From the end of winter through to the beginning of the new year, you're likely to find wildflowers springing to life somewhere in Australia, beginning at the top end and working your way down the continent to our fair Apple Isle. There are upwards of 20,000 species of wildflowers to discover, each as unique as the next, and when the conditions are right they'll pop up anywhere from the desert to alpine slopes.
Just remember that in some places picking wildflowers is illegal so it's always best to look and not touch.
Here's where to find the best wildflowers in Australia.
The Best Wildflowers In Western Australia
Coalseam Conservation Park
Western Australia is home to the world's biggest array of wildflowers with over 12,000 species, of which over half are unique to the region. Coalseam Conservation Park is well known for the carpet of everlastings which blanket the area from June to September each year. Just over four hours from Perth by road, Miners Campground is the best spot to base yourself when exploring this wildflower hotspot where you can also glimpse banksias, hakeas and grevilleas. Drive one hour to nearby Morawa to spot the wreath flower, wild pomegranate, foxgloves, yellow bells, blue cornflower and more.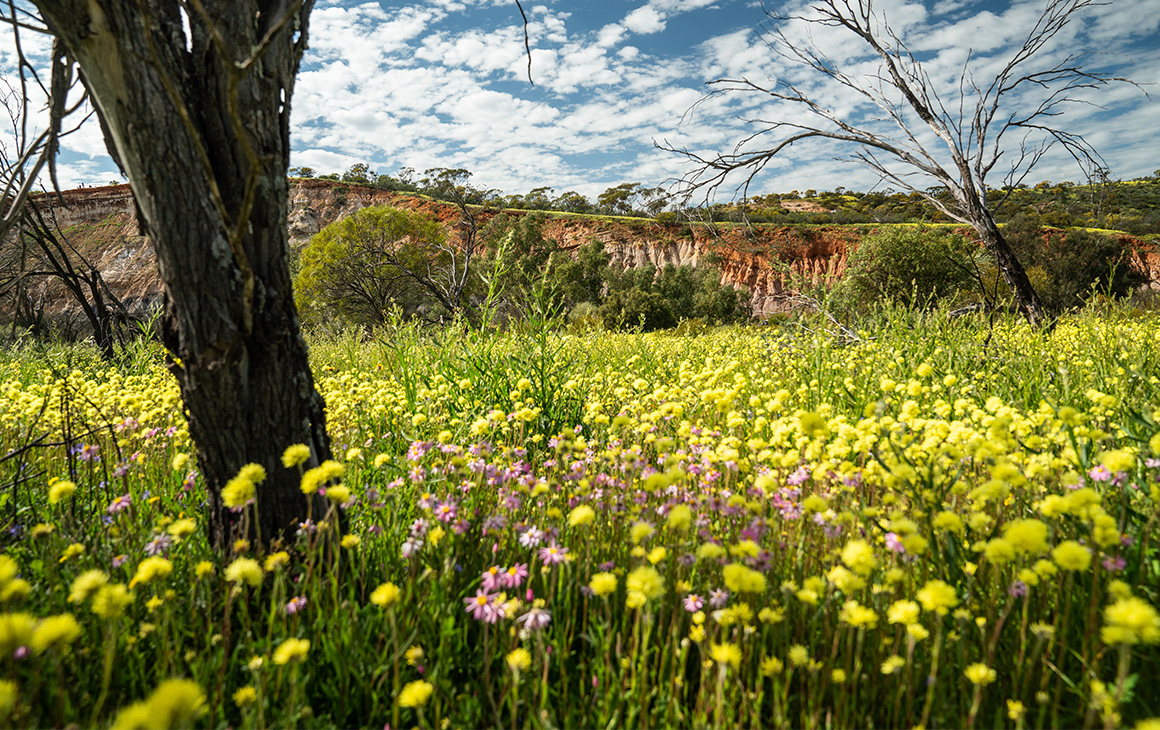 Kings Park
In Western Australia you don't even have to leave the city to bask in beautiful blossoms, thanks to the wildflower wonderland that emerges for Kings Park Festival each September. See how many of the 1,700 species of wildflowers you can find as you wander the stunning park perched on the edge of the CBD. Whether you take a guided walk or go at your own pace you can expect to see wildflowers in every colour of the rainbow.
Karijini National Park
From its gorges and natural pools to its waterfalls and wildlife, Karijini National Park already has an abundance of drawcards, but from June to August it's the wildflowers that take centre stage. See pink and white batchelors buttons, Robinson's desert rose, Sturt's desert peas, hibiscus, pink mulla mulla, northern bluebells and more decorating the foothills of the Hamersley Range.
The Best Wildflowers In South Australia
Ikara-Flinders Ranges National Park
Vibrant wattles, Sturt's desert peas, native hopbush and mintbush help bring the Flinders Ranges to life in spring. Base yourself at Mount Remarkable National Park and try your hand at spotting the 533 native plants the area is home to. Bonus points if you can peep some rare and endangered orchids.
Adelaide Hills
Like with Western Australia, you don't have to travel too far from the capital city to find wildflowers in South Australia. Blackhill, Cleland and Morialta conservation parks, as well as Belair National Park, Shepherds Hill and Sturt Gorge are where you'll find swathes of wildflowers in the Adelaide Hills in spring. Hike the Cleland Link Trail up to the Mount Lofty Summit and you'll likely see shrub violet, greenhoods, twiggy bearded heath and sun orchids. Then wander to Mount Lofty House for some pampering at Gatekeeper's Day Spa.
The Best Wildflowers In Tasmania
Bridestowe Lavender Estate
December and January bring fields of purple posies to Bridestowe Lavender Estate, north east of Launceston. Be sure to pack your best lenses, as the rows and rows of the relaxing scented herbs make for a winning photo op. During flowering season you can hop on a farm tour, and you definitely won't want to leave before trying the lavender infused ice cream and scones or picking up a few goodies from the giftshop.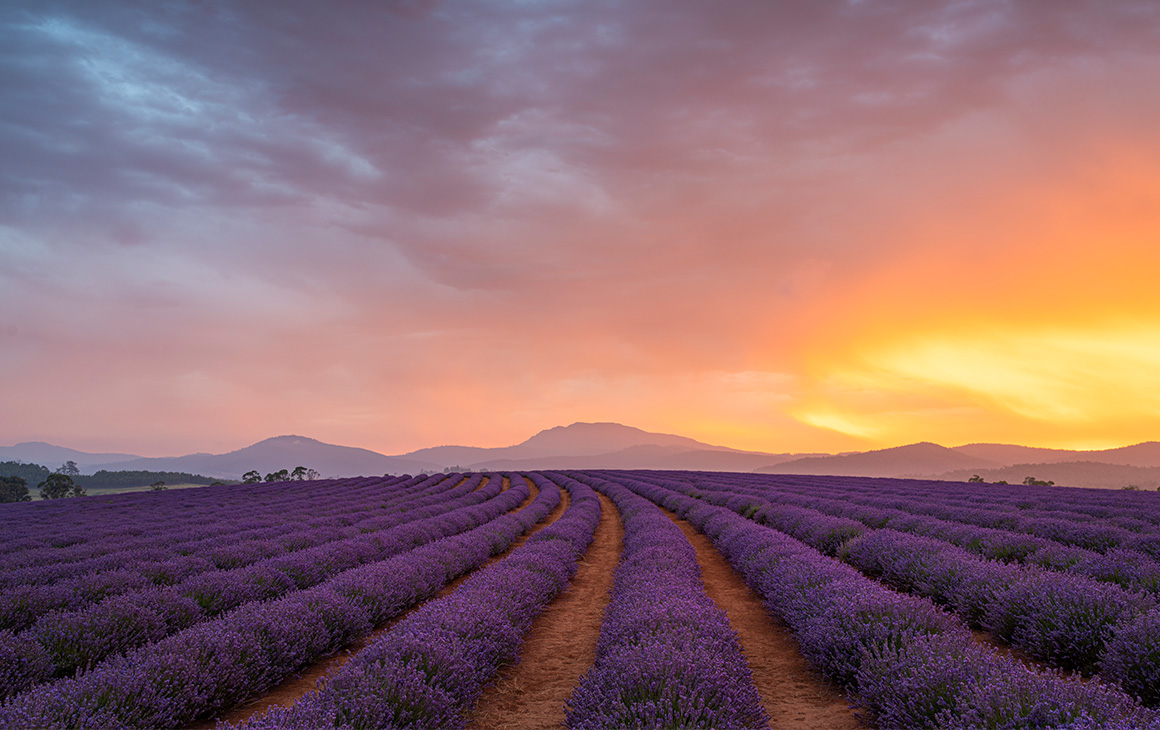 Cradle Mountain
From spring through to summer Cradle Mountain brings the wildflower gold to Tassie. There's everything from boronea and banksias to waratahs, orchids, leatherwoods and snow gums. It's also an active time for Tasmanian Devils and Platypus, so you might get a little more than what you bargained for. To see what's likely to be flowering when, check out this handy bio calendar.
The Best Wildflowers In Victoria
Grampians
From late August to mid November the posies in the Grampians become prolific. From 75 species of beautiful and scarce orchids and gorgeous blue tinsel lily to an abundance of common heath (the state's floral emblem) and dainty calcynia, when there aren't lockdowns and once in 100 year pandemics the Grampians Wildflower Show is the easiest way to see them all. In the meantime you can stop by the Halls Gap visitors centre to pick up a wildflower guide and go at your own pace.
Great Ocean Road
Take a drive along Great Ocean Road in late spring and early summer and you'll soon find yourself in a wildflower dreamland. The Surf Coast Walk is teeming with banksias, orchids and parrot peas, while billy buttons, silver snow daisies and royal bluebells cover the floor at Snowy River, Mount Buffalo and Alpine national parks.
The Best Wildflowers In Queensland
Gurulmundi
It's all about the wattle in outback Queensland. These bright yellow, bauble-like wildflowers spring to life in the winter months and there are plenty of different species to get acquainted with. Gurulmundi is known for its botanicals and BOOBOOK Ecotours knows where to find them. Book a Wildflower Wander day tour and you'll get to see hakeas, daisies, boronias, grevilleas, bush peas, wattles and more, including some very special endangered species.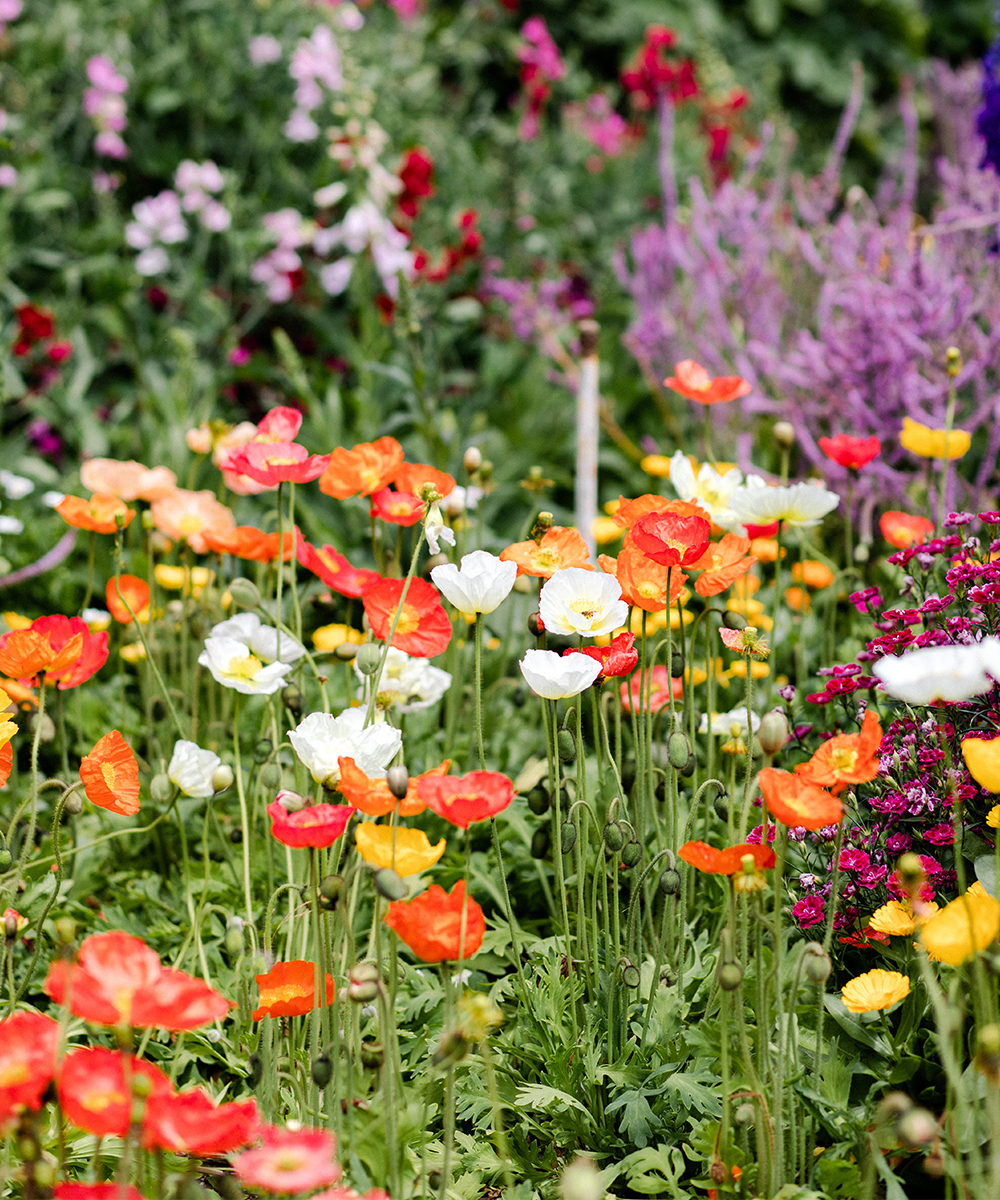 Southern Queensland Country
January to March is sunflower season in Southern Queensland Country, but recently these people-sized plants have been peeping out of the soil as early as November. You have to get in quick though, as the bright yellow beauties bloom and die within a few weeks. The Toowoomba and Warwick visitors centres will have up to date info on where you can catch them, as they grow on private property.
The Best Wildflowers In New South Wales
​​Muogamarra Nature Reserve
You have to get in quick to enjoy the stunning display of spring wildflowers at Muogamarra, open for only six weekends a year to protect its Aboriginal heritage and delicate ecosystems. Spot waratahs, pink boronias, banksias, orchids and angophoras, and while you're looking you might even see an echidna or wedge-tailed eagle in this beautiful nature reserve just an hour's drive from Sydney. Advance guided tour bookings are essential.
Mountain View Farm
If you're keen on a floral-infused escape, Mountain View Farm in Tilba Tilba holds the ticket, thanks to their stunning display of paper daisies that colour the fields white and pink in the spring months. Whether you're glamping or enjoying a cottage core-style getaway, the farm is pet friendly and run by a friendly family. Be sure to grab a bunch of everlastings to remember the adventure when you get back home.
The Best Wildflowers In Northern Territory
Alice Springs Desert Park
After a decent dose of autumn rain, wildflowers pop up in Alice Springs Desert Park towards the end of winter, transforming the rich ochre landscape into a kaleidoscope of colours. Year on year you're almost guaranteed to see what the park calls the big three; pink everlastings, poached egg daisies and annual yellowtops. Along with loads of daisies, there's plenty to see and do around the park, from echidna encounters and outback survival programs to a nature theatre and dingo meet and greets.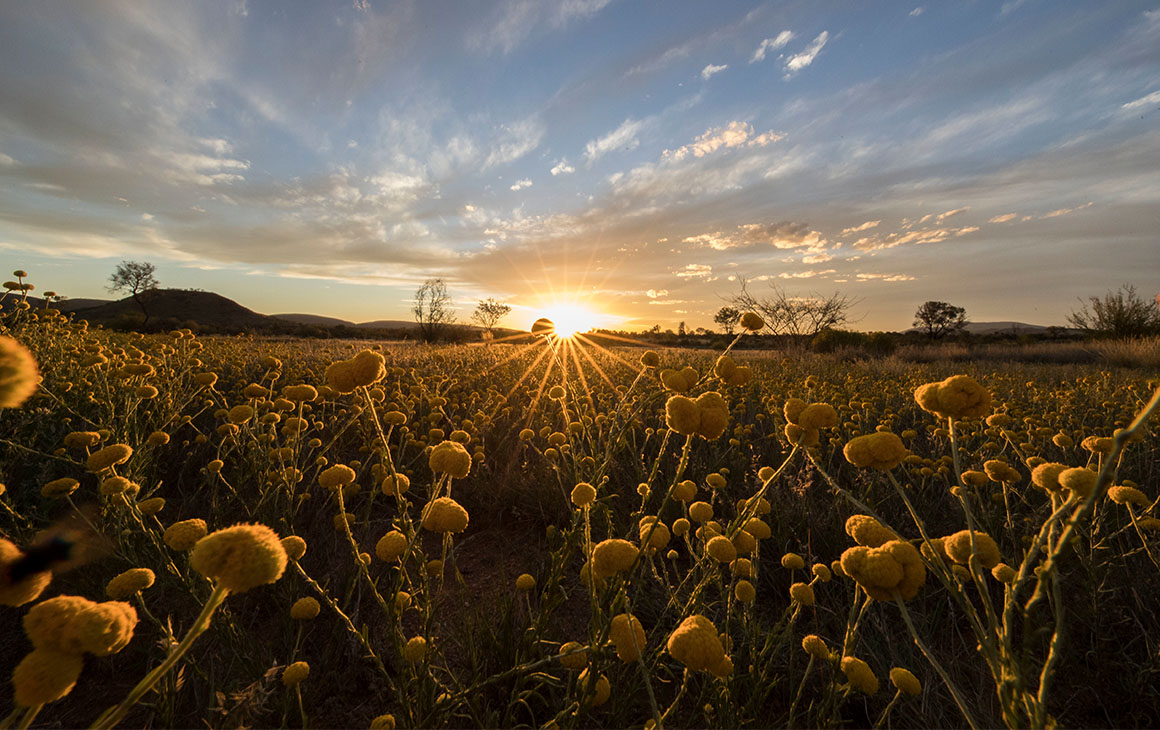 Next up, check out six of the best ocean pools in Australia.
Image Credit: Bridestowe Lavender Estate Mandatory, Luke Tscharke, Tourism Western Australia, Julie Fletcher, Tourism NT/Sean Scott