There's nothing better than a cinnamon scroll; the warm bun, the spicy cinnamon, and the sticky icing. It's no wonder Brisbane has gone slightly mad for them. If you're hankering for a good cinnamon scroll, bun or roll, don't just stare longingly at Cinnabon pics, go out and get one.
Call them cinnabuns, call them scrolls, call them pure joy, here are Brisbane's best cinnamon (and other flavoured) scrolls to hunt down.
Marche Du Macaron
Ashgrove And Gordon Park
The talented bakers at Marche Du Macaron seem to come up with a new flavour for their epic scrolls every week. One week it will be beesting and berry crumble scrolls, the next, sticky date and cinnamon cream cheese. Not that we're mad about the constant array of reasons to pay them another visit—in fact, we hope they'll keep it up. Oh, and did we mention they're all gluten-free?
Flour & Chocolate
Morningside
Flour & Chocolate pride themselves in their array of sweet treats, ranging from donuts to gonuts (their version of cronuts—a cross between croissants and donuts) and everything in between. But on Tuesdays, it's all about cinnamon scrolls with different flavours every week, like double chocolate, lemon and blueberry, caramelised apple crumble and our personal favourite, the raspberry and lemon scroll.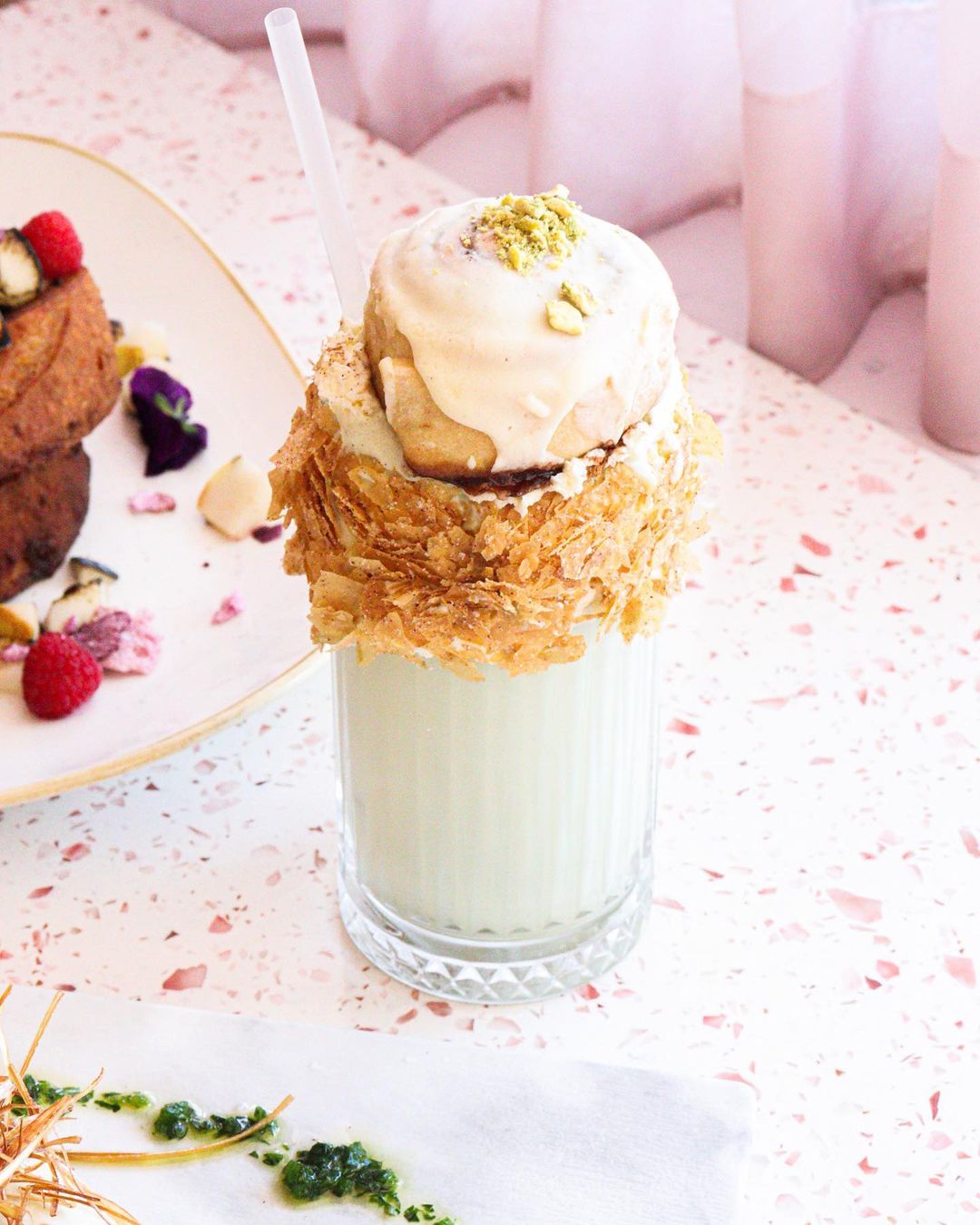 Rose Room
Fortitude Valley
For something a little different, you'll want to head to all-pink Turkish-inspired cafe Rose Room, who do serve up a baklava cinnamon scroll—only it comes atop a baklava thickshake. Oh yes. You can get a scroll on its own, but why would you? Let's face it, scrolls can get a little dry at times, so we think this is a match made in heaven.
Banneton Bakery
Woolloongabba
In the hub of Woolloongabba is Banneton Bakery and their collection of early European-inspired pastries, including an ever-changing range of scrolls. Munch into their adaption of the classic cinnamon scroll with a generous drizzle of their vanilla syrup. Perfection in pastry form.
Plant Vibes
Bowen Hills
There's a whole lot of milk and butter in a typical cinnamon scroll, so all the vegans out there might feel like they're missing out. Not so at Plant Vibes, where everything—including the cinnamon scrolls—is completely plant-based. We're not sure how they managed to make a plant-based scroll that's so soft and fluffy, but we dig it.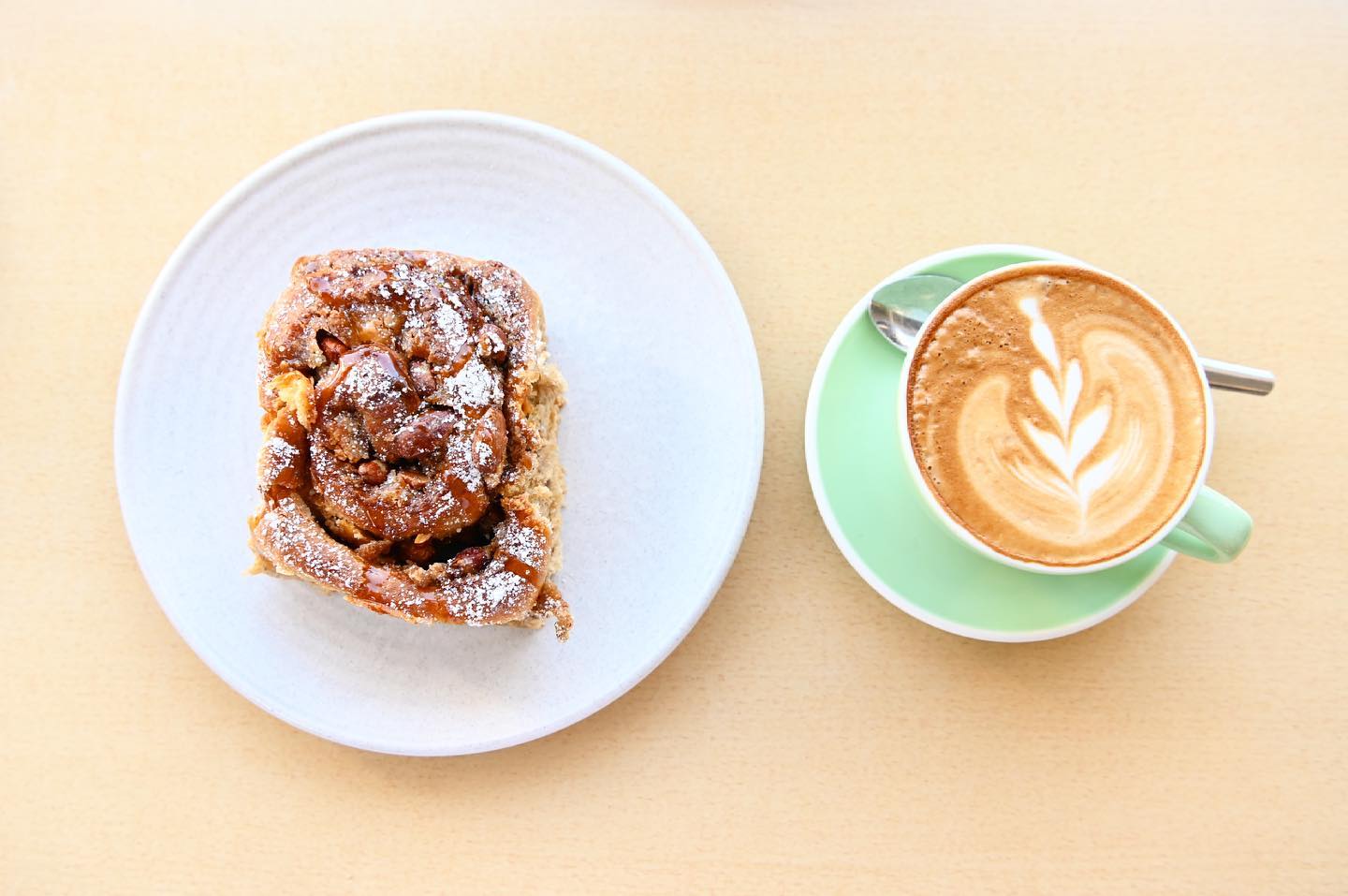 Mylk + Ko
New Farm
Another spot dishing up vegan scrolls for all the plant-based and dairy free foodies out there, Mylk + Ko's weekend tradition is filling their cabinet with scrolls in every flavour. It's a lucky dip as to what you'll find, but regular flavours include cinnamon, Oreo cream cheeze, salted caramel and almond white choc and blueberry Biscoff.
Sprout Artisan Bakery
New Farm
Plain cinnamon scroll? Not at Sprout Artisan Bakery, where you'll find a hazelnut coffee scroll on the rotation instead. Don't stop there though—you're going to want one of everything behind the glass, and we say give in to temptation and just carb-load all day.
Alphabet Cafe
West End
Everything's sugar and spice and all things nice at this cafe, including their tasty cinnamon scrolls. You won't find them on the counter every single day of the week, but when they are, you just can't go past one of the soft, fluffy rolls slathered in truckloads of vanilla icing, trust us. Pop in early if you want a chance of finding them—they sell out quick.
If you're more about croissants, here's where to find Brisbane's best croissants.
Image credit: E Bryan