Did you know that every time you buy from a small business, someone somewhere does a happy dance? Yep, it's true. There's more: when you shop from small local businesses you're doing the environment a solid too because smaller businesses have way smaller carbon footprints than the retail giants.
So don't mindlessly glide that cursor to your current fast fashion mega-conglomerate, support these Brisbane made activewear brands next time you're looking for the perfect fit to work off your quarantine banana bread feast. You'll literally be doing good just by wearing your activewear—that's an excuse to wear it all day, every day if we ever heard one.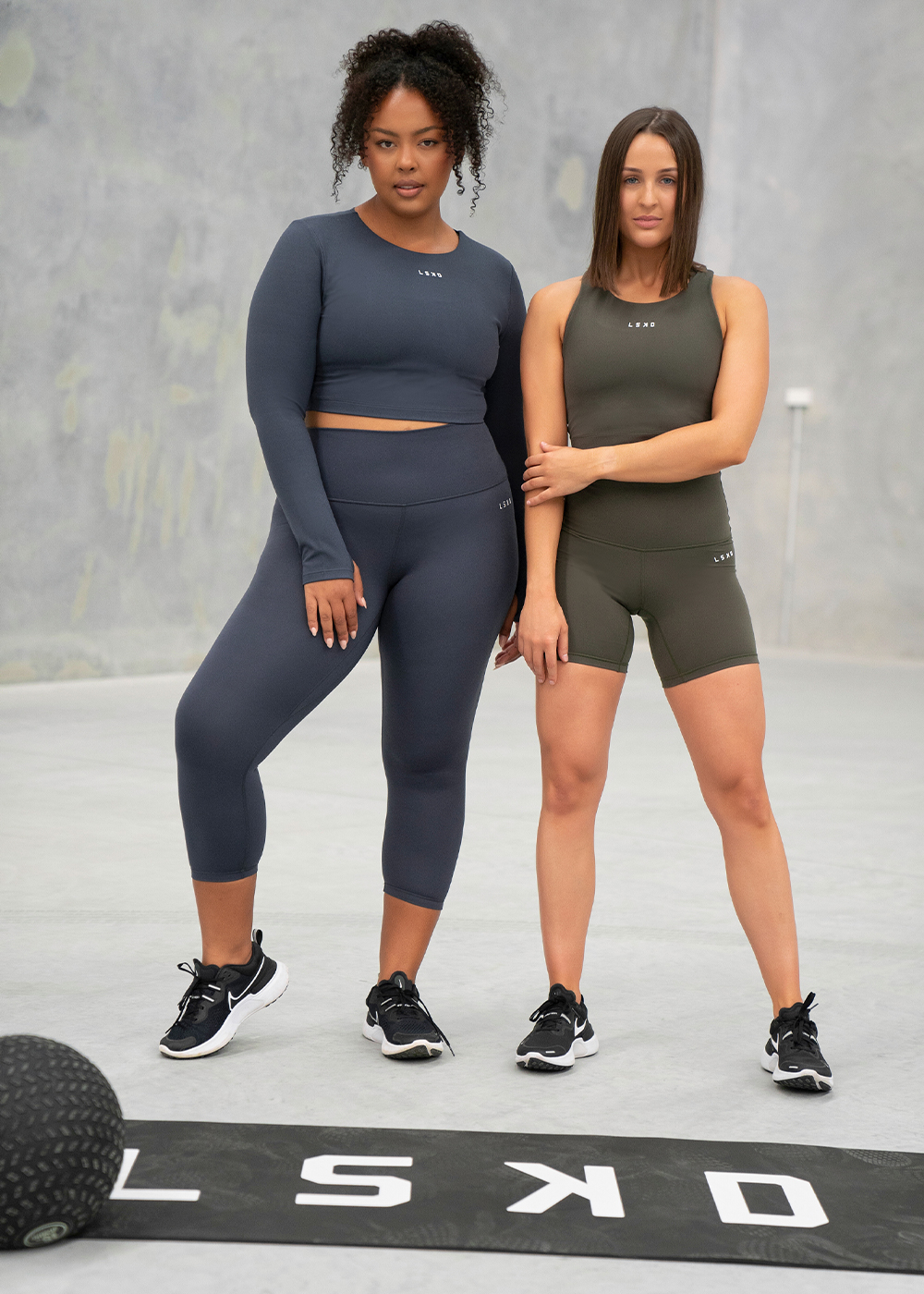 LSKD
When it comes to Brisbane-based activewear labels, LSKD has to be one of our favourites—you'll find plenty of their pieces in our own gym wardrobes. Designed and developed right here in Queensland, LSKD is constantly innovating with new collections—their latest drops include a seam-free collection and a range of essentials, Base, that features their buttery soft fabric in streamlined, no fuss pieces (but with pockets of course). If you're looking for the comfiest activewear around, you've found it.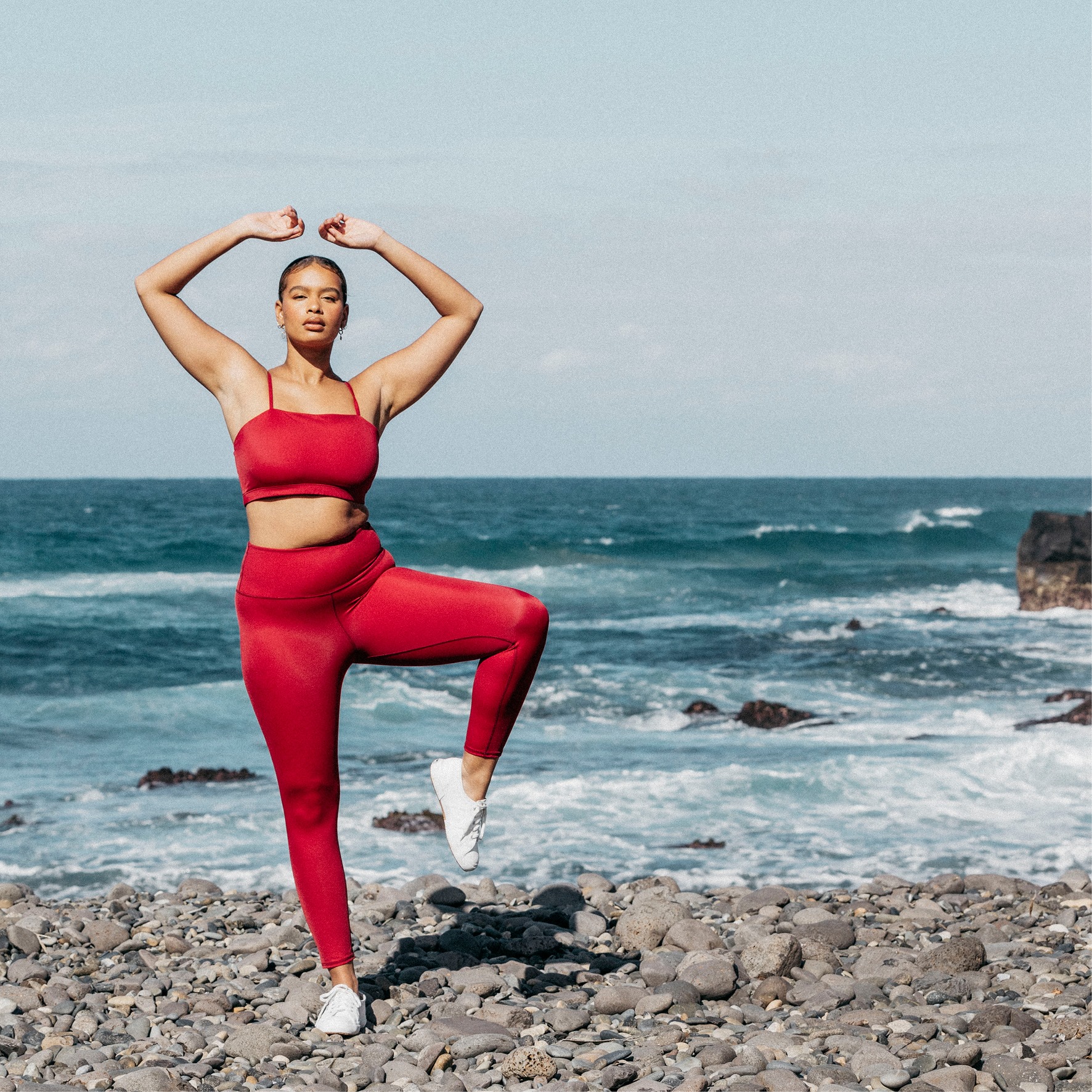 dk active
If fast fashion is your sworn enemy (which it should be), you're about to froth our next pick. Introducing dk active, the environmentally friendly activewear powerhouse that of all places, is based right here in Brisbane. Classic silhouettes and cool colours aside, this brand has dedication to their craft like no other. You can choose which fabric aligns best with what you're chasing (spoiler, they're all great and unbelievably sustainably sourced) with some even including recycled yarns from regenerated nylon recovered from landfill or the ocean. When it gets delivered to you, you can also rest easy knowing it was packed in an entirely solar-powered warehouse and its packaging is entirely plant-based and compostable. Add to cart ASAP. Do that here.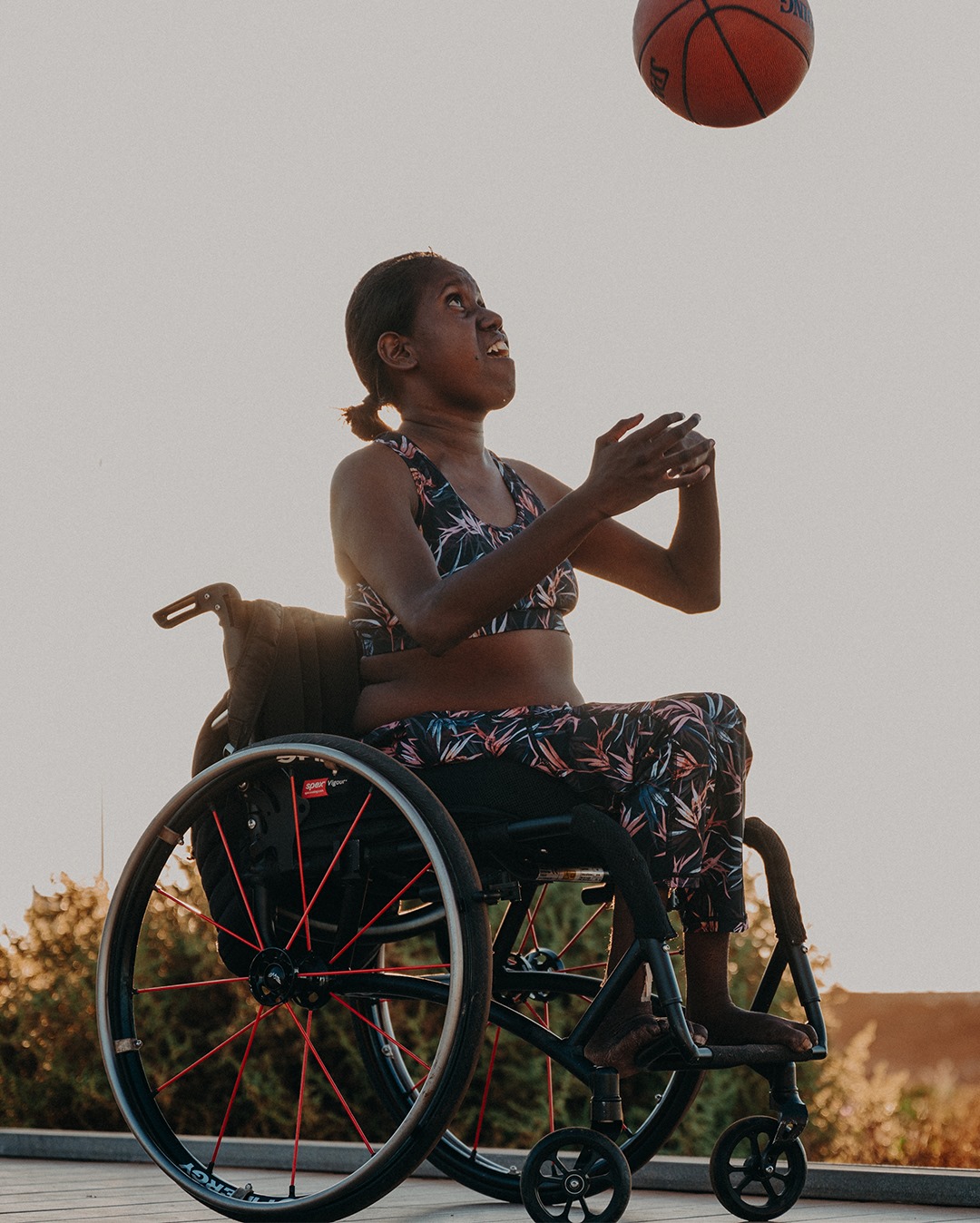 Active Truth
The brainchild of two neighbours turned besties, Active Truth calls Brisbane suburb Nundah home and deserves to be in your activewear collection. The label places special emphasis on diversity in every sense of the word. Upon entering their site you're met with models of all shapes and colours and abilities which we absolutely heart. The team are firmly against photoshopping models (hallelujah) and boast an impressively wide range of activewear. Browse them here.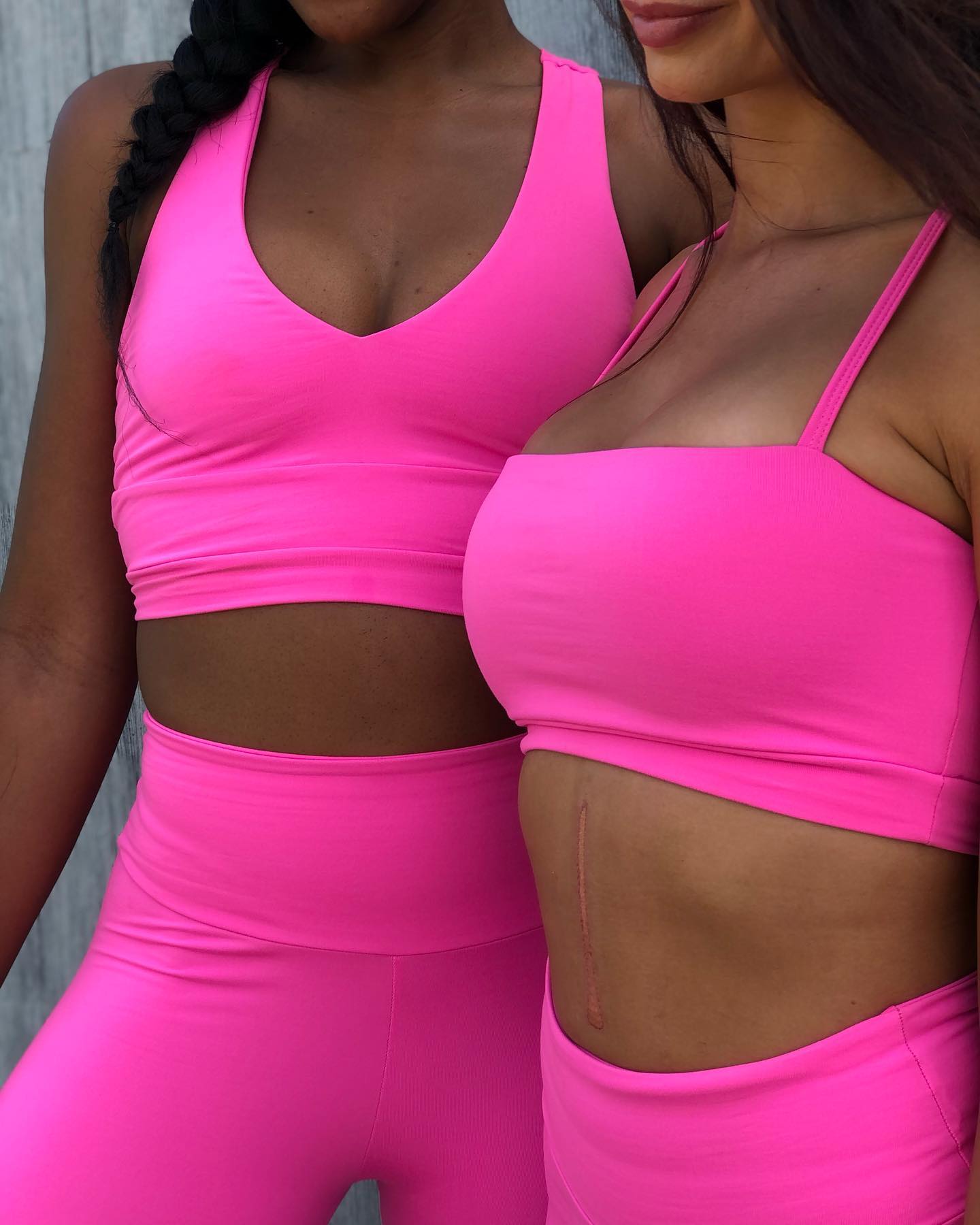 Paris & I
Gold-Coast born and bred Paris & I are not only women-owned and operated, but they've also taken serious consideration about all things activewear. From the uber-soft fabric blend they use to the eco-friendly packaging, the girls have carefully planned their range for all women of all ages, fitness levels and even stages of pregnancy—and we love to see it. As owners of Paris & I tights, we can confidently say that these are honestly the most comfortable tights you will ever put on—you may not want to take them off.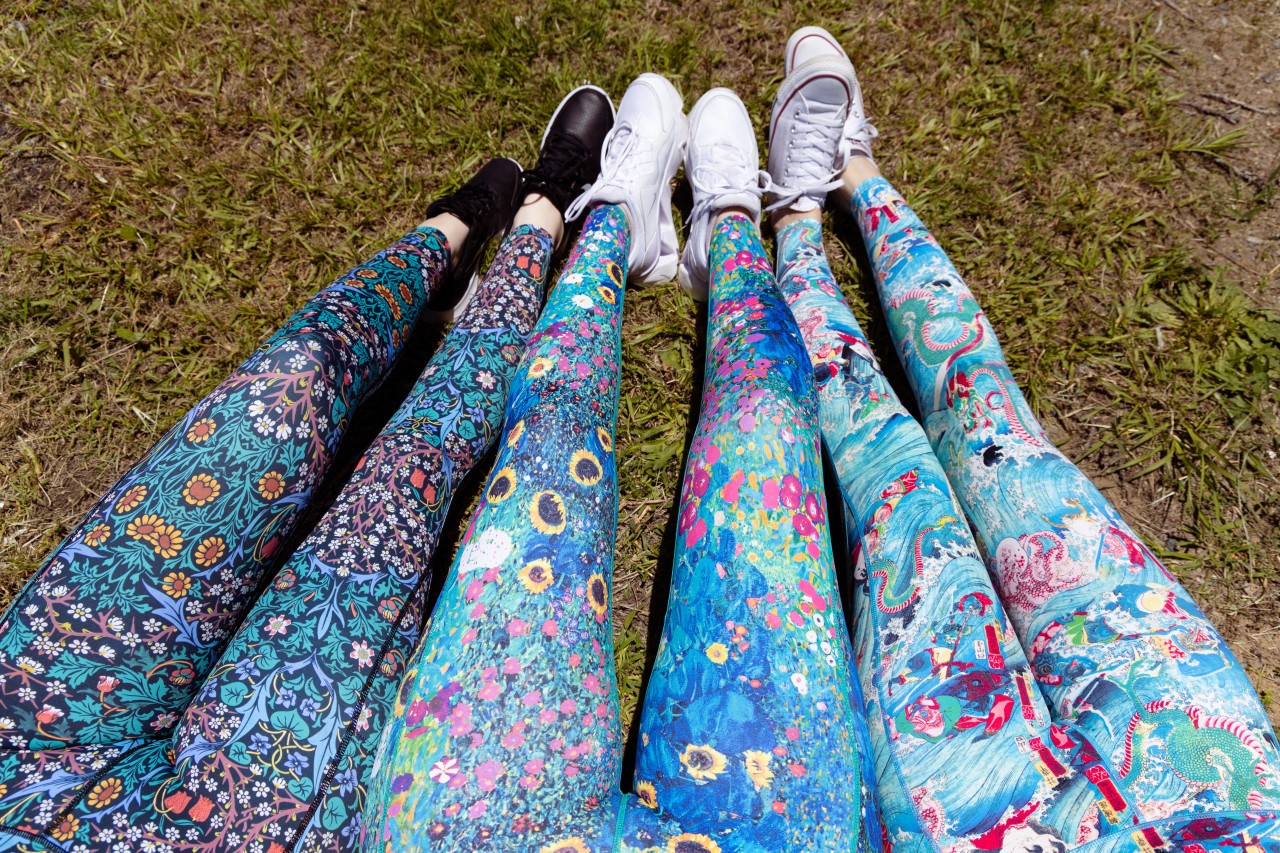 BlackMilk Clothing
You already know of Blackmilk from the absolute sonic boom of the early 2010s that was galaxy leggings. Don't pretend you weren't obsessed. These days, BlackMilk is still based in Brisbane and still smashing out quirky and eclectic leggings and all things activewear; think all sorts of prints like Pokemon and Super Mario. Check out the full range here.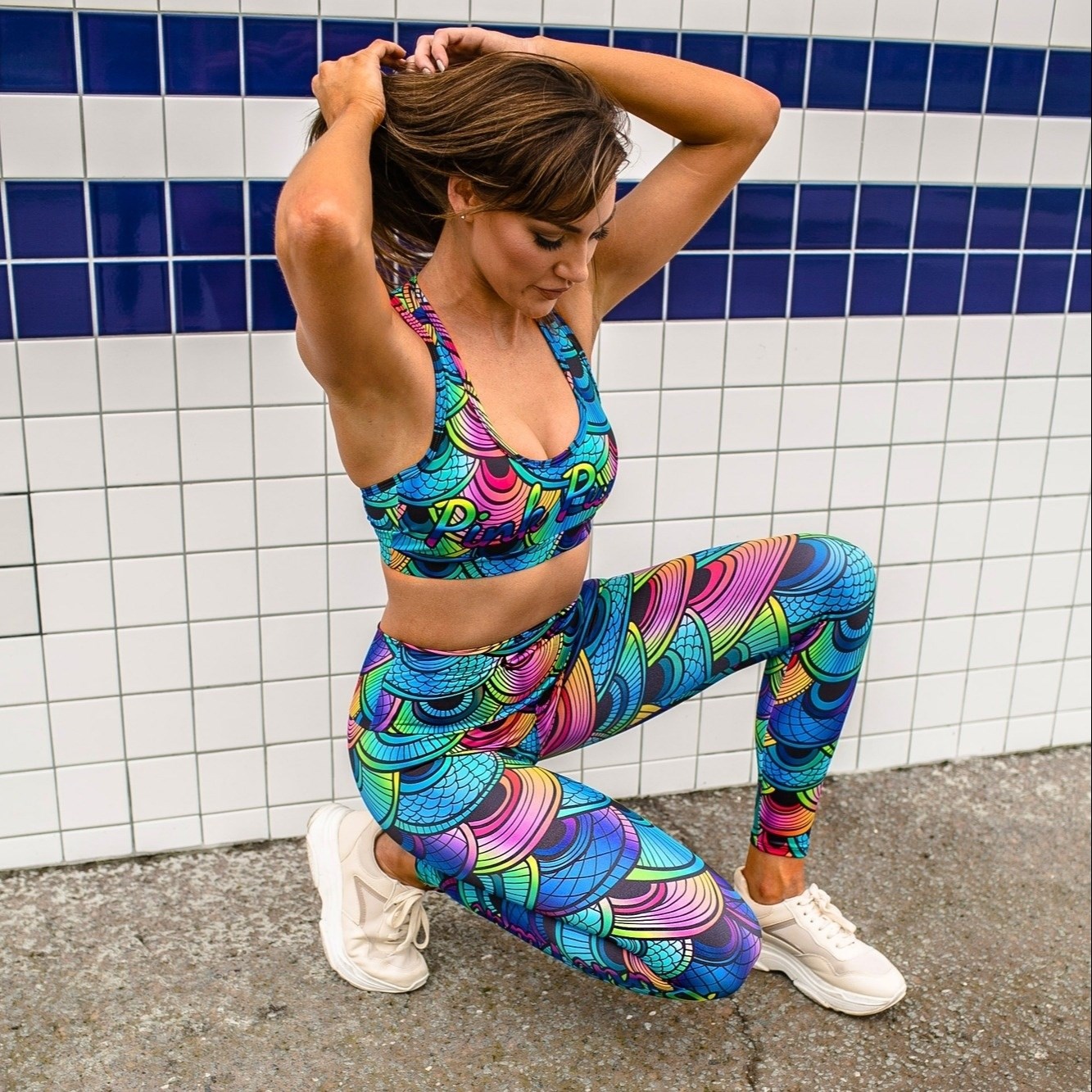 Pink Punk
With the brightest, hippest, most bangin' designs you ever did see, we can tell you, Pink Punk ain't no average activewear. It's no mean feat trying to look super babin' while drowning in your own sweat, but Gold Coast-based Pink Punk have managed to nail it, designing seriously boss activewear that not only looks good but is practical for pretty much any activity (including latte sippin'). Tarah Frow, the dancer, fitness guru, and brains behind Pink Punk began hand making her own tights a few years ago and it wasn't too long before friends began putting their orders in. These days, all garments are handmade locally by Tarah's team, and as if she isn't busy enough running her empire, Tarah still cuts and sews when demand is through the roof.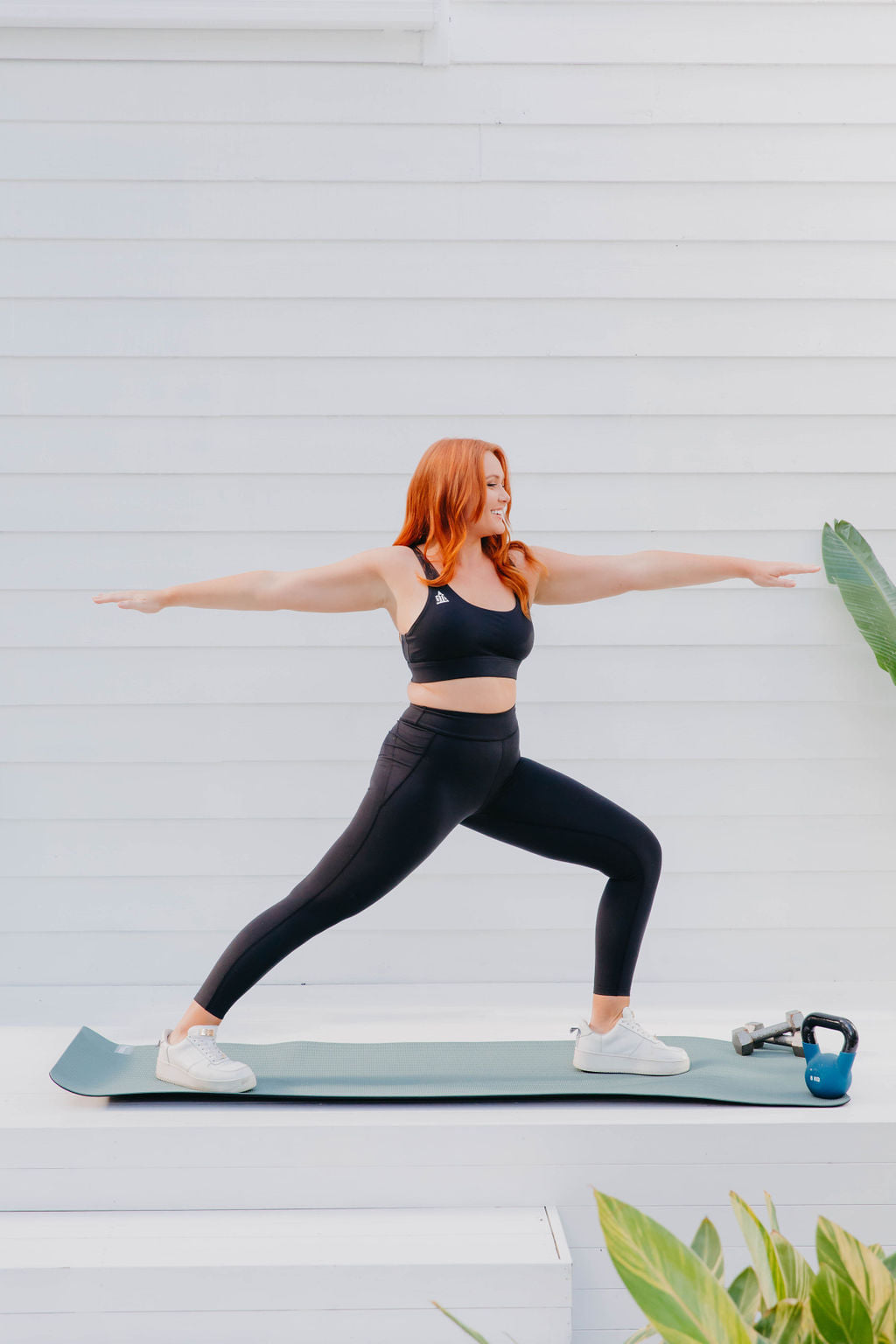 Duke The Label
Also based on the Gold Coast, Duke The Label is so committed to creating an inclusive activewear collection that they have ditched the word large from their size chart. Instead, you'll find sizes from small to extra curvy, with a collection of seriously comfy tights and sports bras to choose from that look good on bodies of every shape and size. We're into the colours too—and of course, the fact that their tights all have pockets is a major bonus.
If you're looking for a yoga mat to go with your new tights, find our faves here.
Image credit: dk active, Active Truth, Paris & I, Black Milk, Pink Punk, Duke The Label