When you were a kid, did you dream of eating ice cream for every meal? We sure did. But maturity and sensibility (whatever they are) have taken over and as adults we don't eat a lick of the ice cream our 10-year-old selves dreamed we would.
Why, though? Life's too short to be sensible all the time. Skip the green smoothie today, go full cream, double chocolate with extra sprinkles and live a little, one scoop at a time with Brisbane's best gelato and ice cream.
Gelato Messina
Fortitude Valley And South Brisbane
If you don't yet follow Gelato Messina on Instagram, that's probably a good thing. Because honestly, the ridic weekly specials that they post would have you coming in to try them every single day—we speak from personal experience. Rosewater gelato with smashed baklava? Bourbon and pecan gelato with chocolate and whisky pecan pie? Custard gelato with Portuguese egg tarts? GENIUS.
La Macelleria
Teneriffe, Bowen Hills, West End And Coorparoo
From the home of gelato, Bologna, to Brisbane, La Macelleria is true blue, traditional gelato. Their passion for gelato is unmatched and pours into every one of their flavours. With a refined menu you'd think choosing your poison would be easy, right? Wrong. They ALL sound delicious, from the classics like stracciatella, hazelnut and pistachio to the special ones like fig and ricotta. Peek in at their 'lab' and how these masterpieces are created or even book in to a gelato-making workshop.
Anita Gelato
West End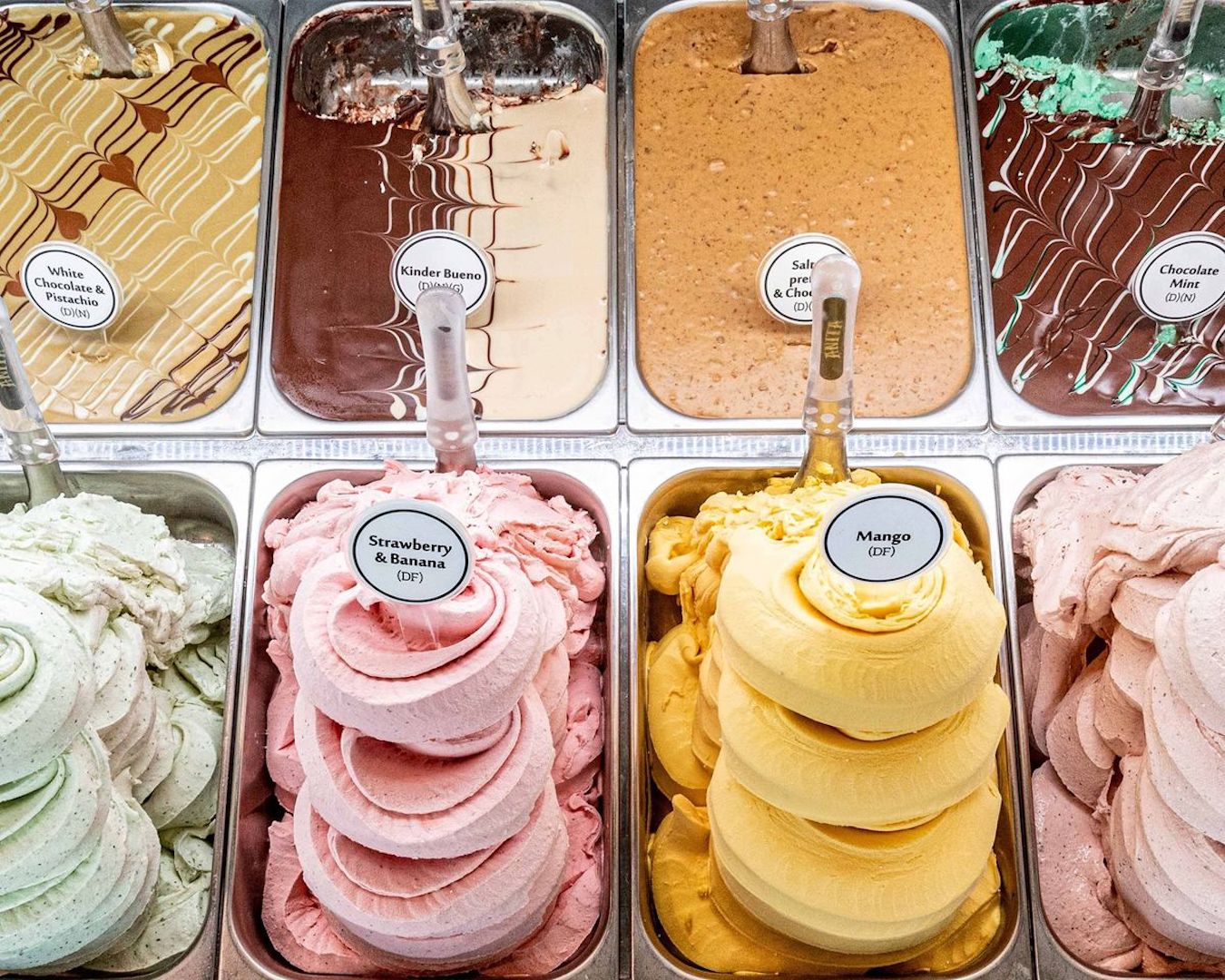 From small beginnings in a Mediterranean kitchen to New York, Israel, Puerto Rico and Australia, this ice cream has stood the test of time and cultures, and now it's Queensland's chance to put it to the test. With cream, sugar-free, vegan and yoghurt options, these aren't your everyday run-of-the-mill ice creams. Try a creamy pavlova or a vegan soy caramel cookie, whichever flavour you pick you know it's going to be 100% handmade and 100% irresistible.
Miss Sophia's Gelateria
Kedron
Miss Sophia is our kinda girl. She makes tastebud-popping and picture-perfect gelato and sorbet from her quaint parlour in Kedron. With new and different flavours all the time, you can try things like passionfruit pavlova, strawberry, watermelon and mint, and raspberry marshmallow. Looking for a late-night treat? Never fear, Miss Sophia's is open until 10pm.
Gelateria Cremona
Rosalie
At first impressions, Gelateria Cremona is a traditional gelateria, churning up high-quality gelato using only traditional techniques. But taste test their gelato and you'll realise that they are much MUCH more. As well as a handful of the classics, the crew here also like to experiment with weird and wonderful flavours and dish up annual specials like their iconic hot cross bun gelato at Easter and Anzac biscuit gelato in April.
Goodtimes Gelateria
Howard Smith Wharves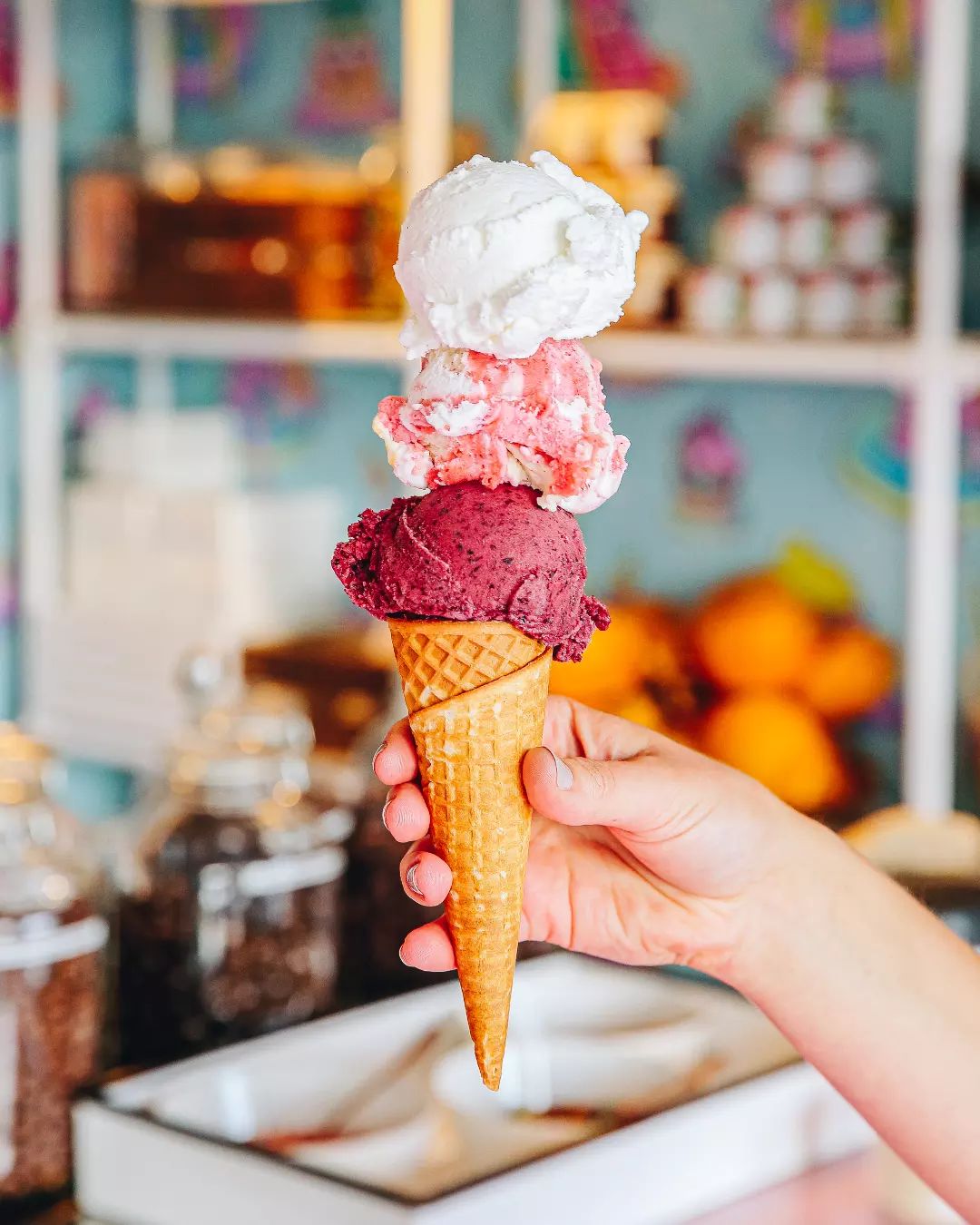 Beneath the Crystalbrook Vincent at Howard Smith Wharves you'll find the fun Goodtimes Gelateria, scooping up 22 drool-worthy flavours to a funky soundtrack. They have really mastered the art of gelato and their flavours match the vibes—fun, daring and a little bit cheeky. Must-tries include the brown butter with caramelised popcorn and baked apple pie, best eaten on the grass down by the river.
Milani House of Gelato
Hamilton
One thing's for sure: you can certainly pick a winner at Racecourse Road's Milani House of Gelato—probably more than one. One scoop, two scoops, three scoops, four, have it all, with a full menu of flavours, various topping and sundaes to choose from! Go full mamma mia with the Tiramisu Delight or if you're feeling a bit fresh and fruity, the Fruit Cocktail with sorbet, whipped cream and fresh fruits or the Coppa Della Casa—she's a real eye stopper.
Nom Nom Natural Gelato
Bulimba
What's in a name? Everything, it seems when it comes to Bulimba's Nom Nom. The gelato they produce is both delicious and all-natural, plus, they dish up vegan and dairy-free flavours—can we get a 'hell yeah?' And we're not just talking the usual lemon sorbet—we're talking vegan crème brûlée gelato. Get in there.
Sugo It
Bulimba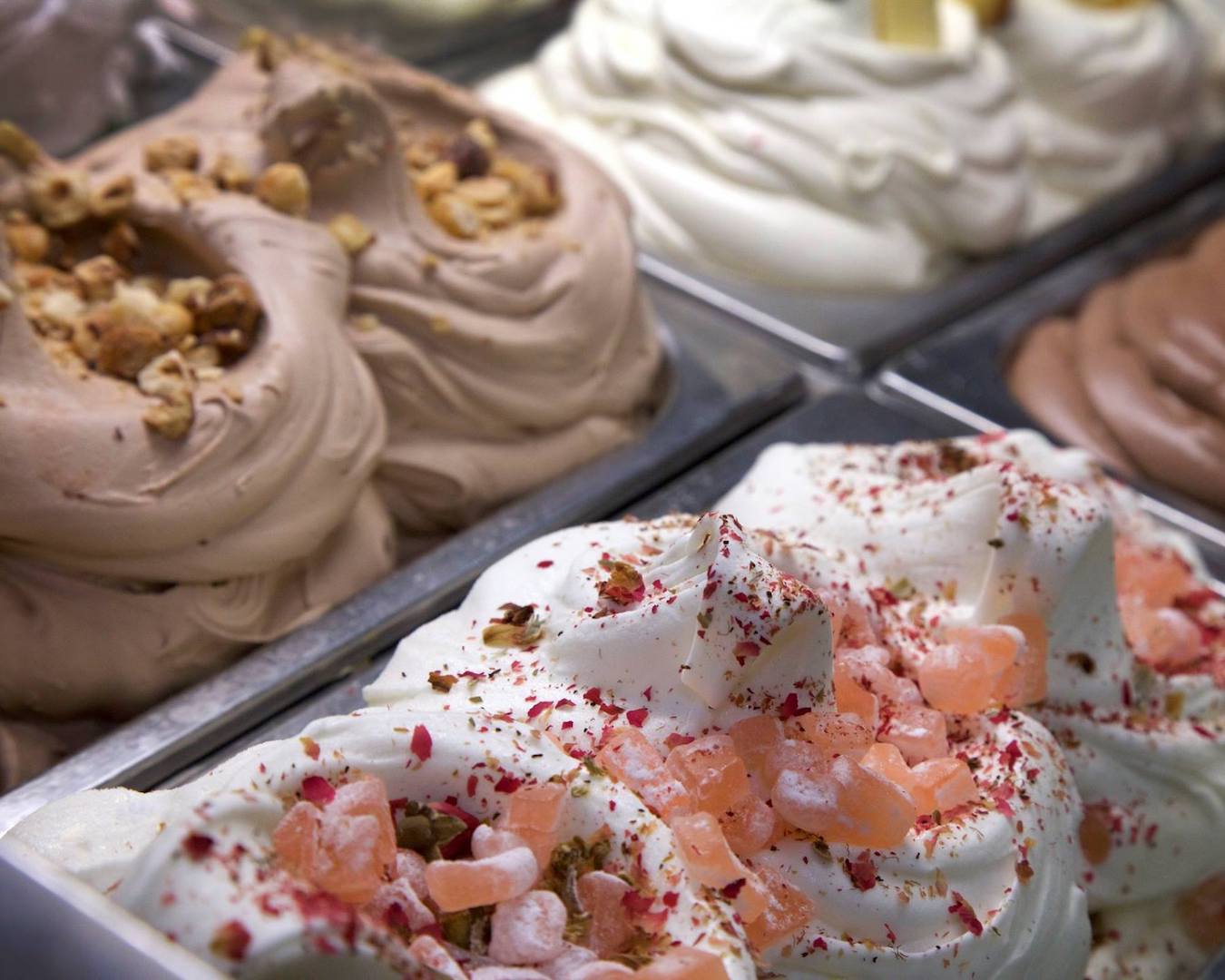 So, you've had the pizza, what next? Tucked into the alley behind Bulimba's famed pizzeria, Sugo Mi, you'll find their gelateria. Its award-winning wares are only made using top-shelf local ingredients and their speciality range has a strong tropical vibe with flavours like toasted marshmallow and coconut lime which are totally worth every second of the brain freeze.
Lick! Ice Cream
Morningside and Graceville
You know the Ekka's iconic strawberry ice cream? Well, you can thank the good people at Lick! for that annual delight. Not just a once-a-year treat, you can find them all year round for the rest of their ice cream flavours, which include exhibition-worthy numbers like Redskin and Nutella. Need some extra crunch? Get it in an ice cream sandwich.
Happy Pops
South Bank
Straight outta the Sunshine Coast comes Happy Pops to brighten your day. This choose-your-own-adventure style of frozen treat on a stick lets you first choose your 'pop' of either handcrafted gelato or sorbet, waffle, yoghurt or brownie. Next, choose a sauce to drizzle over top, then a topping to sprinkle over as a final touch. If it all sounds like too decision-making, they also have a range of pre-decorated premium pops ready to devour.
Allora
Newmarket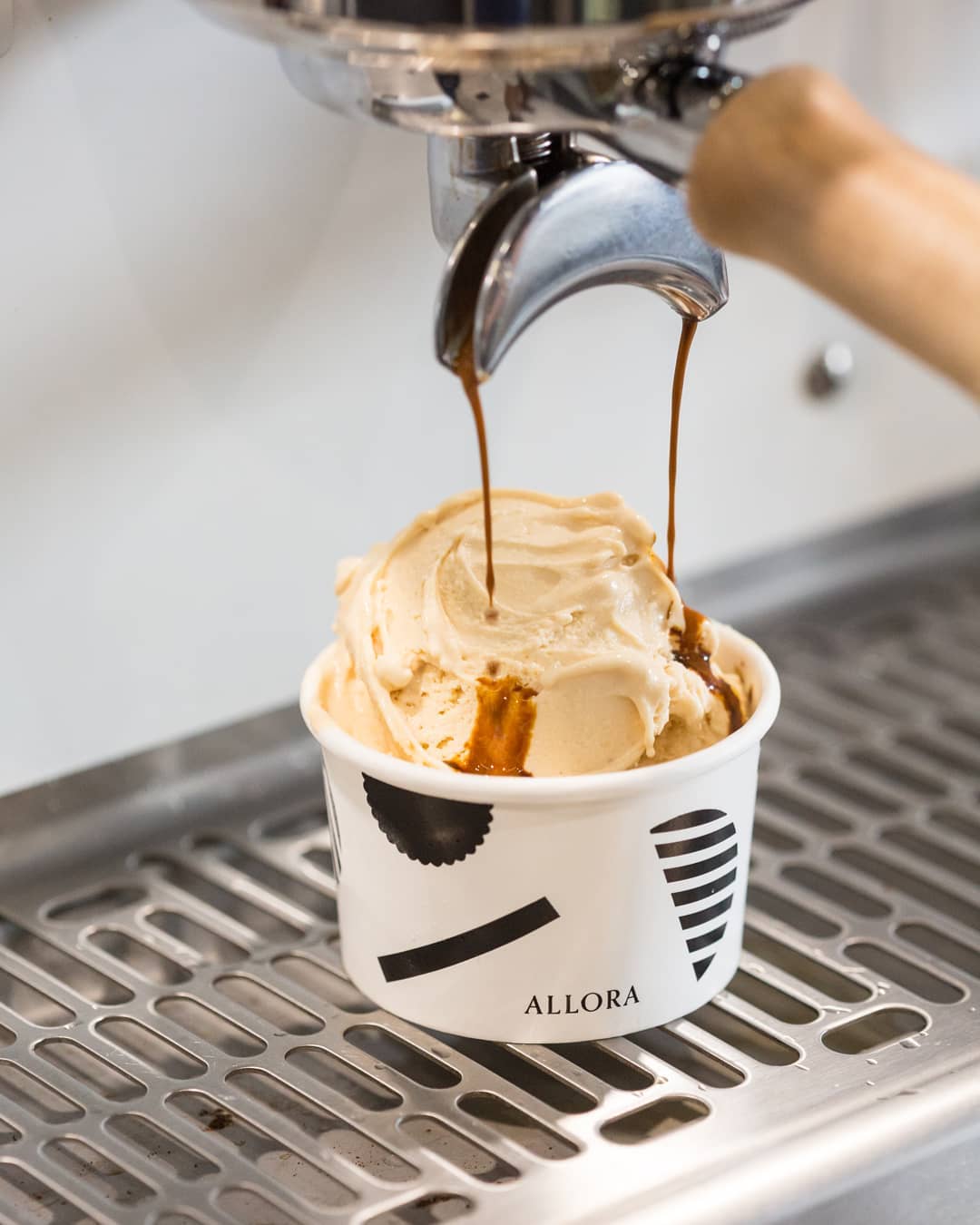 Using nothing but real ingredients such as fresh fruit, raw organic sugar and plenty of flavour, Allora's gelato is all housemade in their offsite factory every day, with owner Adam's Italian heritage and years of experience creating organic ice cream ensuring nothing but the tastiest, most wholesome gelato is scooped up in the cafe. As well as gelato in flavours like chocolate churro, blueberry panna cotta and Oreo, you'll also find sorbets, soft serves and gelato shakes on the menu board, with 5 Senses coffee for caffeinated pick me ups.
Oh Gelato
Everton Park
You'll want to stay a while at this all-pink gelateria in Everton Park—Oh Gelato even has its own mini putting green, Jenga and Connect 4 games to keep you occupied while you scoop. Be warned though, if you stay too long you might be tempted to get another serving of gelato, if only to try more of their flavours, which include the likes of Mars, Ferrero Rocher, Golden Gaytime and the classic pistachio. You can also get a scoop atop desserts like bread and butter pudding, peach cobbler and brownie—see why you'll want seconds?
Yo Chi
Brisbane City
Ok it's not ice cream OR gelato, but fro yo is sweet, frozen and delicious, making it worthy of a spot on this list. Plus, at Yo Chi you can create your own decadent dessert, choosing from frozen yoghurt in flavours like vanilla or pistachio, then adding any number of toppings from the self-serve bar. Will you go fruity, chocolatey, or both?
Prefer to cool down with cocktails? Check out Brisbane's coolest waterfront bars here.
Image credit: Goodtimes Gelateria, Anita Gelato, Sugo IT, Allora