Hot chips, frites, fries, fried potato sticks; whatever you call them they always deliver. Whether they're served simple style with some tomato sauce or loaded up with lashings of something special, hot chips are one of life's most wonderful pleasures.
You can get a bowl of chips almost anywhere, though, so it's hard to know where does 'em best. The spots that nail the perfect crunch, the tastiest seasoning or the most epic condiment to dunk 'em in.
To help us find Brisbane's god-tier chippies, we threw it out to you and asked for your best recommendations. We tried to keep it to your top 10, but it was near impossible to cut these down.
So without further adieu, here's where to find Brisbane's best hot chips, according to you.
Big Roddy's
Fortitude Valley And South Brisbane
Coming in with the most votes by far is Big Roddy's Rib Shack and their straight cut crispy fries, served up with a generous sprinkle of their signature Hot Rod Seasoning—apparently you can even ask for extra if you're so inclined. Perfect for mopping up the sauce dripping off their juicy rib racks if you ask us.
Broken Hearts Burger Club
Various
What is a good burg without a hefty pile of top notch fries alongside it? Broken Hearts Burger Club has clearly nailed the heavenly combo with their extra crispy American-style shoestring fries finished and preferably cheese sauce drizzled on top.
Wing Fix
Newmarket And Coorparoo
Not only has Wing Fix nailed the wing game, but they do a mean hot chip to go with them. If you're not a plain fry person, they even do them in chilli-cheese fries, burger fries, truffle parmesan loaded fries, Sriracha maple bacon fries and poutine loaded fries. We love options.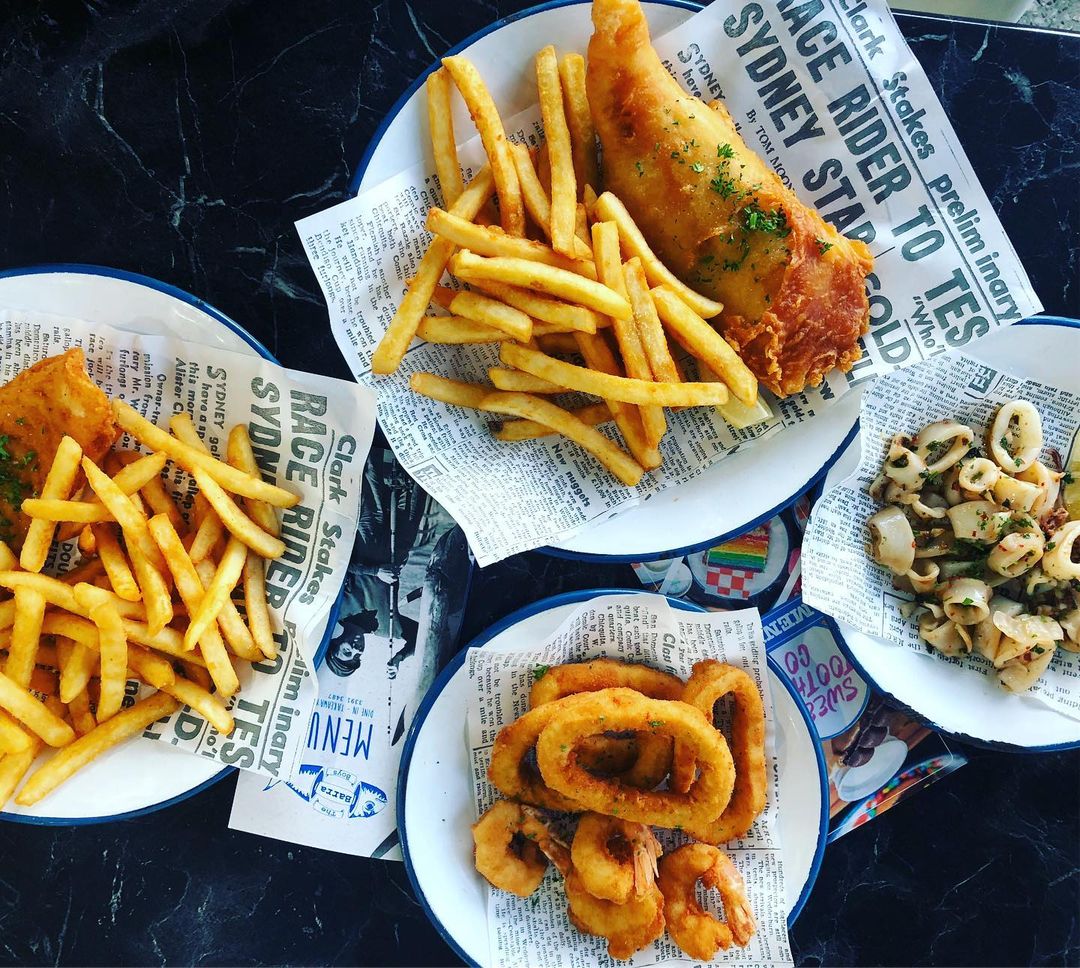 Barra Boys
East Brisbane
The quality of the chips can make or break a serving of fish and chips, and Barra Boys have definitely got it made. They've really nailed the batter on the fish side of things too, just in case you were wondering.
Red Hook
Brisbane City
Where are all our salt and vinegar fans? We have you to thank for voting Red Hook into Brisbane's top hot chips. The laneway burger spot is known for dishing up hot chips topped with a damn good salt and vinegar seasoning that makes it impossible to stop at one serve.
Good Lookin' Rooster
Albion
This one's for the chicken salt lovers—and anyone who wants to step it up from their usual go-to for a roast chook with chips and gravy (you know the one we mean). Good Lookin' Rooster's chips are even more famous than their freshly cooked free-range rotisserie chickens, thanks to their signature chicken salt, or as they call it, Le Coq Seasoning.
Sea legs Brewing
Kangaroo Point
Forget pizza or wings, we know that chips really make the perfect drinking food, and Sea Legs Brewing have them nailed, adding a sprinkling of parmesan for good measure. Pair them with a cold one and you've got the ultimate summer afternoon.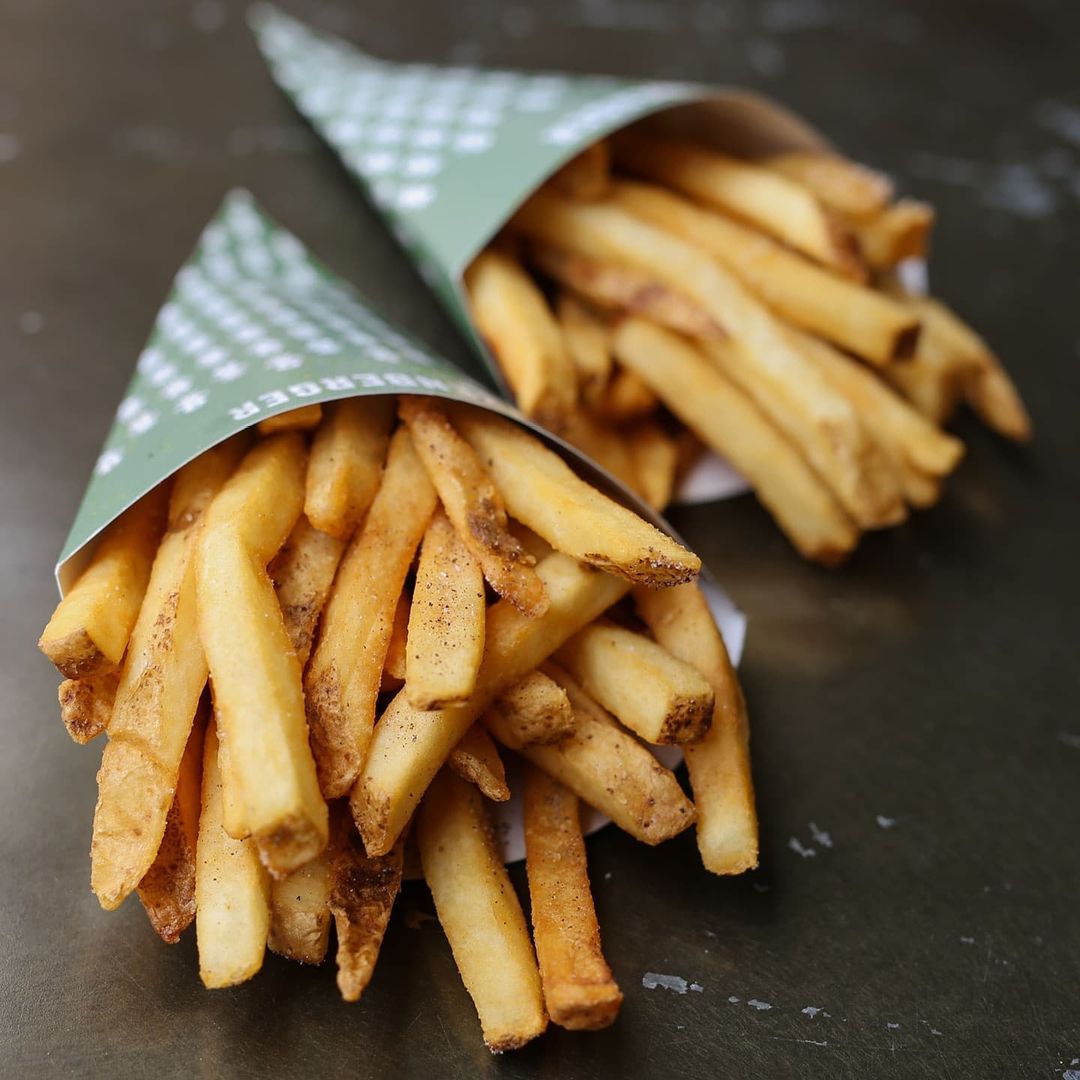 Fritzenburger
Wilston, Petrie Terrace And South Bank
When it comes to the perfect chip, seasoning is almost as important as the level of crunch and Fritzenburger has some of the most creative seasonings in town, all of which you can add yourself at the seasoning bar, with no one to judge how much salt you sprinkle on. Flavours include the likes of vinegar, beetroot, chilli, and even Vegemite.
The Spotted Cod
Everton Park And Wavell Heights
The Spotted Cod boasts that they have some of the crispiest chips in Brisbane and honestly, they're not wrong. These bad boys aren't just a side to the golden beer battered fish fillets, they're practically the main event.
Pazar Mediterranean Grill
Springwood
How anyone actually has room for chips alongside a ginormous yiros stuffed with tender meats and even more chips at Pazar Mediterranean Grill is beyond us. Rest assured if you do have eyes bigger than your stomach, you won't regret finding room for these thick, skin on chips which you should absolutely get topped with feta and oregano.
If you're looking for fish AND chips, here's where to find Brisbane's best.
Image credit: Urban List archives, Barra Boys, Fritzenberger