There is absolutely no arguing with us—a slow cooked lamb shoulder is the god tier of all lamb dishes. You can keep your lamb cutlets and your lamb roast (although we are partial to a lamb kofta), we just want a melt-in-your-mouth, tender, juicy lamb shoulder. Is there a more winter worthy dish?
Luckily, there's a heap of restaurants in Brisbane doing the hard work of braising, baking and ensuring that perfect, crispy crust for us, so all you have to do is pick one. Whether you've got a preference for a little international spice or just a classic variation, here's where to find Brisbane's best lamb shoulder.
Nostimo
South Brisbane
The only dishes that we rank above Nostimo's slow cooked lamb shoulder are their saganaki and loukoumades—so a feast with all three of them is, quite frankly, our idea of heaven. Dripping in rosemary, garlic and lemon, it is a meal fit for the gods, no matter which of the many sides you decide to pair it with.
Bar Alto
New Farm
Bar Alto have been serving up their iconic slow cooked lamb shoulder by the river for years, meaning they have truly perfected the hearty feast. Served up with a rich jus, the meat falls off the bone at the slightest touch, ready to be transferred to your plate—or straight into your waiting mouth.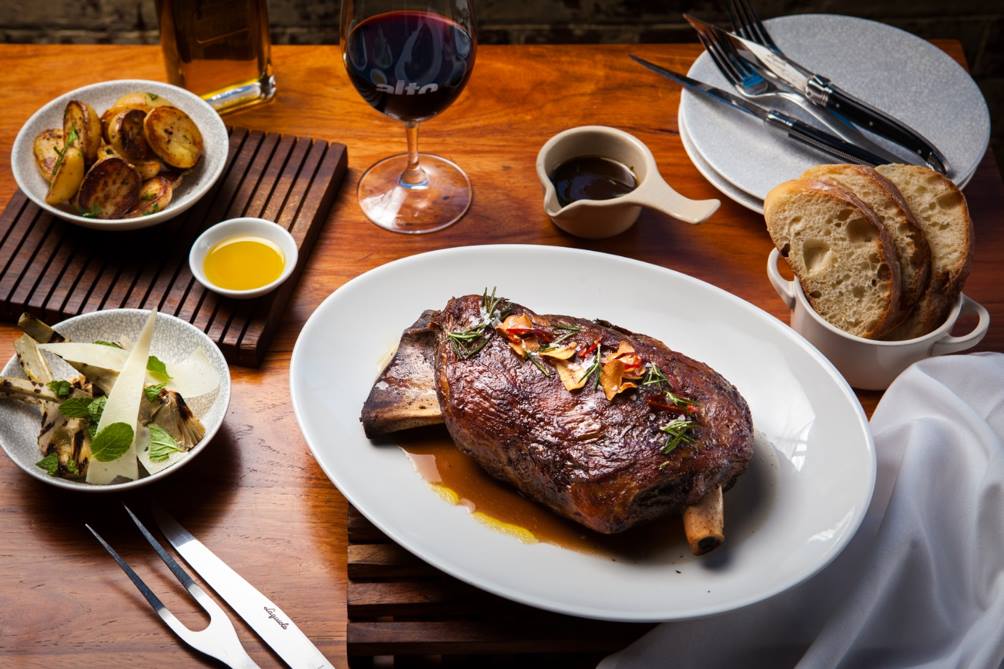 Opa
Brisbane CBD
The Greeks well know how to cook a lamb shoulder, a fact which Opa definitely proves. Their slow baked whole lamb shoulder features a hefty dose of oregano and lemon and comes served with tzatziki plus two complimentary sides of your choice. We'd be going for the lemon patatas and stuffed capsicum, but no judgement if you just opt for fries.
Greca
Howard Smith Wharves
Another Greek spot where lamb shoulder is king, Greca's oven baked lamb shoulder comes in small or large, depending on your group size (or your appetite). Honestly, we say just go for the large either way—it means you won't be fighting over the last morsel of tender meat, and might even have enough left for a takeaway container to take home.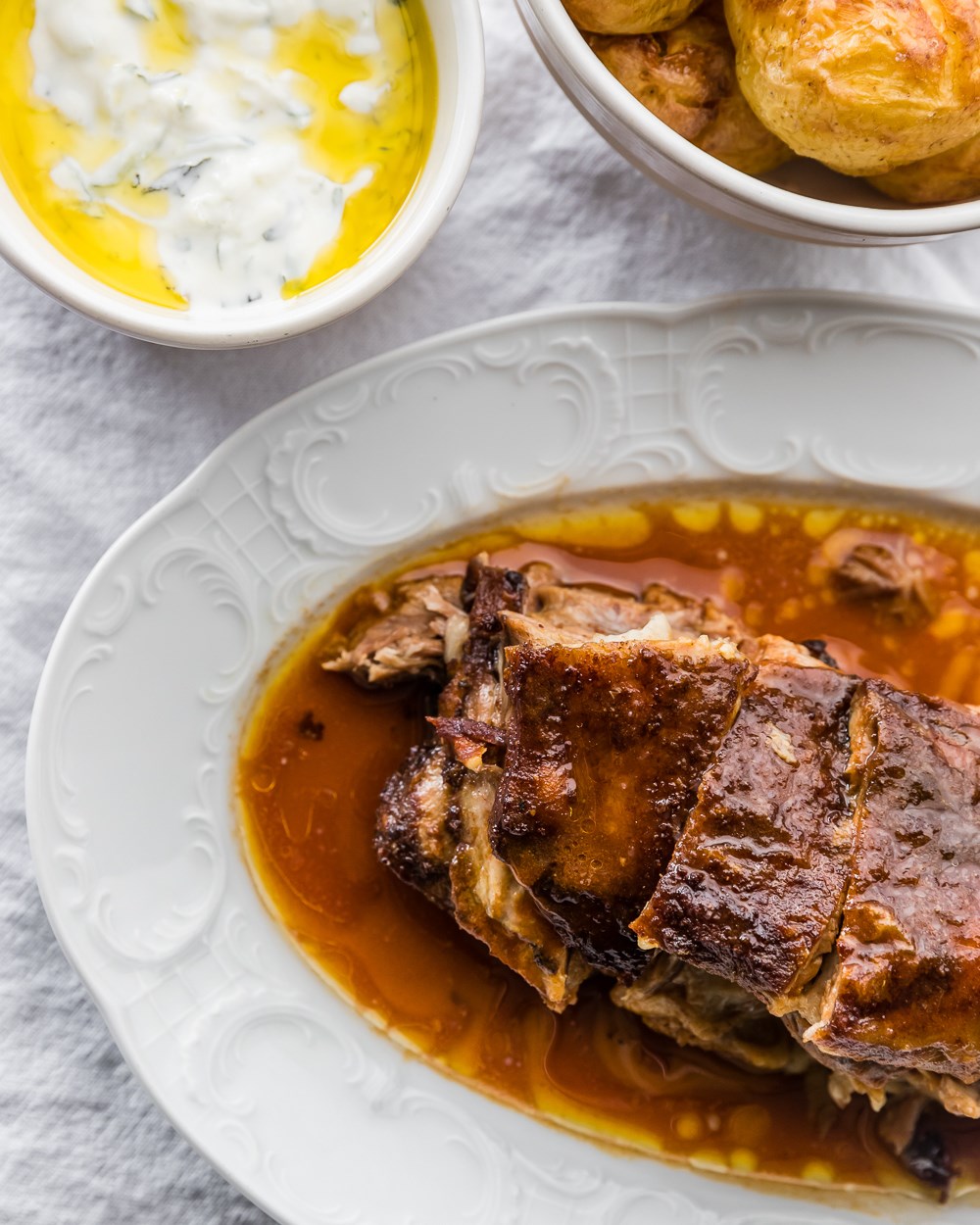 Olé
South Bank
People rave about this dish at Olé, and until you've tried it, you'll probably never fully appreciate why. Accompanied by garbanzo and pimiento 'cocido' stew, it's a Spanish flavour sensation. You'll know long before the lamb shoulder arrives that it's on its way, with the air dripping a warm, savoury and rich aroma. Pair it with crushed potatoes fried and tossed in garlic butter and manchego and grilled broccolini in romesco sauce
Mucho Mexicano
Hawthorne
For a Mexican take on the traditional slow cooked shoulder, make tracks to Hawthorne's Mucho Mexicano. Their Mother of All Tacos board comes piled high with slow cooked lamb shoulder, green mole, tortillas, salsa fresca, guacamole, sour cream and cabbage. Assemble yourself a slow cooked lamb shoulder taco (heavy on the lamb, of course), and you'll wonder why you never tried lamb shoulder in a taco before.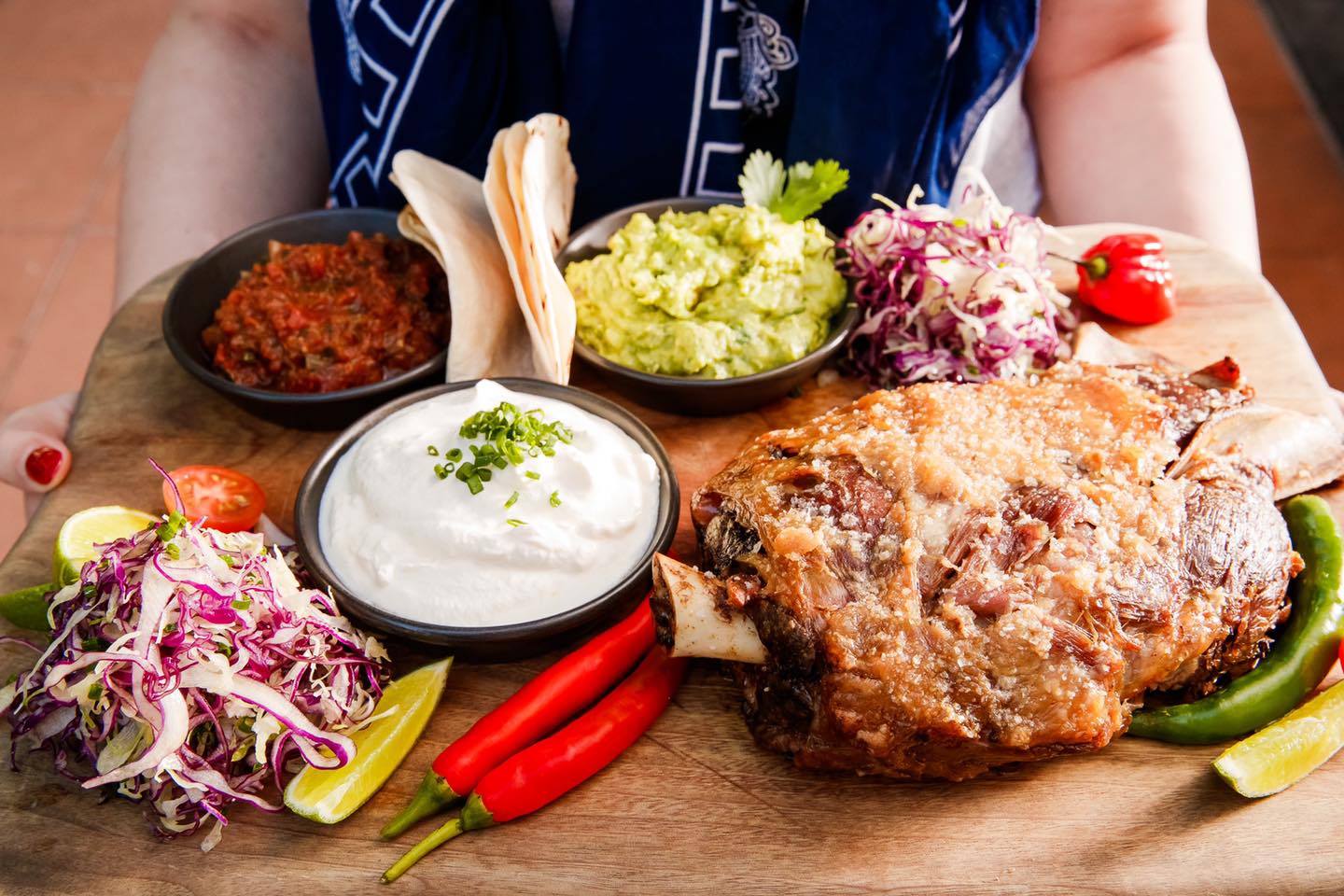 Blackbird Bar And Grill
Brisbane CBD
It's not just the river views that are magnificent at Blackbird—their slow cooked lamb shoulder with leatherwood honey glaze, green onion relish and yoghurt is an absolute showstopper, especially with sides like cauliflower mac 'n' cheese and roast carrots in a ginger beer glaze. If you've only ever been to the iconic spot for cocktails, here's your excuse to make an earlier booking.
Three Blue Ducks
Brisbane CBD
The OG Byron Three Blue Ducks may have farm animals and sunflower fields, but the Brisbane venue has something they don't: braised lamb shoulder. Served up with roasted Jerusalem artichoke, fennel salad and buttermilk dressing, it's the family meal of our dreams.
Here's 50 meals you should have eaten if you live in Brisbane.
Image credit: Nostimo, Bar Alto, Greca, Mucho Mexicano