There's something about a bowl of fresh pasta that's hard to beat. Comforting, homely, and delicious, sometimes nothing beats a big bowl of carbs slathered in delicious sauce. Broken up with your boyfriend? Pasta. Bad day at work? Pasta. Friday lunch? That's right. Pasta.
We're well and truly acquainted with Brisbane's Italian restaurants, but we thought it was time to dedicate an entire list to the tastiest, carbiest, sauciest and best pasta dishes across Brisbane. These are the eateries who have the whole pasta spectrum well and truly covered.
Siffredi's
Teneriffe
Siffredi's do one thing and they do it well—hearty bowls of handmade spaghetti with the fanciest sauces and toppings you ever did see. We're talking the likes of confit duck ragu with ponzu, mushroom and shiso leaf or octopus with harissa, tomatillo and smoked macadamia, with a menu that changes almost every week. Well what would you expect with the ex-chef of Stokehouse Q in the kitchen?
Pasta Club
West End
With a name like Pasta Club, you can probably guess what the menu at this West End spot is dedicated to. What you won't find though, is a menu bound in leather or printed on paper—a chalkboard on the wall tells you the day's offering, with a handful of snacks, entrees and of course, pasta dishes to choose from. Oh, and dessert of course—cross your fingers the tiramisu is on the list.
Ripiena
Fortitude Valley
Brisbane's first ever pasta laboratory, Ripiena takes a different approach to dinner. Their production model is similar to a bakery, and they make pasta right in front of your eyes. Mixed, rolled, filled, and shaped by hand, every single tortellino coming out of Ripiena's kitchen is a hand-crafted work of art. Honestly, it's like eating silk pillows. While you can pick up pasta to cook at home, you can also dine in, with traditional dishes from all over Italy on the menu.
Casa Nostra
Fortitude Valley
Casa Nostra's authentic pasta dishes are delicious, it's true, but the main reason we had to include them on this list is their PASTA DEGUSTATION. Yes, you read that right. Featuring six courses of pasta (one of which is a dessert pasta—if you can fit it in), the carb-loaded feast starts with tagliolini pasta cooked in a scampi bisque and ends with chocolate agnolotti, filled with a ricotta pistachio cream. Holy yum.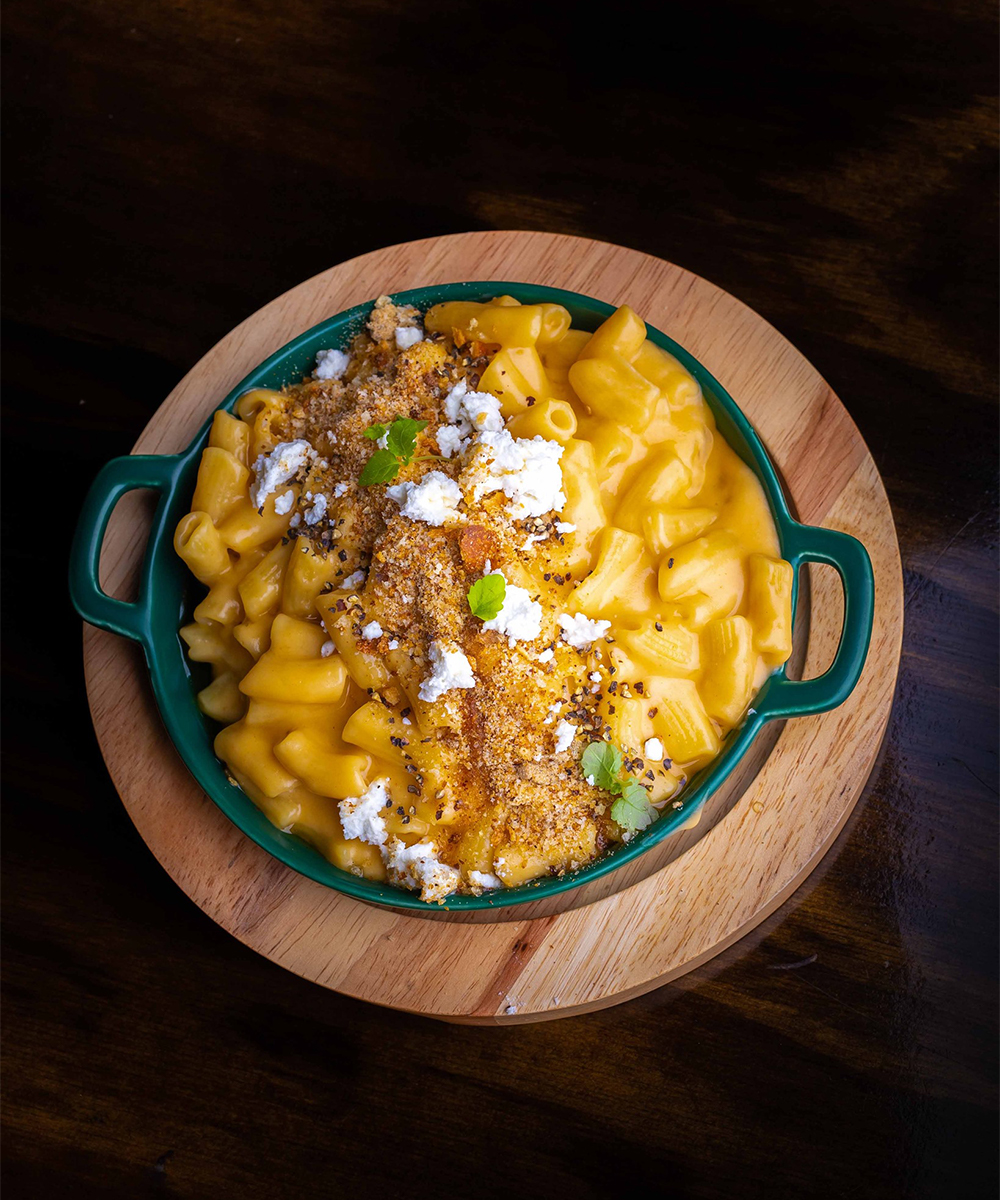 Uh Oh Spaghettio
FORTITUDE VALLEY
If it's pasta at 2am you want, you'd best make your way (sober or not) to Uh Oh Spaghettio, who are now forking up late-night pasta to the masses from Bakery Lane. Don't expect the usual carbonara here though, instead it's all about creative pastas that would make your nonna turn in her grave, like Peroni-infused mac 'n' cheese, extra cheesy cacio e pepe and black squid ink linguini loaded with seafood.
1889 Enoteca
Woolloongabba
Gorgeous heritage building aside, 1889 Enoteca boasts some of Brisbane's best (and award winning) Italian fare plus a wine bar and vinaio. There's even an underground cellar. But enough already, let's get to the epic handmade pasta. We are quite partial to a ragu here at Urban List, and consider ourselves experts on all things ragu. So rest assured when we say the pappardelle al ragu hits the spot, know you're in for a good ragu. It's mouthfuls of braised pork and beef, fresh tomato sauce and a generous sprinkle of Parmigiano Reggiano and the homemade pappardelle.
Grappino
Paddington
Grappino is your no frills attached, authentic Italian. The marinara tastes just like it does in Roma, with fresh local seafood and an epic Napoli sauce. The Pappardelle Gusto is a lot cheaper than a ticket to Italy but has the same effect—it's super authentic with a hint of brandy, just like Nonna does.
Beccofino
Teneriffe
Do you ragu? We know you do. Beccofino is the godfather of Italian food in Brisbane and, along with godson Julius Pizzeria, serves up the don of all ragu: duck pappadelle. It's rich yet light, filling but perfectly portioned. The modest pasta menu (because you really can have too much of a good thing and Beccofino knows it) also stars calamari, chicken and artichoke creations.
Bar Alto
New Farm
The pasta at Bar Alto needs no description other than epic; it's some seriously good stuff. The goat ragu is potentially one of our all time fave meals. Big call we know, but it's on point. The Venetian-style pumpkin and ricotta crespelle should be on your to-do list too if you haven't already tried it. If you have, good on you, you know your pasta.
Popolo
South Bank
Pasta is a sensory experience and Popolo hits all five. With chairs turned out, European-style, you eyeball the sparkling cityscape and listen to the crunch of your quattro formaggi arancini as you pierce their melty middle. You smell the delicioso ravioli con zucca stuffed with pumpkin and ricotta before you see it and your taste buds are warmed up, ready for a feel-good tiramisu finale.
Il Verde
Bowen Hills
Along with their sister spot Il Gancio over in Toombul, Il Verde dishes up their infamous cheese wheel pasta every Tuesday, with spaghetti twirled up in a massive wheel of Parmigiano Reggiano right before your eyes. It gets dished up at the table, and you'll be hard pressed resisting the urge to just dig a spoon right into that cheese wheel—but please hold yourself back.
Prova Pizzeria
Stafford
Ok, so Prova Pizzeria only has one pasta on the menu, but honestly, it's a goer. Their 100-layer lasagne is exactly what it says on the packet—100 layers of pasta, bechamel sauce, beef ragu, mozzarella, tomato sugo and parmesan, all baked to perfection (which for us, means those crispy pasta edges—drool). Get it into your gob.
Prefer a good gnocchi (it's technically not pasta people)? Here's where to find Brisbane's best gnocchi.
Image credit: Declan Roache, Uh Oh Spaghettio, Bar Alto