What's better than food being thrown at you? The answer is pretty much nothing. And we are not referring to the misaimed soggy chip at Suncorp Stadium meant for Dave Taylor last State of Oro'. We're talking juicy, tender, saucy protein thrown into your bowl (or mouth, if you please). Yes, it happens at Brisbane's teppanyaki restaurants. With a whole lot of this Japanese-style nosh around town, here's the hottest on the Brisbane grill.
Here are the best teppanyaki in Brisbane. Don't wear white.
Sono
Hamilton
With multiple dining settings—from an open kitchen bar to more intimate traditional settings—Sono Portside is renowned for their teppanyaki trade. With a whole menu dedicated to the hot plate, you can dine a la carte or choose one of four exotic banquets. With a strong focus on seafood, the hokkaido scallops and Moreton Bay bug are winners. Teppanyaki aside, this Japanese restaurant also does a mean lobster miso.
Kabuki
Brisbane CBD
Hand-eye coordination is a must at Kabuki. Let your guard down and you'll quite literally end up with egg all over your face. Housed at the bottom of the Stamford Hotel, we suggest washing the Wagyu beef sirloin down with an ice cold Asahi, or indulging in the teriyaki salmon with a glass of choya plum wine.
Update: Kabuki is currently closed due to damage from the Brisbane floods, but will be reopening soon.
Teppanyaki Bar
Cleveland
If a packed restaurant means a good restaurant, then Clevelnd's Teppanyaki Bar is your next teppanyaki Brisbane go-to. We tend to opt for the Raby Bay Delight $49.50 banquet, where you'll leave totally stuffed (in the best way possible) after downing some hibachi king prawns and teriyaki chicken. They also do a $28.50 lunch special if you're after teppanyaki on a budget.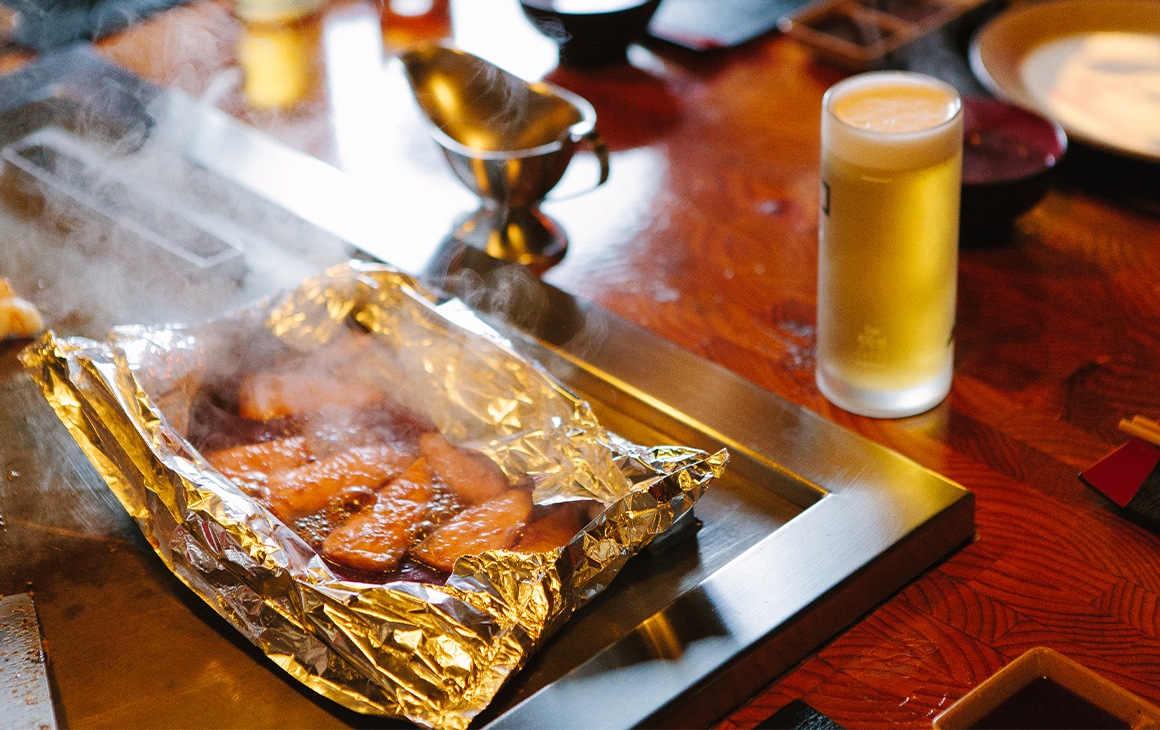 Oyama
Fortitude Valley
Pull up a ringside seat at Oyama's teppanyaki grill and let the games begin. Located on the border of Chinatown in Fortitude Valley, Oyama is as much entertainment as it is delicious. With four set menus ranging from $48 to $92, we recommend keeping it simple and ordering the terriyaki chicken—it's the standout.
Kamikaze
Chermside
Part performance artists and part chefs, watch the expert hands of the Brisbane teppanyaki masters at Kamikaze cut, cook, and flip before you. If you really want to splash out, the Supreme Sakura Set for two comes in at $124.95 and gets you marble beef, prawn, scallop, salmon and Moreton Bay bug. You won't even need the salad and steamed rice on the side.
Koya
New Farm
A neighbourhood favourite, the Koya experience is as much about the highly entertaining chefs and the cheerful staff as it is about the fresh, locally sourced eats. The fun begins with miso soup and salad of cource, as well as the obligatory egg fried rice, but here you'll also get an entree of either pork gyoza, chicken karaage, sashimi or chilli prawn, before being tossed your fiery meats. Ranging from $48 to $90, the selections level up from your classic prawn, barramundi and beef eye fillet to the boujee prawn, salmon, scallop, lamb rack and lobster tail.
Had enough teppanyaki in Brisbane and want to broaden your foodie scope? Check out Brisbane's best Japanese restaurants here.
Image credit: Daniel Maddock