Like many Brisbanites, we approach ramen with the same reverence and inquisitiveness that others approach art. A good bowl of ramen happens when the broth, noodles, and fixings come together to create a mouth-watering dish, and lucky enough for us, Brisbane is home to a huge variety of the good stuff.
Get ready to slurp the best ramen in Brisbane.
Ramen Danbo
South Brisbane, Brisbane CBD And Sunnybank Hills
Cult ramen chain Ramen Danbo has come a long way from Chikushino, on one of Japan's southern islands. Now they're officially in South Brisbane, staking their claim to Brisbane's best ramen. It's all about the silky tonkotsu pork ramen here: an insane, slow-cooked broth that uses the highest quality pork bones. It's creamy, porky, and you will get meat sweats. Veggos, they haven't forgotten you either; Ramen Danbo makes a pretty convincing miso-based vegan ramen.
Taro's Ramen
South Brisbane, Brisbane CBD, Ascot And Stones Corner
Taro's Ramen is often regarded as some of the best ramen in Australia, and you'll understand why when you taste their Tonkotsu ramen. Using only the finest locally sourced produce (such as Bangalow pork and Wagyu beef from their local butcher), and with noodles prepped in-house, a bowl of Taro's ramen is like a cosy, warm hug.
Beppin Ramen
Brisbane CBD
With no fewer than 13 different ramens on Beppin Ramen's menu, they even do ramen variations for the soup haters (crazy, but they're out there), including ramen salads and ramen rice bowls. The classic tonkotsu is, of course, a signature, which you can ramp up with black garlic if that's your thing, but there's also a schmancy Wagyu ramen if you're keen to splurge.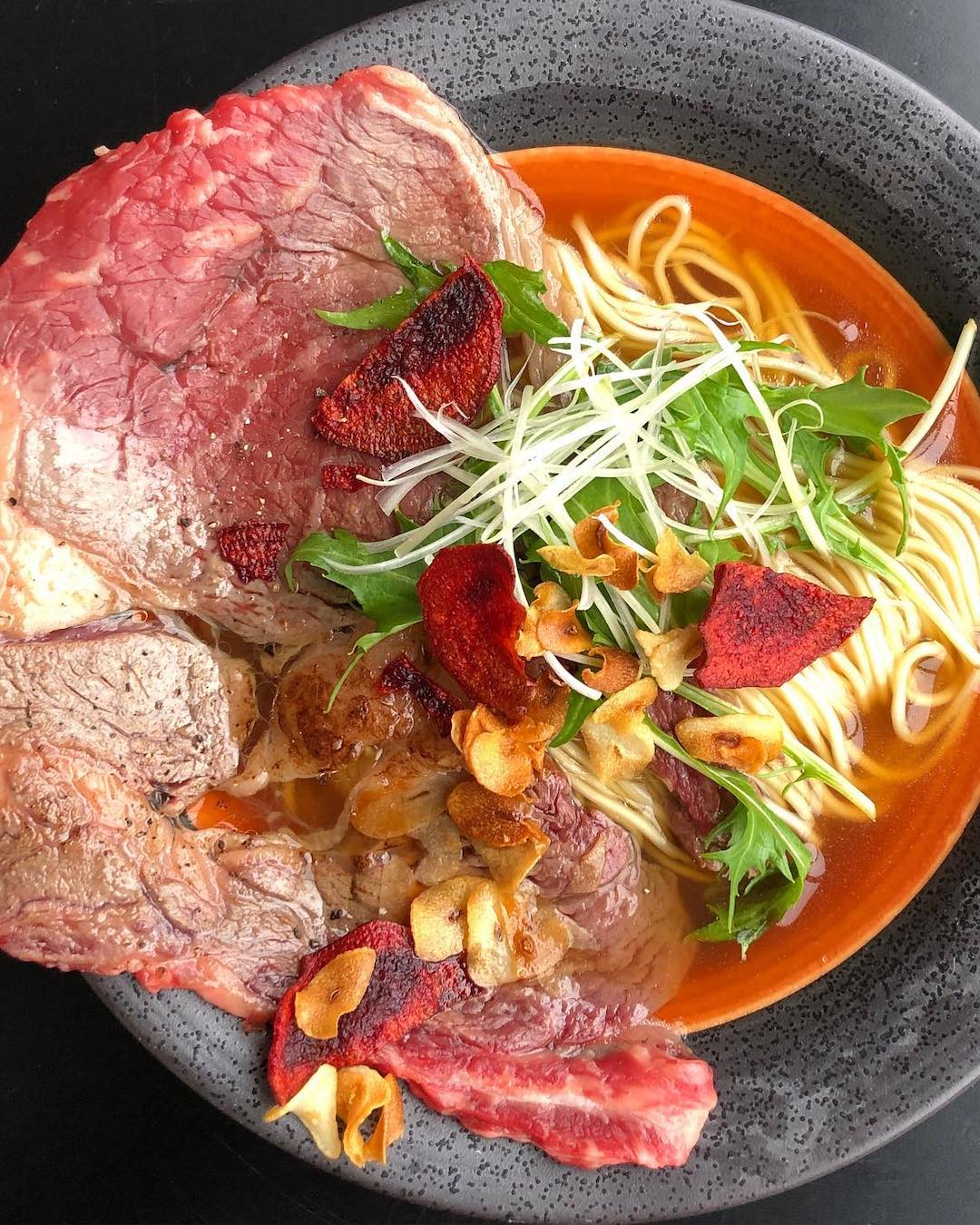 Genkotsu Ramen
Toowong and Runcorn
Genkotsu Ramen is authentic. Honestly. From the team to the 12-hour brewed broth and overnight-marinated eggs, everything about Genkotsu feels traditional. Also, their ramen starts at just $5 a bowl (for soup and noodles), which is a winter lifesaver.
Hakataya Ramen
Various
Our first experience with ramen was at Hakataya in Sunnybank, and we've been hooked ever since. Their menu is simple, allowing them to focus on perfecting their broth and noodles, which have to be some of the best in Australia (yep, I'm making that call). Hakataya is a Sunnybank icon, so don't sweat the long line—it moves quickly.
Niku Ramen
Nundah
Niku Ramen joined Toombul's buzzing foodie hot-spot, Upstairs, and they're serving bowls of brothy, noodle goodness to the masses—everything from tonkotsu pork, soy chicken and miso chicken ramen as well as udon and donburi rice bowls. Don't forget to add an egg and some lotus chips on the side.
Okuman
South Brisbane
Okuman in South Brisbane is dishing up some seriously good ramen. The noodles are made fresh and they are good with a capital G. The spicy tonkotsu ramen is our pick, served with pork cha shu, egg and vegetables in a pork broth with spicy chives. If that doesn't float your boat, try the seafood ramen, or the giant ramen with cha shu, onsen egg AND karaage.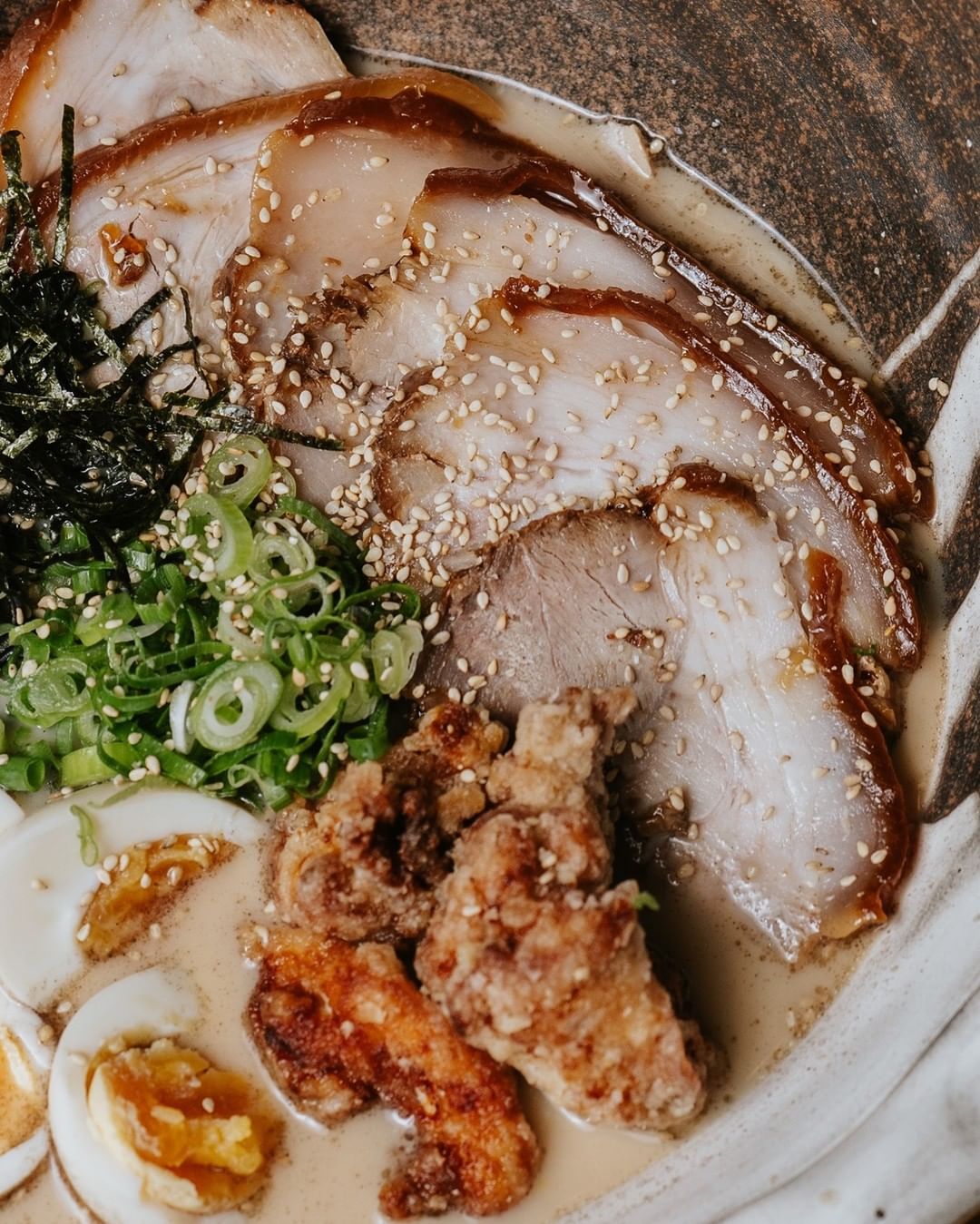 Men Ya Go
Brisbane CBD
Men Ya Go has so many variations of ramen that you could go every single day and never get sick of the stuff. Take your pick from four different broths and then decide if you want pork, chicken, tofu or minced chicken. Add extra toppings and get ready to slurp.
Hai Hai
Paddington
Hai Hai is hugely popular with the locals, and it's not hard to see why. The ramen servings are generous, the staff are friendly, the cha shu is rich, and if that's not enough, the vegetarian ramen can be made vegan-friendly! Finally, something for everyone.
Ramen Champion
Sunnybank
Dining at Ramen Champion is as close as you can get to Tokyo without buying a ticket. If you're feeling game, have a crack at the Ramen Champion Challenge—finish the equivalent of five serves of ramen (broth and all) for eternal bragging rights, your mega serve of ramen for free, and your photo on the wall for eternity.
Motto Motto
Various
This is another key spot on the ramen map that has to be sipped to be believed. Motto Motto dishes up three types of ramen—classic, black garlic and spicy red—all of which will fill you up and warm the belly. Each of the bowls also comes topped with a thick slab of juicy pork belly, making them what may be the best comfort food of all time.
After more comfort food? Try carb-loading at these bakeries.
Image credit: Ramen Danbo, Beppin Ramen, Okuman