2020 was, without a doubt, a turbulent year. Both bizarre and devastating, it was one of the most memorable in recent history, with every corner of culture—from music to work-life, fashion, sex, travel, and politics—getting shaken to the core. The New York Times called it "The Year of Blur", paradoxically packed with significant events, but also a year in which time seemed strung out in the void, slowed down, and stretched out indefinitely.
Across the year, we charted the rise of introvert culture, bedroom pop, and workations, and the fall of purpose washing, job-hopping, and celebrity influence, as we leaned into lockdown and learned how to live our best life in the midst of a challenging global pandemic (and how to wear a face mask).
After an earth-shattering twelve months, it's become pretty clear that some of the more powerful fires born out of the 2020 chaos are still burning bright. So this month, to honour a wild year of change, we're taking a look at the trends we watched rise up in history's strangest of times that will continue to shape culture as we somersault into 2021.
Here are six trends that are still on the rise and here to stay in 2021.
Sexual Wellness
Inclusive Histories
A New Era Of Flexible Working
Al Fresco Cities
Backyard Discovery
The Deadstock Economy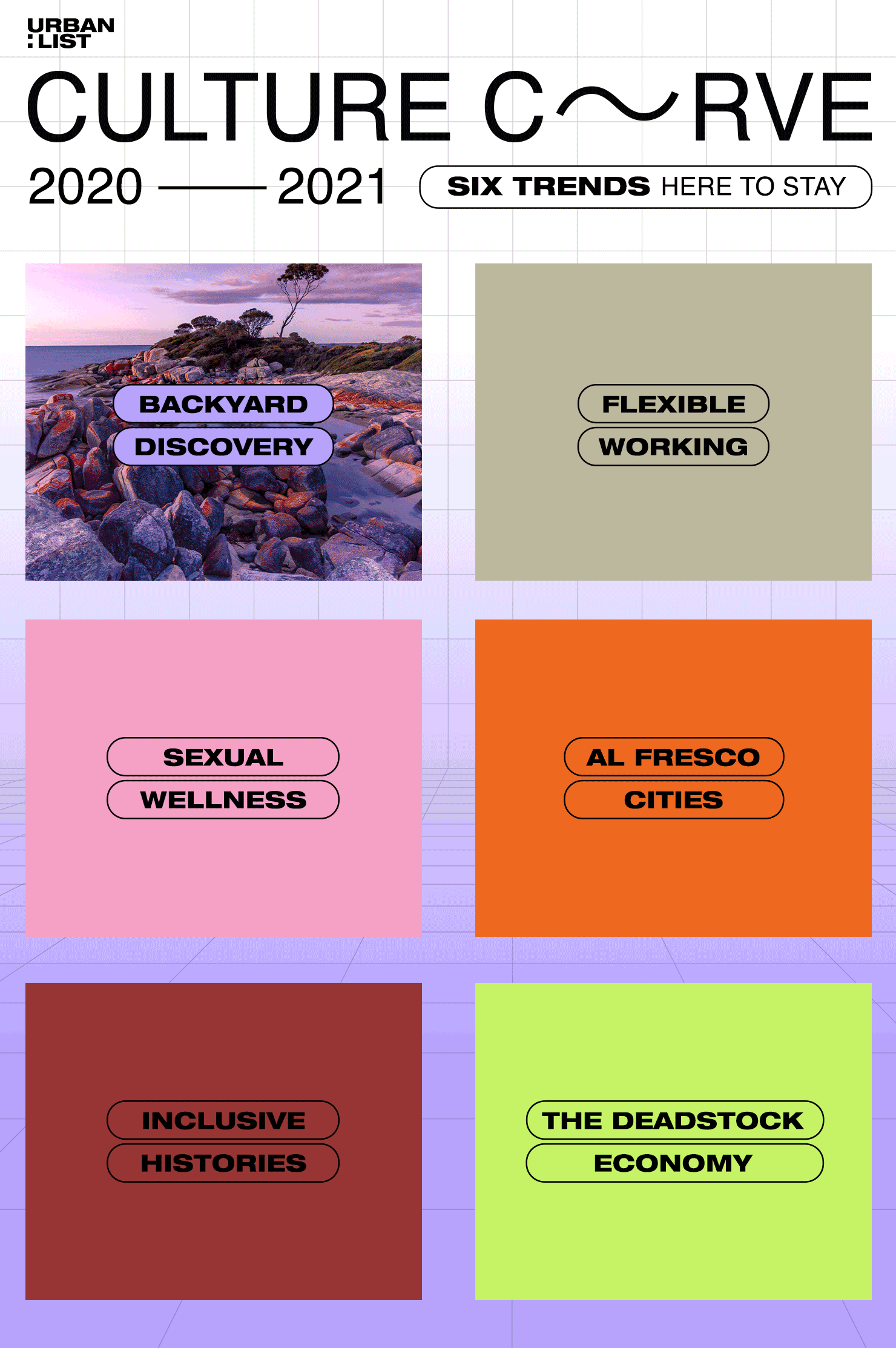 Apps, Toys, And Digital Communities—It's Time To Get Comfortable With Sexual Wellness
Blush-worthy, taboo, awkward, squeamish. These are not emotions Gen Z, or "Zoomers", apply to sex, and, let's just say, the mood caught on in 2020 and it's not going away any time soon. Sexual wellness centres on the idea that a holistic concept of health can't be without healthy sex; that a great yoga session, a green smoothie, meditation, and a break from the margaritas, are equally as important as your sexual wellbeing. And it's not something to whisper about behind closed doors, either—far from it.
As such, the sexual wellness economy is booming. During COVID-induced lockdowns, sex toy purchases skyrocketed (in April 2020, Womanizer and We-Vibe reported a 200% increase in sales year-on-year). Backed by deeper cultural movements reflecting a new wave of open-discussion, inclusive sex education, and even the way in which the media posits sexual experiences and language (read more here), consumers were ready to embrace a new age of pleasure, wrapped up in an all-new sex-positive wellness package.
In 2021, the sexual wellness industry will continue to skyrocket. Digitally, 2021 is set to be a huge year for sexual wellness apps. This recent report shows the number of sexual wellness apps installed is predicted to increase from 106 million in 2020, to 134 million in 2025. Apps like Ferly, Blueheart Therapy, and Kama embody sexual self-care with sensual stories, reflection challenges, meditation sessions designed to wipe insecurities, body mapping, breath work, mindful masturbation, guided fantasies, virtual communities, and so much more.
In entertainment, it's not gratuitous Game of Thrones-style sex scenes that get the most attention. In shows like Bridgerton and Normal People, viewers are invested in real intimacy, shaped by productions' dedicated Intimacy Coordinator, showing an entirely new cultural mindset when it comes to safe sex and consent.
A new generation of sex toys is on the horizon too, with accessibility and inclusion front of mind. That's Handi is the first line of sex toys made for people with hand limitations, while XES Products is a new online sex toy brand focusing on providing accessible products for people with disabilities and health conditions. On top of this, celebrity-endorsed sex toys will be key to marketing sex products in 2021. While Gwyneth Paltrow led the way when she promoted "yoni" eggs back in 2017, more recently it's been the likes of Lily Allen with her collab with Womanizer, and Cara Delevigne's role as official co-owner and advocate for fem-tech start-up Lora Di Carlo.
Inclusive History: There's So Much More To Our Collective Story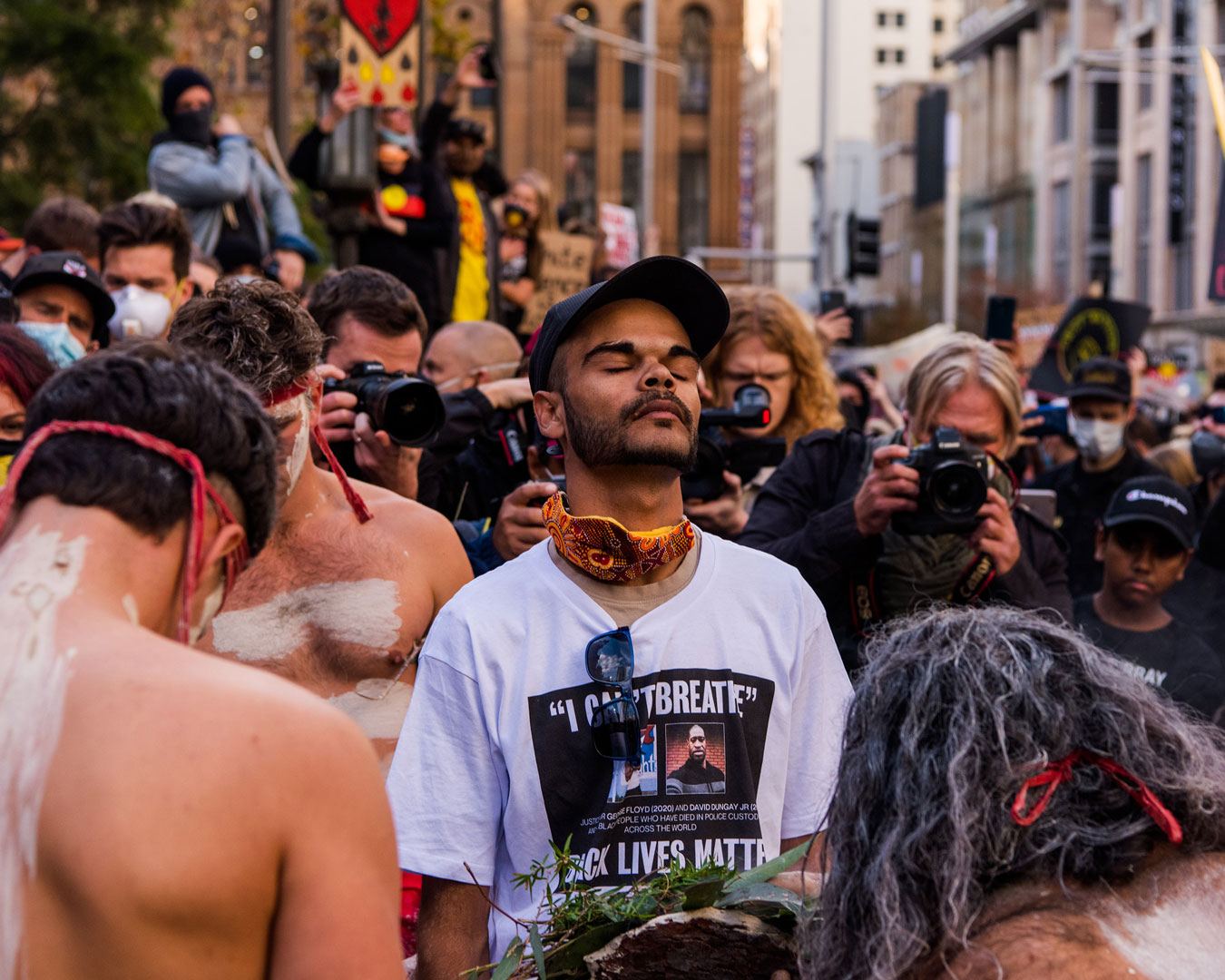 2020 was a year for historical enlightenment. Movements like Black Lives Matter and Herstory rallied against a living example of a selective, non-inclusive approach to the past: the age-old truth that history has been written by the powerful, with their own biases and agendas in play, overriding violence and racism with tales of glory and conquest. While Confederate statues were dismantled in the States, in an Australian context, a new generation is levelling with the undeniably tragic loss of our country's truest past; a past that includes the oldest living human culture in the world.
In 2020, a new fervour to hear, learn, and show pride in this side of our national story gathered strength. In June, thousands marched in Australia's BLM protests, in spite of COVID-19 warnings. Dr. Bruce Pascoe's seminal work Dark Emu became a bestseller at Dymocks and Booktopia in 2020. When a sacred Djab Wurrung tree was bulldozed for a highway near Melbourne in October, the resounding outrage and controversy hit world news, while grassroots campaigns to end excessive logging in culturally significant regions of NSW reached new audiences. Perhaps the most powerful, was the resignation of Rio Tinto bosses in September, following the mining giant's devastating decision to destroy two extremely significant First Nations rock shelters in Western Australia. Overlooking 46,000+ years of culture isn't just bad PR—these days it affects the bottom line.
And as we edge towards another January 26th in 2021—the Change the Date movement, rallying against the strictly colonialist meaning of "Australia Day"—has intensified. A small, but telling survey conducted by Essential Media shows that only 29% of respondents planned to celebrate the national day, with 53% feeling that the significance is lost on them and "it's just another public holiday".
The recently revealed 2021 State of Reconciliation Report calls for bravery and action beyond awareness and understanding. Its very existence suggests Australia is at a tipping point on the issue, poised to finally embrace actions like, as Reconciliation Australia chief executive Karen Mundine describes, "truth-telling, and actively addressing issues of inequality, systemic racism, and instances where the rights of Aboriginal and Torres Strait Islander peoples are ignored, denied, or reduced."
Say Sayonara To The 5-Day Working Week, Flexible Working 2.0 Is Here
Last year was a transformative year for the world of work. "WFH" may have been one of the most overused acronyms of 2020, with office workers swapping suits for sweats and face-to-face for Face Time and Zoom, as businesses were forced to make dramatic changes to navigate the pandemic. Changes made amid the worst throws of lockdown, in some cases have stuck—paving the way for a new era of flexible working.
With the echoes of the pandemic still in play in Australia, remote working is a new blueprint that's set to linger throughout 2021, and potentially even longer. While working from home definitely tested a type of 24/7 work culture, the way in which companies have tackled this is to enforce flexible working hours, melting away the rigidity of the five-day working week structure laid out in the 1850s in the Industrial Revolution.
Beyond just flexible hours for working parents, job-sharing, or split-shifts, this new-found flexibility can be seen through the rise of search terms like "workations", a new way of combining work and leisure at the same time (that is, continuing to work remotely but from a place other than your home). It's one of Booking.com's biggest breakout travel trends of 2021 as a result of more flexible work conditions, as people are less confined to the five-day working week in a dedicated office. For Airbnb, the big travel trends expected to really soar in 2021 centre on this very idea as well. Along with flexible booking, searches for "strong Wi-Fi" and "backyards" are on the rise to make these working holidays as seamless as possible.
WFH has even impacted property purchase trends in Australia. "Study" was the most searched keyword from buyers looking for houses on realestate.com.au in the second half of 2020. "There will be an expectation from employees that flexible working arrangements will become more normal, while others will have no need to be in an office going forward," Executive manager of economic research at realestate.com.au, Cameron Kusher said.
Al Fresco Schemes Have Paved The Way For Culture-Rich, Connected Cities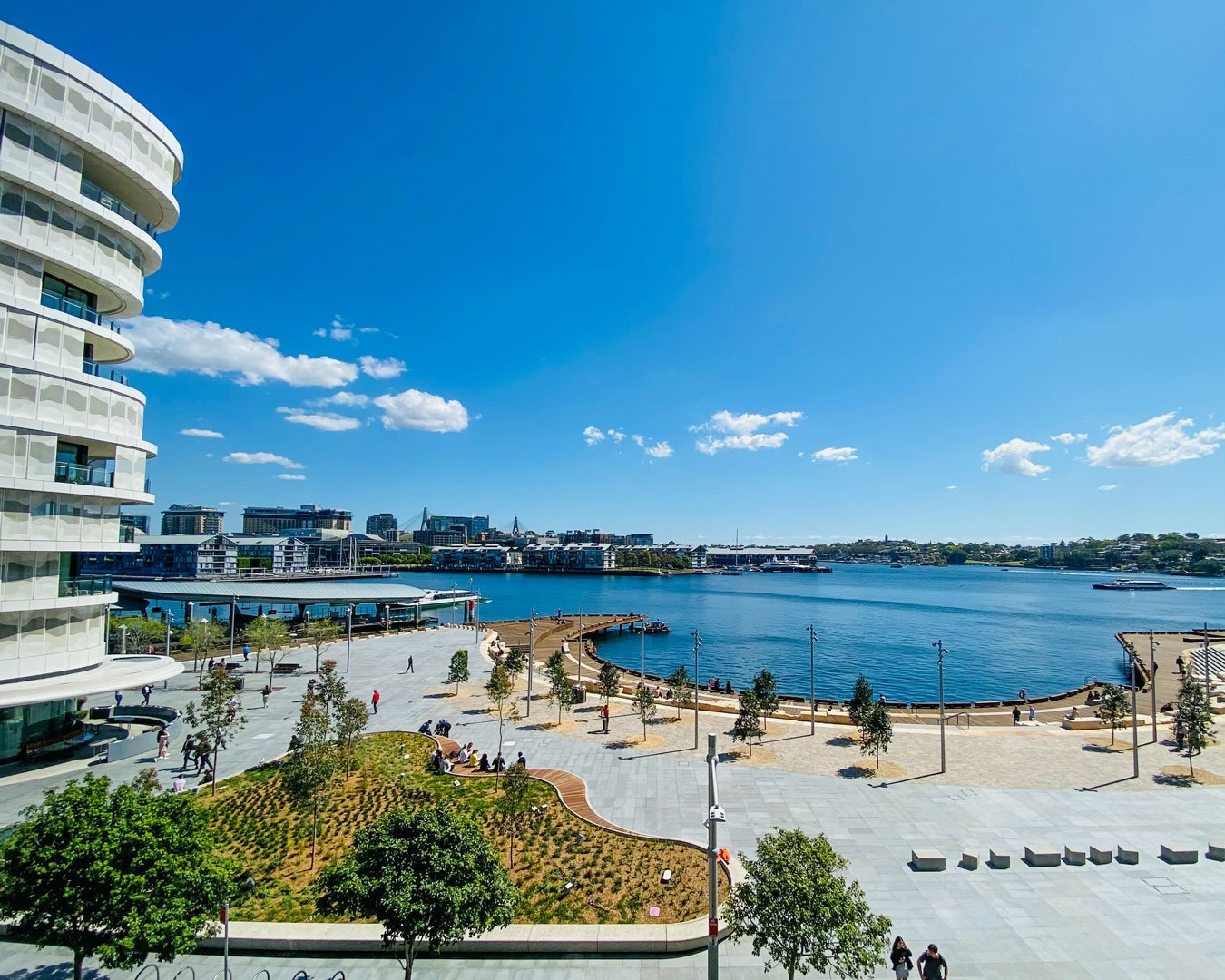 Of all the industries to take a hit in 2020, hospitality was served one of the worst blows. And it hurt. Food culture is a huge part of our city identity, for travellers and for locals, and it's deeply woven into the fabric of cities like New York and, on home turf, Melbourne, Brisbane, Perth, and Sydney. In the midst of the pandemic, local city councils fought back with innovative culture-boosting al fresco schemes, including outdoor dining precincts, eased restrictions for on-street dining, and pop-up events—each created to support the industry and revive the economy.
Sydney, a city known for its red tape, noise complaints, and controversial lock-out laws, began making the shift to be a 24-hour destination. Released in September, the Sydney 24-Hour Economy Strategy details plans for footpaths and parking spots to be turned into al fresco dining areas, mini-parks, and roving art installations. Elsewhere, areas that were once filled with international tourists are also being transformed into outdoor dining hubs. And in early October, the City of Sydney council announced $20 million in joint funding for a summer of outdoor dining that would include outdoor stages and live music.
In Melbourne, the Daniel Andrews government has promised $58 million to help local restaurants dial-up their outdoor dining capacity. And further afield, NYC's temporary outdoor dining set-up was such a success (even in spite of the weather), Mayor Bill de Blasio announced it would become a permanent fixture, calling al fresco dining a "new tradition".
Backyard Discovery: There's No Place Like Home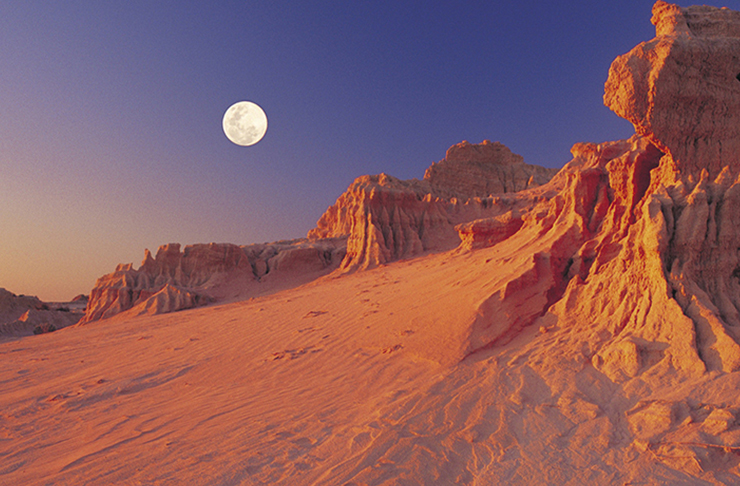 Aussies are a nation of avid globetrotters—but we had a bit of a Dorothy moment in 2020. With far-flung trips to Italy grounded, borders closed, and lockdowns endured—we were given the chance to appreciate the possibility of adventure in our own backyard. To see the extraordinary travel experiences on our doorstep; those special places that have been there all along.
As news of post-lockdown regional travel restrictions easing swept the country in May 2020, Urban List's travel vertical saw a 2.5x increase in traffic compared to April—1.6 million searches for local escapes (off-grid adventures, national park guides, glamping, tiny cabins, pristine beaches, islands and forgotten regional towns). And rather than being a flash in the pan, cabin fever-induced frenzy, it seems we've developed a new-found appreciation for the great Australian escape. This can also be seen in Tourism Australia's fortnightly report on positive sentiment towards travelling domestically, which has been on a steady incline since international borders closed.
When it comes to booking holidays in 2021, Australians will be continuing to enjoy and explore their cities, states, and as state-to-state border restrictions ease, the wider country too. In fact, this year has been dubbed the year of backyard holidays—and it's not a ho-hum outcome or second rate to glamorous Europe. Alongside workations—city staycations will replace seasonal travel, as well as nature-rich escapes in remote locations, travel experiences that give back, and the desire to connect with Australia's First Nations culture. With this new mood in mind, Urban List launched Heydays in 2020, a platform of curated and exclusive Australian escapes that champions the diversity and potential for exploration in our own backyard.
Second Hand Brands, Deadstock, And The New Rules For Fashion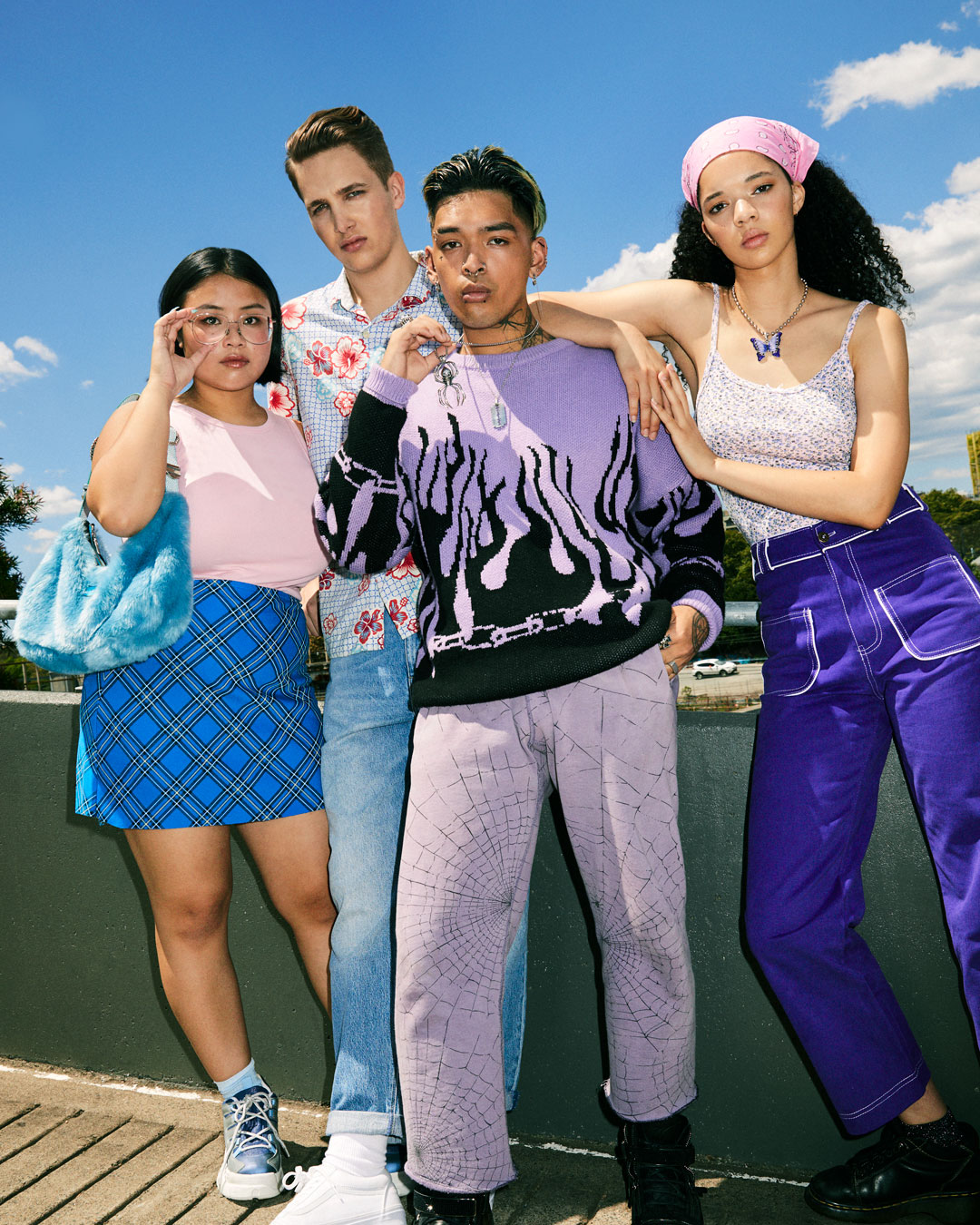 In 2020, fashion's waste problem finally got the level of attention it deserves. Before Depop and phrases like "circular fashion" ever existed, the fashion industry was on a quick path to worldwide waste domination. As the buzz for change in the style sector has grown, sustainability has become less of an abstract concept and more of a business model, and some forward-thinking fashion designers are regularly using or reusing, rather than throwing away (or even burning) deadstock.
Through a COVID lens, the stage was set for fashion to embrace deadstock. Gen Z's lockdown-inspired love of DIY fashion has seen brands like Dickies and A-Cold-Wall sell and giveaway deadstock fabric for fans hoping to recreate their own clothes at home. At home, Up and coming and socially conscious fashion labels have led the charge—from Melbourne, HoMie's REBORN capsule has earned major attention since launching in March, including a collab with iconic American sportswear label, Champion.
But deadstock is just a small portion of the new rules ricocheting through the world of style as we roll into 2021. Led by the likes of Diet Prada, cancel culture is pushing for loosened standards of beauty, respect rather than cultural appropriation, and real accountability for fashion's powerful elite. After 2020, inclusivity and diversity are indispensable. The more-is-more wardrobe, popular in the 2010s and driven home by low-cost, high-turnover brands like H&M, Top Shop, and Zara, is being replaced with capsule wardrobes, as those brands try to reconcile waste.
Second hand brands will be a major mood this year—beyond Vestiere Collective and other high-end resale platforms, brands and retailers are taking matters into their own hands. Selfridges has revealed "Reselfridges", a platform for customers to resell designer products in exchange for store credits. Ultimately, sustainability in style is getting a second wind, with brands hoping to scale circularity, develop programs to support biodiversity (like regenerative farming, for example), and lean into social justice awareness born in 2020.
Design credit: Kate Mason
Image credits: James Brickwood, Lendlease, Destination NSW, Depop Australia