Cheesecake, what a dessert. The decadent, creamy, and often biscuit crumb-based cake is a mainstay of any balanced diet. Across Melbourne, several spots have each put their own signature stamp on the dish, so to narrow down the best we've stuck a fork into the most primo slices around town.
The Best Cheesecake In Melbourne:
Uncle Tetsu's Cheesecake | CBD
A cheesecake with plenty of history, Uncle Tetsu first opened in Fukuoka, Japan in 1985. Since arriving in Australia (firstly in Sydney) the single-menu-item: a humble, golden brown, perfectly round cheesecake has charmed the tastebuds of many a Melburnian. The airy and textured bite of an Uncle Testu cheesecake is something you'll never forget, with a perfectly balanced sweet flavour and jiggle to touch it is hands down one of the best cheesecakes in Melbourne.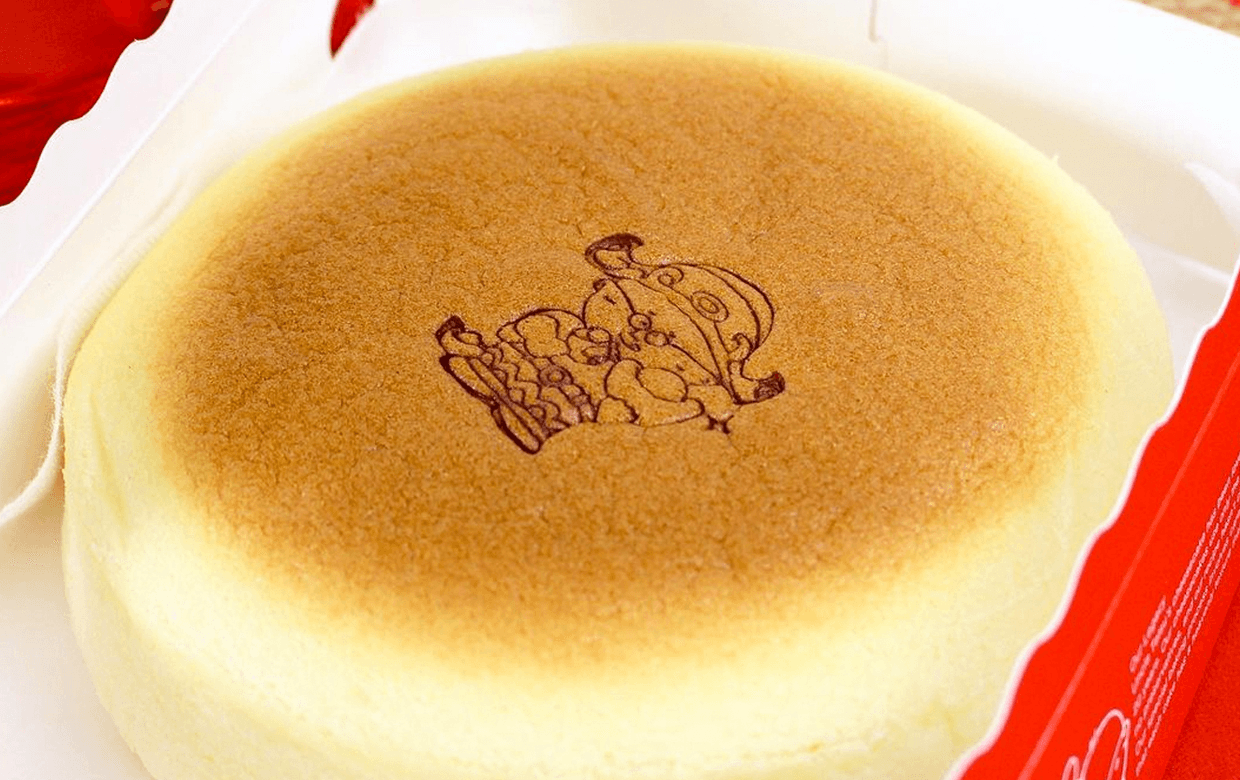 Monarch Cakes | St Kilda
The eclectic cake shop in St Kilda has a strong lineage in Melbourne and is one of the longest-running businesses dating back to 1934. The drawcard here, other than the atmosphere is the Polish cheesecake, a marvellous 100-year-old recipe that's been refined through the decades. It's a baked-style cheesecake that uses the traditional Polish quark cheese (a soft-spreadable cheese) it gives the cake an incredible crumble and has a faint hint of lemon balancing out the cream.
Burch And Purchese | Prahran
It's pretty damn hard to list the best cheesecakes in Melbourne without adding in Darren Purchese's incredible creations. Now we're cheating a bit here because we're including more than one but we just can't decide between the options. Whether it be the burnt Basque cheesecake—the mango, strawberry, and lime or the newly created 'white forest' with a chocolate biscuit base, cherry cream, jelly, and mousse. Take your pick of any, you won't regret it.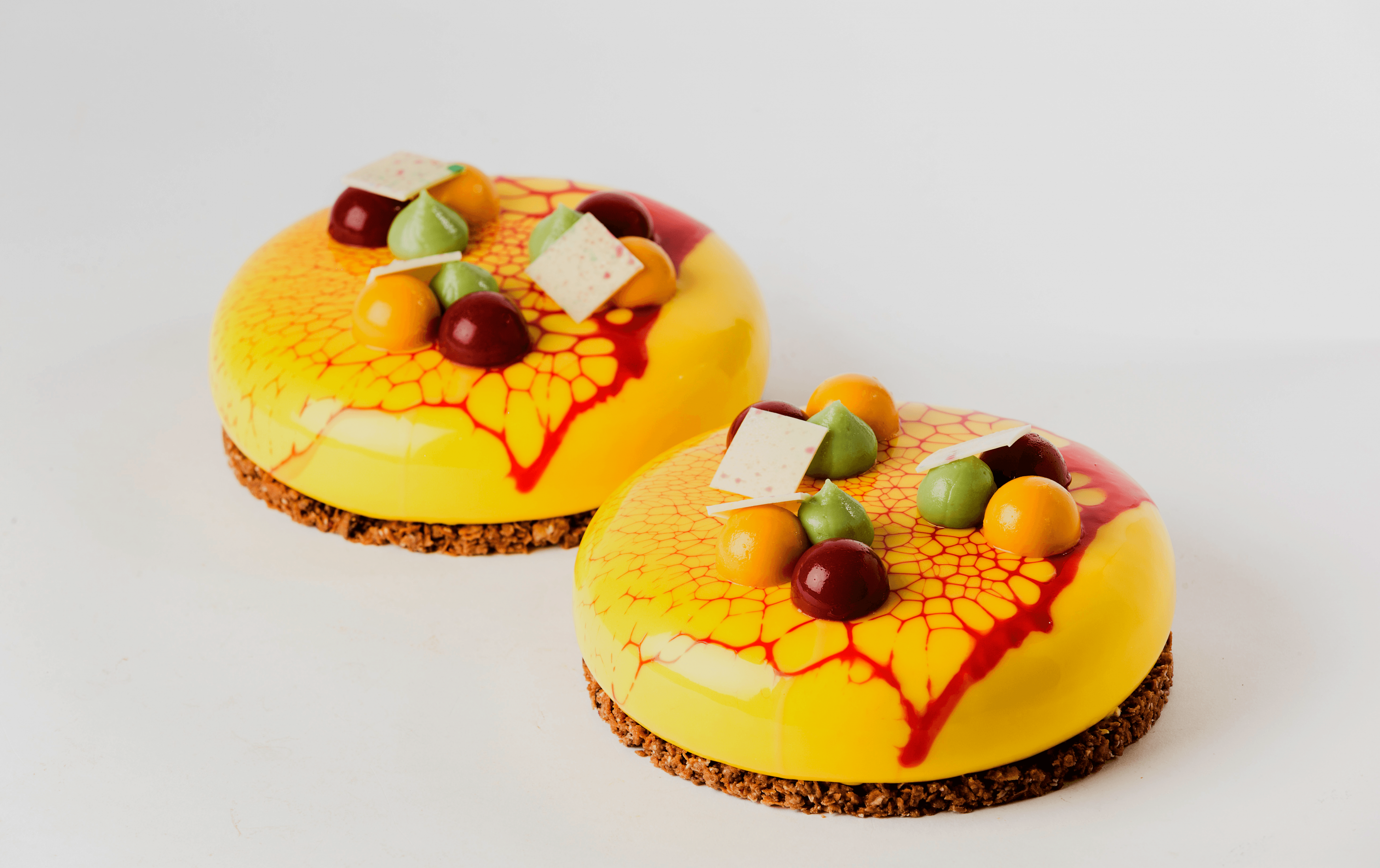 JOE FRANK | ASHBURTON
Down in the leafy streets of Ashburton, the family-run Joe Frank serve up one seriously special cheesecake. The entire selection of cakes and biscuits at this bustling cafe is made by the owners own mum, Franca—whose reliable recipe for New York-style baked cheesecake pulls in the crowds daily. Resting in the glass cabinet this golden dream cake is an absolute delight with rich creamy baked cream and biscuit bottom.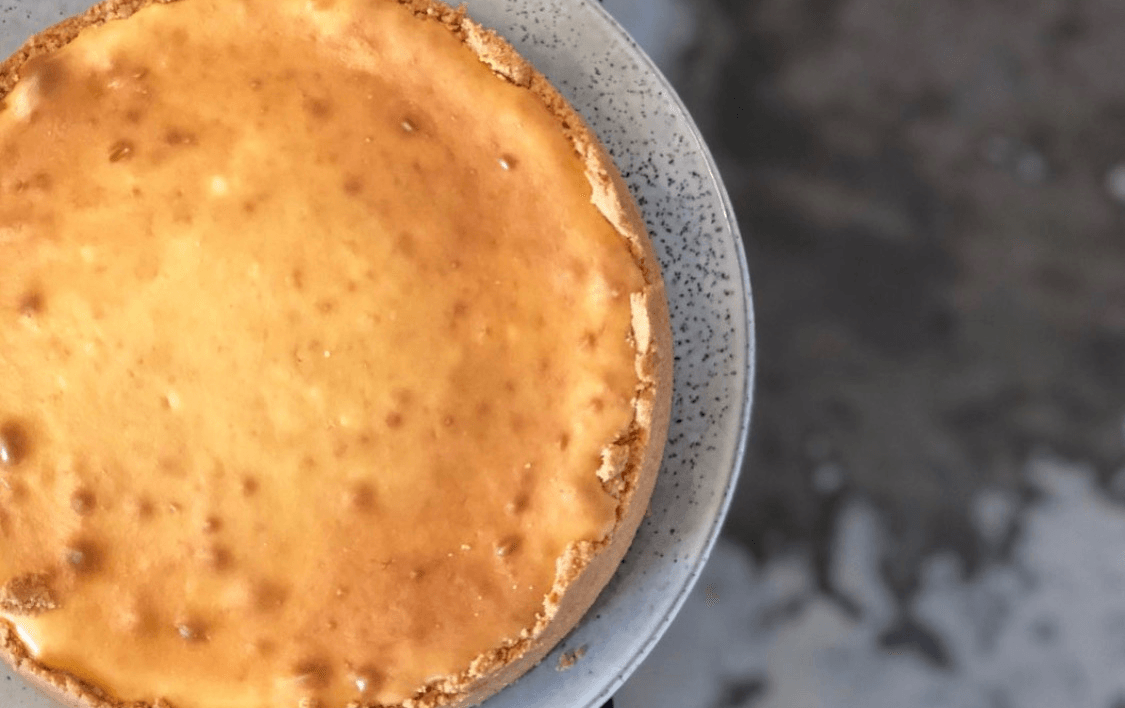 French Lettuce | Carlton
We've always got time for The French Lettuce, their dedication and precision with pastry and desserts are second to none. Their New York baked cheesecake is an absolute sensation, its creamy top rests on a malty-biscuit crumble which is then lathered with a raspberry compote, which helps to cut through the rich sweetness of the cake. It also comes as single-serve which significantly helps with portion control.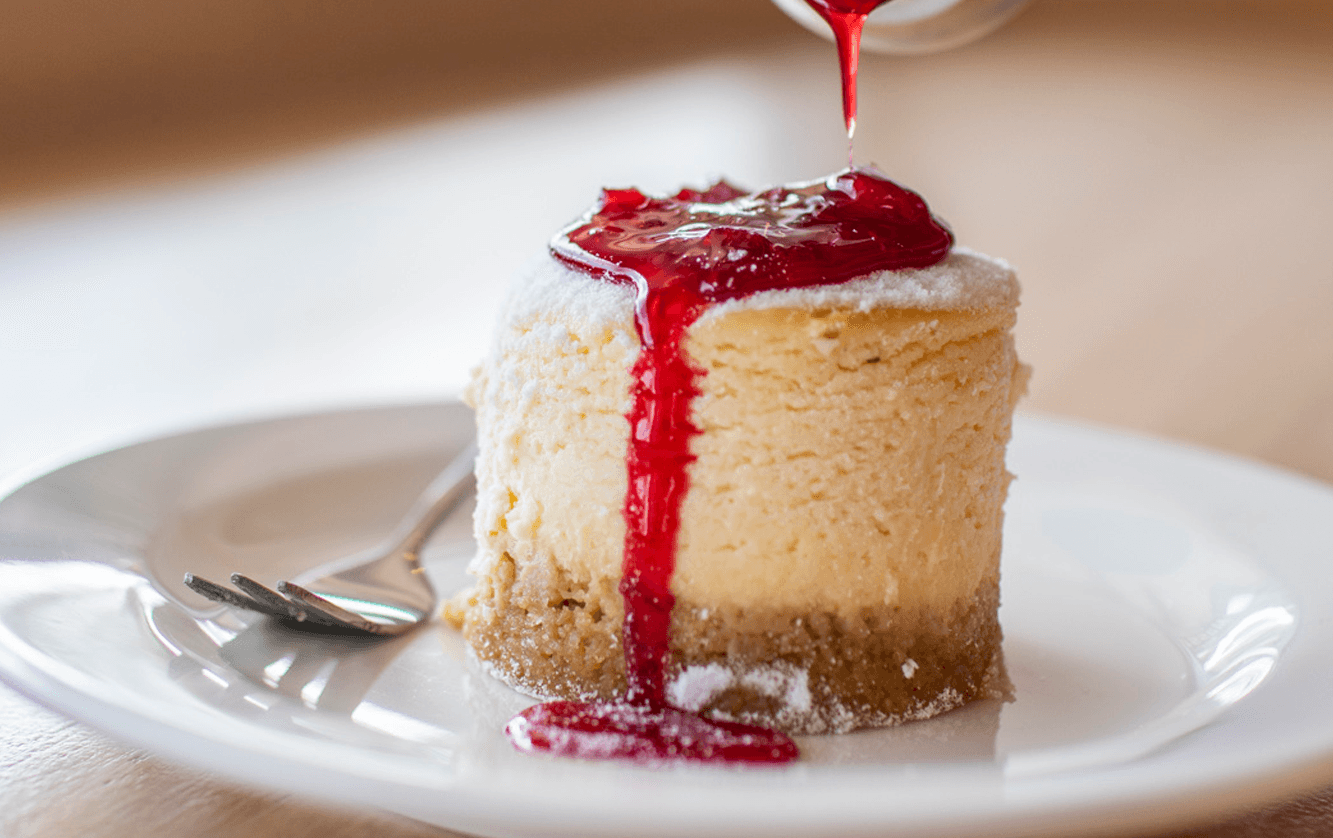 Hopetoun Tea Rooms | CBD
The elegant and historical tea rooms in the CBD has reached critical acclaim for their cheesecakes, its google reviews speak for itself with glowing reviews and phrases like 'Cheesecake heaven' thrown in. An easy inclusion for the best cheesecake in Melbourne, Hopetoun's passionfruit cheesecake is a remarkable example of how keeping it classical pays off. Each mouthful is a balanced blend of tang and sweetness as the passionfruit and cream combine, it also pairs quite well with a cuppa.
Brunetti Classico | Carlton
There's no surprise the Italian strong-hold in Carlton has a belter of a cheesecake. The speciality Pasticceria that opened back in 1985 has a range of the best cheesecakes in Melbourne including a ricotta and Nutella baked-cheesecake that is out of this world. With a shortbread biscuit base, the centre has a sweet baked ricotta cheese with a chocolate and Nutella top. Their New York baked cheesecake is also right up there and comes as a full-size cake giving you plenty to stash in the fridge for later.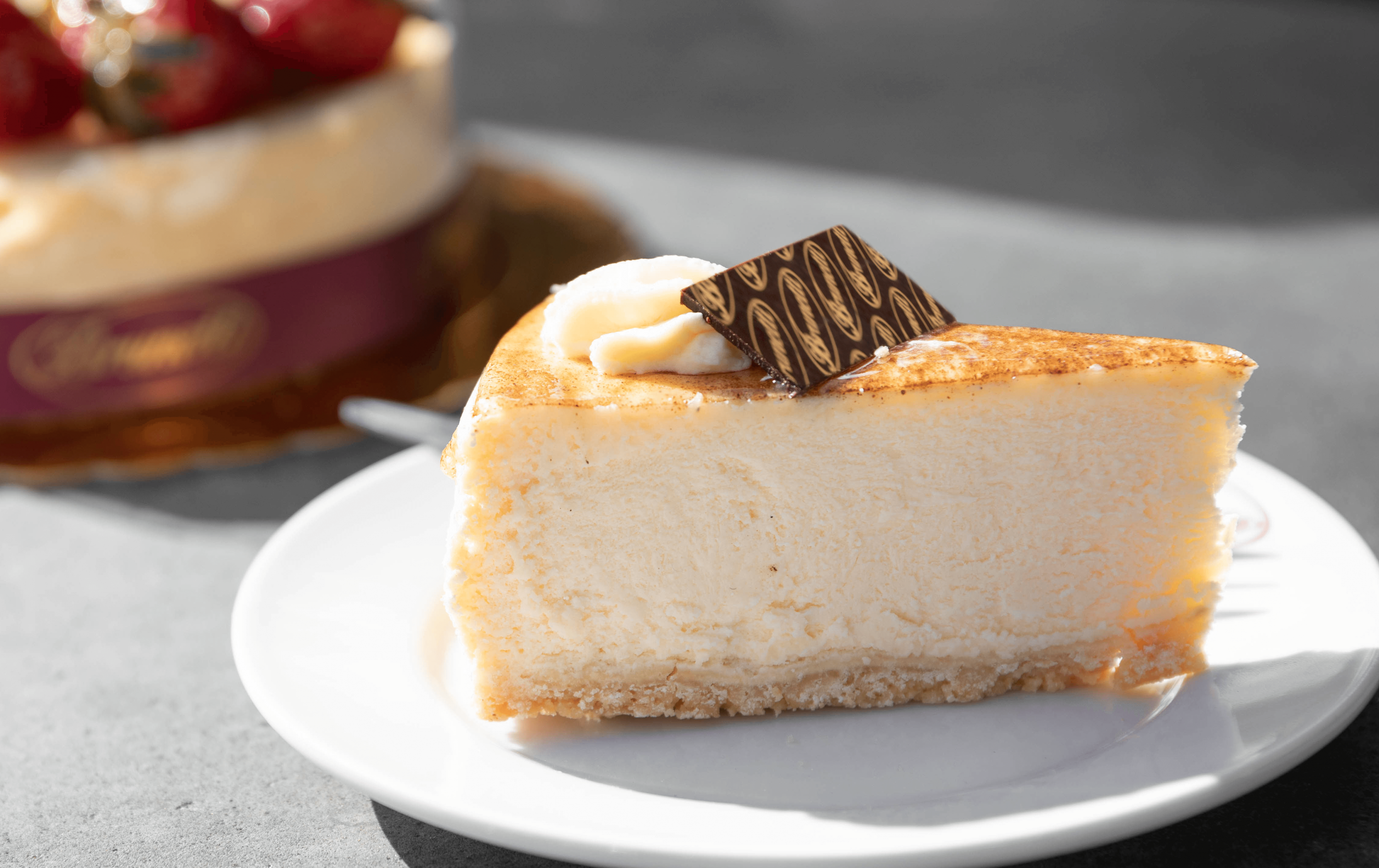 Best Baked Basque Cheesecake
This one gets its very own section because Basque cheesecake seem to be having a real moment in Melbourne. The Basque 'burnt' cheesecake has a burnt caramel exterior that reveals a crumbly and sweet baked cheesecake filling and gives a multi-textured hit of flavour with every spoonful.
Morning Market | Fitzroy, Prahran
Morning Market, the Andrew McConnell's aesthetic and elegant grocer currently has its own Basque number on offer. Available at both the Fitzroy and Prahran store their spherical mini Basque cheesecake has a perfectly golden caramelised exterior with a light baked cheesecake inside which is easily demolished before unpacking the bags. Best to pre-order these ones as they sell out bloody quick.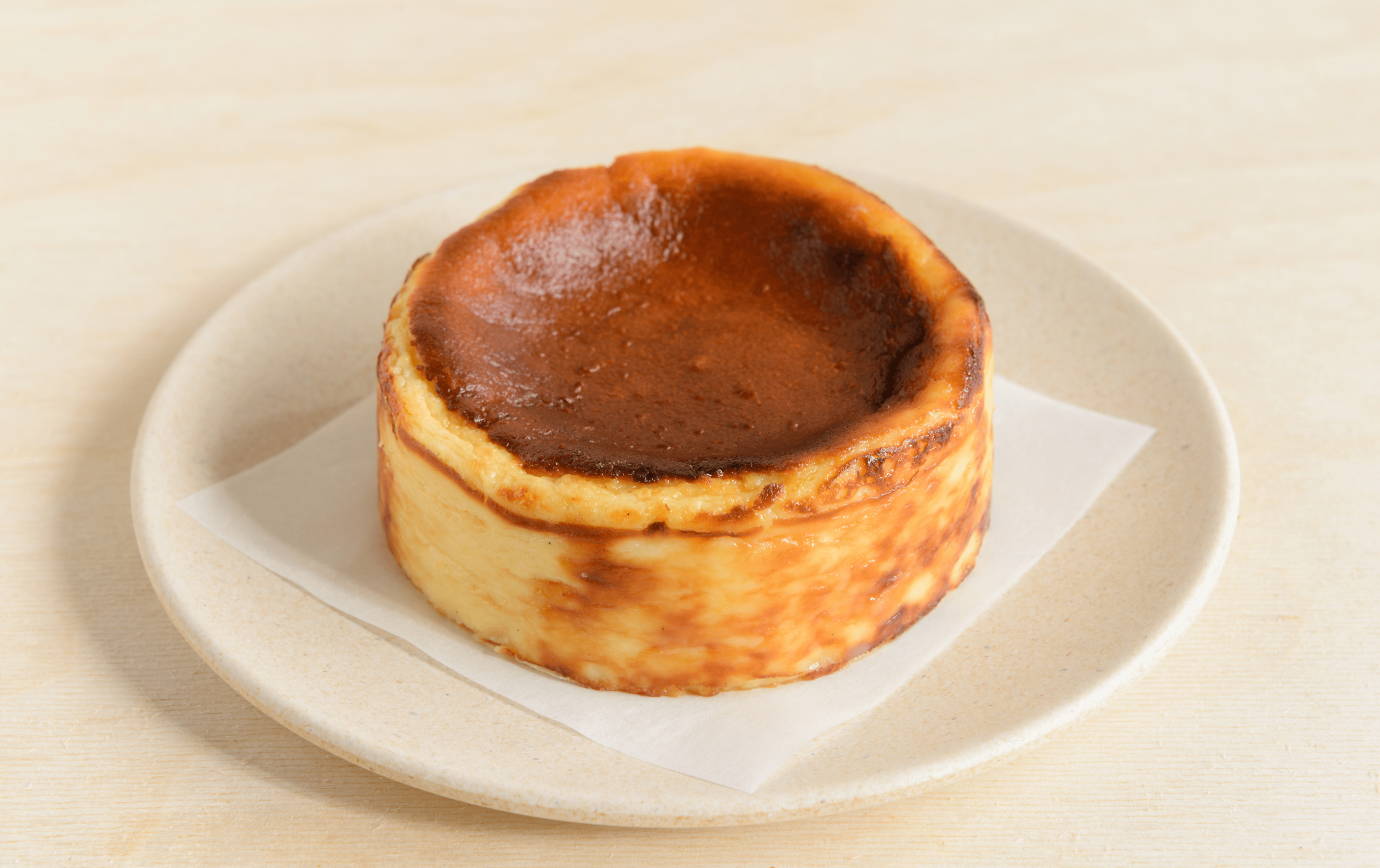 Falco Bakery | Collingwood
One of Collingwood's favourites, Falco is the pinnacle for baked goods and bread in the region. Of late they've received critical acclaim for their burnt Basque cheesecake. With a darkened crisped top that cracks with every spoonful, Falco has thrown their hat right in the ring for the best cheesecake in Melbourne.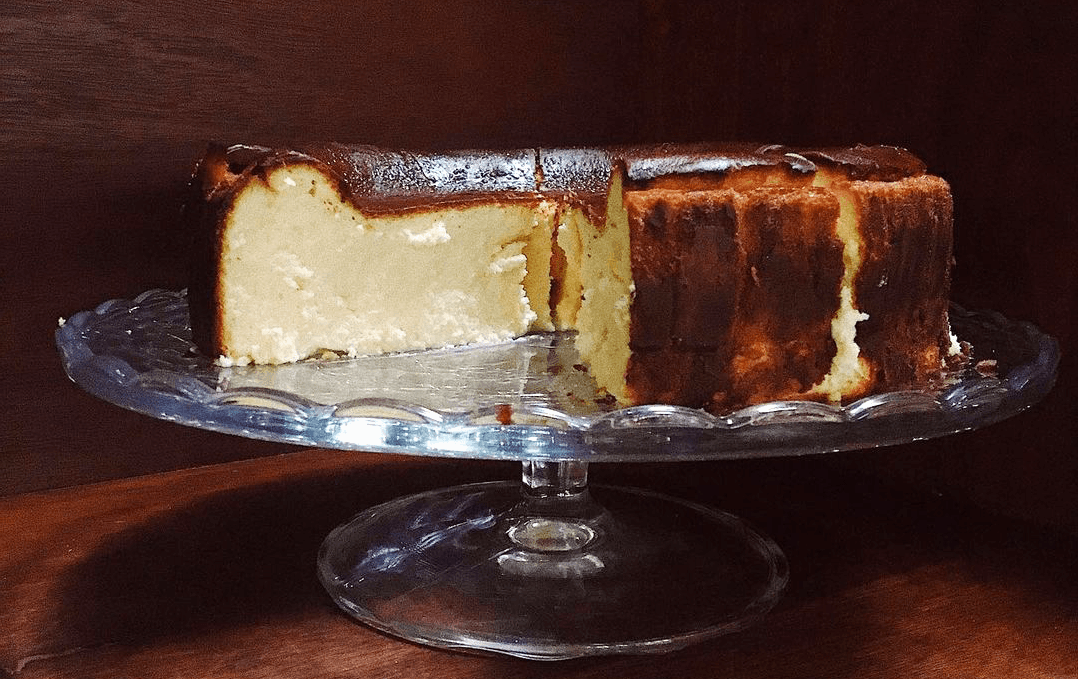 Attica | Balaclava
Where would we be without Ben Shewry? His acclaimed Attica Bake Shop's baked cheesecake is revolutionary in the dessert department, often selling out in two hours after becoming available. The Bake Shop cheesecake is an eight-slice marvel and is hefty on the cream front with mascarpone, cream cheese, and pouring cream making up the cake.
Calēre Coffee
The Gertrude Street coffee haunt is also widely popular for its burnt Basque cheesecake which they've ingeniously infused with caramelised pineapple. The sweetness and tang of the pineapple blend perfectly with the buttery cream and its crisp exterior earn its spot on the best cheesecakes in Melbourne list.
Do you know what's good with cheesecake? Coffee, check out the best here.
Image credit:
Supplied
Burch & Purchase | Ari Hatzis