With warm weathered days increasing in frequency and summer just around the corner we are looking for places to escape the urban concrete jungle and explore Victoria's scenic outdoors. But the guilt of leaving behind our dogs when planning our getaways is all too real. Regional Victoria has no shortage of stunning campsites to feel grounded in nature and the best part, a lot of them you can bring along your furry friends.
Here are the top 8 dog-friendly campsites in Victoria for 2022:
Camp Kooyoora
BRENANAH
Camp Kooyoora boasts jaw-dropping views of Mount Kooyoora and is only fifteen minutes away from Melville Caves. Here you can count on having access to barbecues, fire pits, hot showers and last but not least, a loo with a view. The Camp Kooyoora grounds have eighty acres of private bushlands for both you and your dogs to roam freely, so there is little to no chance of either of you getting cabin fever.
Blue Pools
BRIAGOLONG
Blue Pool Briagolong is a free and intimate dog-friendly Victorian campsite. It has all the basic amenities you could hope for including fire pits and picnic tables. You'll only be a short walk from the stunning Blue Pools so you can cool off with ease on those scorching summer days with a quick dip. You just have to be prepared for the inevitable wet dog smell.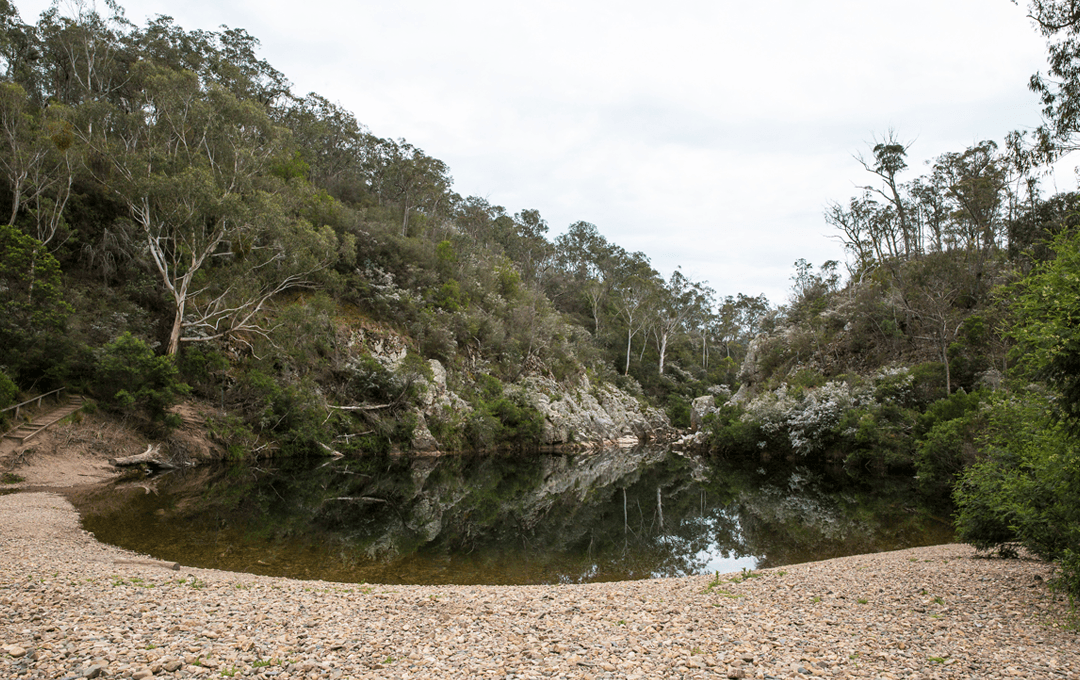 Skenes Creek Foreshore Caravan Park
SKENES CREEK
Skenes Creek Foreshore Caravan Park is located in an idyllic township only six kilometres from Apollo Bay along Australia's renowned Great Ocean Road. If you've got a caravan set up suited to the whole family including your four-legged friend, this Victorian dog-friendly campsite was created with you in mind. Or, if you don't want to tow your camp setup up the Great Ocean Road you can hire a caravan onsite.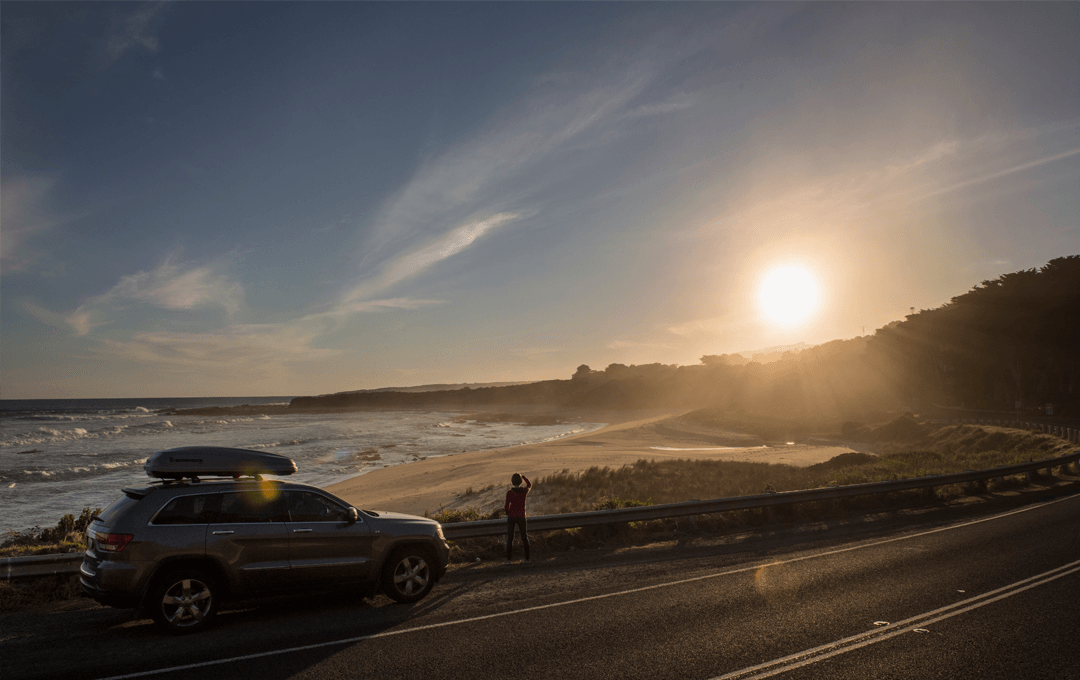 Lake Elizabeth Campgrounds
OTWAY'S
Lake Elizabeth Campgrounds is another stunning Victorian Park where you're encouraged to pitch a tent under native eucalyptus trees right beside the Barwon River. You can take your pup on a quick one-kilometre stroll to admire Lake Elizabeth. But there is no shortage of ways to explore nature here including canoeing, mountain biking and four-wheel driving, making this one of the best dog-friendly campgrounds in Victoria.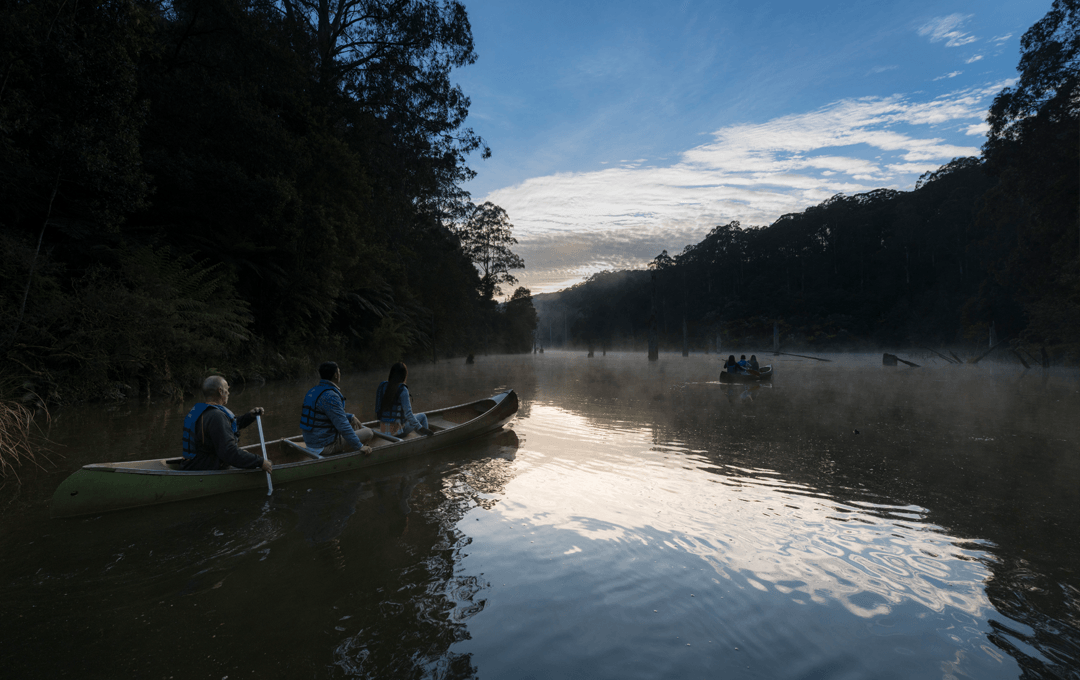 Paradise Beach Campground
PARADISE BEACH
Paradise Beach Campground is one of the best dog-friendly campsites in Victoria with its prime location. You'll be able to set up camp in a secluded area sandwiched between the ocean and Lake reeves. If you and your four-legged friend have a love of sandy walks and ocean swims, this one's for you. Making Paradise Beach Campground the ideal dog-friendly coastal stay.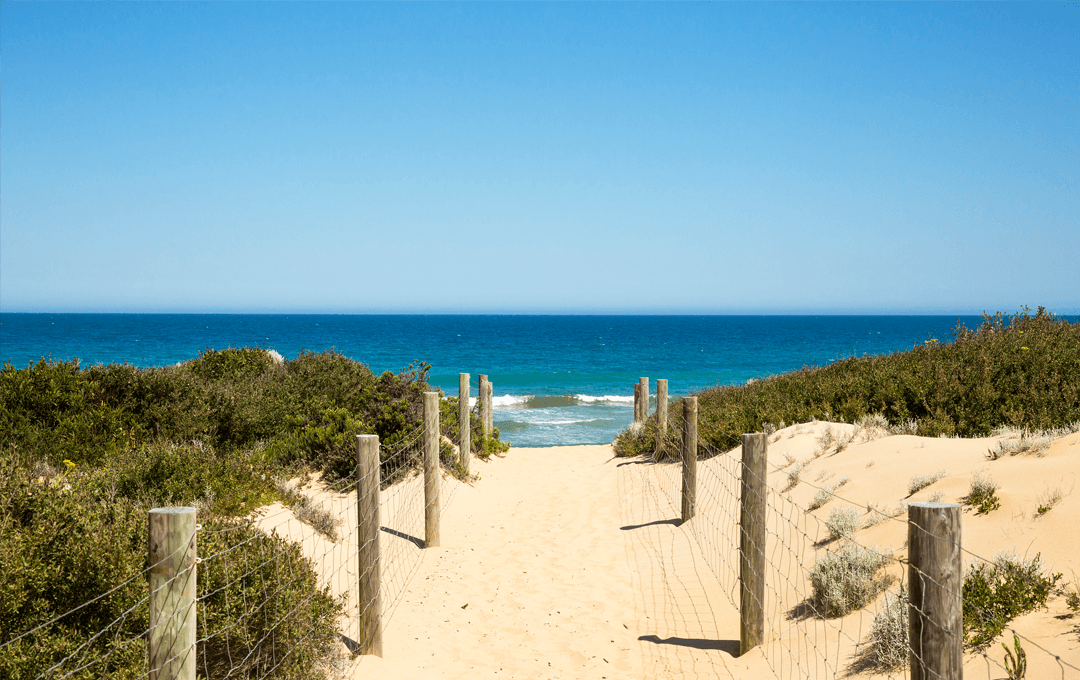 Johanna Beach Campground
GREAT OCEAN ROAD
Shoreline Drive Campground is the perfect stopover on your Great Ocean Road road trip. You'll be only an hour's drive from drawcards like Melba Gully, the Twelve Apostles, Cape Otway Lightstation and Triplet Falls. This dog-friendly seaside campsite means both you and your furry friend can soak up the salty ocean vistas when you're not hopping between the aforementioned tourist attractions.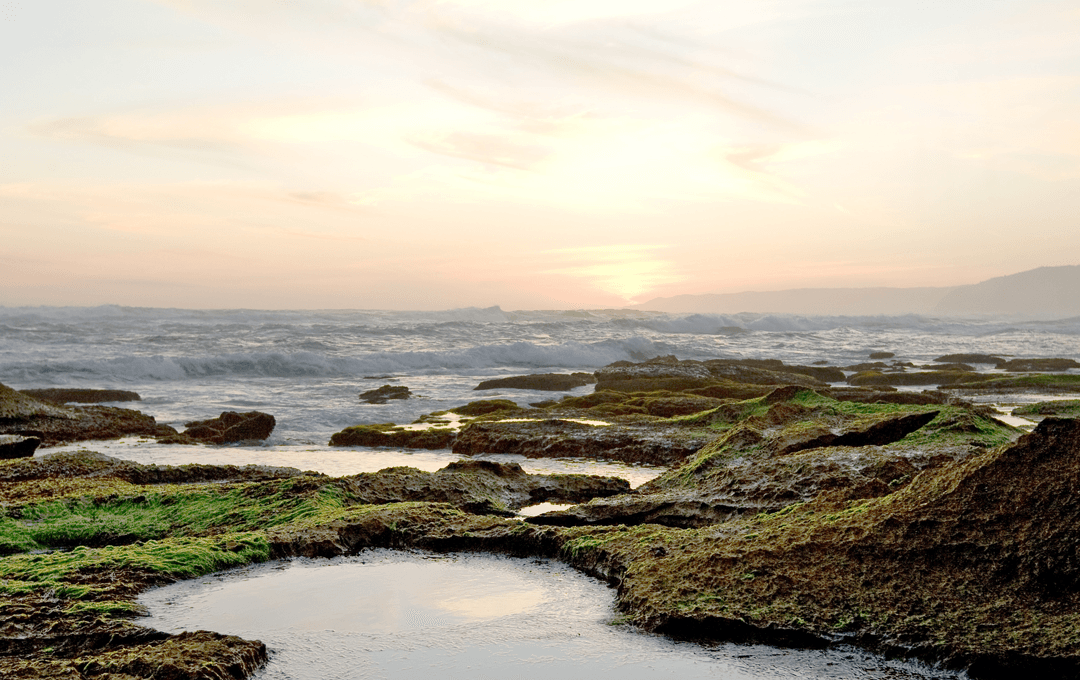 Sheepyard Flat
HOWQUA HILLS
Sheepyard Flat camping grounds allow you to experience one of Victoria's great parks up close and personal. You won't have to leave your dog behind for this regional destination either. Here the whole family including your pup can enjoy the serene landscape of Howqua Hills and pitch a tent right on the banks of Howqua River. Local legend has it that shepherds yarded their sheep on this very flat to keep dingoes at bay.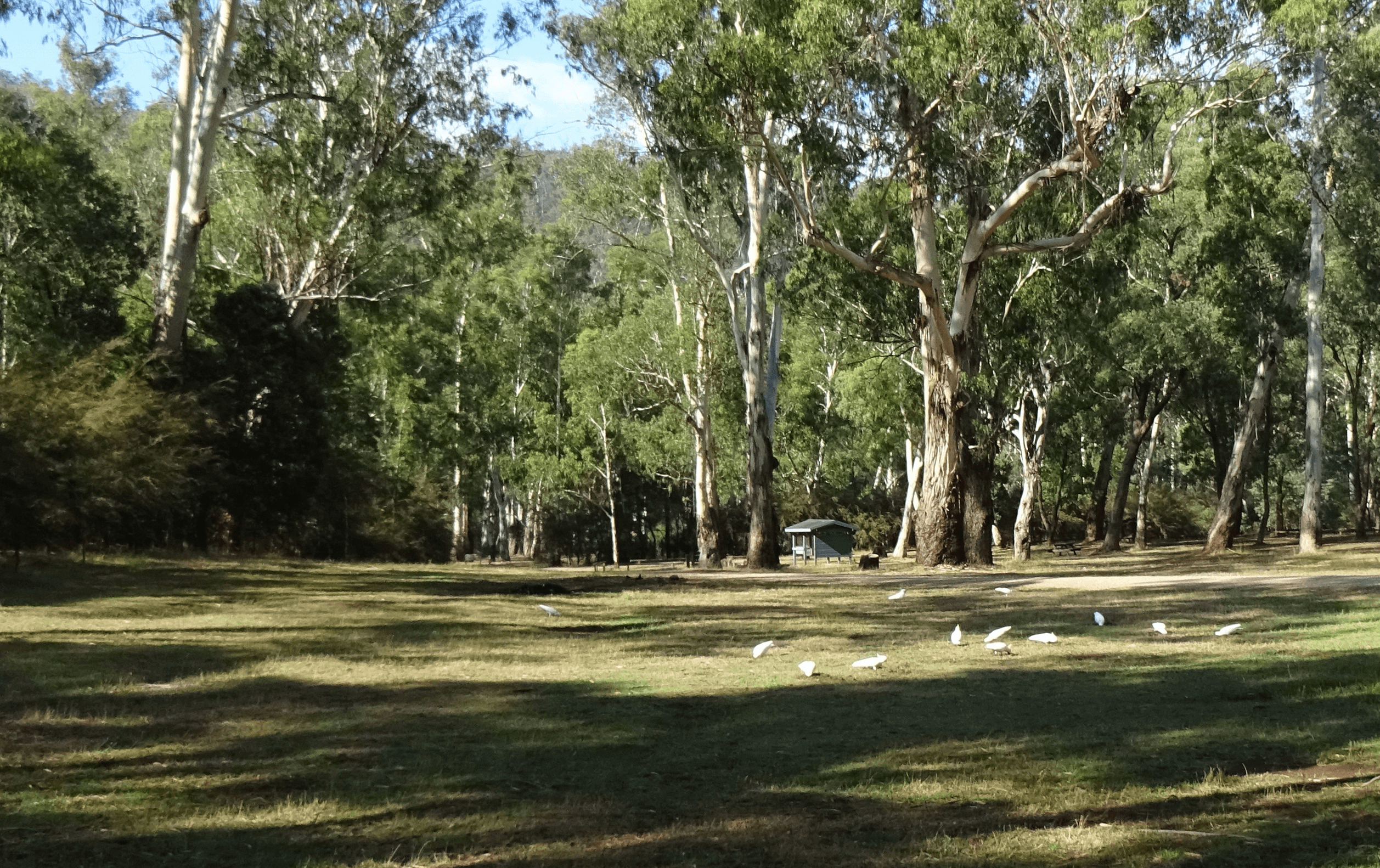 Seaspray Caravan Park
GIPPSLAND
Seaspray Caravan Park is one of Victoria's best pet-friendly caravan parks, you just need to RSVP your pet when you make your booking. You'll be only a stone's throw away from Victoria's infamous Ninety-Mile Beach so there will be an almost endless stretch of golden sand to walk along. With its prime oceanside location, this is the best dog-friendly campsite in Victoria if you have a love of surfing, boating, swimming and fishing.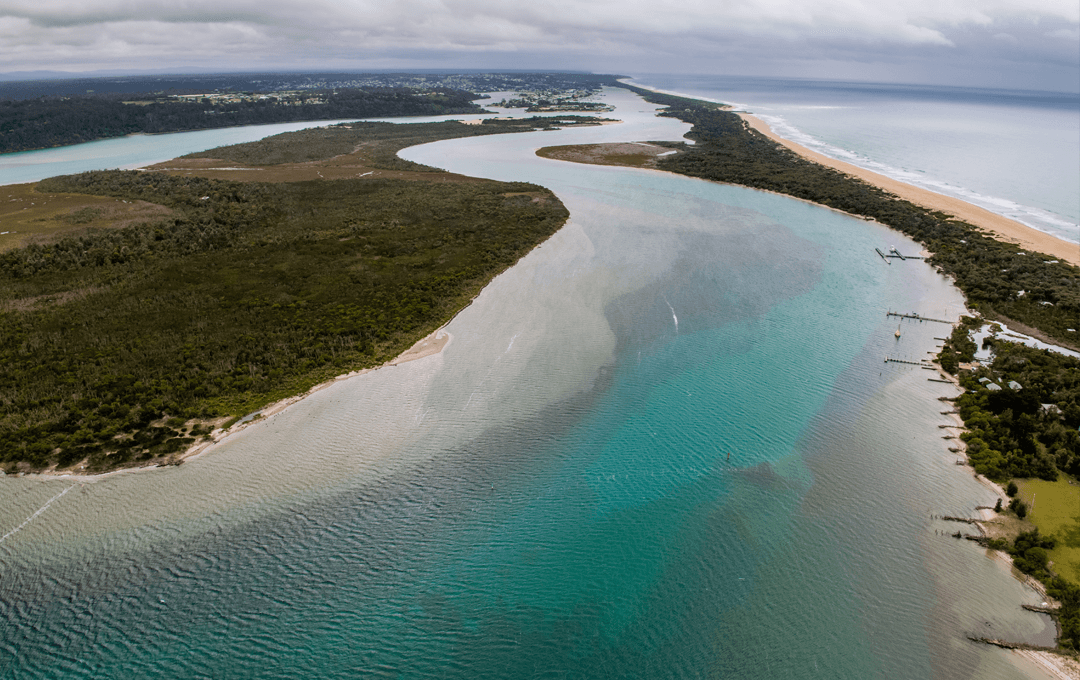 Don't love roughing it? Check out the best pet-friendly hotels and stays around Victoria here.
Image credit: VisitVictoria (supplied)