If you're looking for a night out in Melbourne unlike any other, omakase is for you. It's a long-held Japanese tradition where guests can enjoy an exclusive dining experience led by the chef, the produce and the seasons. In fact, the term omakase literally translates to, "I leave it up to you"...perfect for those of us who never know what to choose.
For those of you who are particularly indecisive, we've narrowed it down to eight of the best Japanese restaurants for omakase in 2022.
Minamishima
Richmond
Driven by the Shokunin philosophy "the constant pursuit of perfection", Minamishima's Chef, Koichi Minamishima, serves up the very best of nigiri and Japanese cuisine. The food is meticulously presented and is a celebration of the sushi that Melburnians know and love. This isn't your grab-and-go tuna and avo roll kind of vibe, it's world-class, luxury omakase sushi served piece by piece.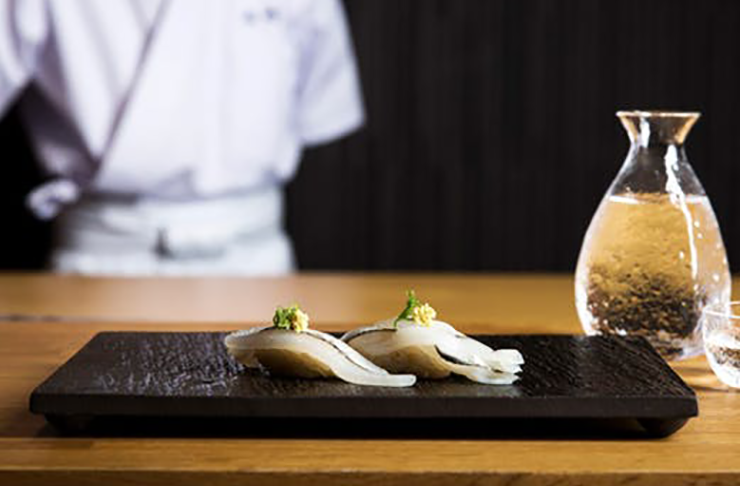 Shira Nui
Glen Waverley
If you head out to Melbourne South East you'll find an unassuming restaurant called Shira Nui. Step inside the packed venue and you'll come across owner and chef, Hiro Nishikura—most likely wielding a blowtorch as part of his omakase experience. Nishikura undertook a 13-year apprenticeship in Japan before opening his venue in Glen Waverley. Clearly practice does make perfect, because it's now one of the area's most popular spots
Warabi
CBD
If you're someone who has a couple of sakes and starts feeling social, then Warabi is for you. Located inside the W Hotel, Warabi is a 29 seat omakase restaurant that encourages guests to mingle with each other and the chefs. The idea behind the restaurant was conceived in collaboration with Wa Creations, a Tokyo based company famous for its Michelin starred restaurants. The omakase is accompanied by a selection of sakes, to give you the full Japanese experience.
Kisumé
CBD
Chris Lucas has become synonymous with good food in Melbourne, and his Japanese restaurant Kisume is no different. The restaurant name means "a pure obsession with beauty", and guests will be treated to a fusion of design, art and dining. Kisume's omakase experience is limited to 12 seats and features the very best of the state's local produce.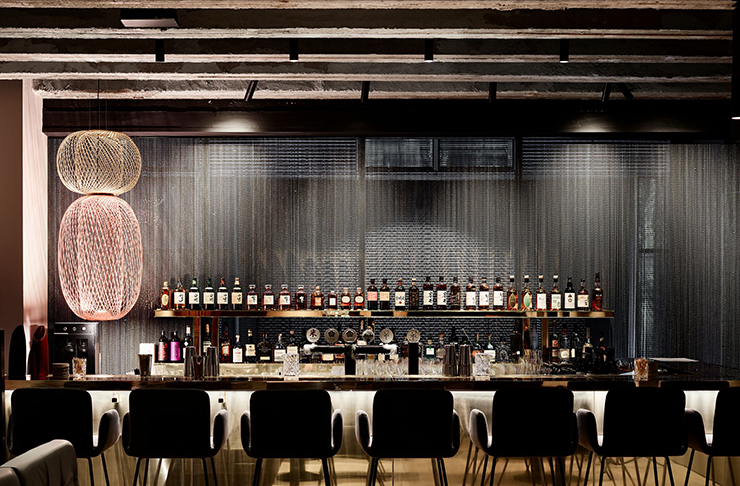 Kenzan
CBD
Don't be fooled by its food court location, Kenzan has been serving some of Melbourne's best Japanese for over three decades. The restaurant opened in Collins Place in 1981, back when there were only a couple of Japanese Restaurants in Melbourne. The chefs are recruited straight from Japan, and if their many Chefs Hats are anything to go by, this may be why it has one of the best omakase in Melbourne.
Tempura Hajime
South Melbourne
Tempura Hajime is an award-winning 12 seat restaurant, specialising in the art of tempura. The owner, chef Shigeo, has been working since 1994 in Osaka Japan. He also worked at Kenzan in Melbourne's CBD before opening Tempura Hajime. The venue offers an omakase tempura experience and an omakase tempura and sushi option—both are meticulously constructed and will leave you mesmerised at how fast the chefs can work.
Komeyui
Port Melbourne, South Melbourne
Komeyui is an authentic Japanese restaurant serving some of the highest quality omakase in town. The executive chef and owner, Mr Motomu Kumano, grew up in a small Japanese fishing town called Shiraoi and started cooking at the age of 16. His restaurant in Port Melbourne was such a hit that the chef opened a new venue in South Melbourne in 2020.
Nobu
Southbank
Perhaps you know Nobu because of Kim Kardashian's frequent visits, or because Robert De Niro is one of the business partners, or perhaps you've been lucky enough to try the food yourself. Either way, Nobu is offering some of the best omakase in Melbourne for 2022. Diners can choose between six or seven courses, and enjoy the luxury experience while looking out over the Yarra River.
Check out more top spots for Japanese in Melbourne here.
Image credit: Kisumé, Minamishima