Good Food Month is back once again, the month-long celebration of Melbourne's culinary community is on its way for this June. With an absolutely stacked lineup of events from some of the biggest names in the business, there's plenty to stick a fork into. After the difficulty and hardship that Melbourne's hospitality industry has been through, it's more important than ever to get out there and eat and experience what our city has on the menu.

There's a dizzying amount of good food and good times to be had here so we've narrowed down the very best ones that should be at the top of your list.
Neil Perry At Flowerdrum
Now, this is almost too quintessentially Melbourne the event may indeed explode into a burst of culinary-filled flames. The extensively hatted and award-winning chef Neil Perry will be plating up an exclusive menu at the Chinese based institution Flower Drum. An exploration through some of Flower Drum's most iconic dishes as well as some secret ones that only Neil has been privy to will be planted down throughout the multiple course menu, you'll also hear some tales of the iconic venue and the chef himself as Neil and the team sit down for a Q&A.
THE DETAILS
How much: $220 per person
When: 6pm, 6:30pm, & 7pm, Tuesday 1 June
Where: Flower Drum, 17 Market Lane, Melbourne
To find out more information, click here.
Young Chefs Lunch At Lona Misa
Experience the up and comers of Melbourne's dining scene with this vegetable-filled feast at the recently opened plant haven Lona Misa. Under the guidance of culinary rockstar Shannon Martinez (Smith & Daughters, Lona Misa) and Ian Curley (The French Saloon, Kirk's Wine Bar) these young rising stars are curating a menu that purely focuses on the creative possibilities of an all vegetable-based dining experience. Be on the front foot and get a glimpse of these up and comers before they've made it big time.
THE DETAILS
How much: $150 per person
When: 12:30pm, Sunday 20 June
Where: Lona Misa, 234 Toorak Road, South Yarra
To find out more information, click here.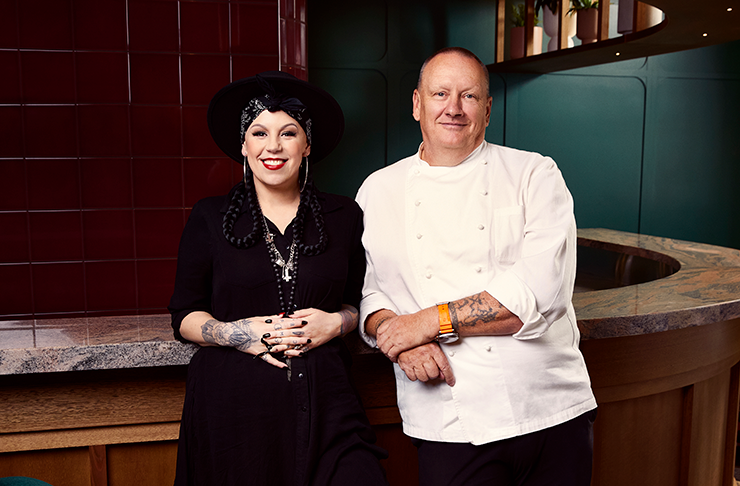 Esmay Takes Over Bar Liberty
The swanky bar-diner on Johnston Street that has been making waves since it opened is getting taken over for Good Food Month by Alana Sapwell's travelling Esmay restaurant. The pop-up restaurant that's currently touring the nation will be landing in Fitzroy, their signature use of seasonal produce and inventive Australian cuisine will pair excellently with Bar Liberty's award-winning wine list to deliver one hell of a dining experience.
THE DETAILS
How much: $140 per person
When: 5:30pm & 8:30pm, Tuesday 15 June
Where: Bar Liberty, 234 Johnston Street, Fitzroy
To find out more information, click here.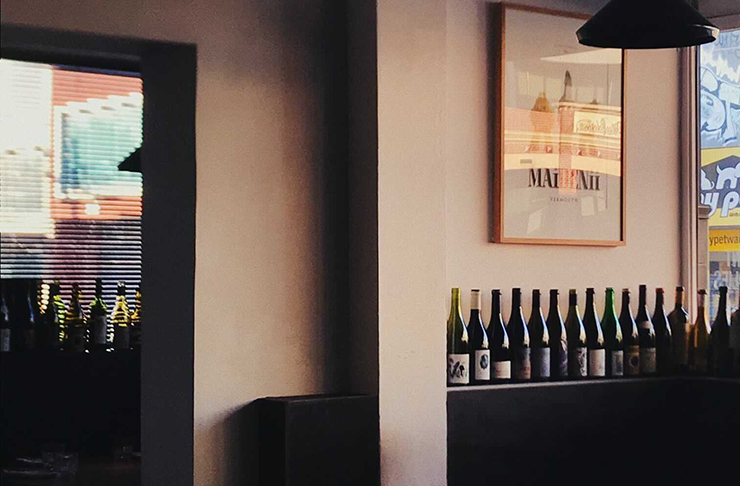 Making Waves At Ten Minutes By Tractor
The hatted cellar door restaurant on the Mornington Peninsula, Ten Minutes By Tractor is throwing their own little soiree for Good Food Month. This coastal wine outpost has announced a six-course tasting menu with matching wines from some of the best Victorian makers. The menu has a focus on produce sourced and made on the Peninsula providing you with a very local experience.
THE DETAILS
How much: $190 per person ($300 with paired wines)
When: 11:45pm until 4pm, 6:30pm until 10pm, Friday 25 June
Where: Ten Minutes By Tractor, 1333 Mornington-Flinders Road, Main Ridge
To find out more information, click here.
Gippsland Truffle Degustation at Farmer's Daughters
As the weather becomes colder and wetter some of Victoria's most prized truffles start to sprout. Farmer's Daughters are celebrating the season with a dedicated dining experience to the truffle. Sticking to their Gippsland grown and made focus the five-course lunch explores Gippsland-sourced truffles, with seasonal produce all cooked over a campfire kitchen of wood and charcoal and some of the finest wine to come out of the region.
THE DETAILS
How much: $250 per person
When: 12:30pm until 3:30pm, Saturday 19 June
Where: Farmer's Daughters, 95 Exhibition Street, 80 Collins Precinct, Melbourne
To find out more information, click here.
Women In Wine at Chancery Lane
The relative newcomer to Melbourne's fine dining community, Chancery Lane is celebrating Good Food Month with a night focused on some of the best female winemakers in Australia.
As Chancery's very own head Sommelier, Hannah Day, is joined by local winemakers and wine writers for a three-course dinner where you'll learn more about local wine varieties straight from the source with these women in wine icons.
THE DETAILS
How much: $175 per person
When: 6pm until 10pm, Thursday 17 June
Where: Chancery Lane, 430 Little Collins Street, Melbourne
To find out more information, click here.
Cho Cho San Travels To Cumulus Inc
The Flinders lane favourite will play host to one of Sydney's most prized culinary destinations for this year's Good Food Month. Cho Cho San the Sydney based Izakaya diner with white walls and one long table is bringing their flavours and finesse to Andrew McConnell's upstairs dining room of Cumulus Inc. for a multi-course Japanese fused menu. Icon x Icon = good time.
THE DETAILS
How much: $90 per person
When: 6pm until late
Where: Cumulus Inc. F1/45 Flinders Lane, Melbourne
To find out more information, click here.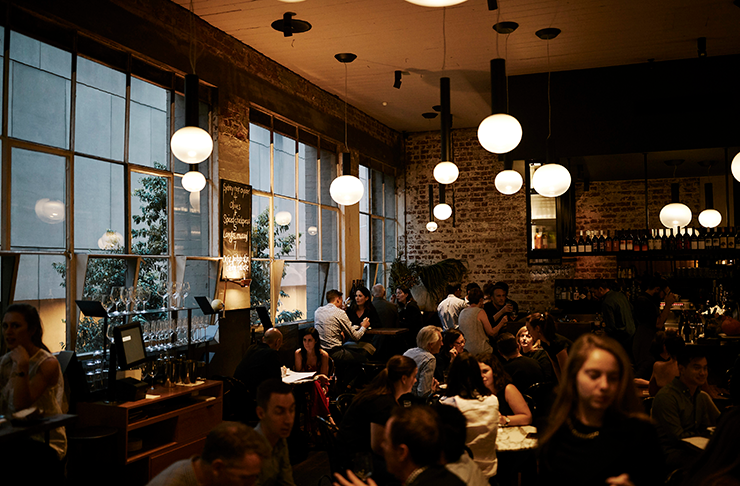 The Good Weekend Quiz Night At Chapter House
If you frequently throw the quiz around over a coffee or consider yourself quite the Melbourne foodie then this is one to pencil in. The Good Weekend quiz masters are teaming up with the Good Food writers to bring a brain tingling night of trivia questions based on Australia's dining legacy. With Cumulus Inc. providing a multiple course menu, with wines and beers and prizes on offer for winners this is bound to be one hell of a trivia night.
THE DETAILS
How much: $140 per person
When: 6:30pm until late, Sunday 27 June
Where: Chapter House, Level 2, 195 Flinders Lane, Melbourne
To find out more information, click here.

Feeling hungry in the city? Check out the best CBD restaurants here
Image credit: supplied