Daylesford, its popularity just seems to compound year on year. The regional hub just over an hour and a half's drive from Melbourne has long stood as a rejuvenating escape for burnout city-dwellers and romantics looking to revel in the plethora of cultural, culinary and natural treasures the region is famous for.
Whether it's for a day trip, a long weekend or more, here's the quintessential guide to Daylesford in 2023:
The Best Coffee And Breakfast In Daylesford


RedBeard Historic Bakery
Red Beard is one of the oldest-running bakeries in Victoria and although technically it's in Trentham it has well and truly earnt its spot in the Daylesford visit list. The sourdoughs are famous throughout the land (they use a special wild yeast culture), but there's also a huge range of home-baked biscuits, cakes, slices, jams and chutneys, baking books, tea and coffee etc. The guys even run bread-baking workshops (these things book out big time, so get in quick).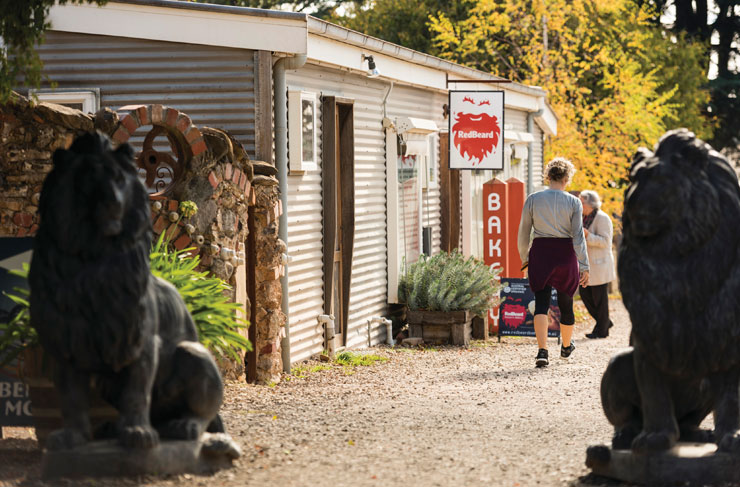 Pancho
Picture perfect, this place is quintessentially country while providing all the comforts of city life. Pancho Cafe is just on the fringes of Daylesford's main shopping strip, it's so humble and unassuming, you could walk right by. On the menu at the moment you'll find sardine toast with soft poached eggs, braised fennel and almond aioli to a hot roast beef roll with sliced cheddar pickles and mustard aioli. They're also licensed and offer a local list of wines and beers, as well as some tasty cocktails, and coffee by Wide Open Road coffee roasters in Brunswick.
Cliffy's Emporium
With a tenure that's pushing 60-plus years, Cliffy's Emporium's legacy is practically oozing out of every corner of the joint. Like a nostalgic hug of yesteryear, the quaint wooden and tin-roofed cafe and providore is one of Daylesford's top spots. Inside you'll find the shelves lined with a raft of local produce and goods from jams, pickles, cheeses and more. The brunch is a must-do when visiting Daylesford, load up on their signature Cliffy's Benedict with Istra ham and pickled beans or the Turkish eggs with smoked chilli butter, cardamom yoghurt and fried halloumi—pair it alongside a coffee and you're absolutely on.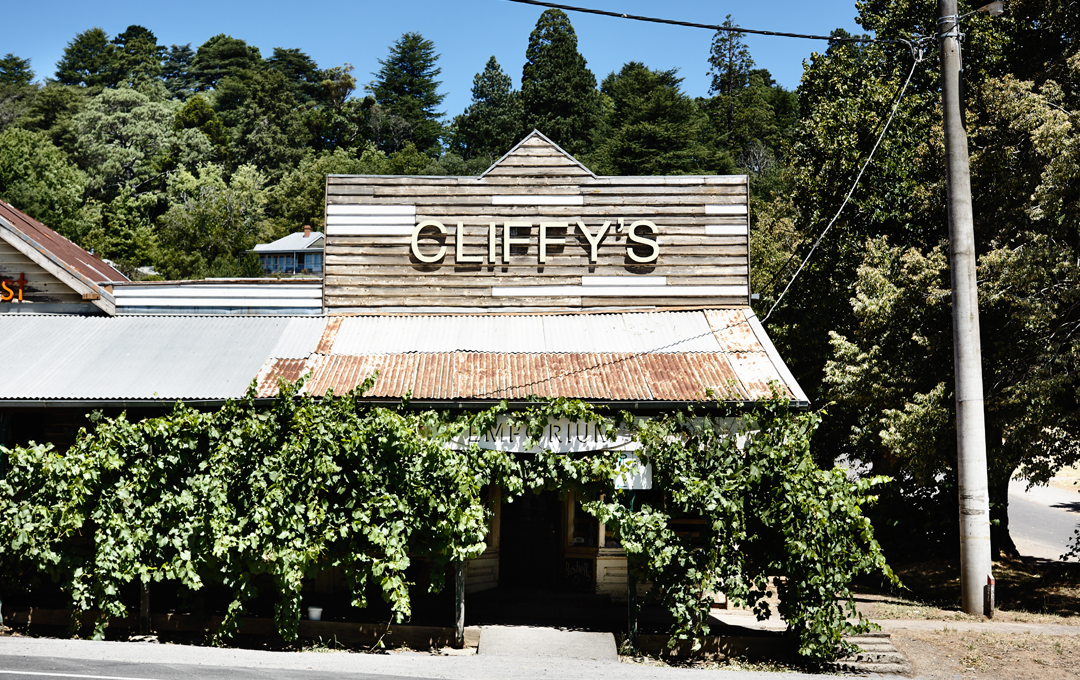 Wombat Hill House
The very definition of quaint, Wombat Hill House is tucked away in the botanic gardens surrounded by the lush greenery of the region. The cafe relies heavily on the adjacent kitchen garden, developing the menu around the in-season produce, on any given visit you're likely to find baked goods courtesy of Dairy Flat Farm Daylesford as well as hearty brunch options with poached eggs, sauteed greens, halloumi and perfectly textured toasted sourdough from the next door Bake House.
The Best Restaurants And Bars In Daylesford
Sault
With a kitchen garden that spans over an entire acre, Sault is centred around highlighting the soil-rich produce of Daylesford, all housed in a quaint two-storey farmhouse. The menu, crafted by head chef Liam Scott and his kitchen team, takes a seasonal approach, maximizing the region's bounty in either a three or four-course meal. The dishes which sit within a contemporary or modern Australian lense also borrow from European and even Asian flavours—from pickled mushroom with an xo sauce and cheese fondue to eye fillet steak served medium rare with black garlic and turnips.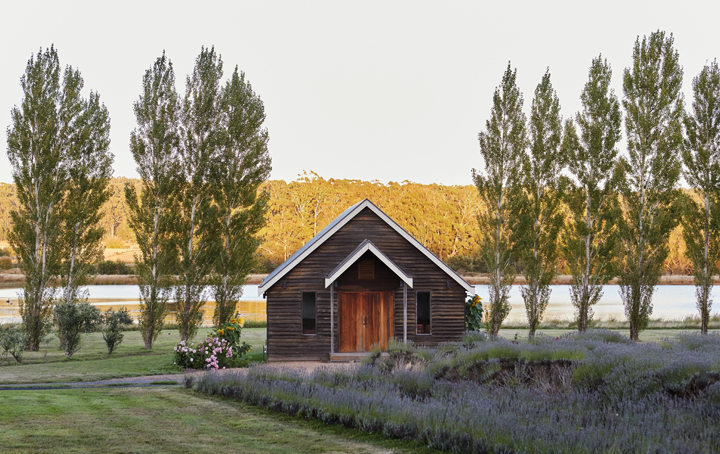 Bar Merenda
Absolutely brimming with charm, Bar Merenda is a cosy wine bar in Daylesford's town centre. Taking cues from rustic Euro wine bars of old, Merenda has a slow-pace philosophy, enjoy an afternoon glass of red alongside a slew of bar snacks and plates which are chalked up on a blackboard. The menu changes regularly and evolves alongside the seasons and kitchen garden. The selection of wine is considered and features a range of Italian, French as well as local vineyards, from a bottle of Lamoresca Rosata, a fragrant red blend from Sicily to a Tranquil Rosé from Western Victorian makers, Latta.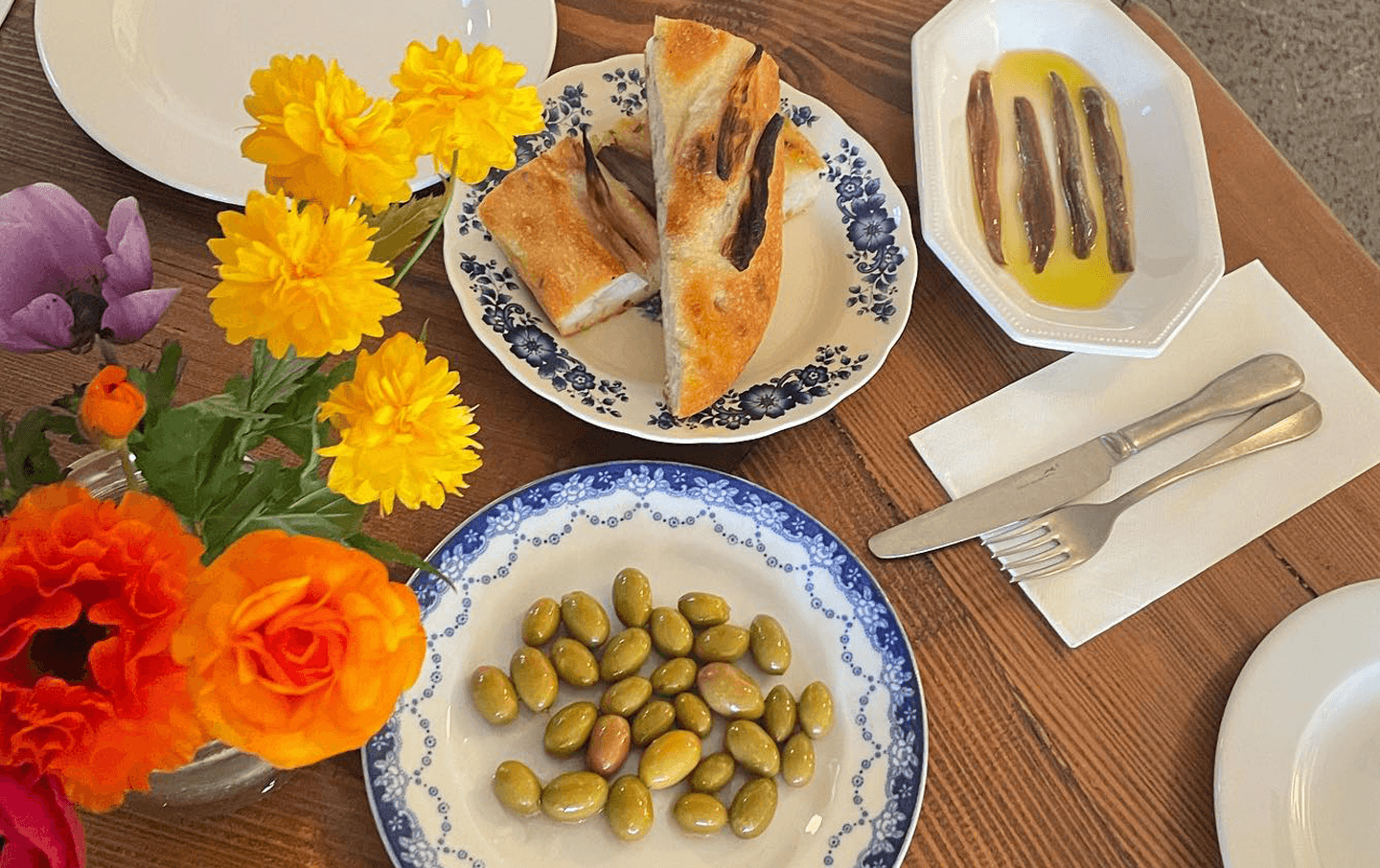 Daylesford Brewing Co
The taphouse at Daylesford Brewing Co is a local favourite, the long-awaited venue opened up right on the main drag of Daylesford, providing eager ale enthusiasts with a chance to sample the goods right off the line. The airy light-filled space still has plenty of the country charm with spacious indoor and outdoor seating, beer-wise there's a lot on offer with tasting paddles, tins from the fridge, their wildly popular pale ale and larger on the taps, as well as rotating specials like the plum sour making an appearance, you can also pick up a sixer from the retail selection to stash at home. Food-wise there are in-house favourites to go alongside the brews, from BBQ-style pork ribs and sliders to cheeseboards, freshly shucked oysters and more.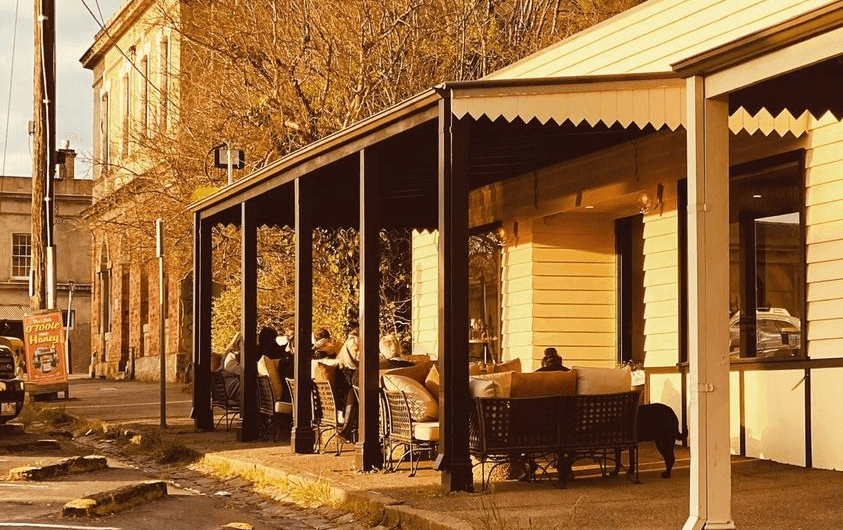 Beppe
Led by the same team behind Cliffy's Emporium, the equally soulful Beppe on Raglan Street channels Italian trattoria-style dining to perfection. With a similar neighbourhood-friendly demeanour, the space has a slightly more sultry feel from the dimly lit pendant lights that hang from above and marble table tops. The menu here draws from traditional Italian flavours and imbues them with the seasonal produce of the area, from the Caprese with the twist of grilled nectarine or the stuffed local zucchini with ricotta, capers and sun-dried tomatoes, there are also as stacked selection of pasta and pizza options.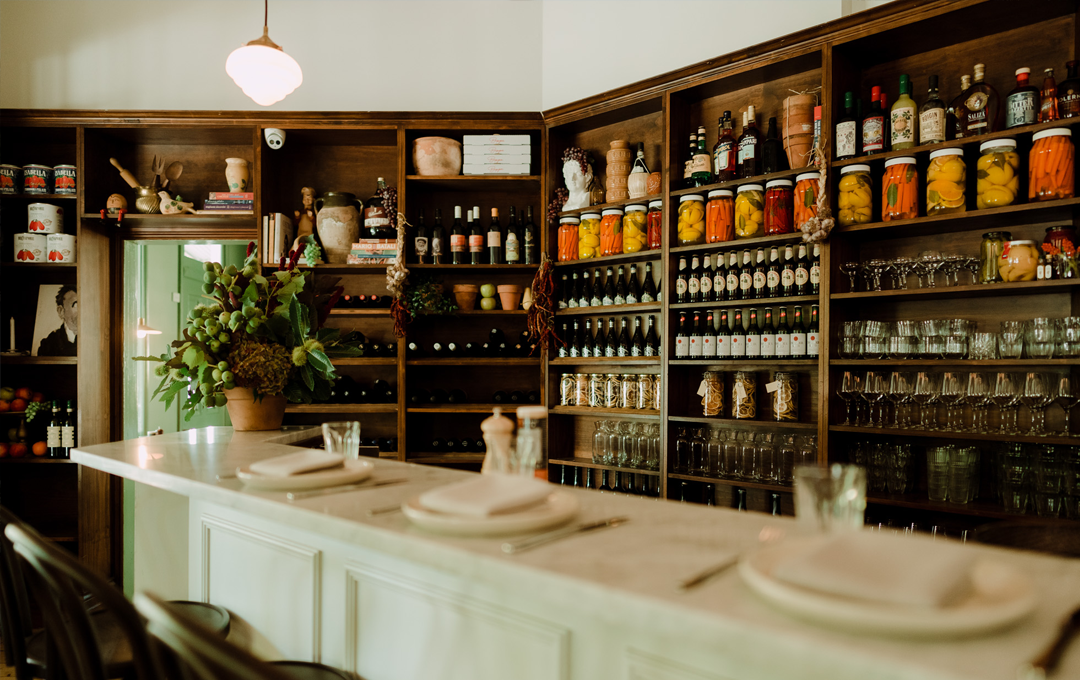 Lake House
Perhaps the preeminent dining institution of Daylesford, you could argue that the Lake House sparked the culinary revolution that the region is now experiencing. Perched on a stunning estate that acts as a microcosm of Daylesford's natural native beauty, the diner draws heavily on its sprawling kitchen garden and in-house dairy and baker, Dairy Flat Farm. Steeped in sustainable practices well before it was in vogue, there's an in-season approach to the menu; a four-course tour de force that showcases the produce in all its glory.
Bistro Terroir
With a moniker that pays homage to the very soil and community in which it resides, Bistro Terroir is a sojourn for French-based dining in Daylesford.
Helmed by chef and owner Matthew Carnell (Estelle, Sur Mesure), the kitchen team has developed a tidy collection of French staples from a Nicoise starter with seared tuna to steak frites with cafe de Paris butter to duck confit. Of course, there's a creme brulee on the cards to finish as well as a wine list that spans the many famous regions of France with drops from Burgundy to Beaujolais.
Farmers Arms Hotel
What kind of guide to Daylesford would this be without a bloody good pub. In addition to looking absolutely magnificent even after its 165-year-long tenure, the Farmers Arms Hotel is also home to a soulful mix of pub classics and dialled-up fine dining options. There's a pie of the day and fish and chips but there's also a local eye fillet mignon which is seared to perfection alongside Istra pancetta and garlic spinach and a red wine jus. There are local beers on tap and a selection of spirits from Australian and international distillers.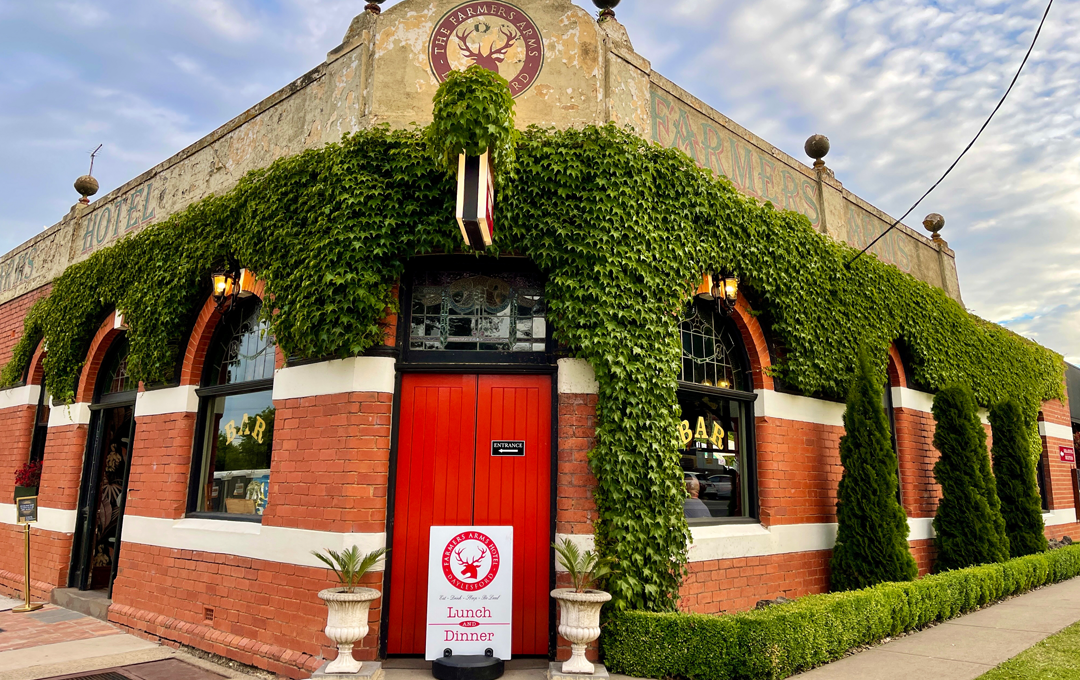 Passing Clouds Winery
Passing Clouds Winery has a hell of an origin story, starting when owners Graeme and Sue traded their city jobs in for the dry plains of Bendigo to try their hand at winemaking. Now their son Cameron is at the helm, expanding to the greener pastures of Macedon Ranges to add pinot noir and chardonnay to their traditional Bendigo reds. Here you'll find their cellar door, a welcoming, laid-back space just a five-minute drive from Daylesford. Cameron McKenzie's menu reflects the eating rituals of the family working in the vineyards, with meats and fish cooked slowly over the charcoal pit, and seasonal produce sourced from their veggie patch.
Winespeake
Smack bang right in the middle of town, Winespeake is a mandatory visit while you're in Daylesford. Stocking a plethora of local drops including several organic and natural options the entire space is lined with bottle-filled shelves all ripe for the picking. The light-filled cellar and deli is the perfect spot to knock back a few alongside some charcuterie be it some cold cuts or a bountiful grazing board of cheeses, honeycomb and crackers from the surrounding region.
The Best Things To Do In Daylesford


Hepburn Springs Bathhouse and Spa
It's called Spa Country for a reason. Hepburn Springs and Daylesford are like one big day spa, just search 'spas' on google and a flurry of them will pop up in the area. Hepburn Springs Bathhouse and Spa is one of the boujeest offerings in the region. They offer both private and communal bathing in their mineral pools, and the spa list is extensive. They're not cheap though, so save this one for a special occasion.
Trentham Falls
Plunging over 32 metres, Trentham Falls is one of the longest single-drop waterfalls in Victoria, and one of the most beautiful. Pack a picnic and get in amongst nature, the reserve is filled with bushland, mossy banks and native manna gums. The best views are from the designated viewing area, don't go off the path because those rocks get slippery and they're not always stable. Top tip: brave the cold and visit during winter when the flow is strongest.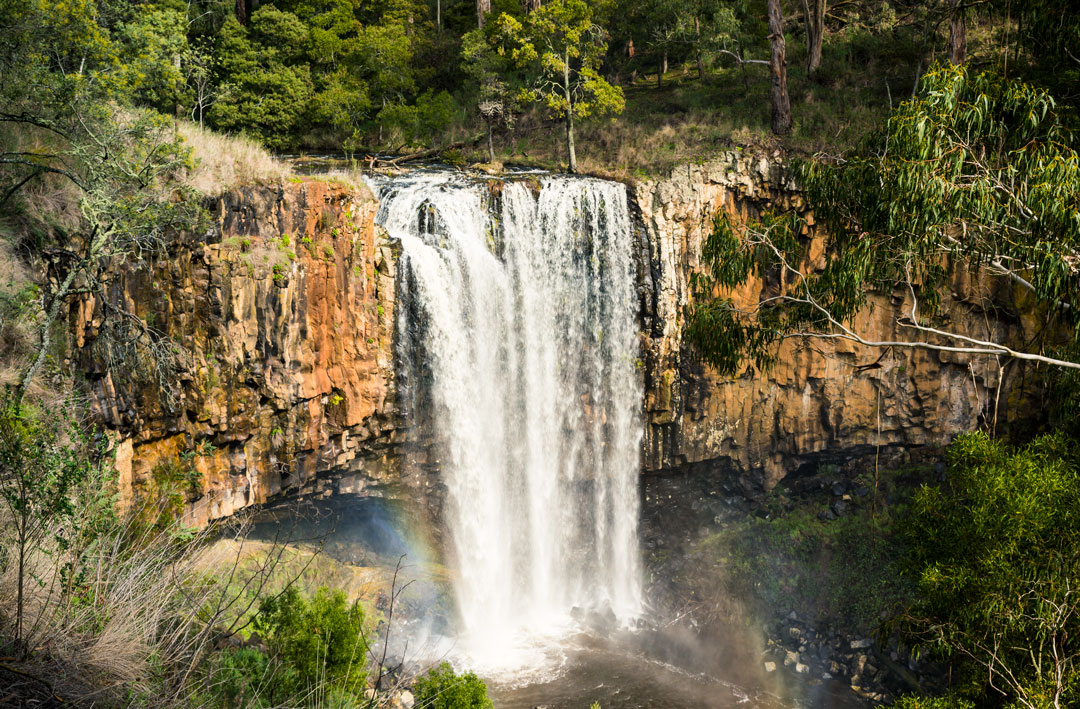 Chill Out Festival
This humble little town is home to the Chillout Festival, AKA, Australia's number one Queer Country Pride Festival (fun fact—Daylesford is also the gay capital of regional Victoria. Cheers to you, glorious rainbow town). In true Daylesford style, the festival has a relaxed, down-to-earth atmosphere, with lots of opportunities to let your hair down. It's typically held every March, head over here for more.
Lake Daylesford
Lake Daylesford is one of the star attractions in this cute little town. Sit yourself down at the Boathouse for a meal, go for a stroll around the 'Peace Mile Walking Track' that goes all the way around the lake (it'll only take you about 40 minutes), visit the Bookbarn and purchase a second-hand book (and a giant vanilla slice).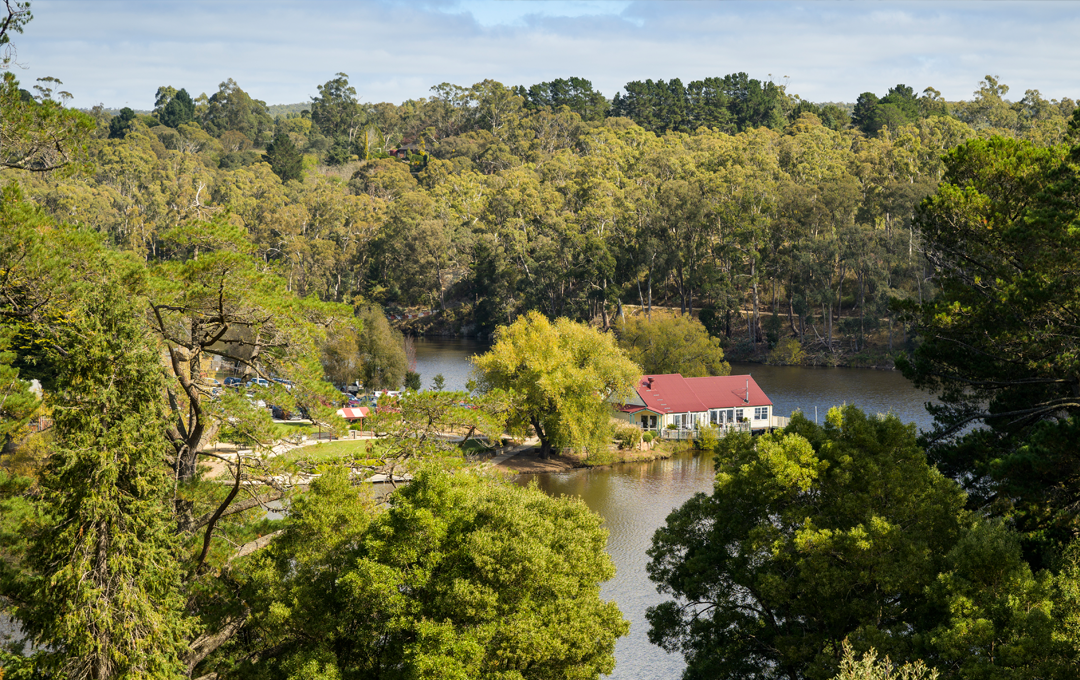 Convent Gallery
The Convent Gallery has been described as the most beautiful gallery in Australia, housing local, international and national works. Its origins date back to the Gold Rush era when it was a private property known as 'Blarney Castle'. It was later bought by the Catholic Church in the 1880s as a boarding school for girls before artist Tina Banitska turned it into the well-curated space it is today. Stroll the gallery, circumvent the surrounding gardens or tackle a coffee at the in-house cafe.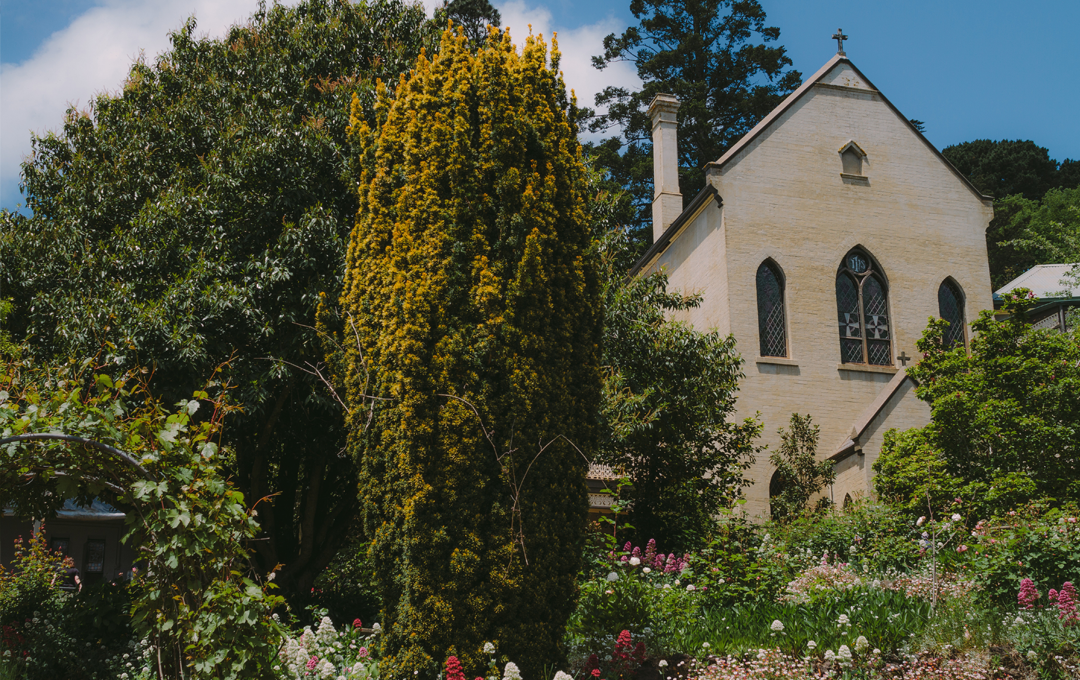 Maze House
Step into your childhood in this Alice In Wonderland-style maze. The intricate and challenging grid of entries and exists is 27 years old and spans over 20,000 sqm in a picturesque country garden. There are classic carnival games scattered around the property too, including outdoor ten-pin bowling, a knock 'em down moving target game, wind-up Horse racing game, country cricket, lawn bowls, hookey, frisbee tossing and more. They recommend allowing an hour and a half to get the most out of the maze, book your visit here.
Wombat Hill Botanic Gardens
The Wombat Hill Botanical Gardens has to be on your to-do list for Daylesford. The enchanting gardens are stunning rain, hail or shine so they're enjoyable even in the most trying of Victorian weather. The gardens are built on top of an extinct volcano called Wombat Hill, which delivers picturesque views to most of Daylesford. If it's warm enough, we recommend bringing along a picnic rug and some snacks and settling in for the arvo.
The Best Daylesford Accommodation


The Mayfair
Located right in the heart of Daylesford on Howe Street, The Mayfair is a historical venture into the past with all the modern comforts. The heritage stay has sleek wooden floorboards and real country charm with antique furnishings throughout, Spend the arvo watching the sunset over the town on the upstairs verandah or soak away your winter blues in the spa bath with a wine.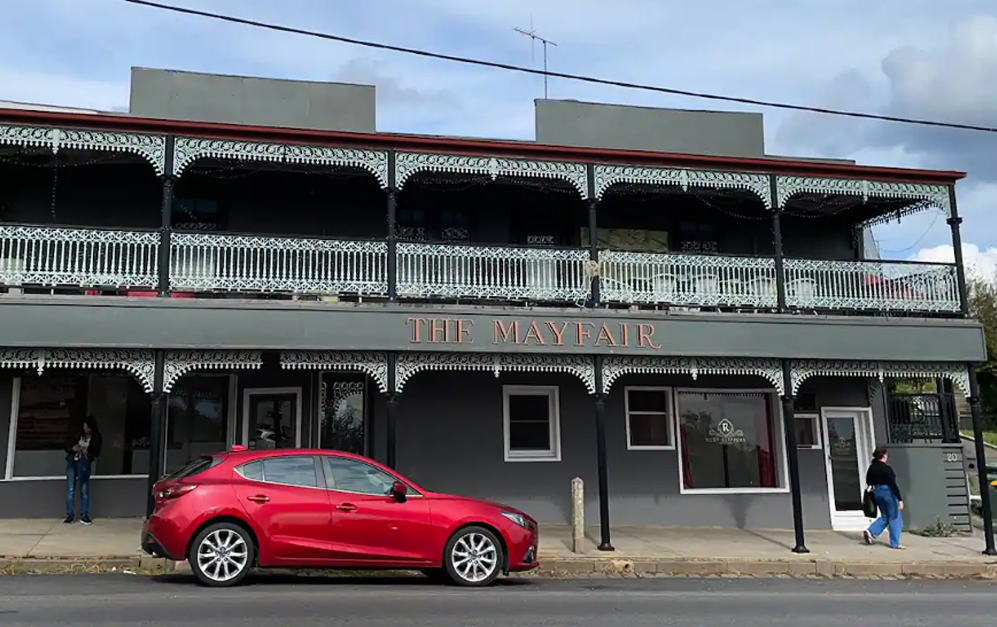 Bed and Breakfast At Adsum Farmhouse
Tucked away in the quieter suburb of Glenlyon in the Hepburn region, this quaint little stay at Adsum Farmhouse is a lock for a romantic getaway. Set with real country rustic charm, the house which originates back to the gold-rush era has been lovingly restored with plenty of modern creature comforts and even has breakfast included which is perfect for those slow Sunday mornings.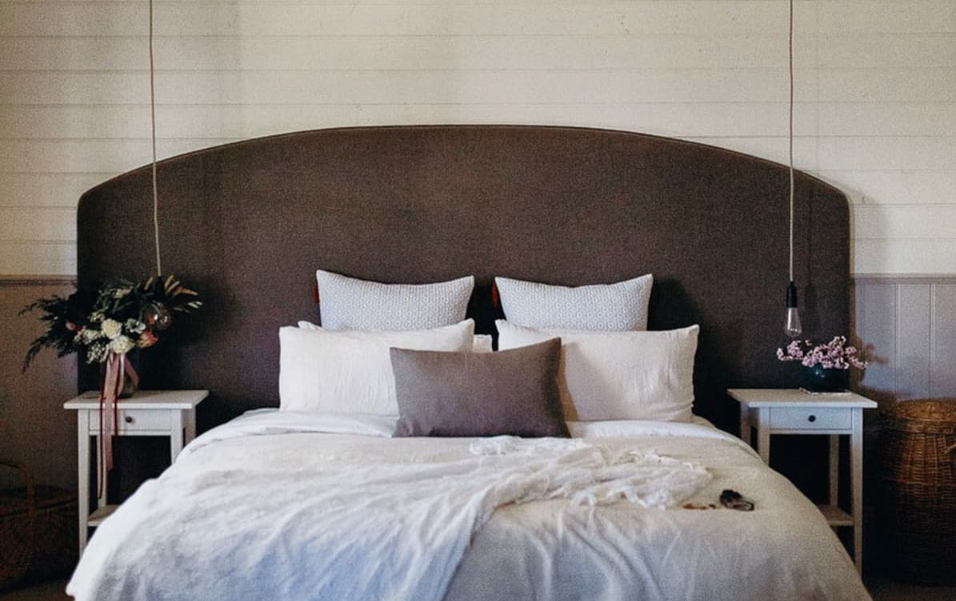 Bluegums Retreat
While technically not in Daylesford, the Bluegums Retreat is a stunning stone house surrounded by the greenery of the lush native landscape of the region. Stepping inside the escape feels like something of a ski chalet with polished wooden floors and furniture which blend seamlessly against the warm stone walls, the lounge features a roaring open fireplace perfect for those chillier nights and there's even a spa bath upstairs.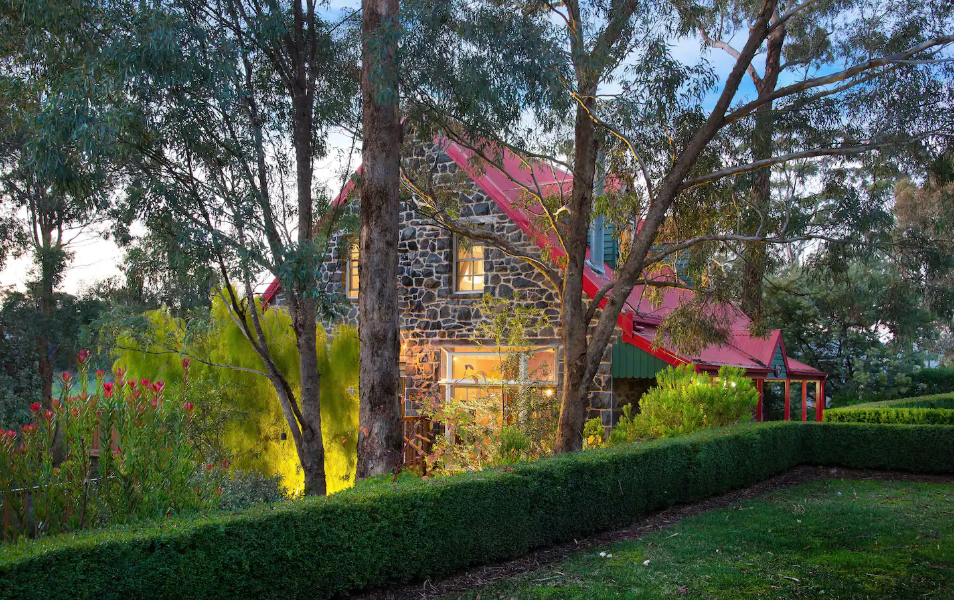 Frangos
Daylesford is the ideal place to visit when you're needing a bit of a rest and recharge—Hotel Frangos specialises in just that, offering fifteen individually styled rooms, each with high ceilings and off-beat decor. You're pretty much smack-bang in the middle of everything too: local artisan markets, galleries, bookshops massages and spa treatments are all on your doorstep.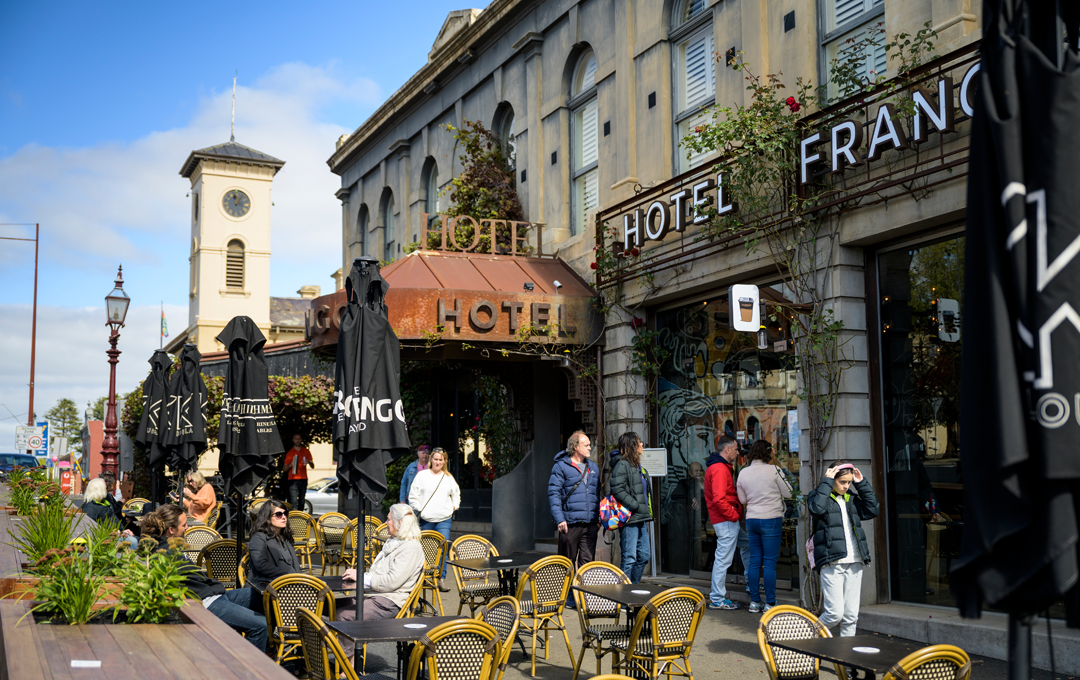 Contemporary Barn
The Contemporary Barn was designed especially with couples in mind to host the perfect romantic getaway. The entire space is reminiscent of a conservatory with its open floor plan and restored schoolhouse windows which bathe the barn in natural light. The only catch is, inside the barn is a shoe-free zone which should be a pro for fellow cleanliness heads. The interior design and curation of the stay is only made better by the barn's central location. As one of the best Airbnbs Daylesford has on the cards, you'll be situated within walking distance from all the cafes, restaurants, pubs and bars you could want.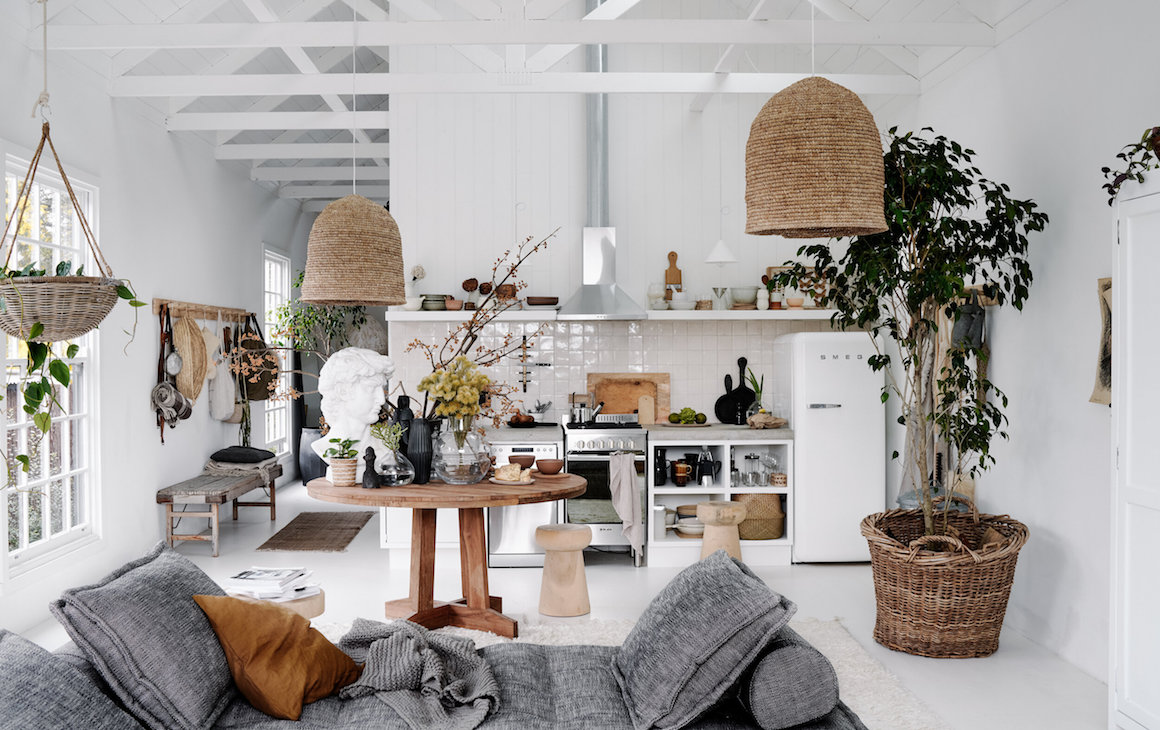 Aggies Way
Surrounded by beautiful gardens, this gorgeous cottage is perfect for a getaway in Daylesford. Bring your pooch and settle in for your stay in this quiet spot just a few minutes drive out of town. You'll have the entire house to yourself, fully equipped with a country kitchen, barbeque facilities, and a wrap-around porch that'll help you and your pet live your best cottagecore life.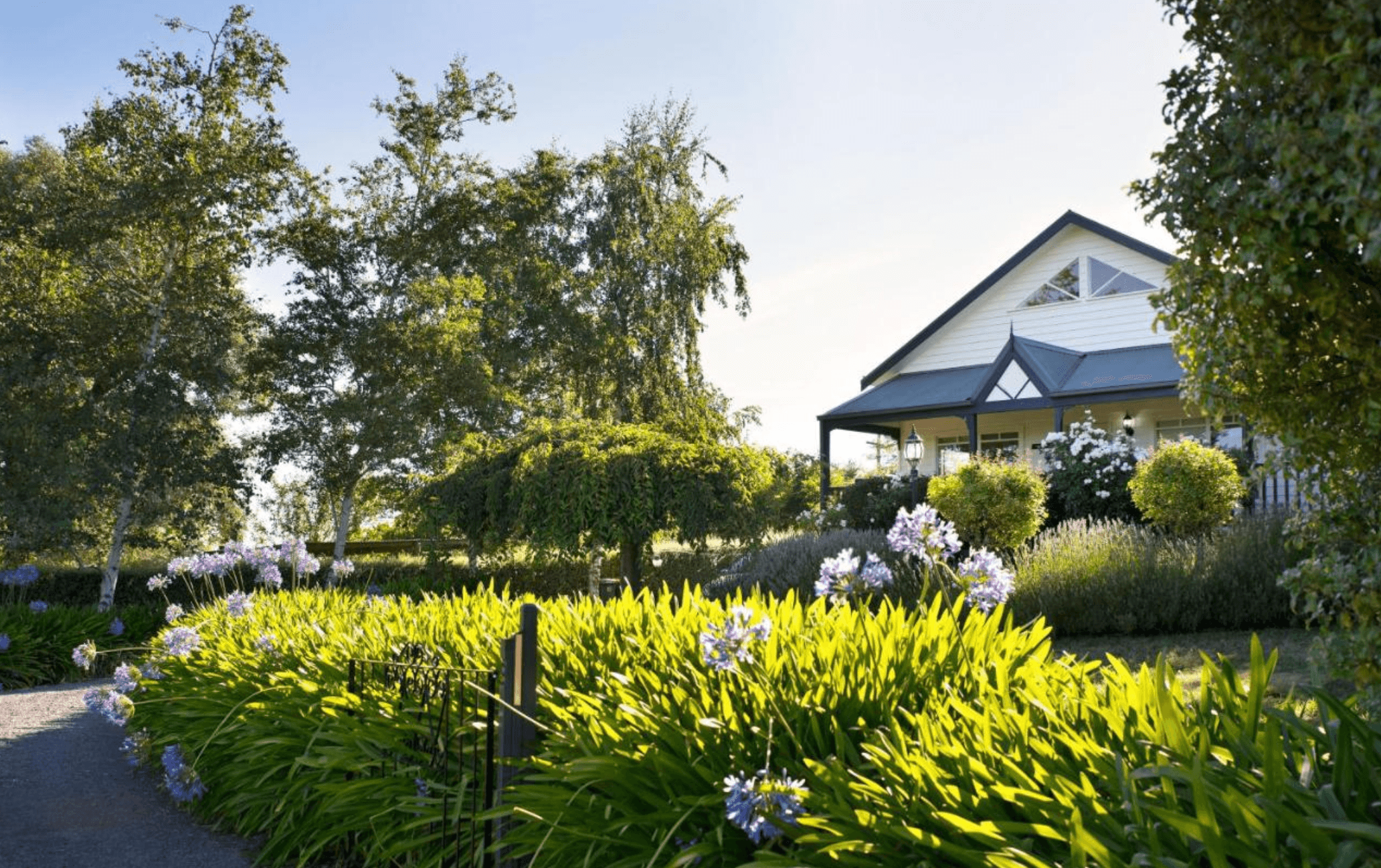 Milk And Honey
Here's a spot where the accommodation is just as good as the name. The Milk and Honey cottage is a top contender for the best Airbnb Daylesford has to offer, about a 2-hour drive out of Melbourne. Access the property via a gorgeous winding stairway with epic views over the surrounding countryside. Milk and Honey is only a few minutes walk from the Daylesford shops, and it's perfect if you're after that lazy getaway (with civilisation within arm's reach). Two light-filled bedrooms, an open fireplace, slick bathrooms and a full kitchen complete the picture.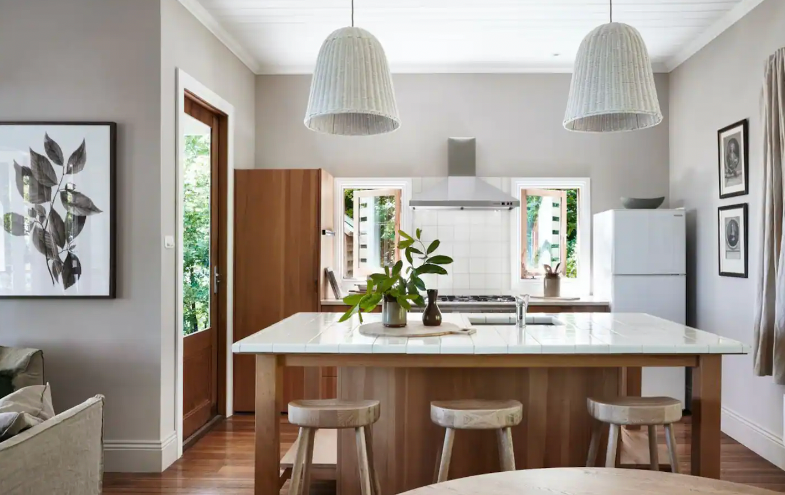 Sky High
A pool for those who prefer to take it easy and minimize the amount of freestyle- strokes, Sky High's heated plunge pool is the choice for you. Here you can get lost in the scenic landscape with the Sky High, a stay unlike any other with its three-hundred and sixty-degree panoramic views of Mt Franklin and Daylesford. You can make the most of its prime location and meander up to Mt Franklin or simply enjoy the scenery poolside or from your kitchen with a couple glasses of wine.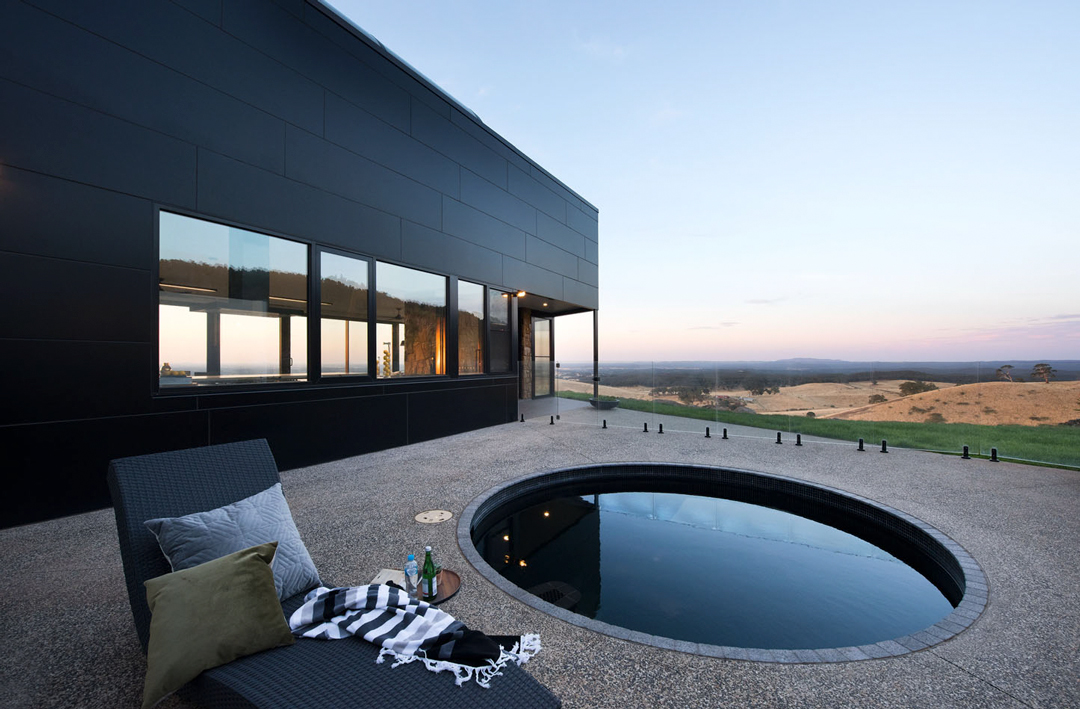 Urban List acknowledges the Traditional Custodians of the lands where we work, live, and play. We pay our respects to Elders past and present, and acknowledge this always was and always will be Aboriginal land. Daylesford's traditional owners are the Dja Dja Wurrung people, find out more here.
Check out our guide to the Mornington Peninsula over here.
Image credit:Visit Victoria
Editor's note: Urban List editors independently select and write about stuff we love and think you'll like too. Urban List has affiliate partnerships, so we get revenue from your purchase.