Auckland is a city of wonders and while it's fun in the day, it only gets better by night. The sun goes down and the city awakens, lights glittering against the night sky. With plenty of late-night events, bars and eateries nestled all over the place, night-time in Auckland is one hell of an experience. We're talking beautiful sunsets, tasty treats and delicious cocktails, night markets and even 24-hour golf. So go on, sacrifice some sleep and check out Auckland after dark. We promise you won't be sorry.
Here are the best things to do in Auckland at night.
Head To A West Coast Beach
The rugged West Coast is a stunner. Fine black sands, mighty surf and the roar of the ocean combine into a stunning view and unforgettable experience. The only thing better than a West Coast beach is a West Coast beach by night. Pack a picnic, cuddle up under a blankie, slip your arm around your loved one and watch as the sun drifts across the sky, lighting it up with rich hues of orange, pink and purple. This is the classic sunset picnic date at its best.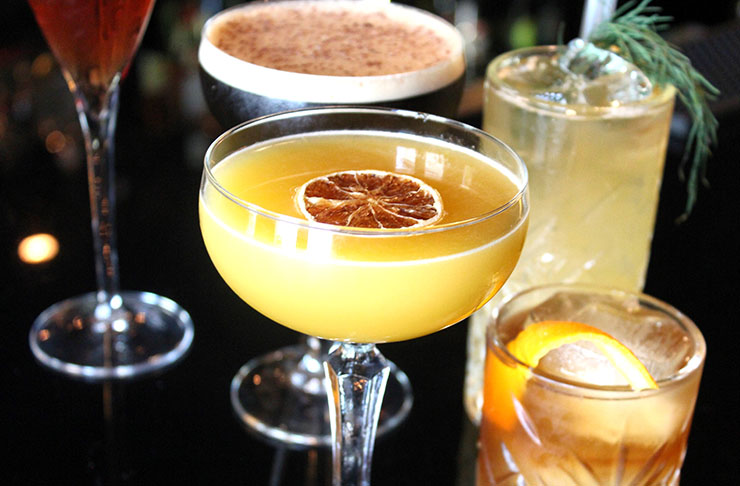 Drink All The Cocktails
One thing Auckland's always good for is a cocktail. Daytime or night, there are plenty of bars and eateries offering deliciously boozy treats for you to load up on. And while we're up for a cocktail any time of the day, it's really at night that the cocktail scene lights up. The sun goes down and all the characters come out to play, making for very interesting bar-talk. And when it comes shaking up a good drink, Auckland always delivers. Check out Auckland's best cocktail bars, where you're sure to get a stellar cocktail.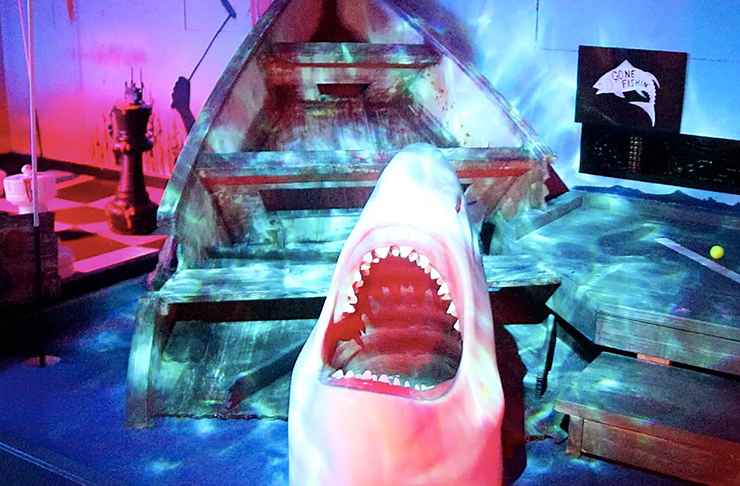 Play Night-time Golf
Normal golf is fun and all, but how about a 24-hour driving range where you can smack balls into the distance all night long? Test your swing, practice your shot and let off steam all in one. JK's World of Golf provides all the equipment so all you need to do is show up and play. Bring your friends and see who hits harder or come alone and use the practice to surprise your friends next time you play mini-golf. If a driving range seems a bit much, then head to Holey Moley. This bar slash golf course, situated on the stunning Viaduct Harbour is open until 1am. On the bottom floor, there are two nine-hole courses, with each hole crazier than the next. Think trying to get a hole-in-one on an Operation board or on a crowd surfing stage. There's a Hobbiton hole, a crazy clown hole and even an ET hole. Each one is designed for interaction—you can hop on the bike with ET to reach the sky or sit on a Harley Davidson for some speed. There's even a room where you'll find everything upside down—handstand anyone? Upstairs the magic continues. Here you'll find another bar and if you happen to be super famous and want a bit of privacy a hidden door gives you access to yet another nine-hole course. From a scene from Jaws to a sitting room with images of iconic Kiwis from your childhood like Suzy Cato, your jaw won't leave the floor.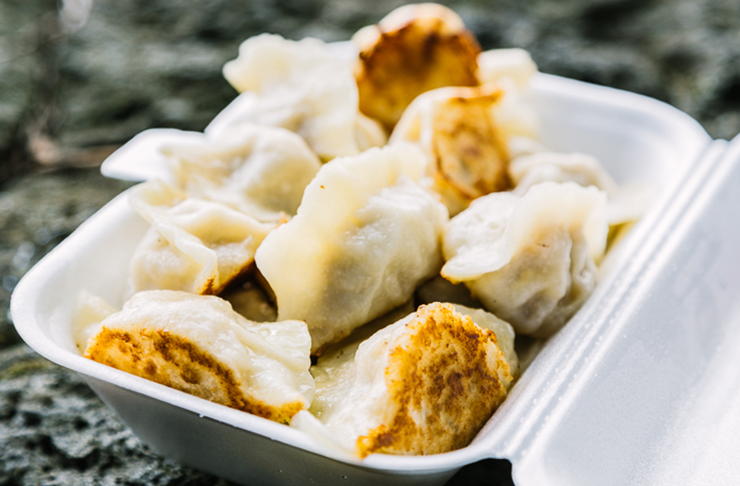 Enjoy A Late Night Feed In Auckland
Forget all that "no eating after 6pm" nonsense. With a phenomenal food scene and all the best night-eats, why would you want to miss out? We all get late-night cravings and sometimes it even seems that food tastes better after hours. Thankfully, Auckland is brimming with night-time eateries keen to feed you. SKYCITY's Andy's Burger serves up a tasty burger in the comfort of booth seats. If you've been hitting the Auckland clubs, The White Lady is perfect for a sober-me-up meal. And if you've been partying until the wee hours, New Flavour's dumplings will satisfy any hunger right up until 4am. If burgers and dumplings aren't your thing, check out the other late-night eateries you should be visiting.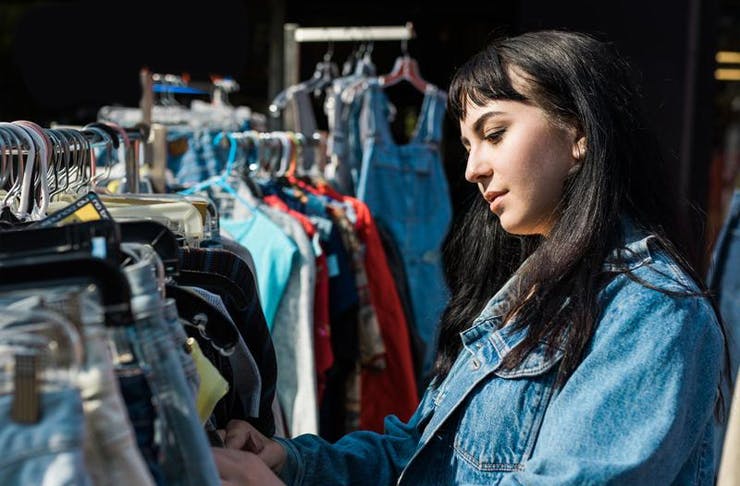 Head To The Auckland Night Markets
If you're looking for a vibrant, happening place to spend your evening, then check out the Auckland Night Markets. The market travels around the city, taking place in a different carpark every night of the week. Food is perhaps the biggest attraction with delicious offerings that range from dumplings and lamb skewers to French pastry. However, you'll also find a selection of clothes, toys, arts and crafts among the various stalls. And it's all accompanied by live music and entertainment.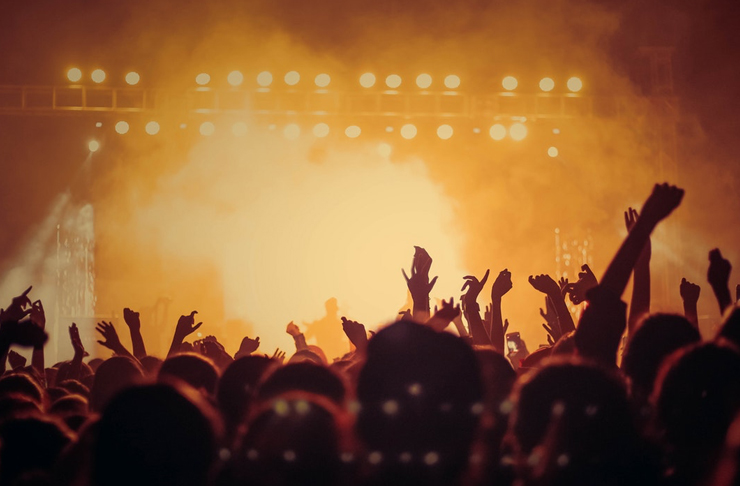 Enjoy Live Music
Nothing beats the sound of live music. Seeing the love put by the musician into the execution of every note, feeling the atmosphere of the crowd… Every show's a one-of-a-kind experience. And while we do get musicians of international fame stopping off in Auckland every now then, nothing matches catching a gig down at the local pub. For a place serving riffs any night of the week, check out Danny Doolans—an Irish pub that goes off, nighty. Or, check out our list to find out where else you could be catching live music in Auckland.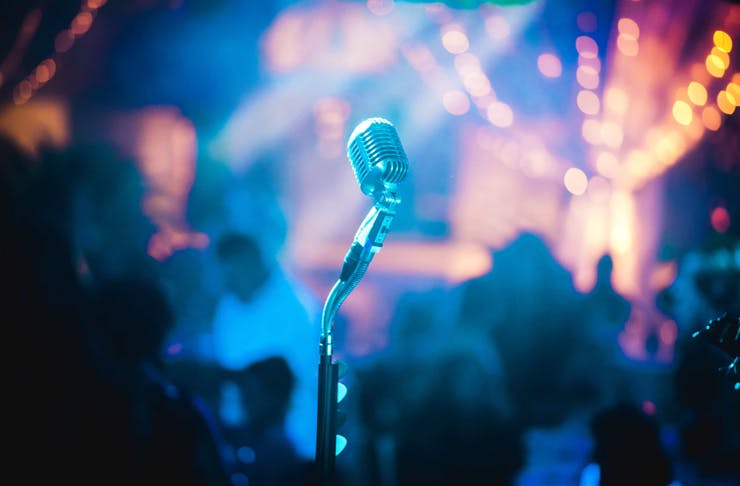 Have A Laugh At The Classic
If you're looking for something to do in Auckland at night, they say laughter's the best medicine so if you need a little retreat from life's problems, check out the Classic Comedy Bar. The iconic Queen Street venue showcases New Zealand's top and up-and-coming comedians. There are even open-mic nights in case you wanted to try the stage out for yourself. Here, you'll spend the night drinking and laughing, and no, you won't be disappointed.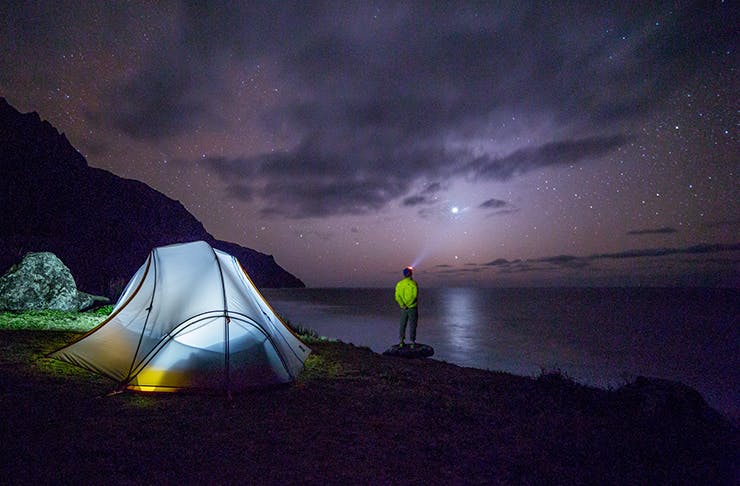 Go Stargazing At A Beautiful Spot
Auckland's full of beauty and sometimes, for a night well spent, all you need to do is look up. Lay across any Auckland beach and soak in the night skies. If you really want to see some beauty, though, leave behind the light pollution and head to an out-of-city location. Shakespeare National Park is perfect but there are also plenty of other great places to stargaze in Auckland.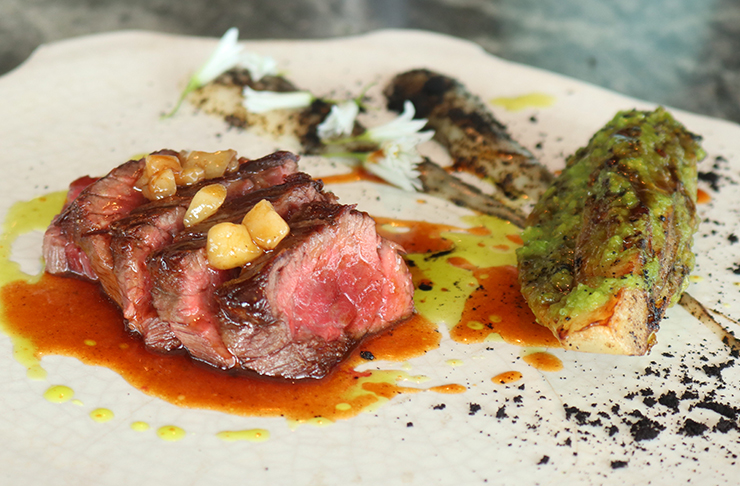 Soak In The Auckland Views At The SkyTower
One can truly appreciate the beauty of Auckland at night from up high—and what better way to do so than at one of the restaurants or cafes in the SkyTower? For the most opulent of treats, head to the 53rd floor where the team at The Sugar Club will serve up delicious dishes, under the guidance of Peter Gordon. Further down, Orbit 360 offers great food while rotating around the SkyTower, so north, west, east or south—you see it all. There's also the Sky Café, which serves up wine and ice cream or cheese and you can walk around and soak up the spectacular night views. Auckland is a gem.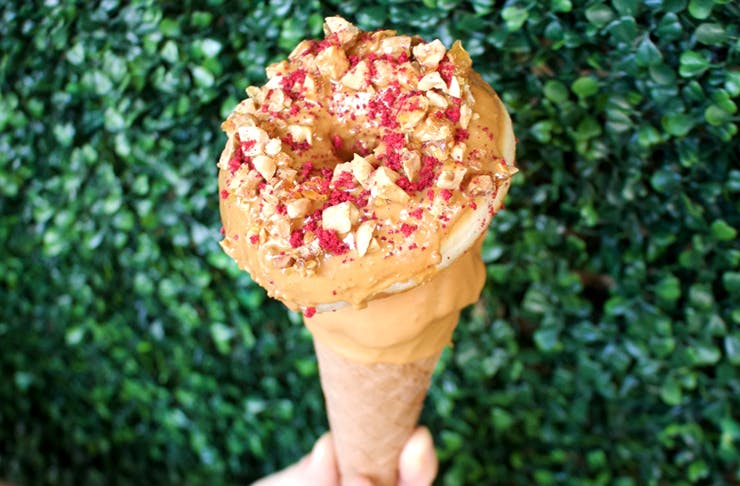 Devour Late Night Sweet Treats
We're all familiar with the phenomenon of a midnight craving—waking up with your tummy rumbling and rummaging through the fridge in search of something to satisfy your hunger. Well, the good news is you can get your sugar fix at a myriad of Auckland venues. Our favourites? Check out The Fed for their 'late shift' menu which includes a scrumptious New York cheesecake or pop on down to Giapo, serving up out-of-this-world gelato right into the night. And your sweet tooth aches most nights, you can always work your way down our list of places where you can satisfy your late-night cravings.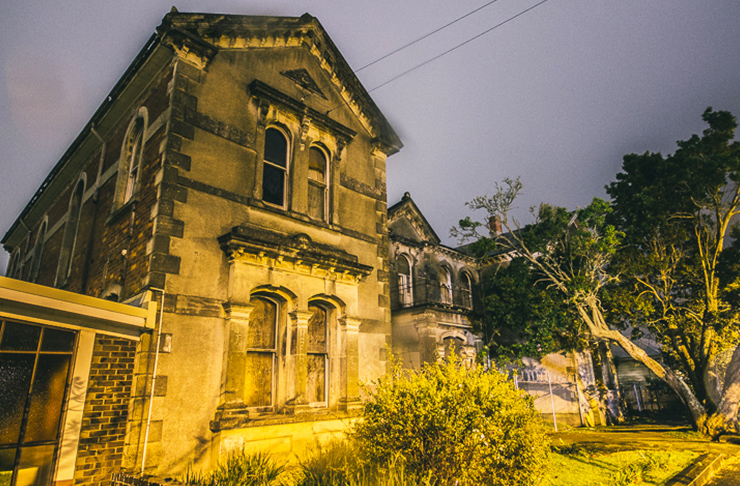 Scare Yourself At Spookers
There's something strangely exhilarating about fear. It's the kind of adrenaline fix that makes you feel truly alive. Remember telling scary stories when you were a kid? Resisting giving in to fear? Why not relive the thrills? Check out the haunted Attraction—Spookers, where you choose chose from a range of adventures. Walk through a haunted house or run away from a serial killer in a cornfield or forest. Or, if you're looking for some real-life horror, check out Auckland's most haunted spots.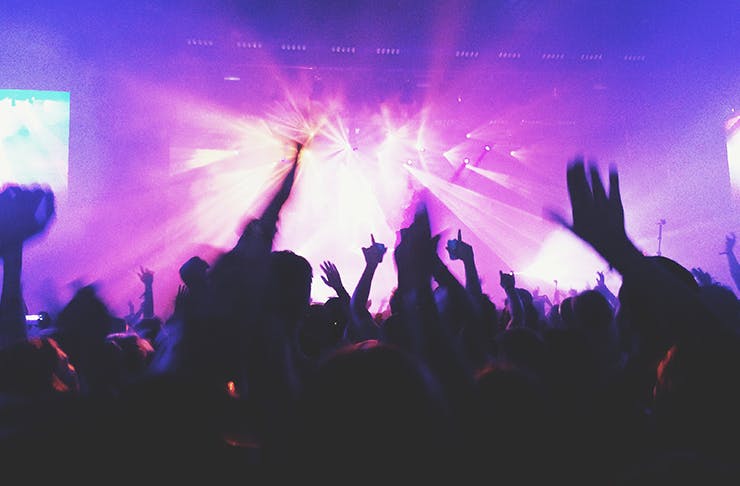 Go Clubbing
Clubbing is a good idea in any major city, and Auckland's no different. Whether you're into your hardcore drum and bass or can often be seen tearing up the floor to 'guilty pleasures', one thing's for sure—Auckland has got it going on. If you live for the weekend and love nothing more than chugging back Jager-bombs while dancing around the DJ booth then Auckland's clubbing scene is something you should definitely check out. Hit up Family Bar, Impala or Roxy for a great dance, or check out one of the other great places to go clubbing in Auckland.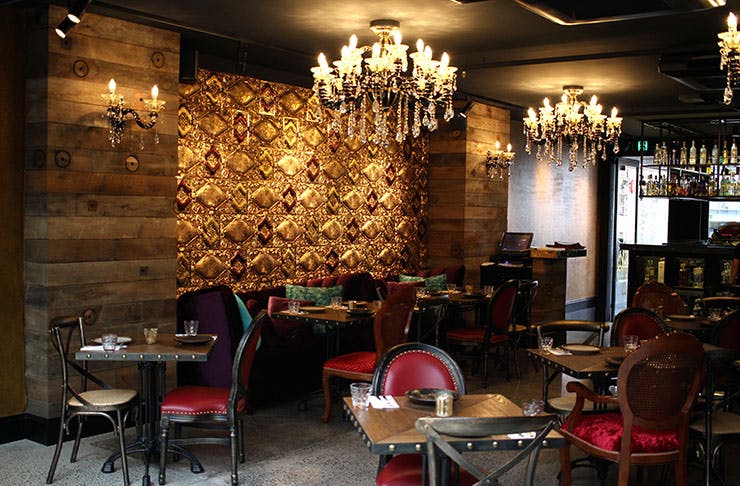 Drink All The Vodka At A Russian Bar
Whether it's chugging back vodka, jumping into ice-cold water or playing Russian roulette, the Russians sure know how to party. So, if you're ready to party like a Russki, head along to the Vodka Room. There, you'll find over 100 varieties of vodka, delicious Russian-European meals and even private rooms, some of which are dedicated to karaoke. The Vodka Room is taking Auckland nightlife to a whole new level and you better get a taste of it, quick.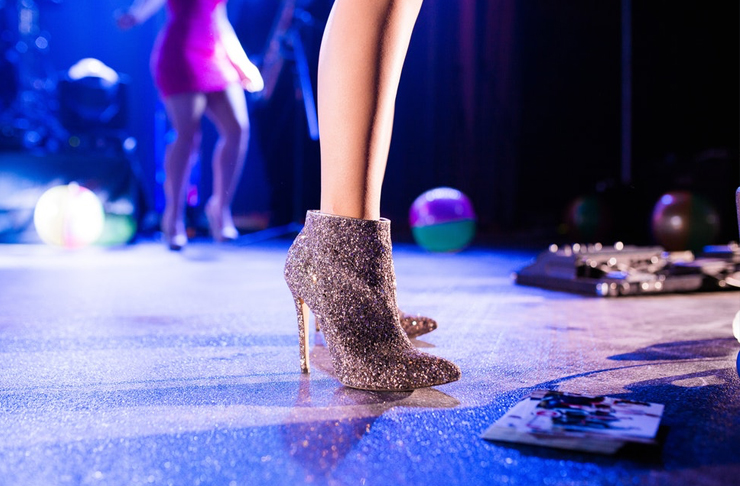 Enjoy Cabaret
Promising a good dinner and a roaring show, Caluzzi is the heart of Auckland cabaret. With a blur of dance numbers, belt-along ballads and enthusiastic participation from the crowd, you're in for a night to remember. Their secret weapon? Miss Taro Patch—arguably the best MC in town.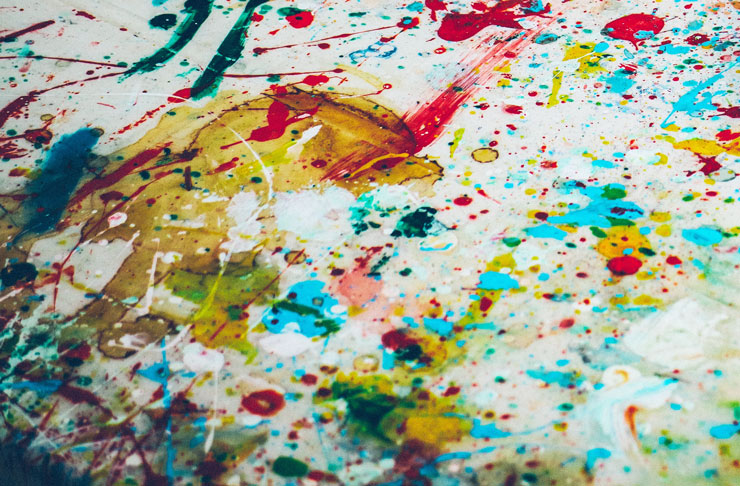 Play Paintball In The Dark
For those of you with a competitive streak, night-time paintball is the ultimate evening activity. Asylum Paintball challenges you to prove your stealth, aim and courage by trumping in a night-time game. Run across their indoor-outdoor arena, practising tactical moves and getting some exercise while you're at it. In the evening the arena is illuminated by light, making it a stunning place for ruthless competition. It's one of the best things to do in Auckland at night.
Image Credit: Andrew Wilson, Jaiden Bhaga, Lauren Matilda Matthews
Prefer to stay at home? Here are the best movies on Netflix to watch right now.