The holidays are nearly here and summer's so close we can almost taste it… it's also the season for eating as much ice cream as is humanly possible, so here begins the summer tradition of seeking out your favourite beach, scoop in hand.
In celebration of the upcoming holidays, we asked some of our fave ice cream purveyors around the country which New Zealand beach gets their vote. Read on to see where these ice cream legends love spending their free time.
Mount Maunganui
As far as our favourite beach goes Mount Maunganui is an obvious choice as the beaches are epic! Pilot Bay is the ideal spot to enjoy an ice cream, there you will find all walks of life and luckily the seagulls are more likely to pinch your fish and chips than your ice cream.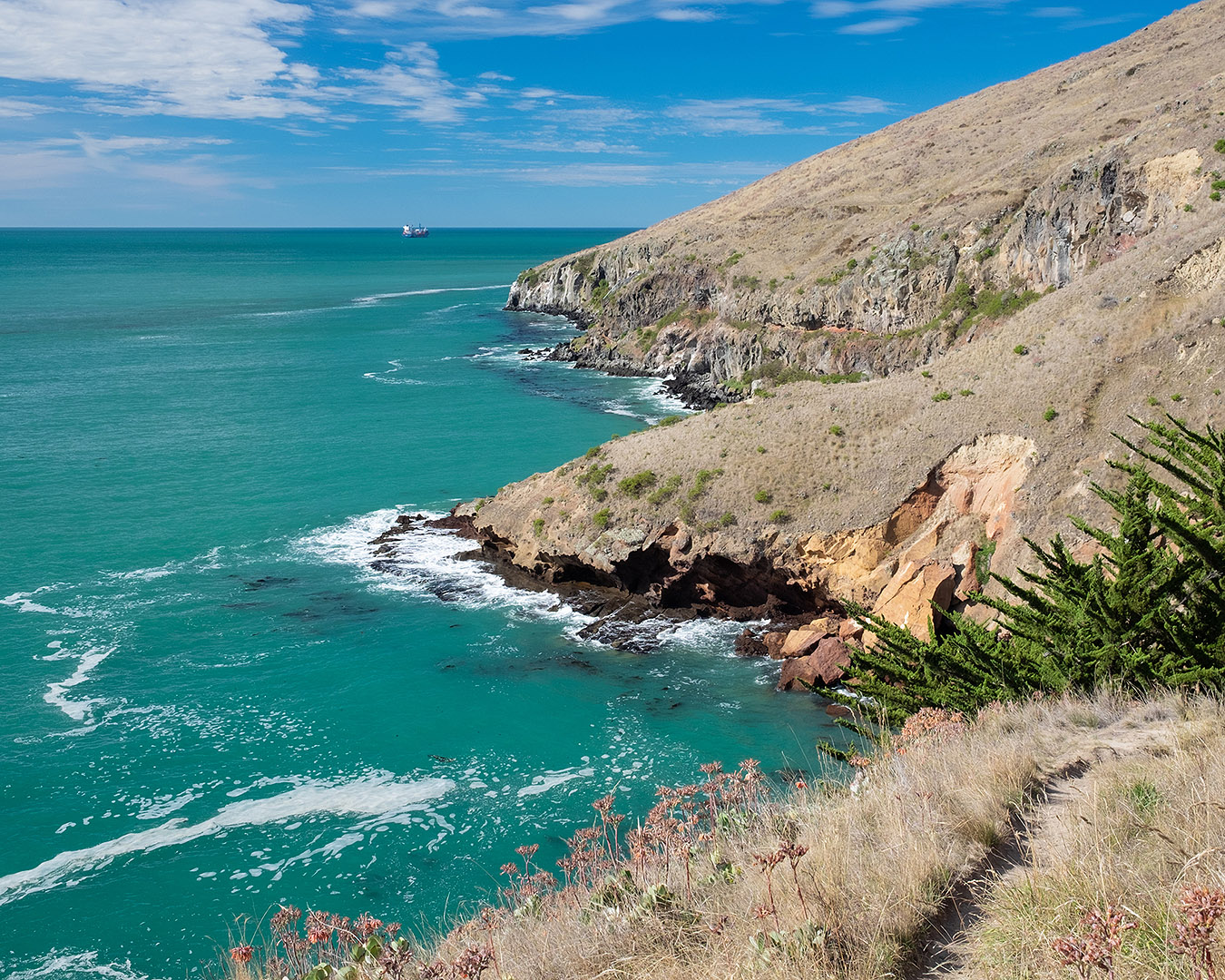 Christchurch
My favourite beach is Taylors Mistake! Near Sumner, it's nestled into the hills and gives the impression of being a bit hidden away. It feels like an adventure to get there and it's very picturesque. It's got beautiful soft sand, but also a whole range of different terrains and sights to see. It's a true little natural treasure!
Hamilton
My all-time favourite NZ beach is one that is so hidden from public view that I believe it doesn't even hold an official name but is best described as Hamilton Gardens beach reserve. Instead of the power of the roaring ocean waves, it has a tranquil still flow of water where you hear nothing but birdsong. I love the feel of the constant pressure of fresh water and the muffled sound of thrashing pebbles along the riverbed and seeing the reflection of upside-down trees in the still, clear water. I love the power of the mighty Waikato River not making even a sound as millions of litres of water flow past. Just two minutes off State Highway One, ten minutes from Hamilton/Kirikiriroa's CBD this unnamed beach makes the perfect picnic resting place. It's got to be my favourite beach NZ-wide.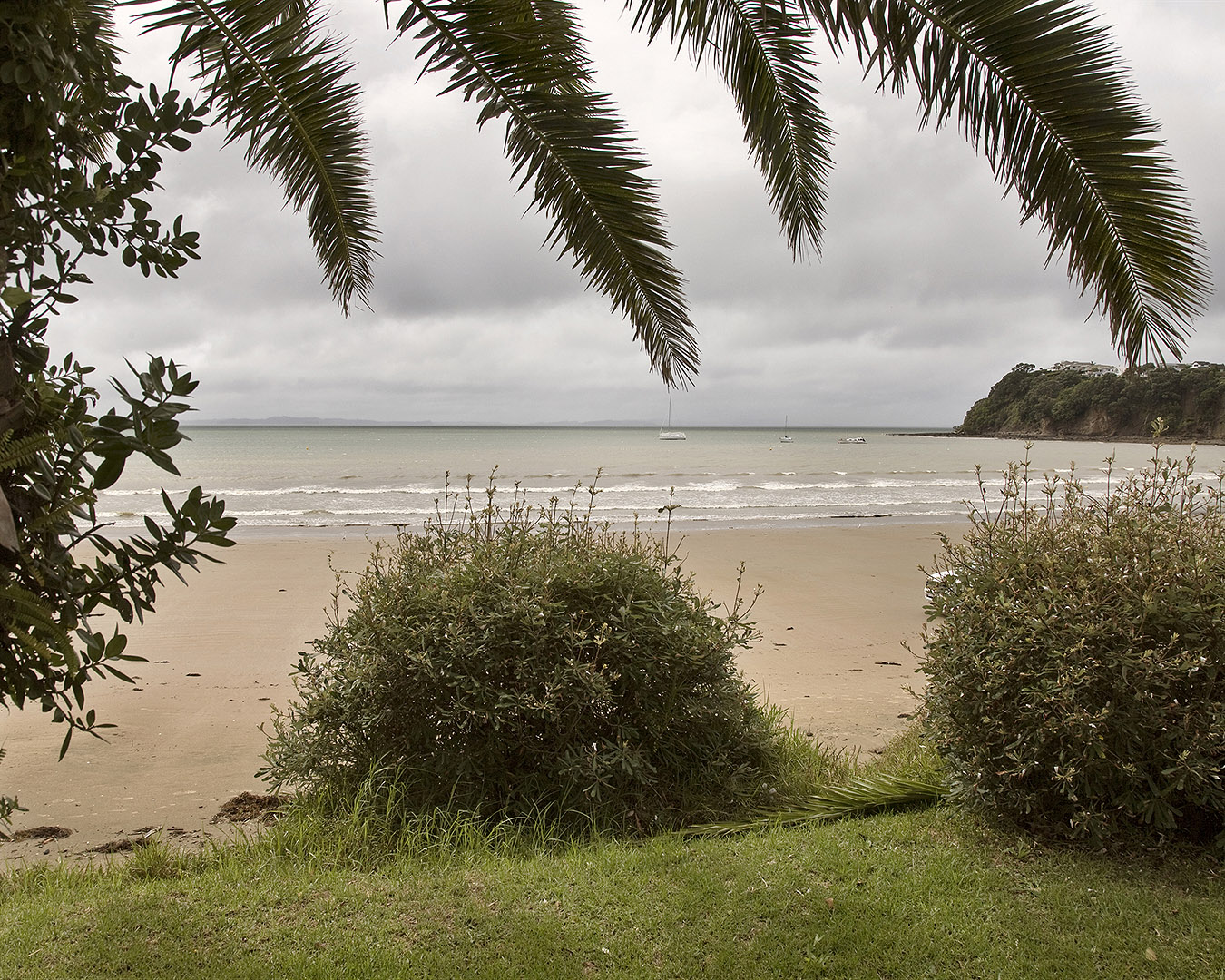 Auckland
For me, Stanmore Bay is where I first fell in love with the beach! I grew up here and we would often have weekend walks down to the beach, picking up an ice cream from the dairy on the way. It was the ice cream that first got me enticed but the beach soon became a love affair of its own. A beach long enough to have a decent walk, with rocks and trees scattered along the way to add to the beauty, a fab playground at the end for the youngen's (and youngen's at heart), a boat ramp for adventures, and plenty of sand or grass for bathing or picnicking. This is summer, done right!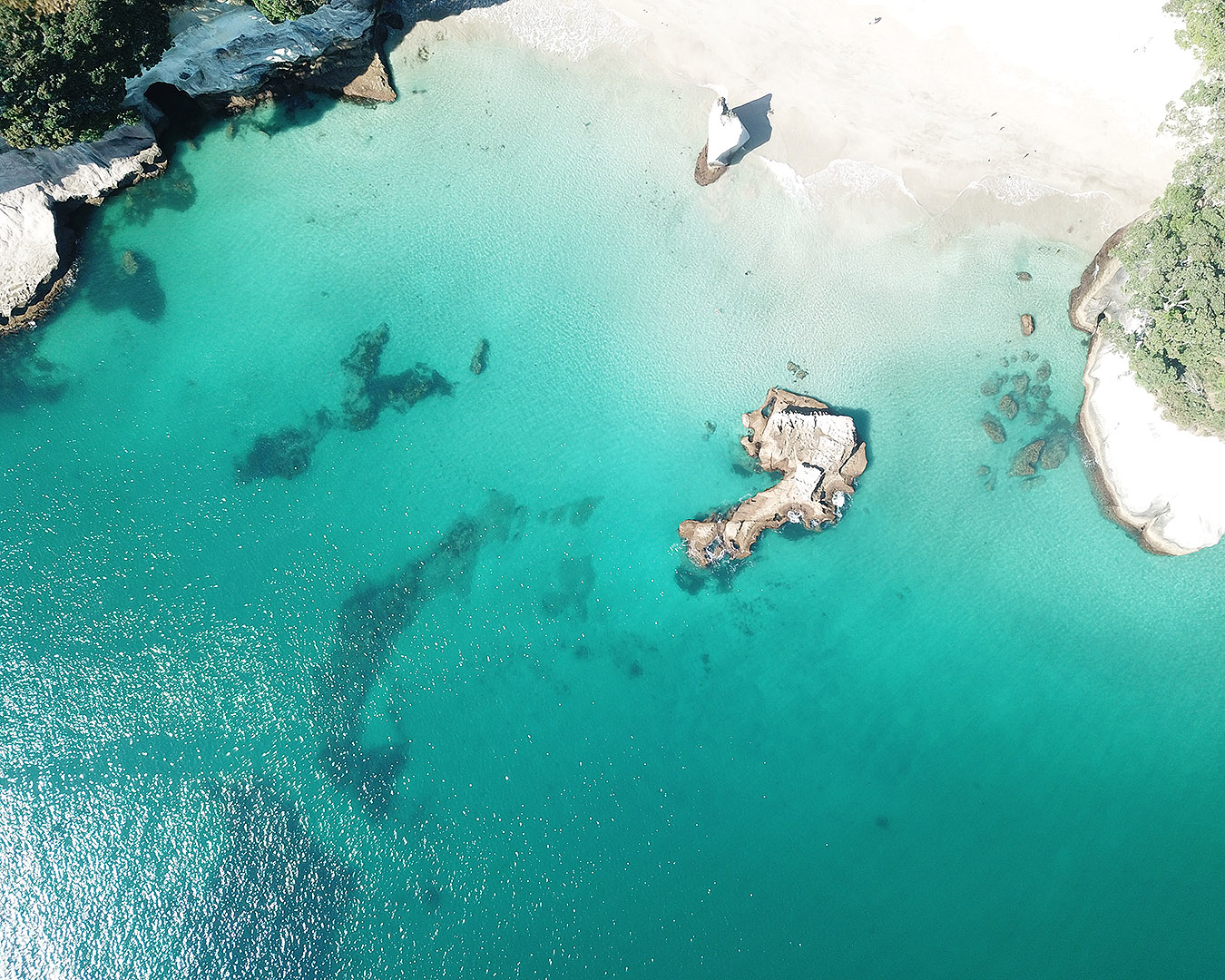 Hamilton, Wellington & Auckland
We love Hahei and our yearly trips there! The beach has perfect golden sand, sheltered water and a canopy of protective trees—swings included. Cathedral Cove and Te Pare Point are great little walks, perfect for holidaymakers big and small. Hahei feels just the right size, with not too much to distract you from full R&R except ice cream scoops and fish & chips!
Auckland
My favourite beach, which I discovered only recently, is Mathesons Bay in Leigh. A postcard-pretty secluded beach only 15mins from Omaha. It has an elevated walkway across the rocks leading to incredible views. It is fantastic for kids with a playground and pontoon to swim out to. It is also surrounded by beautiful bush walks, including a walk to a lovely waterfall. A calm, idyllic beach with total holiday vibes.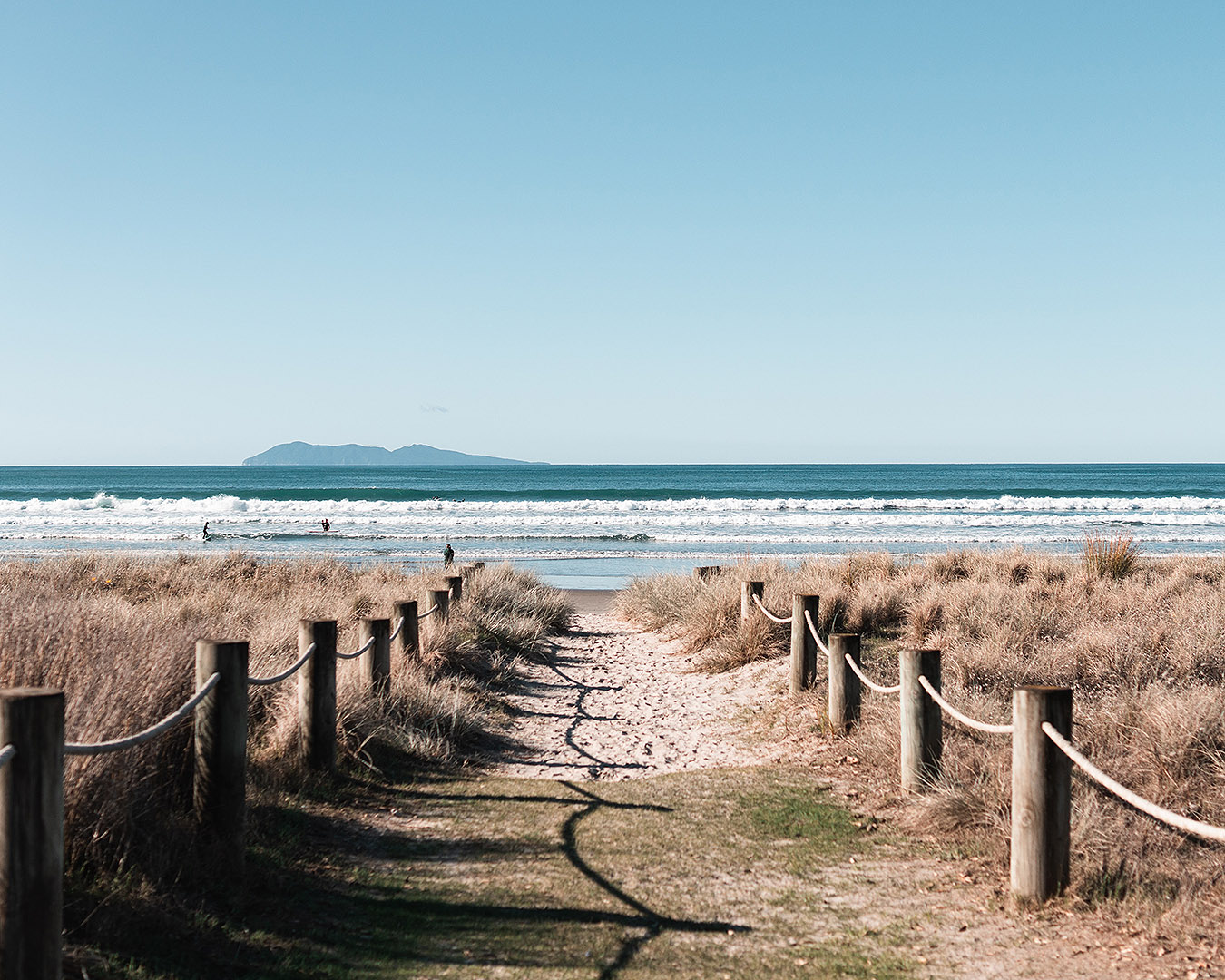 Giapo & Annarosa of Giapo
Auckland
One of our favourite beaches to visit every summer is Waihi Beach. The long white sandy beach, the clear water and the waves make it enjoyable for the whole family. I particularly enjoy the legendary sunsets, when colours change from deep violets through to golden yellows, reds and even pinks and the sky blends with the wavy water.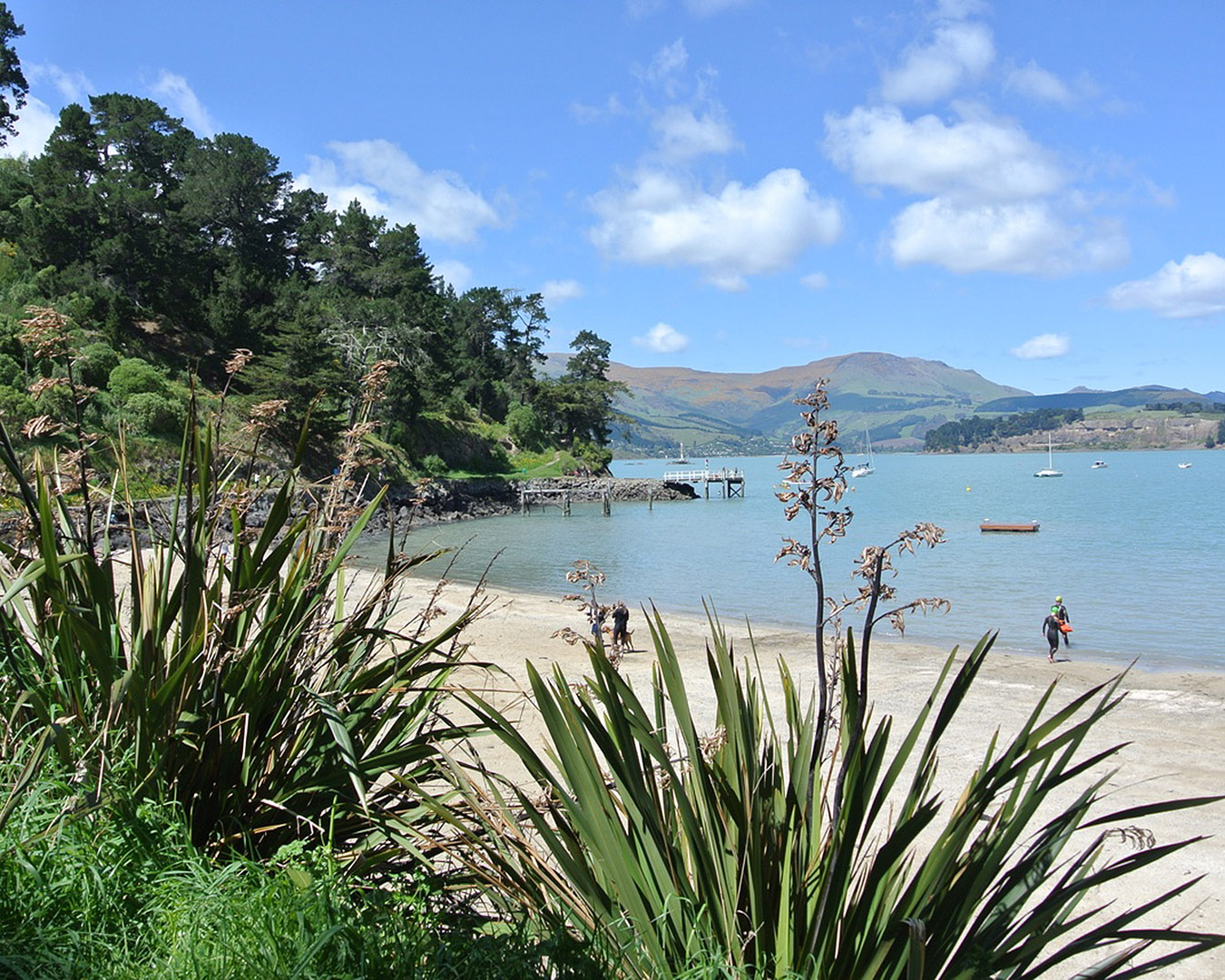 Double Dribble group, Christchurch
Only a 20-minute drive from Gelato & Tea's home in the city centre, Corsair Bay feels like another world away with its secluded beach and incredible views across to Quail Island and Diamond Harbour. On a beautiful Canterbury summer's day, we love nothing more than packing a picnic, complete with one or two take-home tubs of Gelato & Tea's finest and heading over the Port Hills to this little slice of paradise. With a platform to swim out to, it's safe swimming for the young and the not so young, with plenty of grassy areas for that aforementioned picnic. And there's nothing more satisfying after a salty ocean swim than scooping into your favourite gelato or ice cream. Summer perfection we say!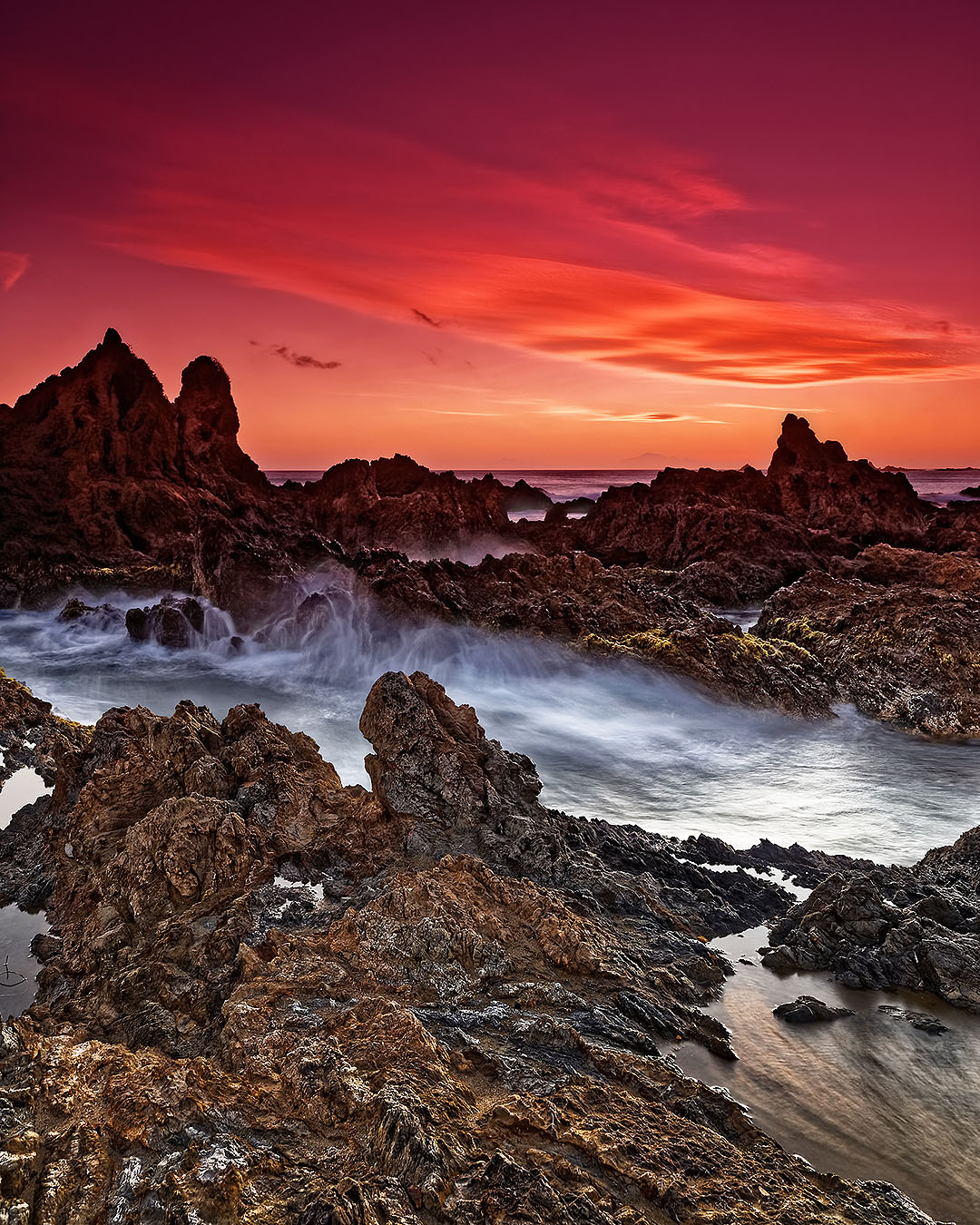 Sharon of Wooden Spoon Boutique Freezery
Wellington
I absolutely love Princess Bay on Wellington's south coast. As someone not originally from New Zealand, I had an image in my mind of what it was like here before I arrived and Princess Bay perfectly captures those romantic imaginings: wild ocean, sand dunes, gorgeous blue waters, occasional Orca or dolphins, surfers, bonfires, swimming shallows. There's nothing else around—nothing commercial—just a few people and the edge of the world.
Image credit: Pilot Bay by Tourism Bay of Plenty, Taylors Mistake by Simon Bradfield, Stanmore Bay by bobloblaw, Hahei by Kura Tregenza, Waihi Beach by Douglas Bagg, Corsair Bay by ChristchurchNZ, Princess Bay at sunset by indi001.