Who doesn't like getting surprised with a bunch of blooms? They're pretty, smell delightful, and make you feel oh-so-loved.
Whether you're a peonies chick, a lily kinda gal or a dude looking to wow and/or woo, Auckland is awash with plenty of clever florists, armed with the skills to fashion the perfect bouquet. And since winter welcomes all the cosy loved-up feels, why not take a trip to one of Auckland's best florists? After all, it is the perfect addition to that bottle of pinot you were about to gift your SO.
A tip from the extraordinary: When it comes down to it, nothing says 'I think you're pretty swell' than a big, bright, beautiful bunch of flowers… So to make life easier for ya, here's a list of the very best florists Auckland has to offer.
Muck Floral and Were Bros
Grey Lynn
Flowers and bread. Not the likeliest of combinations, but the Muck Floral and Were Bros store in Grey Lynn is home to some truly magnificent blooms. Owner Sophie Wolanski mastered the floristry ways in Melbourne, Los Angeles and New York before making her way to our little corner of the world. Mainly working with wild flowers, greenery and branches, Sophie takes a more natural, minimalist approach with her flower creations. Oh, and she's also the queen of flower crowns. Looks like it may be time to make Sophie our new BFF.
The Flower Project
Online & Farro
From small beginnings in a 'garage studio' to showcasing her botanicals all over the city (including permanent stands in Farro), Kathryn Fleming of The Flower Project knows a thing or two about flowers. She first opened shop in her hometwon of Surrey, England, before blessing Auckland with her talented florist abilities. Whether you're getting hitched, need an 'I'm sorry' bouquet or just want to brighten up your room—Kathryn's handiworks are a thing of beauty. She also runs a subscription service, which will see a curated bundle of fresh flowers and foliage land on your doorstep weekly, fortnightly or monthly. Flowers on the reg? Wouldn't that be lovely.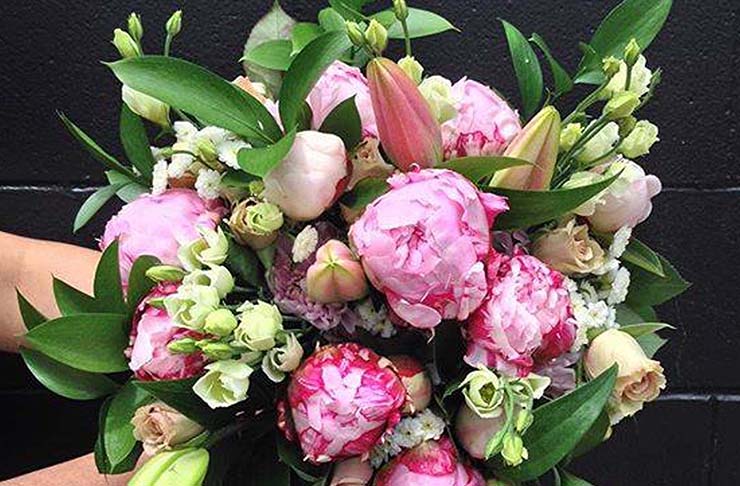 The Botanist
City Works Depot & Orakei Bay Village
Half cafe, half florist. What's more to love? The Botanist is every Auckland City favourite florist. It even dabbles in being a wine bar! The experience you get here is not only inventive but invigorating. Taking your SO out for a little Saturday morning brunch and suprise them with a trip to the florist —I think we've just found out our dream date. The flowers themselves are one of a kind. With bundles all shapes and sizes. We're thinking this is the ideal spot for those working in the area who need a little office makeover—Maybe flowers really are the perfect fix?
Rose Tinted Flowers
Newton
When someone has floristry running through their blood, you know they're going to whip up some seriously magical arrangements. Inspired by her florist mother, Rosie Holt set up Rose Tinted Flowers—a service providing a gorgeous, dreamy range of rustic bouquets. Opt for one-off purchases, buy a flower subscription or let Rosie show you exactly how it's done in one of her workshops. 'Wild, deconstructed and romantic' is how Rosie describes her bouquets. Growing up in the English countryside, much of her inspiration comes from the wildflowers and abundance of roses in her backgarden. With a story like this, it's no wonder Rose Tinted Flowers is one of the very best Auckland florists.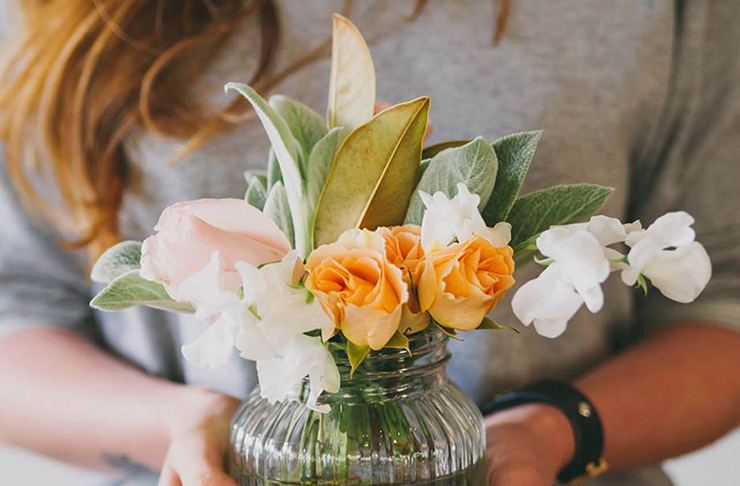 Scarecrow
Auckland CBD
Take one step into Scarecrow and you'll be transported into a floral wonderland. Bold, bespoke bunches and fancy arrangements occupy the florist's corner, made with flowers sourced and grown in farms and nurseries around New Zealand. Don't forget to pick up choccie and a picnic while you're there for one heck of a gift package. Scarecrow is one of our favourite cafe spots for some relaxed vibes out of the hustle of the CBD, it's just an incredible bonus that the most delicate of flower stores happen to bless the premises.
Flowers After Hours
Parnell
Parnell is the land of all things pretty, so it goes without saying that Flowers After Hours makes some of the prettiest bunches in town. From the classic dozen to posies in bags and specially arranged bouquets, the talented Flowers After Hours team work tirelessly to create something unique for every customer. Throw in the fact they deliver all over Auckland and you've found your one-stop floral shop. Our pick: the 'pretty in pink' bundle is every girls dream, perched on our bedside table alongside a candle—yes please.
Roses Florist
Mt Eden
Located in the heart of Mt Eden Village lies the intricate doors of Roses Florist. Specialising in an eclectic mix of old and new, this florest takes inspiration from old linen, vitage wallpapers and aesthetically pleasing arts and crafts that are significant to the team. Seperating themselves from the rest of the beautiful florists we have in Auckland, the team are all design fanatics that keep the store looking its best with flowers sure to put a smile on that special persons dile.
Blush
Parnell
One of the newest additions to Auckland's evergrowing flower scene is the beautiful Blush in Parnell. Much more than your average florist, Blush is our one stop shop for buying the perfect gift. From cake bundles and candles to lustworthy coffee table books, this may just be Auckland's finest florest. We love picking up a bouquet alongside one of The Caker's mixtures they have in store, that is quite possibly the perfect present bundle.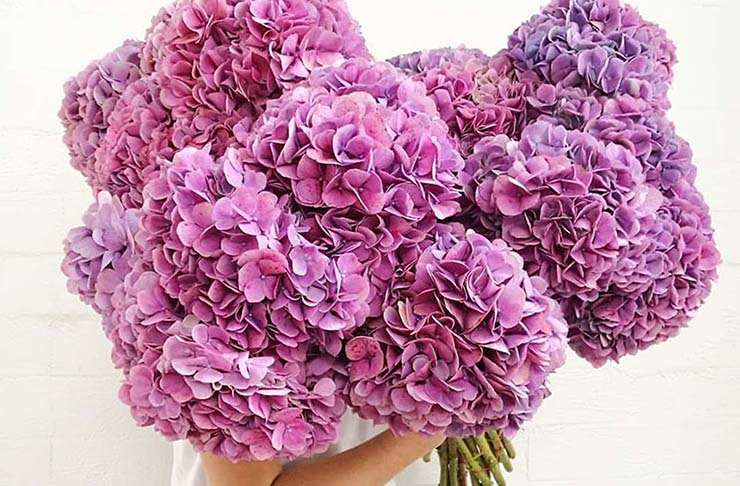 Want More?
Image credit: Jaiden Bhaga at The Botanist, Libby Robinson for Rose Tinted Flowers via Facebook, Blush, The Flower Project
SaveSave