Ah, romance. There's nothing quite like it. Cosying up to your main squeeze, cuddles, sneaky smooches and an intimate dinner for two warms the heart like nothing else.
If you're looking to woo someone special, celebrate a milestone or perhaps even pop a special question, our handpicked list of the most romantic restaurants in Auckland has your next date sorted. Food, wine, romantic vibes, views—they're all here.
La Marée
VIADUCT
Sofitel's sophisticated bistro, La Marée, has all the makings of the ultimate romantic night out. You'll find a menu full of exquisite French set menus or a-la-carte meals—including the romance staple of oysters and caviar. Not to be missed is their sumptuous seafood tower, which will delight a sea-food lover with three levels of fresh, local kaimoana. You'll also find options a-plenty that'll keep the spark well alive once you've wined and dined: pop by the dedicated Sabrage Champagne bar for a flute of France's finest bubbles, head to the waterfront for an after dinner constitutional or treat yourself to a decadent staycay in one of Sofitel's stunning rooms above.
Gerome
PARNELL
Charming little Parnell is home to many of Auckland's most romantic restaurants—and Gerome is one of the shiniest gems in its crown. Here you'll find no shortage of nooks and cosy crannies in which to indulge in a night of fine food and fine company. Enjoy views of the Parnell strip from their upper-level window, grab a plush booth across from their glamorous and gilded bar, or people watch on their out front terrace as you dig into an abundance of shared dishes. Modern yet rustic Greek fare is Gerome's thing, so expect dishes that burst with freshness and flavour. Trust us when we say sparks will be flying a plenty here—and no it's not just their woodfired meats.
NEO
AUCKLAND CBD
Rooftop dwellings and twinkling views of Auckland City tickle your fancy? We've got just the date spot for you, you urban lovebird. Nest up on NEO's balcony for a date night that strikes the perfect balance between chic and casual—all while taking the city's hustle and bustle from above, New York City style. Choose between small and sharing plates or keep to yourself with a perfectly plated main (we're sure your date will understand once they lay their eyes on your burrata or crayfish gratin). Don't let any prickly weather turn you away, they've got all the rainy day romantic essentials like cosy outdoor blankets, plush booths, a toasty little fireplace to warm up by.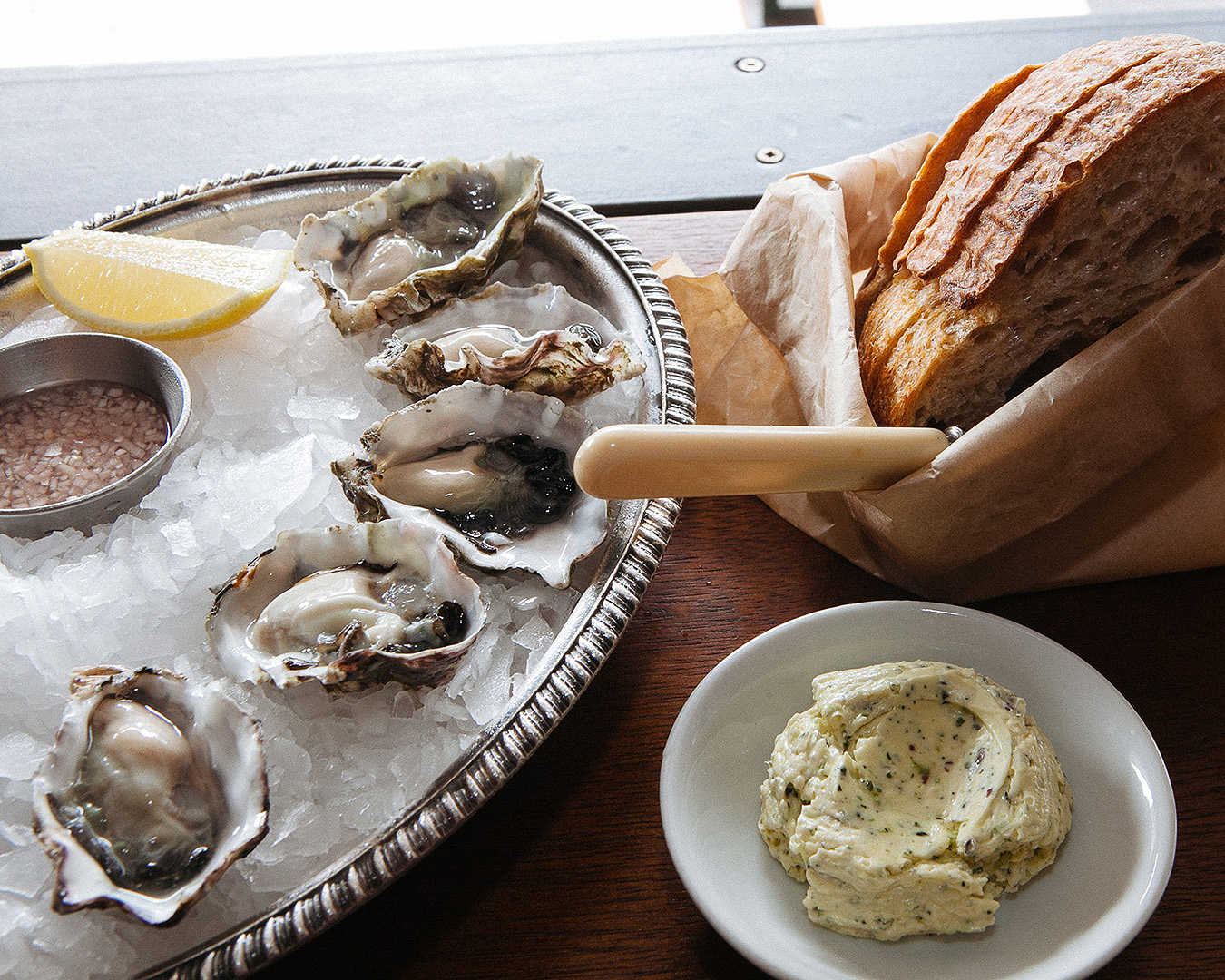 Bar Celeste
K' ROAD
Dimly lit interiors, a killer wine list and delectable sharing plates? Yep, K' Road's sweetheart neo bistro Bar Celeste has all the makings for one of Auckland's most Romantic restaurant destinations. You'll find a succinct, yet sweet, selection of wholesome plates: think garden-to-table fresh veggies, top-notch seafood and local meats all perfectly plated. Better yet, the Celeste team now takes dinner bookings—ensuring you can surprise your main squeeze with the dinner they deserve without a hefty wait time.
Kazuya
Eden Terrace
Hidden behind an unassuming door on Symonds street lies possibly one of Auckland's best kept—and most romantic—secrets. Low lighting, plush seats, an intimate setting and amazing service, this is one meal you'll want to linger over at your impeccably-dressed table. The Asian-fusion dishes at Kazuya are so delightfully presented, they almost look too good to eat… almost. Enjoy a seasonal five or seven course set menu or go all out and indulge in Kazuya's nine-course degustation menu. Whatever you decide on, we promise you'll leave Kazuya with a belly full of goodness and a smile on your face.
Eight
Auckland CBD
Two lovebirds. Eight cuisines. Endless kudos points from your loved one. The Cordis' Eight Restaurant is high on the list for a romantic (and heavily decadent) night out. Here you can experience next-level extravagance, as you nibble your way through Eight different all-you-can-eat restaurants. Start with the seafood bar (hello oysters) and hop between everything from Italian, fresh sushi, Tandoori and Chinese stations until you reach the delectable dessert table: where you'll be treated to two huge chocolate fountains among an endless array of endless fresh fruits to dip in plus tiny desserts. Make sure you and your beau wear loose pants. Aside from it being super cute and matching, it'll come in handy for concealing the effects of the mountain of food you'll be savouring.
Paris Butter
Herne Bay
Paris Butter. The name says it all really. Modern European fare is dished up with a sophisticated French spin at this Herne Bay establishment. With avant-garde foodies working their magic in the kitchen, you'll be treated to fine dining where creativity, lashings of love, and local produce are the key ingredients. From the a-la-carte to their degustation menus, plates are perfectly presented—to the point where they're almost too pretty to stick a fork in. Speaking of pretty, make sure you try Paris Butter's cocktails. They're nothing short of liquid works of art.
Baduzzi
Wynyard Quarter
Nothing says romance like sharing a big bowl of spaghetti and meatballs, Lady and the Tramp style. At Wynyard Quarter hotspot Baduzzi you can do just that—with premium handmade meatballs don't you know. Slink into their sumptuous tufted booths, and sink your teeth into their 'polpette' made from everything from red meat to crayfish, along with a dish or two of fresh handmade pasta. You won't want to leave without tucking into their tiramisu, torta caprese or ricotta cannoli for dessert. Trust us, your date and your tastebuds will love you for it.
Le Garde-Manger
Queen Street
A romantic escape to Paris not on the table at the moment? Not to worry, a table at Le Garde-Manger will certainly do the trick instead. Make like you're finishing off a day's galavanting in the city of love, and nestle in for a cosy dinner at their Queen Street locale. Authentic dishes are reminiscent of bistros you'd find dotted around French cities, like onion soup, coq au vin and tartiflette. The authentic touches don't stop there: cosy interiors, gingham tablecloths, a warm atmosphere keep this place cosy, and will have your partner's heart melt more than their gooey chocolate dessert crepes.
Pasta e Cuore
Mt Eden
Translating from Italian to mean 'Pasta and Heart,' it comes as no surprise that Pasta e Cuore is one of Auckland's most romantic restaurants. Just like the pasta, the dining area at this Mt Eden institution is casually chic and complete with a festoon-lit outdoor area, making for an ideal low key date night spot. You'll want to spare a moment of looking lovingly at your date, and cast your eye over the wine list instead—an amazing list of fine red, white and sparkling drops await.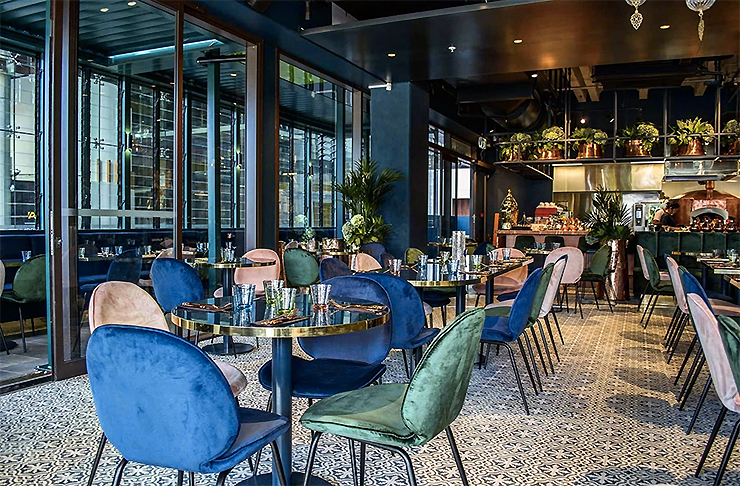 Feriza's
Wynyard Quarter
Sumptuously decorated with jewel tones, blown glass chandeliers and touches of gold, Feriza's makes for the most plush dinner date backdrop. As one of Auckland's most romantic restaurants, you'll be spoilt for choice with Middle Eastern-inspired plates and platters for two. After all, sharing is caring. From dinner right through to their decadent desserts, each dish will arrive perfectly plated—on glamorous Ottoman-esque crockery to boot. Better yet, it's right across from the waterfront, so you're perfectly placed for a romantic post-dinner stroll.
Sid At The French Cafe
Eden Terrace
They say that shaking things up is the way to keep the spark alive, so try something different with your main squeeze and head to Sid At The French Cafe's Tuesday Test Nights. You'll be intimately perched around the private dining room table, and be introduced to a series of experimental dishes hailing from chef Sid Sahrawat's iconic restaurants. Not only that, the legend himself will plate and present each dish to you, as you journey along this exquisite culinary adventure. As one of Auckland's best fine dining restaurants, you'll also find a perfectly curated a-la-carte menu, as well as five or seven course degustations available Tuesday to Saturday.
Cotto
K' Road
If Italian is the language of love, then pasta ought to be the taste of love. At K' Road modern-day institution Cotto, premium pasta is at the heart of their menu. Handmade fresh daily, you'll find this pasta taking a variety of shapes and forms on their short but sweet dinner menu. Wash it down with one of their five spritzes or a drop of wine from their curated list, and you've got yourself the components for Auckland's best date night.
Casita Miro
Waiheke
Dedicate an entire day to eating and drinking your way around everything Casita Miro has to offer. Start with a ferry to Waiheke, and then settle in for a day of basking in the romantic atmosphere of the rustic Spanish-styled Casita. You'll be able to indulge in shared platters, tapas or a four course fiesta—with the vineyard's own wine to match, of course. For an extra romantic touch, whisk your date away to the vineyard for a romantic stroll around the vines.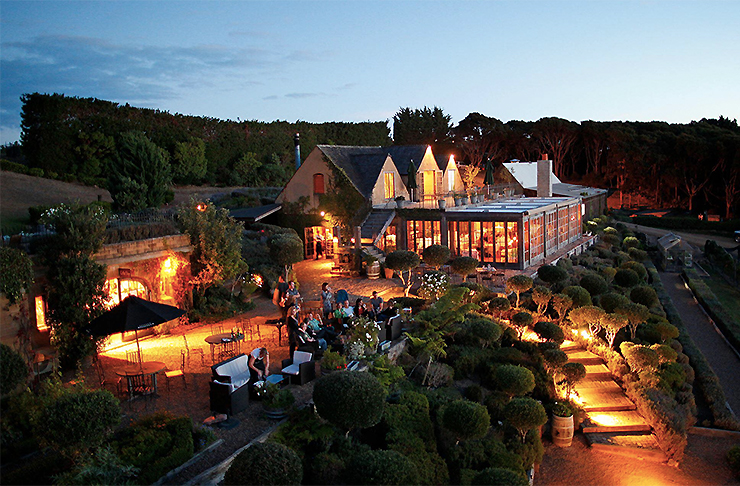 Mudbrick Restaurant
Waiheke
Another impossibly romantic destination on Waiheke island is Mudbrick. It's home to a sprawling vineyard, an exquisite cellar door, luxury cottages and of course, one of Auckland's most romantic restaurants. Fine dining is at the heart of this menu, so expect exceptional flavours and textures presented as plated works of art. If you're after a slightly more casual vibe the Archive Bar and Bistro is a welcome new addition. Of course, the real star of the show here is the wine, which is best enjoyed sitting al-fresco in Mudbrick's courtyard, while watching the sunset over the picturesque rolling hills.
Ortolana
Britomart
One of the most romantic inner city restaurants is none other than Ortolana. Smack-bang in the middle of Britomart, Ortolana is the perfect date spot for busy city bees looking to settle in for a night of post-work wining and dining. You'll find an ever-changing selection of Italian inspired dishes on the menu here, all made from fresh produce from their very own Kumeu farm. Twinkling fairy lights, chic comfortable interiors, impossibly fresh food and a stellar wine selection—this place has got the casual romantic vibes down-pat.
The Sugar Club
Auckland CBD
Take your date game up to the next level—literally—and indulge in a night of fine dining above Auckland's skyline at The Sugar Club. Whether you opt for a-la-carte or a degustation session, their ever changing, inventive and innovative menu will certainly woo your loved one. Each dish comes out plated to perfection, and boasts only the finest local and imported ingredients. Your taste buds aren't the only things in for a treat here, as views sweep across all corners of Auckland city. With this backdrop, it's no wonder this gem is perfect for celebrating milestones and even popping certain special questions.
The Grove
Auckland CBD
Warm and cosy, The Grove is the perfect destination for a romantic dinner for two. As one of Auckland's best fine dining establishments, your date will be dazzled by the top-quality calibre of the dishes. Taste your way through a myriad of textures and flavours, as you settle in for a 'petit' degustation of nine courses, or a twelve-course extravaganza. Oh, and we can't forget about the wine—The Grove has you covered with a highly curated, comprehensive list.
SPQR
Ponsonby
Popular with Aucklanders for snazzy brunches, long lunches, date nights and everything in between, SPQR is undeniably one of the most romantic restaurants in Auckland. Live la dolce vita with your loved one, as you indulge in fresh seafood and grazing platters to start, then move on to fine Italian-inspired surf and turf style dishes as well as pizza and pasta for mains. This restaurant's iconic Ponsonby-road facing terrace makes for the perfect al-fresco dining spot over summer. Come winter, you'll want to grab your date and cosy up around the indoor fireplace—vino in hand of course.
Non Solo Pizza
PARNELL
Sharing truly is caring. There's no better place to come together and graze an evening away than at Parnell's iconic Non Solo Pizza. They're the purveyors of spectacular sharing platters and antipasti: with three decades of experience whipping up Italian favourites like burrata, ricotta dip and calamari appearing alongside their legendary rustic pizzas. Our vote is to nab a seat in their dreamy courtyard. It's draped with twinkling fairy lights and sprawling greenery, making it feel like the closest thing to dining at an Italian villa this side of the equator.
After a stellar meal, why not up the ante with one of the most romantic things to do in Auckland after dark.
Image credit: Casita Miro, La Maree, Bar Celeste by Wono Kim, Feriza's, Mudbrick, The Grove