Aucklanders have always been big fans of brunch, but add the word bottomless and there's no holding us back. Whether it's bottomless bubbles and beer with dumplings or free-flowing bloody marys with a side of pizza or even a bottomless vegan feast, there's a bottomless brunch (or lunch or dinner for that matter) to suit anyone and everyone. So let the festivities commence with Urban List's guide to the best bottomless brunches in Auckland—drink up.
Lula's Bottomless Brunch
Princes Wharf | $49.50 | 2 hours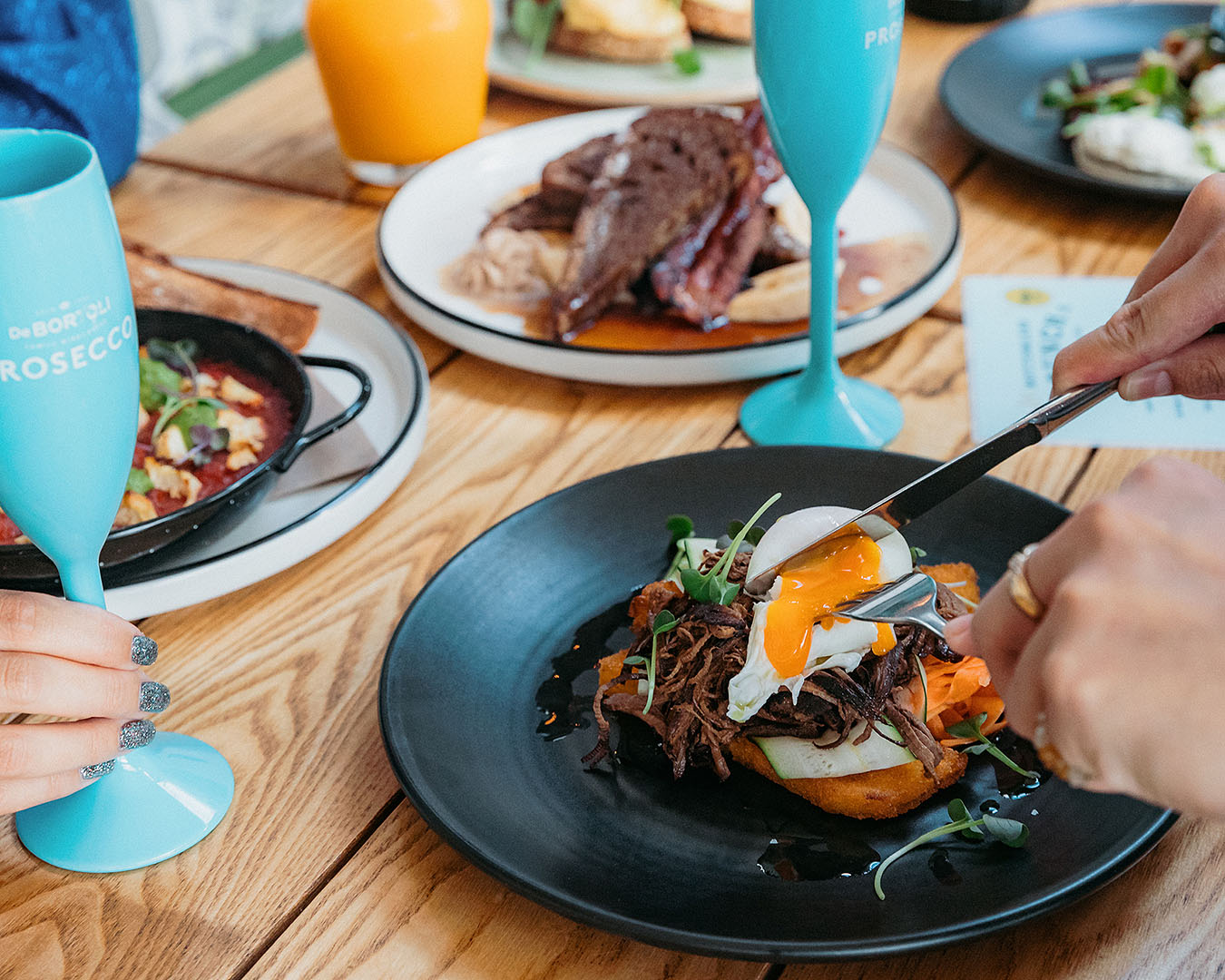 One of the most renowned and best bottomless brunches in Tāmaki Makaurau is at The Lula Inn on Auckland's Viaduct Harbour. The two-hour Lula's Bottomless Brunch package gives you the choice of Lula's Benedict, 16-hour braised brisket, smoked kahawai or spiced slow-roasted tomatoes or indulgent brûlée banana bread with bacon and whipped mascarpone, plus bottomless Prosecco, Mimosas, Bloody Marys and a non-alcoholic Paradise juice. Every so often the team throws a next-level 'Big Bottomless Brunch' with the usual bottomless beverages plus brunch-inspired grazing tables and live music. Yas.
Franc's Bottomless Nachos
Takapuna | $50 | 2hrs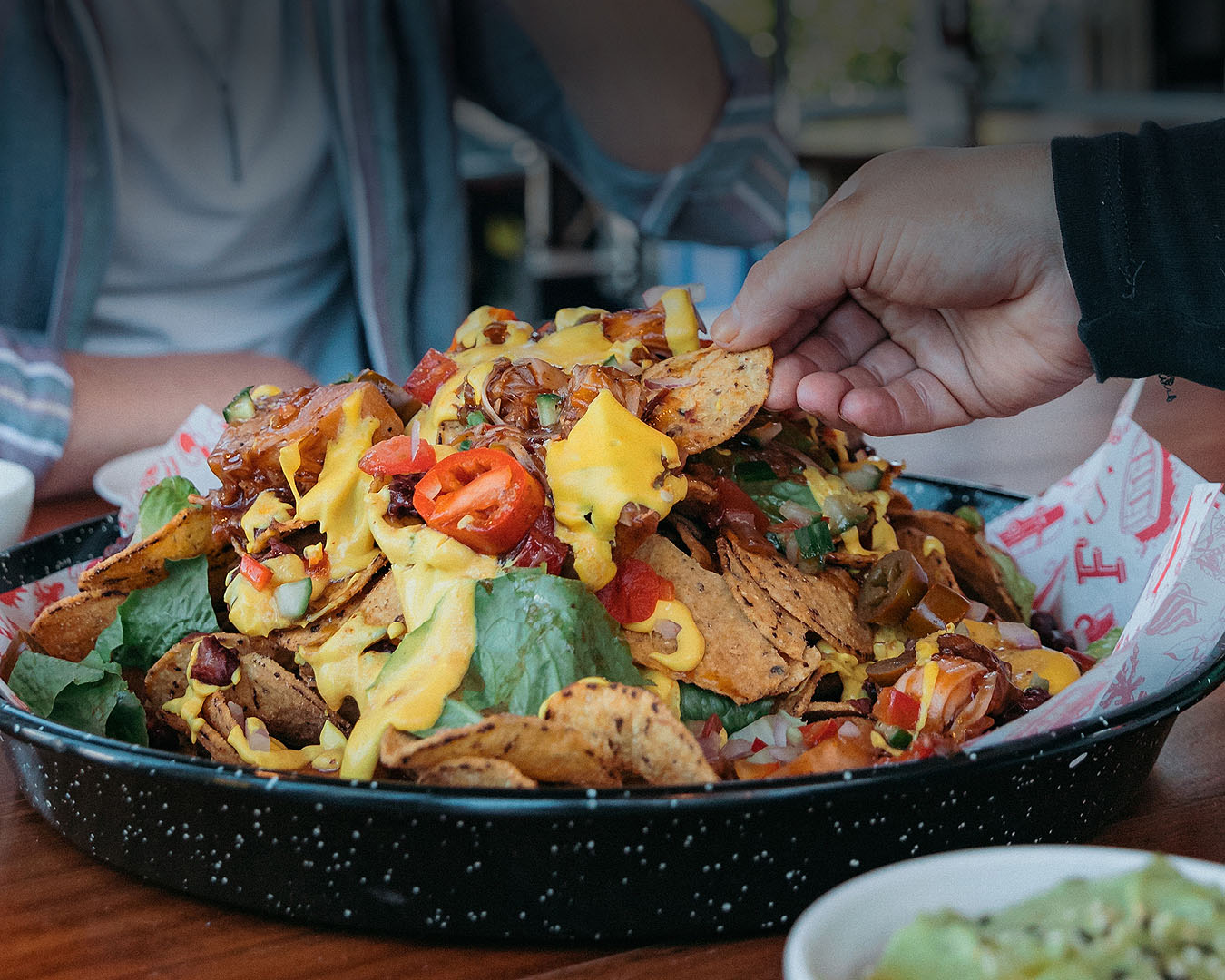 Hold onto your hats and wear your loosest clothes for this one folks, because bottomless nachos are a thing and you can find them every Thursday from 5pm until the end of May at Franc's Bar And Diner in Takapuna. Grab your mates and prepare for carb-loading of the highest order with two hours of shared (gluten-free) nachos, washed down with bottomless beer and bubbles. With a live DJ spinning the decks we challenge you to find the bottom of this veritable nacho mountain. You can even add on a Franc's Favourite Pineapple Margarita for $12 if you're keen to take things to the next level. Sound like a bit of you? Don't hang about, bookings are essential so make yours here.
Lucky 8 Bottomless Brunch
Ponsonby | $88 | 2hrs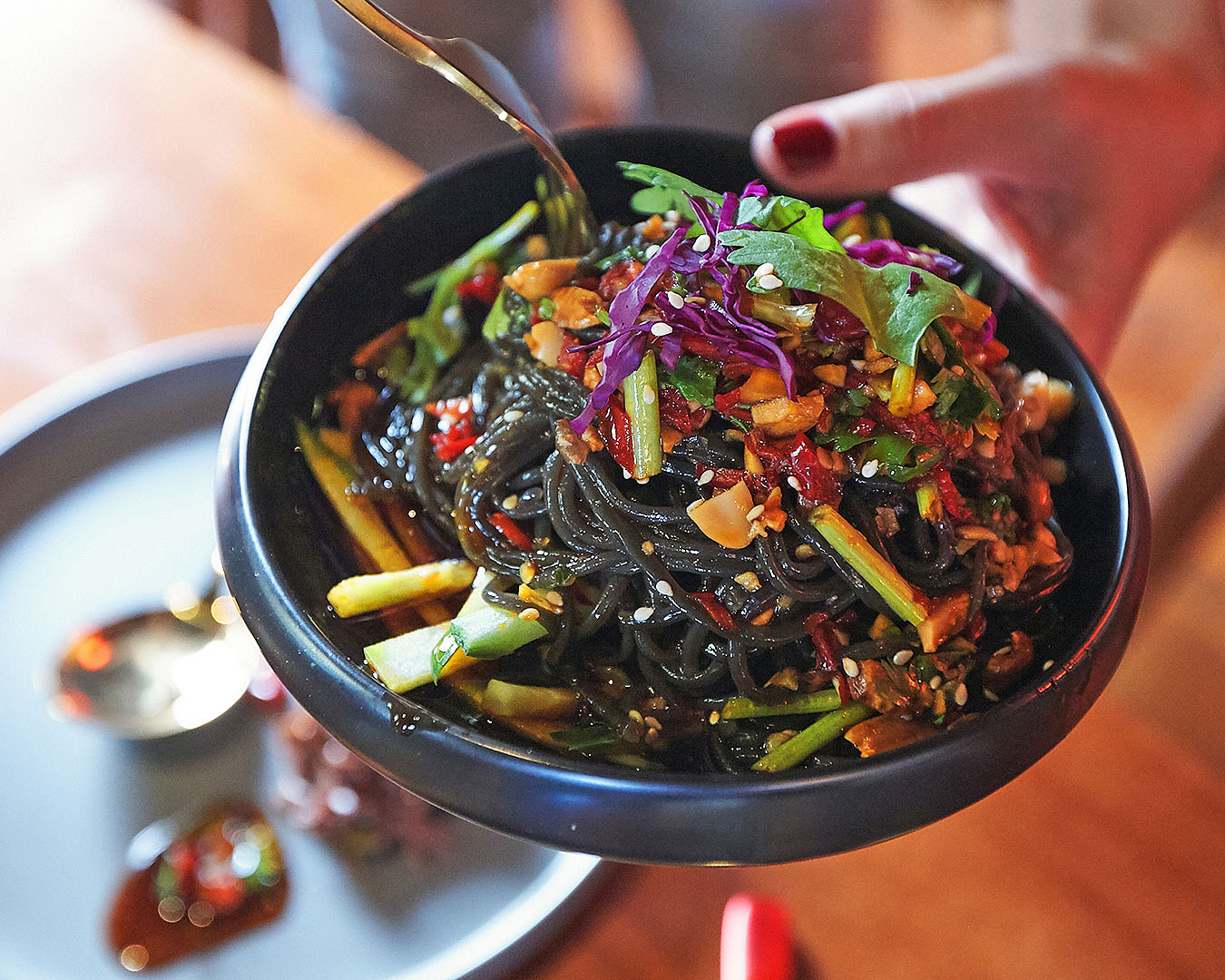 One of Ponsonby Road's favourite drinking, dining and partying establishments Lucky 8 has just released its own version of a next-level bottomless brunch. That's right, for two hours on Fridays, Saturdays and Sundays from 11.30am to 1.30pm you'll be able to gorge on some of Lucky 8's best dishes including their juicy dumplings and legendary chilli chicken, all washed down with Lucky's spritzes, mimosas, tap beers and our personal fave—the Viet Dragon—Lucky 8's delicious take on the espresso martini. Best book the crew in now, this one's a doozy.
V.T Station Bottomless Brunch
Newmarket | $65 | 2hrs
Few words bring about more joy (and admittedly, drool) in the Urban List office than 'bottomless brunch.' So you can bet we were fizzing when one of our fave Newmarket spots—V.T. Station—announced that they were getting in on the act with a spicy new offering of their own. Yup, the team that consistently brings us some of the city's best Indian cuisine (not to mention cocktails in a bong—IYKYK) are now also slinging an insane kebab and cocktail-themed bottomless brunch every Saturday and Sunday between 11 am and 3 pm. Head on down to this rad spot, themed after the famous Victoria Terminus or V.T. Station in Mumbai, and settle in for an epic spread of chicken and mutton kebabs, dahl puri crispy dough balls, curry chips and fried chicken, along with blackberry sangria, cranberry spritzers, prosecco and gin concoctions to wash it all down (and for just $65pp, we might add).
Khu Khu Bottomless Brunch
Ponsonby | $45 | 1.5hrs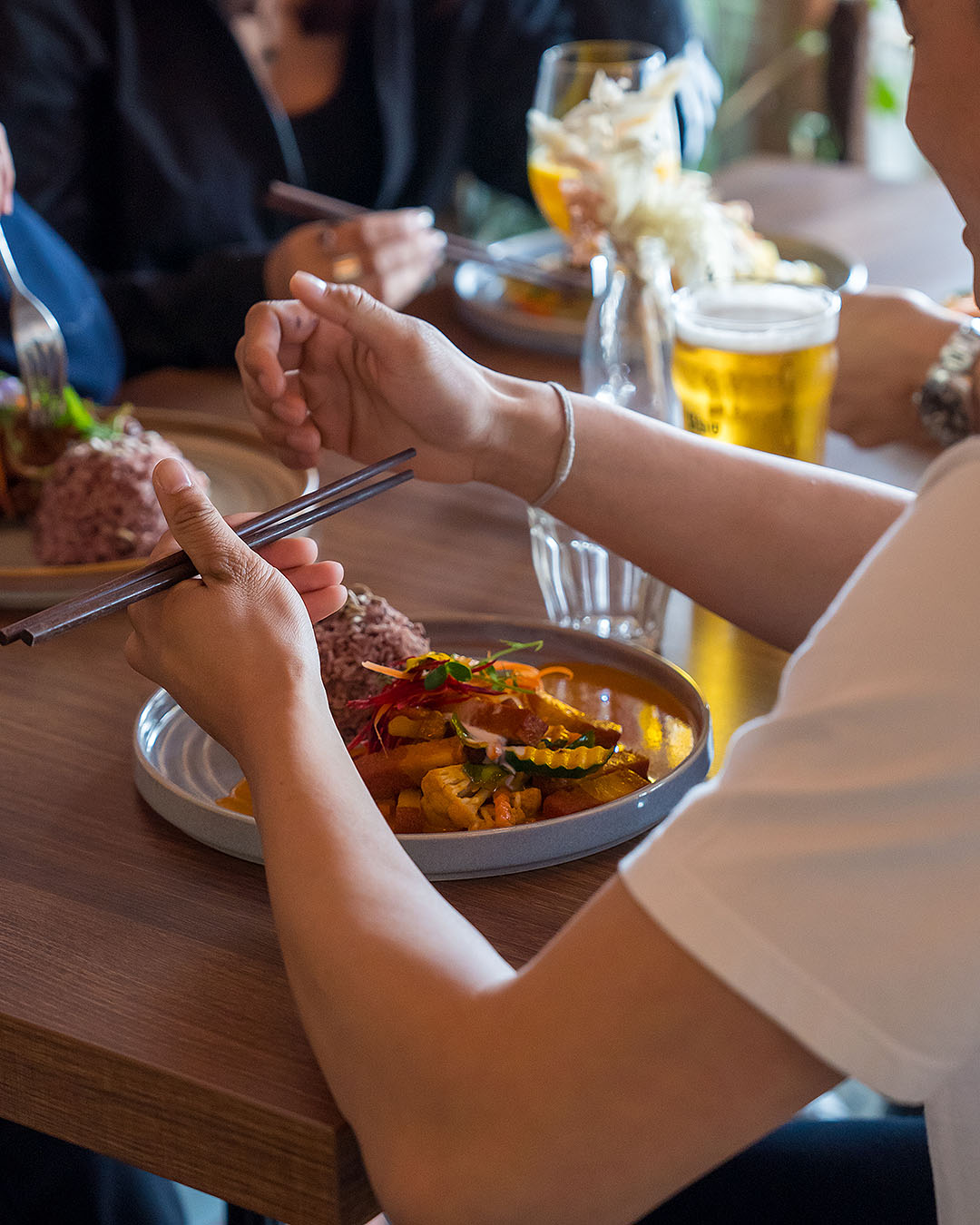 One of the best vegan restaurants in Auckland has released its very own version of the delectable bottomless brunch and we are absolutely here for it. Khu Khu's feast means you'll get an hour and a half to chow down on a Tamsang dish of your choice—including dishes made with their legendary plant-based duck, vegan pork belly or crispy 'chicken' with a side of purple rice and sunflower seeds plus bottomless drinks all for the princely sum of just $45 every Friday, Saturday and Sunday. Drinks include bottomless prosecco, mimosas, white and red sangria, beer and soft drinks. What a steal.
Wu & You's Bottomless Bubbles & Brunch
Mt Eden | $55 | 90 minutes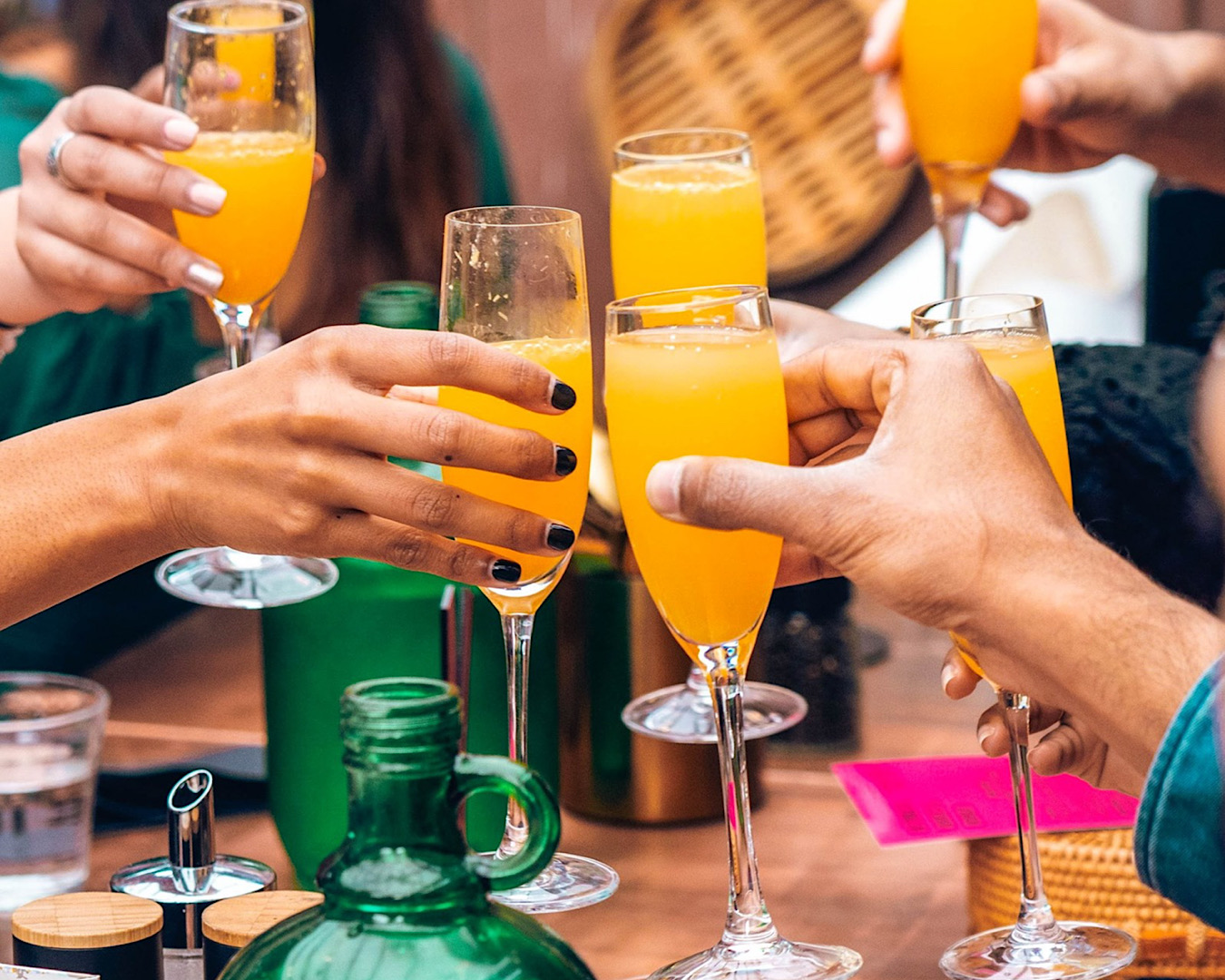 If you like your brunch with a side of neon, and some deliciously dynamic Asian flavours, head to Bottomless Bubbles & Brunch at Wu & You. On the brunch side of things, there's everything from bao and burgers to green papaya salad, five-spiced pork belly and beef rendang with fried curry leaves and roti. Then for that all-important hydration, there are bottomless Mimosas, Aperol Spritz, Virgin Sunrise and the mysterious yet utterly compelling 'Bloody Dragon'.
ELMO'S Italian Brunch
Ponsonby | $65 | 2 hours
Four words: Bloody Mary DIY Bar. That's right, at ELMO'S bombastic, bold and bubbalicious Italian Brunch you can customise your Bloody Mary to suit your mood with whatever spice and garnish takes your fancy. Available every weekend this epic brunch has so many delicious drinks and dishes to choose from. A case in point is their puffed pizza fritta with scrambled egg, candied woodfired tomatoes, prosciutto and fresh chilli atop a crispy garlic butter base. We hear their vegemite swirl pizza with taleggio has a bit of a cult following and their eggs benedict ravioli is the stuff of dreams.
The Flying Burrito Brothers' Bottomless Loco Lunches
Newmarket & Albany | $64.95 | 90 minutes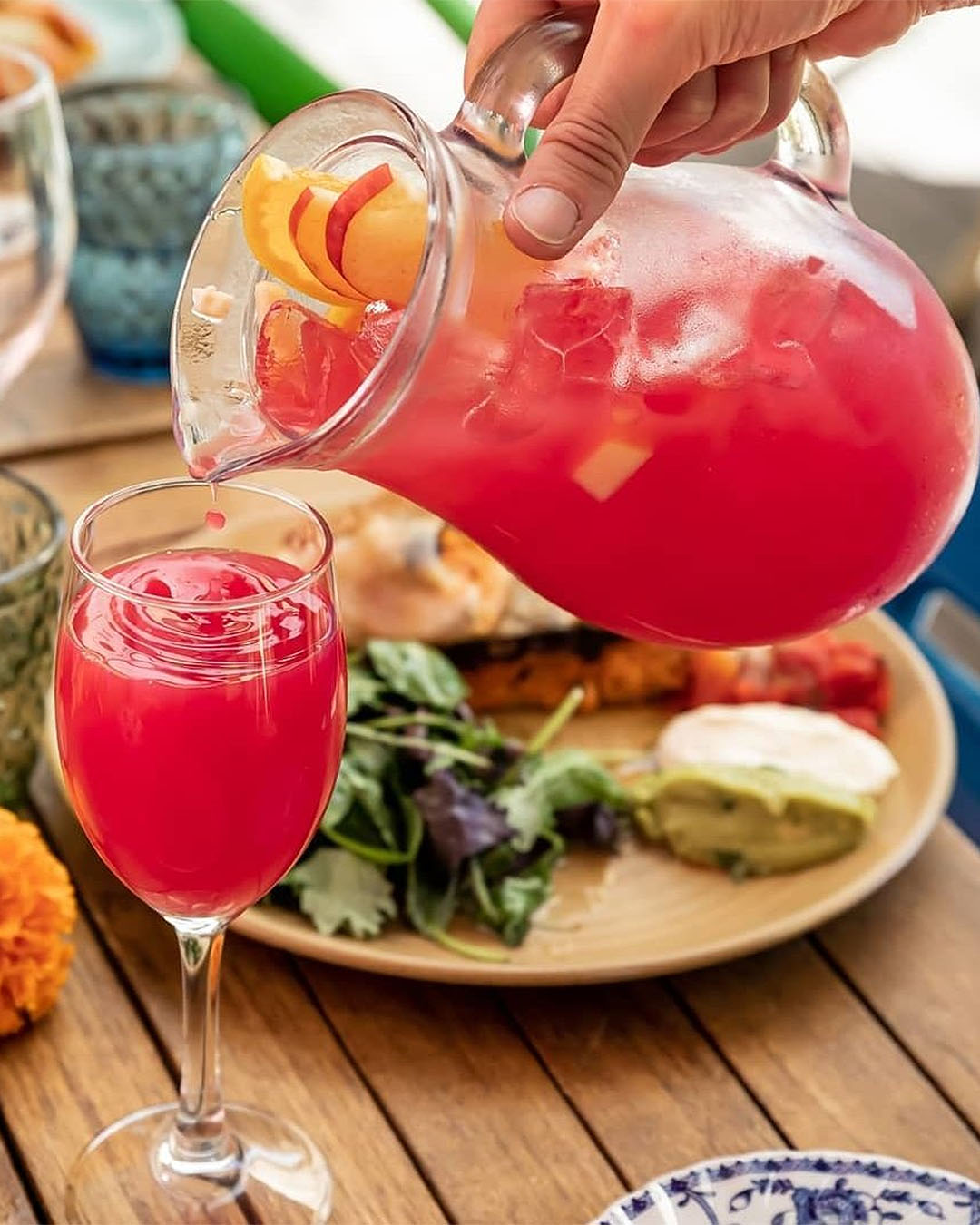 Another of the best bottomless brunches in Auckland, and a rather mexellent one at that, is The Flying Burrito Brothers' Bottomless Loco Lunches. Round up some amigos—there's a four-person minimum here—and kickstart the festivities with the quintessentially Mexican tomato salsa, guacamole and corn chips to share. Next up you'll dig into your choice of tacos, home-style nachos, enchiladas, a burrito, ensalada or a quesadilla perfectly accompanied by bottomless Sol, Tiger or Becks beers and jugs of Red Sangria. Olé.
Pilkington's Bottomless & Long Lunch
Auckland CBD | $65 | 2 hours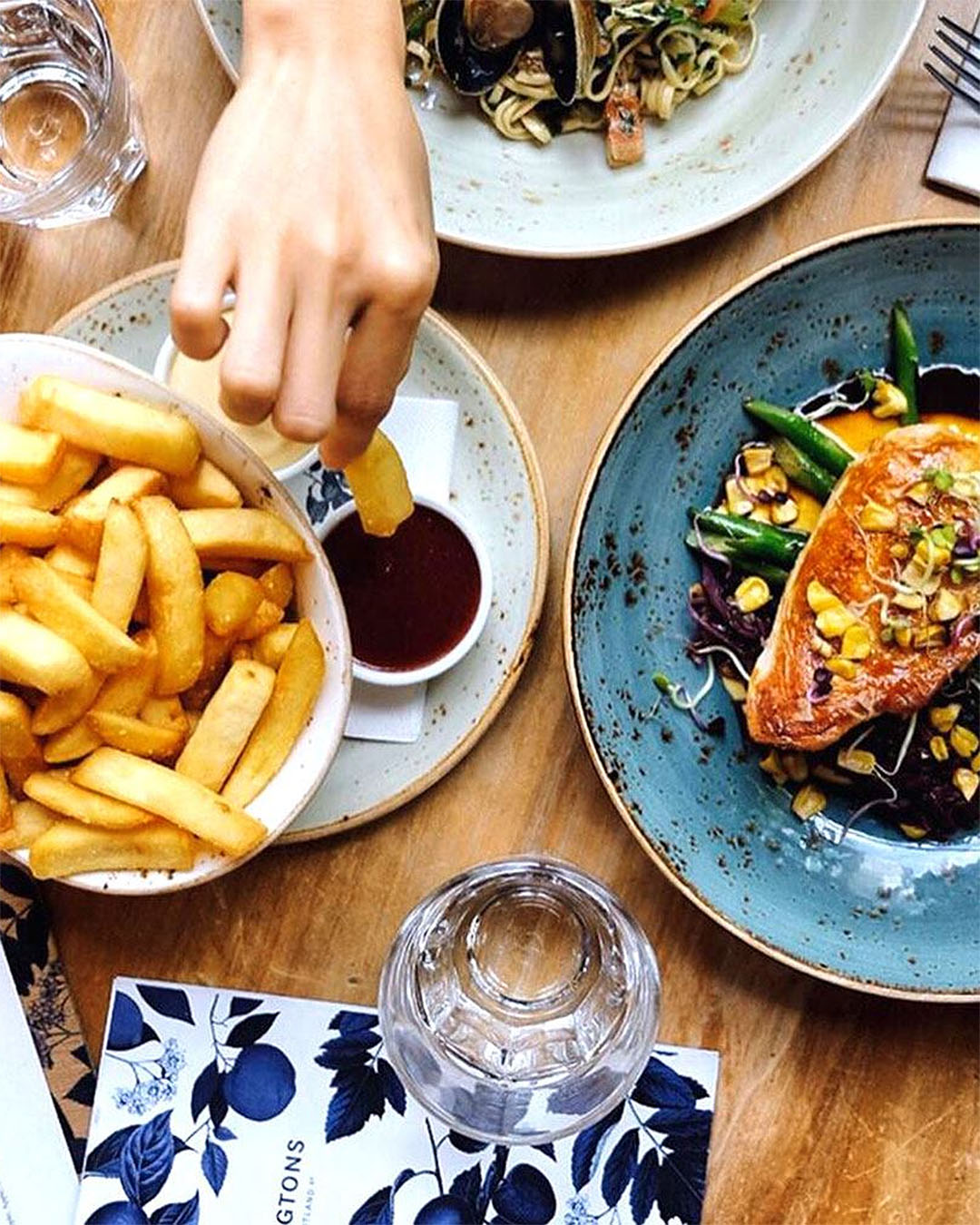 Every Saturday Pilkington's serves up quite possibly the most boujee bottomless brunch in town. Known as their Bottomless & Long Lunch the menu boasts the likes of mushroom and lentil pâté, beef tataki, emulsified egg yolk, kimchi purée and lavosh. Wash down these and other intriguing delicacies with bottomless Tokyo dry tap beer, vodka cocktails, Invivo Sauvignon Blanc and Invivo Pinot Gris. We'll raise a glass to that.
Basalt's Bottomless Brunch
Howick | $45 | 2 hours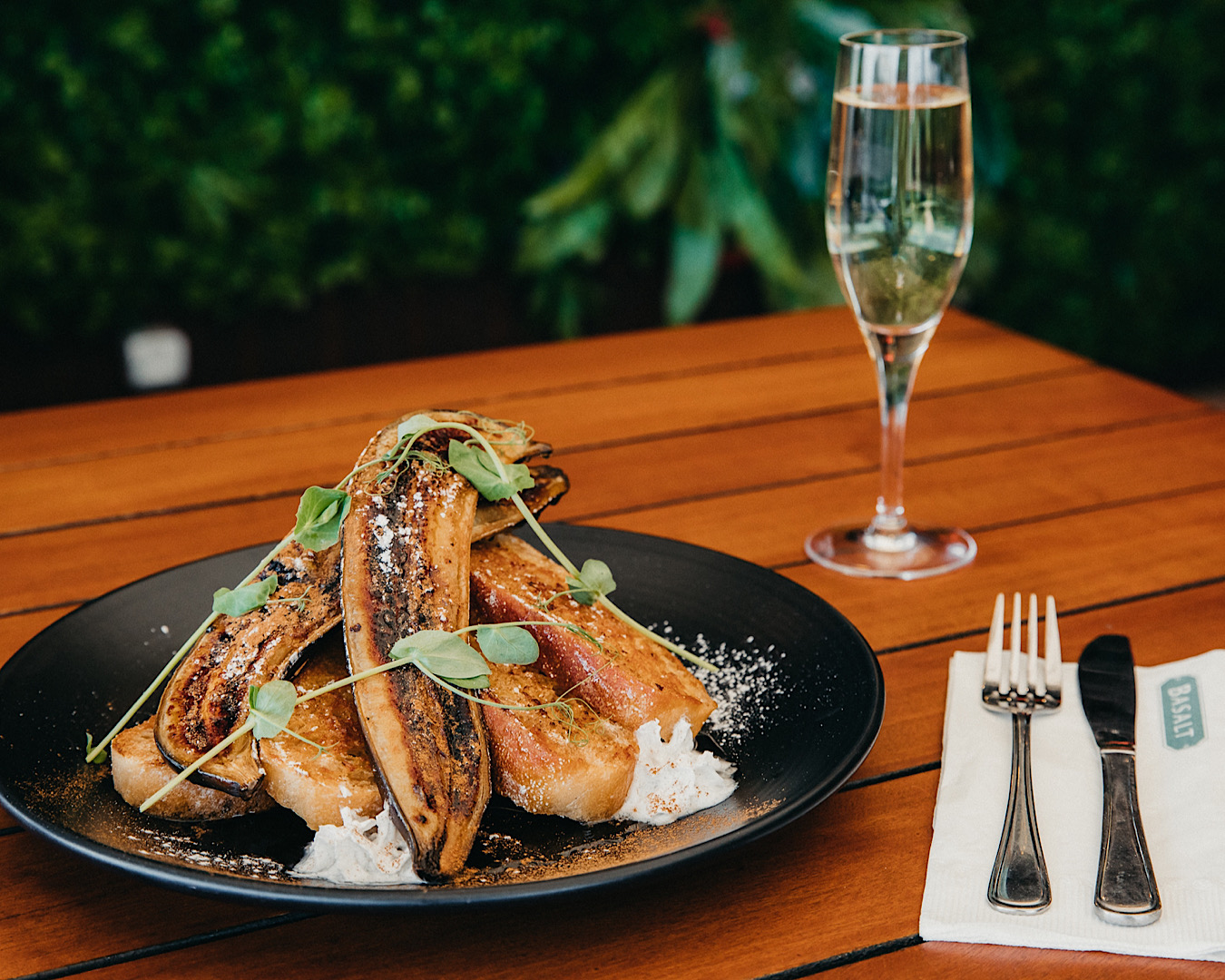 Not all of the best bottomless brunches are in the heart of Auckland. Rooftop gastropub Basalt, located in the Eastern suburb of Howick, also knows how to bring it when it comes to bottomless brunch. The menu features crowd-pleasing delights such as chai-spiced French toast, corn fritters with crispy bacon, chorizo mish-mash and more. Available the first Saturday of every month the Basalt Bottomless Brunch is the place to be. Wrap your mouth around all the Mimosas, Prosecco, Peach Bellinis and Bloody Marys you could want and boost your brunch game with a side of hash browns. Yaaas.
The Grange's Great Long Lunch
Takapuna | $69 | 2 hours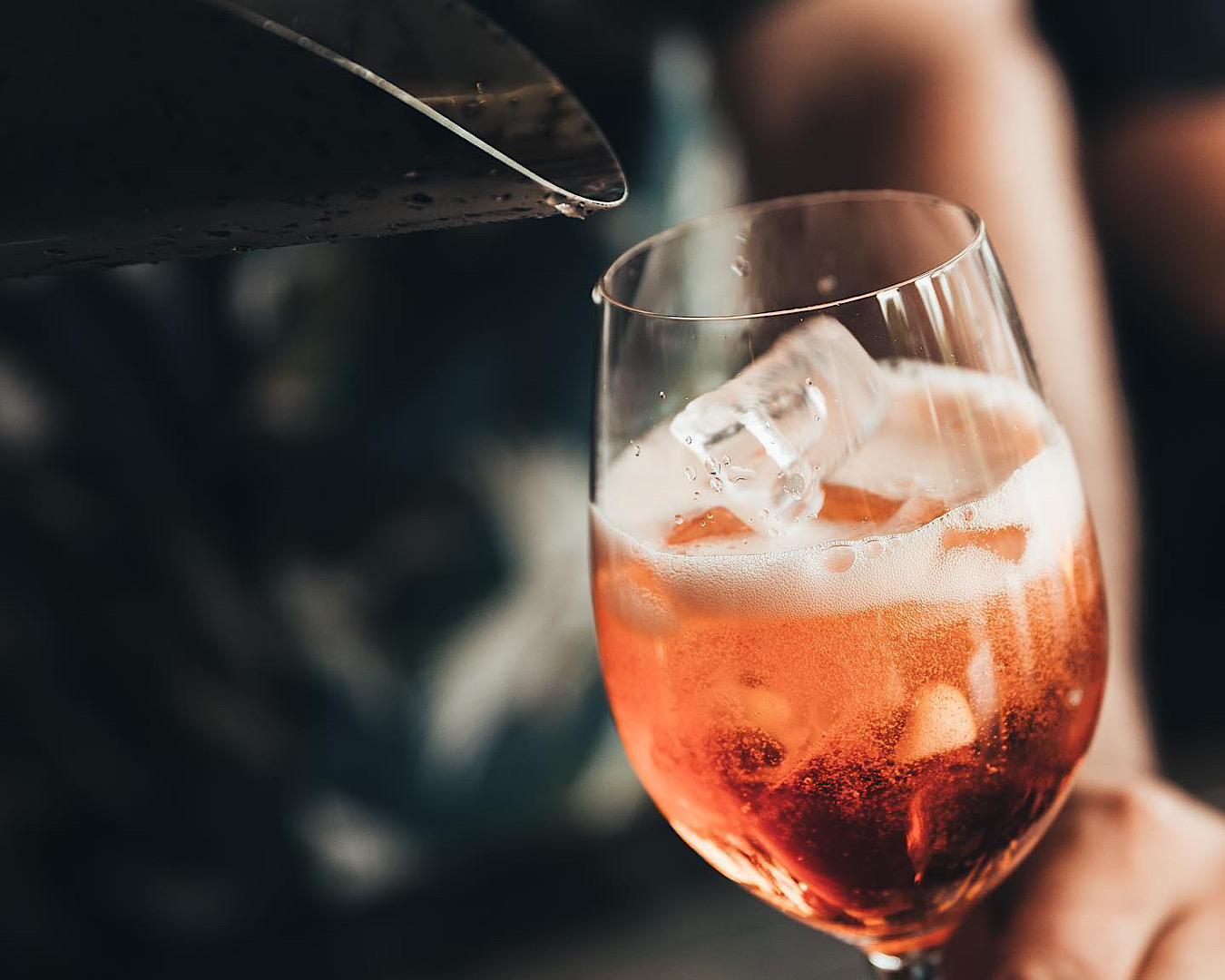 Every Saturday afternoon The Grange turns out one of the best bottomless brunches in town. Book a table at the Great Long Lunch and you'll enjoy two hours of bottomless Squealing Pig wines, Peroni beer or Sangria plus your choice of pasta of the day, fish and chips or burgers and fries, and a shared charcuterie platter of cured meats, cheese and salmon rillettes. Vegan and vegetarian options are also available. Get in.
Lula's Bottomless Beer, Bubbles & Dumplings
Auckland CBD | $47.50 | 1.5 hours
And if we really go to town with the fluidity of brunch, perhaps you're a shift worker or you just prefer your brunch moonlit (no judgment here) you might just love digging into another bottomless occasion at The Lula Inn, Lula's Bottomless Beer, Bubbles & Dumplings. With bottomless Export Gold or prosecco, and meat or vegan dumplings, plus Lula's Jukebox Live keeping the beats fresh it doesn't get better than this.
Craving a pie? Here are the best in Tāmaki Makaurau as chosen by you, just don't forget to blow on it.
Image credit: Pilkington's, Francs Takapuna, Lucky 8 by Wono Kim, The Lula Inn, Wu & You, Elmo's, The Flying Burrito Brothers, Pilkington's, Basalt, The Grange, The Lula Inn.