Ah, the mighty degustation. Not only is it a chance to sample the crème de la crème of a restaurant's dishes, it's probs the only time you'll be encouraged to eat nine courses in one sitting (those DIY Tim Tam degustations you have at home don't count).
From plant-based and pocket friendly options, through to your classic silver service degustation dinners with the bevvy menus to match, Auckland has a little something for everyone spread out over multiple courses.
So when it's time to celebrate a special occasion, pop a pretty question, or simply just treat yourself to a foodie experience like no other, we've put in the belt-popping yards to bring you the very best degustations in Auckland.
Sidart
Three Lamps
Think you know fine dining and edible art? Think again: Sidart's Discovery Menu is here to push that boundary with five or seven courses to take your taste buds on a wonderfully wild ride that brings together Kiwi produce with a dash of modern Indian flavours. It's headed by one of the country's most progressive chefs-slash-culinary-wizards, Sid Sahrawat, so rest assured that you're in for pure culinary magic that'll leave your jaw nearing the floor and your fork hesitant to dig into the delicious creation in front of you. For a touch of dinnertime theatre, book in for their exclusive Chef's Table. You'll be treated to a front row ticket to the action happening in the kitchen, live commentary from their chefs, seven courses and a flute of champagne.
Ebisu
Britomart
Auckland's best destinations for a Japanese degustation dinner also happens to cater to plant-based folk with a top-notch vegan and vegetarian set menu sitting alongside their traditional offering. You'll find a stellar selection of Ebisu's best and most popular a-la-carte dishes along each of the menus: think miso soup, beef tataki, teriyaki chicken or tofu, fresh veggie rolls and those legendary Ebisu housemade pickles. The goodness doesn't stop there, there's even a specially paired sake menu to boot.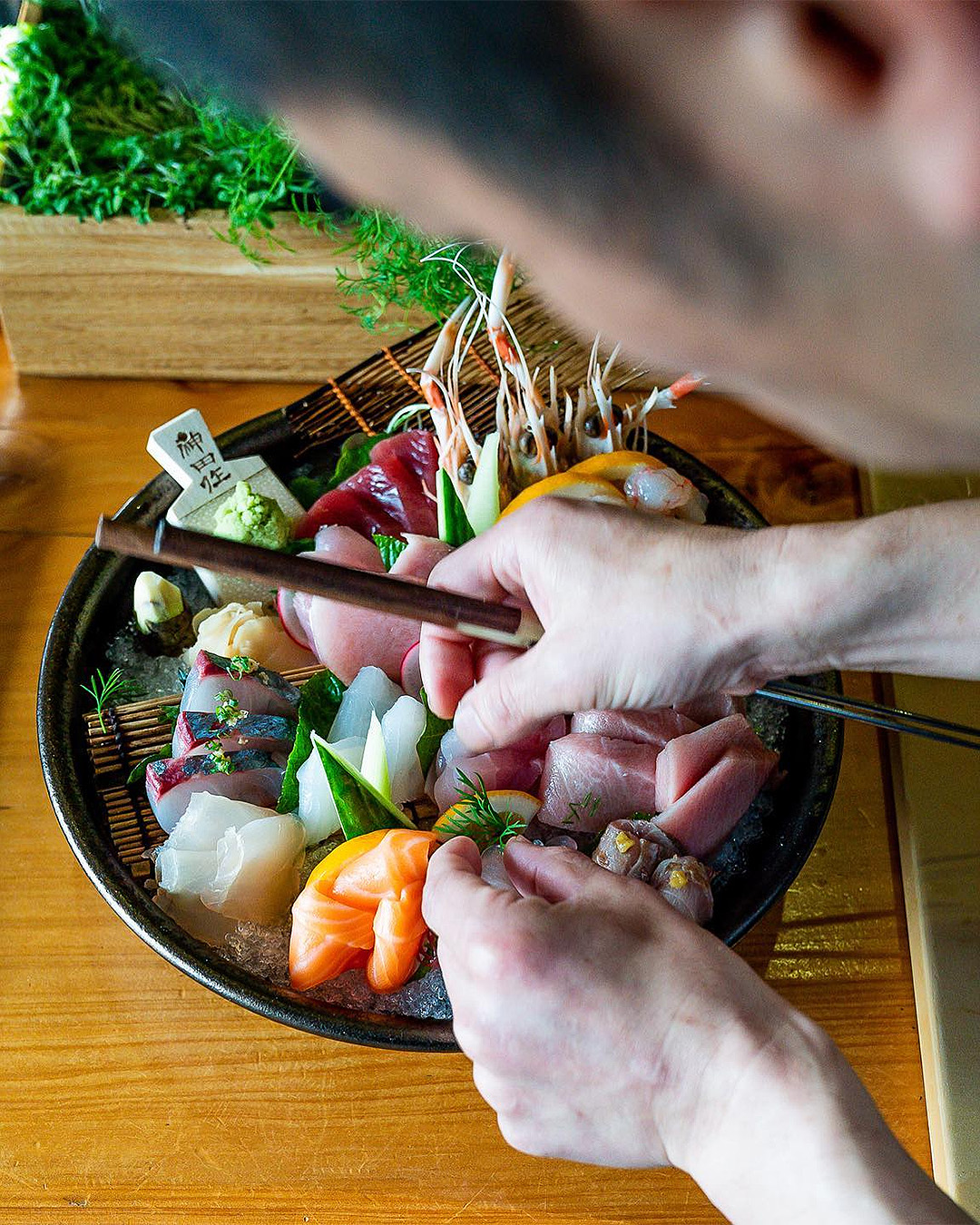 Cocoro
Ponsonby
While we're on the topic of legendary Japanese degustations in Auckland, allow us to introduce you to Cocoro. This Ponsonby 'it' spot has two set course menus that feature a series of wildly different, but equally delicious dishes. Their Omotenashi degustation brings together unique surf and turf, while their Sushi and Sashimi course is dedicated to—you guessed it—the freshest and most innovatively prepared kaimoana in its purest form (one course even has 15+ different varieties of seafood on one platter). As for those lads and ladies who lunch, they've even a degustation designed just for you. $79 a head is your ticket to four-courses of midday deliciousness including a flight of snacks from the kitchen.
Sid at The French Cafe
Eden Terrace
Sid at the French Cafe is a shining jewel in Auckland's fine dining crown, so it comes as no surprise that it's home to one of the best degustations you can find in Auckland. Led by power duo, Sid and Chand Sahrawat, Sid at the French Cafe merges food, service, atmosphere and decor to create a mind-blowing dining experience. Vegetarians and meat-eaters alike are catered to with dedicated menus—as are wine buffs, who have the luxury of an on-duty sommelier to help you pick a perfect drop or guide you through six-courses of exquisitely paired wines.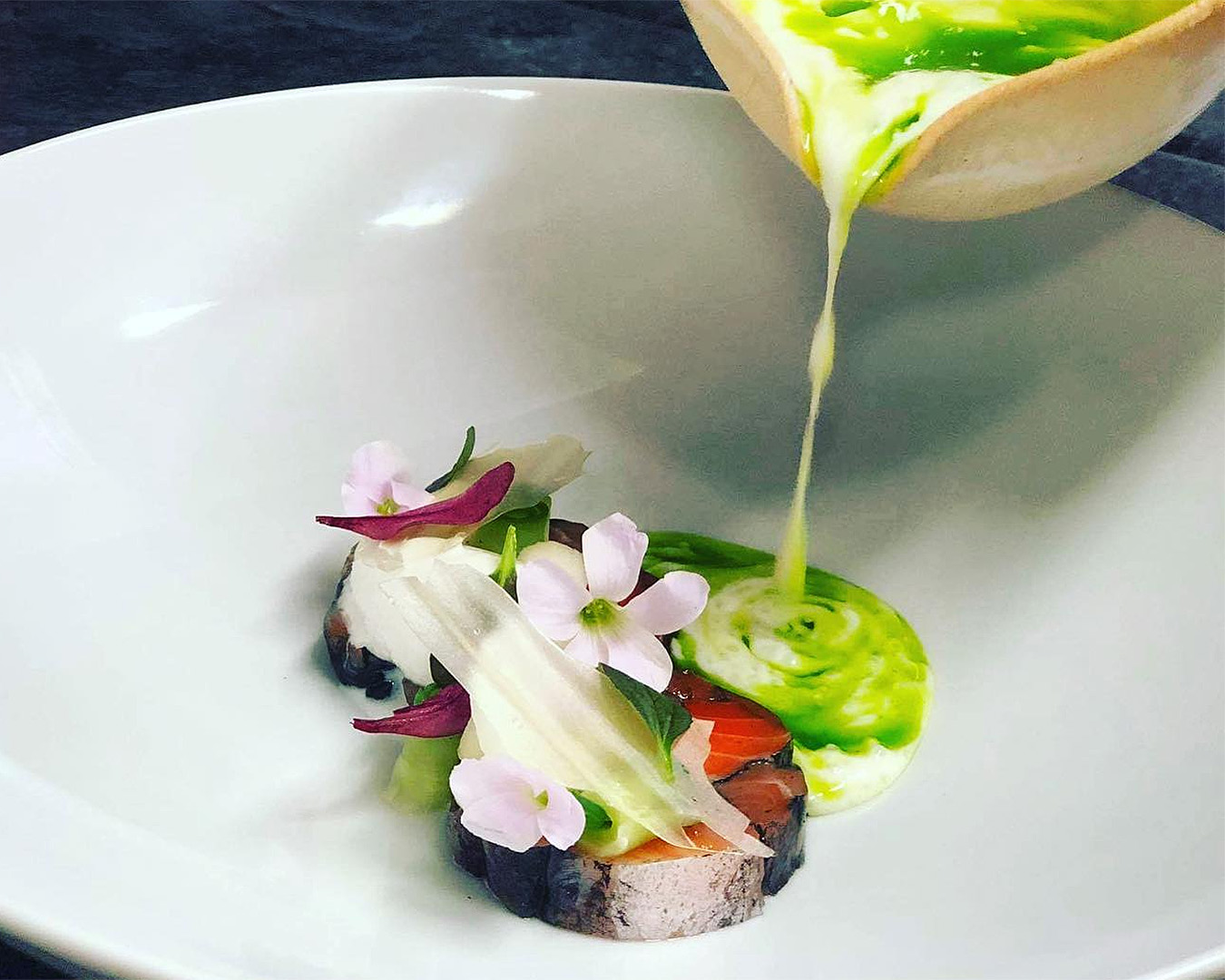 Paris Butter
Herne Bay
Considering that showstopping degustations are Paris Butter's (quite literally) bread and butter, it should come as no surprise that their 'Menu Du Chef' dinner has landed them a place in our hearts as one of Auckland's best degustation destinations. They're all about French-inspired fare with Kiwi ingredients—so naturally the result is course upon course of food bursting with freshness, flavour and finesse. Adventurous foodies will also want to give their weekly Test Kitchen Tuesdays a thought: it's where their creative team bands together to plate up the most unique, boundary-pushing, finger-licking, jaw-dropping creations for an ideal mid-week treat. But don't just take our word for it—tune in to their Instagram stories for a little preview (and a lot of FOMO) each Tuesday.
Kazuya
Eden Terrace
Fancy playing creative director for the night? Be the master of your foodie journey by booking yourself in for Kazuya's Premium Seven Course Degustation. Neatly tucked away behind an understated storefront, this hidden gem is where East meets West in the form of European fine cuisine with healthy splashes Japanese influences. During the Premium Degustation, chef Kazuya will be all ears to your requests and will go the extra mile to design original courses with all the ingredients you wished for in mind. Or leave it to the team to do their thing and keep it simple (well, as simple as an exquisite degustation can be) with their five or seven course classic options. Whichever you choose, prepare to walk out with happy taste buds, bellies and hearts.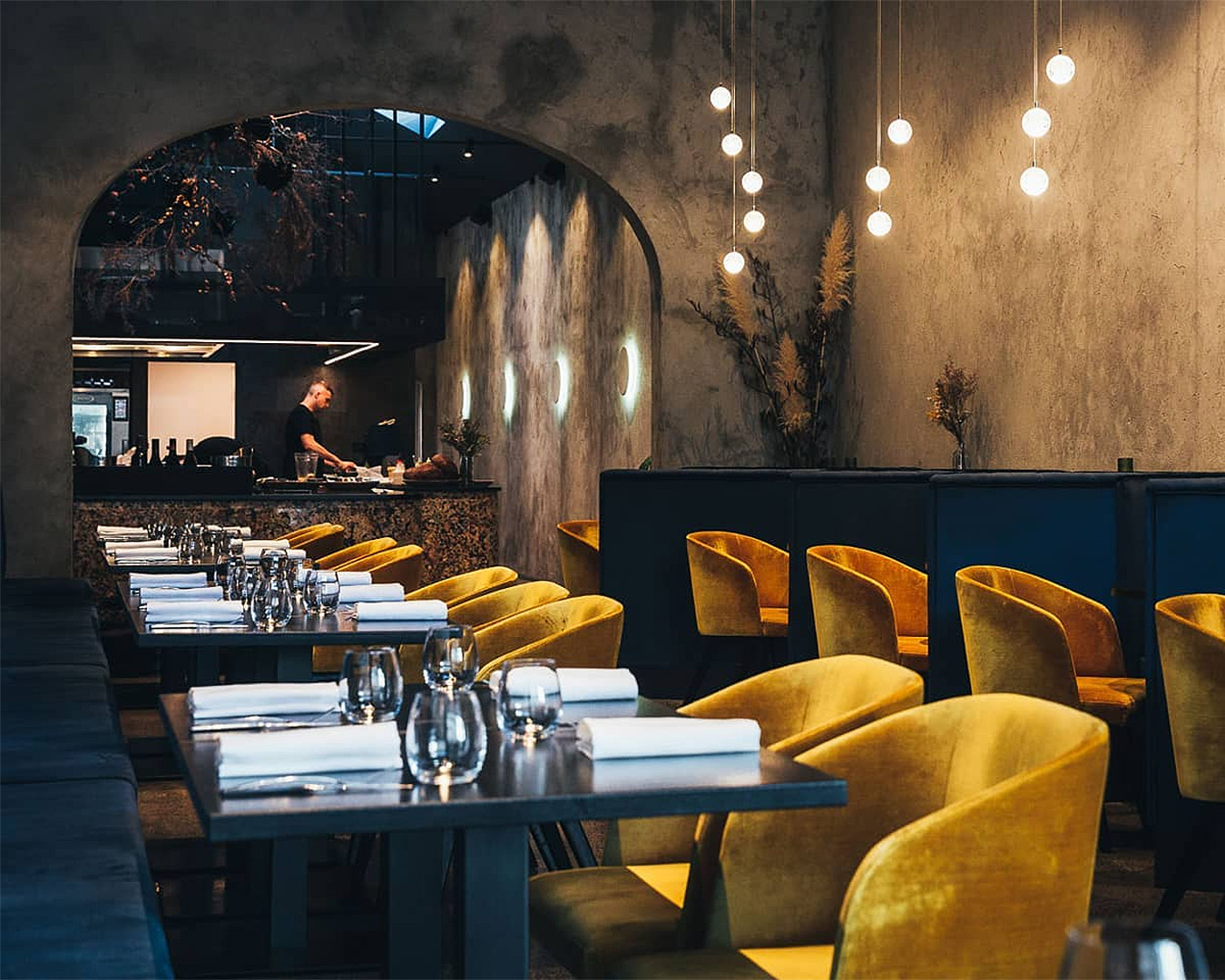 Lilius
Eden Terrace
Six courses of seasonal deliciousness is all yours to indulge in at Lilius—another member of Eden Terrace's fine dining holy trinity. They've taken the tricky decision of what to choose out of the equation, by slightly downsizing every single option on their a-la-carte menu and lining them up as a six-course tasting journey instead. Double entrees, main and desserts all made from Aotearoa's finest and freshest ingredients? It's a big yes from us.
Poderi Cr

isci
Waiheke
How do you make a trip to Waiheke even better? Indulge in a spot of long lunching at the stunning Poderi Crisci. Their seven-course authentic Italian degustation never disappoints. From freshly baked bread and homemade olive oil to creamy whipped organic mozzarella antipasto, pesto gnocchi, aged Angus sirloin and a melt-in-the-mouth strudel, Poderi Crisci is where people connect over sublime food and wine all while pretending they're taking that dreamy Italian holiday.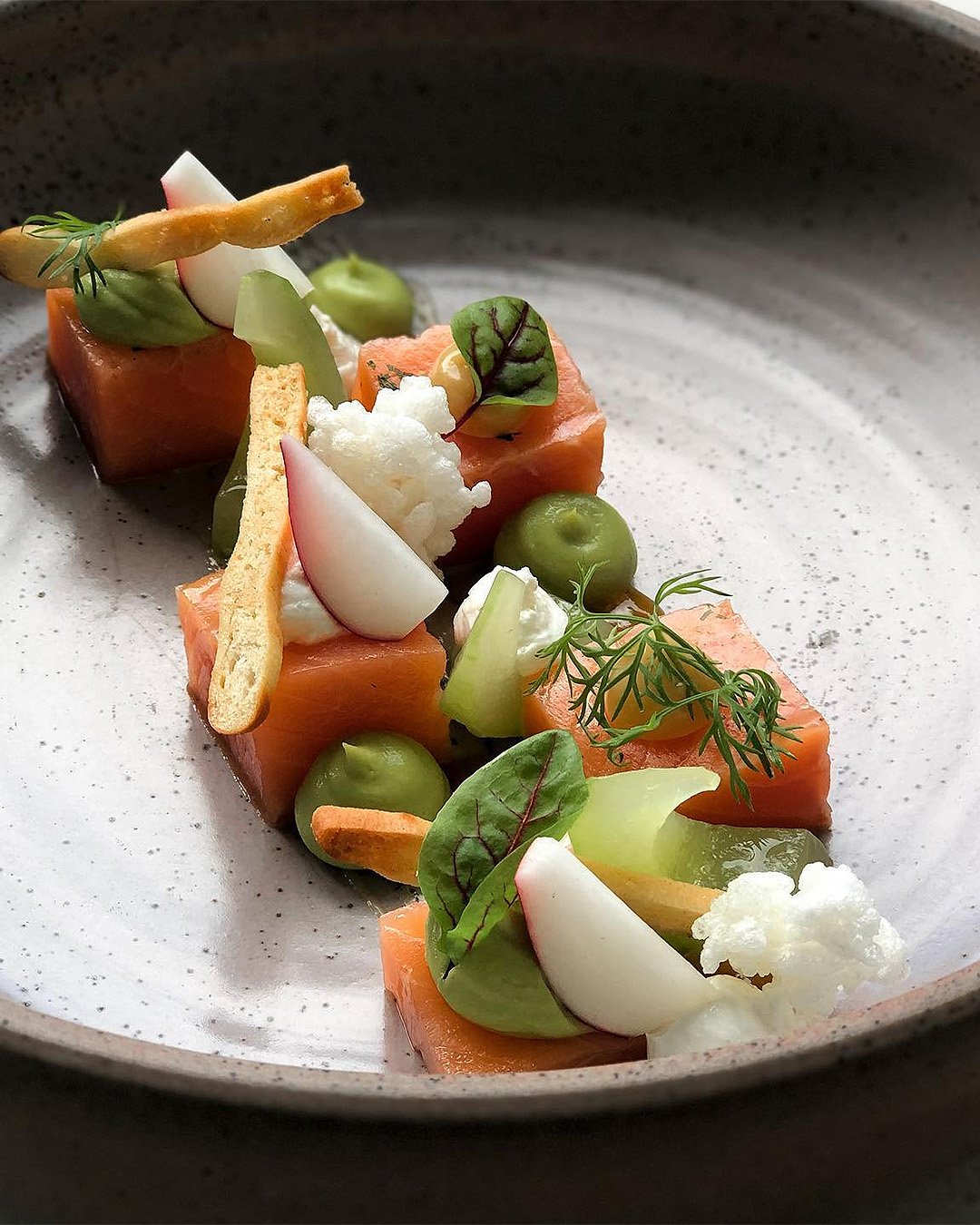 Bracu
Bombay Hills
There's really no better way to finish off a romantic stroll around the olive grove or a day of refined countryside activities than with a plate of something delicious—or multiple ones, for that matter. That's where Bracu's sumptuous degustation menus come in: a five-course journey of perfectly plated deliciousness that'll showcase the very best of their seasonal menu. Expect a nice array of fresh veggies, fresh kaimoana and even a spot of game meats (fitting, considering you might be tucking in to their creations fresh off the clay bird shooting range).
Cassia
CBD
Sid, Chand and their wondrous team sure show no signs of slowing down where degustations are concerned, and the multi award-winning Cassia proves just that. Nestled away in Downtown Auckland's Fort Lane, this modern, moody eatery dishes up an elevated, and urban take on Indian cuisine. Their a-la-carte menu simply spoils you for choice, so save yourself the big decisions and opt for their Journey Through India. Cassia's attentive team will treat you to course after course of their signature dishes (and beverages too, if you so wish) ensuring the only finger you lift throughout the night is the one that brings your fork to your mouth. At just $80 a pop, Cassia's Journey Menu degustation is as easy on the wallet as it is on your taste buds.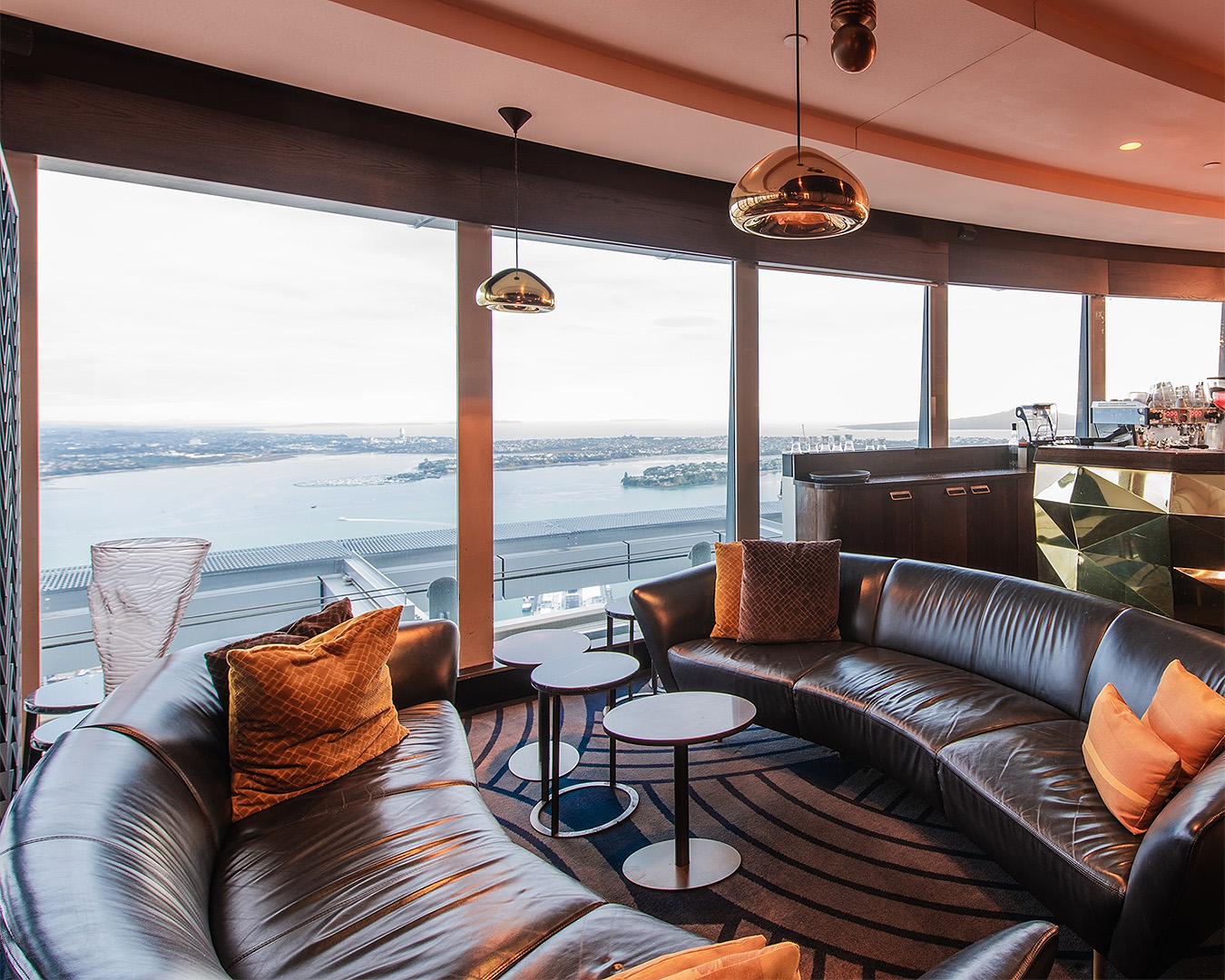 The Sugar Club
Auckland CBD
Where better to escape for a special night out than somewhere with sweeping views, some 53-floors above Auckland's glittering skyline? At The Sugar Club you'll find just that—except it's paired with one of Auckland's best degustation menus. Vegan diners won't have to resort to plant based sides and snacks here, oh no, there's seven courses of plant-based goodness to rival their omnivore menu. While we're talking about plentiful options, make sure to glance over the cocktail list while you're here. Boozy, liquid portrayals of New Zealand bursting with Kiwi ingredients await you.
Pasture
Parnell
A tiny restaurant with no tables is your ticket to experiencing one of Auckland's very best degustations. Sure degustations are exclusive, special experiences. But one with only six seats, a sitting where every diner is treated to an intimate front-row seat at the chef's counter? Now that's top notch opulence. Not only that, you'll have to pop through a speakeasy-style bar to reach Pasture in the first place. How's that for one of the best and most exclusive degustation experiences in Auckland?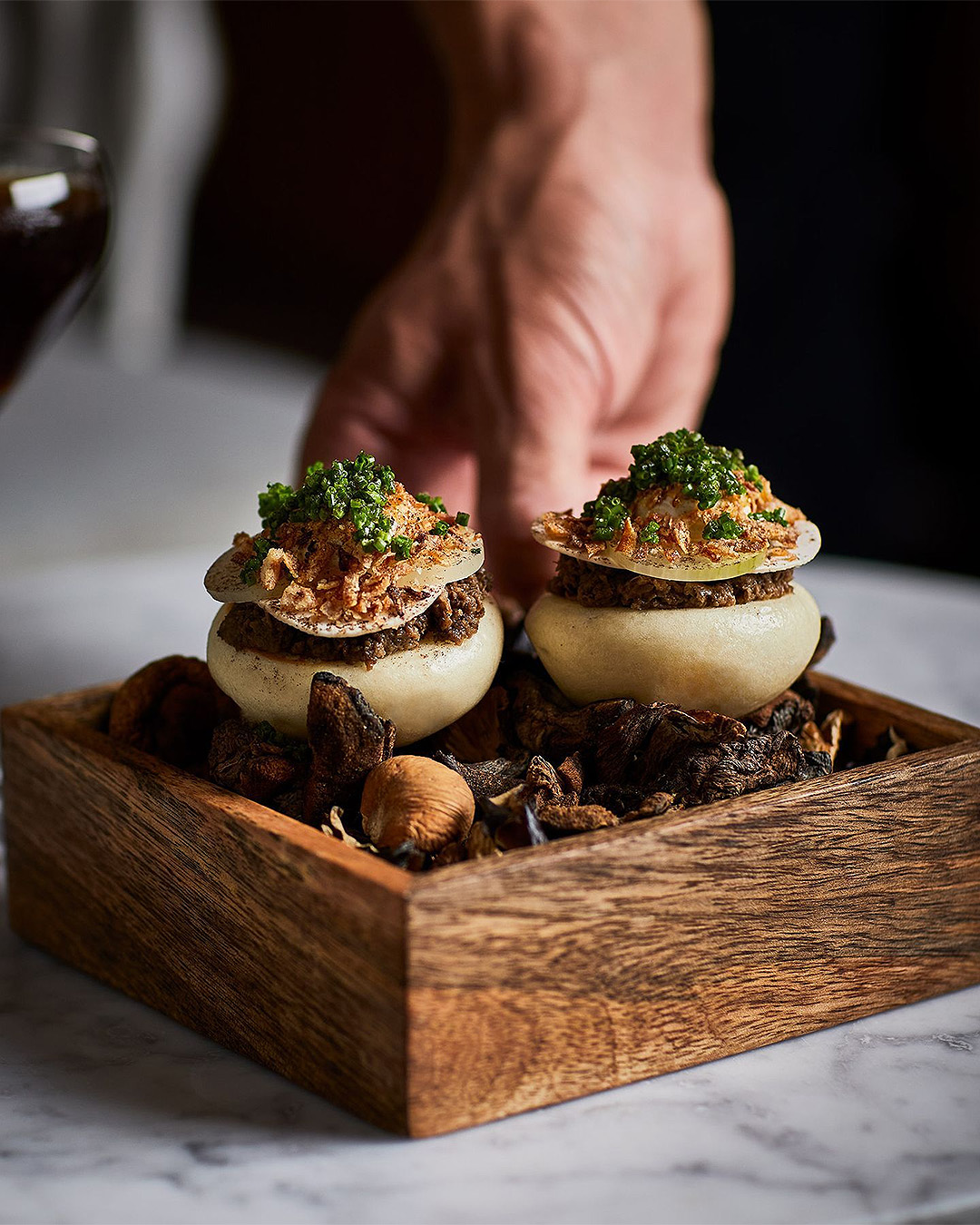 The Grove
Auckland CBD
You know the evening is going to be a goodie when you're booked in at The Grove, another beautiful Auckland restaurant nestled in the CBD. Choose between four, five, six or seven courses and wine pairings with the help of The Grove's savvy team for the ultimate evening of treating your tastebuds. They're all about offering personalised degustation dining, so trust us when we say that a night out here will be nothing short of special. Whatever you choose, rest assured that it will be one epic foodie journey at one of the best degustation restaurants in Auckland.
After you're stuffed to the gills, why not head to one of Auckland's best bars for a night cap.
Image credit: Sidart, Cocoro, Paris Butter, Lilius, Bracu, The Sugar Club, The Grove.