Paradise is open and you'll be surprised how easy it is to travel there, provided you can remember where your passport is buried. With all the pandemic pandemonium stopping travel in its tracks over the last couple of years we figured you might be a bit out of practice when it comes to that packing thing. So for pain-free pre-flight prep we've whipped up this handy dandy Fiji packing list for making travelling to Fiji easy peasy.
Here are 15 things you'll want to pack for the perfect holiday in Fiji paradise.
Your Passport
Remember your passport, that tiny book that was your ticket to the world? It may have been dormant for a couple of years but it's finally the time to brush off the dust and get it ready for action. It's a good idea to get this sorted asap—you'll need your passport to book your pre-departure test and if it expired during lockdown you may need more than ten working days to renew it.
Covid-19 Documentation
The thought of travel might seem surreal in a post-lockdown world and it'll stay that way if you don't sort your travel documentation. Luckily, despite having to check off several boxes, the covid admin is super easy to suss. You'll need a grand total of three things. You'll need your International Travel Vaccine Certificate (everyone aged 16 years and above must be fully vaccinated to enter the country), proof of booking of an in-country COVID-19 RAT test which must be completed within 48-72 hours of arrival, and a copy of your insurance policy including provision for Covid-19 or proof of purchase of Fiji Care travel insurance.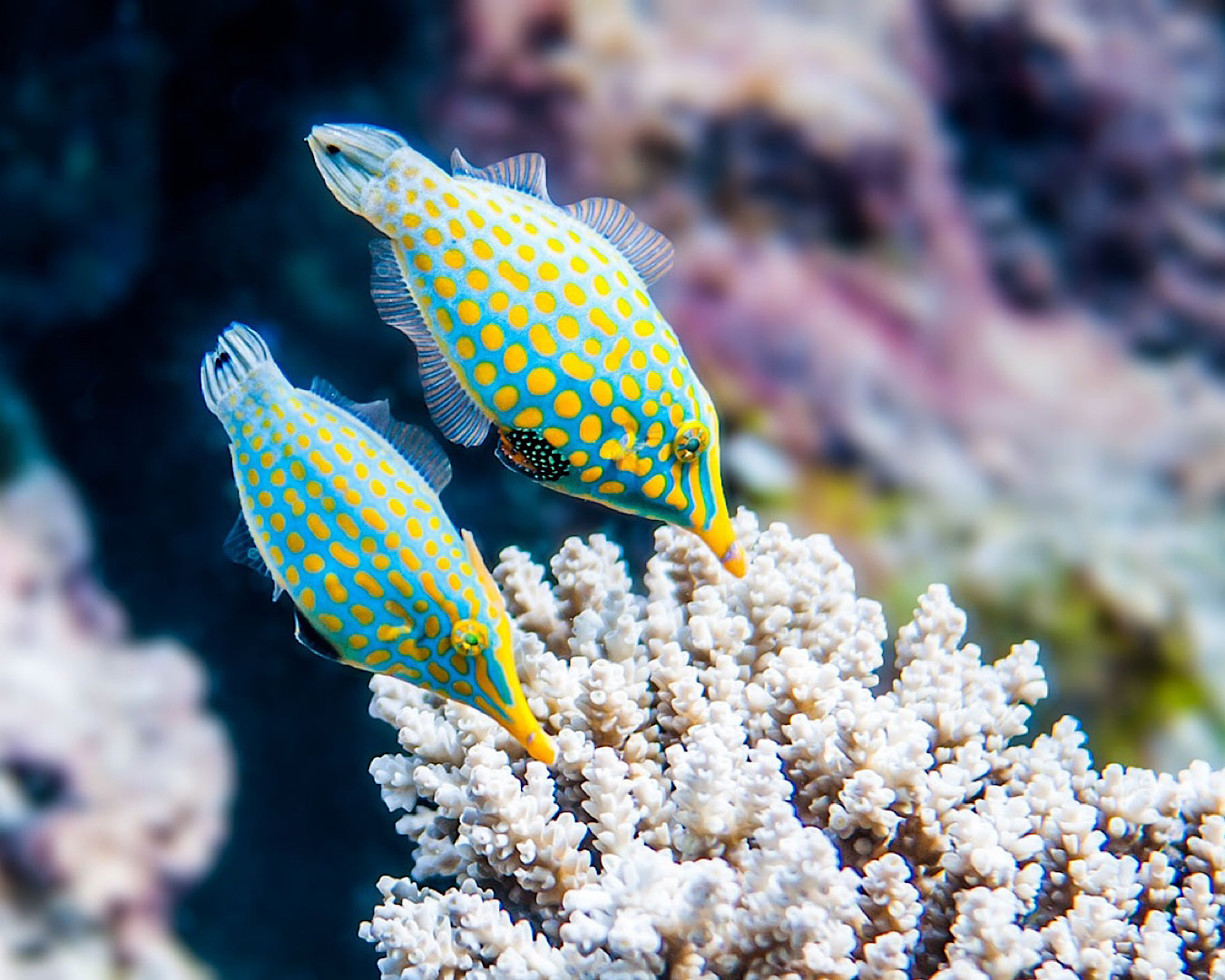 Reef Safe Sunblock
Rising water temperatures, due to things like carbon emissions, are having a devastating effect on the ocean's wildlife and coral reefs aren't immune. These warm waters are stressing corals and causing them to die, and chemicals found in many common sunblocks are making matters worse. There's a lot of work that needs to be done to save coral reefs but something you can do right now is use reef safe sunblock—the kind that's free from damaging chemicals like oxybenzone or octinoxate. Skinnies sunscreen is a great choice. Other strategies include planning indoor or sheltered activities during the hottest parts of the day (either side of lunchtime) and covering up with clothes to reduce your overall use of sunblock.
A Cover-Up
Kaftans and sarongs are for more than living your luxe resort fantasy, they're also a great way to cover up which may mean you can use less sunblock, depending on your skin tone. You may also be gifted a sulu (or sarong) by your resort, or might be able to borrow one from a village homestay. If you do visit a village a kaftan will come in handy there too as some villages still prefer everyone—regardless of gender—to cover their shoulders.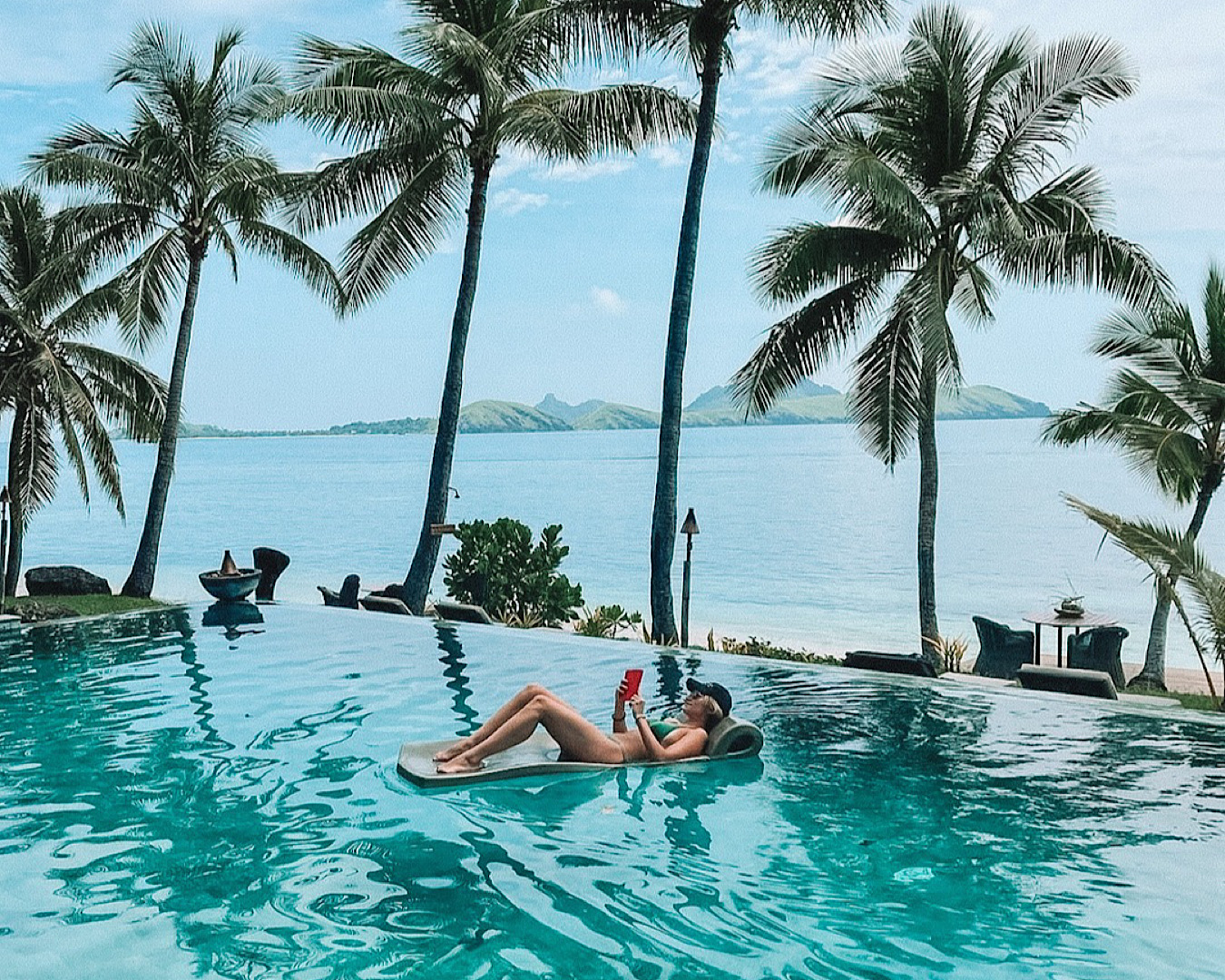 Hat & Sunglasses
Sun protection's a no-brainer when you're off to a tropical island paradise but what you might not know is that wearing a hat, and sometimes sunglasses, can be considered disrespectful in some Fijian villages so leave them in your bag for your arrival so as not to offend, then ask if you can wear them.
A Good Book (Or Three)
Spending hours poolside is the perfect opportunity to catch up on all those stories you've been meaning to read since forever. Whether you're a kindle convert or can't pass up paper pages you'll want several stories on your holiday reading list. Need some inspiration? Check out our round-up of 13 of the best books to read right now or get matched with your perfect story.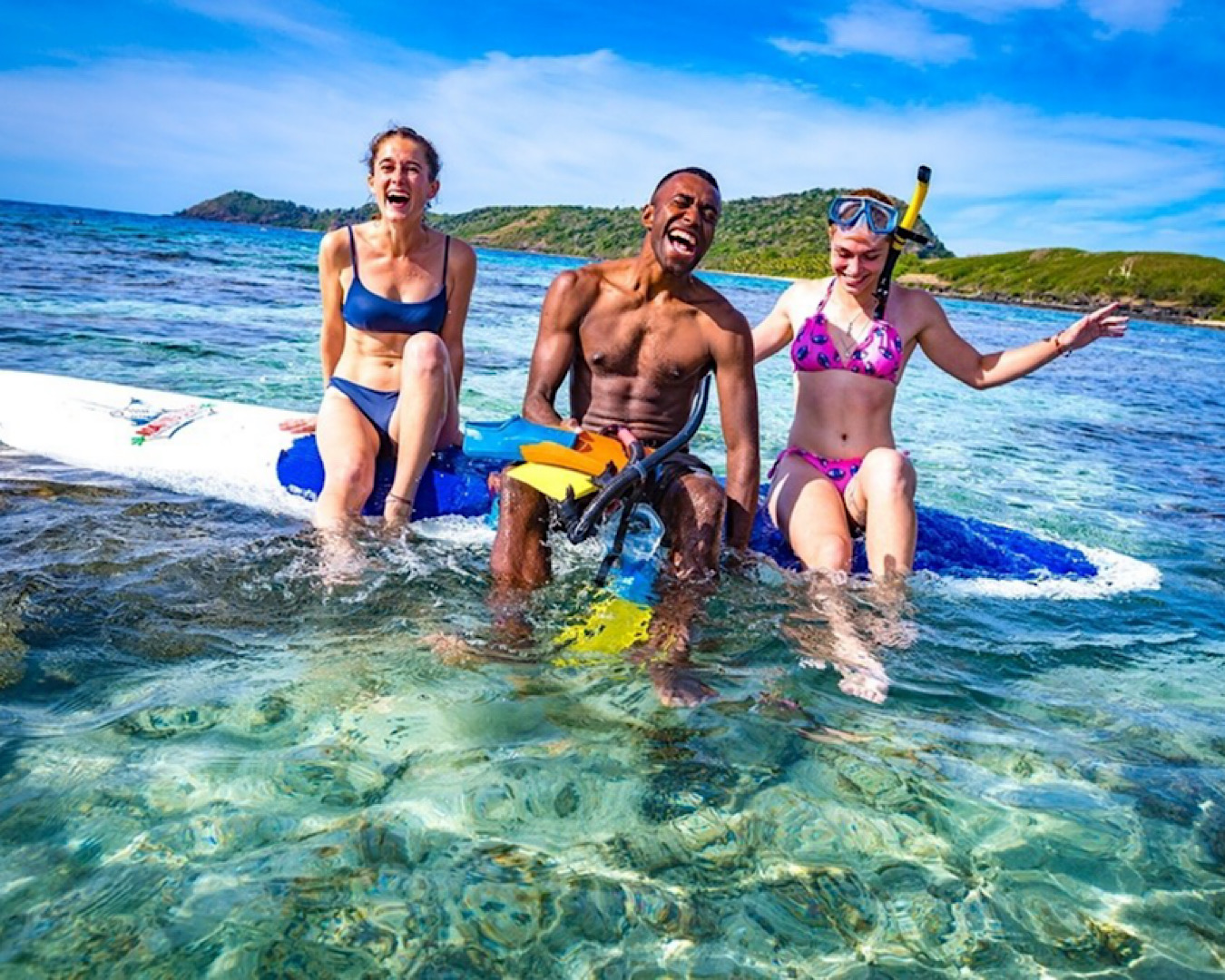 Togs
Fiji is a water wonderland so you're definitely going to want to come prepared with at least two pairs of togs but save the skimpy stuff for the mainland—the islands and villages are more conservative so pack your favourite one piece. If you're heading to a resort there's no need to pack a towel and specialist aqua gear like snorkels and flippers are usually provided. Don't know where to start with swimwear? Check out 20 of the coolest swimwear labels available in NZ.
Something Nice
Fijian getaways are all about the good life so feel free to live your full resort wear fantasy. Our go-to fabric for warmer climates is linen, followed by organic cotton and ethically-made silk. The last thing you want is to lug something over that makes you sweat bullets. Luckily, there are a bunch of local businesses that make gorgeous pieces, many in tropical-friendly fabrics, and we've rounded up the best of them here.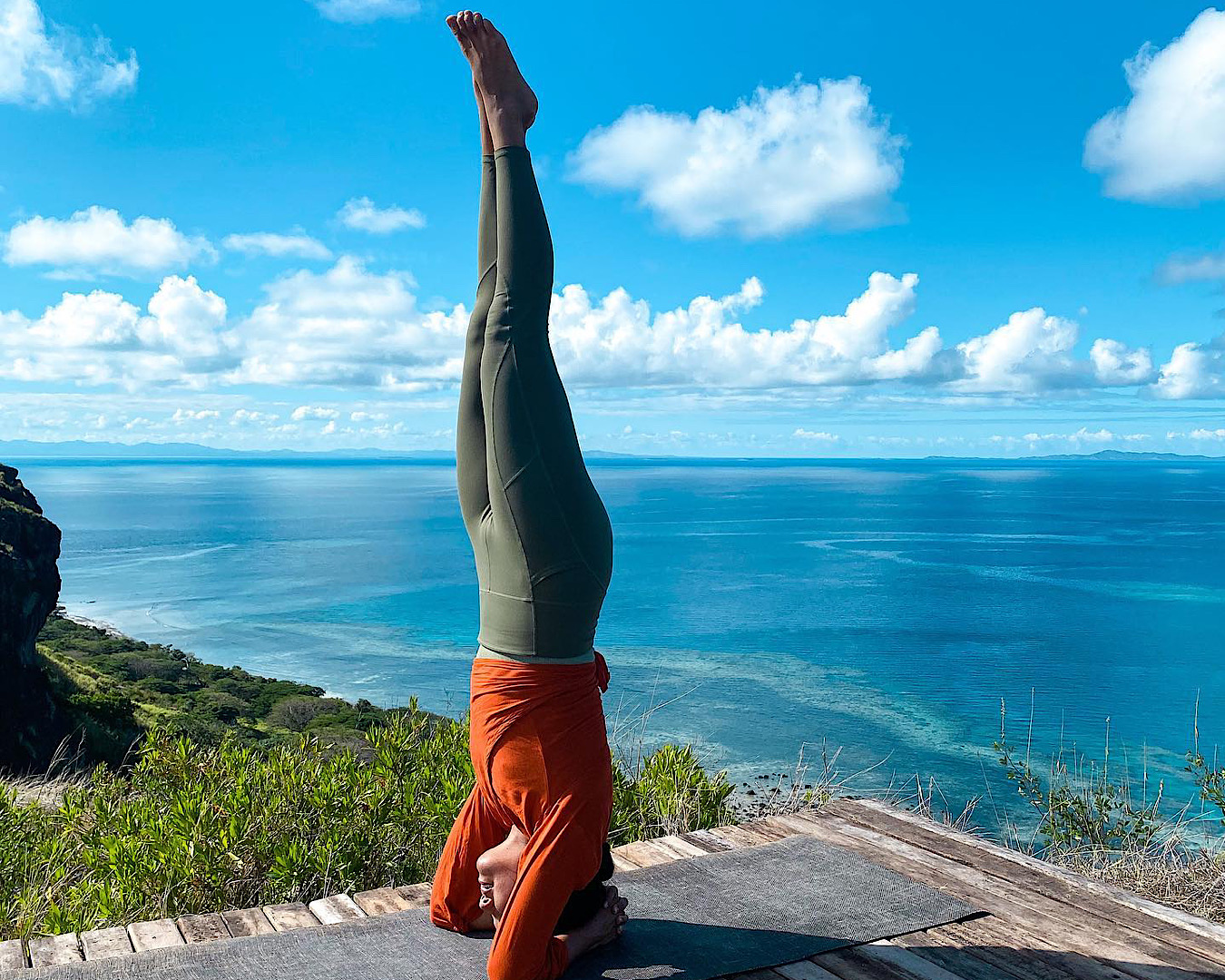 Activewear
Or just something you like working out in, including some old sneakers. Even if you don't intend to hit the resort gym there are plenty of adventurous activities that might take your fancy while you're there (and flip flops aren't exactly the best hiking attire). Be sure to throw in a set of long pants to protect your legs from cutty grass if you venture into the lush Fijian jungle.
Dry Bag
As the name suggests dry bags keep all your valuables dry. Chances are you're going to be on a boat at some point and if there's one way to ruin a holiday it's drowning your phone. With a dry bag, you can completely relax knowing all your stuff is safe and dry. Backpack style dry bags are a great choice, whatever the activity.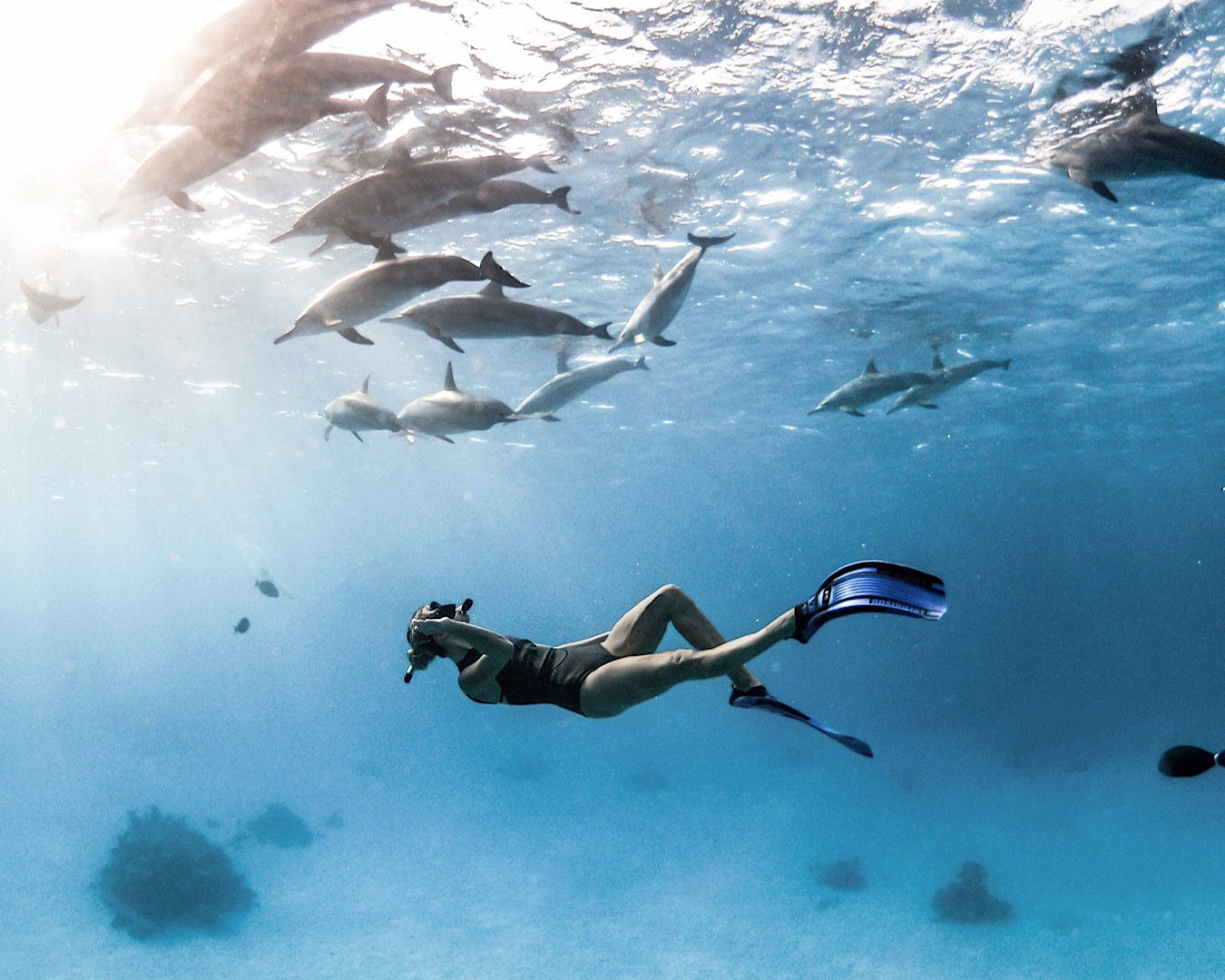 GoPro
GoPro's aren't cheap but if you're planning on exploring Fiji's underwater paradise you definitely want to come equipped with a waterproof camera, especially if you want some stunning underwater shots to make your friends back home jealous. You can take GoPro's Hero10 as deep as 10 metres underwater without needing an underwater case. It's also cloud-connected which means as soon as you charge it all your holiday snaps are uploaded to the cloud for super easy 'Gram posts. If the Hero10 is a bit outside your price range you can always opt for an earlier model plus a waterproof case.
Insect Repellent
A spray of insect repellent on the way to dinner will ensure you're not the one that gets nibbled. We've found locally-made repellents are the way to go and recommend a bottle of Pure Fiji Lemongrass Insect Repellent which you can buy online or, if you're bound for Denarau Island, you can scoop up a bottle from the Pure Fiji Boutique at the Sofitel Resort and Spa lobby after you land.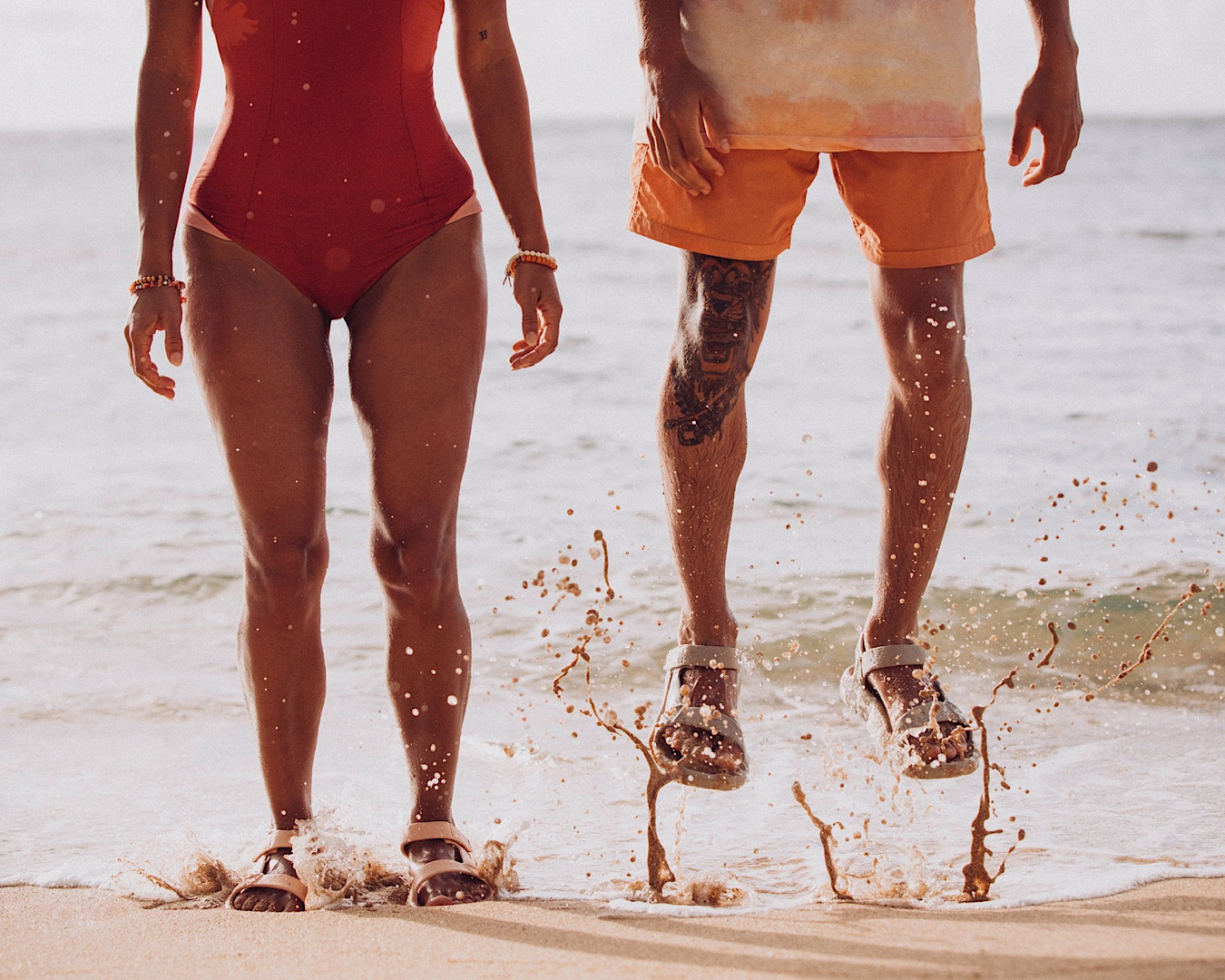 Jandals
If you don't happen to have a pair of jandals lying around the house think twice before buying the first jandals you see and consider investing in a jandal-maker committed to sustainability like Subs jandals made from recycled plastic, Reef jandals that feature an eco-friendly sugarcane midsole or a pair of Tevas made with recycled plastic webbing.
A Light Warm Layer
Packing a jumper for a tropical island might seem absurd but when the sun dips under the horizon it can get a little cooler so it's useful to have a light cardigan or jumper on hand, especially if you're sensitive to cold.
Something For The Plane Ride Home
When you're living it up on a tropical oasis it's easy to forget that eventually, you'll have to return home to colder weather. To ease the transition, you might like to pack something a little warmer for the plane ride back so you're not caught out. Although, if your suitcase is on the brink of exploding, you can always skip this and rug up with the plane blankets instead.
You're all packed, you've booked your resort(s) and your itinerary's sussed, the only thing left to do is celebrate at one of Tāmaki Makaurau's best restaurants. Cheers to that.
Image credit: Matteo Colombo, agcreations, Royal Davui Island Fiji, MJ Lewis, Tourism Fiji, Lea Chin, Elliott Grafton, Steven Bob Hoskins.
Editor's note: Urban List editors independently select and write about stuff we love and think you'll like too. Urban List has affiliate partnerships, so we get revenue from your purchase.