Time to spoil someone, you say? Auckland's florists that deliver—AKA our city's professional day makers—are on call to do just that and after being locked down for the past five weeks, not only will the lucky recipient of the blooms appreciate you, but the florists will too.
A mere click or a call away, there are plentiful options to send a posie to suit all occasions, aesthetics and budgets to a special someone (yourself included). Some of them even take that to the next level, offering same-day delivery which is a real lifesaver for unfortunate forgotten special occasions. Here are our top picks of the bunch for the best floral deliveries and florists across Auckland.
La Femme Fleur
Cox's Bay &
Online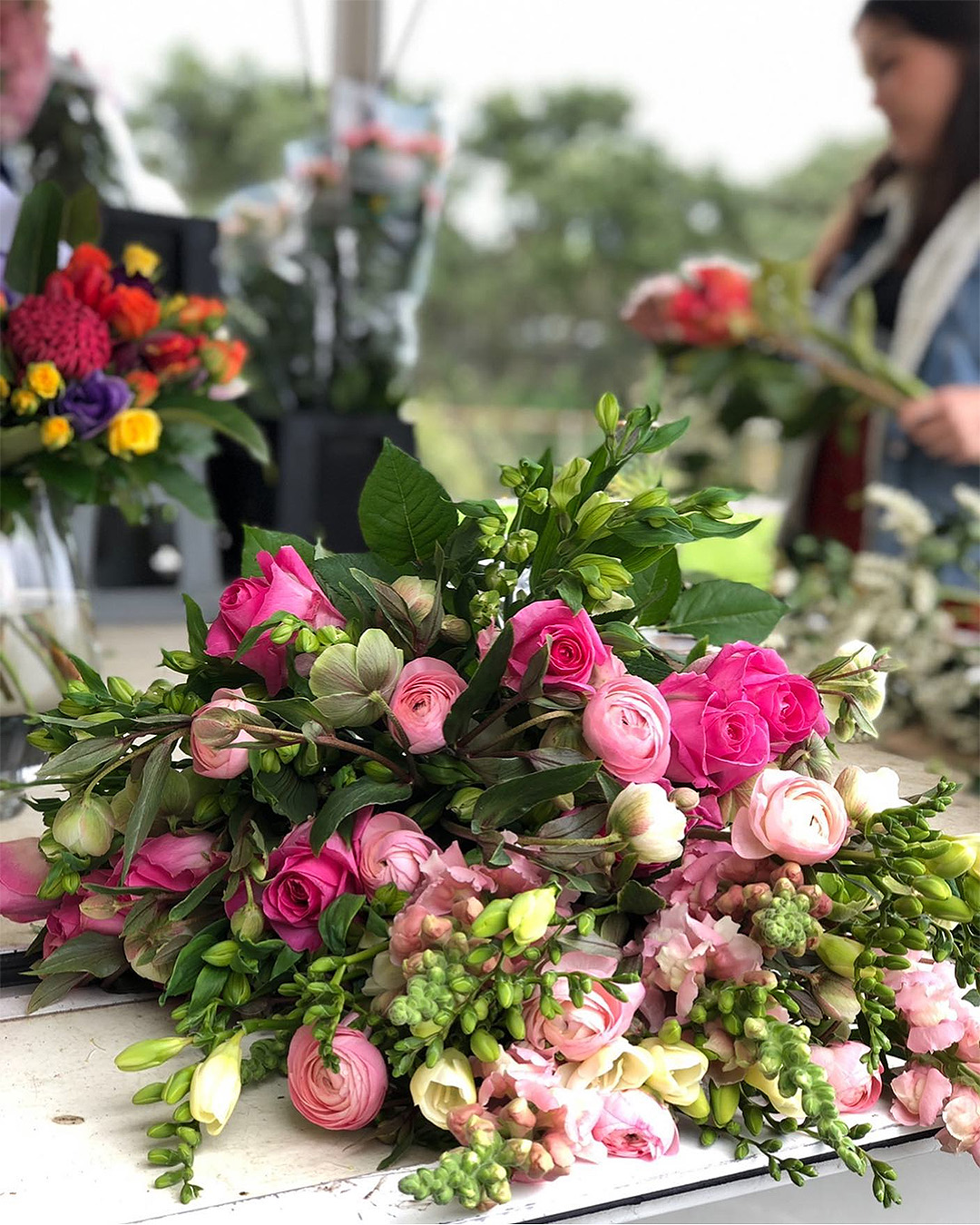 Unless you've been perched under a flora-free rock your whole Auckland life, chances are you've seen (and swooned over) La Femme Fleur's nifty little flower truck while it's parked up in Cox's Bay. Chic, simple and a touch rustic, the bouquets here are a nod to the charming arrangements found in Parisian corner florists. Options are aplenty when it comes to La Femme Fleur's flower delivery: simply choose a colour scheme before opting for a one-off bouquet, a regular subscription or a 'home flower bundle' selection for you to style as you please. Better yet, they even have the option for same-day delivery for those early birds who get their orders in before noon.
Wandering Willow
Online
Forget the diamonds, dried flowers are forever. Just ask designer Yuki Pogoni of Wandering Willow, whose dried flower creations are among the best flower deliveries in Auckland. The inspiration for such bouquets stemmed from a dried wall piece in the workroom she once created wedding dresses in—so you best believe that her creations are truly whimsical, romantic and rustic works of art. The dried florals come in all shapes and sizes, with contemporary options like sleek glass tumblers, sculptural vase arrangements and wreaths that'll tempt you to stray away from a classic bouquet. Best of all, these dried creations allow for easy travel around the country, so is one of the best options for flower delivery in Auckland and beyond.
The Botanist
Westfield Newmarket & Online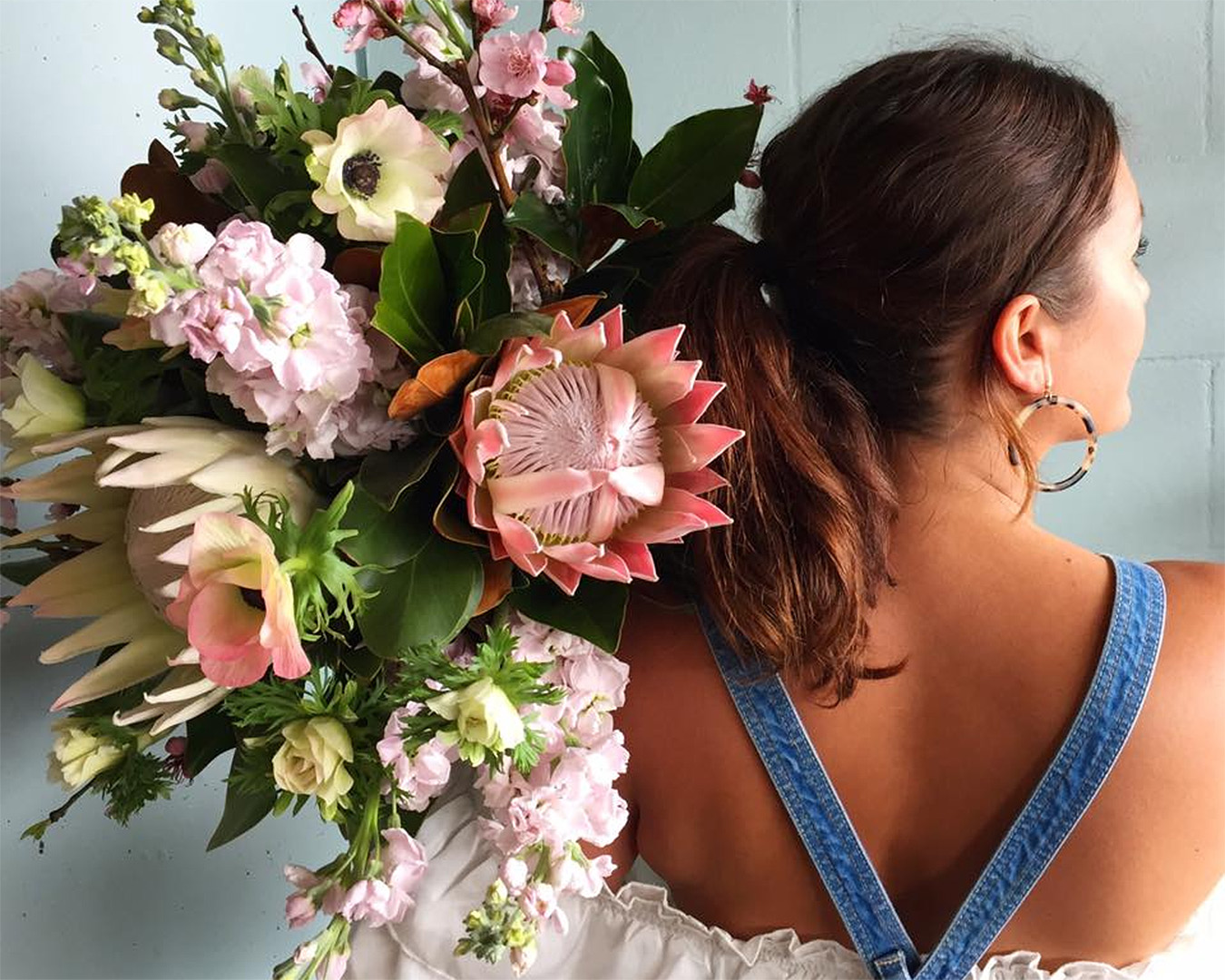 Half cafe, half florist. What's not to love? For an utterly delightful desk delivery, a bunch of blooms from The Botanist should do the trick. They're all about contemporary, and ultra-lush arrangements that strike a balance between art and bouquets. These green-fingered folk have decked some of Auckland's best venues, weddings and events, so it's safe to say that they're one of the best florists that deliver in Auckland.
Rose Tinted Flowers
Ponsonby & Online
With a literal English rose at the helm, it's rather fitting that Rose Tinted flowers is a firm favourite among lovers of all things pretty and posie-related. Owner Rosie Holt's upbringing in the rose and wildflower-filled English countryside (and as the daughter of a florist) has—quite literally—bloomed into a knack for creating rustic, romantic and downright dreamy bouquets. Have a bespoke bouquet delivered to your doorstep, add in a Cake & Co treat to sweeten the deal, or keep the abundance of flowers coming with a weekly or monthly flower subscription.
Le Tropiques
Online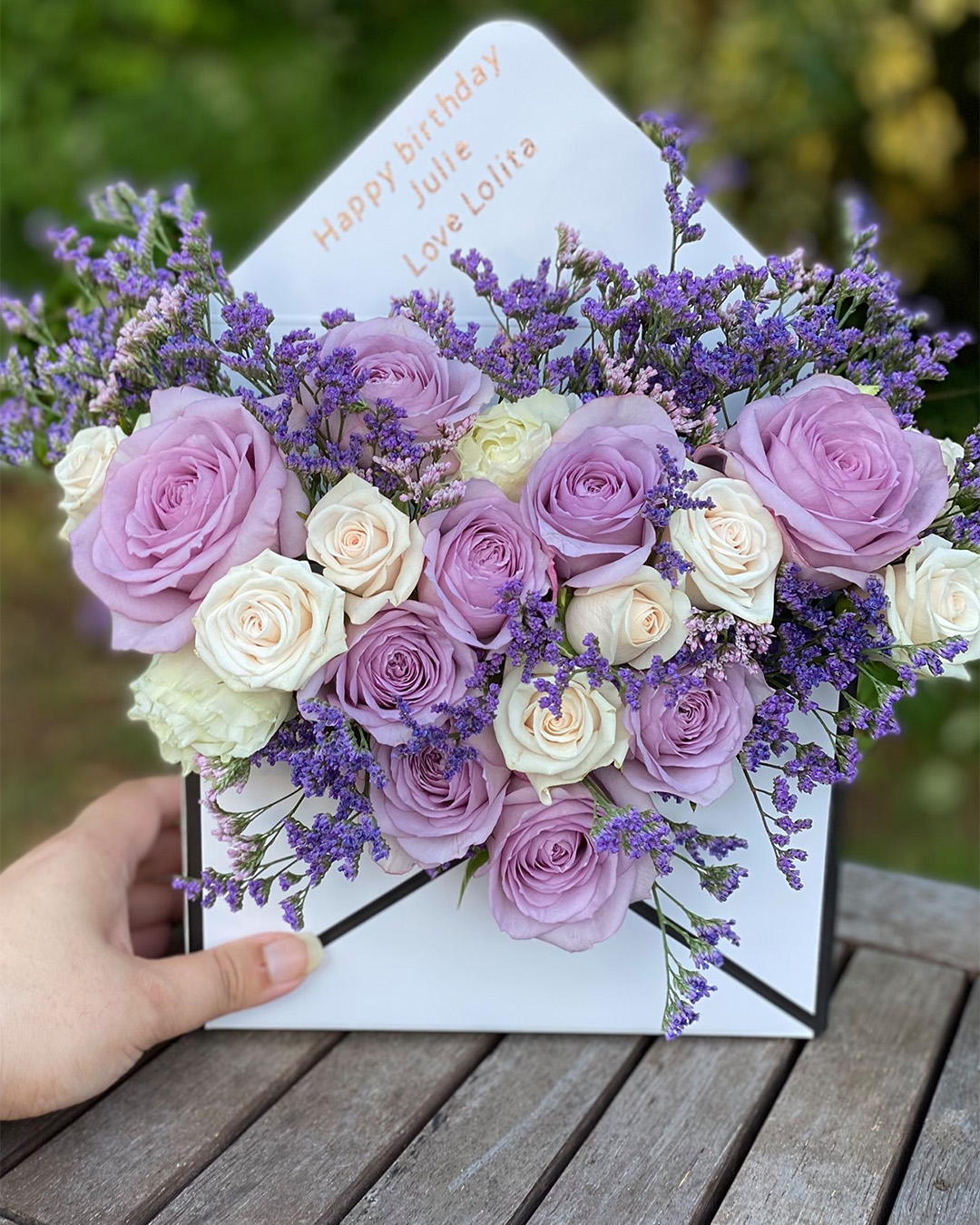 Forget traditional bouquet wraps, Le Tropiques is on call to wow your loved one with a work of floral art. Their blooms are nothing short of extravagant: think a unicorn arrangement, in 3-D heart-shaped baskets, or bursting out of an envelope. On the more classic side, they do a super sleek and chic set of roses in mirrored and clear boxes. Whichever you choose, it will surely result in a jaw-on-the-floor surprise.
Green Bay Florists
Green Bay & Online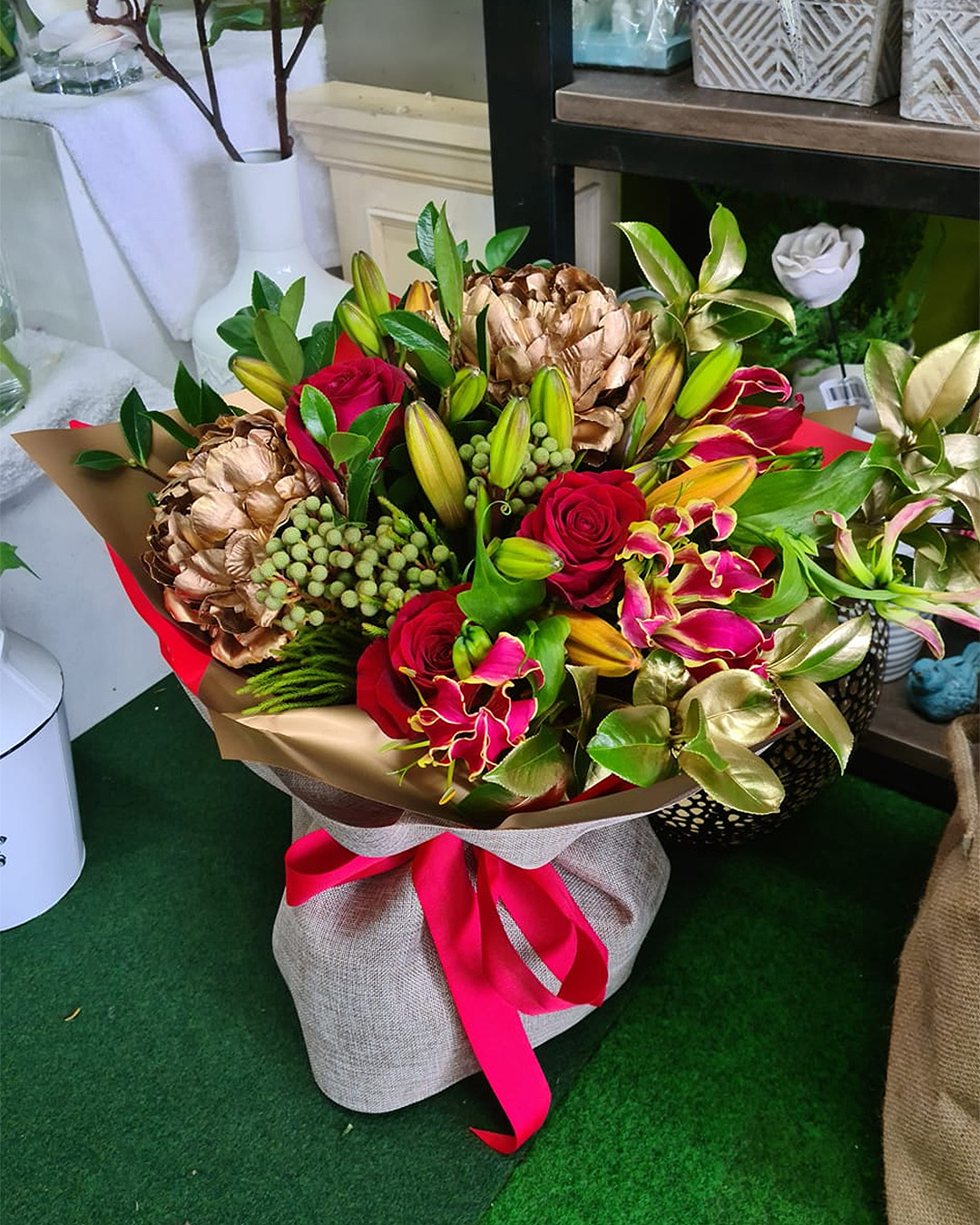 For great big bouquets that look like they've stepped straight out of a rom-com, you'll want to get in touch with the team at Green Bay Florists. Our pick of the bunch is their 'designer's choice' option: where all you have to do is choose a colour scheme before they work their magic and personally deliver a bespoke bouquet of market-fresh flowers. Don't let the name fool you though, these legends deliver flowers Auckland-wide—even offering same-day delivery if you're lucky.
Bouqo
Online
Can you name a more magical place than a florist? We'll wait. Shelves draped with pretty flora, the sweet smell of fresh blooms, and the satisfying experience of seeing your creations come together in a bouquet before sauntering out the door—it really is quite something. So when you can't quite make it to one of these meccas, you can rely on Bouqo for a digital spin on the experience. Simply pick a colour palette, size, a delivery date let the team know who you're spoiling and why, and the team will take it from there. The result? A beautiful custom bouquet delivered straight to your loved one, curated from a crop of the very best local florists. Not only is Bouqo among the best flower delivery services in Auckland, but they're also certainly one the most innovative. We love them for it.
Blush
Commercial Bay & Online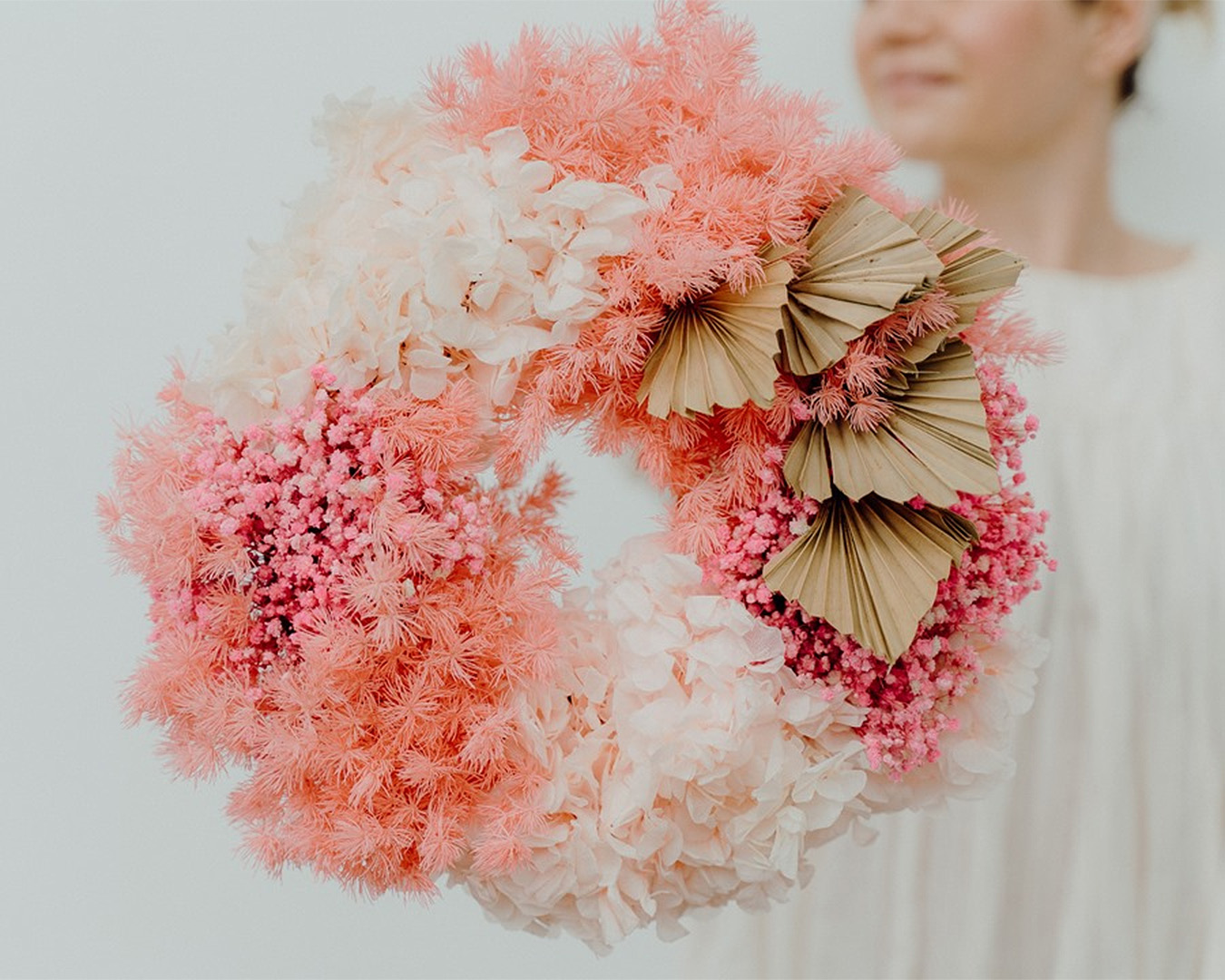 Instantly recognisable by their trademark (and highly Instagrammable) sleek bouquet carriers, Blush Flowers has reached cult status among Auckland's flower lovers. And with good reason, their bouquets are next. level. beautiful. Founder Kelly Karam and her team are experts at creating seasonal, handpicked, pastel creations like no other. Not only that, they've extended their exceptional eyes to curate a range of candles, chocolate strawberries, vases and decor to add an extra touch to an already stunning delivery.
Cartier For Flowers
Newmarket & Online
You might have gathered it from the name, but Cartier For Flowers is all about luxury. Market-fresh florals, expertly arranged in dramatic bouquets tied with fine ribbons will surely land you some brownie points with your loved one the moment it lands on their doorstep. Before you set your sights on sending them a bouquet, you'll want to have a squiz at their (very chic) potted plants. While they're perhaps not traditionally the most romantic of options, they certainly add life to a room, oxygenate your space and last way longer—and who can say no to a symbol of undying love?
Flowers After Hours
Parnell & Online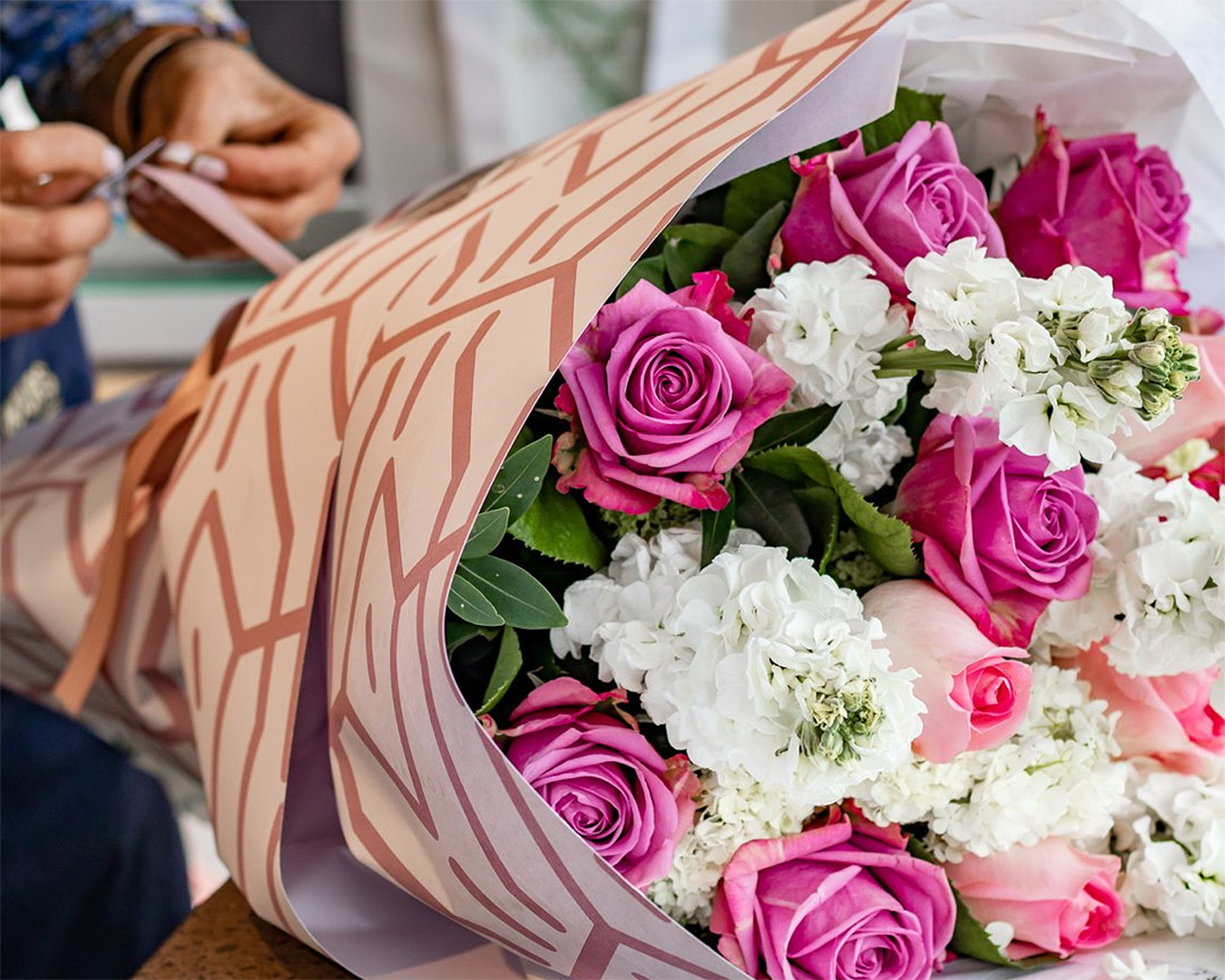 As one of the few Auckland florists that are open at either end of a working day, Flowers After Hours are a saving grace for busy bees looking to spoil a loved one. Simply pop online (or into their Parnell boutique—which is generously open from 7.30-8pm during the week) and explore endless options of bloom bags, boxes and bouquets. There are classic picks like the 'Love Actually' bouquet of 12 fiery roses or a 'Rose All Day' or be surprised with the 'Florist's Choice' option. The team here understands that size really does matter where flowers are concerned, so offer you the chance to choose between 'Beautiful', 'Sumptuous' and 'Extravagant' sized bouquets.
Wild Poppies
Sandringham & Online
We all know that delivery woes can make or break the experience of buying flowers (or frankly, anything) online. So Wild Poppies make life a touch easier through a feature that filters bouquets available by delivery locations—ensuring the only surprise along the way is for the lucky someone receiving them. Every blooming base is covered here: with single roses up for grabs for the minimalist, right through to bouquets so big you'd be lucky to fit them through the door. For serious spoiling of your loved one, there are also decadent chocolates, macarons, cupcakes and champagne to throw into the mix. Oh, and did we mention they also do same-day delivery in Auckland? Wild Poppies are total taskmasters, we're telling you.
Enchanted Rose Flowers
Ponsonby & Online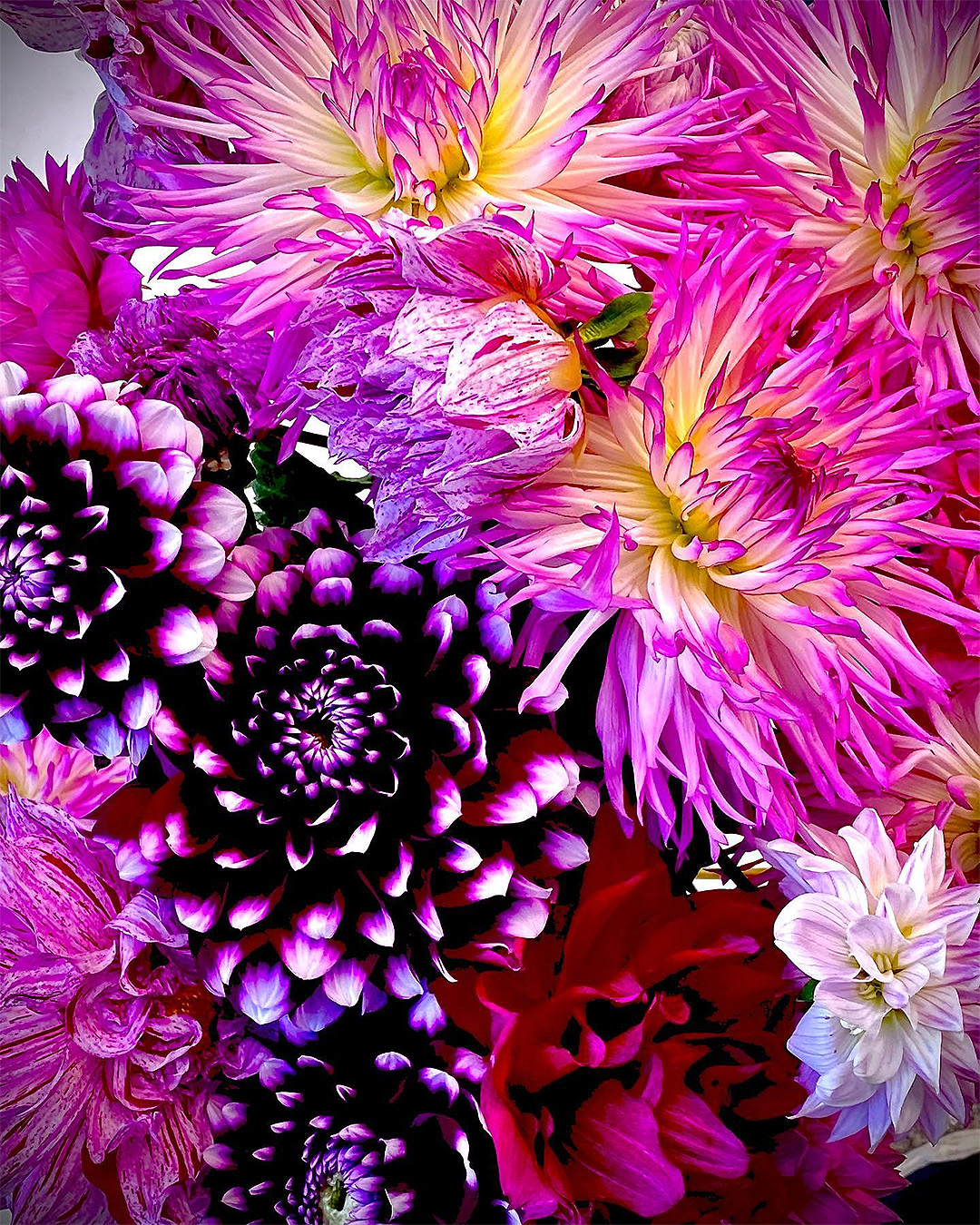 Auckland, allow us to introduce you to your floral fairy godmothers and godfathers: the team at Enchanted Rose Flowers. Wall-to-wall flowers, dreamy arrangements and an abundance of bouquets just waiting to be scooped up makes this Jervois Road gem magical. So when it's time to, well, enchant a special someone in your life, trust these folks to whisk up a bouquet and have it delivered their way. They won't find any boring or basic blooms on their doorstep. Oh no, their bouquets are so jam-packed with colours, textures and depth that you'd be forgiven for thinking they'd dropped straight out of an Old Masters still life painting. But would you really expect anything less from a joint that's been running for 20 years and is run by a third-generation florist?
The Flower Delivery Company
Online
If your love language happens to involve the likes of champagne, chocolate, candles and of course flowers, then you might want to add The Flower Delivery Company to your browser's bookmarks. Whatever it is you need, know that this outfit has your back, with same-day delivery before 1.45pm. They too are purveyors of the coveted plant delivery: even bundling them up with the oh-so-romantic fruit hamper. Absolute legends, they are.
Istoria
Online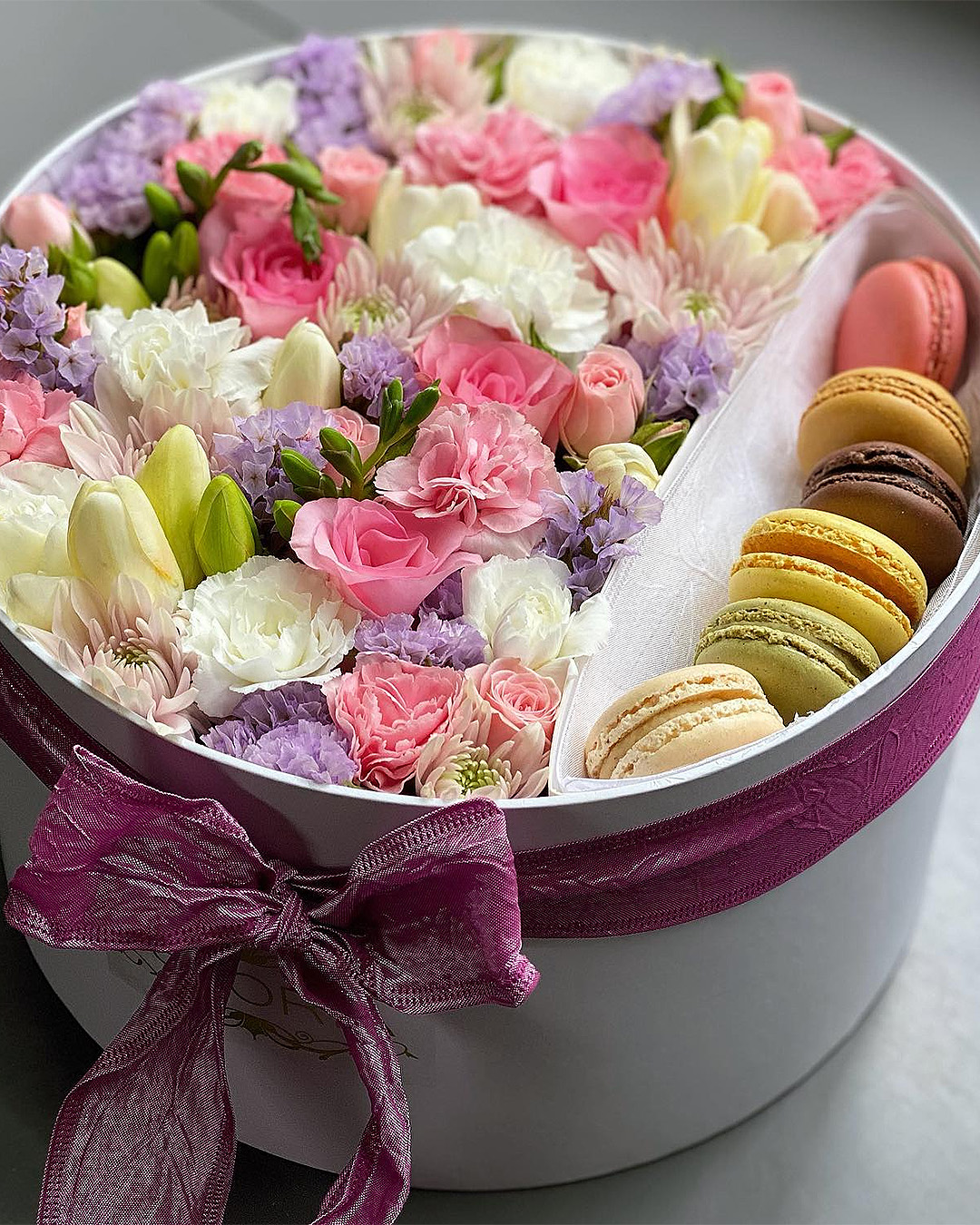 Romantic Aucklanders, this flower delivery service is made for you. If you're after that RomCom situation when the whole office stops and stares as soon as the bouquet delivery makes its way through the doors, you'll want to check out Istoria. Their bouquets are laden with silky ribbons, dreamy tulle, oh, and ever-so-pretty-posies. Spoil someone with a huge box of roses, tickle their sweet tooth with some macarons in that very box, or score some serious cute points by sending a faux-flower bear. Yes, it's a thing, and yes, it's super cute.
Brooklyn Flowers
Online & Ponsonby
Sitting alongside Ponsonby Road's stylish storefronts, Brooklyn Flowers curates the floral equivalents to its fashionable neighbour boutiques. Owner-operated by Brook and Lyn, the go-to flowers here are roses, which come in a selection of sleek arrangements and classic colours. Their piece-de-resistance however is none other than the Brooklyn Box: where your choice of rose is lovingly delivered in a romantic round box that simply oozes Parisian luxe.
Roses Florist
Mt Eden & Online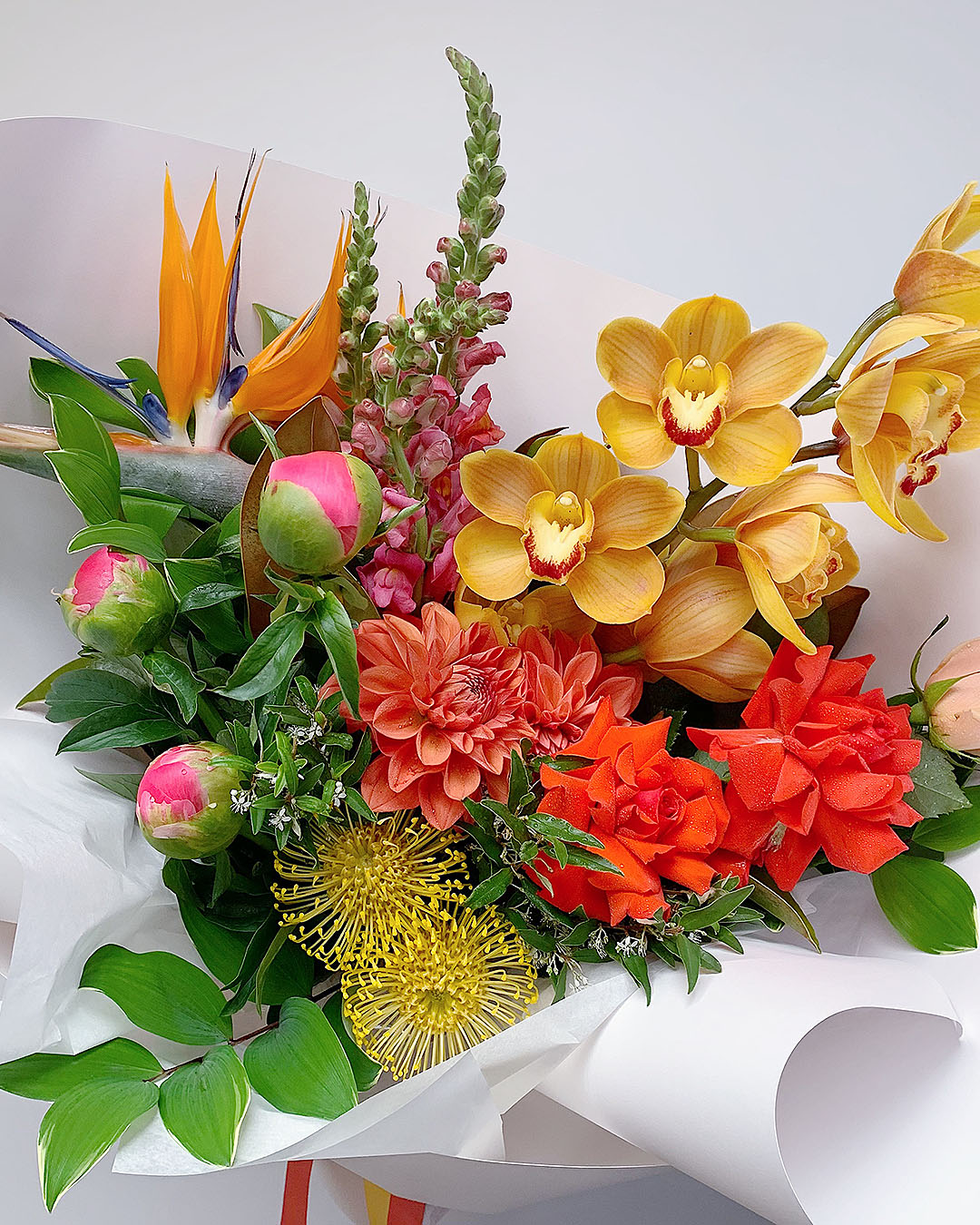 For bouquets that look like they've been plucked straight out of a dream, head to Mount Eden's Roses Florist. A curated range of sorbet tones, light and soft schemes, chic neutrals, and oh-so-romantic palettes reign supreme here. Speaking of curated goodness, you'll want to glance over their giftware for equally pretty knick-knacks to up the indulgence. Can't bear to see your bouquet creations wilt? Not to worry, spoil yourself with their dried floral creations for all of the eternal colour and prettiness yet none of the heartbreak.
Nina For Flowers
Ponsonby & Online
True inner-city Jafas will appreciate Nina For Flowers' aptly named 'Grey Lynn' Bouquet: which is an absolute extravaganza of colour and prettiness. Keeping well on theme, Ponsonby-based Nina also has a curation of Indrig Starnes' beauty products, handcrafted toys and even a bottle of champagne to throw into the delivery. Dreamy, sumptuous and one-of-a-kind, Nina for Flowers is easily one of the best florists that deliver in Auckland. But don't take our word for it, ask the local designers and tastemakers (ahem, Tessuti, Miss Crabb, Ingrid Starnes etc) she creates bouquets and installations for.
Isadia
Online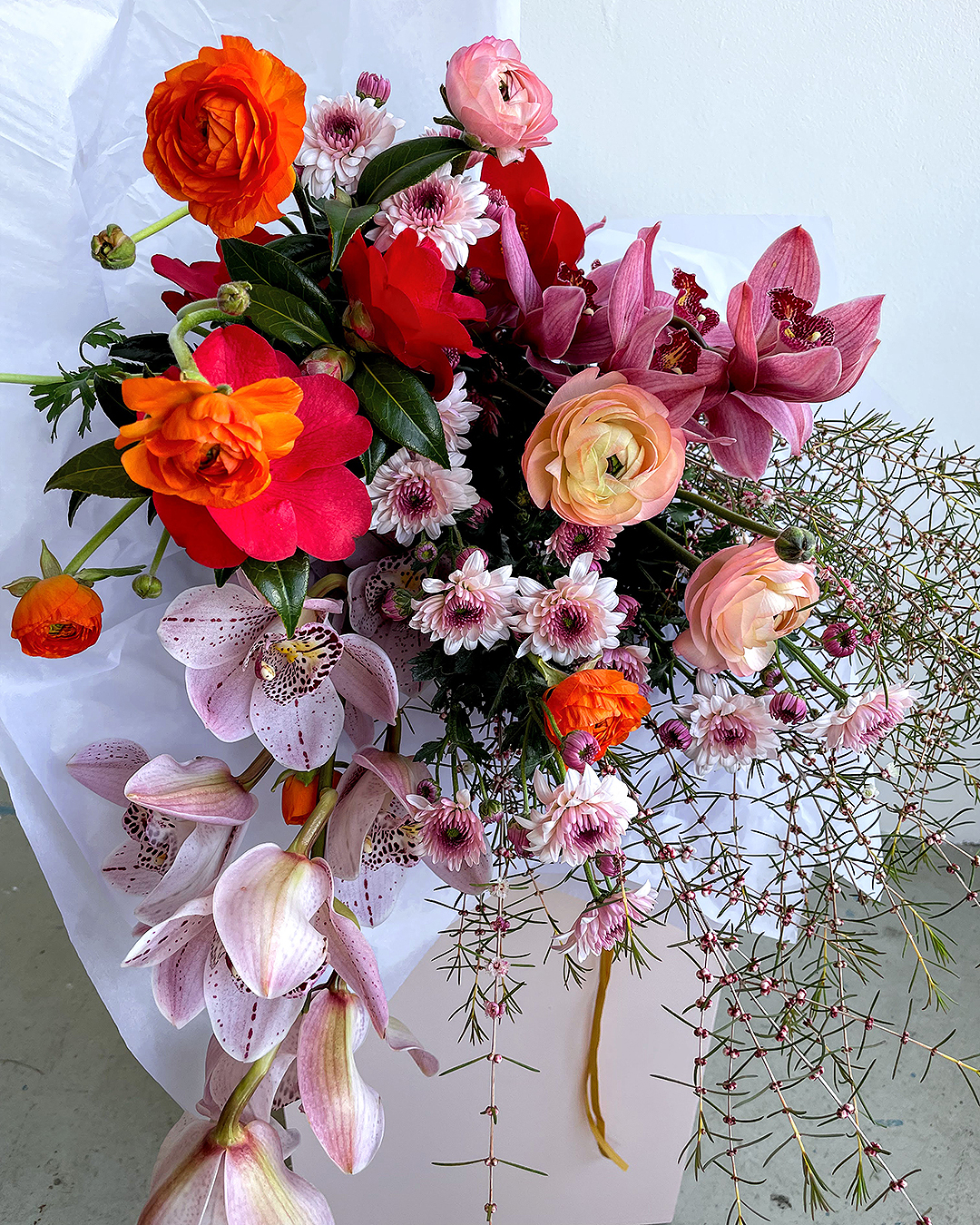 And finally, one of the newest florists on our list, Isadia burst onto the scene in 2021 and their bouquets are already turning heads with their recognisable style that blends an emphasis on colour and height. Co-founders Isabel Johnston and Lydia Reusser lean towards an instinctive and unorchestrated approach and the floral studio has become highly sought after for its exuberant, colourful blends that artfully explore space and movement. Besides flowers for any occasion, if wedding bells are on the horizon, Isadia's natural and romantic compositions are well worth a look.
Why not follow up your grand declaration with a trip to one of Auckland's most romantic restaurants.
Image credit: Anastasia Gepp, La Femme Fleur, The Botanist, Le Tropiques, Green Bay Florists, Blush, Flowers After Hours, Enchanted Rose Flowers, Istoria, Roses Florist, Isadia.