Father's Day is just around the corner (3 September if you're wondering) and while not all of us have a father we almost certainly all have someone who's unabashedly cracked dad jokes with reckless abandon.
Whether it's your Work Dad, your House Dad, your Chosen Dad, your uncle, grandad or friend, or the one whose blood runs in your veins, Father's Day is the perfect time to show your appreciation.
Here are the best things to do with your dad this Father's Day.
Fan The Flame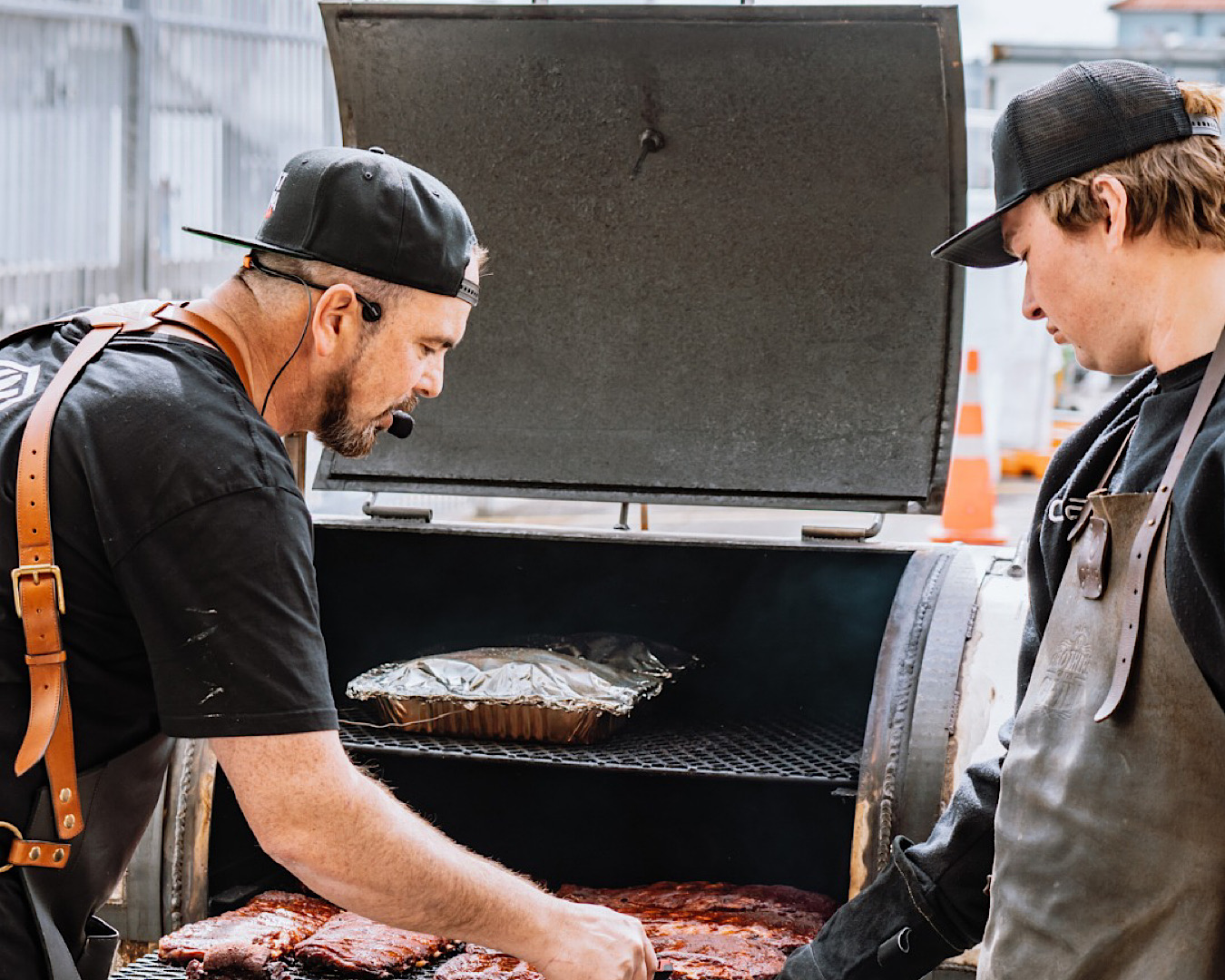 If dad's the type of fella who'll challenge you to a chilli-eating championship, he'll be delighted when you appear brandishing a couple of tickets to the Culley's Smoke & Spice Festival. Set in Shed 10 on Tāmaki Makaurau's gorgeous waterfront, this two-day gig's a salute to hot sauce and all things BBQ.
And if dad's keen to level up his game, make his day by gifting him a workshop or two. This year's epic lineup includes a deep dive into low and slow, the 411 on charcoal basics, butchery and knife skills with The Tattooed Butcher, a Jack Daniels whiskey masterclass, and how to cook the perfect steak. Legit.
Laugh Out Loud
Okay so this isn't exactly on Father's Day (it's the weekend after) but it's still definitely one of the best things to do with the father figure in your life. Of course, we're talking about the annual 7 Days Live Show featuring none other than Jeremy Corbett, Paul Ego, Hayley Sproull, Dai Henwood, Ben Hurley, Justine Smith and Josh Thomson. Coming to Takapuna's Bruce Mason Centre on Thursday 7 September, this will, for sure, secure your spot as dad's favourite child.
Forage In A Forest
Dad more of an outdoorsy, nature-lovin' type? He might just relish this Art Of Foraging workshop in the Waitakere Ranges. Created by Danish botanical artist, Mamakan, the seasonal walking workshop will have dad feasting on native plants and nature-inspired bevvies, learning to identify them in nature through a Nordic-style perspective on Aotearoa's edible flora. Part art installation, part cooking lesson, part nature gathering, this is something totally unexpected but super meaningful to do with dad this Father's Day and tickets are likely to sell out so if this sounds like a bit of your pa, snap up those tickets, stat.
Get Inked Together
If you've got yourself an illustrated dad, one of the best things to do with him this Father's Day is get matching tattoos because let's be real, that would be adorable. Tāmaki Makaurau has a treasure trove of tattoo studios, each with an array of artists specialising in unique styles. We've rounded up the best local tattoo studios so you can find the perfect match for your dad's style, or pop into Dad's local and make a sneaky arrangement.
Get High… Tea That Is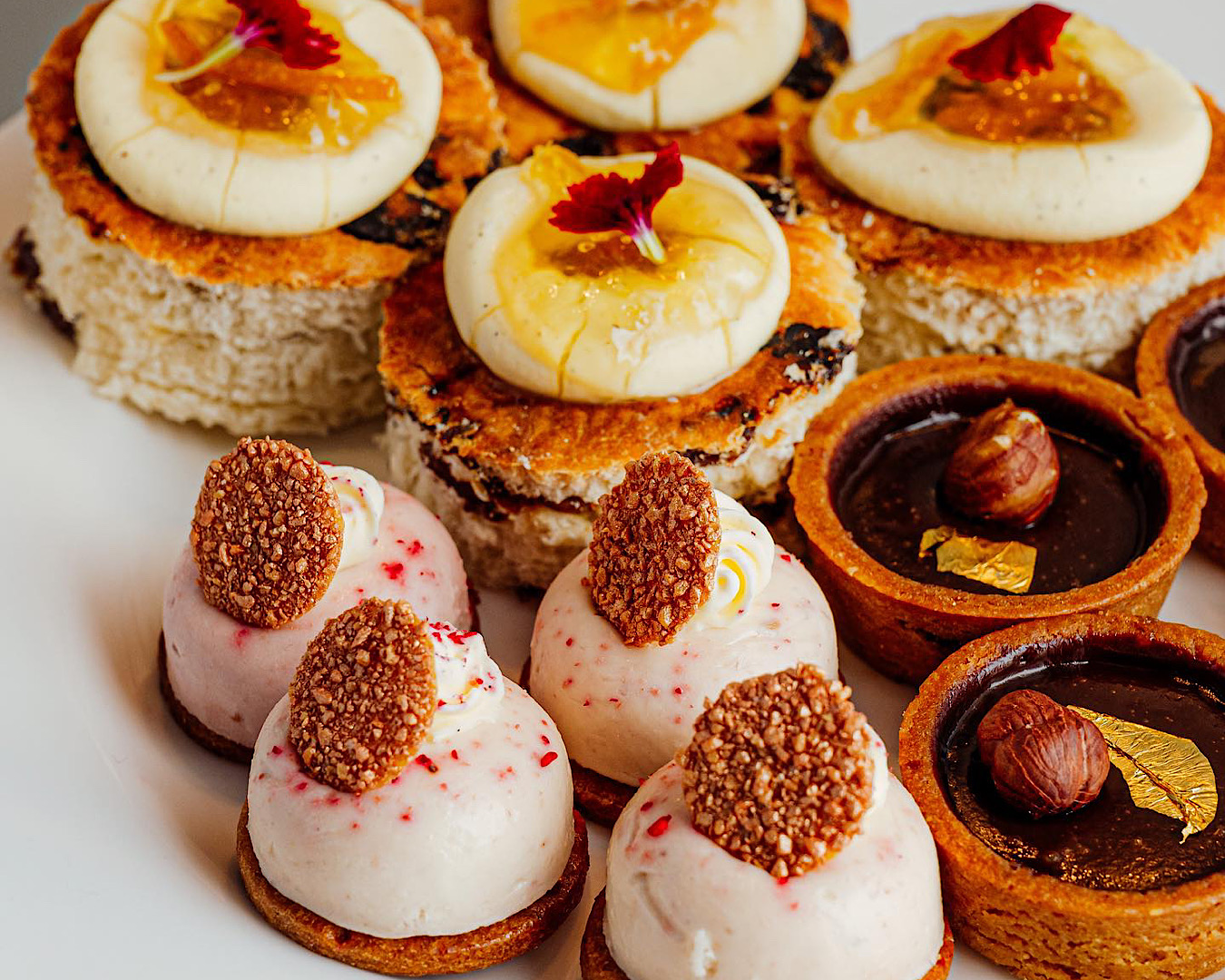 If your old man's a fan of the finer things in life—especially the booze-laced ones—treat him to High Gin at The Churchill. While we'll never say no to the traditional scone-and-tea situation, we're stoked that this particular high tea dares to be different.
That's right, you won't find any hot drinks on the menu here, and no old-school scones either. This is high tea, elevated, with cocktails in tea cups and a myriad of delicious morsels by Benjamin Chevré (a.k.a. Pastry Chef Of The Year). Oh, and a DJ and panoramic views. Vibes. Round up the sibs (this event is for groups of four or more) and treat dad like the king he's always claimed to be.
Help Dad Channel That Thor Energy
For the dads who love a bit of that lumberjack aesthetic, and even the ones who don't. After all, there's just about nothing sweeter than hurling an axe at a wall, provided you can actually hit the target that is.
Luckily, the highly-trained axe-perts at Sweet Axe will have dad schooled up in no time and you both take a shine to it, you could join their axe-throwing league and battle it out for the crown in a cute doubles tournament like the badass vikings that you are. Cute.
Level Up His Taste Buds
Speakeasy-style Bar Magda's sleek, red-lit haunt worthy of any celebration and, for foodie fathers, heading here is one of the best things to do this Father's Day. The 'Champagne Feast' set menu features seasonal New Zealand ingredients utterly transformed with an imaginative (and delicious) Filipino twist, and, of course, a well-deserved glass of bubbles. You'll wrap your mouth around a banquet-style dinner that you'll reminisce about for years to come.
Put Him To Work
Has your dad got a bit of a talent for acquiring speeding tickets? Put that need for speed to good use and unleash him onto the Lilyworld racetrack and you might just score tickets to the Foo Fighters or Post Malone. Now that's some serious stakes.
All dads competing in the Fast & Fantastic Fathers Racing Event will take to rimo evo 6 go-karts and go head-to-head, careening around the track through heats and a championship final to take out the title of 'Fastest Father' while you scream encouragement from the stands. The fastest three dads will take to the Ace Motorsport podium to celebrate with bubbles (for sure a memory for the photo album), then refuel with a Lilyworld burger, side of fries and a bevvy.
Feed The Beast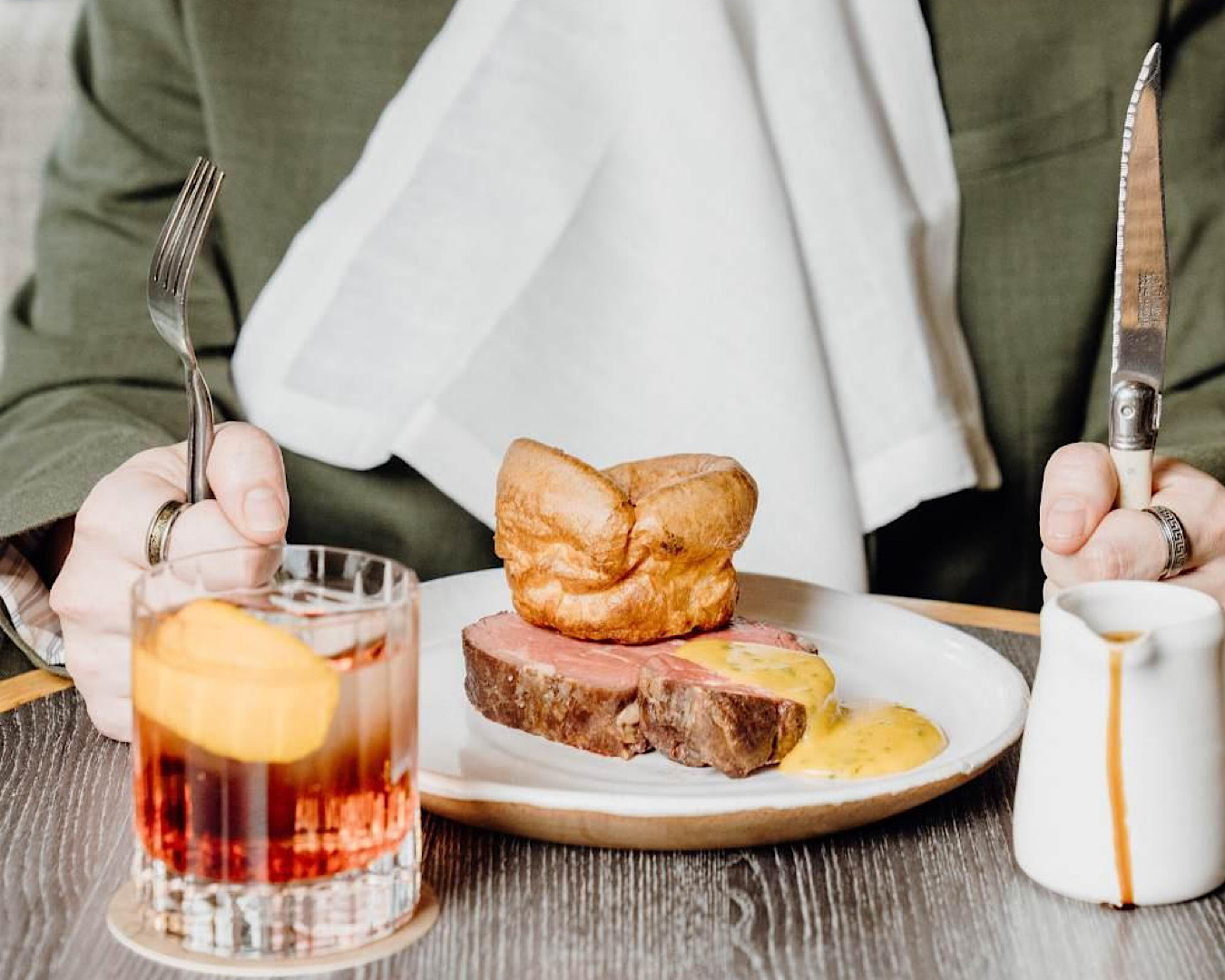 Esther is busting out the stops to serve dads 'the father of all feasts' this Father's Day. The four-course menu kicks off with a chance for dad to practice his Italian with a Negroni Sbagliato cocktail and is chased by a communal table of puff bread, warm hummus, piquillo red peppers and kingfish crudo, and that's just the first course.
Next up is handmade pumpkin tortellini with beef roast and crispy duck fat potatoes, roast carrots and, of course, Yorkshire pudding. Dessert comes in the form of a treacle pudding with vanilla custard—delish. And the dress code? Sneans, of course.
Crack All The Codes
If you and dad make a great team, why not combine forces and see if you can beat the clock in an escape room? A classic teamwork activity, you'll get to see how you gel under pressure which could be totally magical or a bit of a trainwreck (both of which are sure to be highly entertaining).
Pick your poison from five themed rooms—The Galactic Cantina, The Bach, The Boathouse, The Tavern or Old School—and get ready to solve a mystery in record time.
Cook Up A Storm
Going to fancy events and restaurants can be a great way to celebrate your dad but you can also have just as much fun, DIY-style, like cooking a meal together. Get inspired by what's in season at your local market, throw on a bangin' playlist and cook all the things.
It might go so well that you decide to enter the next season of MasterChef together or it might all turn to custard and you end up ordering takeaways. Regardless of the outcome, you're sure to have a helluva time together and that's what Father's Day is all about after all.
Dinner and a dance party with dad in the comfort of your own home? That's got to be one of the best things to do this Father's Day.
Need prezzie ideas? Here's our ultimate Father's Day gift guide.
Image credit: Sweet Axe, Smoke And Spice, The Churchill, Esther.
Urban List editors independently select and write about stuff we love and think you'll like too. Urban List has affiliate partnerships, and if you purchase something through the links in this article, we will earn a commission from those partners. To find out more about who we work with and why read our editorial policy here.