Tattoos are a universal art form used as a form of self-expression and tribute and as the world's most tattooed nation, it's no surprise we're spoilt for choice when it comes to choosing a tattoo studio in Auckland. Portraits of family and idols, homages to favourite cartoons and video games, religion and various subcultures… the possibilities are as endless as your imagination. But, you gotta remember, ink is a very serious process—it is on you for life, after all. Make sure to think long and hard before you step into that chair and choose your parlour and artist carefully.
But there are so many parlours, how do you tell the good from the bad? How do you know who takes hygiene seriously and who has a steady hand? How do you choose a place that specialises in the style you want? Well, it's easy. We've done our research and compiled a list of places you can trust to give you the tattoo you want safely. So, in no particular order, here are the best tattoo studios in Auckland... go forth and ink.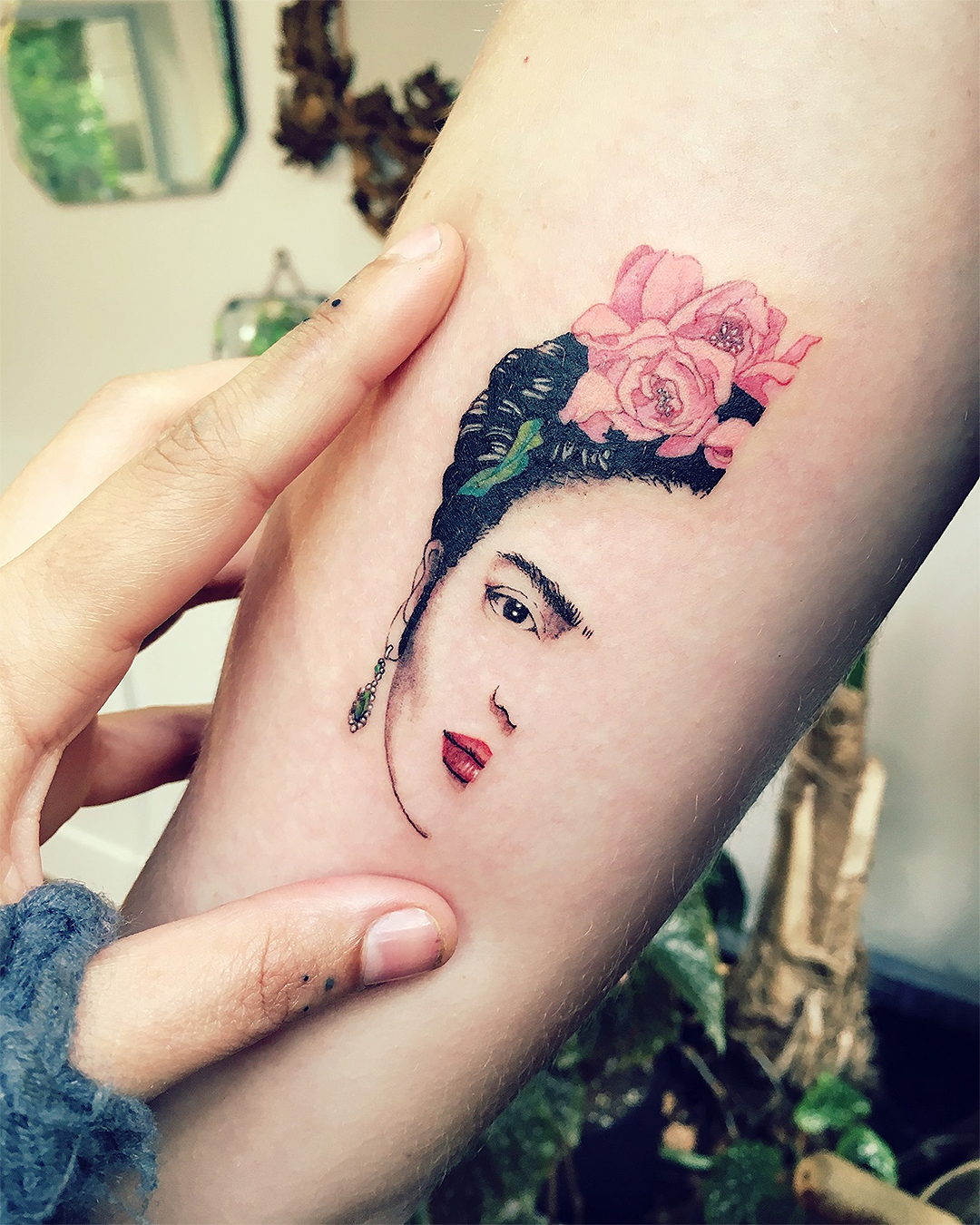 White Rabbit Ink
Henderson Valley
Hidden away in a forest pulsing with sacred energy White Rabbit Ink delivers on its promise of a holistic tattoo experience that redefines the craft of conventional tattooing. Led by the Witch of the Waitakeres and the Green-Eyed Serpent, this small team specialises in stunning watercolours, nature-inspired abstract, surrealist and bold yet delicate ink that goes soul deep.
Two Hands Tattoo
Ponsonby
Established in 2005 so with many years' experience under their belt, it's fair to say Two Hands are a big name in the Auckland tattoo scene. Not only do they have an impressive line-up of resident tattooers, but they also regularly host revered guest artists from all over the world. The core team at Two Hands can do almost anything you could ever ask of them, but their main areas of expertise lie in bold American traditional, colourful Japanese, black and grey and black-work. Regardless of the style, the result is always stunning, with clean lines and perfectly packed colour. Keep an eye on their socials for details of the occasional flash day.
Etch Studio
Grey Lynn
Co-creative and judgement-free, this bright, plant-adorned studio with mandala floor art welcomes all. At Etch Studio the culture is as important as the ink with each artist committed to a creative experience that goes "deeper than the marks on your skin". The all-female team are adept at a variety of designs including realism, oriental traditional, dainty miniatures, whimsical surrealism, blackwork and fine line illustration and fellow artists (even those outside of the tattooing realm) are invited to use the space in the spirit of collaboration.
Love & Hope Tattoo Parlour
Uptown/Grafton
Born from the desire to create a space where everyone feels welcome and artists are free to be their authentic selves, Love & Hope Tattoo Parlour, is a cosy, safe and relaxed studio. The team of two may be the tiniest on our list but their creativity is massive. Together they specialise in a variety of styles from small, fine line detailed tattoos with a quirky, illustrative vibe to ornamental/tribal and folk-inspired imagery. While vegan ink is the norm in most studios, Love & Hope are also committed to being as eco-friendly as possible—they use biodegradable wrapping, rubbish bags, gloves and cups, and autoclave all their tools to keep waste to a minimum.
Sunset Tattoo
K' Road
Living behind the infamous Karangahape Road on Cross Street, Sunset Tattoo are everything you expect in a great tattoo parlour. A bold and bright façade invites you into a clean studio where the walls are plastered with beautiful art work. Most importantly, though, Sunset caters to every kind of tattoo request. With numerous industry leaders gathered under one roof, they basically employ the dream team. Sunset's squad is so varied that they have an artist specialising in almost every style out there—whether you're after Japanese irezumi or American traditional, geometric, ornamental or even flowing Maori moko, they have the right artist for every job.
Sacred Tattoo
Kingsland
Running a tattoo parlour out of a beautiful townhouse in Kingsland, Sacred are a long-time frontrunner on the local tattoo scene. Specialising in Japanese, American traditional and black-work, Sacred Tattoo set the standard for bright colour, bold lines and sticker-like finish. Sacred are the go-to for a flawless tattoo experience, with expert advice on hand ensuring a smooth process from start to finish. The shop takes appointments for custom designs as well as walk-ins, and has a revolving roster of guest artists ready to transform your body into a piece of art.
Ship Shape Tattoo
Dairy Flat
Ship Shape Tattoo are THE gods of realistic tattooing in Auckland. Their parlour may be a way out of central Auckland, but boy is it worth the trip for a perfect, photorealistic piece. With artists specialising in both colour and black and grey realism, there is no better place to go if you're after portraiture of any kind—be it human or animal. Ship Shape's artists are masters of contrast, creating drama through juxtaposition of colour and light to create contrast and 3D modelling. Their work is a testament to the state of modern day tattooing, wowing us one piece at a time.
The Tattooed Heart
K' Road
Living on Karangahape Rd, occupying the space which was previously home to Illicit, The Tattooed Heart is a definite top dog in the industry. Housing several of Auckland's tattoo veterans, this is the perfect place for Japanese, neo traditional and American traditional styles. What's more is Tattooed Heart also offer cosmetic tattooing as well as laser fading and tattoo removal.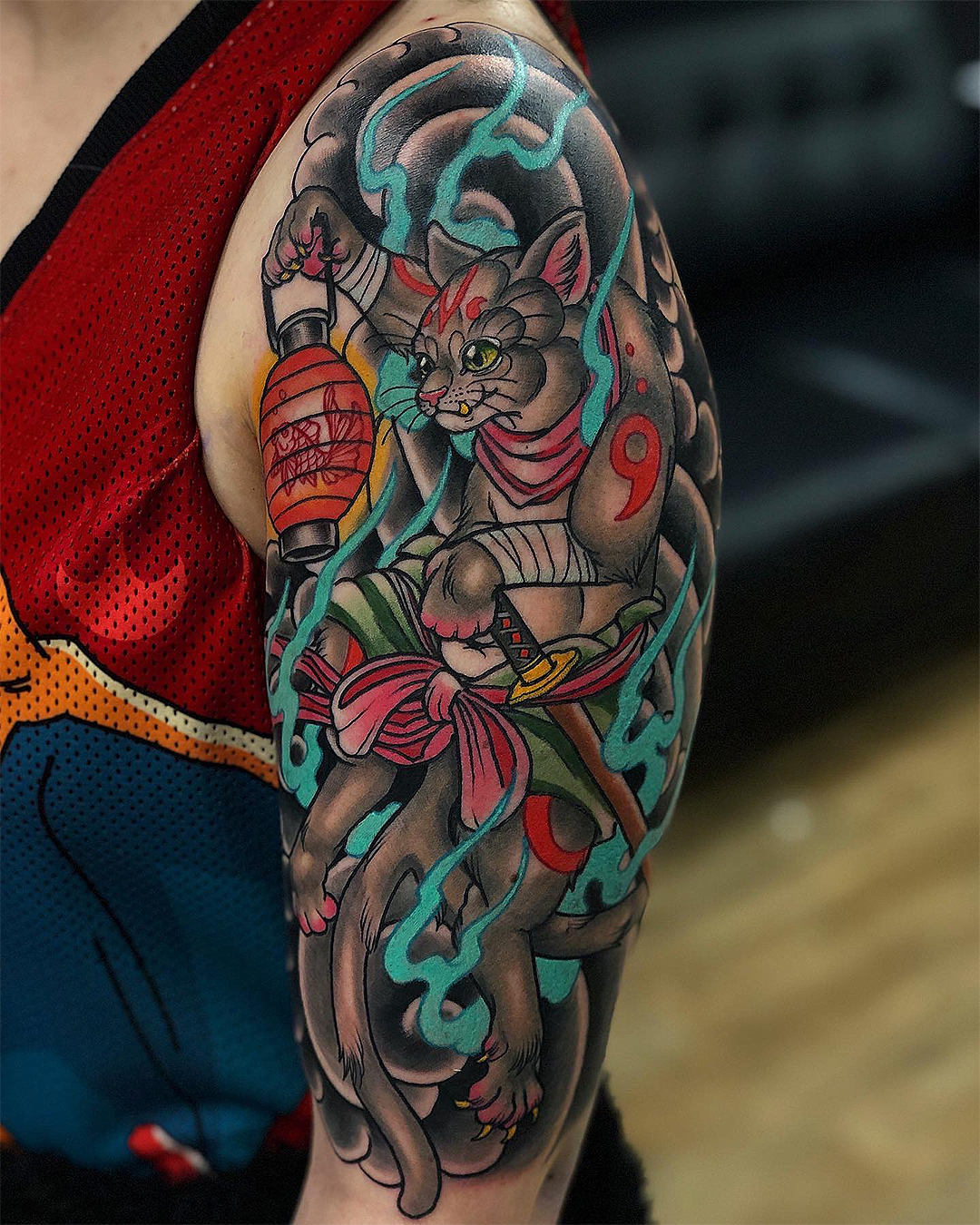 Till Death
Newmarket
This is the place if you're looking for something interesting, quirky and unique. The tight-knit team here consists of some of the most artistically creative individuals in the industry with impressive portfolios. Between the team,Till Death covers most styles of tattooing, whether you're after a fun new school design, a stark neo traditional piece, black and grey or minimalistic black-line—they'll have the perfect artist for you.
Black Cat Tattoo
Kingsland
Previously known as Kingsland Ink, Black Cat Tattoo donned a new name when they moved into their new Kingsland premises. Specialising in custom designs, they employ the best of the best, guaranteeing a flawless tattoo experience for their customers. The small team consists of very diverse and creative artists. Black Cat does some of the best new school work in the city, including stunning pin ups, quirky food tattoos and renditions of every Disney character known to man. Their other fortes include black and grey, neo tradition and Americana, so there's something here for everyone.
Three Dice Tattoo
Ponsonby
The team at Three Dice Tattoo pride themselves on being culturally vibrant with each artist bringing their unique flavour to the studio, from traditional and Japanese to fine line black and grey, and realism. Founded in October 2018, Three Dice has quickly become an iconic part of Auckland's tattoo scene.
Otautahi Tattoo Auckland
K' Road
A self-proclaimed "mash up of misfits and vagabonds" Otautahi Tattoo's team of seven (plus guest artists) serve classic traditional, neo traditional, old school, realism, Maori Ta Moko and Kirituhi, Polynesian Tatau, Japanese Irezumi, black and grey, and script lettering.
Inkstitution Tattoo
Browns Bay
Inkstitution uses the strictest hygiene practices and the highest quality inks, needles and equipment. Head here for good vibes and great tattoos. No idea or design is too big or small for this team, and we're living for it. With an array of specialities among the artists, and a friendly feel, these guys have got you covered… literally (we had to).
Honourable mention: NiceGoblins Collective
Dominion Road
Just two years old, NiceGoblins is not your typical tattoo studio. It's an intriguing fusion of young tattoo artists, illustrators and other creatives. Flashes arise from illustrator-tattooist collabs so the style on offer is always changing. We're excited to see how this place grows!
All that research making you hungry? Refuel at one of Auckland's best restaurants.
Image credit: Supplied, White Rabbit Ink, Etch Studio, Love & Hope Tattoo Parlour, Sunset Tattoo, Ship Shape Tattoo, Till Death, Black Cat Tattoo, Otautahi Tattoo Auckland.