Father's Day is upon us and it's our chance to treat our dads like the heroes they are. People tend to go all out for the mums on Mother's Day but the dads need some special treatment too! Take your dad out this Sunday for some quality time at one of the many places Auckland has to offer our champs.
Here's where to take your dad this Father's Day.
Wintergarden Pavillion
Who said high tea was only for Mother's Day? Our dads like getting their pinkies up too, especially when it's with Hallertau craft beer! Sliders and pies will be replacing the usual delicate finger sandwiches and scones and you can snap a pic to document the moment at the in-house photo booth. The high tea dad edition will be at the Wintergarden Pavillion from 1:30pm till 4pm and you can reserve your tickets here.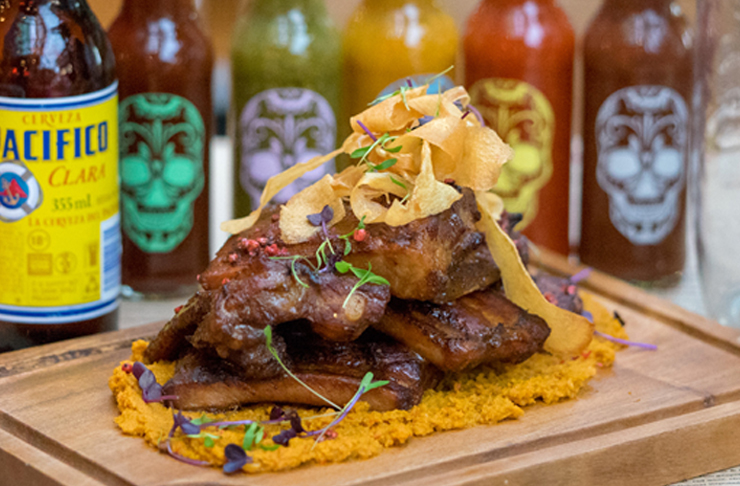 Mexico
Take your dad out for a Mexican feast at (where else?!) Mexico! They're treating dads to a special deal this Sunday, which includes meaty ribs and a Pacifico for just $20. Don't forget that kids dine for free at Mexico on Sundays and still applies this week! Take the whole fam and you'll get a bang for your buck.
Northern Steamship
We dare you to find a dad out there who doesn't like a big plate of juicy steak and crispy fries. Northern Steamship is offering the ultimate dad meal of a generous 250g sirloin steak, hand cut fries, rich onion gravy and fried egg with a golden yolk. They even get a pint of tap beer all for the humble price of $25.
MOTAT (Museum Of Transport & Technology)
If your dad has a strong love for engines and wheels, take him to Auckland's iconic MOTAT. There will be a special family event featuring vintage and unique cars and motorbikes and we guarantee your vehicle-loving dad will be head over heels at this exhibition. Show your dad the amount of love and respect you have for him by getting a temporary "Dad" tat and take some time to relax in the Village Beer Garden while soaking up the live music.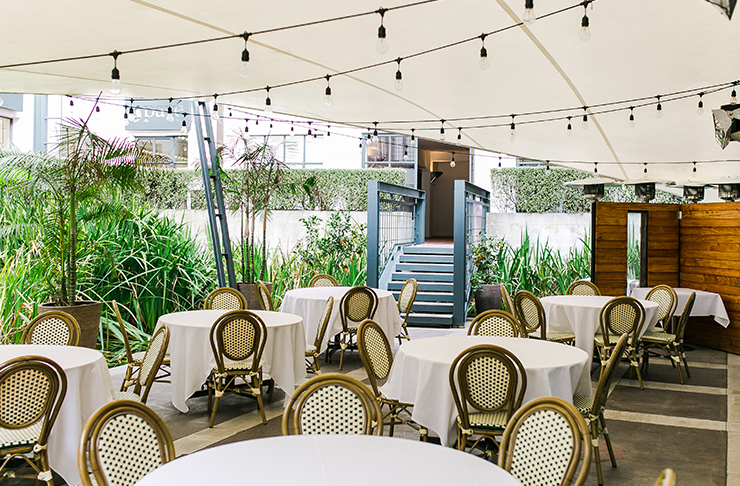 Cibo
Treat your dad out for a dining experience at one of Auckland's top restaurants, Cibo in Parnell. From the ambience to the premium quality of the food, Cibo will make your dad feel like absolute luxury and royalty. Get your dad to embrace his inner sweet tooth and make sure you get amongst Cibo's dessert menu as it would just be criminal to leave the restaurant without tasting their famous salted caramel pavlova.
Depot Eatery & Oyster Bar
Celebrate Father's Day over some freshly shucked oysters, succulent bone marrow and a plate of skirt steak at Depot! Al Brown, the owner of Depot is a dad himself which might explain his menu which is so father friendly. The turbot sliders are an absolute crowd pleaser and go down a treat with a glass or two of Depot's brews.
Sawmill Brewery
Take your dad's love for beer to a whole new level and take a mini road trip to Sawmill Brewery! This brewery takes their beer very seriously with 15 craft beers on tap and seasonal beers that are always changing, Sawmill was made for the beer-loving papas. Their food is also not to be missed like spicy venison ribs and tenderly braised lambs, they'll take the pub and grub game to new heights.
Golf – Multiple Locations
Take your dad to a good old session of golf. There's just something about the quiet and serene ambience, lush green fields and crisp fresh air which gets us more intimate and personal with our dads. We think golfing is an activity that is a bonding experience at its finest which is why we've rounded up a list of the best golf spots in Auckland. Grab your clubs and hit up one of the many courses Auckland has to offer!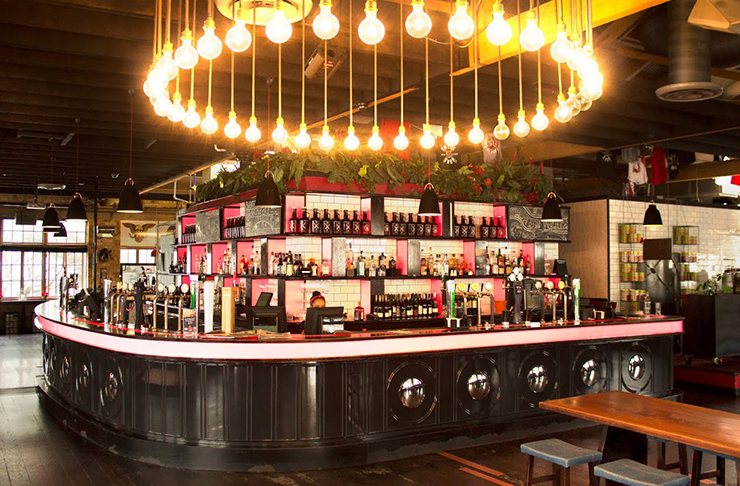 Sweat Shop Brew & Kitchen
Sort your dad's shirt out at Sweat Shop Brew & Kitchen as they'll be ironing the wrinkles out of your dad's workday shirts while he chows down limitless amounts of pizza and sides for FREE! Yup, free for dads and only $25 for everyone else. The brew bar will be serving $20 Tiger jugs to keep your dad from getting thirsty from all the dough he consumes. Bookings are essential so be sure to click here for more information.
The Pie Piper
Head to The Pie Piper on K'Road and make your dad a customised doughnut! Finding a present for your dad can be quite the challenge but you can never go wrong with a personalised treat, especially when it's a doughnut from no other than The Pie Piper. Channel your inner artist and put all your love into the fried dough and go hard with all the decorative tools they have provided for you!
Soul Bar & Bistro
Win your dad's soul at Soul Bar & Bistro with their special three-course menu which is exclusive to Father's Day. The $55 three-course meal will feature nothing but deliciousness and will consist of crowd-pleasers such as lamb shoulder, braised beef cheek, risotto, beer battered snapper and crème brulee. Get fancy with your dad and grab a pic in front of the iconic floral scenery provided by Soul Bar!
Image Credit: Mexico, Lydia Arnold, Kalym Gilbert