Mini golf on its own is already amazing, but 3D and glow in the dark mini golf? It's out of this world.
Glowing Rooms has brought us their brain-bending mini golf rooms in Hamilton Hill, and even without the glasses, they look phenomenal. The rooms were painted by two German artists using glow in the dark paint, but once you put on your 3D glasses, they transform into an incredible display of special effects. Make your way through their spectacular rooms, where you can golf in space, under the sea, next to superheroes and even in the familiar landscapes of Australia, but with a colourful twist.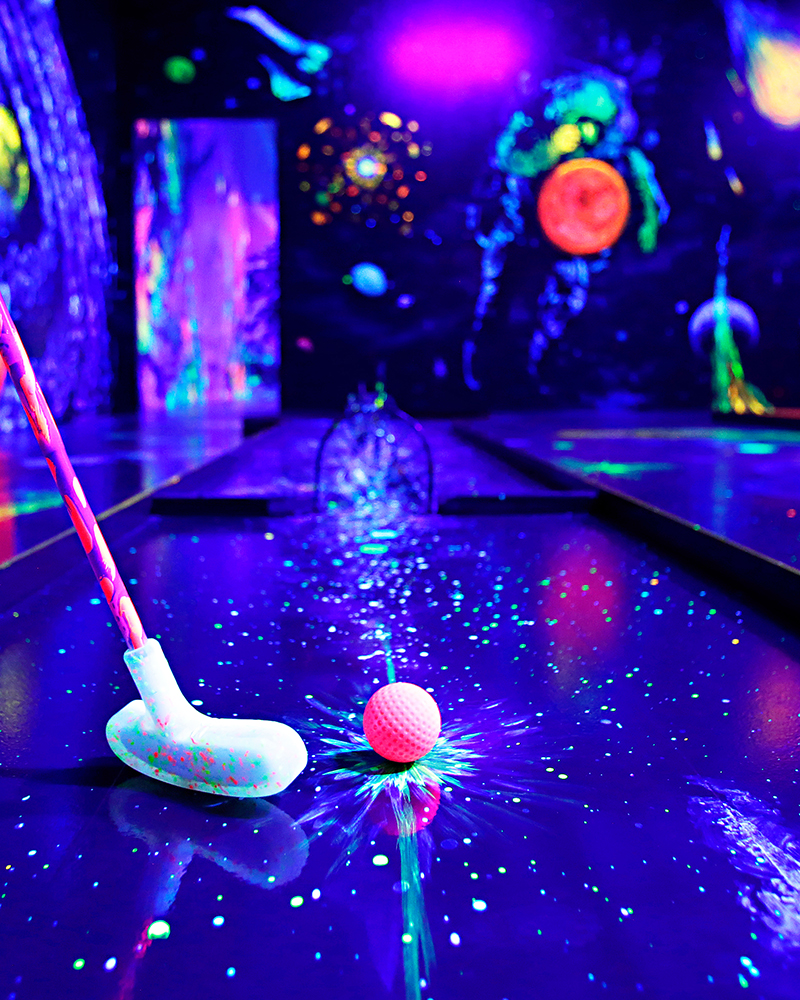 No matter what skill level you are, you'll be sure to have a great time. Find the hidden courses on the track with your 3D glasses, and try your luck at the more challenging holes, like the octopus loop de loop.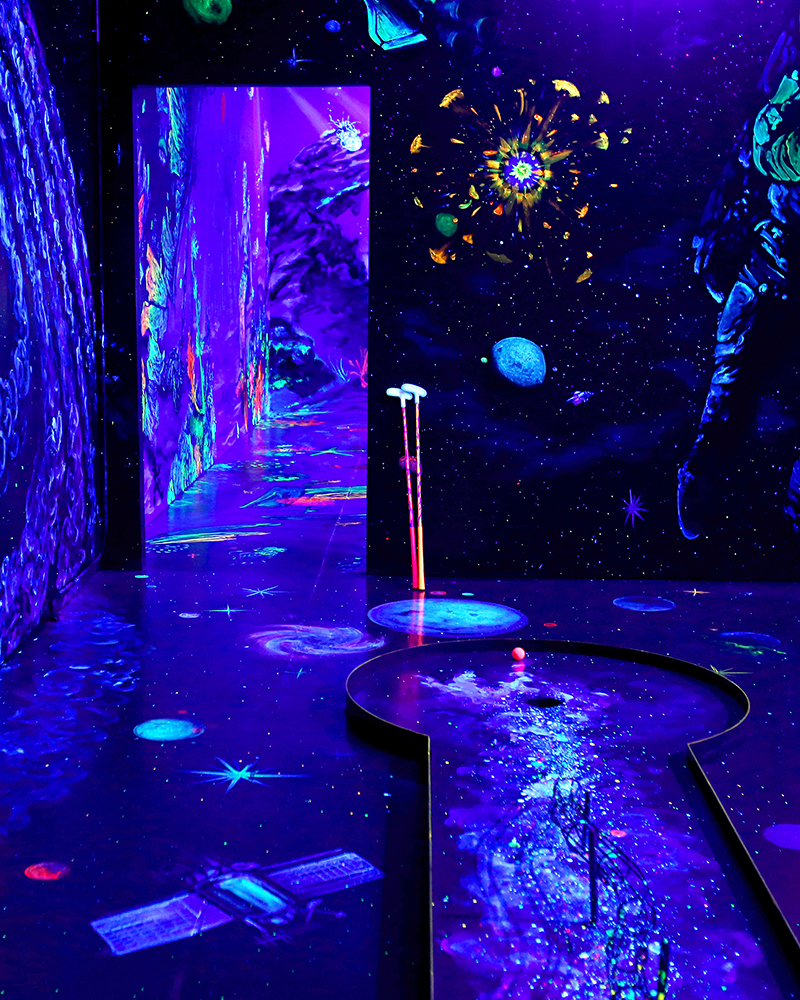 Glowing Rooms also offers packages for birthday parties and functions, so next time you're in charge of the office team building activity, you know what to do. Plus, the courses are totally accessible to wheelchairs so everyone can join in on the fun.
Want some more mini golf action in your life? Here's where you can tee up.
Image credit: Elle Borgward