The inner city suburbs of Perth usually have their moment in the spotlight before being trumped by the next best thing. Not when it comes to Vic Park though! You can always count on this cute little pocket to the east of the city.
Cafes and restaurants galore, there's always something open and something tasty to try, and breakfast is no exception. Some of our fave brekky spots in Perth can be found in this Perth hot spot, not to mention some awesome coffee. Here's where to get the best breakfasts in Vic Park!
Sage Vic Park
Find a seat in this cosy cafe and order the buttermilk pancakes. The fluffy stack of three is topped with a giant portion of cardamom mascarpone, fruit and of course, your own stash of maple. Oh, and you should probably order Sage's Nutella and peanut caramel shake because you're already having a blow out, so what's another milkshake between friends?
Harvest Espresso
If Harvest Espresso took bookings, they would be booked out every day. Serving up some of the prettiest food in Perth, Harvest is top of the list for Vic Park-ers in the know. The menu changes all the time and they do some pretty special dishes, but they also serve up classic breakfasts like omelettes and eggs, as well as coffee, matcha lattes, red espresso, chai and iced drinks.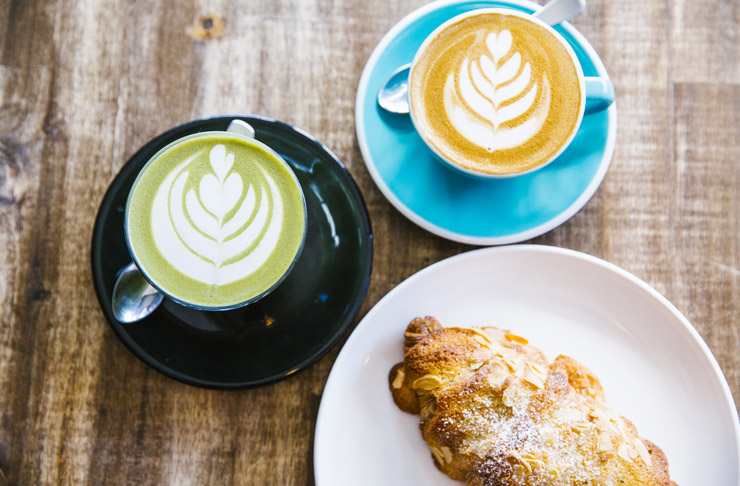 The Imp
Buzzy Victoria Park eatery, The Imp, consistently receives rave reviews among locals for their breakfasts, but it is their spread of sweet treats that have Perth folk coming back time and time again. All made on site, the daily options are always drool-worthy. It's the perfect spot for a naughty breakfast cake or some sugar-covered French toast. Grab a coffee and stay for a meal, this funky cafe has got the goods to make your day.
Antz Inya Pantz
As eclectic as the name suggests, Antz Inya Pantz do one thing and they do it well. Coffee. But if you're after breakfast they also stock tasty bagels from The Holy Bagel Company, as well as muffins, slices and raw treats—perfect for a simple breakfast. Roasting beans from origins all over the world like Brazil, Uganda and Nicaragua, Antz Inya Pants only stock what is in season which means you get only the best of the best coffee. If you prefer your coffee cold, you'll definitely want to give Antz's cold brew a try!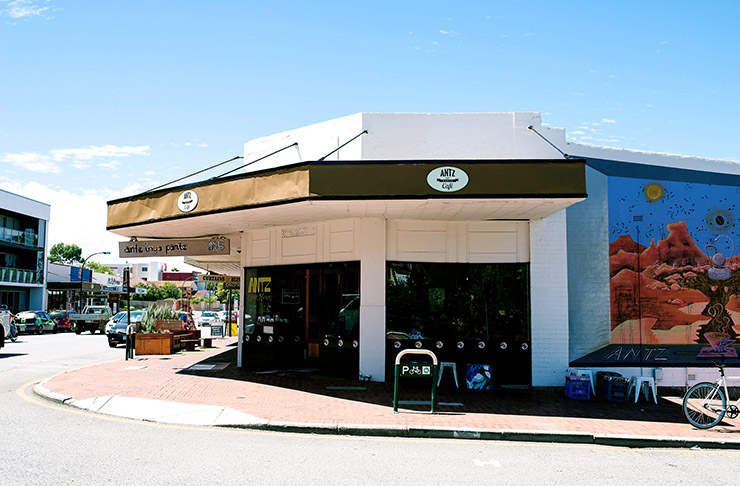 Sixteen Ounces
Farmhouse brekky, brioche French toast and open faced avocado smash—just a few things on the menu from popular Vic Park cafe, Sixteen Ounces. Along with coffee, of course. Really, really good coffee. This cozy little cafe also stocks yummy raw treats which you can grab on the way out, along with another coffee of course. Breakfast perfection!
Hampton & Maley
Brought to us by the guys who used to own Restaurant Amuse, Hampton and Maley is a cosy neighbourhood eatery with a focus on wholesome and delicious modern food. Take a break from your regular brekky options and try their black pudding with fermented chilli scrambled eggs, crispy cabbage, and pickled apple, or the blue swimmer crab omelette with herbs and sourdough.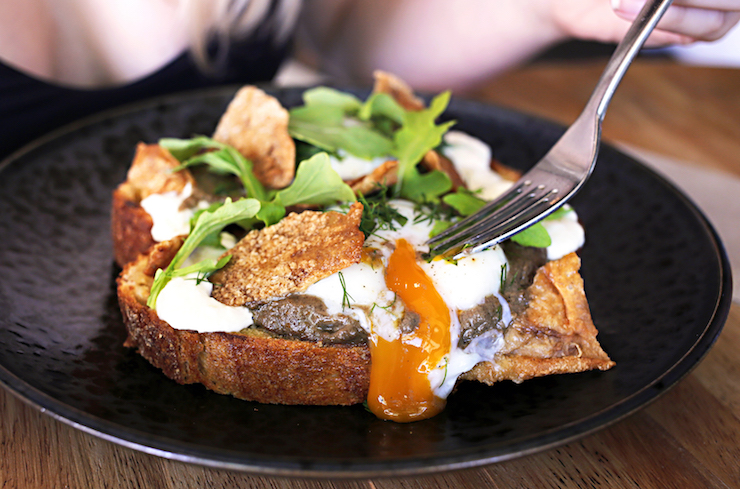 Sarapan
Feel like nasi lemak or roti canai for breakfast? Head to Sarapan. If it means we can justify fried chicken, coconut rice, sambal and roti canai on the side before 11am then we're in, obviously. Full of Malaysian expats, you know you're off to a good start!
Brown Spoon Cafe
You'd be forgiven for thinking Brown Spoon is more of a Korean desserts hotspot than a breakfast place, but just take a look at their honey toast and try and tell us you don't want that for breakfast! The jollypong frappe is also worth a look in at breakfast time—crunchy, honey, malted corn puffs, turned into an icy latte frappuccino. Umm YUM.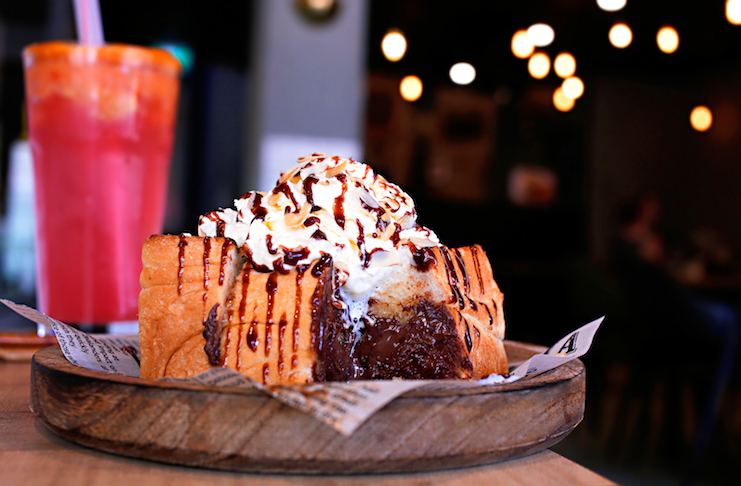 The Sparrow's Nest
Breakfast all day, err day is what The Sparrow's Nest does best. Epic pancakes stacks, bangin' egg and bacon brekky muffins, mouthwatering eggs benny and all the yummy sides like hash browns and bacon, The Sparrow's Nest has got it goin' on! They also serve some seriously jacked up coffee, like the crema brulée, a shot of espresso with milk and foam, sprinkled with sugar and torched to caramelised goodness. Crazy? Yes. Delicious? Heck yes!
The Vic Park Markets
Every Sunday between 8 and 12, locals are flocking to the fig trees on Kent Street and we think we know why—La Belle Sweets Patisserie. It's highly likely you've tasted her delectables in cafes around town but we're all about overindulging with a salted caramel cruffin at the morning markets. Plus, any funds raised goes directly to the Victoria Park Primary School and the nature playground they want to build. Naaaw.
Need more reasons to visit? Click here for 25 things to do in Victoria Park.
Sage | Image credit: Elle Borgward and Nancy Hanna