There isn't a person in Perth who doesn't love getting a surprise flower delivery and we think it should be a more common occurrence.
Did one of your besties do you a favour like drive you to the airport or babysit your plants? Send them flowers. Is it their birthday? Send them flowers. Did they get a dud haircut? Send them flowers.
For those of you who are too time poor (or lazy) to make it to your local florist but still picky about your posies, we've tracked down the best Perth flower delivery services so you can find A-grade blooms from the comfort of your couch.
Franc Flora
There's a reason Karla at Franc Flora only takes orders for delivery flowers outside of peak wedding and events season. She's the best in the bloomin biz. If you're lucky enough to score your own bouquet from this floral-minded genius, delivery is between 12pm and 4pm on your chosen delivery day.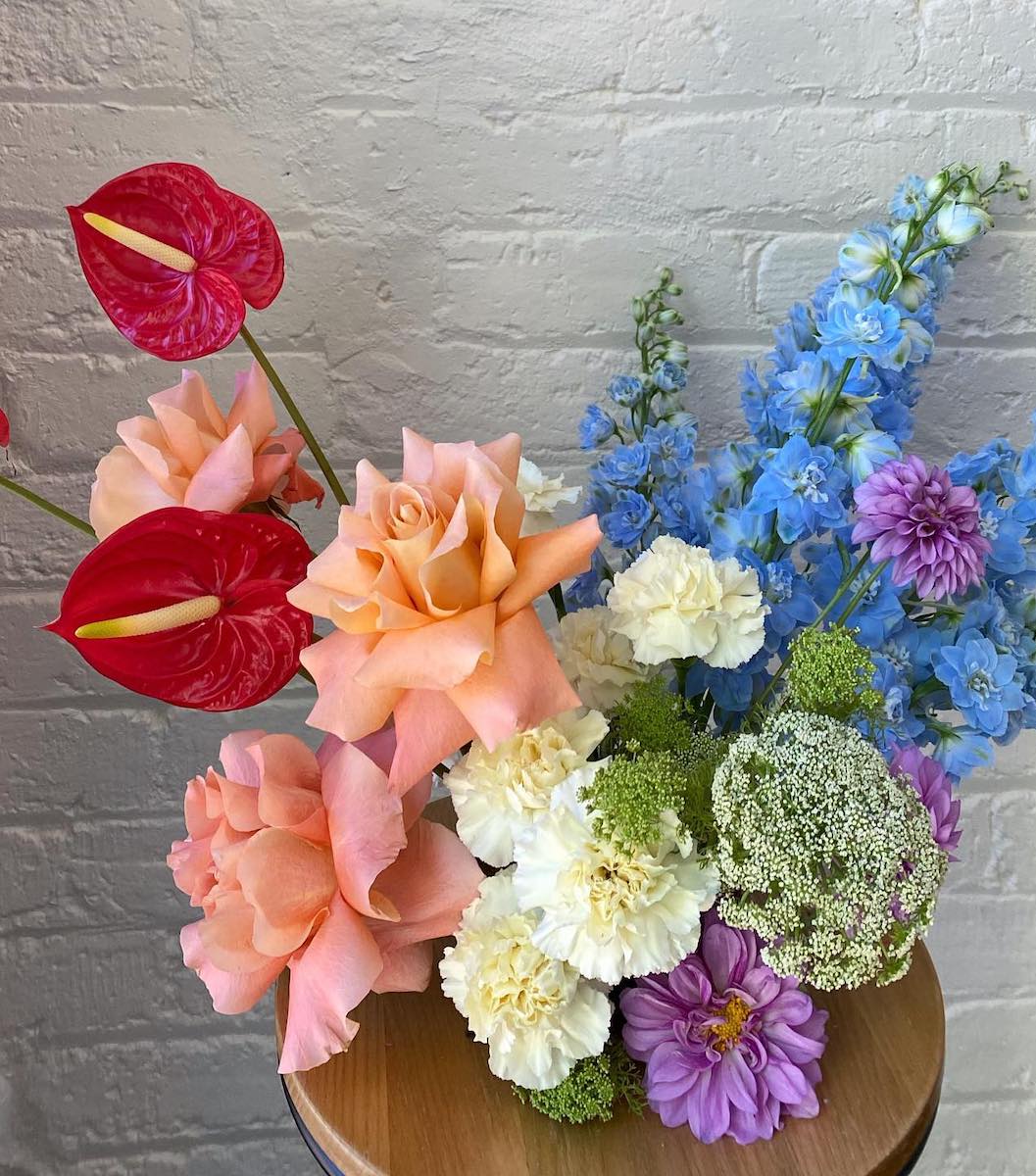 Honey House
Walking a fine line between art installation and bouquet, the floral fairy behind the magical pieces at Honey House has nailed everything from fresh and preserved to dried flowers. Her colourful custom orders are made and delivered (to a select few locations you can see here) or shipped to locations outside of the catchment. If we were hypothetically ever receiving a hypothetical gift, we would want these, just hypothetically.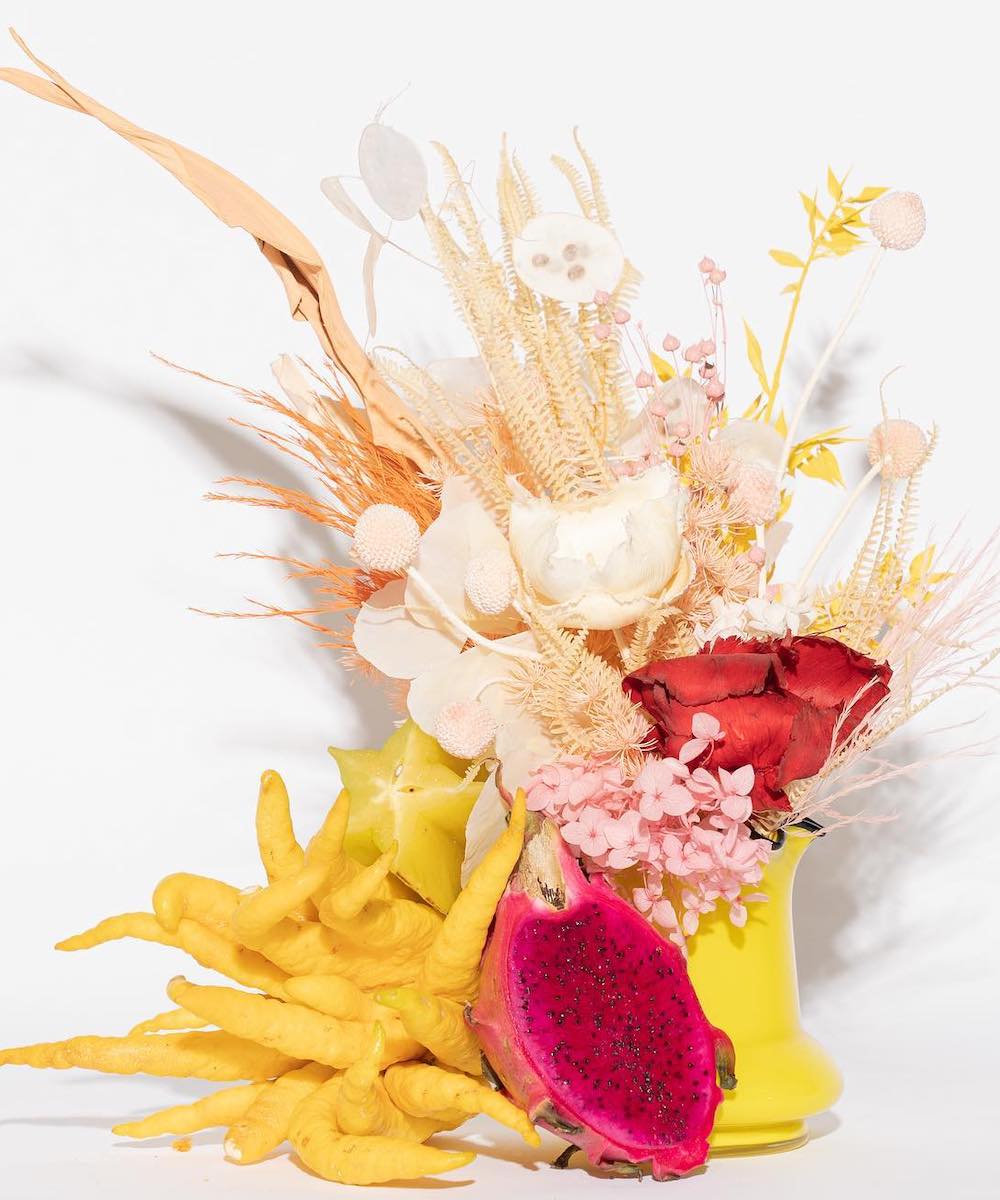 Fleur Societe
Attention prospective husbands and wives! Fleur Societe is delivering some of the best wedding and events blooms our weary, hayfevery eyes have seen. If you want your wedding or event to look like Alice's wonderland (without the scary cat), she has you covered.
The Flower Hound
If we're ever going to send ourselves flowers, it's going to be these ones. The flower fairy at The Flower Hound has mastered the art of beautiful, big, obnoxious (in a great way) bouquets and we totally want people to think a handsome, mysterious suitor has had them delivered in a bid to win our hearts. They tick the colourful, bright and whimsical boxes you want your flowers to tick, and they'll deliver the same day if you order before 11am.
Sonny And Willow
Something about Sonny and Willow bouquets seems flirty and romantic. Don't ask us why, just look for yourself. Whether it's your bestie's birthday or you're trying to get out of the dog house after forgetting your 5 month anniversary, Sonny and Willow are going to help with that. Delivering Perth wide, choose from fresh and preserved bunches that you can also put on afterpay. Seriously. What's your excuse?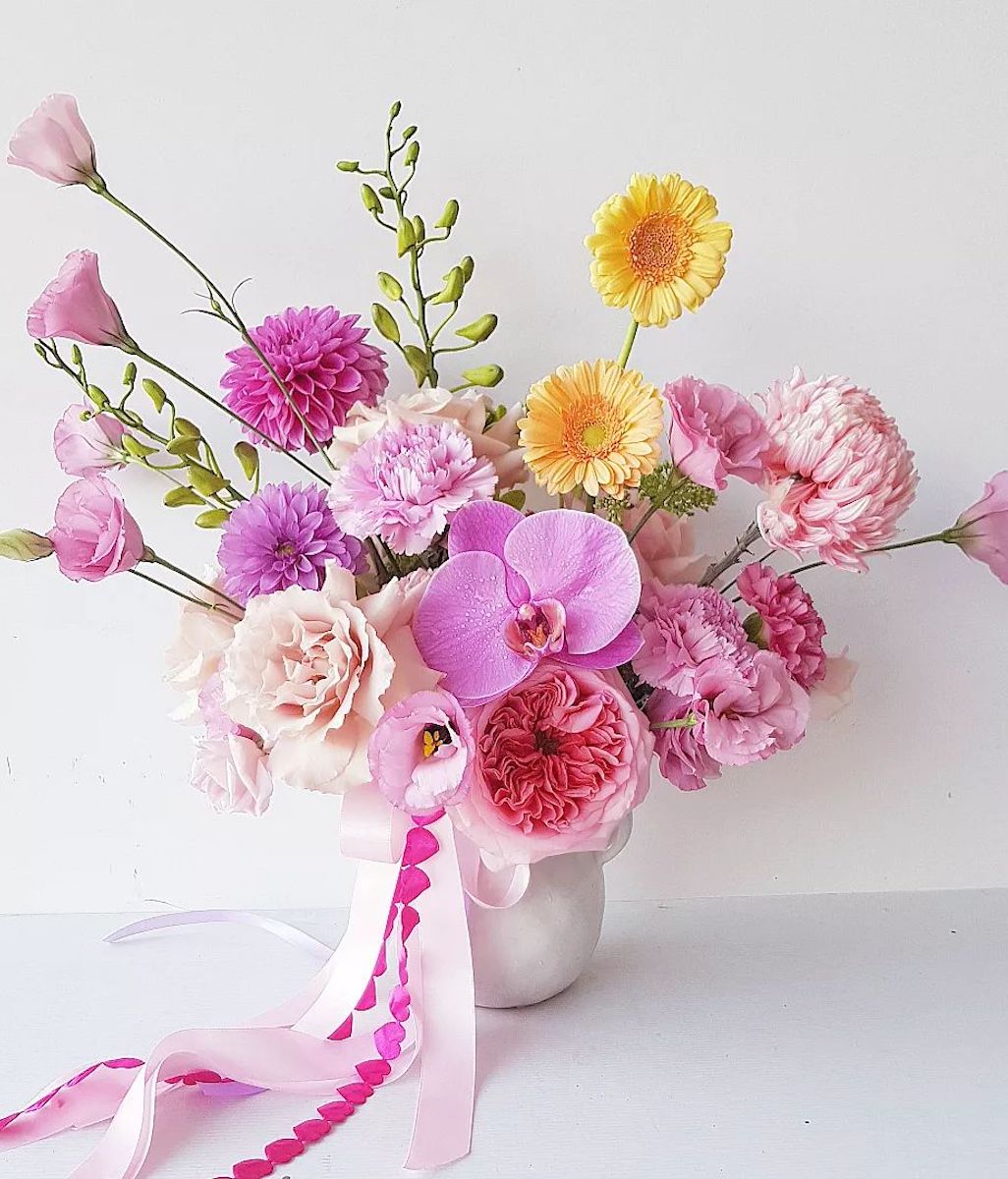 Floret Boutique
Self-described as "The Ultimate Blooms", we couldn't help but agree with the flower artists at Floret Boutqiue. They have all bases covered, from roses to tulips and mixed bouquets, either way, we're jealous of the lucky duck on the receiving end. Floret Boutique delivers daily and also caters to corporate, events and weddings if you're the kind of person who is...in love? For now, we'll just be buying them for ourselves.
The Plumery
For Monday to Friday delivery all over Perth, The Plumery has your back. Busting out some of the most spectacular fresh flowers we've seen in a while, these are the bouquets that will say "I Love You", "Thank You" or "Sorry I Spoiled Gossip Girl For You" in the most heartfelt and visually appealing way. We can't guarantee it'll completely heal that last wound, but it'll certainly soften the blow.
Petal Studio
If you're chasing Bridgerton vibes, Petal Studio totally have it mastered. They've also revolutionised the way that we hold our bouquets, kind of like if your flowers were a much prettier, feminine briefcase. We mean that in the best way possible. You can have your Bridgertonesque-floral-brief-case delivered in their catchment area, or you can lock them in for your events and functions.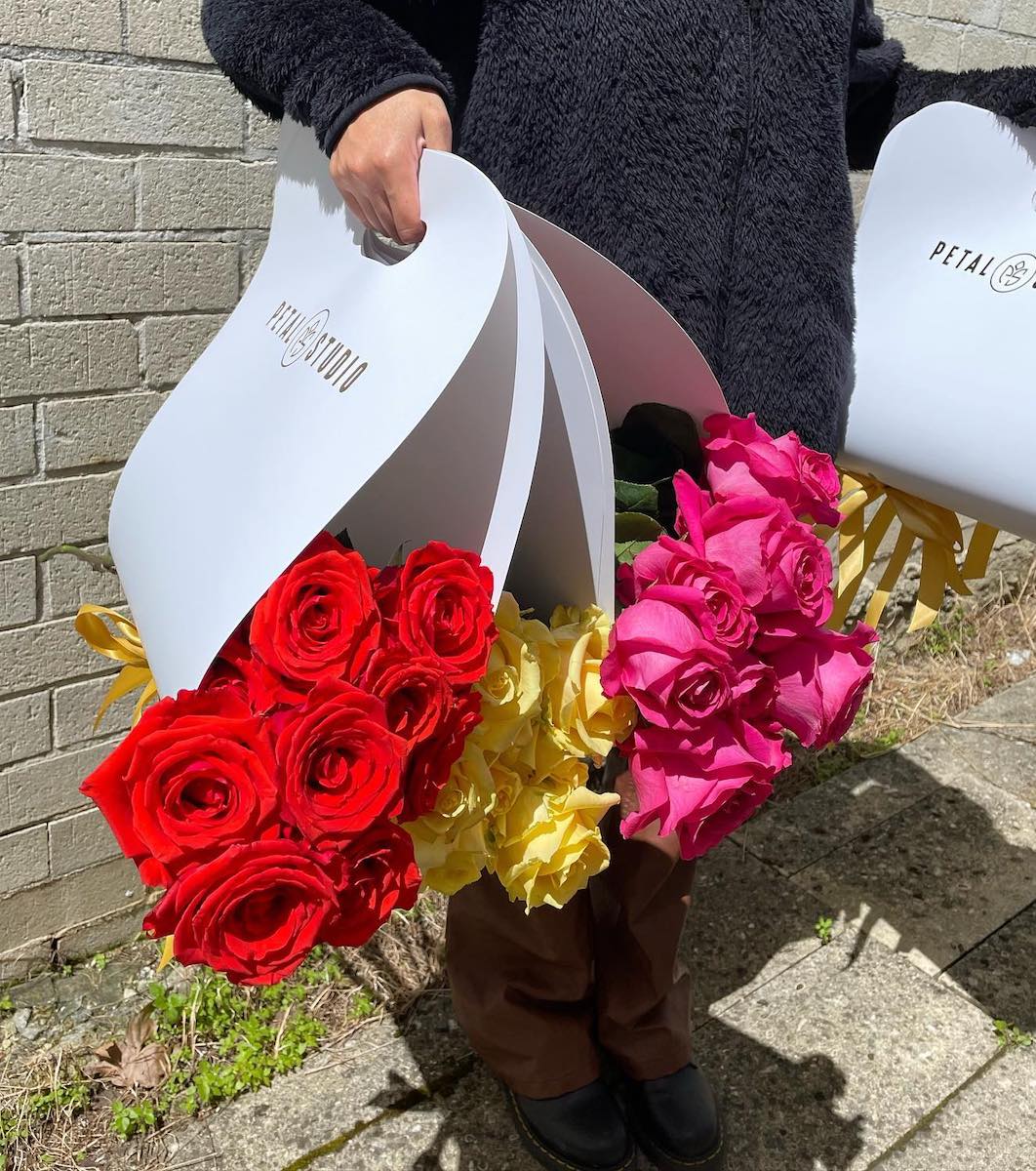 Bloomin Wild
The bouquets at Bloomin Wild have made us think walking around with a bunch of flowers is a better accessory than a bag. Sure, the bouquet can't hold our wallet, gum and sunnies, but we'll make it work for these specimens. They can take care of your events, corporate functions and weddings. More importantly, you can just get yourself a bouquet because you deserve it and why not? Deliveries are on Tuesdays, Saturdays and Sundays, just make sure you order before 12pm the day before your delivery. And send us a bunch too.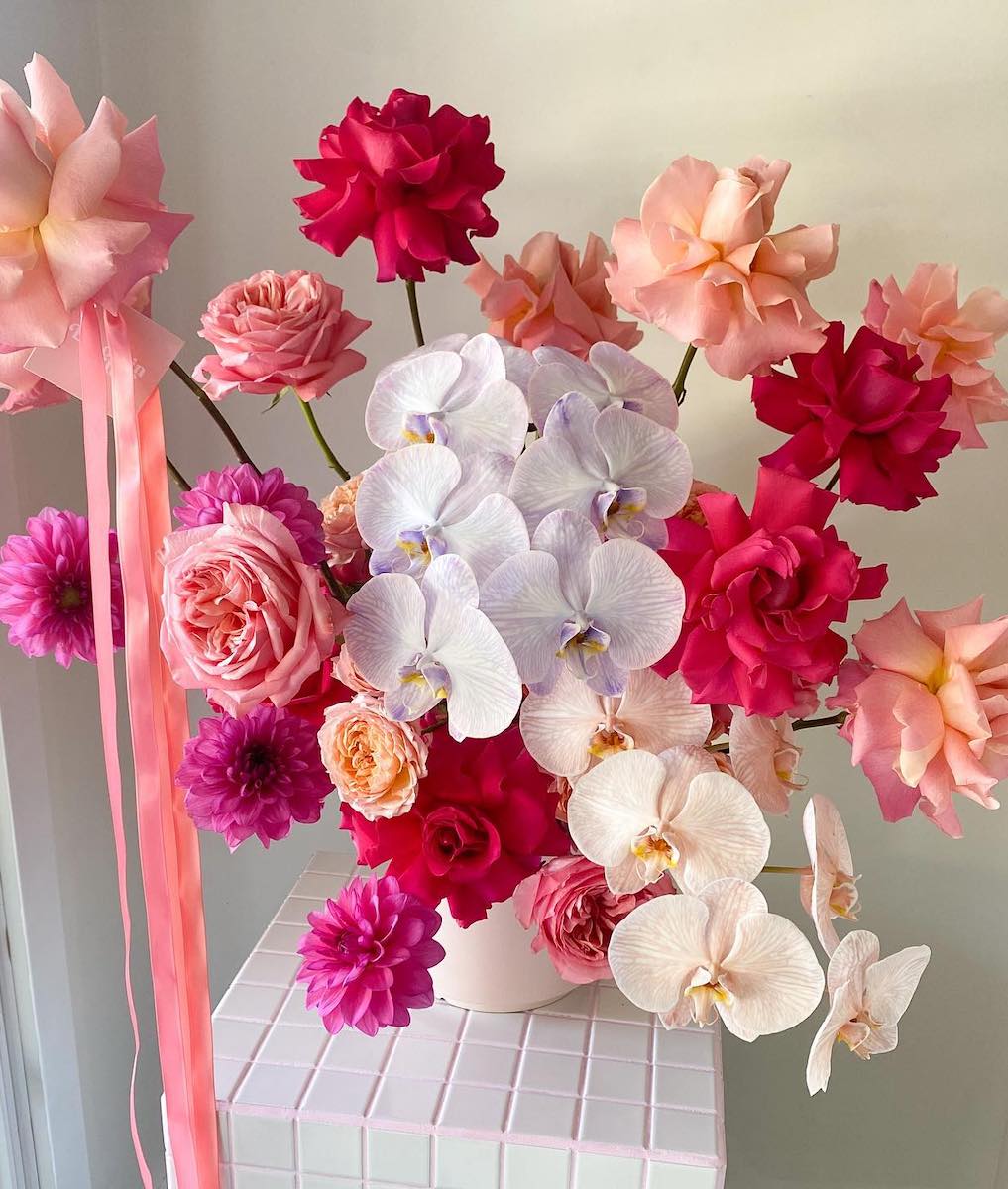 The Little Posy Co.
Ahhh how we love The Little Posy Co. The crew here offer one super stunning bouquet each weekday for a very reasonable $35 including delivery. Each morning at around 9am, owner Helen uploads a pic of that day's posy to Facebook, Instagram and the website and then you can jump on their site and order (you'll be wanting to do this early, they often sell out) for delivery to your loved one that afternoon. You can also order a double bouquet if you're feeling generous, or go one step further and get a subscription. Plus, The Little Posy Co are now delivering to over 100 suburbs.
Floral State
Floral State makes a mean bouquet using only the freshest seasonal blooms. Their posy jars are cute as pie but if that's not enough, you can also get a medium and large bouquet or jar arrangement. These guys know a good flower arrangement so you can sit back while they do the hard work. Easy peasy.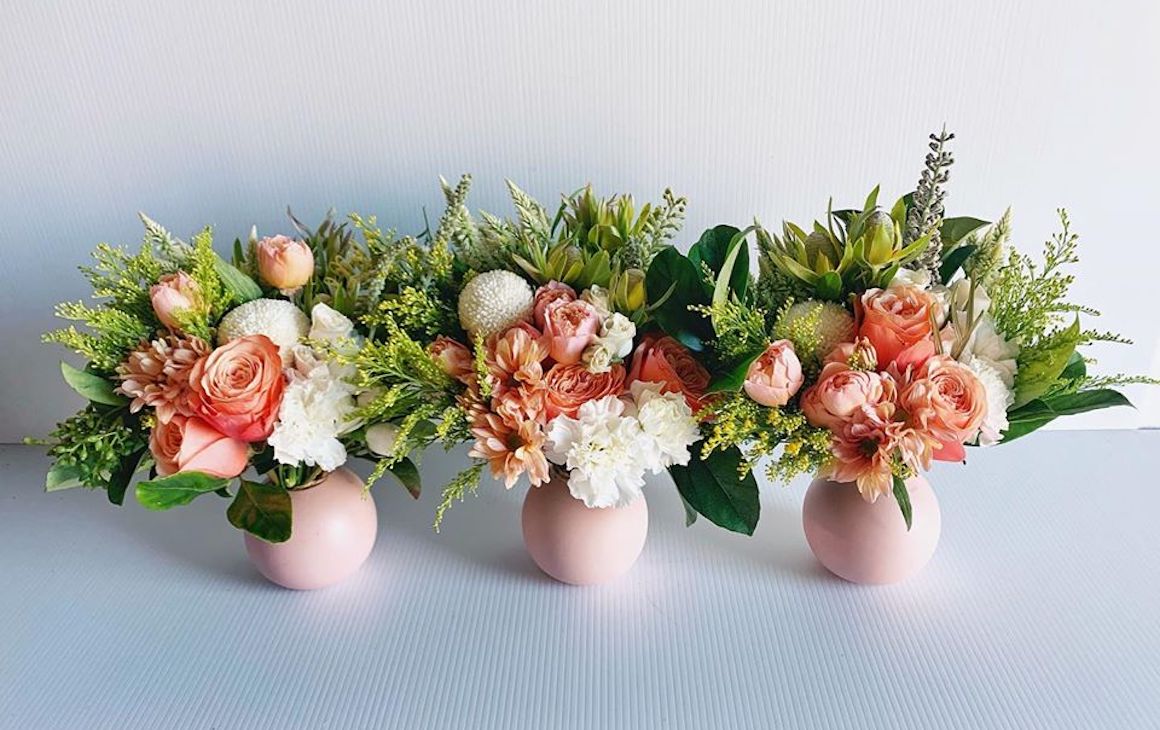 The Flower Run
The Flower Run source the best flowers each morning to make a brilliant bouquet which you can get in kraft brown wrap or a glass jar for same day delivery. These guys offer the small bunch, the big bunch and a subscription too. Best of all, you can up the ante by adding some Bahen & Co chocolate, a Top Dup doughnut or a Cinque Candle Co scented candle. They also donate $1 from every bunch to charity so you can feel good in all sorts of ways. These guys are definitely one of the best flower delivery services in Perth.
Floral Army
Floral Army in East Fremantle is delivering some of the prettiest posies to the people of Perth on the daily. The clever team here uses fresh, locally grown flowers to create something special every single time. If you're not feeling like a total lazy bones, you should check out their shopfront in East Fremantle, it's glorious.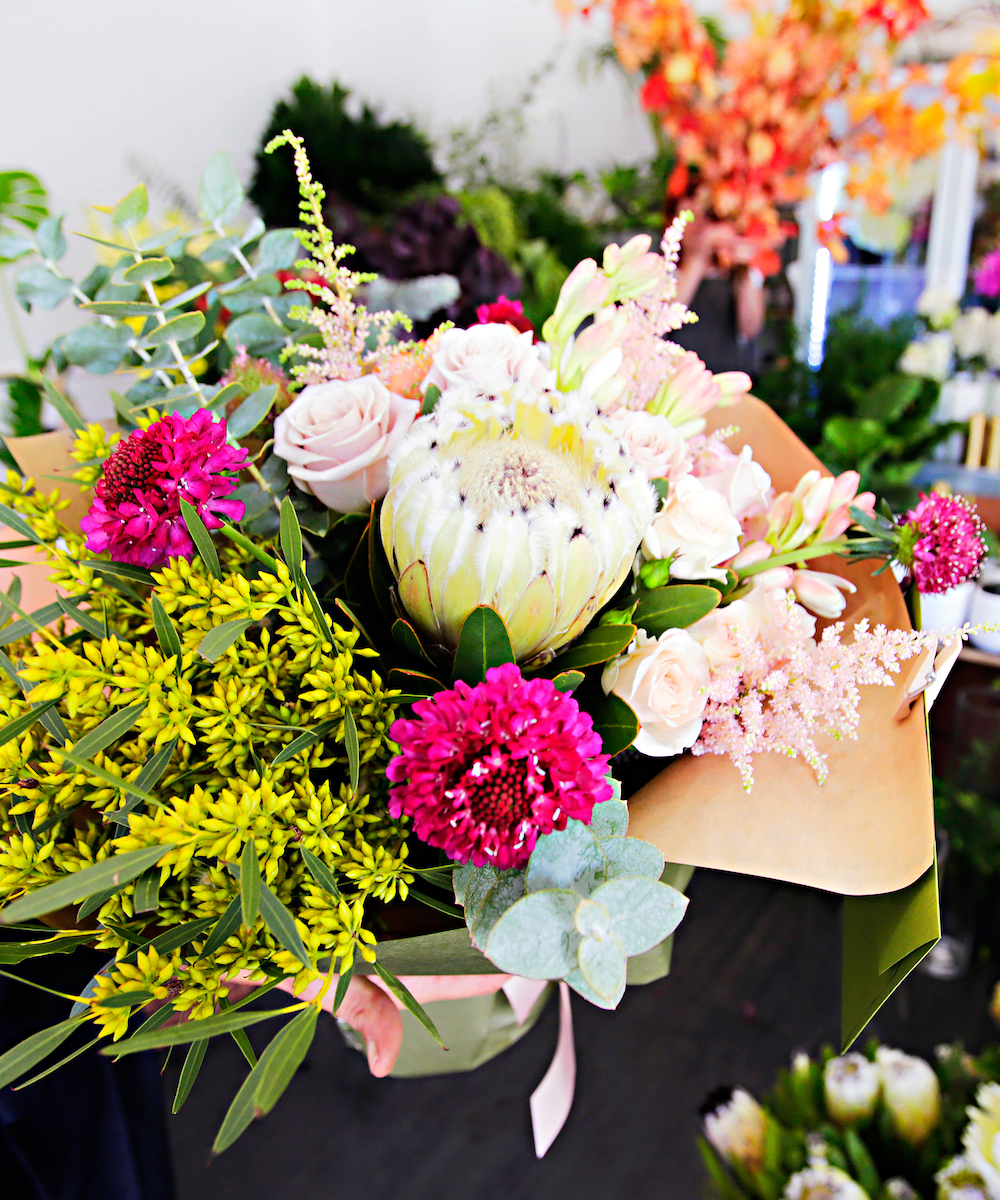 Hannah Etherington Flowers
Hannah Etherington is a flower superstar. If you have ever walked into her shop late in the day, looked around and thought all the good stuff was gone, then watched her pull an arrangement together you probably thought you were witnessing magic. If you give her a little extra notice and get in while all the best pickings are still available, you can have the most epic of bouquets delivered to your nearest and dearest.
Debra Hayes Floral
When we found flowers at the Angove Street Collective, we knew the florist behind them would be rustling up some of Perth's most stylish bouquets. One day when you're feeling less lazy you could try one of her workshops, but for now just jump online and get one of these bad boys delivered right to your door.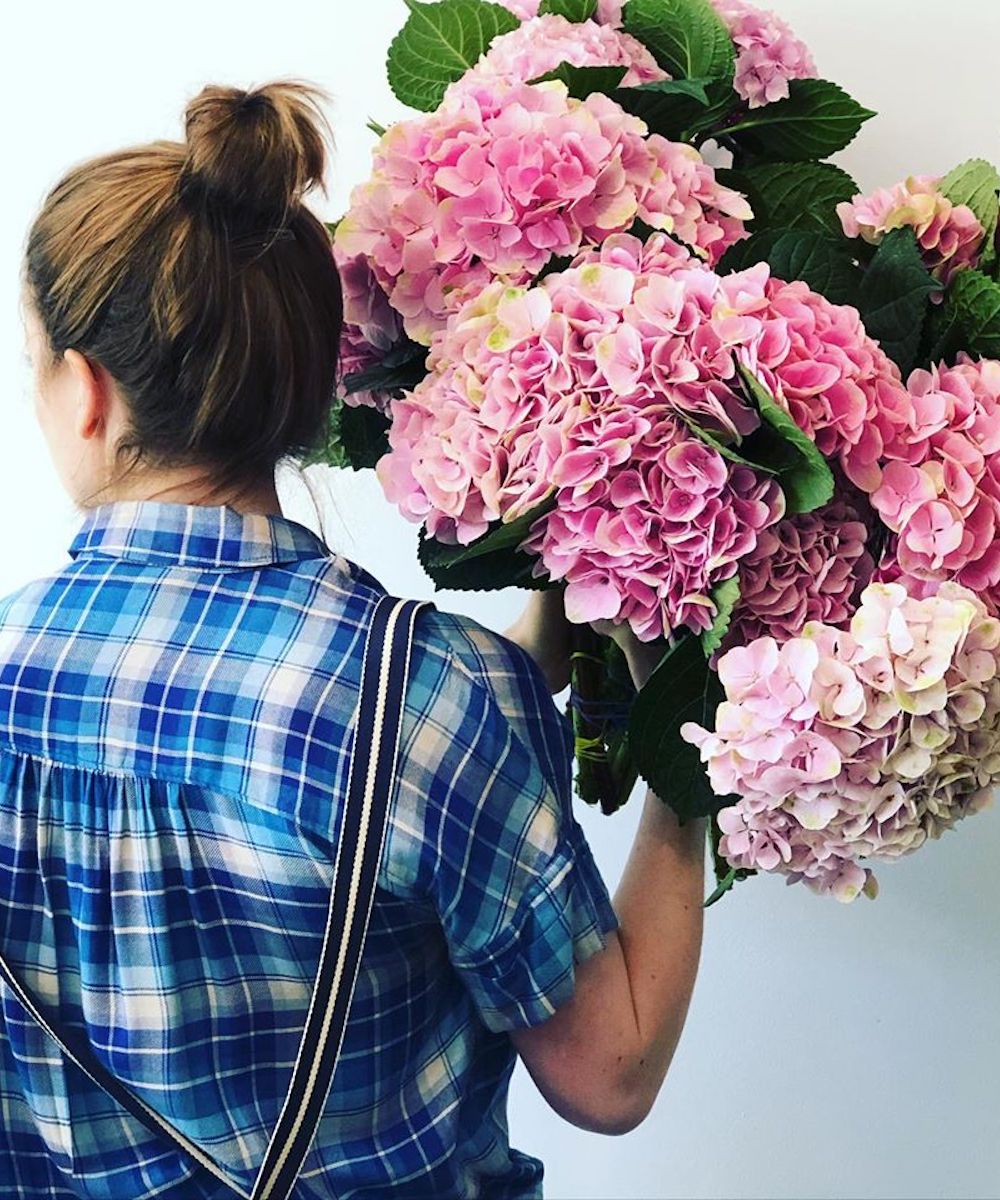 Bloom Tribe
Bloom Tribe pulls together some of the most impressive bouquets we have ever seen. Huge arrangements of the freshest flowers, these are pretty with a capital P. Leaning slightly on the pricier side, these guys are worth splashing out for when you've got a special occasion to celebrate.
With Love And Co
Delivering daily blooms (and gifts) to the masses faster than Road Runner, With Love And Co are one of our fave Perth flower delivery services. And when we say fast, we mean it. If you order by 12.30pm your blooms will be delivered on the same day. If you're feeling a bit fussy or just can't decide on a gift set, you can always make up your own, starting with a bunch of flowers and adding whichever products you'd like, or you can go for a flower subscription for the gift that keeps on giving.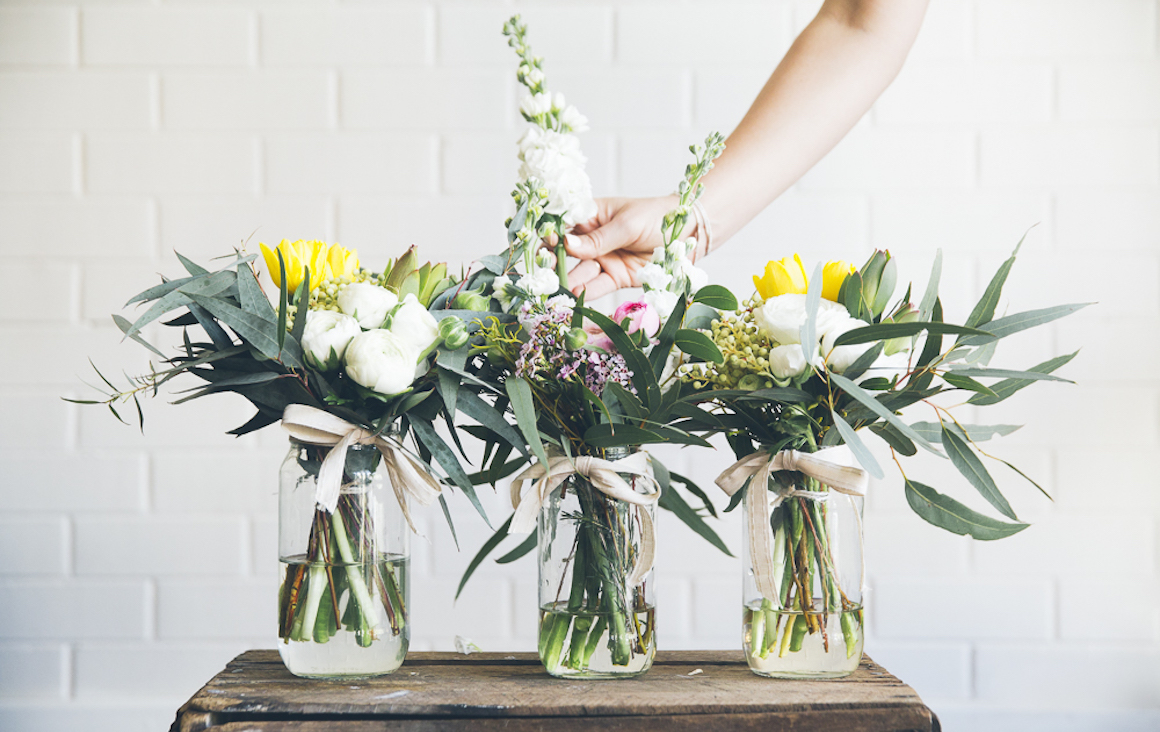 Lime Flowers
Lime Flowers provides their pretty posies to The Black Truffle in North Fremantle and if you have ever spied them while waiting for your coffee you'll be pleased as punch to find out you can order these from the comfort of your own home. They can do same day delivery if you order by 1pm, so hop to it.
Flower Bros
Started by two guys who knew nothing about flowers (except that the women in their lives loved them), mates Jay and James were overwhelmed by the many varying flower options in Perth and so Flower Bros was born. Arrangements come in three sizes and are designed by one of Perth's finest florists (Rebecca Const of Fox & Rabbit) who makes a mean bouquet using only the freshest seasonal blooms. Bunches range from $79 to $179 and are super easy to order online.
Fox And Rabbit
If you're after a gift for that special someone, the guys at Fox and Rabbit deliver dreamy flowers that range in size and colour and can come wrapped in premium textured paper and ribbons or sitting pretty in a glass vase.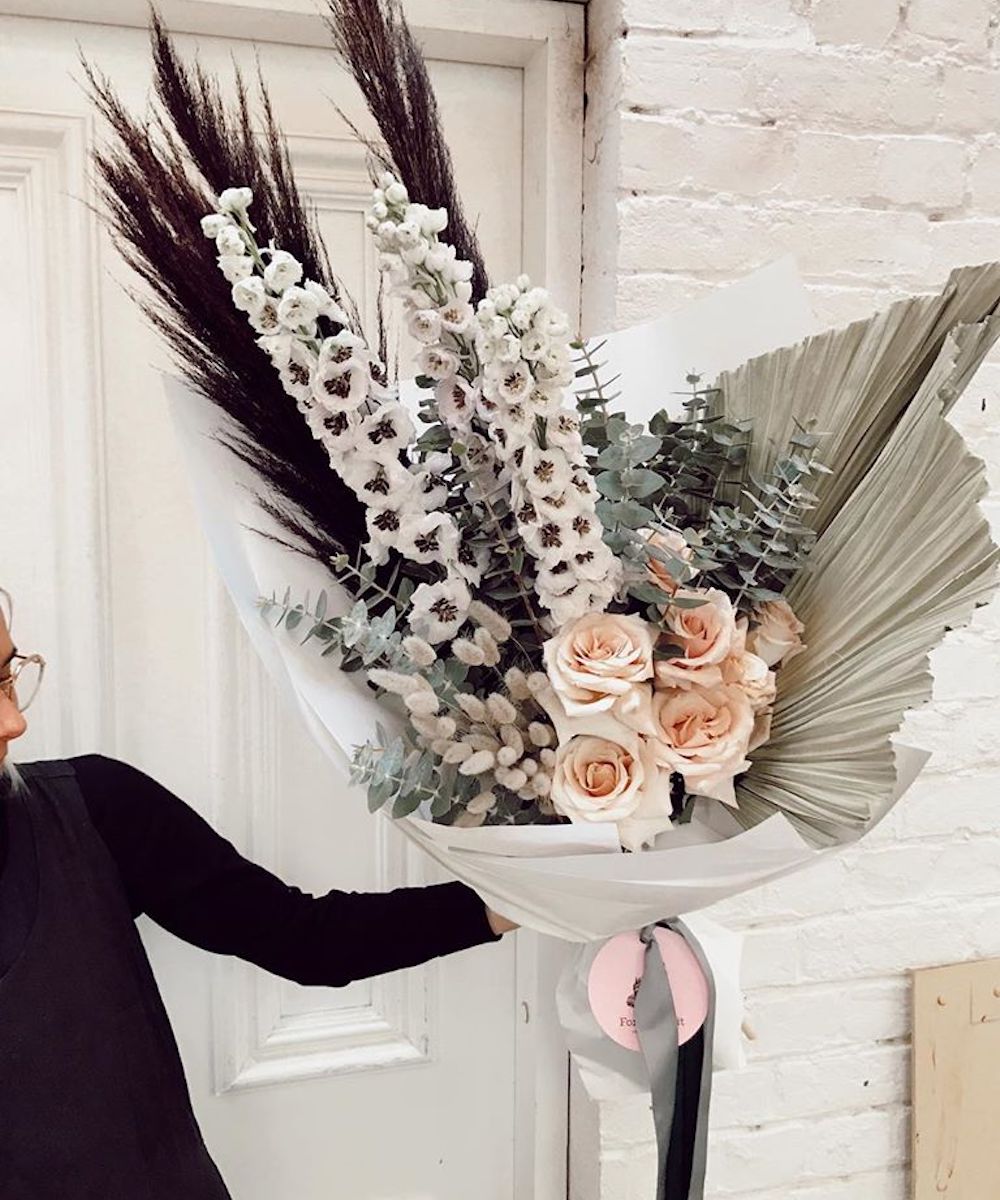 Matthew Landers
Known as one of Australia's leading floral designers, a bouquet from Matthew Landers is an easy way to win over just about anybody. The flowers come in a bunch of shapes and sizes, bursting with lush colours to brighten up any home, office or event.
Urban Bunches Perth
Delivering flowers from as little as $19.99 to over 100 Perth 'burbs, Urban Bunches Perth is a floral business perfect for the environmentally conscious people of Perth. You won't find any rubber bands, cellophane or plastic in their arrangements and everything can be composted, recycled or reused.
Need more gift ideas? Check out Perth's coolest gift delivery services.
Image credit: Franc Flora, Honey House, Sonny & WIllow, Petal Studio, Bloomin Wild, Floral State, Floral Army, Deborah Hayes Floral, With Love And Co, Flower Bros