Mount Hawthorn is a seriously great suburb. It's close to the city, it's got coffee shops, great places to eat, and beautiful buildings too. While it's a great spot for families, don't be fooled into thinking it's just for mums and bubs. There's an absolutely pumping food scene in this beautiful 'burb—and we're going to tell you all about it.
Whether you're after a divine, haute cuisine experience or just a quick tasty bite and a pint, there's a little something for everyone here. So, grab your forks and prepare to get hungry.
Here are some of the best restaurants in Mount Hawthorn.
Casa
Infused with Si Paradiso DNA, no surprise to see this Italian-style bar slash restaurant has proven popular with the eager foodies in Mount Hawthorn. You can quite easily fill up on punchy nibbles like octopus al pastor toast with pineapple chutney and lardo or an epic scallop potato with yuzu cream and caviar, or choose to settle in for a decent bowl of handmade pasta. Either way, we suggest you wash it down with a few glasses from the European-inspired wine list.
Drasko's Hot Chicken
Nestled among other top eateries at The Mezz in Mount Hawthorn, Drasko's Hot Chicken is the creation of Perth-raised journalist turned chef Drasko Jankovic (who, FYI, has experience at Noma, one of the best restaurants in the world). Genuinely incredible fried chicken awaits you here, in many delicious forms and of all spice levels. Just be prepared for a bit of a wait, there's often lines out the door. It's worth it, though!
Spritz Spizzicheria
Spritz Spizzicheria (meaning 'picking' in Italian) is the perfect destination for nibbles and drinks with friends. Think massive antipasti plates piled with Italian cold meats, cheeses, olives, meatballs and plenty of Aperol Spritz to go around. When you go, you HAVE to order an Aperol Spritz. It's a non-negotiable. We don't think you'll need much convincing given it gets made right in front of you with delicious Aperol sorbet, and comes with a divine plate of antipasti.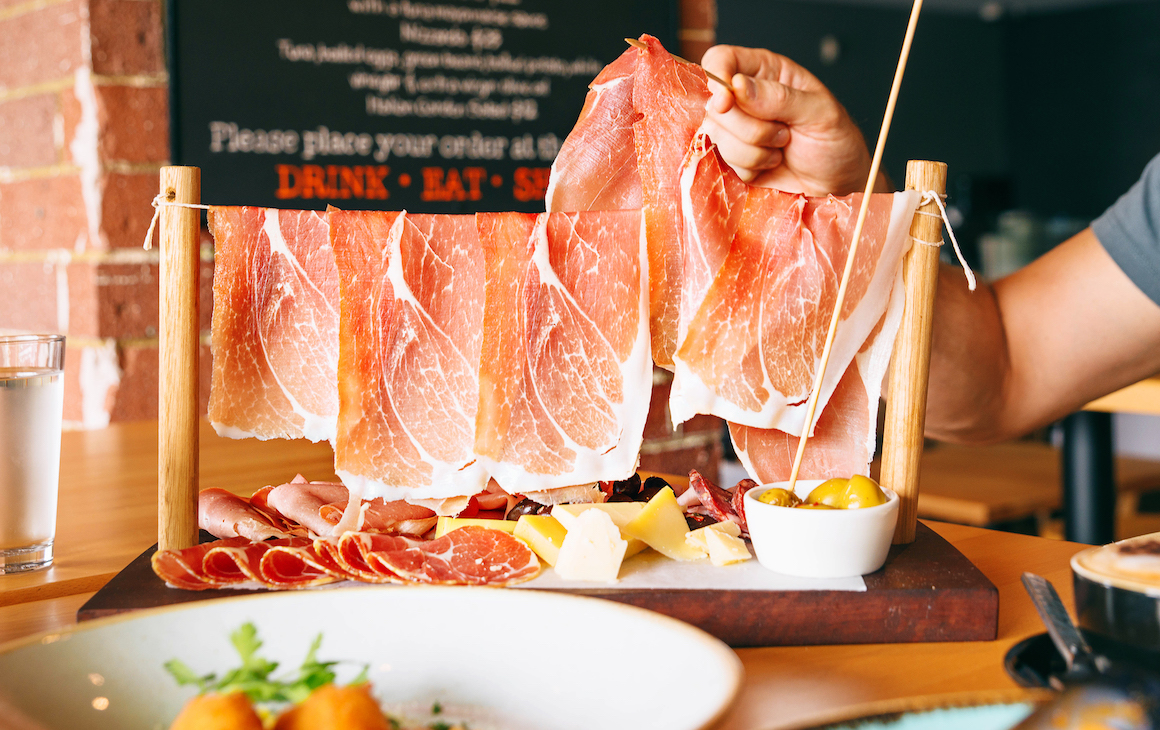 Lupo Lab
Head to Lupo Lab for a hearty Italian feed. The lunch and dinner menus are a dream come true for carb-lovers, with house-made pasta of all shapes and sizes taking center stage. Treat yourself to a bowl of fettuccine with crunchy guanciale and pecorino cheese, or dig into the gnocchi of the day. Don't forget to try out their delicious coffee and brekkie menu if you're more of a morning person.
Pogo
Cool decor? Tick. Amazing service? Tick. Delicious food and cocktails? Tick tick tick. In case you couldn't already tell, we love Pogo. Dishing up a fantastic combination of Middle Eastern foods with a tasty twist, there isn't really a dish you can go wrong with here—plus, they will cater to literally any dietary requirement. Head over and try their Persian Lime Fizz cocktail (coming topped with fairy floss!), BBQ Lamb ribs with pomegranate vinegar, and baked Turkish kunefe with lemon curd (pictured below).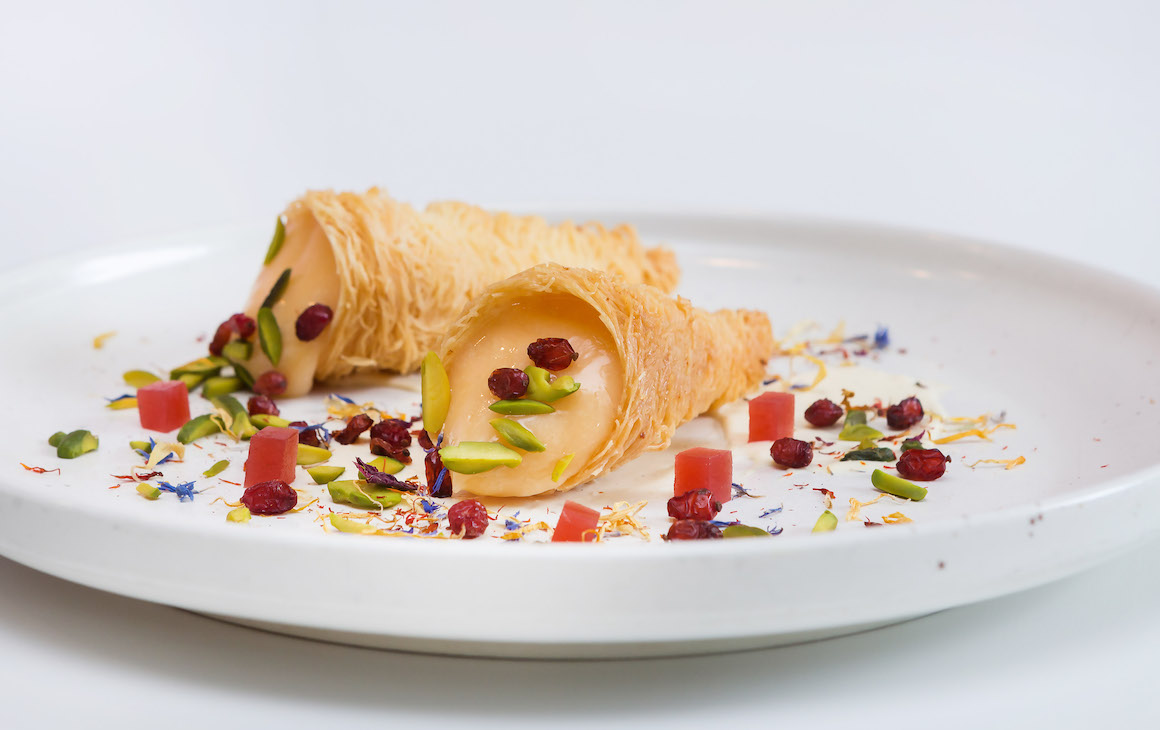 Birraz Ristobar
If you're looking for seriously good Italian—head straight to this cosy neighbourhood joint and prepare for the ultimate feast. First class Italian tapas, sexy pastas, friendly vibes and killer drinks—this spot ticks all the boxes. If you still struggle to decide, though, just go with Egidio's special selection—starting at $55 per person for the meat option (or $65 for seafood) you'll get all the best stuff delivered straight to your table without the fuss of narrowing down options.
Neighbourhood Pizza
Mount Hawthorn has a knack for hidden gems. Tucked out of site in Anvil Lane, you'll know where to go thanks to the delicious smell of the wood-fired pizza. Long wooden tables in this giant space give Neighborhood Pizza a casual vibe and the pizza is out of this world good. Whether you're vegetarian, lactose intolerant, gluten-free or a meat-lover, you'll find something here to get your taste buds singing.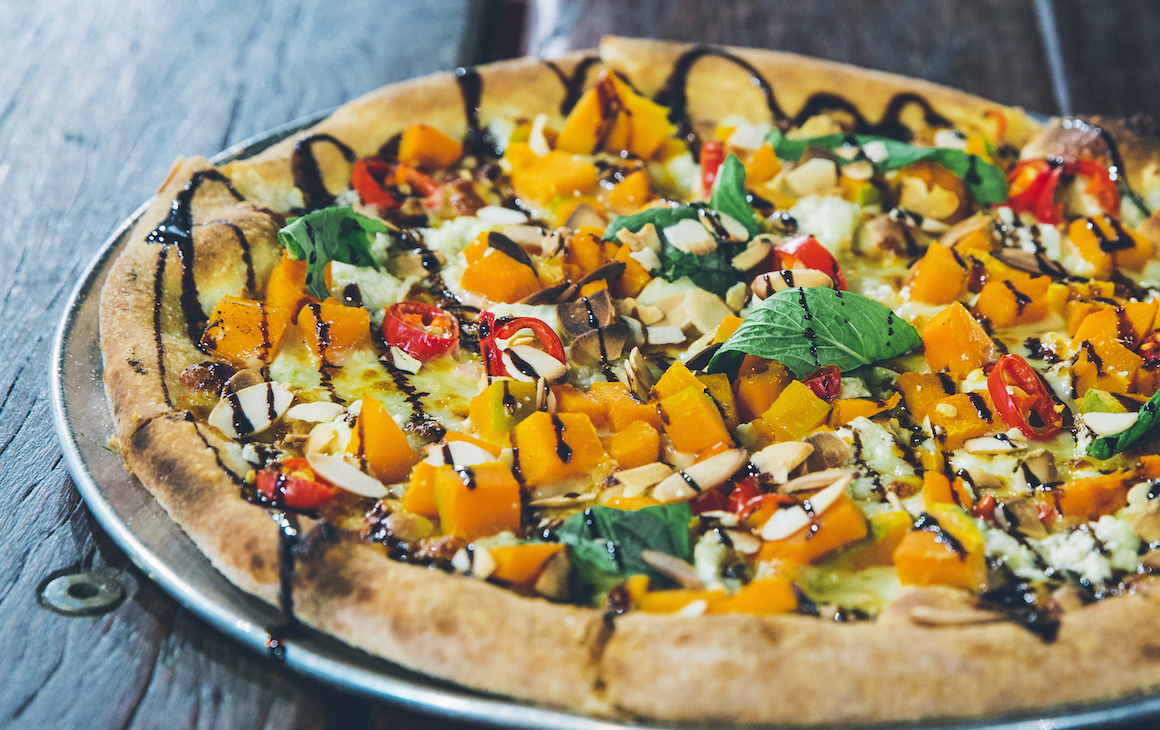 La Madonna Nera
Perched conveniently right across the road from Spritz Spizzicheria, is this fabulous spot. La Madonna Nera is a seriously high quality food spot, with incredible wines and an intimate dining setting. With barely visible signage you'd be forgiven for walking right by this place, but hunt it down and you'll be rewarded with authentic Italian eats and some of the best vino going around.
The Cabin Small Bar
Yes, we Perth people do all love summer with a passion but every so often you just want to get cosy, and Mount Hawthorn bar The Cabin is the ultimate wintery night out. With a central fireplace and a killer red wine list, you'll be feeling warmed up in no time.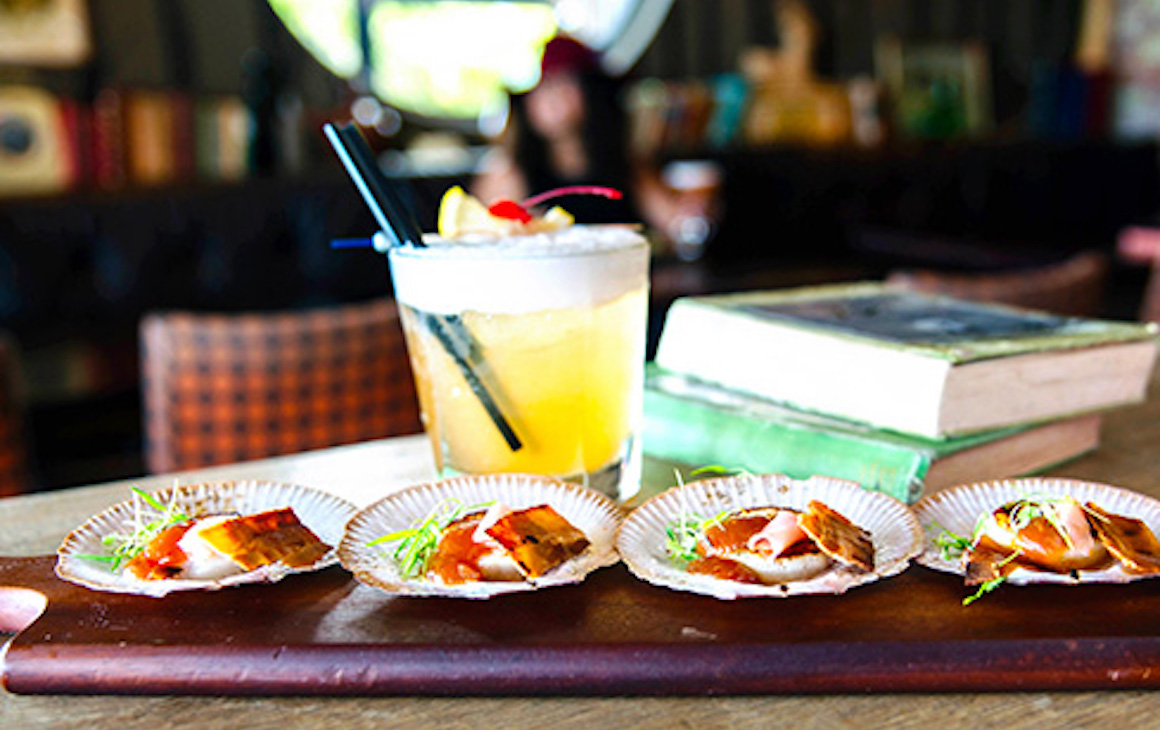 Tsukaya
This BYO gem is open Wednesday to Saturday evenings, and it's got a truly delicious Japanese/Peruvian twist. Tsukaya is headed up by ex head sushi chef at Nobu, Pepe Tsukayama, and there's some seriously incredible bites on offer here. Grab some sushi rolls and umami fries, or treat yourself to the beautifully crispy tacos with fillings like spicy pork belly. Our tummies are rumbling.
Want to venture a little out of the way, but not too far? Eat your way through the best restaurants on Beaufort Street.
Image credit: Emma Bryant, Nancy Hanna