Spanning three suburbs, the iconic Beaufort Street strip is home to some of the best restaurants in all of Perth. From refined casual dining spots that face the colourful street to the cheap and cheerful eateries that fill the area's various lanes and arcades, the top-notch eats are plentiful in this neck of the woods.
Whether you're seeking something well-considered and unhurried or just want a place to fuel up on tasty eats before exploring the strip, here are our picks of the best restaurants on Beaufort Street.
Testun Bar
Inglewood
This funky new green-hued neo-Italo bar from the same family behind Threecoins Italian just down the road has quickly become a fave for vinos and cruisy eats. Lively conversations, daggy white lace curtains straight out of nonna's 70s style mag, a waiter kissing someone goodbye as they yell "Grazie, bella. Ciao!" before ushering you inside—there's an instant buzz here that really sets the vibe. What follows is a series of fun wines and joyful share-style Italian dishes that aren't afraid to break tradition—porchetta with pineapple and jalapeno salsa, lamb spiedino with goon punch glaze and even a humble (and damn good) bowl of seasoned hot chippies with dill mayo. These guys know what the people want.
The Beaufort (Lotus And Cypher)
Mount Lawley
The one we've all been waiting for: the new multi-level venue from the team behind The Old Synagogue, The Beaufort, is finally here. Make your way through the terracotta-hued facade and you'll find layers of lush terraces to drink in with stairs that wind through the venue, taking you to all the different bars and eateries tucked within the complex. The standout here has to be Lotus, the delectable South East Asian restaurant headed up by Head Chef Sundoo Kim (whose extensive resume includes the likes of Chin Chin in Melbourne). Together with the group's Executive Chef Leigh Power, Chef Kim has crafted a punchy share style menu that will blow you away. Our tip: book ahead (it's filling up fast) and just go the 'feed me' menu and let the kitchen make the decisions because it's all far too good to pick between...although if you do throw in one extra dish, let it be the flakey butter chicken puffs. From there you can nip upstairs to try snag a seat on one of the rooftop terraces for a sundowner cocktail or two before hunting down the hidden speakeasy, Cypher, for some more late-night tipples.
Le Rebelle
Mount Lawley
Le Rebelle is an intimate restaurant and wine bistro bar, inspired by the old romanticism ('romantica') of classic Parisian and New York bistros where, traditionally, they served as a meeting place for anything and everything. With beautiful and cosy interiors, atmospheric lighting and ace staff to guide you through your night, Le Rebelle is a breath of fresh air. And if this impresses (hint: it will), you'll want to take note of the Le Rebelle crew's new wine bar, Bar Rogue, which just opened up down the strip and is serving some banging little nibbles that are just as impressive.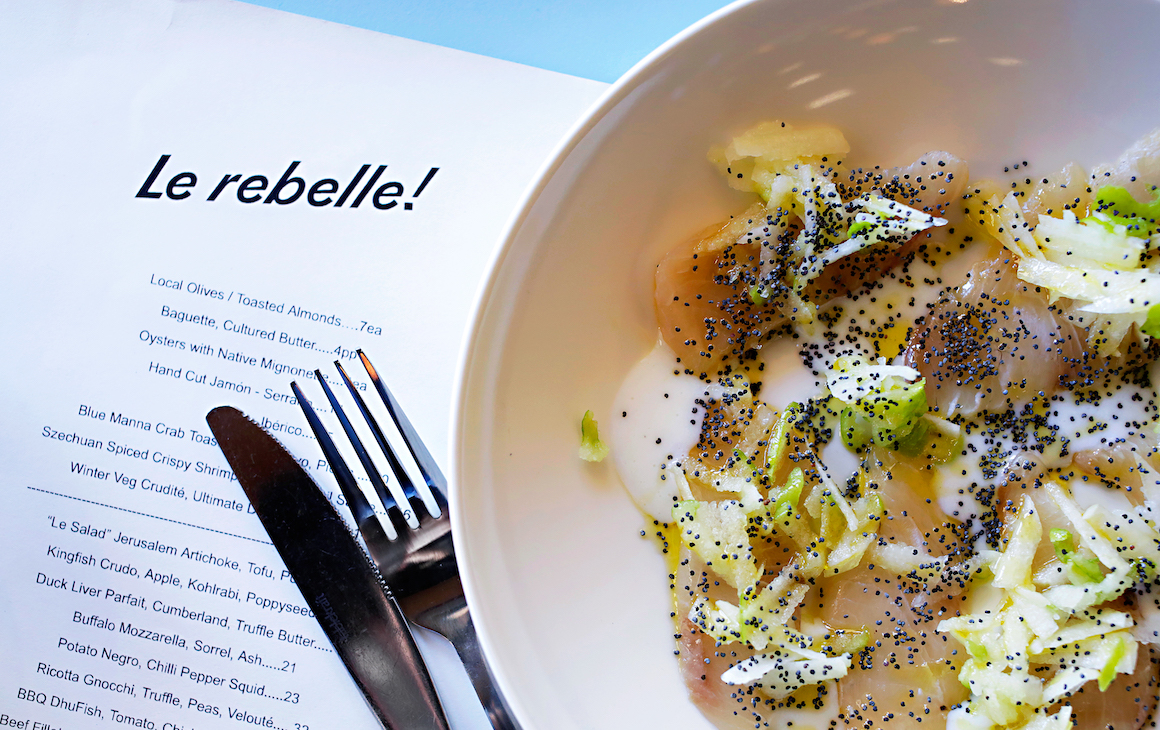 Threecoins Italian Trattoria
Inglewood
If you're the kind who enjoys your Italian best atop red and white checked tablecloths, you'll love Threecoins Italian Trattoria. This family owned and run neighbourhood joint is dishing out homely food just like Nonna's, with pasta freshly made in house and a menu that champions regional Italian fare true to the family's Umbrian roots.
Side Door BBQ
Highgate
Get your American barbecue fix at Side Door BBQ, home of all things smoked, marinated, charred and glazed. Grab your meat with all the trimmings you could want—think house-made cornbread, corn on the cob, jalapeño poppers and pickled slaw. Also, the pork-belly Lollipops and hush puppies are must-orders. Go with as many people as possible and enjoy the SDB meat platters.
Si Paradiso
Highgate
Si Paradiso's retro Italian vibes will have you feeling like vintage Amalfi has arrived in Perth. Brought to us by the masterminds behind El Grotto and Cale Mason (the creative director and one of the legends behind Late Night Valentine) you can expect epic drinks and a space you'll never want to leave, all backed up by their mouth-watering Italian eats. Crudo, burrata, cacio e pepe, gnocchi, pizza—they've got all the good stuff.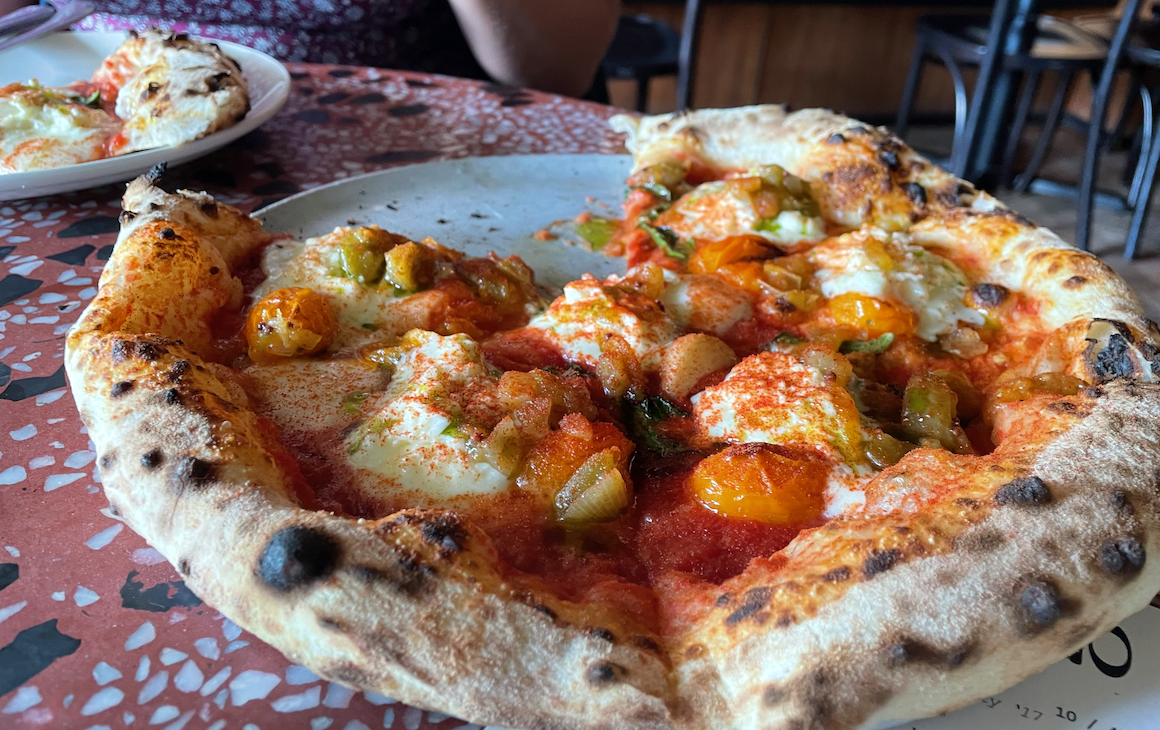 Hoodburger
Inglewood
Some of Perth's best burgers are served up by our mates at Hoodburger in Inglewood. They're stacked sky high and filled with goodness like onion rings, fried chicken and chips. If we were you, we'd also keep an eye on their Facebook page and Instagram to see what kind of playful specials they are pumping out.
Mack Daddy's New York Slice
Mount Lawley
There's a lot of good pizza to be enjoyed in Perth, but few that really layer on the cheese and turn up the grease factor in true New York style. Mack Daddy's is holding it down at the southern end of Beaufort Street, and if you're looking for a bargain, you can grab an enormous pizza that'll easily feed two (if not three or four) for as little as $23.
El Publico
Highgate
El Publico is a fun and energetic spot to start a night out on Beaufort, and their Tommy's Margarita is, undoubtedly, the best of its kind in Perth. Choose from the a la carte menu—the fish tacos are a non-negotiable—or go for the 'feed me' menu which will see you and nine mates buried in chicharron, street corn and tacos for just $60. P.S. The hot sauce is seriously hot, so be careful not to derail the night by going too hard.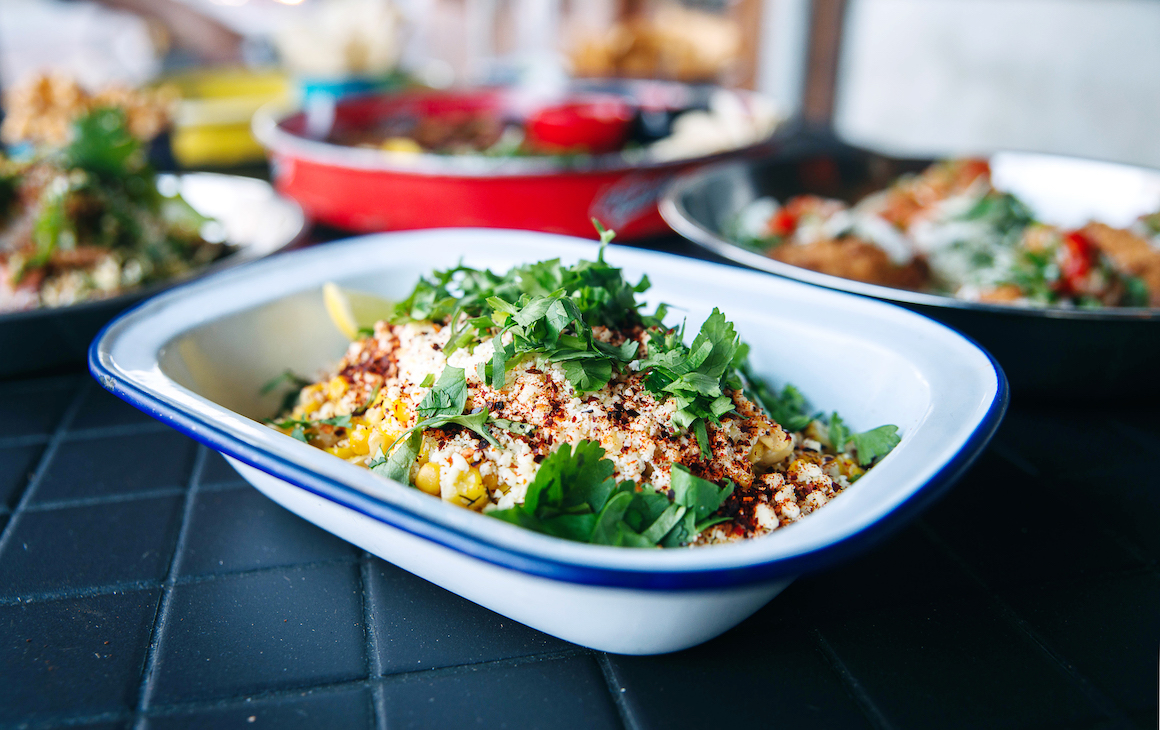 Ischia
Mount Lawley
Dishing out carb-loaded Italian goodness like it's nobody's business is Ischia, who has a seriously tantalising menu full of absolute classics like spaghetti marinara, napoletana gnocchi and chicken parmigiana, plus a pizza menu that can be ordered by the metre. Combine a selection of their pizza types onto a maximum of 180cm of house-made base—perfect for keeping the whole gang happy.
Tommasinos
Mount Lawley
This popular laneway joint is dishing up a little slice of Rome, right here in Perth. And when in Rome, make like the Romans…which in this case means it's all about pinsa, not pizza. Pinsa dough is made a little differently and is way more digestible and has less carbs and fats than other pizza doughs you'll find around town, so feel free to ditch any guilt. But aside from that, it's just really freaking delicious, especially the Tartufata, so do yourself a favour.
Meet And Bun
Mount Lawley
Meet And Bun in Beaux Lane serve up Shake Shack style burgers to the good people of Perth. With brioche buns, top quality beef patties and homemade chipotle mayo you can expect every bite to be insanely good, and the price isn't half bad either with burgers starting at $10. These guys also do fried chicken burgers and breakfast burgers so it looks like you'll have to go a few times and try them all.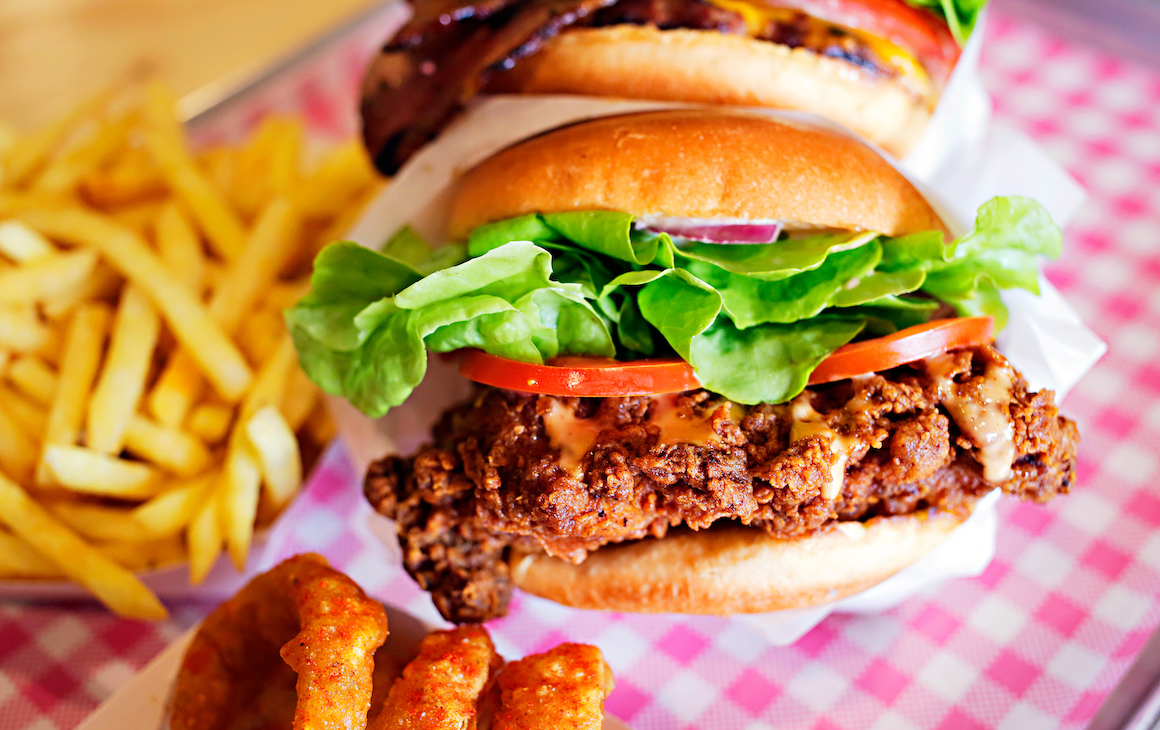 Miss Potz
Mount Lawley
From the living legends who brought us Mr Munchies comes Miss Potz, a BYO restaurant which combines Asian fusion delights with tapas style eating. Tucked down Beaux Lane, Miss Potz is packing some serious flavours into an affordable menu, featuring winners like rendang sliders, soft shell crab papaya salad and deep fried banana fritters for dessert.
Cecchi's
Inglewood
This small, fine dining restaurant in Inglewood has all of us non-Beaufort Street locals jealous of this little hidden gem. Cecchi's is small, intimate, cosy and warm, with a delightful menu as the cherry on top. Our perfect three course meal would probably consist of the classic antipasto shareplate, followed by the homemade pappardelle with slow cooked lamb ragu and finished off with some ricotta doughnuts. Droooool. The crew here added brunch to their repertoire a while back and have opened a small bar next door so you can linger after dinner.
Goreng Goreng
Mount Lawley
The ultimate cheap and healthy noodle fix can be found at Goreng Goreng, which has been a Mount Lawley staple since opening in 2005. Mix and match your meat, veg and sauce to noodles or rice, or order from their unfussy list of specialties. The satay egg noodle is a common order—it's the thickest, most delicious satay sauce you've ever tried and it well and truly covers the food groups.
Grab A Yabby
Mount Lawley
Where some might enjoy their seafood plain and fresh, Grab A Yabby opts for saucy, carb-accompanied and as messy as possible. Head in, don your bib and get stuck into a full order of crab, yabbies and crawfish, smothered in the restaurant's own Cajun-inspired special sauce. Don't expect to leave here totally clean, but do refresh the palate with one of their surprisingly spritzy cocktails before heading off.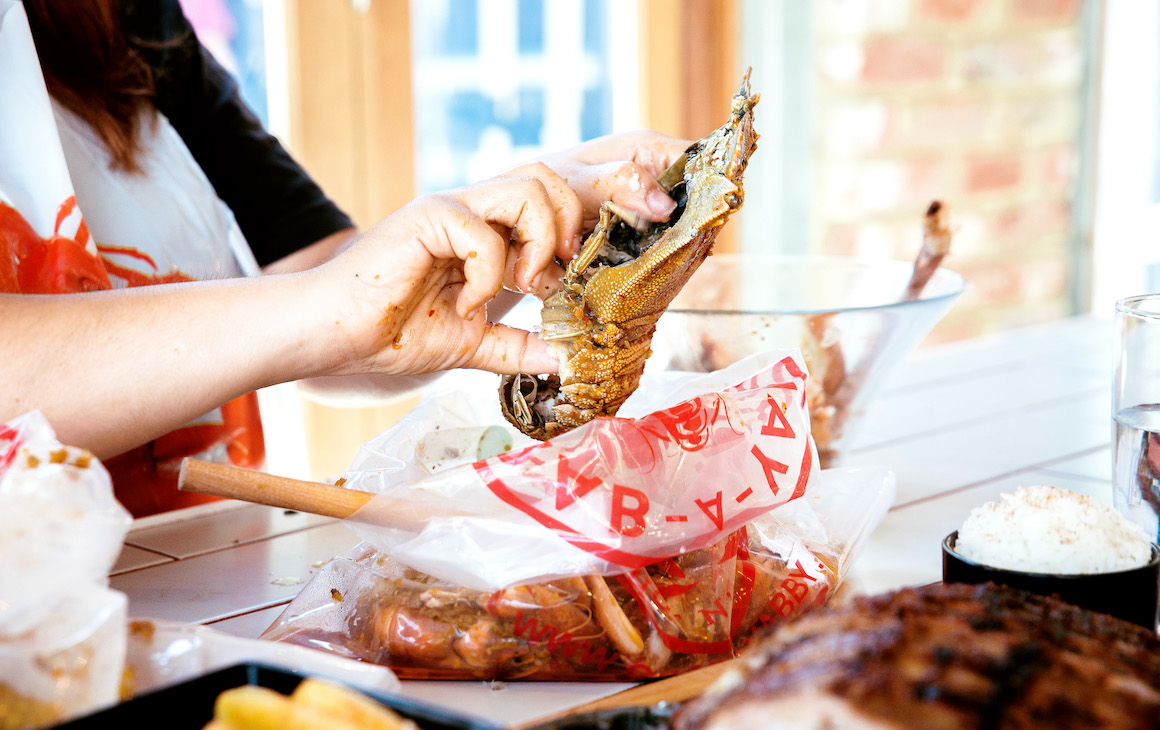 Hanami
Mount Lawley
The slightly dated exterior of this long-time resident of the Beaufort strip should be seen less as off-putting, and more as a reason to enter. Hanami provides an authentic, minimalistic Japanese dining experience and their food is some of the best going around. From sushi to sashimi and tempura to teppanyaki, expect artfully prepared yet unfussy dishes and hope to get seated zashiki style (on the floor).
Longlae Thai Cuisine
Mount Lawley
Using handpicked ingredients and ancient techniques and recipes, Longlae is dishing out seriously fresh Thai food that is literally brimming with flavour. The larb and papaya salad are must-orders, along with the 'prawn in the blanket' for starters. Then, go for some curry or a whole fish, which you can get soaked in tamarind, ginger, sweet and sour or pepper and garlic sauce. They also have a great little list of desserts, and they're BYO.
Mr. Oro Sushi
Mount Lawley
Previously known as Mr Munchies, Mr. Oro offers a modern take on a Japanese staple with their burrito-sized sushi rolls. This funky little place is tucked to the rear of an arcade and offers the option for adventurous types to concoct their own sushi roll, selecting all kinds of weird and wonderful fillings from the menu on the wall. Or, if you've got a big appetite and you're chasing more than just sushi, their teriyaki chicken and katsu donburi bowls are where it's at.
Want more? Here's a list of all of our favourite cafes in Mount Lawley.
Image credit: Elle Borgward and Nancy Hanna