At Urban List, we firmly believe there's nothing like a long and luxurious lunch to make you feel like you're living your best life. No other meal has quite the same feel to it; there's something about lingering through the middle of the day, over a meal that's usually pretty utilitarian, to give you a sense of time and life slowing down for a bit.
While the Perth/Boorloo dining scene boasts a pretty laidback vibe all round, there are some places more conducive of all-afternoon-lunch-affairs than others. So grab your friends, park up for a bite and wind up accidentally-on-purpose staying all day at one of these best spots for a long lunch in Perth.
Vin Populi
Fremantle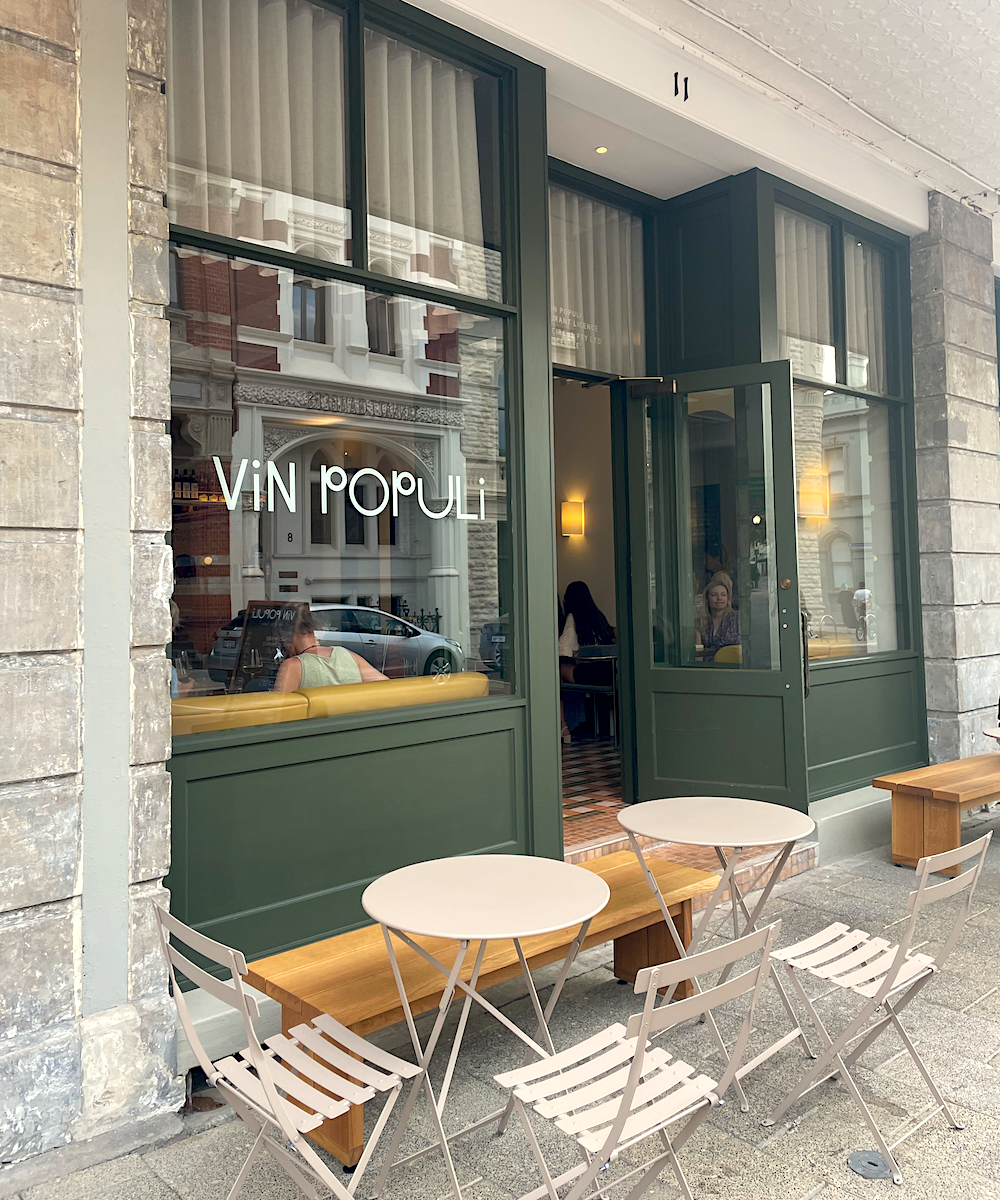 Image credit: Vin Populi | Claire Logan
Brought to us by the same legends behind No Mafia, Vin Populi (Italian for 'wine for the people') is a light, breezy and sophisticated wine bar slash restaurant serving up antipasti, fresh made pasta and beautiful local meats alongside a cracking 160-bottle Italian-Australian wine list and sexy Italian cocktails. This place has been packed since opening so they decided to bless us with new Friday lunch hours like the angels they are. Consider it the perfect excuse to knock off early.
The Rowing Pavilion
Mount Pleasant
The Rowing Pavilion is the new riverside love child of the hospo legends behind General Public, so you know that they've got a delicious menu—think sticky lamb ribs, king prawns and crispy kale tacos all great for sharing—and some boozy creations to keep you going all arvo, plus lots of indoor and outdoor seating so that you can move around with the weather.
La Condesa
Subiaco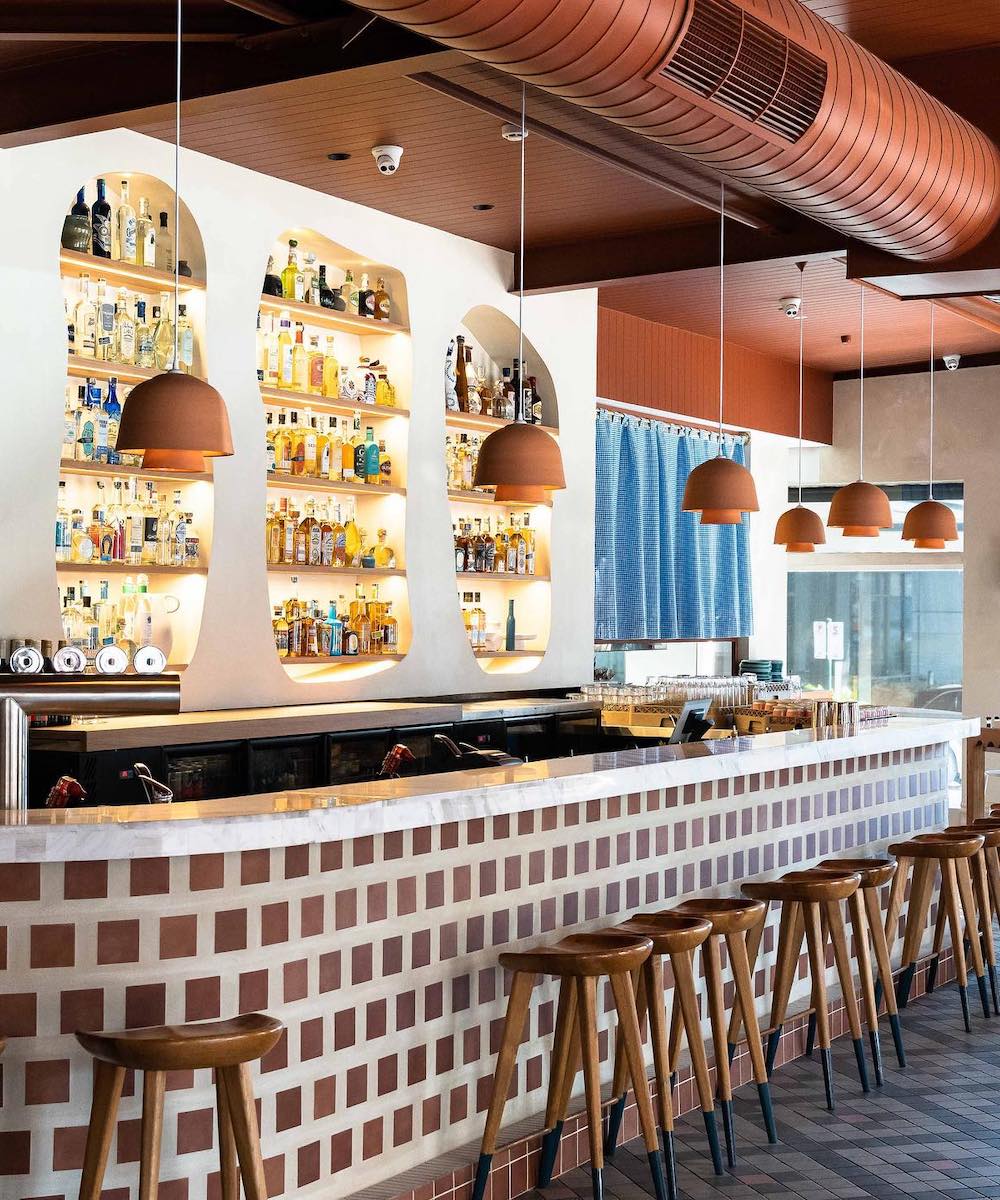 Image credit: La Condesa | Ryan Cubbage
Clint Nolan has struck gold again with his latest opening, La Condesa. Think of this upscale Mexican cantina as the classier older sister of Northbridge fave, La Cholita—serving marvellous Mexican eats and god-tier margaritas but in a more refined Tulum-inspired setting. The spicy passionfruit marg is up there with the best thing I've sipped all year.
Shui
Subiaco
With mouth watering menu items like prawn crumpets, hot hoi sin duck air doughnuts, beef tartare with fried shallot ice cream and wood roasted pork belly served with mien "crack" sauce, it's easy to over order at Subiaco's charming new modern Asian eatery, Shui. But hey, when the food's this good you may as well go all in. Throw on a Coco Bananas or Only Fams Martini from the cocktail list and don't leave til you wipe those plates clean.
La Lune
East Fremantle
This jaw-dropping newbie inspired by Parisian bistros is the place to long lunch right now. Just picture steak frites and rose with your besties in the sunny street front terrace. Need we say more?
You might also like:
Old Young's Kitchen
Swan Valley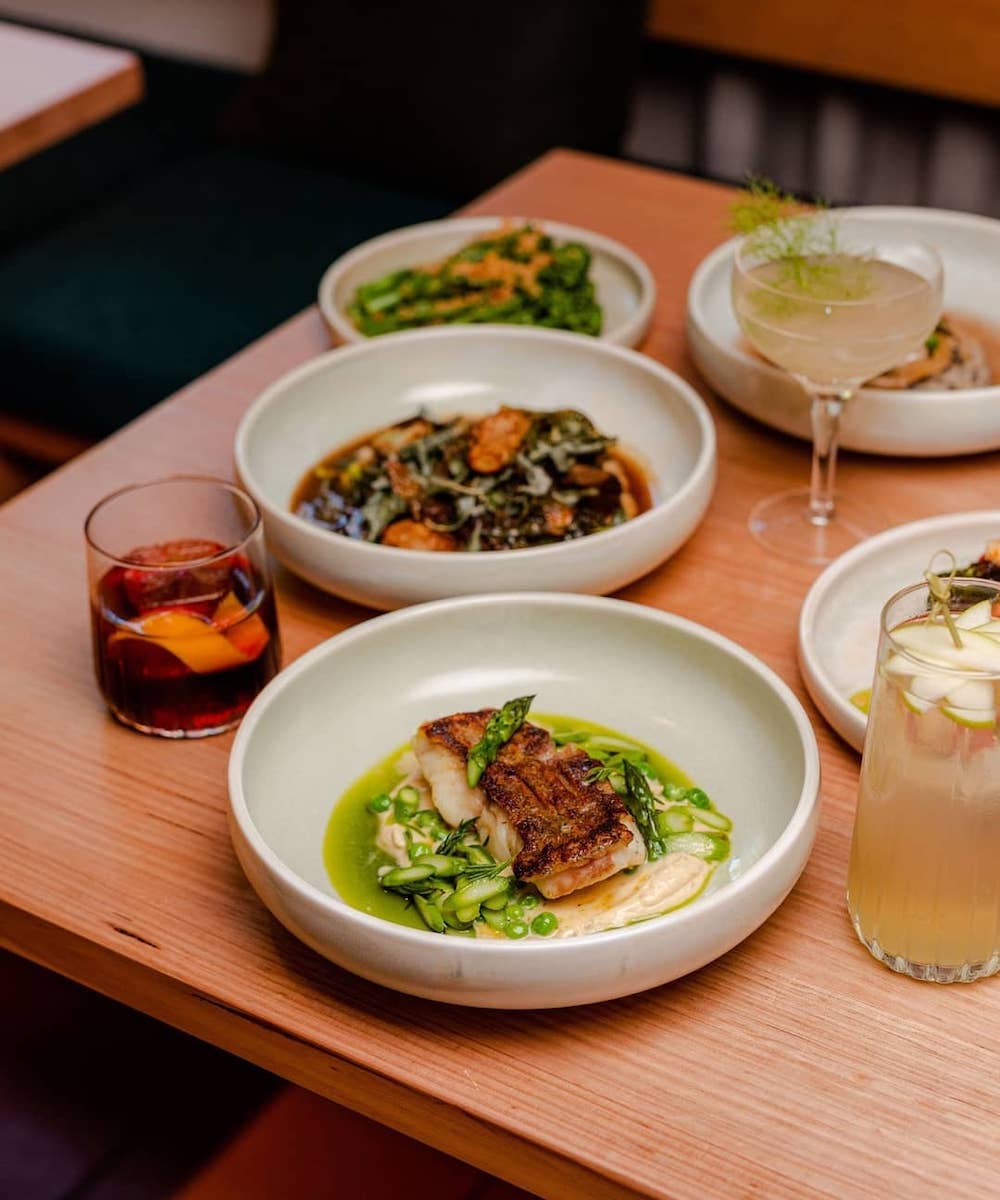 Image credit: Old Young's Kitchen | Instagram
You might want to ask mum for a lift to this beaut long lunch spot in the Swan Valley, because Old Young's cocktail list is far too good to ignore. Paired with Chef Rohan Park's tight selection of contemporary share-style dishes loaded with responsibly sourced native ingredients and the unbeatable outdoor dining space under the vines, this is an absolute must-try. Pop on a spirit tasting next door if you're feeling extra bold.
Post
Perth CBD
Few things come close to the elegance of Perth's State Building's complex, so it should go without saying that its Italian osteria, Post, will have any special long lunch covered. Dress fancy but comfy, because you'll need to make room for that mind-blowing tiramisu to finish.
Besk
West Leederville
If you manage to actually snag a seat, Besk is a great spot to haul up for an afternoon of sips and grazing with your mates. We're big fans of the cool urban fit-out, delicious share-style menu and of course, the ridiculous number of craft beers and outstanding wine on offer. Be warned, it's very easy to lose track of time (and count of drinks) at this trendy West Leedy bar.
Si Paradiso
Highgate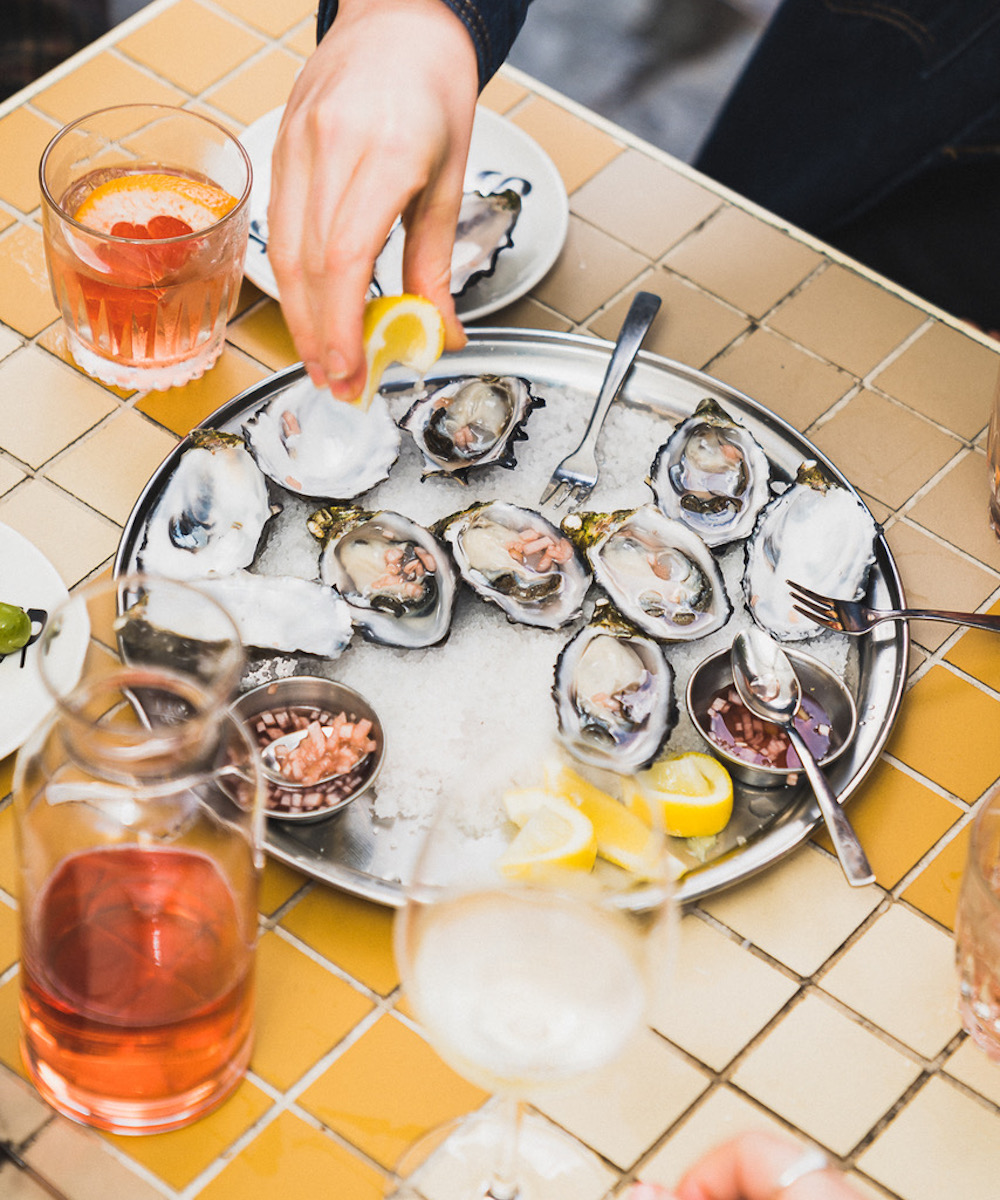 Image credit: Si Paradiso | Instagram
Si Paradiso's retro Italian vibes will have you feeling like vintage Amalfi has arrived in Perth. Expect epic drinks and a space you'll never want to leave, all backed up by their mouth-watering Italian eats that are perfect for sharing over lengthy lunches. Grab a seat in the laidback amphitheatre, order a round spritzes and settle in, you'll be here 'til sundown.
Bread In Common
Fremantle
Bread is the main game at this lofty warehouse space in Fremantle, and with a menu designed to accompany their doughs, you'll be (unregretfully) eating a lot of it. The menu is seasonal, but expect winners like rustic lamb ribs or baked eggplant to emerge from the long, open kitchen.
The Shorehouse
Swanbourne
Come for the iconic Insta-pic underneath the striped yellow umbrellas, stay for the fried cauliflower and downright delicious Bloody Mary menu. Shorehouse lends itself to a long lunch of any form: relax and celebrate on the deck in the midday sun, enjoy a fine, lingering meal in the restaurant, or have a casual catch up in one of the booths by the entrance.
Cooee
Perth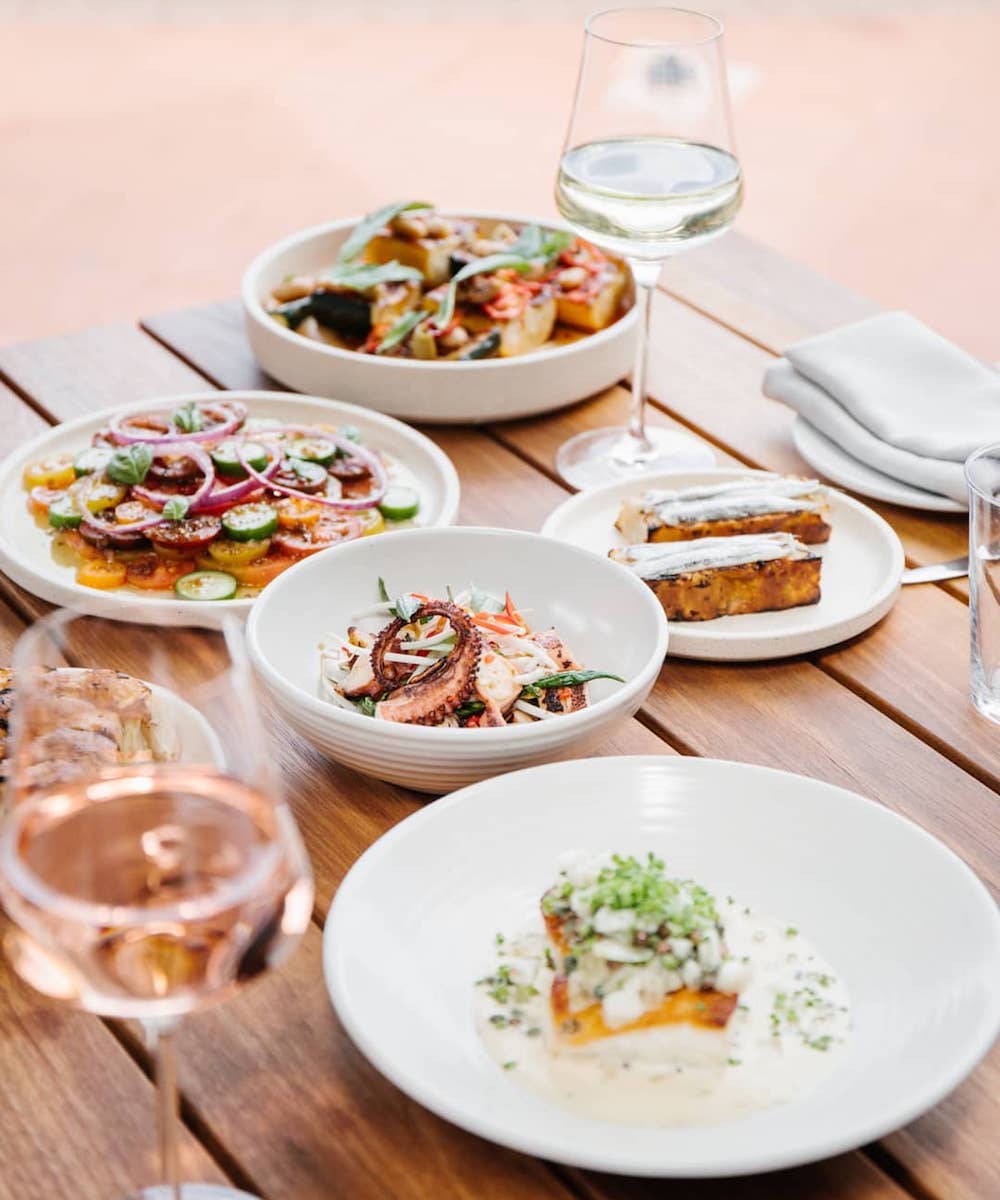 Image credit: Cooee | Instagram
With its idyllic riverside location and tantalising food and drink offering, we reckon Cooee is the perfect spot for your next long lunch. The share-style food menu features plenty of fancier seafood bites but honestly, you'll regret not throwing a bowl of hot chips and their ginormous tomahawk on the table.
Il Lido
Cottesloe
The perfect combination of fine and casual dining, Il Lido's food is a hug on a plate—a long, lingering hug. Lovingly crafted, produce driven Italian fare in a warm and welcoming beachfront canteen makes for the perfect long lunch, and that's before even cracking into the award-winning wine list.
Indigo Oscar
Cottesloe
If you thought the coastal views were good at Il Lido, hop across the road to Indigo Oscar. Set in the historic Indian Teahouse right on Cott beach, the Latin-inspired venue has superb views over the water that pair perfectly with a lazy afternoon downing spicy margs and crab arepas.
Odyssea
City Beach
So much more than somewhere to stop in for a quick coffee and newspaper after a swim, Odyssea offers sweeping ocean views and streaming sunlight throughout, not to mention some excellent long lunch options. Classy, yet definitively laidback, you'll head in wearing thongs for a smoothie and a salad, and wind up slurping oysters and cracking the champagne three hours later.
The Standard
Northbridge
With banging bites, top-notch cocktails and a sunny backyard deck, The Standard in Northbridge is a staple for long lunching adventures. If you're short on change, keep an eye out for their ever-changing lazy weekend platters—it's just $65 for a feast that feeds four.
Coogee Common
Coogee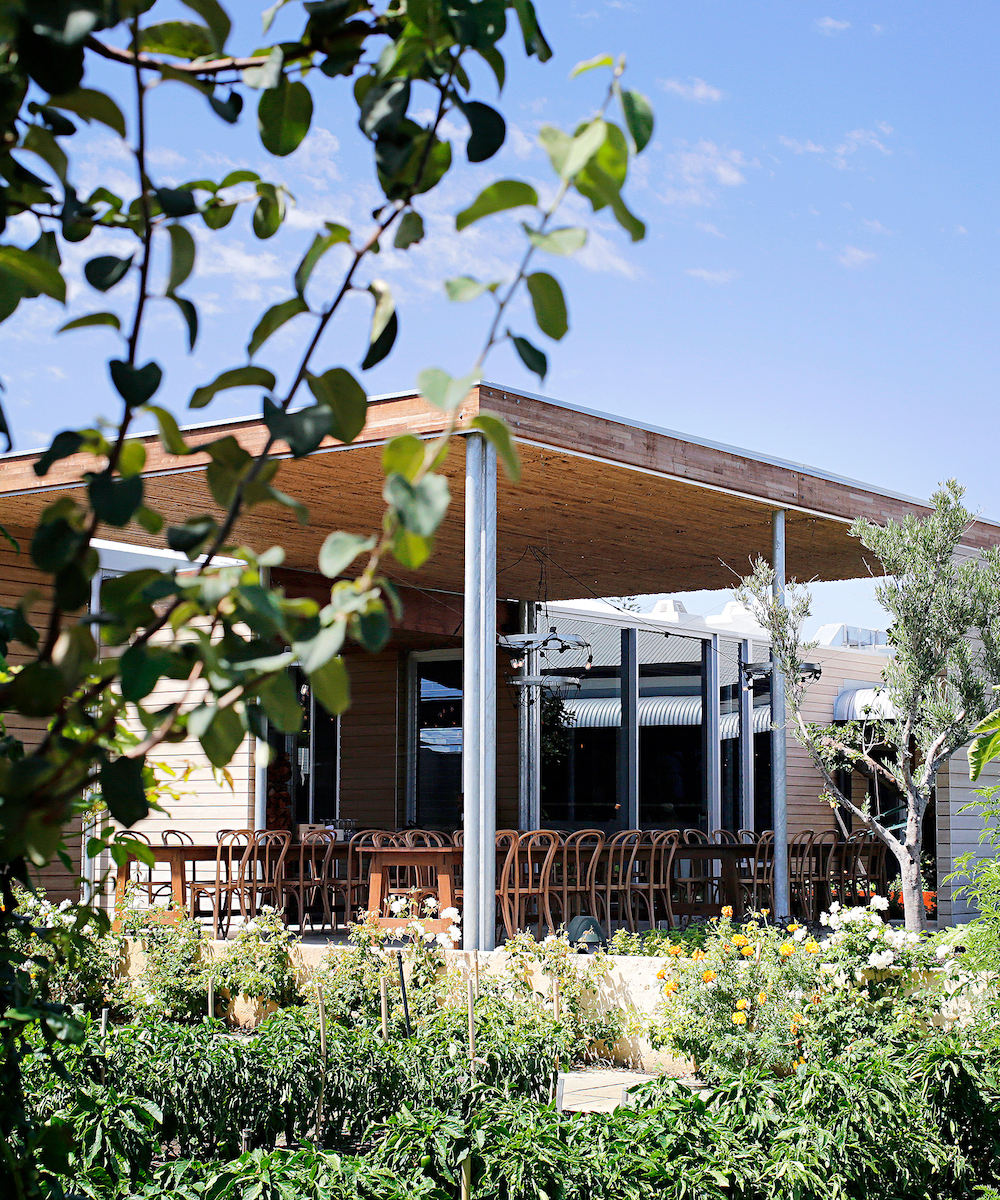 Image credit: Coogee Common | Elle Borgward
Coogee Common is the epitome of farm-to-table dining in Perth, with much of the menu developed around the seasonal produce grown right in the garden outside. Green thumbs can book a tour of said garden to learn all about their farming techniques before plonking down for a lovely slow lunch.
La Cabaña
South Fremantle
If La Cabańa's margaritas and tacos aren't the exact ingredients needed for the ultimate long lunch, then we don't know what is. Kick things off with a margarita and some ceviche in the breezy courtyard before making your way through all of the tacos and tostadas.
Island Market
Trigg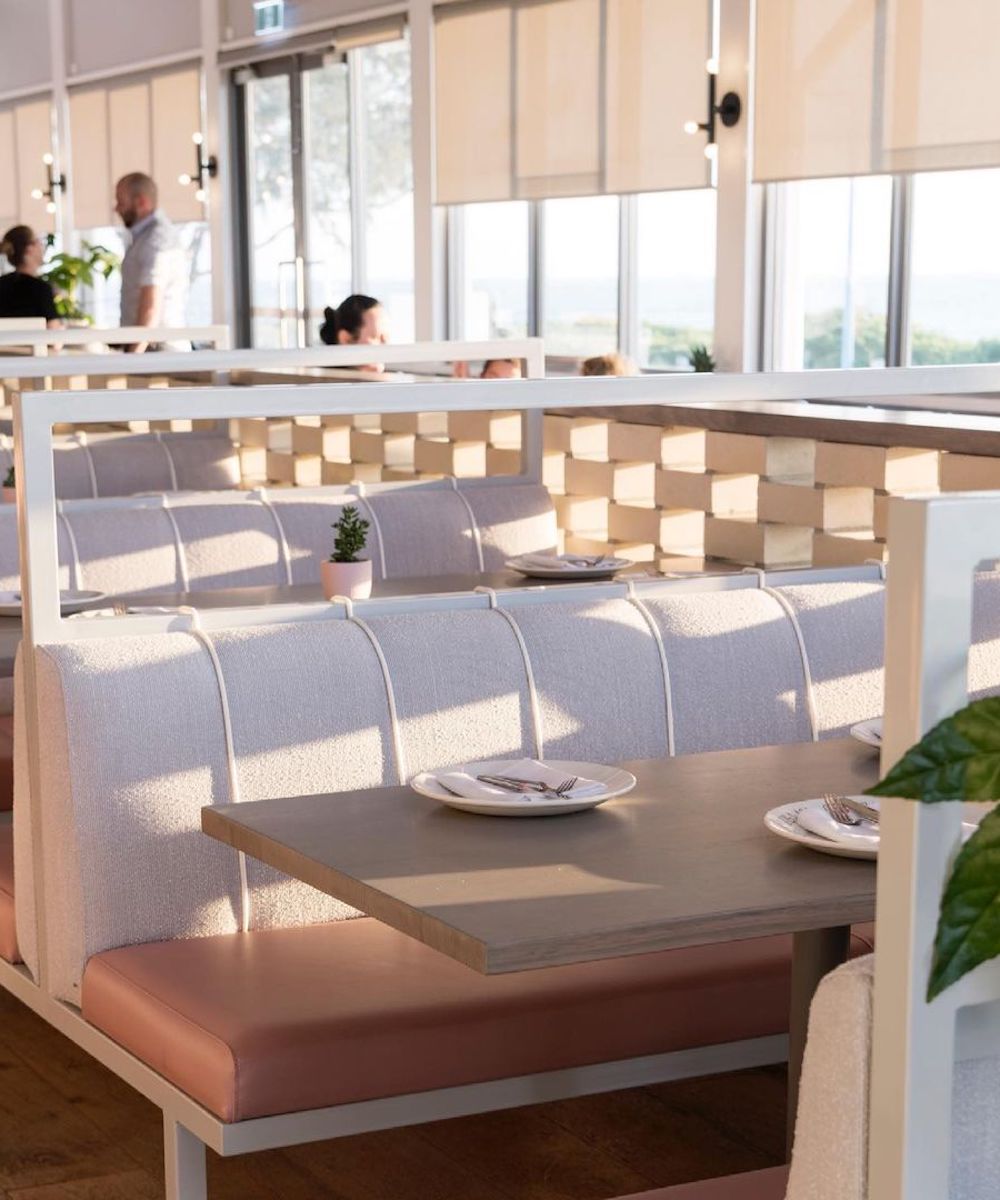 Image credit: Island Market | Instagram
A bonafide neighbourhood joint with a distinctly slow yet vibrant feel, Island Market's 'thing' is their filled pitas with lamb or chicken shawarma, pork and falafel as filler options. Or, grab a cocktail and just try to narrow down your order from the shared plates menu—deciding what to order takes long enough to constitute a long lunch alone.
Madalena's
South Fremantle
Fresh, sustainably caught seafood and one of the best wine lists in Perth, Madalena's is the kind of place where afternoons disappear. Snag a table outside in the sunshine so you can soak up those South Freo vibes.
Emily Taylor
Fremantle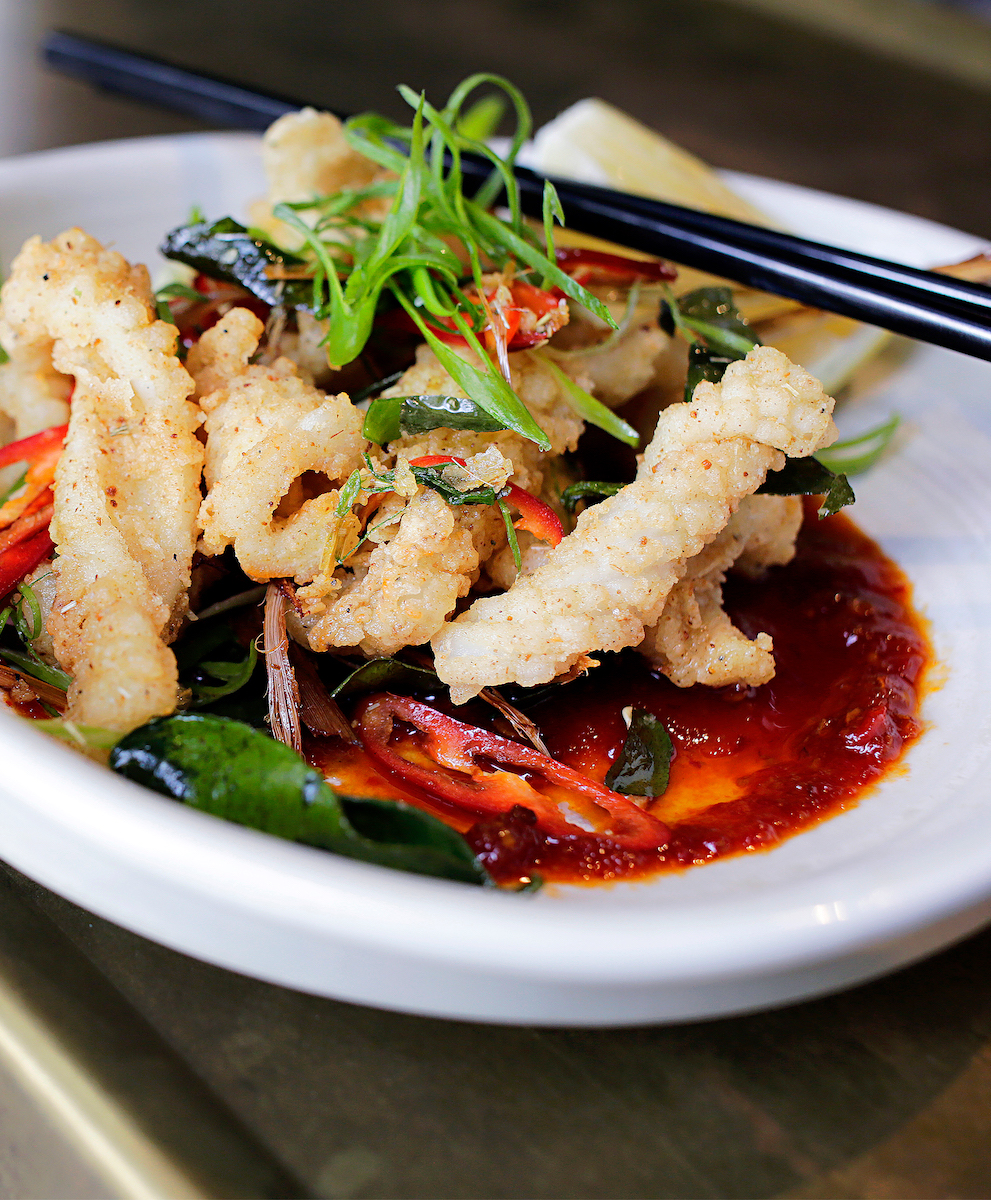 Image credit: Emily Taylor | Instagram
If your idea of a good long lunch involves overloading on dumplings, crispy squid, and yummy cocktails, look no further than Emily Taylor—the 450-person bar and restaurant nestled inside Fremantle's beautiful Warders Hotel. The food is on point, but it's the bright and breezy rear courtyard and killer drinks list that truly makes this spot so good.
Bib & Tucker
North Fremantle
With oceanic views as good as that offered from the Bib & Tucker deck, any meal here is bound to become a long one. The vibe is pitched somewhere between luxurious and laidback, which is basically exactly what you want for a long lunch.
Jetty Bar
East Fremantle
Aptly named Jetty Bar And Eats, this unassuming "shack on the water" from Miles Hull (Little Creatures, Alex Hotel, Quarter Acre) is easy to miss but step inside and you'll be rewarded with stunning waterfront vibes, cool decor, approachable wines and some very attractive cocktails. Meanwhile, in the kitchen, they're whipping up the most delicious range of Mediterranean-inspired share plates that'll see you through any afternoon.
Once you've worked your way through these, check out:
Main image credit: Coogee Common | Elle Borgward
Urban List Best Of: has our highest stamp of approval—curated lists of the very best recommendations for you to eat, do, see, buy or book, carefully chosen by our Editors.