There's nothing like a long and luxurious lunch to make you feel like you're living your best life. No other meal has quite the same feel to it; there's something about lingering through the middle of the day, over a meal that's usually pretty utilitarian, to give you a sense of time and life slowing down for a bit.
While the Perth dining scene boasts a pretty laid-back vibe all round, there are some places more conducive of all-afternoon-lunch-affairs than others. So grab your friends, park up for a bite and wind up accidentally-on-purpose staying all day at one of these best spots for a long lunch in Perth.
Besk
West Leederville
Opening in 2019 and quickly becoming a crowd favourite, there's a lot to love about Besk. The cool urban fit-out, delicious eats and of course, the ridiculous number of craft beers and outstanding wine on offer—this place is a boutique bottle shop as well, remember, so you can head inside and pick something off the shelf if you want a little more than what's on the bar menu. Be warned, it's very easy to lose track of time and count of drinks at this trendy West Leedy bar and eatery.
Si Paradiso
Highgate
Si Paradiso's retro Italian vibes will have you feeling like vintage Amalfi has arrived in Perth. Expect epic drinks and a space you'll never want to leave, all backed up by their mouth-watering Italian eats that are perfect for sharing over lengthy lunches. Grab a seat in the laidback amphitheatre, order a round spritzes and settle in, you'll be here 'til sundown.
The Shorehouse
SWANBOURNE
Come for the iconic Insta-pic underneath the striped yellow umbrellas, stay for the fried cauliflower and downright delicious Bloody Mary menu. Shorehouse lends itself to a long lunch of any form: relax and celebrate on the deck in the midday sun, enjoy a fine, lingering meal in the restaurant, or have a casual catch up in one of the booths by the entrance.
Cooee
Perth
With its idyllic location and tantalising food and drink offering, we reckon Cooee is the perfect spot for boozy long lunches. The share-style food menu is heavy on the seafood with some next-level vegetarian and vegan dishes that will absolutely blow you away. At the bar, there's something for everyone but especially gin and vino drinkers, with a huge range of Australian gins and some excellent minimal intervention wines to sip through. Try and grab a seat outside so you can soak up the sunshine and all those riverfront vibes.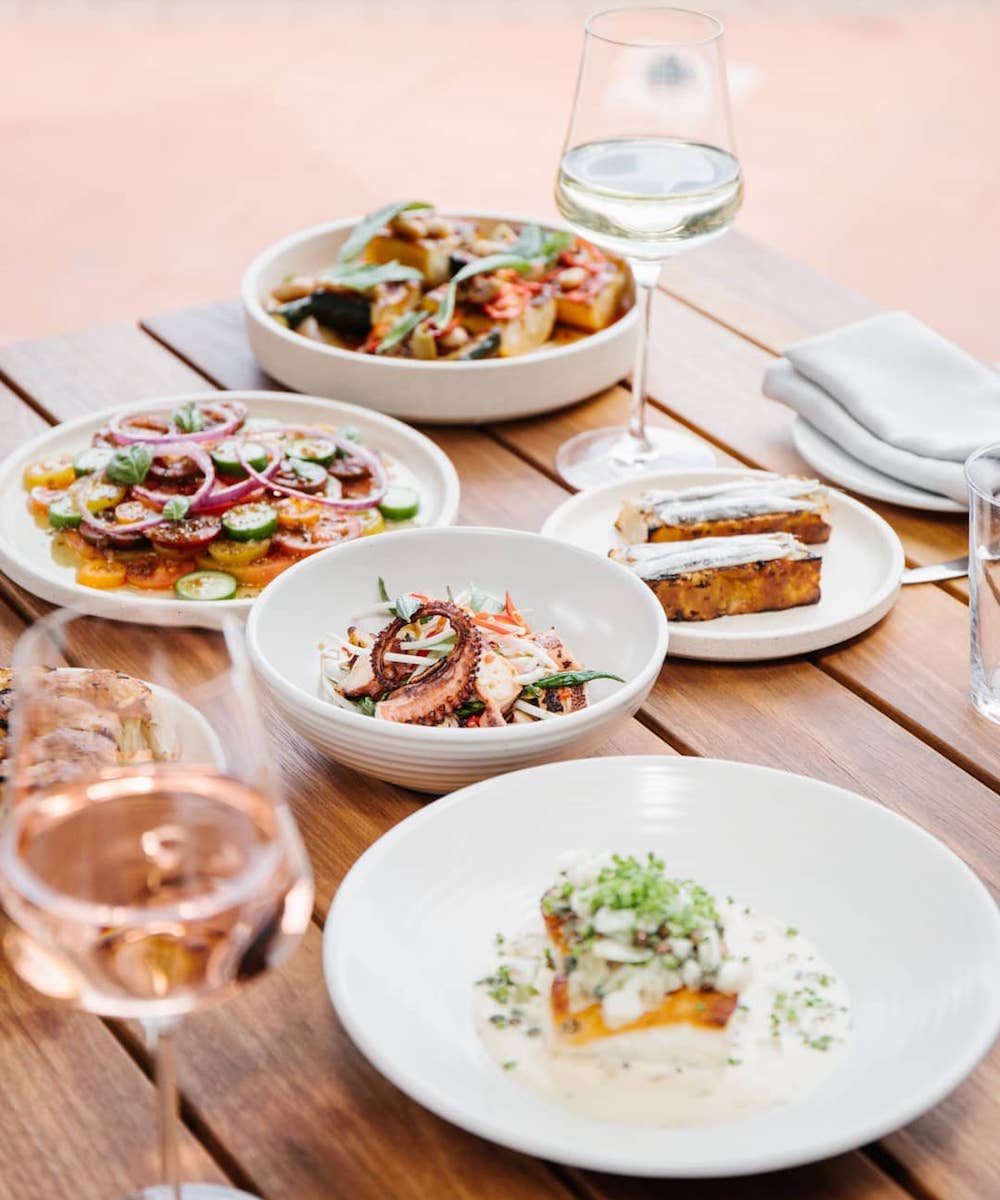 Il Lido
Cottesloe
The perfect combination of fine and casual dining, Il Lido's food is a hug on a plate—a long, lingering hug. Lovingly crafted, produce driven Italian fare in a warm and welcoming beachfront canteen makes for the perfect long lunch, and that's before even cracking into the award-winning wine list. Caution: this may turn into dinner.
Odyssea
City Beach
So much more than somewhere to stop in for a quick coffee and newspaper after a swim, Odyssea offers sweeping ocean views and streaming sunlight throughout, not to mention some excellent long lunch options. Classy, yet definitively laid-back, you'll head in wearing thongs for a smoothie and a salad, and wind up slurping oysters and cracking the champagne three hours later.
Coogee Common
COOGEE
Housed in the Old Coogee Hotel, Coogee Common is brought to us from the team behind Bread in Common so you can trust the food to be next-level good. Head Chef Scott Brannigan has developed the seasonal menu around produce in their on-site garden (which you can take a tour of by the way) so all dishes are simple, fresh and bursting with flavour. If you're just after a nibble, there are share plates available which are best enjoyed over a drink or two, whether it's a local wine, a botanical cocktail or their housemade elderflower soda.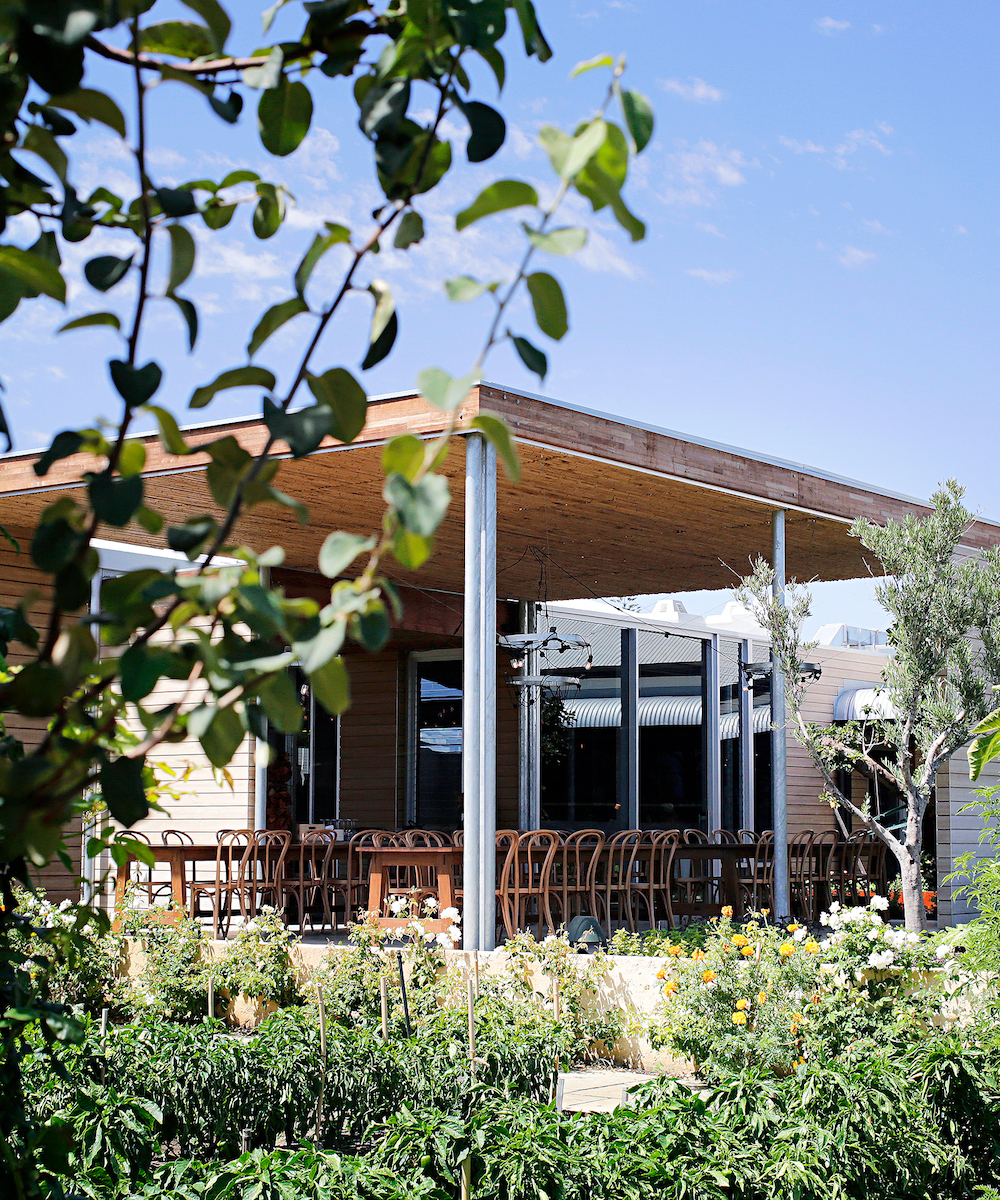 La Cabaña
SOUTH FREMANTLE
If La Cabańa's margaritas and tacos aren't the exact ingredients needed for the ultimate long lunch, then we don't know what is. Kick things off with a margarita and some ceviche in the big breezy courtyard before making your way through all of the tacos and tostadas.
Little Creatures
Fremantle
Never has there been a more obvious spot for a long and silly lunch. Little Creatures is always bustling, but the laid-back atmosphere, chatty and accommodating staff, and delicious food and drinks are a divine combination. When that fresh Freo breeze and the lapping water of the dock come into the equation, your long lunch might just be at risk of turning into dinner. Don't fight it, just head next door to Harbourside and watch the sunset over a few more drinks and nibbles.
Market Grounds
Perth
Perfect for long lunches with a big group, Market Grounds offers up a killer drinks list and some massive meaty shares. There's the salsa verde lamb shoulder that's been roasted for 12 hours and the 1kg dry aged sirloin served on the bone with fries and a bunch of condiments. For dessert you can't go past the bombe alaska.
Island Market
TRIGG
A bonafide neighbourhood joint with a distinctly slow yet vibrant feel, Island Market's 'thing' is their filled pitas with lamb or chicken shawarma, pork and falafel as filler options. Or, grab a cocktail and just try to narrow down your order from the shared plates menu—deciding what to order takes long enough to constitute a long lunch alone.
Petition Kitchen
Perth
The epitome of relaxed dining has emerged in Petition Kitchen. Linger over their seasonal menu and enjoy shared dishes that are one-part rustic refinement, one-part quirk. Throw in a few glasses of wine and perhaps a short black for the ultimate late long lunch in the beautiful State Buildings.
Madalena's
South Fremantle
Fresh, sustainably caught seafood and one of the best wine lists in Perth, Madalena's is the kind of place where afternoons disappear. Snag a table outside in the sunshine so you can soak up those South Freo vibes.
Emily Taylor
FREMANTLE
If your idea of a good long lunch involves overloading on dumplings, crispy squid, and yummy cocktails, look no further than Emily Taylor—the 450-person bar and restaurant nestled inside Fremantle's beautiful new Warders Hotel. With its food menu broken down into dumplings, buns and bites, share plates, and their signature Emily Taylor roast duck (which you won't want to miss), there are plenty of dishes to keep you grazing all afternoon. Add to this the bright and breezy rear courtyard and killer drinks list, and trust us, you'll be in no rush to leave.
Balthazar
Perth
Around since the '90s (albeit under a few different ownerships), Balthazar is an institution. Somewhat ironically, share plates in an upright atmosphere were swapped out for a structured menu and casual vibes in 2016. Perfect for a long lunch with a sense of refinement or an extended midday escape from the CBD grind.
Bib & Tucker
North Fremantle
With oceanic views as good as that offered from the Bib & Tucker deck, any meal here is bound to become a long one. The vibe is pitched somewhere between luxurious and laid-back, which is basically exactly what you want for a long lunch.
Hadiqa
PERTH
We have lost track of time more than we'd like to admit at Hadiqa, but that just means it's the perfect place for a long lunch. Sitting pretty at Hibernian Place, this Middle Eastern inspired restaurant mirrors the same beauty as the origin of its cuisine. Think Moroccan tiles, gorgeous greenery, natural light and some pretty impressive lights—once you've picked your jaw back up off the floor, make your way to a table and get prepared to drop it once again when you see the food.
Once you've worked your way through these, check out Perth's best restaurants in the CBD.
Image credit: Besk, Cooee, Elle Borgward, Island Market