It feels like we've been in and out of lockdown for a lifetime and yes it's a pain but if there's one thing guaranteed to make it all a little better, it's good food.
There are some seriously epic dishes being whipped up by the hospitality legends we're so lucky to have here in Perth and we're making it our mission to eat them all.
So grab your mask, here are some of Perth's best takeaway dishes we'll be smashing this lockdown.
Lola's Filipino Diner's Lockdown Special
VICTORIA PARK
This is a special you won't want to miss. New kid on the block, Lola's Filipino Diner (from the same brothers behind RoyAls), is giving us all the fried chickeny goodness: for 40 bucks, grab 10 pieces of Lola's Chicken Joy, 2 serves of garlic fried rice, 1 large fries, plus all the gravy you could ever need. Slinging every day of lockdown.
Yuuma's Lockdown Soup Kit
VICTORIA PARK
From 5pm every single day, head down to Yuuma for a delicious, homemade hamper ready for all your soup-related needs. For just $59, grab their gorgeous, homely kit packed with all you could need to make your very own truffle collagen soup (this one includes meat, veg and stock). Otherwise, you can pick up the soup stock on it's own for only $19. We couldn't think of anything better right now: toasty soup to warm up those wintery chills.
Young George
Fremantle
Get a taste of Young George's next-level dinner menu at home, because simply put, it's seriously delicious. They've got loads of their stand-out dishes on offer, but we reckon you may as well go all in on the 1kg dry aged rib eye meal, complete with fried potatoes and aioli, smashed zucchini and a fresh cucumber salad with lemon yoghurt dressing. Add on the truffle butter and prepare to slip into a food coma. Available this Thursday and Friday.
Coogee Continental Deli
COOGEE
Calling all lasagne lovers, pick up a fresh, delicious, made-with-love lasagne to go from Coogee Continental Deli. Open from early in the am until 4:30pm, get in early so you don't miss out on all the cheesy nonna-approved goodness.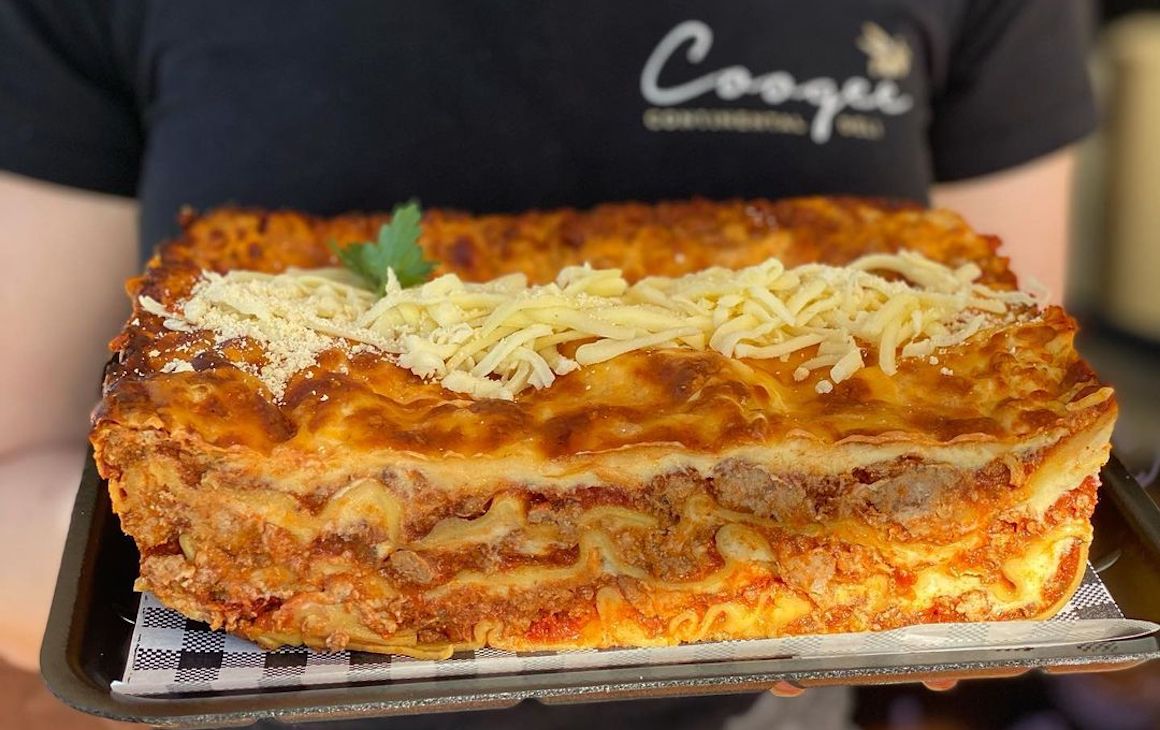 Made In Saigon's Pandan Mochi Waffles
NORTHBRIDGE
No travel? No worries. Made In Saigon's Pandan Mochi Waffles are sure to take you on an international culinary experience with a hint of sweet. Grab that one from 8am until 2:30pm each day during lockdown: whether you save it for dessert later, or a cheeky mid-morning bite, these are so darn good. Grab a custom matcha latte to go with it.
Sedap Place's Takeaway Dishes
EAST VICTORIA PARK
Just because we're in lockdown, doesn't mean we can't enjoy authentic Malaysian cuisine. And you really can't beat the eats coming out of Sedap Place. They're slinging takeaway dishes from 11:30am 'til 2pm, then 5pm 'til 8pm, so go right ahead and grab these delicious bites for lunch or dinner.
The Hummus Club's Mid East Experience
PERTH CBD
Crowd favourite The Hummus Club is bringing their ultimate dining experience to your doorstep. On Thursday and Friday, grab their amazing hamper, bursting at the seams with hummus (obviously), mezza, desserts, plus drinks and aperitif.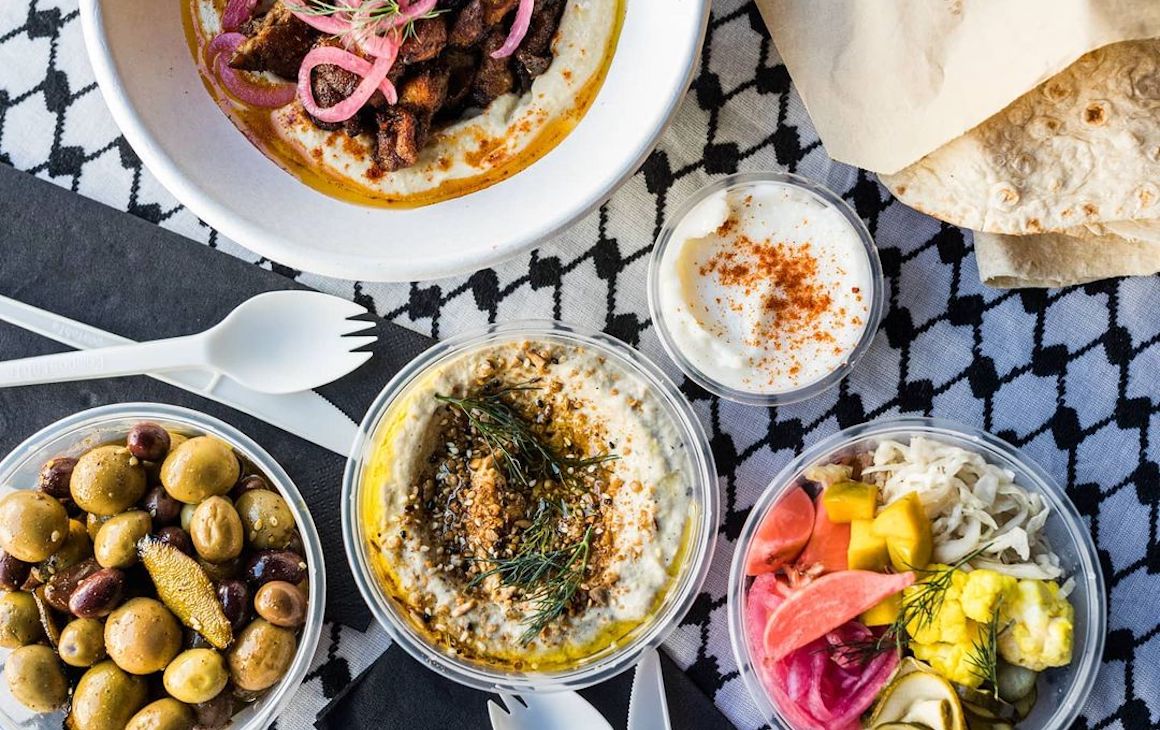 Manuka Woodfire Kitchen's Takeaway Menu
FREMANTLE
If you don't feel like using yet another lockdown to learn how to make bread, leave it to the pros this time. Manuka Woodfire Kitchen will be dishing out their awesome takeaway menu from 4pm so sort yourself out with fresh bread, pizzas, salads and a cheeky vanilla bean panna cotta.
Drasko's Hot Chicken Sandos
MOUNT HAWTHORN
Can't live without fried chicken? Neither can we. So thank goodness for takeaway Drasko's Hot Chicken. And considering there's normally giant lines out the door, this might actually be the easiest way to get your hands around their epic signature sandos. Order here.
Garum's Grazing Hampers
PERTH CBD
Transport yourself to Italy for the night with a little help from Garum's Grazing Hampers. They come complete with scrumptious bites like giardiniera (homemade pickled veggie relish), marinated olives, sourdough bread, tris salumi and grissini, with mozzarella in carrozza (a gooey and delicious cheese toastie) and to top it all off, a mouth-watering tiramisu. Add a bottle of Voyager Estate wine onto that, and you're set.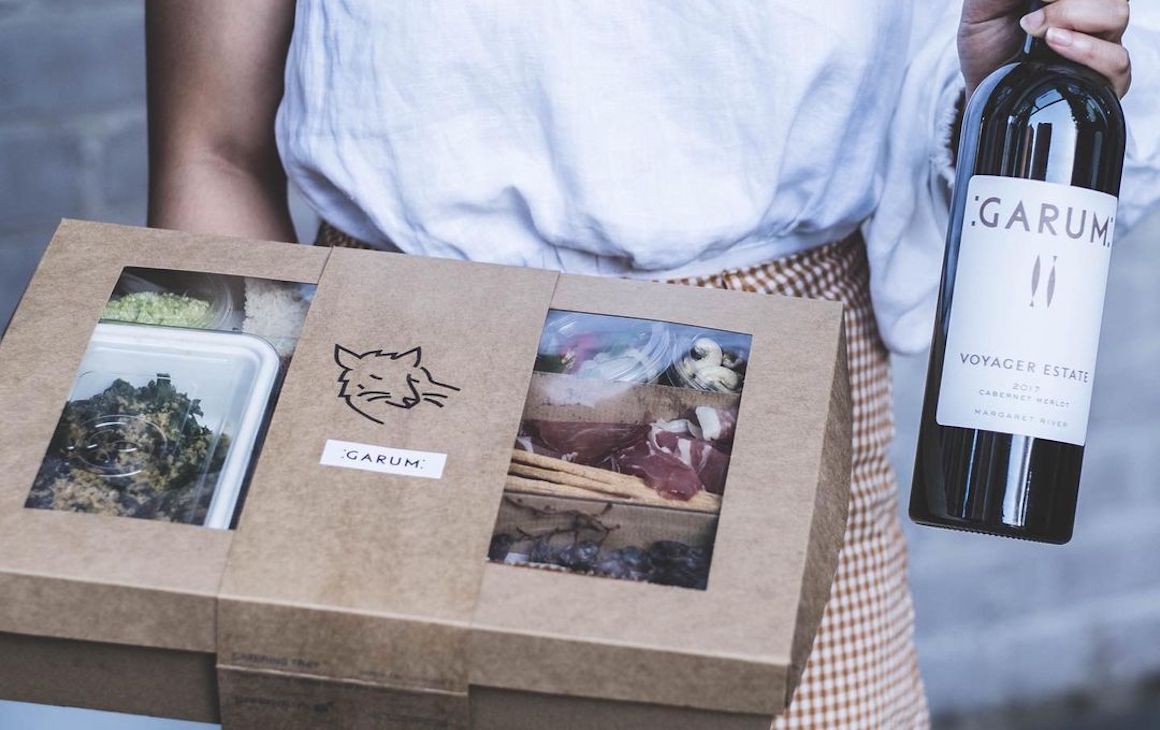 Two Hands Noodle Shop
COMO
Hit up the takeaway menu at Two Hands Noodle Shop. With free delivery for anywhere within 50km, now's the time to load up on bao and their insanely delish handmade noodles.
Long Chim
PERTH CBD
Good news: if you're craving a little slice of the Long Chim experience at home during lockdown, they've just launched their winter delivery menu starting on Thursday from 5pm to 9pm. You'll find loads of spicy favourites to tuck into, from pad thai, massaman curry, dorper lamb ribs and green papaya salad. Order online now.
Tingkat's Nasi Campur At Home
EAST PERTH
During lockdown only, Tingkat is slinging their amazing value nasi campur meals. With dishes ranging between $10-12, grab a serve of curry chicken, veggie dishes, garlic soy fried fish with a side of rice, and heaps more.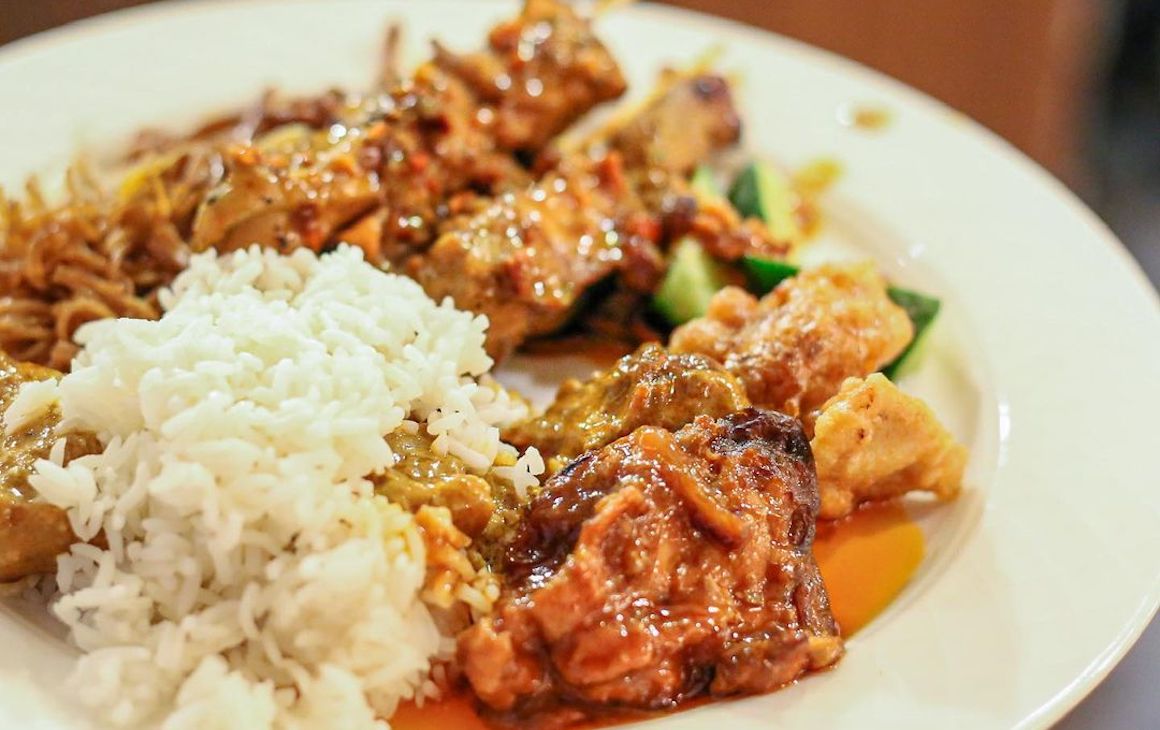 Cecchi's $15 Pizzas
INGLEWOOD
This deal is normally only available on Wednesdays, but since we're all at home this week, the good folk at Cecchi's are slinging $15 takeaway pizzas all week. And we've got to say, these are some darn good pizzas. We're personally huge fans of La Regina: prosciutto, fresh rocket and stracciatella on a fresh tomato base.
Butter Crumbs' Truffle Cheesecake
INGLEWOOD
The truffle range was a weekend exclusive, but not anymore. From 10am until 3pm on Thursday onwards, head over to Butter Crumbs for some seriously boujee takeaway cakes and tarts loaded with fresh local truffles.
Chasing more of the sweet stuff? Work through Perth's best desserts delivered. You can also keep an eye on which spots are open for takeaway here.
Image credit: Lola's Filipino Diner, Coogee Continental Deli, The Hummus Club, Garum, Tingkat