Living a plant-based life is certainly nothing new, but, as you may have noticed, the popularity of the vegan diet has been on the rise lately. Perth has become a hub for tasty vegan eats, with dedicated market stalls, cafes and restaurants popping up all over the place.
This has also made it easier for foodies with allergies to get their hands on delicious dairy-free and egg-free feeds—shoutout to you guys!
With a growing number of vegan and vegan-friendly eateries in Perth, it's hard to keep up, so we've gone ahead and rounded up the best of the best for you.
Crunchbox Cafe
MALAGA
Two words. Vegan waffles. If you're looking for Perth's yummiest plant-based and gluten-free waffles, look no further than Crunchbox. Offering up choc or plain waffles, grab one hot and fresh out the iron with maple syrup on top. If waffles aren't your thing, these guys also have an impressive range of vegan toasties, smoothie bowls and mylk shakes on offer.
Mother
Fremantle
Formerly known as The Raw Kitchen, Mother is a haven of all things plant-based and sustainable. Add to this the bright and beautiful industrial style fitout and a natural, vegan-friendly wine list and you'll find this spot one of the best around town for a full-on group dinner for you and all your plant-fuelled mates.
Myrtle Ivy
WEST LEEDERVILLE
This cosy little coffee shop dishes up the most amazing ready-made vegan eats from its front cabinet and some more elaborate vegan breakfasts from the dine-in menu, so it's the perfect place to grab brekky to-go or to have a feast with your vegan mates. The cabinet is always stocked with guilt-free goodies like vegan cinnamon scrolls, scones, muffins, chia puddings and an incredible pulled jackfruit burrito (which works wonders for breakfast or lunch), and the dine-in menu is just as impressive.
Flora & Fauna
NORTHBRIDGE
It's hard to go past Flora and Fauna if you're after vegan options; this tiny little laneway cafe's menu is made up entirely of vegan and vegetarian dishes. We love the Superfood Muesli for something light, or the Breakfast Burrito for something a bit more on the substantial side. They've also got a huge range of cold pressed juices, and of course, coffee.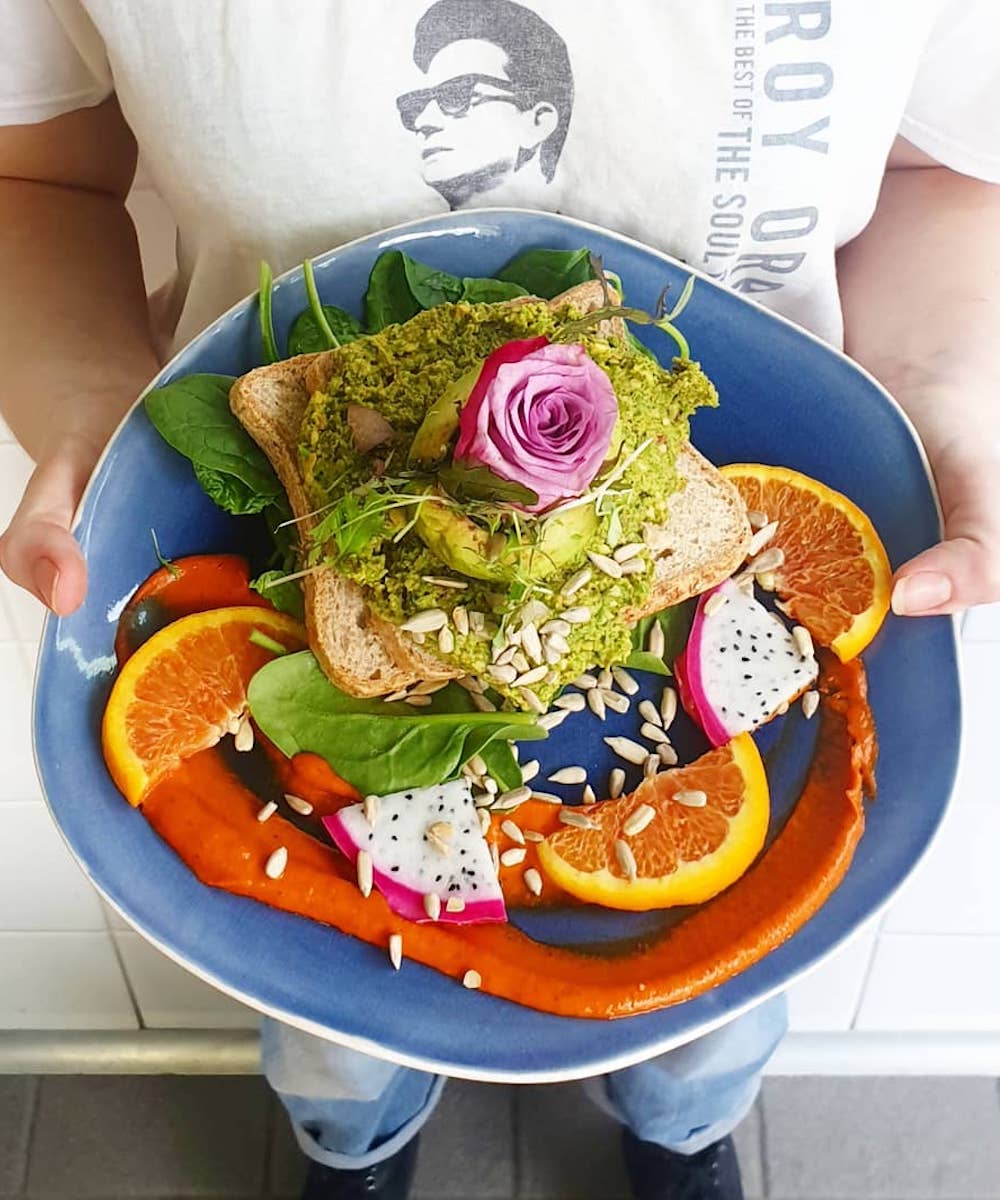 Little Raw Deli
CARLISLE
With a flavour-first approach to plant-based eating, Little Raw Deli is out to prove that nutritious whole foods are the way to go. Making everything in house—including their own vegan cheese—you can bet you'll be leaving with a full belly, a big smile and a raw treat for the road.
Pear'fect Pantry
WEMBLEY
The team at Pear'fect Pantry take breakfast very seriously, and they make sure to cater for everyone with plenty of vegan options. Grab a vegan brekky wrap and coffee to go (it's just a short stroll to Herdsman Lake), or enjoy a bite in their cute cafe garden. They've also got heaps of vegan cabinet treats should you hear your sweet tooth calling.
Darrington's Pastry
BURSWOOD
Darrington's is a completely vegan and gluten-free bakery that pumps out some of the best doughnuts, brownies, eclairs, pies and plant-based sausage rolls that you will ever taste in your life. Our favourite goodies of theirs would have to be the carrot cake or lemon meringue pies, which look almost too pretty to eat.
Eat Drink Raw
WEST PERTH
Starting out as a simple food delivery service, Eat Drink Raw now has a permanent home and continues to dish out tasty plant-based meals that make you feel good inside and out. Their mission is to make healthy food both accessible and delicious, and they still offer delivery to several suburbs in and around Perth.
Ten Acre Block
Perth
Ten Acre Block, an upmarket vegan restaurant which is as healthy as it is ethical, popped up in Perth last July with plans to stick around for five weeks only. Luckily for us, it's been so gob-smackingly popular that they've decided to keep it going. Honestly, one peek at the seasonal plant-based dishes flying out of this kitchen and you'll be sold too.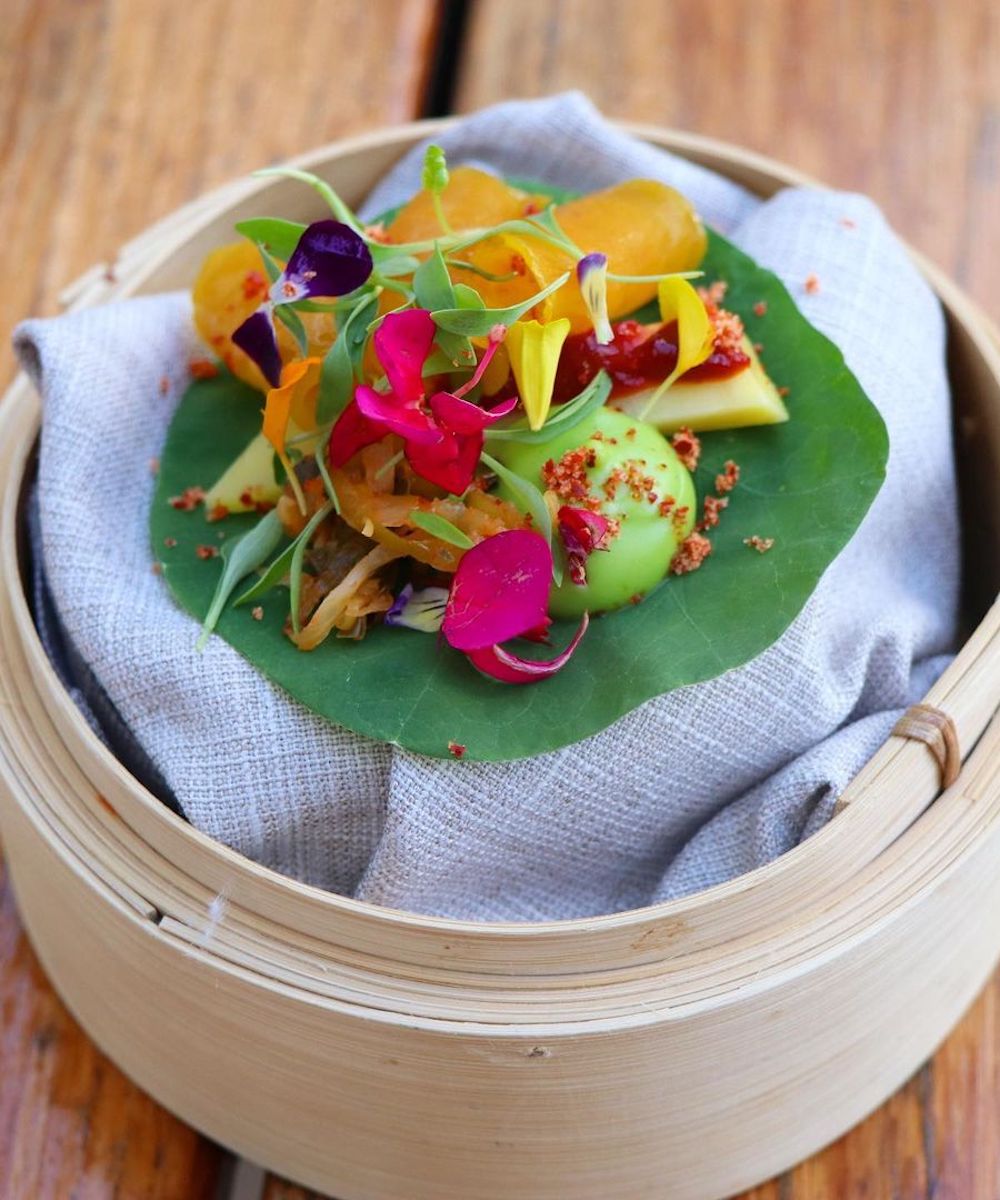 Pearth Organic Kitchen
LEEDERVILLE
Focusing on local, organic produce is never a bad thing, and the team at Pearth are all over it. Their fully vegan and vegetarian menu is truly unique, featuring rockstar brekky dishes like the Apple Pie Pancakes and Breakfast Hash alongside smoothie bowls, burgers and loads more plant-based goodies. Come hungry, you'll be spoilt for choice here!
Loving Hut
FREMANTLE, NORTHBRIDGE AND VICTORIA PARK
As one of the most recognised global vegan chains, Loving Hut is all about living compassionately and sustainably, and offers a wide variety of delicious plant-based meals and cruelty-free products so you can do just that. Dine-in or takeaway—the choice is yours.
Veggie Mama
Mount Lawley
This airy veggie-fuelled cafe just off Beaufort Street is home to a great selection of dine-in and take home eats for both vegans and vegetarians. Swing by in the morning to try one of their delish vegan brekkies and a tasty dairy-free smoothie or come by for lunch and choose between heart-warming vegan curries or one of their classic veggie patties and salad combos. Either way, you'll want to grab a little raw treat to go while you're there.
Roho Bure
LEEDERVILLE
Small batch and made from scratch, Roho sure knows what's up when it comes to oh-so-decadent vegan ice cream. With five regular flavours and one weekly special on the menu, you can treat yourself to a scoop or go large with a whole pint. Or get your favourite flavour jammed between two vegan tahini cookies. Roho is open from Wednesday to Saturday each week, but if those vegan ice cream cravings take hold of you outside of these opening hours, you can hunt down Roho's signature cookie ice cream sandwiches at any of these stockists.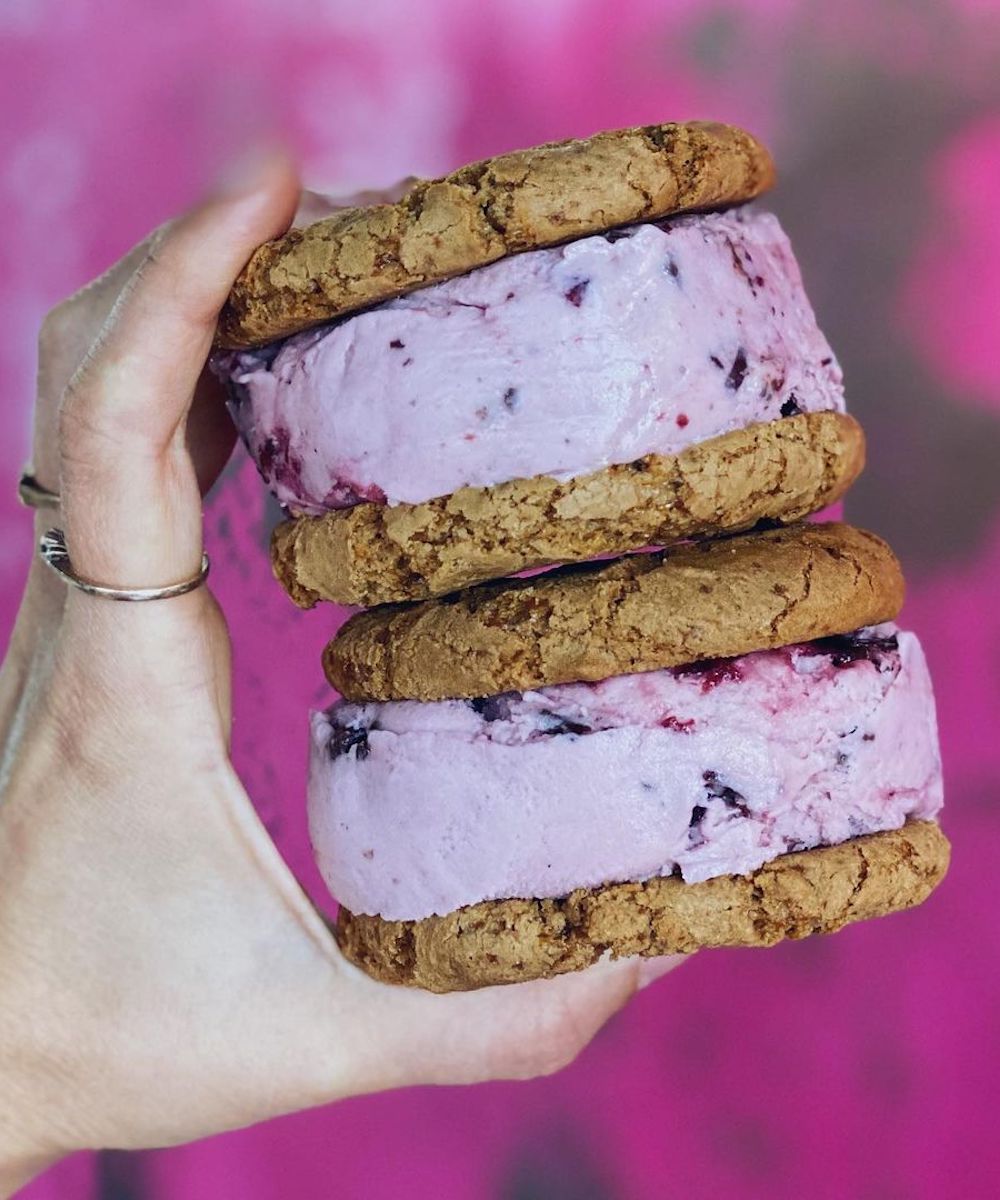 Raw + More Cafe
WEST PERTH
Hidden down a laneway off Hay Street is where you'll find Raw + More Cafe—a cute little brekky and lunch joint with raw food specials that change daily. They're keeping plant-based living simple, offering smoothies, coffee, sweets, and all the fresh healthy foods you know you need.
Raw Raw Raw
FREMANTLE
There's no doubt that the Fremantle Markets are home to many vegan and vegetarian-friendly options, and Raw Raw Raw is a firm favourite. Their range of takeaway meals, snacks and smoothies are all gluten, dairy and sugar free, and—most importantly—very delicious.
Want more? Nourish your body with a feast from one of Perth's healthiest cafes.
Image credit: Nancy Hanna, Flora & Fauna, Ten Acre Block, Roho Bure