There's a lot of great gin distilleries in WA, but if there's one place destined to be our new gin capital, it's gotta be Gingin. Yes, the name makes it pretty fitting and we're kinda surprised nobody else has done it yet, but there's more to it than that. Gingin boasts pristine waters (the base of every great spirit) and an abundance of local botanicals, which makes it the perfect place to create delicious gin.
And of all the people to uncover Gingin's gin making potential, it of course had to be James Young—the champion distiller behind Old Young's (where he won back-to-back Distillery Of The Year titles) and proud mastermind behind the new Gingin Gin.
"I've been driving through Gingin since I was 3 or 4 years old. The penny finally dropped that I should be making gin in Gingin about 8-10 years ago," said Young. "I'm merely the custodian of Gingin Gin however, and so it is incumbent on me to make an amazing gin that befits the name. Anything less than the perfect packaging, design and liquid would be underselling the region's incredible local ingredients and pristine water. Being locked down during COVID forced my hand to finally get this project moving".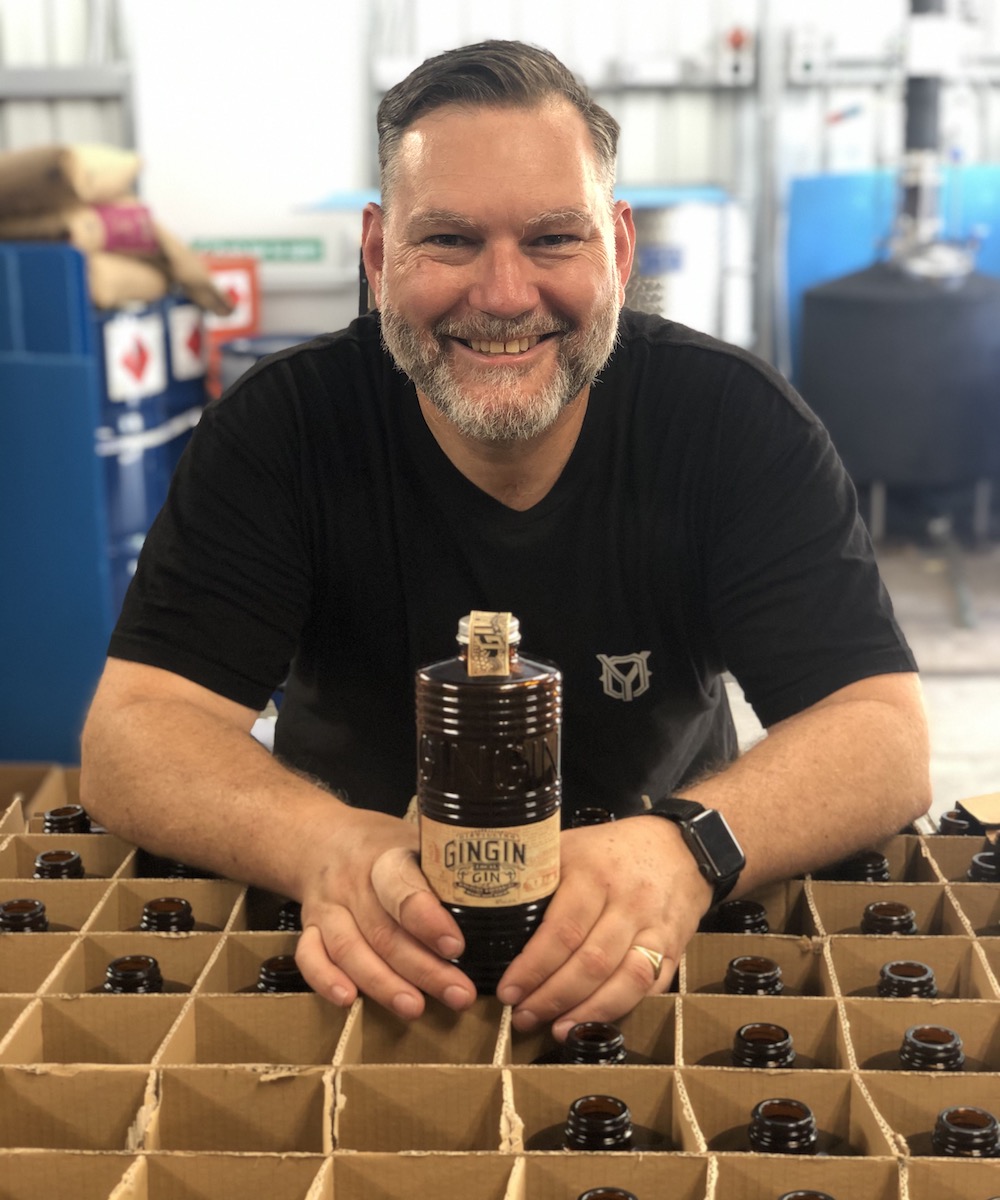 If there's a silver lining to come out of lockdown, Young's Gingin love child might just be it. He wasted no time pouring his heart and soul into crafting the perfect "juice" over multiple recipe runs.
"It usually takes me around five or so attempts to get my spirits to a point I'm ready to share with the public, Gingin Gin was different," said Young. "It had to be next level perfection to do its namesake justice, which is why I was only eventually satisfied with our 24th recipe."
And trust us, the final product is a true testament to his dedication to getting it just right.
"The flavour of Gingin Gin is a modern classic, which Australia does so well. It's east meets west, Mediterranean meets exotic. Deep juniper notes and a citrus finish with a bergamot and elderflower like nose," said Young. "And while we have sourced the absolute best local ingredients for this gin from Gingin, we have also scoured the world for the very best ingredients: our classic ingredients include Tuscan juniper, Spanish coriander, and German angelica, while our exotics include liquorice from China, Ti Kwan Yin (Green Tea) from Sri Lanka, and almond from Egypt."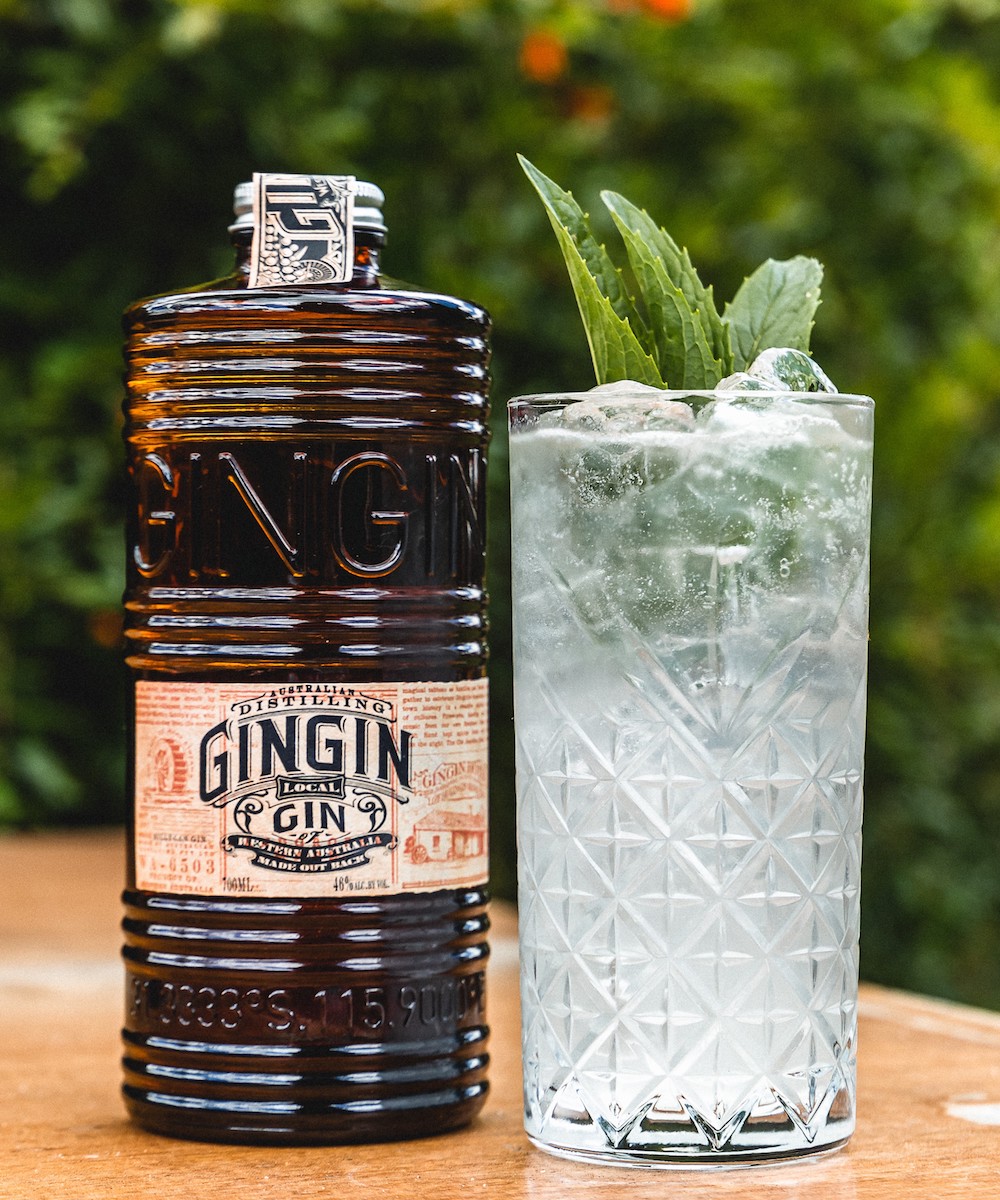 Beyond the next-level flavour, you'll also get a stunning amber glass bottle inspired by the classic corrugated iron tank which has been thoughtfully designed by one of the world's leading team of designers at Stranger and Stranger, New York. So if you manage not to drink it all at once, rest assured it'll look damn fine on the shelf.
For now, you can find the good looking bottle at Old Young's Swan Valley Tasting Room and online. But keep your eyes peeled because a new Gingin distillery and tasting room is expected to open in February at the stunning old Riseborough Estate winery. They're just waiting on the next generation "smart" still to arrive from the Netherlands, which I guess is worth the wait.
Oh and if you needed another reason to buy the gin of all gins, a slice of the profits are going back to help the local community. Seriously, we can't think of a reason not to splash your cash on this bottle so you may as well stock up on tonic water now. Shop it here.
Feeling thirsty now? Hit up Perth's best new bars of 2020.
Image credit: supplied