It's that time of year again where we look back on all of the new bars that threw open their doors to bring you our top picks of the year. (Also known as your ultimate hit list for the cool new bars you really should have been to by now.)
Honestly, though, with all the chaos of 2020, we really didn't expect to see such an epic outpouring of hospitality spirit in the way of incredible new bars. But how wrong we were.
From bustling neighbourhood joints to underground late-night bars, there were plenty of notable openings that blew us away this year.
Here's who made our list of the best new bars in Perth for 2020, in no particular order (because c'mon, that's just too hard).
SKØL
SCARBOROUGH
Setting up shop in the back courtyard of Drift Cafe, SKØL means "cheers" in Norse, so it should come as no surprise that it is Scandi inspired all the way. From the simple, yet elegant menu—which favours natural wines and house-crafted brews along with charcuterie boards and share plates, all perfect for long afternoons grazing and drinking—to the clean-cut minimalist decor and welcoming laid back vibes. And while Scarborough is already pretty lucky in the bar department, this opening has not gone unappreciated—the place has been so busy, you might struggle to get a seat, but trust us, it's worth the wait.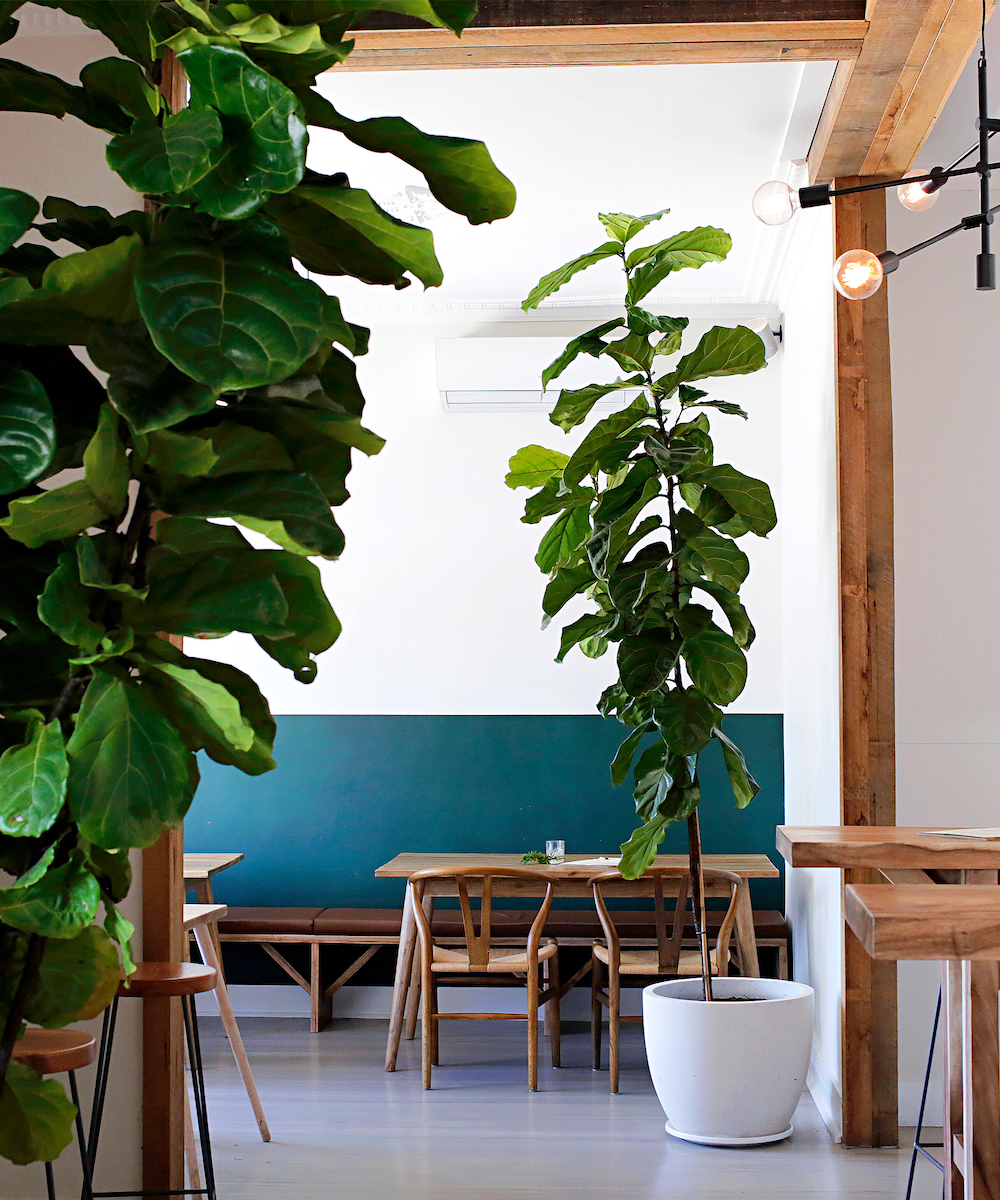 Palace Arcade
Victoria Park
Palace Arcade became a multiplayer this year, opening its bigger and brighter second location in Victoria Park this February. With nationally recognised bartender Kaden Pool slinging boss-level beverages, Chef Elliot Sawiris in charge of the epic New York pizzas, and owner Saran Bajaj's collection of more than 50 retro arcade games, the new space has been a complete winner and played a big role in giving this iconic East-side burb it's buzz back post-lockdown. Speaking of lockdown, we also loved seeing their bartenders turn into pizza delivery drivers when they were forced to close—but honestly, how they managed to fit those giant 22-inch pizzas into a small car is beyond us.
Pep's Wine Bar
Peppermint Grove
Peppermint Grove has been crying out for a neighbourhood bar of this calibre for some time, and it shows—Pep's Wine Bar has been packed from mid-arvo til late most nights since opening in late October. Its casual suburban dining space, complete with exposed brick and timber furnishings, provides a relaxed yet sophisticated atmosphere for exploring the 160-plus bottle wine list, which features a mix of classic West Australian drops—think bold reds, oaky chardonnays, and crisp SSBs—alongside more modern styles like pet-nats. There's not a huge food menu to choose from, but with Sal's Pasta Deli providing all the good Italian stuff, there'll be no complaints when the antipasto plate arrives at your table.
Republic Of Fremantle
Fremantle
Sitting pretty alongside the heritage buildings on Pakenham street, Republic of Fremantle is the highly anticipated new distillery that only opened its doors last week but has already made quite the impression. While the moody interiors and high-end nibbles are hard to ignore, it's the drinks that steal the show—no surprise considering the effort that has gone into distilling the brand's signature gin and vodka from grape to glass. Start with one of their tasting flights and take note of your faves so you can pick up a bottle to take home later. When you're ready, head on to the cocktail list—it's overflowing with modern cocktail creations, spiced up classics, and beautiful bottled concoctions that are perfect for sharing.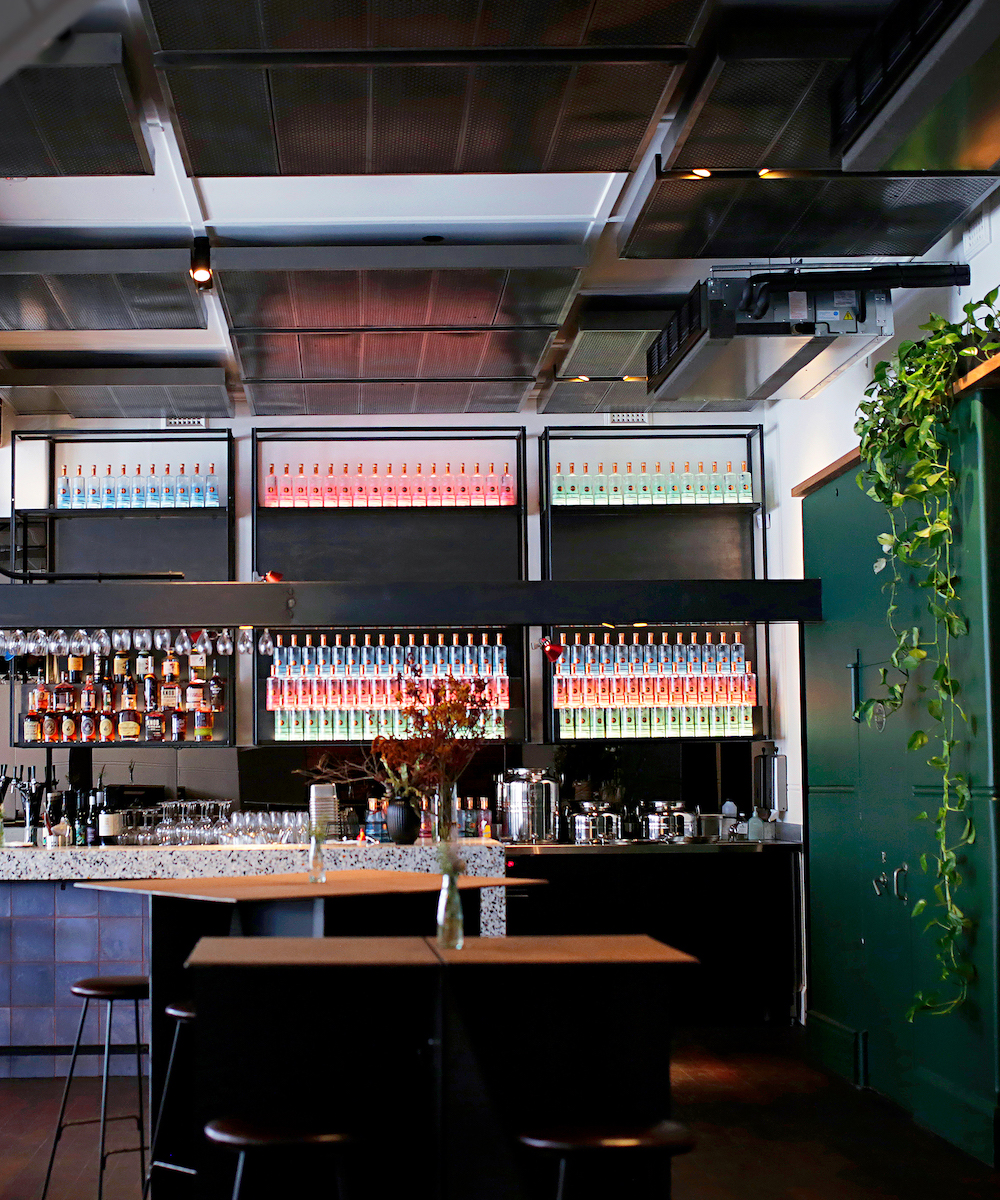 Foxtrot Unicorn
Perth City
Set in an old bank vault below St Georges Terrace, Foxtrot Unicorn is the perfect city hideaway for a few laid-back tipples in dark and moody corners. Once the headquarters for the Western Australian Club, Foxtrot Unicorn is brought to us by Dimitri Rtshiladze (formerly Mechanics Institute), with Tom Kearney behind the bar and Jessica Arnott responsible for the tasty nosh. Speaking of tasty nosh, they're slinging some very sexy cheese jaffles with "jaffle crack" seasoning, garlic butter and crusted parmesan.
Neon Palms
NORTHBRIDGE
Taking over the former Panama Social site in early November, Neon Palms is the brainchild of owners and hospitality aficionados Hayden Carter and Sasha Fagan. Its lush, neon-clad interiors offer the perfect vacay-worthy escape right here in Perth, thanks largely to the smashable summer cocktails, moreish Latin American eats and cool Miami-Vice vibes. Grab one of their frozen margaritas and an empanada or two then cosy up in a booth or chill in the rear courtyard—either way, you're in for a good night.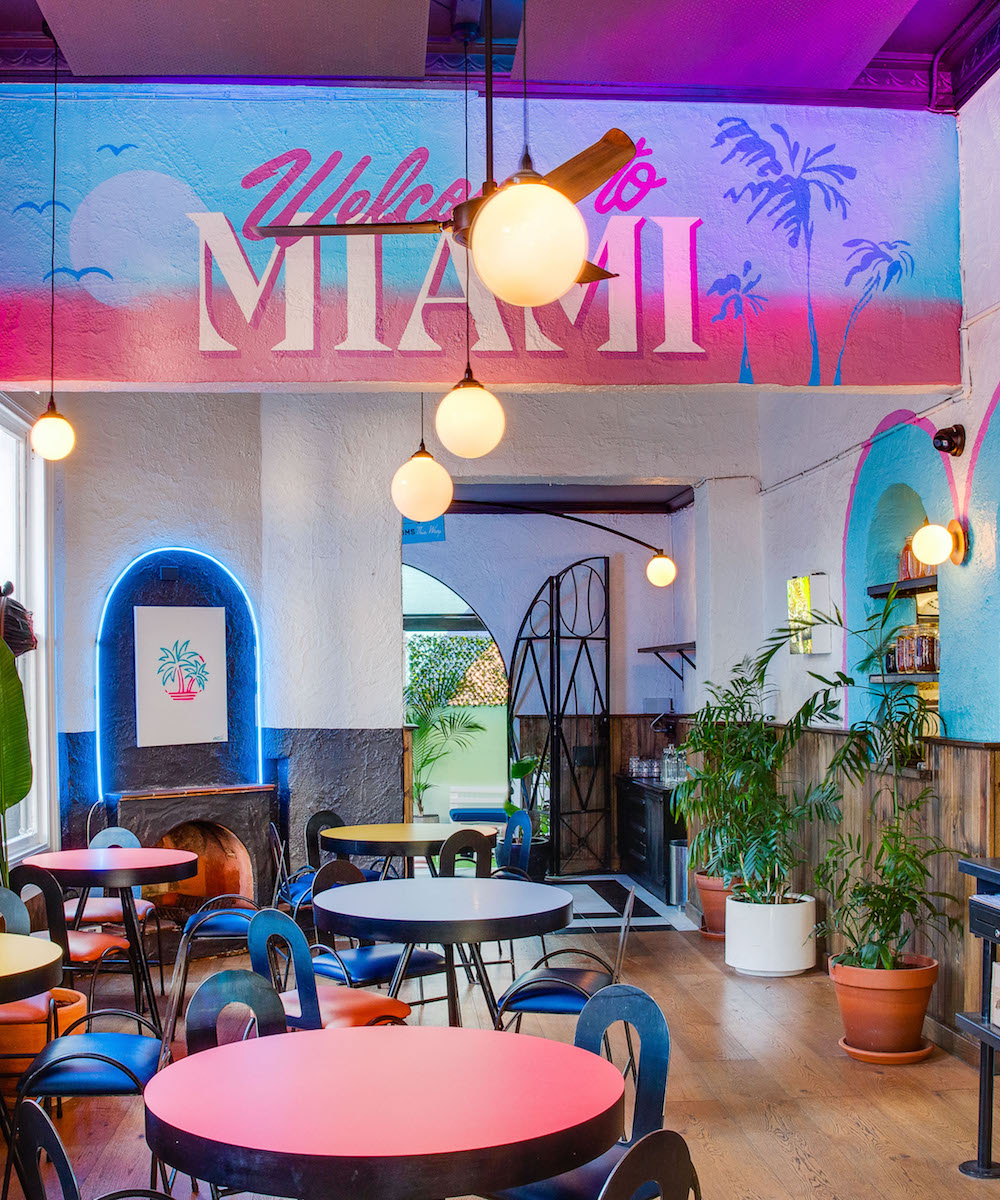 The Raft
SWAN RIVER
We kinda can't believe it took this long to earn Perth's first open-air floating event space, but boy are we glad brother and sister duo, Katie and Dan Chrystal, were the ones to do it. They've spared no expense on the beautiful coastal-inspired fitout of the huge 445 square metre space—think crisp white furniture, a large ocean tiled bar, sandstone benches, bright timber decking, and splashes of greenery, all served up alongside non-stop Swan River views and a quality bar and kitchen menu. Unfortunately, you can't just pop by The Raft whenever you like. If you want to jump aboard, you'll have to grab a ticket to one of their upcoming events.
Pooles Temple
Perth City
Taking over the spot that used to be Halfords in the State Buildings, Pooles Temple is the underground jazz bar we never knew we needed. Dark and moody with a menu boasting all things French (including a wine list by the one and only Emma Farrelly), you'll want to sink into one of the plush velvet chairs and drink the night away with a classic cocktail and some of the boujiest late night eats around. Pair half a dozen oysters with your choice of a classic martini or champagne coupe or give into your greasy cravings with one of their 'Late Nights'—a decedent four cheese toasted brioche sandwich. Either way, you'll feel fancy a.f.
Once you've done these, circle back round to Perth's best bars of all time.
Image credit: Elle Borgward, Emma Bryant