Foodies, clear your calendar, 'cos Australia's biggest food fest is back. Now in its eighth year, the month-long celebration of all things tasty will see some of Australia's biggest names in food and a series of unforgettable eating experiences take over our city throughout April.
There are special one-off events put on by Good Food Month themselves as well as a tonne of feasting fun on offer from leading local eateries, under the Friends Of Good Food Month event selection. But with so much on, you might be wondering where to start. Well, we've done the hard yards and combed through the program to point out some of the best things on offer. Get planning.
Young Chef's Lunch Presented by Citi
Shadow Wine Bar, Northbridge | Sunday 18 April
The Young Chef's Lunch presented by Citi will see three of Perth's finest up and coming chefs from Shadow Wine Bar, Le Rebelle and Hearth placed under the guidance of a culinary pro to prepare an inovative and exciting three-course feast for you to enjoy. What's more is you'll be in the very aesthetic Shadow Wine Bar because what better spot for fine-dining extravaganza. Tickets are $140 per person, and include three courses, plus wine and beer.
Esmay Pop-up with Hearth Restaurant
Hearth, Perth | Tuesday 20 April
Alanna Sapwell is bringing her exceptional Esmay Pop-Up to Jed Gerrard's Hearth Restaurant for a gorgeous mid-week dining experience like no other—just what you need after the Easter break! With a shared passion for hyper-local ingredients, expect a multi-course menu packed full of fresh, seasonal produce, all washed down with wine and beer. Previous Esmay pop-up tickets sold like hotcakes, so make sure you get in quick.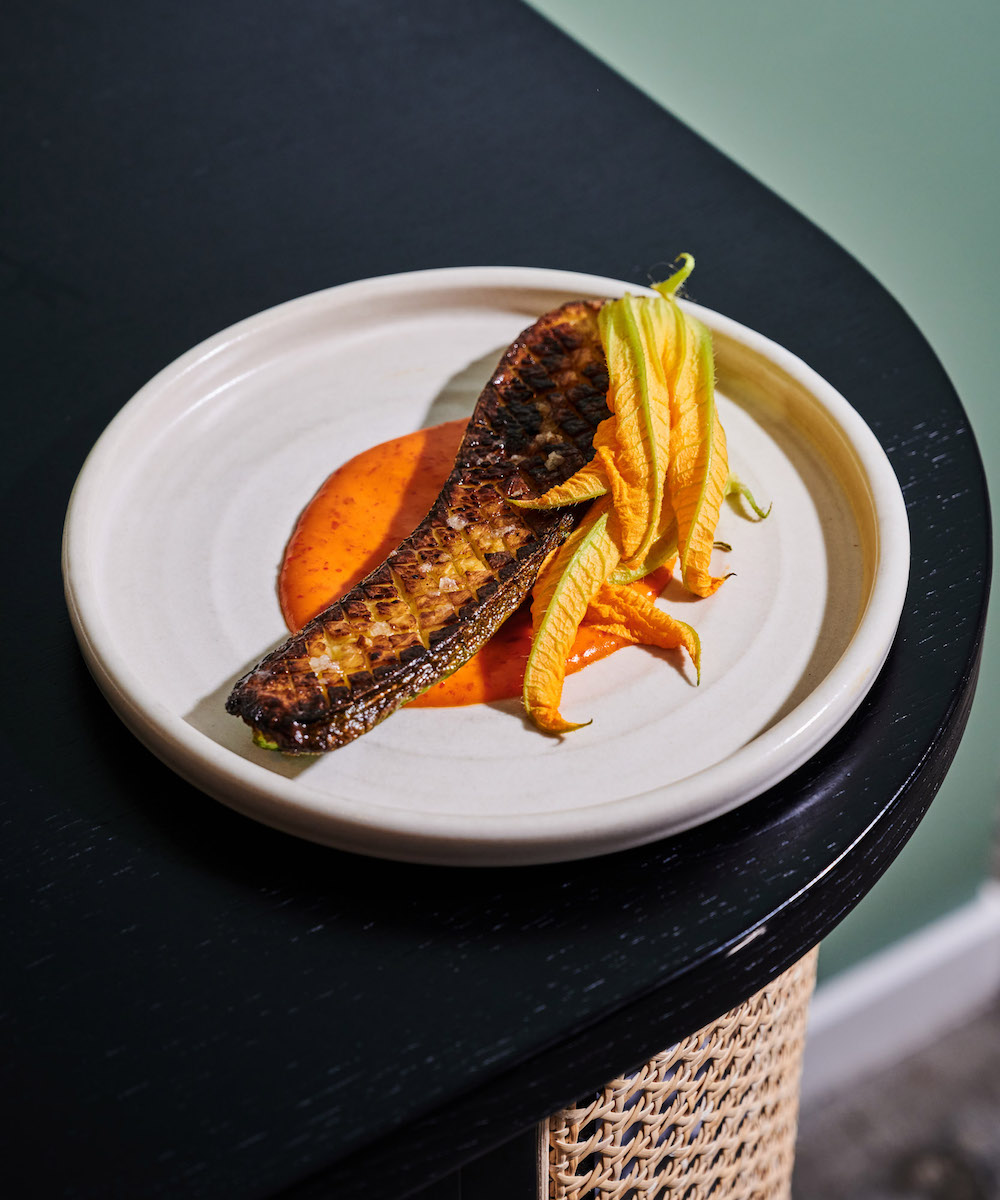 Glasshouse Dining
BROOKFIELD PLACE, PERTH | 20 APRIL - 30 APRIL
The glasshouses are back! This pop-up installation will see self-contained glasshouse dining rooms set up on the podium level of Brookfield Place, where lucky diners can take in views of the twinkling lights of Perth city's tallest skyscrapers while enjoying a truly unique outdoor dining experience. With menus from Print Hall and Heritage Wine Bar, you can expect a first class multi-course feast—not bad for $95 per person.
From Noma to Nashville: Belles and Drasko's Make Hot Chicken
The Raft, Perth | Wednesday 21 April
Our very own Drasko Jankovic of Drasko's Hot Chicken (you know that place with lines around the block?) is bringing his Noma (AKA the world's best restaurant) and hot chicken know-how to our fave floating venue The Raft for a night fried to perfection. He'll be joined by Morgan McGlone of Belle's Hot Chicken in Melbourne and Sydney, who spent time cooking under a Southern dining pro in Nashville. Yep, these two know their stuff so get ready to feast on some of the best Southern fried chicken you've ever had. Tickets are $150 per person and include wine and beer.
Mitch Orr's Festa de Famiglia
The Raft, Perth | Thursday 22 April
Love The Raft, but not into fried chicken? No stress—the day after Noma to Nashville they've got this bellissimo pasta fest. Chef and pasta connoisseur Mitch Orr takes a highly innovative and straight up delicious approach to Italian cuisine, so this is something any pasta lover won't want to miss. Trust us, these dishes will leave you wanting more. Grab your tickets at $170 per person, including multiple courses with wine and beer.
Nose-To-Tail Pork Dinner At Young George
Young George, Fremantle | Thursday 29 April
With a no-waste approach to food, not only is Young George one of the finest restaurants in Perth but it's also one of the most sustainable. For this special four-course dinner, you'll join Head Chef Melissa Palinkas in the cellar for a uniquely exquisite pork dinner, as she talks through the thought behind each dish and the importance of sourcing ethically farmed produce. Each course will be matched with beautiful wines, curated by Susan Whelan. Grab your tickets here.
At The Pass
TINY'S, PERTH | WEDNESDAY TO SATURDAY THROUGHOUT April
If you're lucky enough to score a seat at the Tiny's pass, you're in for a treat. Settle in for an unforgettable evening over multiple courses while their top chefs talk you through each dish. You'll also receive one of their sensational cocktails on arrival and wines with each course. With just two seats available each night, you need to move quick to snap up this front row dining experience. More info here.
Not enough? Discover Perth's best new openings.
Image credit: Supplied (Esmay's Pop-up, Belle's Hot Chicken)