There's a new addition to Beaufort Street, and we are oh-so happy to share the news. Previously offering group yoga and Pilates classes further down the street, Greenhaus Studio has moved to a new location to open its pretty little doors in Mount Lawley.
Greenhaus Studio is a holistic organic wellness spa and skincare studio which is every bit as glorious as you can imagine. Walk through the doors and you'll understand what's so special about this place. Designed by Sabi Interiors, every corner of the spa oozes modern elegance and style. The walls are lined with products that you'll want to spend hours sampling and the scents are drool-worthy. Trust us when we say you will not want to leave.
The team behind the organic spa have put their heart and soul into Greenhaus and it's clear that they know what they're doing. The spa specialises in treatments designed to give you the ultimate sense of relaxation paired with a range of carefully curated products that have a long list of accolades—think award-winning, sustainable, ethical, vegan and 100% natural, just to name a few. It's all about stepping away from the worries of modern life and delving into a space where you can rest and recover.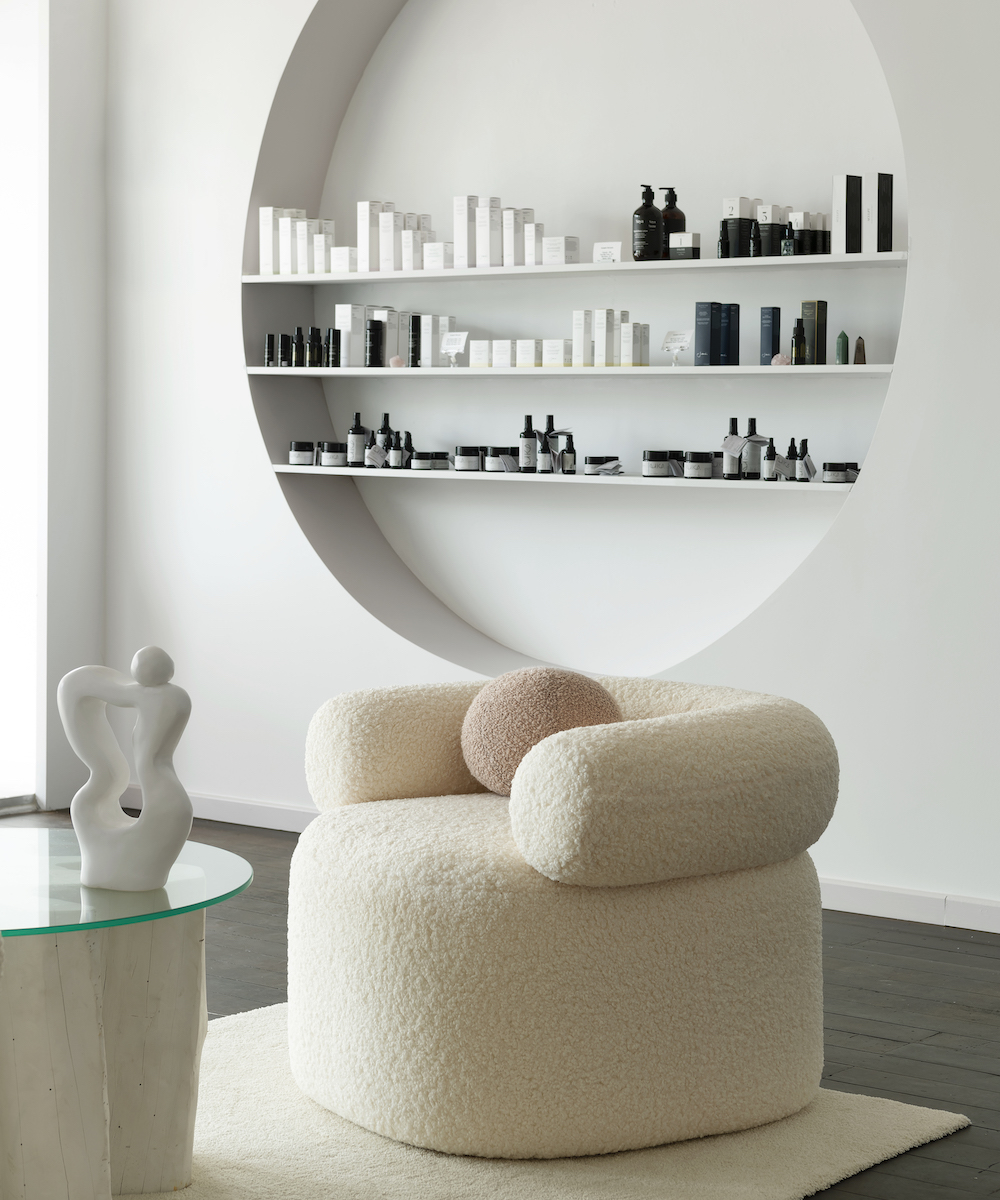 Each product has been meticulously researched to ensure you're not only getting the best products possible for your skin, but the credentials are legit. Everything is Australian, and almost half of the store's products come from WA with a number of brands exclusively found here in Perth. Greenhaus is all about supporting local suppliers who develop scientifically backed products that leave a minimal trace on the planet - something we are more than happy to get behind.
To get a feel for everything that the spa's about, we went all out with a two and a half hour Greenhaus Ultimate Renewal spa ritual. With winter feeling like it's never going to end and those mid-year blues kicking in, we were counting down the days until this little piece of paradise arrived.
After checking out the beautiful shop fit-out and having a quick chat to the therapist about our skin concerns, we were led into a world where you can truly leave your worries behind. We're not sure how we bagged the couples room, but all we can say is you'll want to plan this day with your bestie or significant other. The interiors are styled to perfection and the room is nothing short of amazing. They've even got their very own on-site sauna you can relax in too.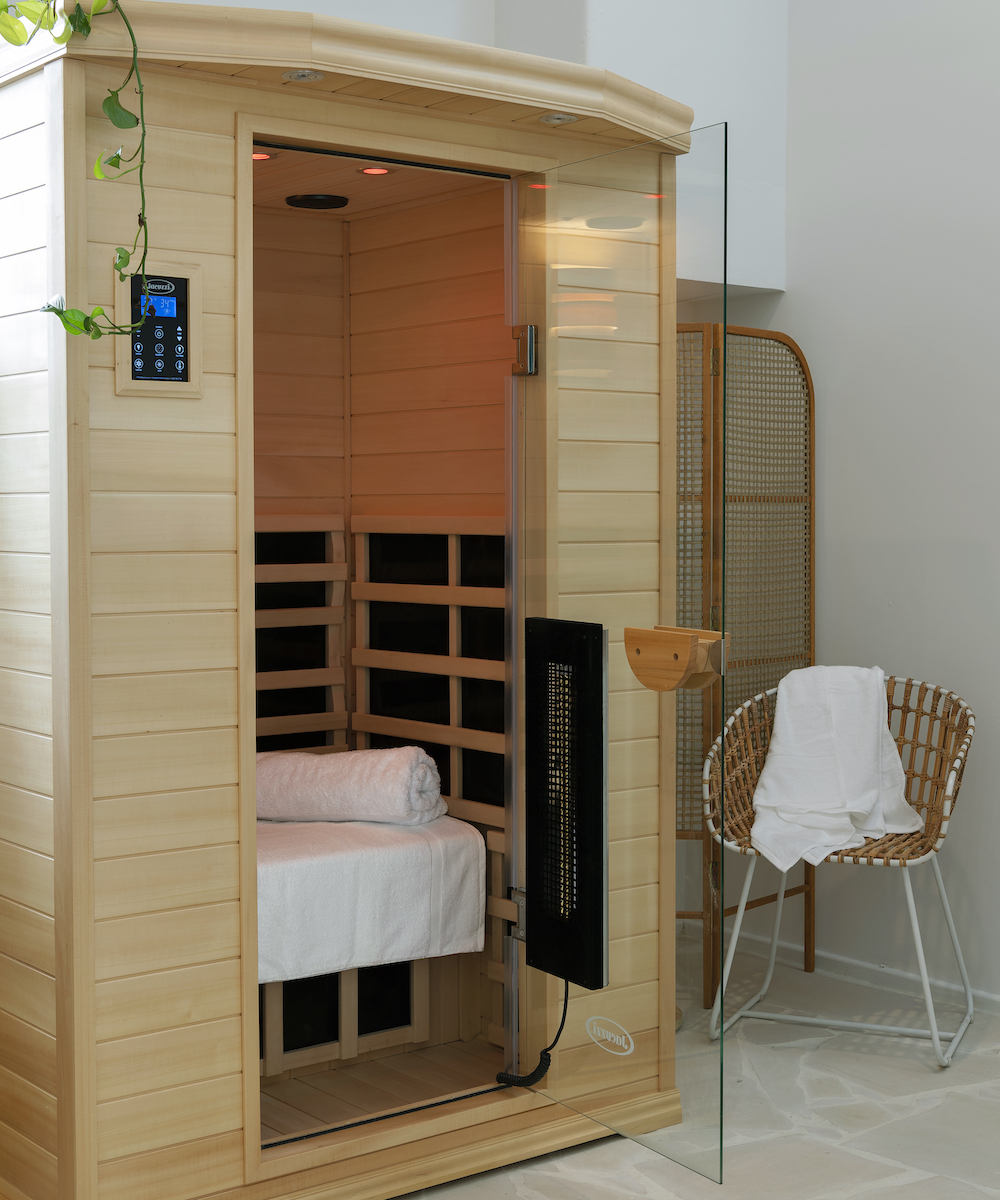 To say we were excited to hop on to the heated bed was the understatement of the year. As we got all warm and cosy, we were asked to take a few deep breaths to inhale an intoxicating blend of essential oils that had us feeling all sorts of good. Whatever it is, we wanted to take it home.
The treatment started with an Ayurvedic back exfoliation with a herbal rose infused sea salt which was every bit as good as it sounds. We were then treated to an ultra-relaxing full body intuitive massage, and yep, you guessed it, it was incredible. The heated bed, blankets and warm body oil paired with the therapist's gentle massage wooed us into a state of sleepy relaxation as the stresses of the real world melted away.
At this stage, we didn't think life could get much better. That was until the brightening marine facial started. The facial was probably one of the best hours of our existence. Everything about this facial has been designed to make you feel like you've stepped on cloud nine. We knew it was going to be good for our skin thanks to the results driven skincare but what we didn't realise was just how amazing it would feel. Our favourite part? A crystal face massage with warm crystals followed to assist the absorption of products and bring a sense of calm to the skin. It was simply magic.
Just when we thought we were done, our therapist performed an Ayurvedic head massage and hair treatment. It was the perfect way to end this head-to-toe experience and we're pretty sure we had the world's biggest smile on our face.
We won't lie, we were absolutely devastated for this ritual to end, and we weren't quite sure how we were going to get ourselves off the bed and back into life on Beaufort Street.
The team at Greenhaus helped make that transition just a little bit easier with a cup of warm ceremonial-grade cacao and a delicious little chocolate treat to finish the treatment. It was pure indulgence. Grab a bag of cacao and make yourself a rich and decadent drink to sit and dream of another spa day from your very own home.
If you're on the hunt for something to spoil your special someone or just chasing a little slice of heaven for yourself, you won't be disappointed. Yes, you'll be sad to leave, but we can assure you the consolation prize is that there's no shortage of places to indulge in a long lunch or cheeky cocktail afterwards. It's all about balance right?
You'll find Greenhaus Studio at 656 Beaufort Street in Mt Lawley. Book now.
Need more of a glow up? Check out this game-changing new laser treatment.
Image credit: Jody D'Arcy