Often described in terms including "barnyard", "wet dog", and "funky", it's almost a wonder that natural wine can boast so many fans (and seriously dedicated ones, at that). But what exactly is natural wine, anyway?
Well, prepare to sound like you know your shit when you end up in a conversation with your bartender, wine-lovin' uncle or friendly neighbourhood natty fanatic, because we asked those in the know, Perth's leading wine slingers and producers, to explain natural wine in 15 words or fewer—here's what they had to say:
Sarah Atkinson—Bar Rogue
Natural means many things but basically fermented grape juice with nothing added or taken away.
Jeremy Nairn—Samuels on Mill
Funky, eccentric… often hard to read… much like their consumers.
Paola Arosio—The Standard
Either delicious or the complete opposite, controversial, funky, sometimes faulty, always interesting, a niche wine
Sally Lovell—Canteen Pizza
Natural doesn't mean faulty. To us, mostly, it's fun, funky, nutty and best with pizza!
Elliot Moore—Besk
Living liquids produced with respect for nature's course, conveying their place, season, and individual personalities.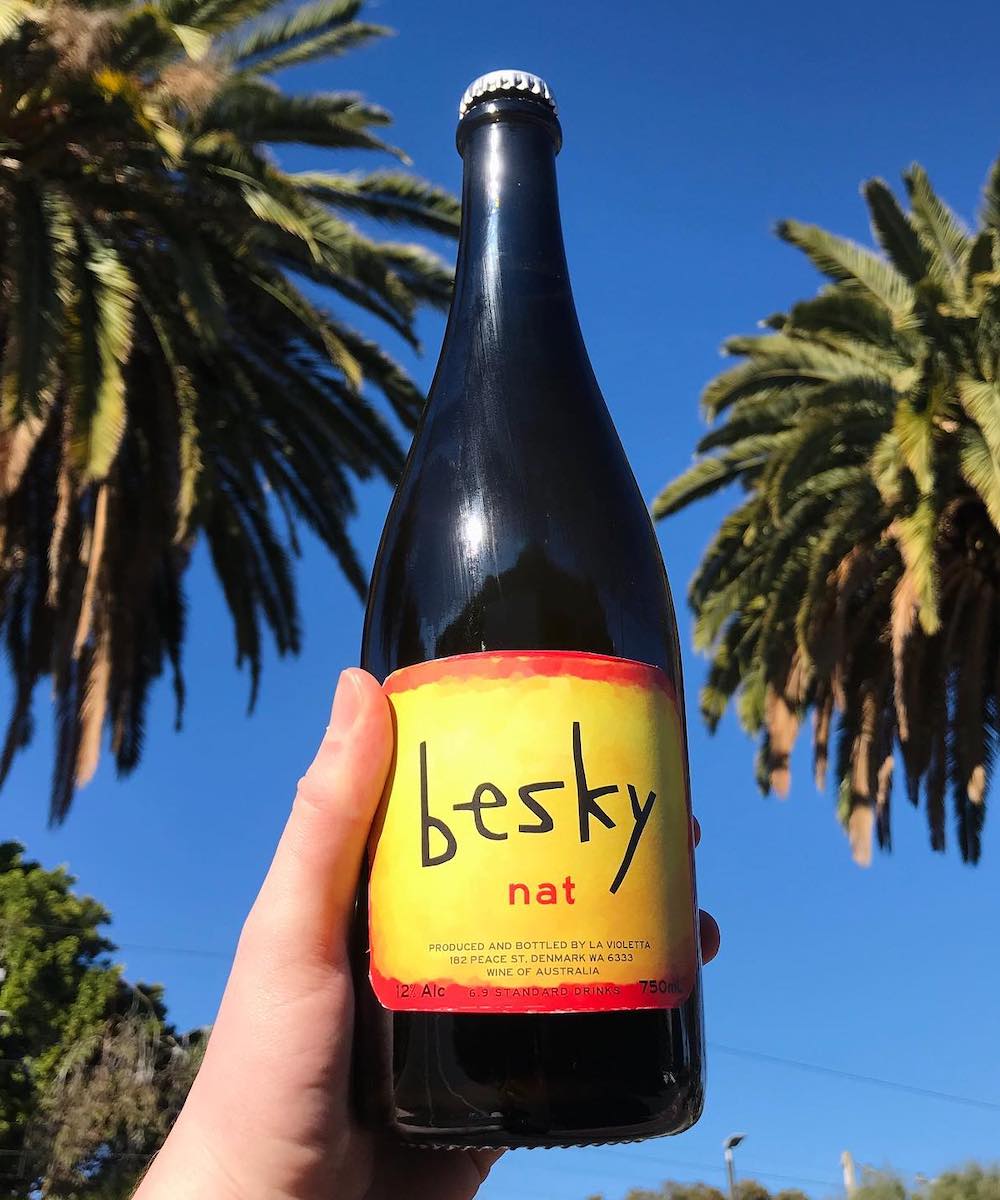 Mark Rutter—Tinys
It's akin to jazz, you need to be classically trained create something truly transcendent.
Siobhan Needham—The Old Synagogue
Natural is as natty does, nothing added, thoughtful sustainable through farm to glass.
Melissa Bell—Ampersand Estates
A return to pre-20th century wine making, on a spectrum between inspired and appalling.
Foni Pollitt—Mayfair Lane
Beauty lies in the beauty of the beholder... a very subjective topic with loads of grey!
Patrick De Costa—The Elford
Wine in its purest form, "Naked" & untouched—making a harder comeback than Pop's sweater vests.
Ready to put aside the explanations and move on to a taste test? Check out our guide to Perth's best wine bars.
Image credit: Supplied, Besk