Raise your hand if you're an indecisive over-orderer with eyes bigger than your stomach! It's okay, us too. When met with so many mouth-watering food options, it's way too hard to narrow down your selection and face potential feelings of regret when you see something you *almost* ordered making its way to the table next to you.
This is exactly why we love tapas so dang much—it's like your very own customised dego of everything your heart and stomach desires. Can't decide on entrees? Get both. Have a sweet tooth? Order one of everything.
Without further ado, here's a list of Perth's best tapas restaurants.
Pinchos Bar de Tapas
Leederville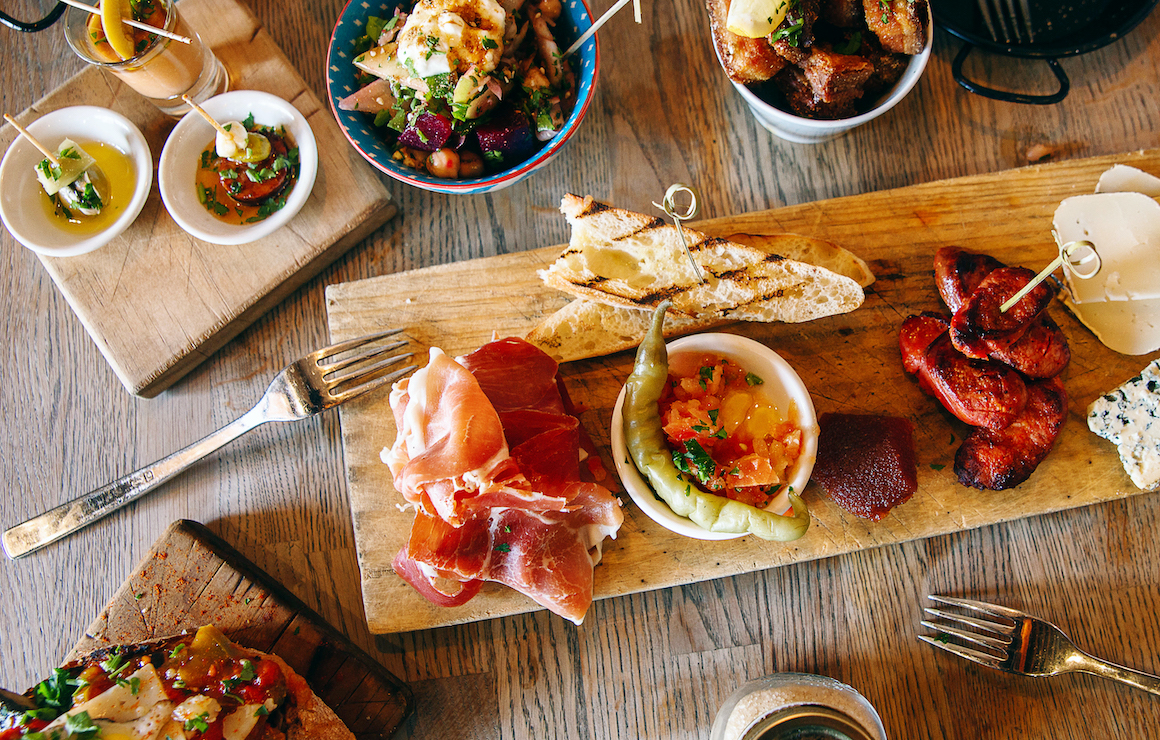 Sitting pretty on the corner of Oxford and Newcastle Street in Leederville you'll find Pinchos, one of Perth's most iconic Spanish tapas bars—but you probably already know that. This corner-store-meets-eatery serves up delicious Spanish delicacies all week long, and the food comes in the incredible form of little and large tapas consisting of the finest meats, cheeses and so much more. While the vibes are immaculate in the evenings, offering sangria and fire-lit outdoor seating, we'd also suggest heading over for lunch. From 12pm every Wednesday, these guys take to the street to cook up a giant pan of chicken and chorizo paella, and $10 will get you a hearty serving to eat-in or take back to the office—just be prepared for your coworkers to be jealous AF. And for the dairy-free, egg-free, gluten-free and nut-free tapas lovers out there, it's also worth mentioning that Pinchos has a special menu that shows which allergens are in each dish, making it easier to choose what to order!
Neho Asian Tapas
Victoria Park
Neho takes the principle of tapas and combines it with all of our favourite Chinese, Japanese and Korean flavours, creating a winning menu that emphasises that sharing really is caring. Is there really anything better than chowing down on goodies like Macau pork sliders, truffled mushroom tacos and melt-in-your-mouth rendang short ribs in the company of your best pals? We didn't think so. When it comes to dessert, the best way to do things is to order the dessert trio, which gives you a sample of all three of Neho's delicious after dinner delights—a pandan-infused panna cotta with salted coconut crumble and lime coconut granita, a custard creme caramel cake with Thai milk tea ice cream and a tasty soy milk jelly with ginger syrup, longan, goji berries and toasted almonds. Drooling yet?
Duende
Leederville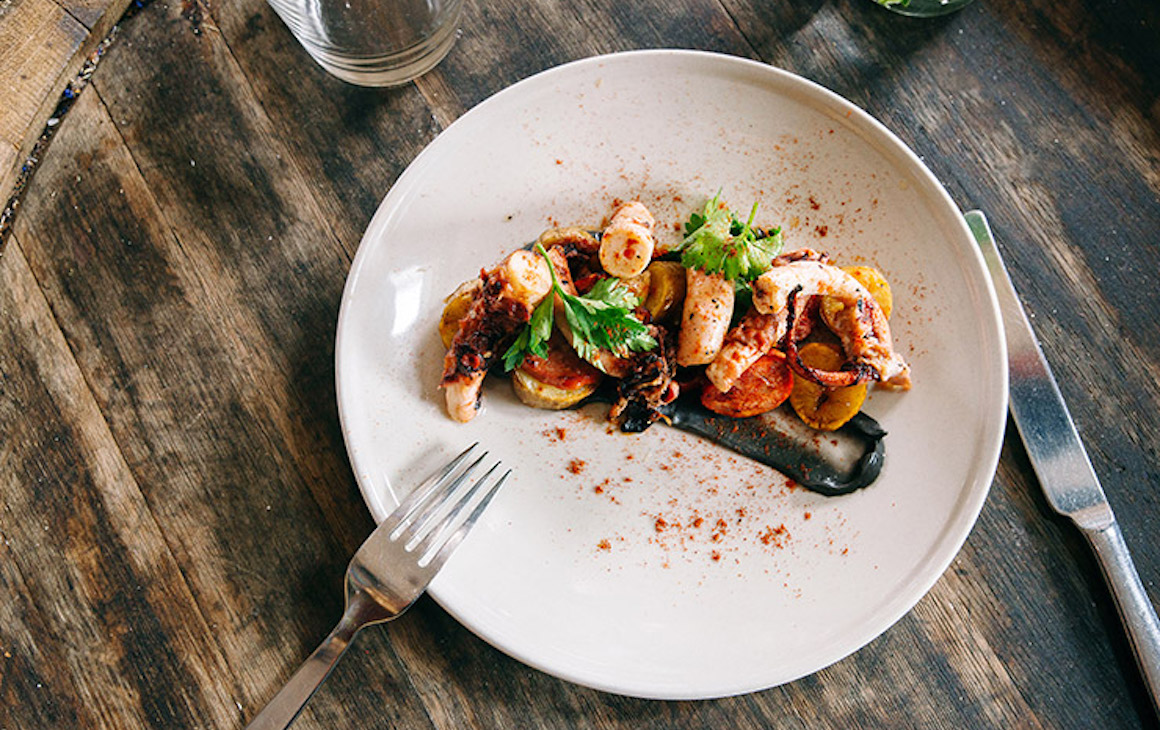 Duende in Leederville has been dishing out some of the best tapas in Perth since 2003—making it our city's first Spanish tapas restaurant—and it's showing absolutely no signs of slowing down. It's romantic, it's sexy and on top of serving some of the most drool-worthy dishes, it also boasts a pretty epic wine list—making it the perfect spot for your next date night. Grab a seat at the bar and watch in awe as the chefs cook up a storm in the open kitchen. Top picks include the Paella with prawns, squid and mussels (don't worry vegos, you can order the Paella de Verdura!), the Gambas Al Ajillo—garlic tiger prawns with sweet paprika and kipfler potatoes—and the Albondigas, which are veal and pork meatballs served with tomato crudo, spiced yoghurt and manchego. Pro tip: do yourself a favor and order at least one glass of sangria while you're here. It goes down a treat.
Picada
Perth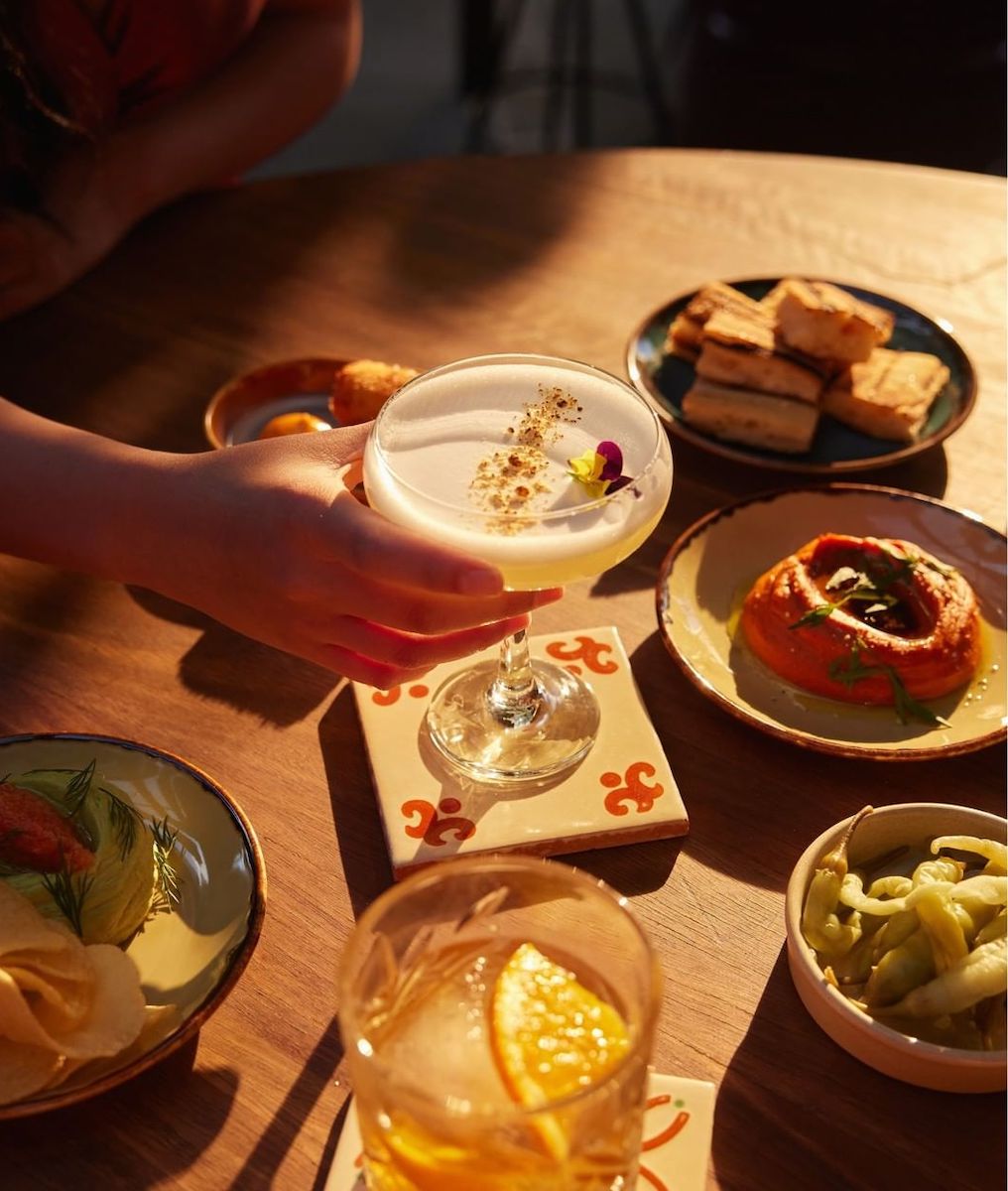 Coming to us from Chef Graham Arthur—the original chef behind Duende and a slew of top restaurants such as Balthazar, Gordon St Garage and Arthur & Co—Picada brings the spirit and flavours of Spain to Hibernian Place. It's got a casual, welcoming vibe that'll instantly put you in holiday mode, with clear Spanish influences throughout and plenty of room for dancing once that third sangria hits. Expect plenty of authentic, fresh Spanish dishes that'll transport you straight to Barcelona, from aperitivos like Southwest Spanish green olives, salt cod fritters and crispy three-cheese croquettes through to iconic tapas that you'll wish you had all to yourself—we're talking pan-fried goats cheese with mojo verde and honeycomb, fried calamari with lemon and burnt onion aioli, mussels escabeche with patatas fritas and veal and pork albondigas with spinach and nut picada. Hungry yet?
Andaluz Bar & Tapas
Perth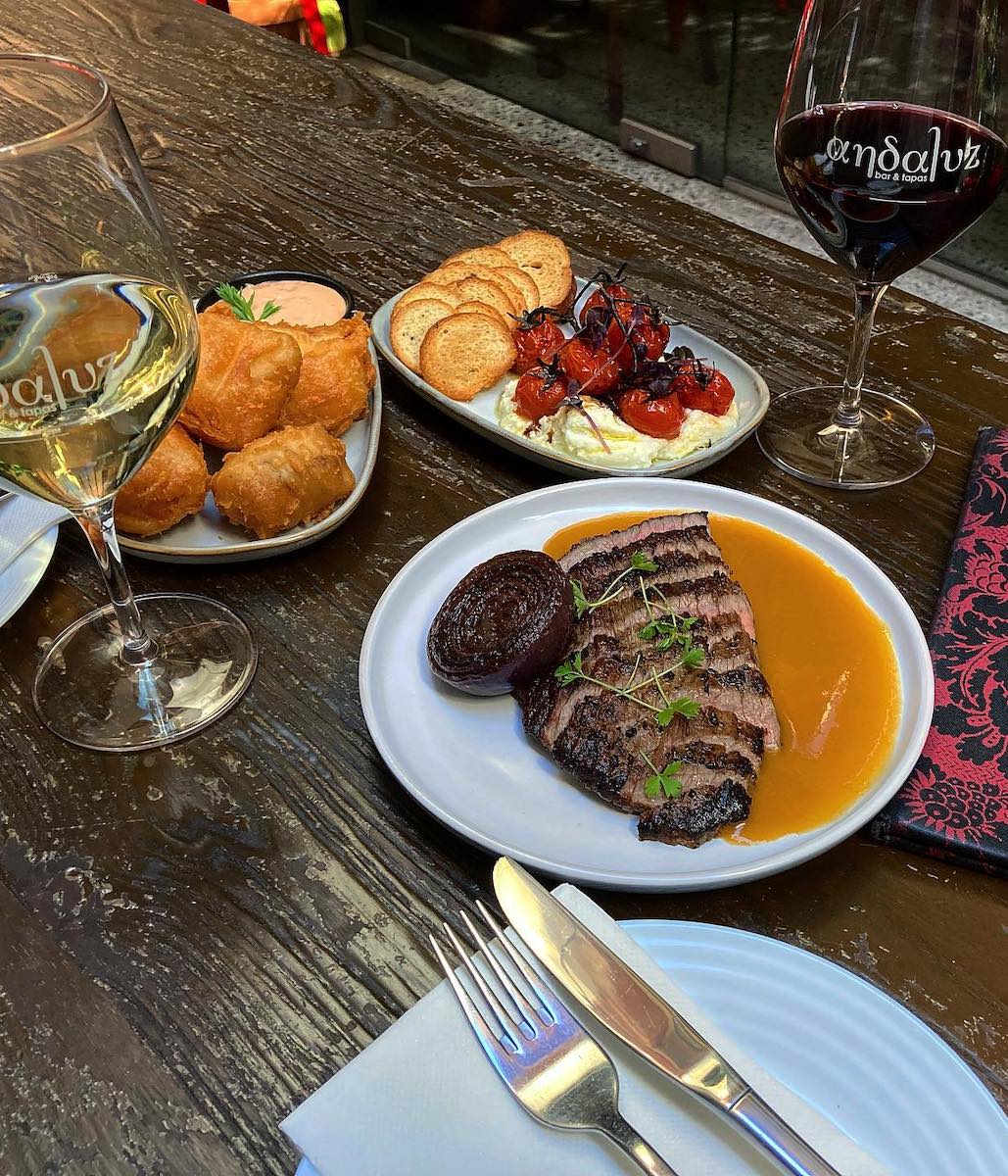 Decorated with worn leather Chesterfields and vintage touches, the basement rooms that make up Andaluz serves more old school cocktail bar than tapas house. It's just one area in which this sophisticated Spanish tapas bar steps things up. Andaluz has some of the best authentic tapas in Perth, an international wine selection and an extensive cocktail menu—solidifying it as one of the long-lasting darlings of Perth's small bar scene and a no-brainer for after-work bites.
Gypsy Tapas House
Fremantle
Over time Gypsy Tapas has truly earned its stripes as one of the best tapas restaurants in Perth. They've perfected the recipe for regular visits. A little live music, a lot of tasty morsels and a splash of sangria keep us coming back. Their vegetarian, seafood and meat menus accommodate all the dietaries in the friendship group, with share plates inspired by a range of cuisines, so everyone's bound to be happy. As much as we want to share the Gypsy beef short ribs, we struggle to pass the plate around.
Tagine Tapas and Grill
Mount Lawley & Leederville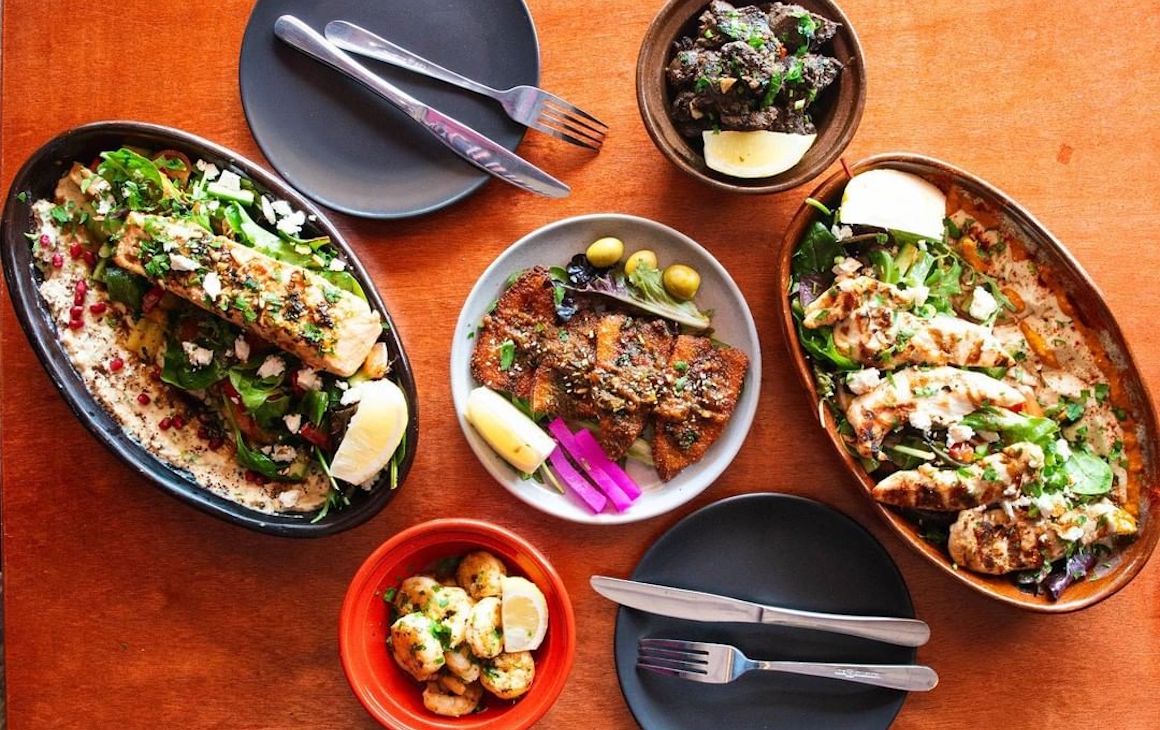 Tagine brings buckets of flavour and excitement with its incredible Moroccan and Middle Eastern eats. Ripe for group get-togethers, Tagine's menu features plenty of tapas-style eats, with options for meat-eaters, vegetarians and everyone in between. We need to warn you that the hummus is extremely addictive, and you won't be able to stop yourself from scooping up every last morsel with the goodies in the mixed bread basket that come with it. You can order it solo or topped with delights like mushrooms or kofta mince—it's perfectly balanced in flavour with just the right punch of garlic and you'll definitely be thinking about it well after you finish your meal.
Wild In The Street
South Freo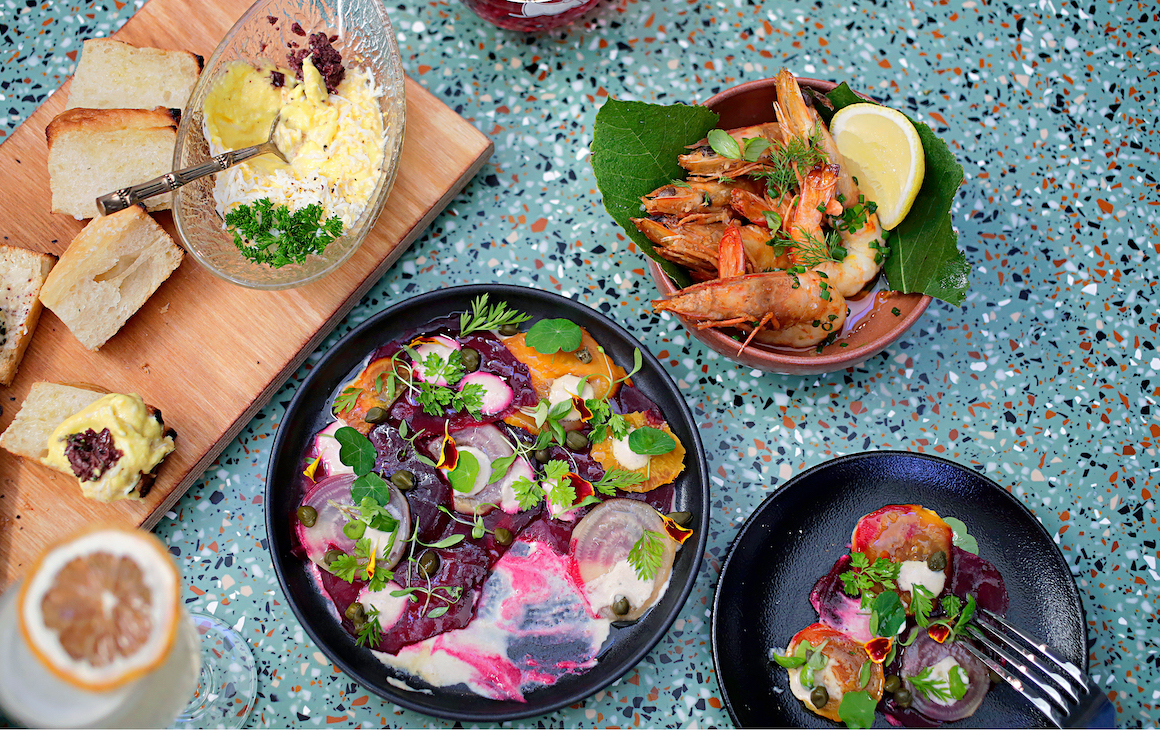 The newest opening to hit the bustling South Freo Strip, Wild In The Street has a very cool beach club vibe that makes it near impossible to say no to one more round—no surprise considering one of the guys from La Cabana is also behind this new coastal tapas and cocktail house. The long hallway gives way to a bright sun-lit space with terracotta-hued tiles, vibrant pink and blue rendered walls, plenty of plants and large sculptural art that hangs from the ceiling. Once you've taken a seat and snapped a pic of the killer interiors, go right ahead and order a round of cocktails to the table—the Apple Up is a definite crowd pleaser—and a few heapings of focaccia with romesco while you decide what else is needed…hint: Mamasita's slow cooked chicken empanadas are always needed.
Sana
Fremantle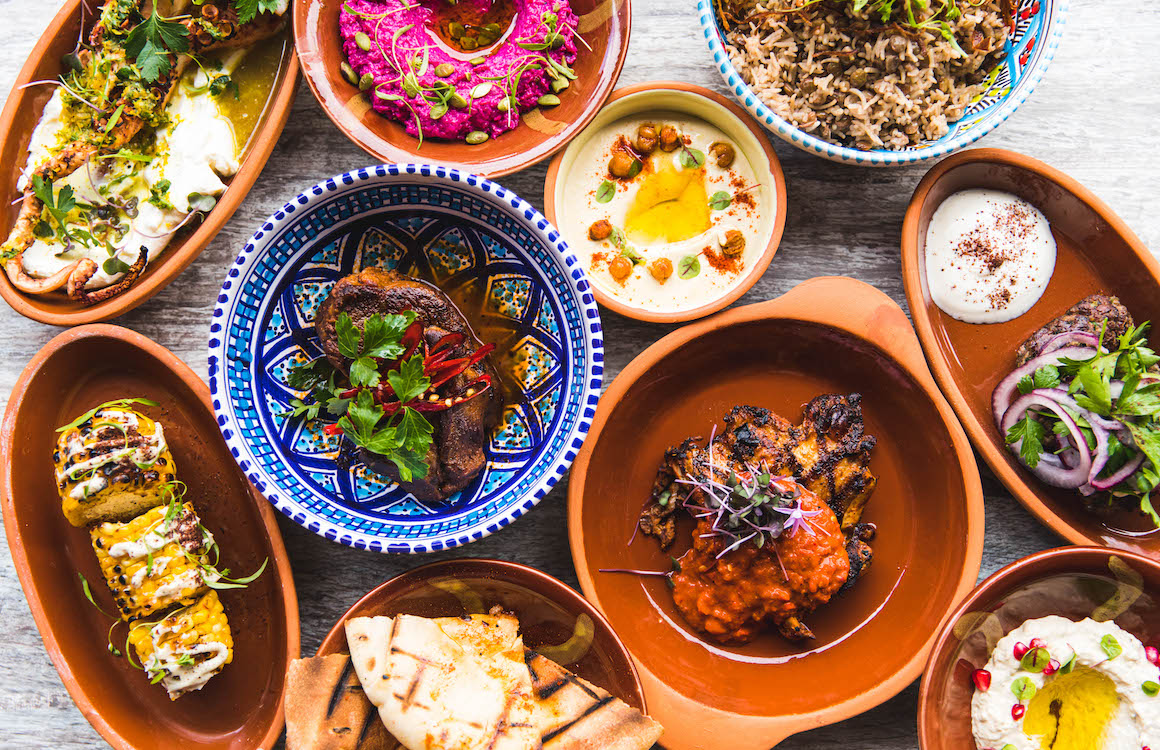 Hummus fans rejoice. The opening of Sana in the heart of Fremantle has us clearing our schedule. Sana is the fresh-faced Middle Eastern restaurant with a tapas style menu we never knew we needed. This means you can order one of everything on the menu to "share" and not feel guilty about it. The Sana plate is their answer to a grazing board, but with all the dips, pita and grilled meats you could ever need. The baklava and pannacotta are essential, so none of this "too full" business please.
Phat Lon
Leederville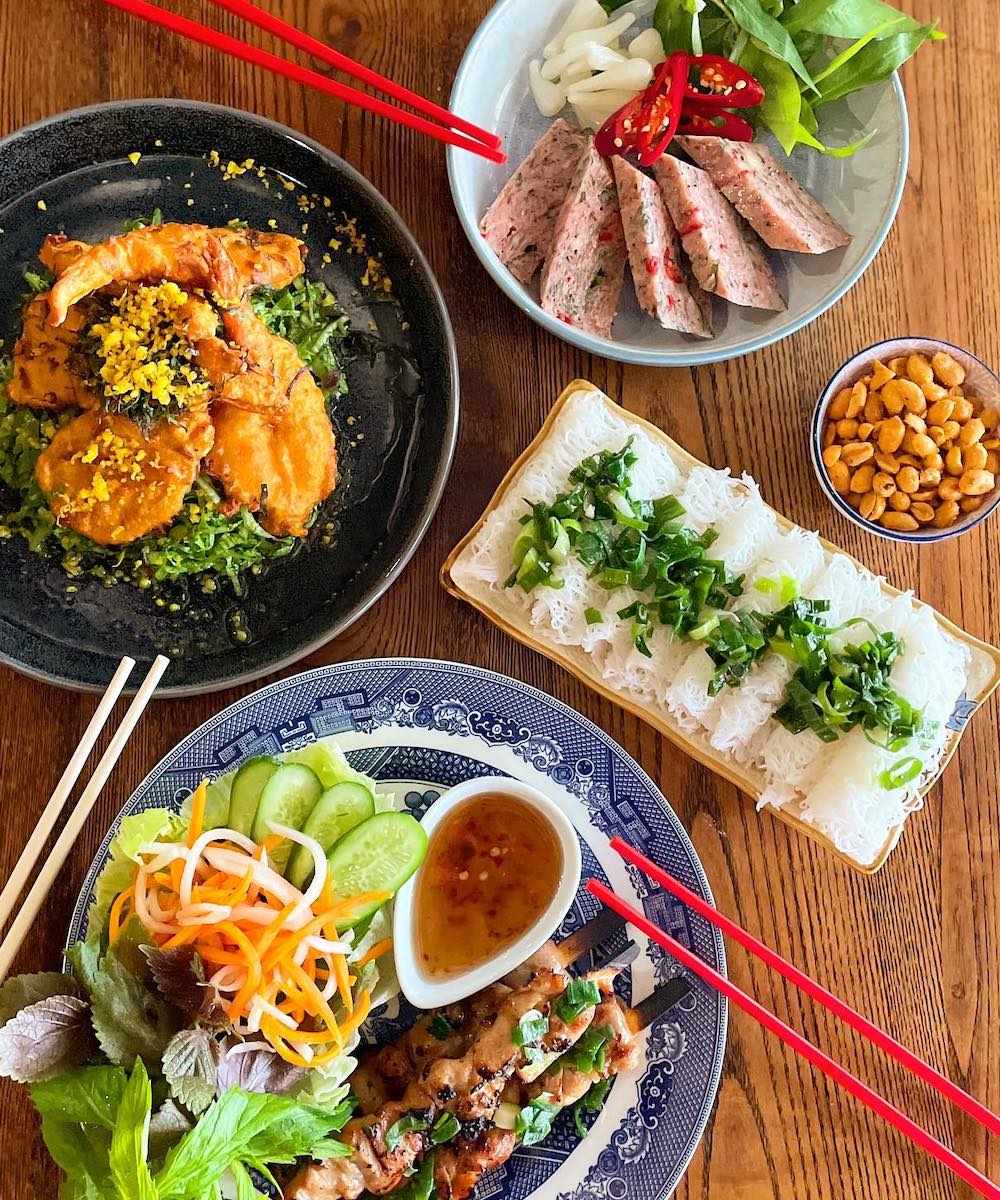 Banh mi addicts should already be familiar with Jenny Lam (of Masterchef fame) and her close-knit family's handy work. Their little Vietnamese lunch bar, Bunn Mee, is so good, it's ALWAYS busy. So we were extremely excited to see this passionate team birth their second food baby, Phat Lon, located literally next door in the old Ria Malay site in Leederville. Dubbed 'Perth's first Vietnamese tapas bar' the colourful venue is a full-on family affair inspired by the unique flavours and laidback vibe they've been missing from back home. Just think fresh and punchy nibbles like fermented pork with pickled leeks, red emperor salad with crispy taro fries and betel leaf wrapped beef skewers.
Birraz Ristobar
Mount Hawthorn
First-class Italian tapas, sexy pastas, friendly vibes and killer drinks—Birraz ticks all the boxes. If you still struggle to decide, though, just go with Egidio's special selection—starting at $55 per person for the meat option (or $65 for seafood) you'll get all the best stuff delivered straight to your table without the fuss of narrowing down options.
Keen to visit Birraz Ristobar in the future? Purchase a gift voucher.
Don't like sharing? Check out 30 of Perth's best restaurants you need to tick off.
Image credit: Picada, Pinchos, Duende, Andaluz, Tagine, Elle Borgward, Sana, Phat Lon