Let's face it, there's nothing more comforting than a big old traditional Sunday roast with all the trimmings in the heart of those frosty winter weekends. Whether you're keen for a classic pub feed, or looking for a slightly more sophisticated take on the British staple, we've compiled seven of Perth's best roasts perfect for any blustery afternoon
Here's where to find Perth's best roast dinners to warm you up this winter.
Johnny Fox's
Northbridge
For a hearty Sunday roast topped off with the cosiest Irish vibes, Johnny Fox's has your back. Choose between a traditional beef roast or whatever special they're offering that week, served up with the essentials of any Irish roast—stuffing, creamy mash, Yorkshire pudding, roast potatoes, veg and smothered in hot gravy.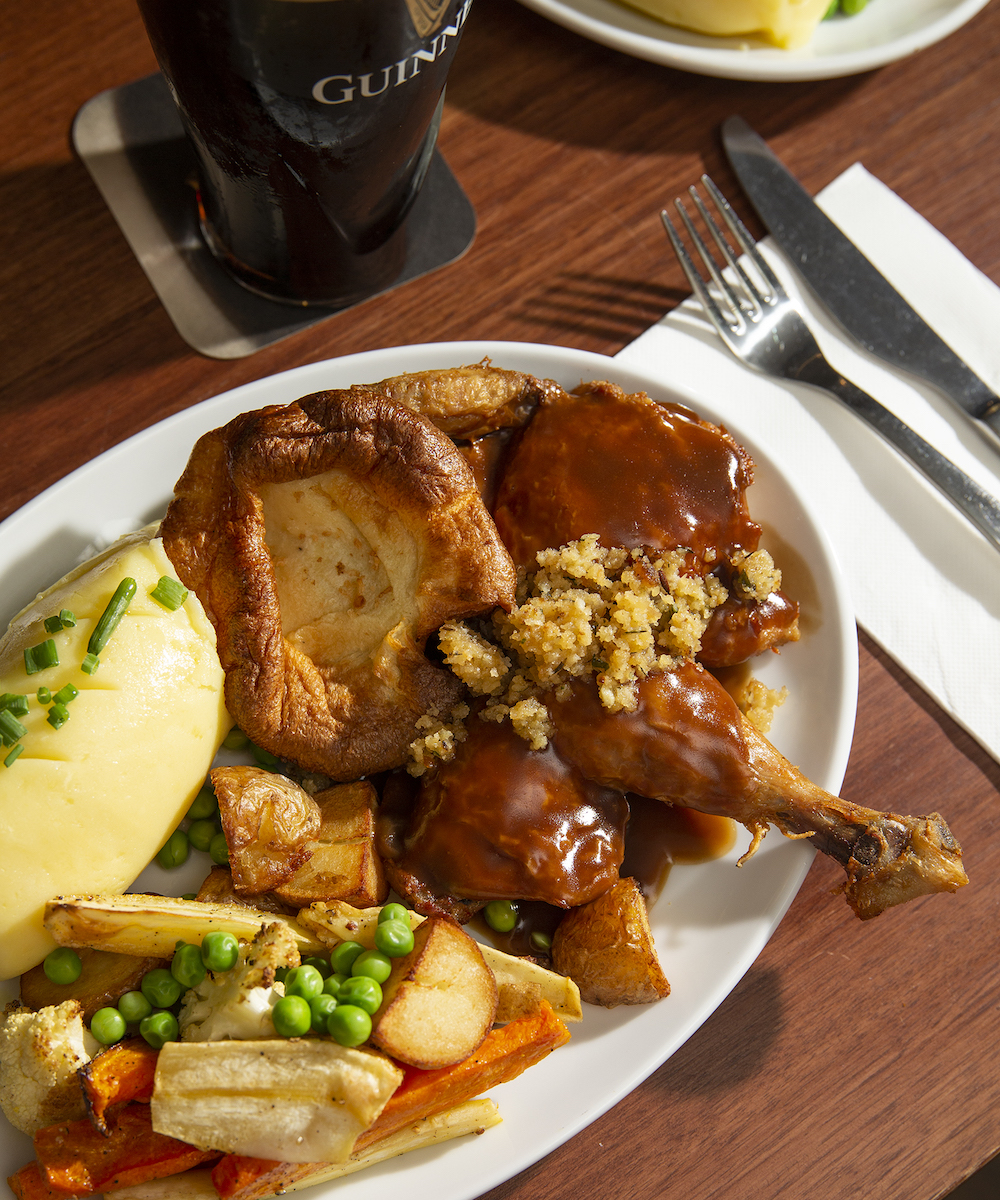 Blasta Brewing
Burswood
It's sort of a winter tradition to have a good old roast-up on a Sunday with the fam. And we're glad to see the folks at Blasta Brewing get that too—bringing back their awesome roast dinner every Sunday from 4pm. This week they're rolling out a moist slow cooked smoked brisket with all the sides you need to round out your Sunday brewery session. Bookings essential.
Daph's Restaurant
Leederville
This teeny 20-seater cosy space has created an elevated three-course Sunday roast for only $60 per head that will take your taste buds to another level, starting with an ever-evolving entree, full brimming roast (the cheesy leeks are otherworldly) followed by a gooey chocolate brownie with malt ice cream to really send you over the edge. Chef Pepe is a proud Brit who has paid homage to his hometown hero cooking over open fire keeping the place toasty and warm. Team your meal up with one of their zesty cocktails and you'll be lulled into your post-feed nap in no time.
JB O'Reilly's
West Leederville
If you're looking for a hearty, no frills pub lunch, then you can't go past JBs. A neighbourhood icon, this Irish pub is brimming with warmth and heart, and is the perfect place to sink a few guinesses to wash down all of that gravy. You've got some big choices to make - beef, pork, chicken, lamb or even their 'Ultimate Roast' that boasts all four meats alongside their mighty yorkshire puddings and slurpable gravy. Perhaps skip breakfast to prepare yourself.
Galway Hooker
Scarborough
This fun easy-going pub boasts a mean Sunday feast that could rival mum's own roast, but gets rowdy on the weekends, so you'd wanna get in quick. We love their lashings of mash, fluffy Yorkshire puddings and their clear understanding of the importance of drowning your plate in salty sweet gravy. Set across from the waves, this lively place has plenty of good vibes in spades (we love a beach pun.)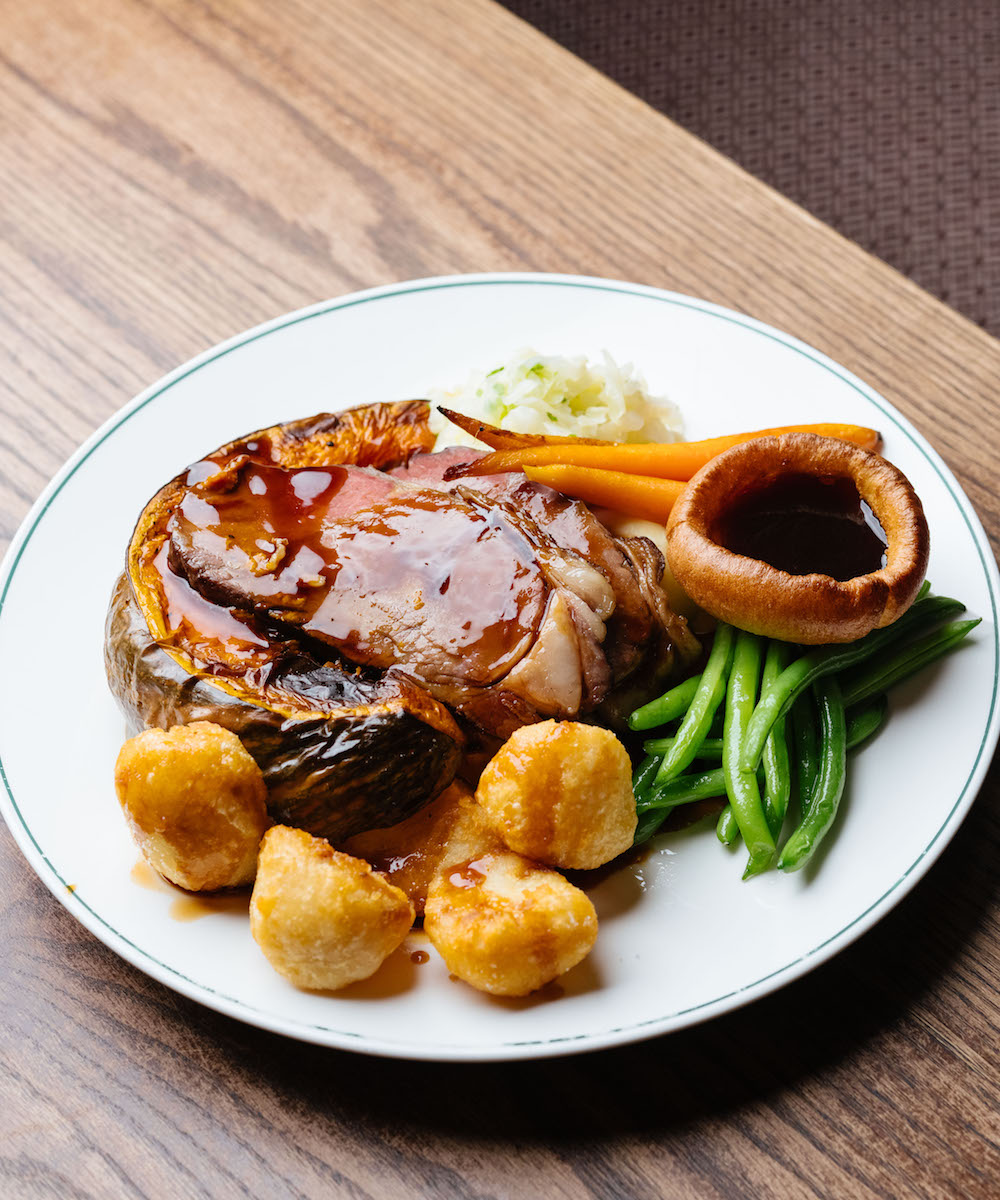 South Beach Hotel
South Fremantle
We love nothing more than a bargain, and for $20 South Beach Hotel is serving up a giant piping hot rotating roast every Sunday ideal for that post-surf feed. This iconic beloved South Freo hot spot even has live local musicians performing every week from 3pm so there's no better spot to bring the family down to and soak up the mellow cosy vibes of South Terrace.
St. Brigid Bar
Doubleview
Another cool new Perth addition jumping on the humble Sunday roast is St. Brigid Bar—serving one up every midday until sold out. This relaxed laid back bar has the ideal outdoor fire area to nab some sunshine and keep warm on those chilly arvos as well as plenty of room inside for those rainy days. Ask the bartenders about their new Mexican-inspired hot chocolate featuring tequila, corn liqueur, chocolate and cayenne pepper—we reckon it's the ideal bev to pair with your big belly of cosy goodness.
Fibber McGee's
Leederville
This lively local is perfect for sitting out the front in the sunshine and soaking up some winter rays with a big plate of goodness to warm your soul. For a measly $25, Fibber McGee's has you covered with some of its renowned meats that they were actually selling to the public during lockdown if you were quick enough to catch on, alongside all of the big tasty sides and trimmings to keep you going for a day out with your mates.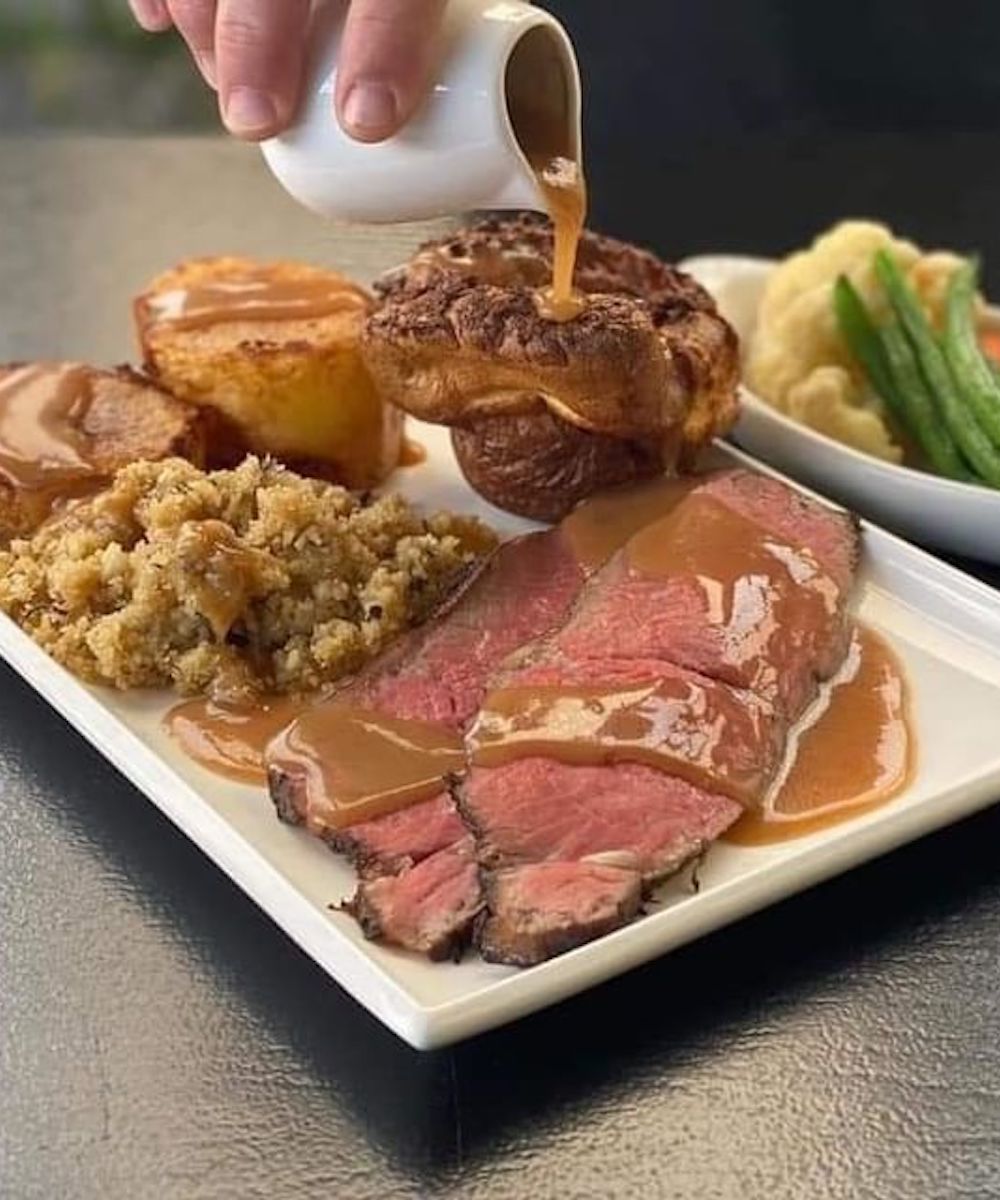 Rose and Crown
Guildford
Is there anything like the crunch of crispy pork crackling on a chilly day teamed up with a cackling fire on a frosty day? We think not. This historic Guildford pub has earned a reputation for a mean roast that you can enjoy all snuggled up by their outdoor fire pit and is perfect for a cheeky date or family celebration out in the luscious gardens.
Looking for more ways to get you through winter? Check out this cosy winter escape not far from the city.
Image credit: Johnny Fox's, Renee Ardon-Coppinger, Galway Hooker, Fibbers McGee's