The Reuben sandwich is without doubt one of America's greatest culinary creations. The deli stack is traditionally made with corn beef, Swiss cheese, sauerkraut, pickles, and some version of thousand island or Russian dressing, all between rye bread.
Although, we're quite happy to see variations on that recipe, with pastrami a common sub-in meat and other subtle tweaks. As long as it hits big flavours of saltiness, acidity, a touch of sour, and some cheesiness to bring it all together.
It's also usually toasted for extra crunch, warmth and to help contain it all (two hands always required). But again, we'll take them as they come—just like the fresh bread monster Reuben from famed NYC purveyor of meats and sandos, Katzs Delicatessen.
Perth has finally caught up, with some very decent representations of the American fave around town. To help us narrow down the top 10, we threw it out to you guys.
Here are your best spots to score a Reuben sandwich in Perth.
Artem Coffee
Mount Pleasant
There's a lot going on at Artem that you need to know about but its Reuben is in a whole league of its own. Buttery, quality bread, the perfect ratio of loaf to filling, a gorg lil sauercrout and beaut house smoked meat that'll leave your belly oh so happy. This one's a clear fave, the only downside is they don't have it on all the time so you'll have to keep an eye on socials or give 'em a ring before you go. Their mini shop in Highgate is often slinging a toasted version that'll hit the spot.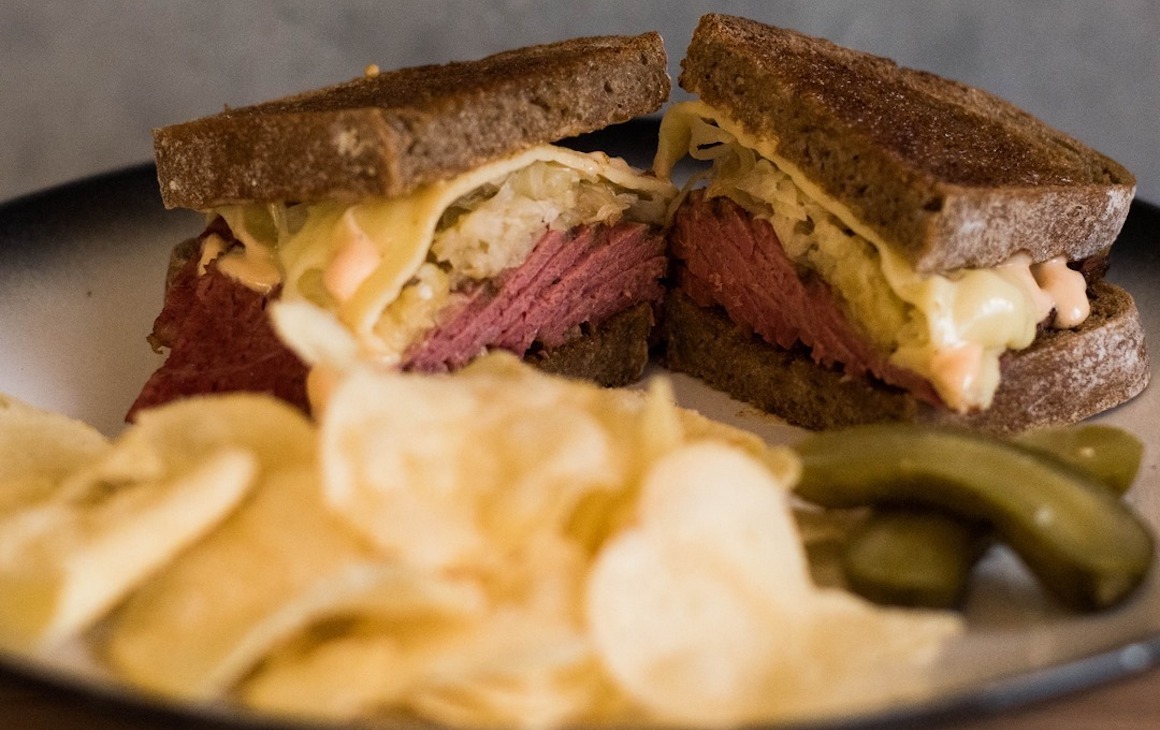 Modus Coffee
Victoria Park
Modus Coffee's delightfully delish Reuben came highly recommended, with one person telling us their friend breaks her vegetarian diet just for it. Toasted to perfection, the gooey cheese and tangy dressing melts together around the meat, making each and every morsel as good as the last.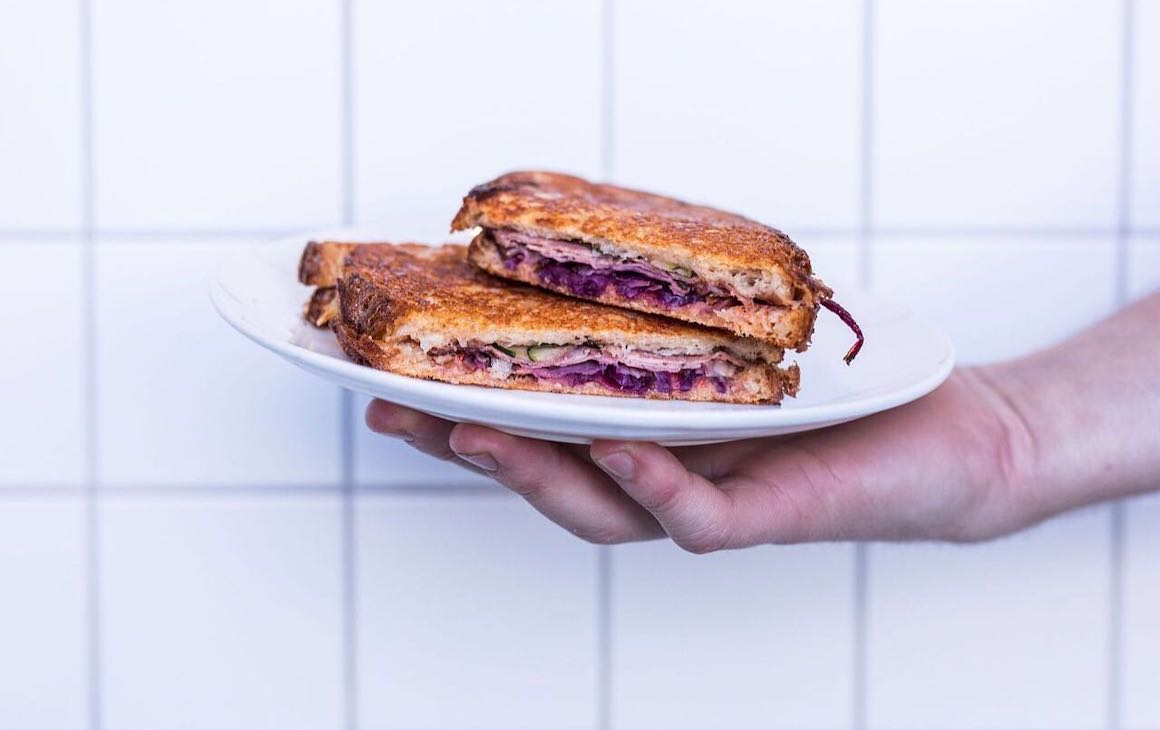 Big Don's Smoked Meat
No Fixed Address
We all know Big Don does not hold back in the meat department so if he says he's doing a Reuben, you know it's going to be a) massive and b) mindblowingly good. Keep an eye out on socials to see when he's whipping them up next and do not let the opportunity to wrap your hands around one of these Katzs-style monsters pass you by.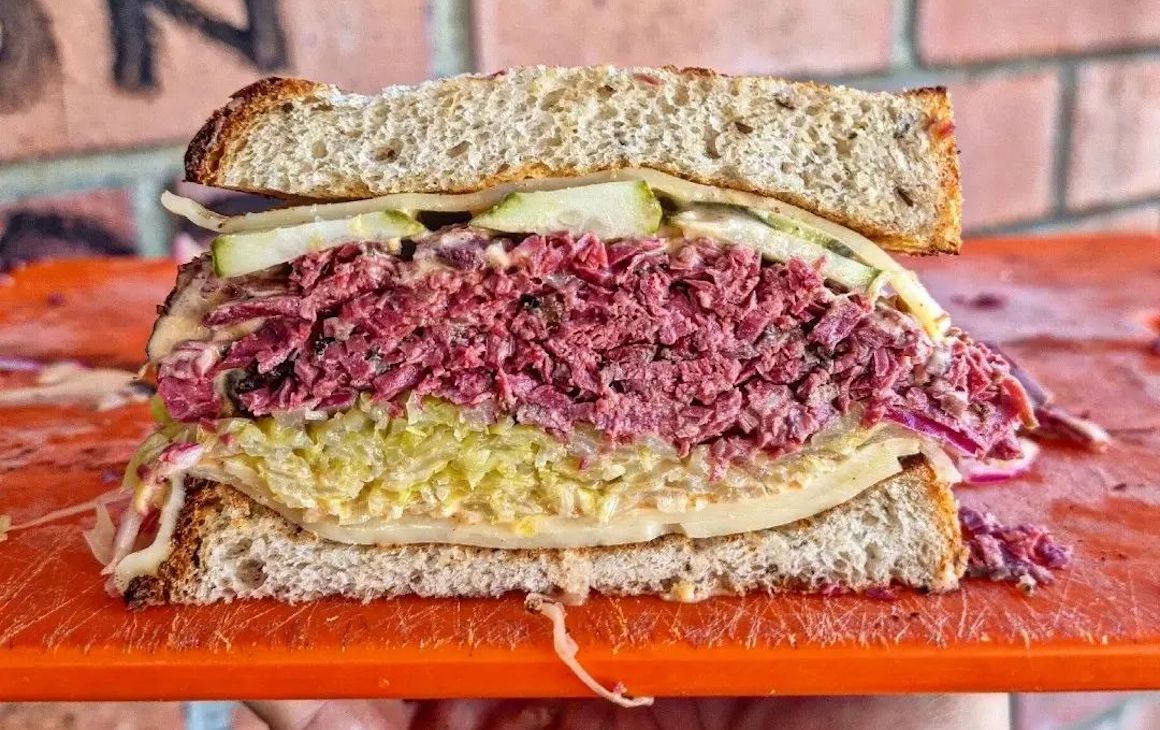 Mama Mahoney's
Malaga Markets
Tucked within the Malaga Markets, Mama Mahoney's American Diner may be considered a bit of a hidden gem, but we're damn glad you know what's good. This stacked Reuben sanga comes served in classic diner style, with shoestring fries, ketchup, and a big slab of pickle to nibble on afterwards.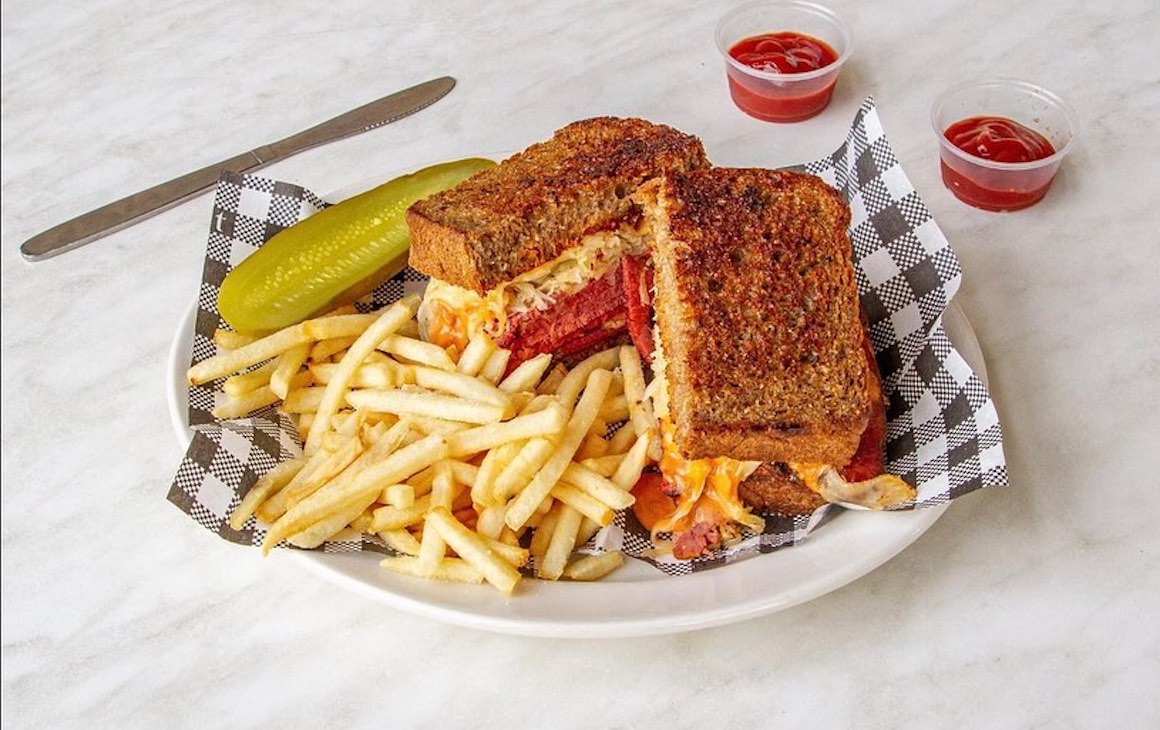 Satchmo
North Perth
Incredibly generous heapings of thick, fall-apart pastrami rubbed corned beef with sauerkraut, pickles, just-melted cheese and Russian dressing between two pieces of golden-grilled onion rye from Everyday Bread make for one big n messy mouthful, but boy is it worth it. No wonder you guys couldn't stop raving about this masterpiece from Satchmo in North Perth.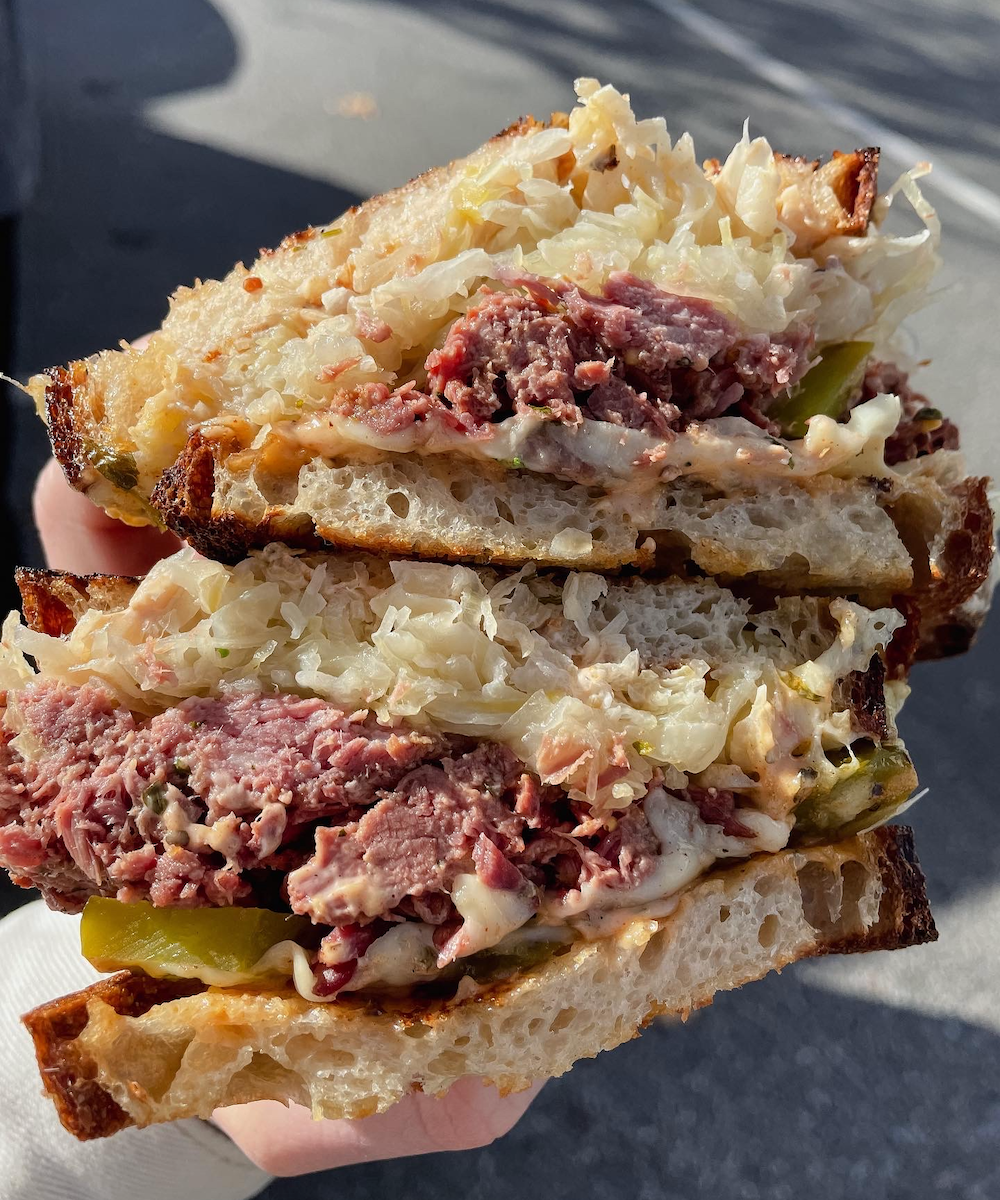 Last Crumb Cake Co
Bassendean
Head north east of Perth and you'll find one of Perth's best bakeries: Last Crumb Cake Co. From epic cakes and insane cinny scrolls, the cute little shop is always pumping out endless baked nummies with a smile. The Reuben here is not just delicious but also on the large side, so @becros says it's perfect for two. But when it's this good we reckon we can give a whole one a red hot go ourselves.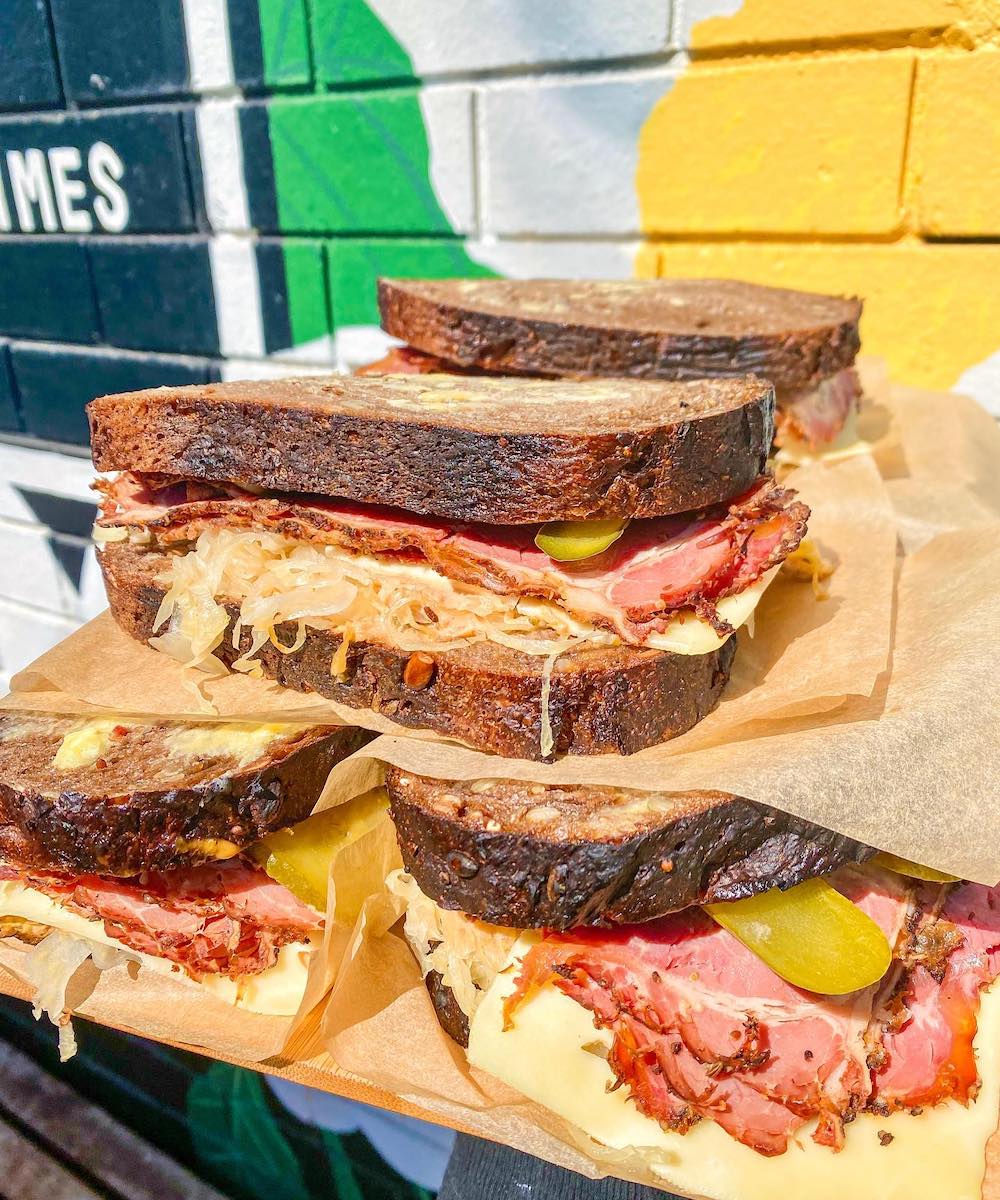 Angelo Street Market
South Perth
A hotspot for foodies from all over Perth, Angelo Street Market in South Perth really is the place to go for fresh local produce, gourmet grocery goodies and everything in between. With so much top-tier goodies in store, of course they're whipping up a killer Reuben here. Take it from the guy who said he spent two weeks tasting his way through Perth's Reubens and stands by Angelo Street Market as the best of the best.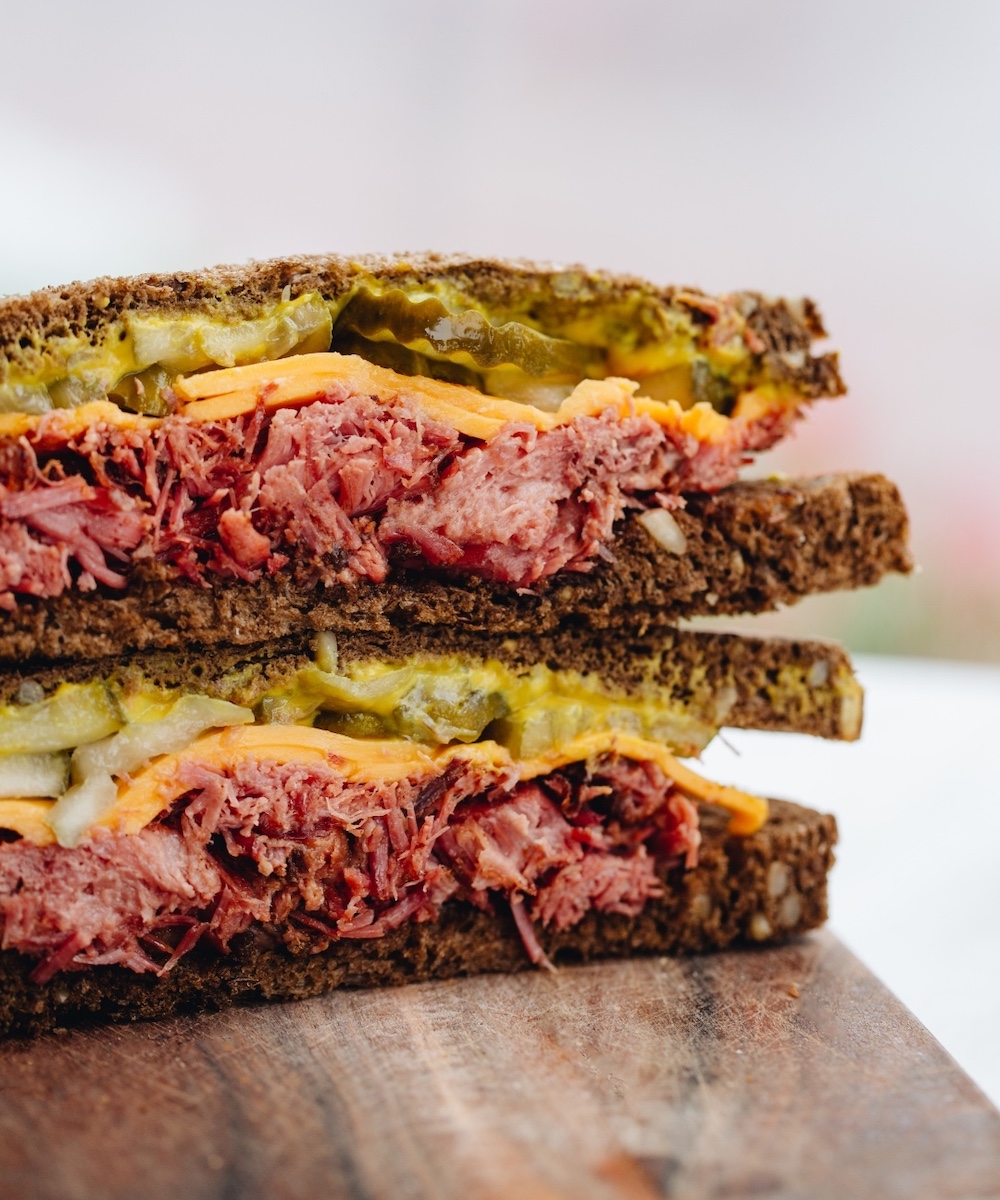 Oh So Deli
Woodlands
Sandos are the name of the game at Oh So Deli in Woodlands so it's only right they dish up a mighty fine Reuben too. It's all about the endless layers of finely sliced corned silverside topped off with sharp pickles, funky sauerkraut, Swiss cheese and more of their famous Oh So Deli sauce than you think you need (but are very thankful for).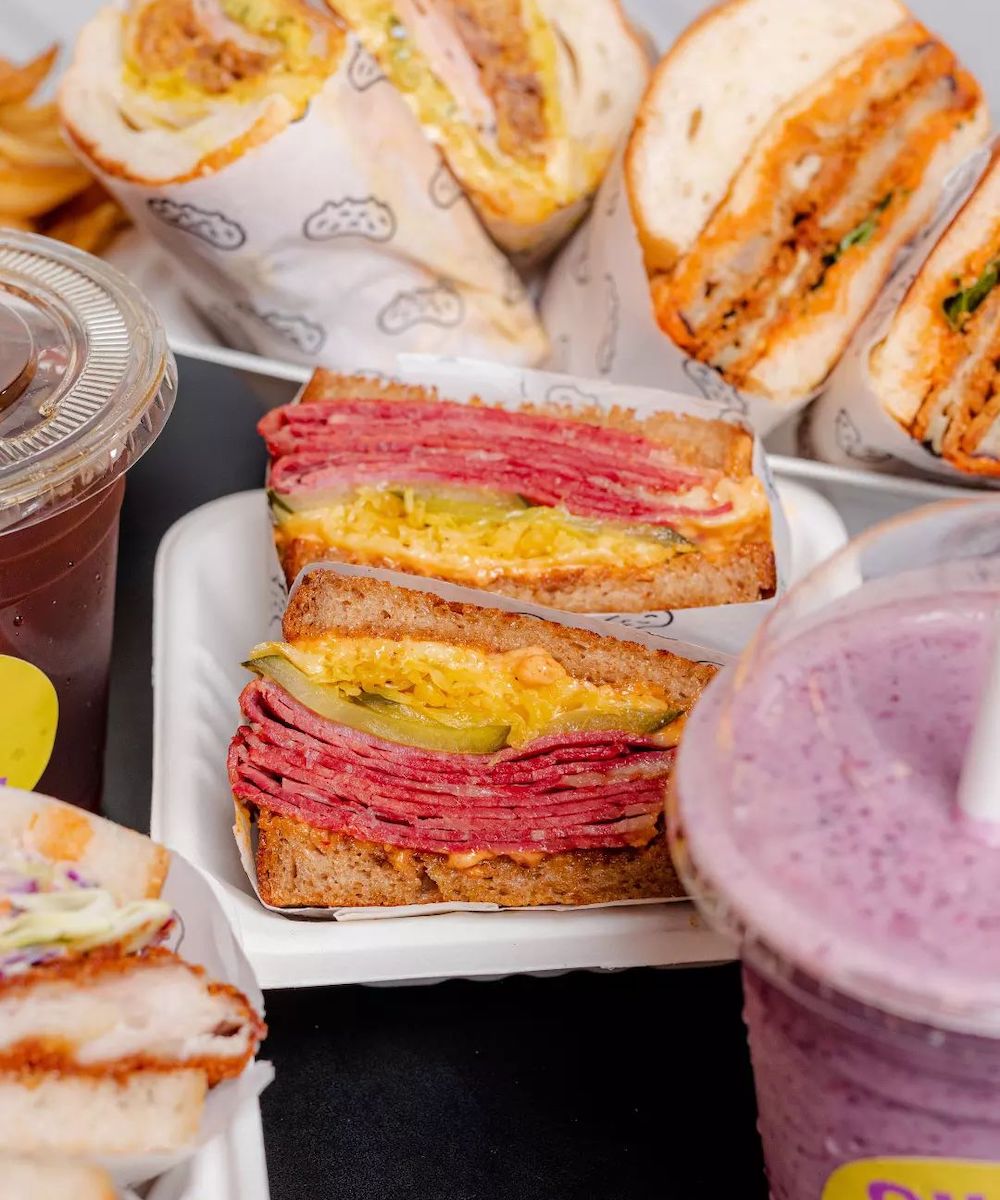 Gather & Co (Formerly Black Pig Deli)
Inglewood
Inglewood locals can't get enough of Gather & Co's housemade charcuterie and small batch goodies. The store is basically a food lovers' heaven and the Reuben absolutely stacks up as god-like. Their famous sanga features top-grade corned beef, swiss cheese, sauerkraut, pickles, lemon myrtle mayo and dijon mustard, all on a fluffy light rye.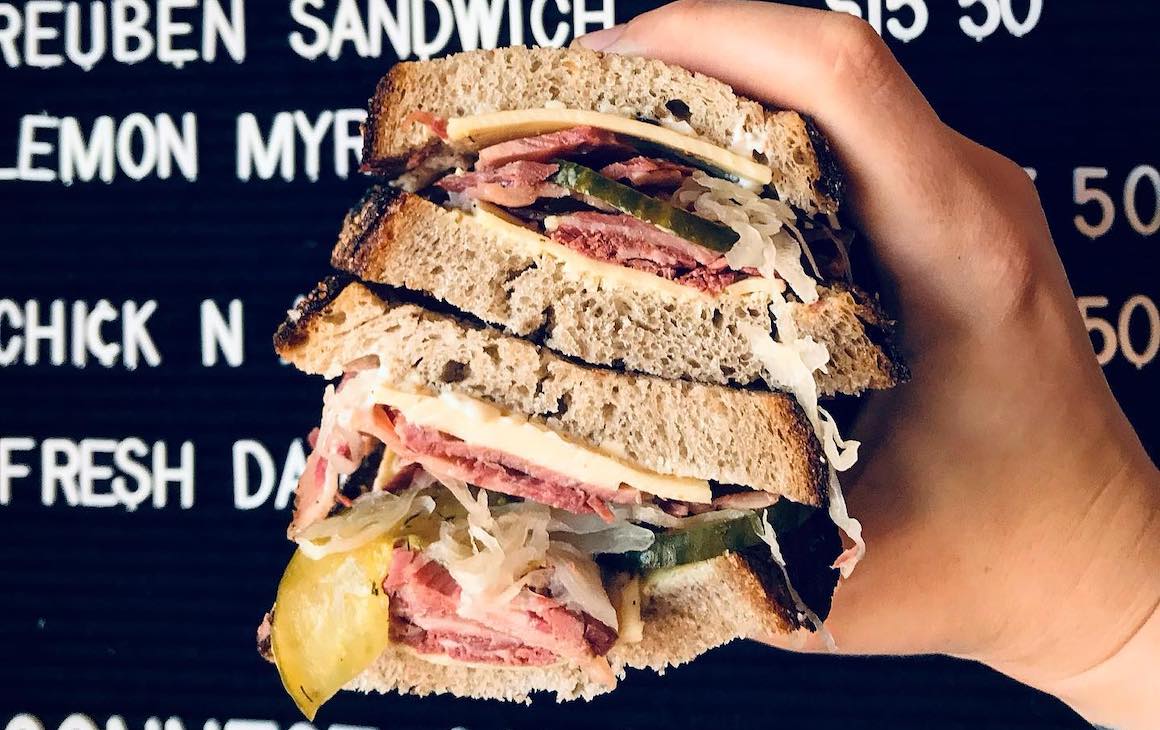 Stomp Coffee
North Perth
This leafy little haven tucked off Angrove st in North Perth is the perfect spot for a good cuppa joe with a side of live jazz on a chill Sunday morning. Add in Stomp's Reuben and it'll fast become a weekly tradition. Just think: thick sliced corn beef with house made purple cabbage sauerkraut, heaps of cheese and just enough mustard.
Wanna keep the sandwich love going? Check out Perth's best contis.
Image credit: Claire Logan, Artem Coffee, Modus Coffee, Big Don's Smoke Meats, Mama Mahoney's, Claire Logan (Satchmo), Oh So Deli, Last Crumb Cake Co, Gather & Co