It's impossible to get bored of Rottnest, but if you're looking for a different way to experience WA's magical little island, you might want to try Rottnest Cruise's delicious Wild Seafood Experience.
You'll start your day onboard the 69-foot vessel sipping a glass of sparkling, wine or beer (your first of many, the booze is free-flowing all day long) while you're treated to the first round of five amazing courses of seafood.
Settle in down below and enjoy the drinks, or head up top to take in the turquoise blue waters and enjoy the sunshine on your skin as you cruise around the island.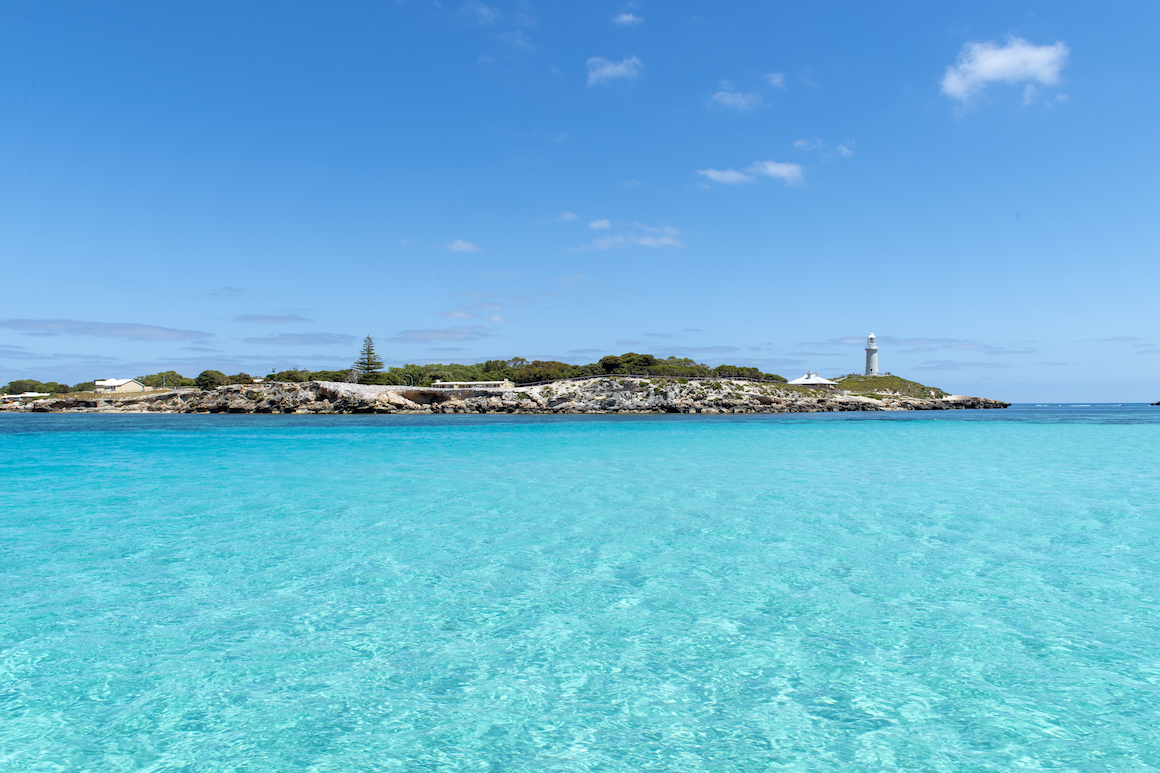 Before you know it, the captain will be pulling up to the first cray pot so you can haul it in. If you've never done it before, not to worry. The crew onboard are total pros and will walk you through every step so you can pull up your own pot and say hello to lunch.
They've got a few pots so there's a chance for most groups onboard to have a go, but if you're more interested in eating the crays than catching them, you're free to take a seat and watch the show.
Once all the crays are up, it's time for the real feasting to begin. You'll definitely want to get your swim in before the food, because chances are you'll sink straight to the bottom if you wait until after.
Once you're seated, first up is the seafood platter which is loaded to the brim with fresh WA seafood. Think sashimi salmon, WA king prawns, fresh oysters and West Coast occie. After that, it's grilled Australian barramundi served with some crazy delicious fragrant lemongrass rice and greens—we're not sure what kind of wizardry the chef is working on those ingredients, but we're not complaining.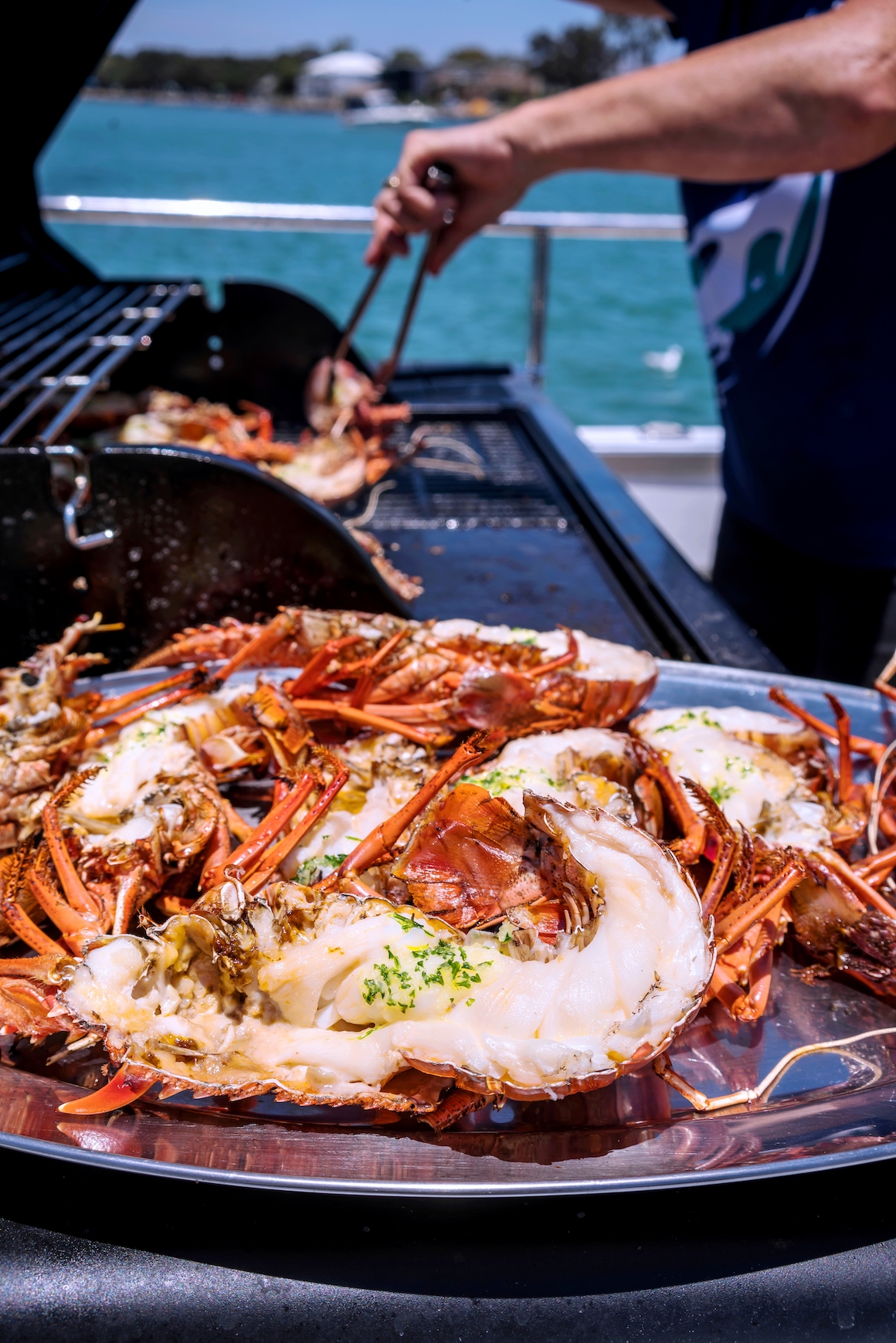 Finally, it's time for the crayfish and as you're probably already aware, there really is nothing better than freshly caught crays cooked right then and there on the BBQ. If you're lucky, you might also get to try some crayfish sashimi. It's weird but it works so don't knock it before you try it.
If you really can't finish a meal without a sweet treat, you'll be pleased to hear they finish things off with a nice juicy fruit platter, but we highly doubt you'll be able to fit much in.
Whether you're already over in Rotto or you're coming from the mainland, you can get tickets that include your ferry ride from Perth, Fremantle or Hillarys for $293, or it's just $219 if you don't need the transport; a total bargain and a day you'll want to do on repeat for the rest of summer.
Looking for more WA escapes? Check out 5 of the most 'grammable ways to soak up WA.
Image credit: Supplied