Running is one of those dream sports where you can tailor it exactly to your own personal taste and set your own pace. Whether you crave a community around you when you hit the pavement, or prefer the meditative state of a solo trot, there's a run for everyone. The only thing you need is a good pair of shoes and a dose of motivation, and you're good to go.
To get your motivation moving, and to celebrate the launch of the FuelCell Propel v4 running shoe, we've teamed up with New Balance to take a dive into what gets Urban List's biggest running fans laced up on the regular.
Read on for all the inspo you need to get laced up and moving, according to the Urban List community.
Hamish Taylor
Brand Partnerships Director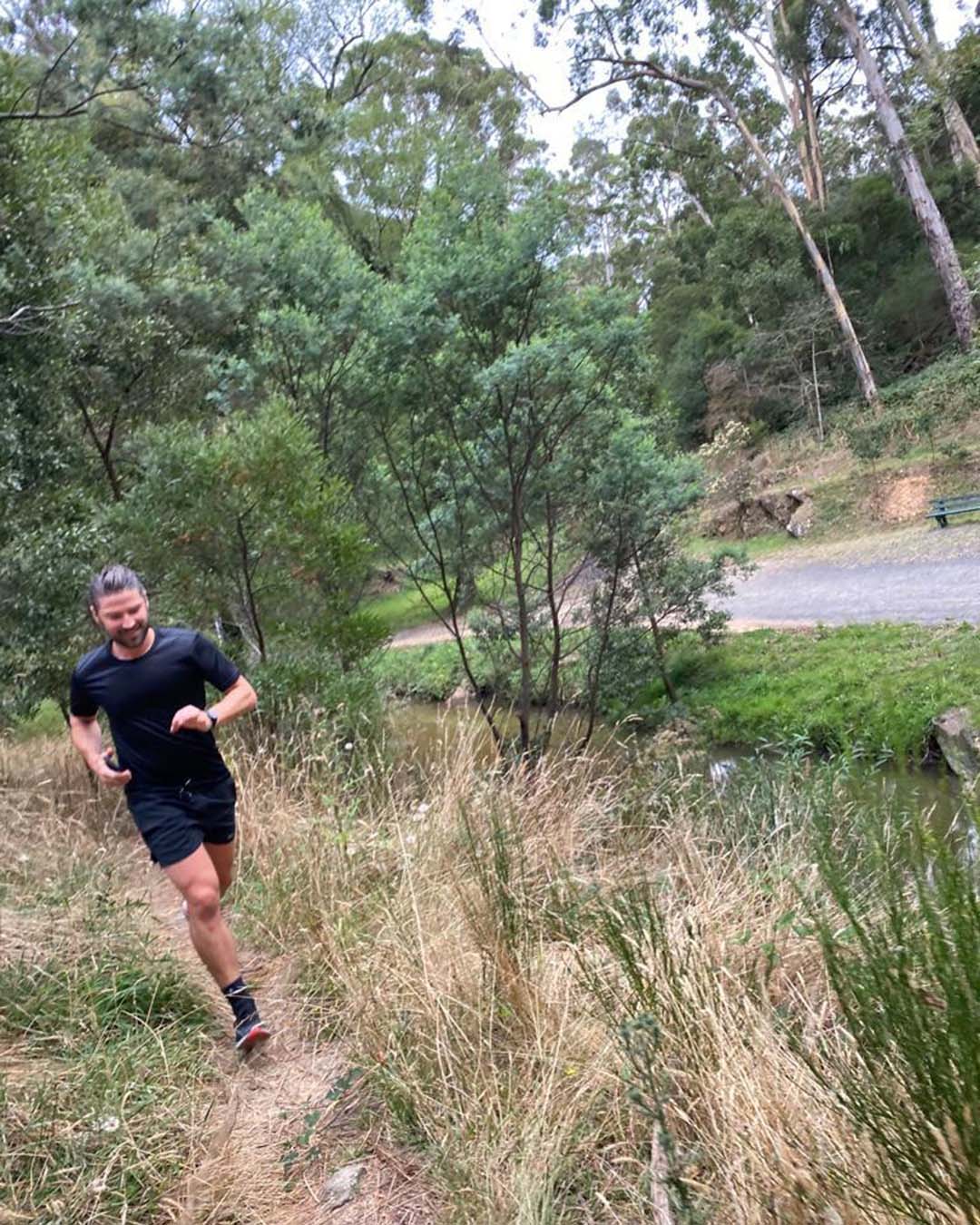 I run about three-to-four times a week as a means of keeping fit and having a sense of achievement outside of work and my social life. It gives me an escape—the opportunity to enjoy some alone time with a pod, music or nature sounds in the ears, get a sweat up, challenge myself and find a new route within my city.
At first, the motivation was to shift a few kilos, but I soon found it a great circuit breaker and stress release. I started off running at night, but as I got into full-time work, I found the mornings worked better for me. A slow, long run on a Saturday morning has now become a non-negotiable for me.
Before my morning run, I love a quick warm shower with an espresso. Sounds odd I know, but it warms up the muscles, wakes me up and gets me hyped for the run. It also makes the first step outside a little easier. If I know I'm going to be running for over 90 minutes, I'll concentrate on hydration in the hours before and throw in a snack—usually one slice of toast with ABC Butter and chopped-up banana on top. Post run, it's a cool-down walk and generally a local takeaway coffee.
As for the gear, I love a shoe that helps you along the way, so I usually go for one on the lighter side, with some good cushioning tech. Also, they need to look good with black socks!
Bec Murphy
New Zealand Sales Manager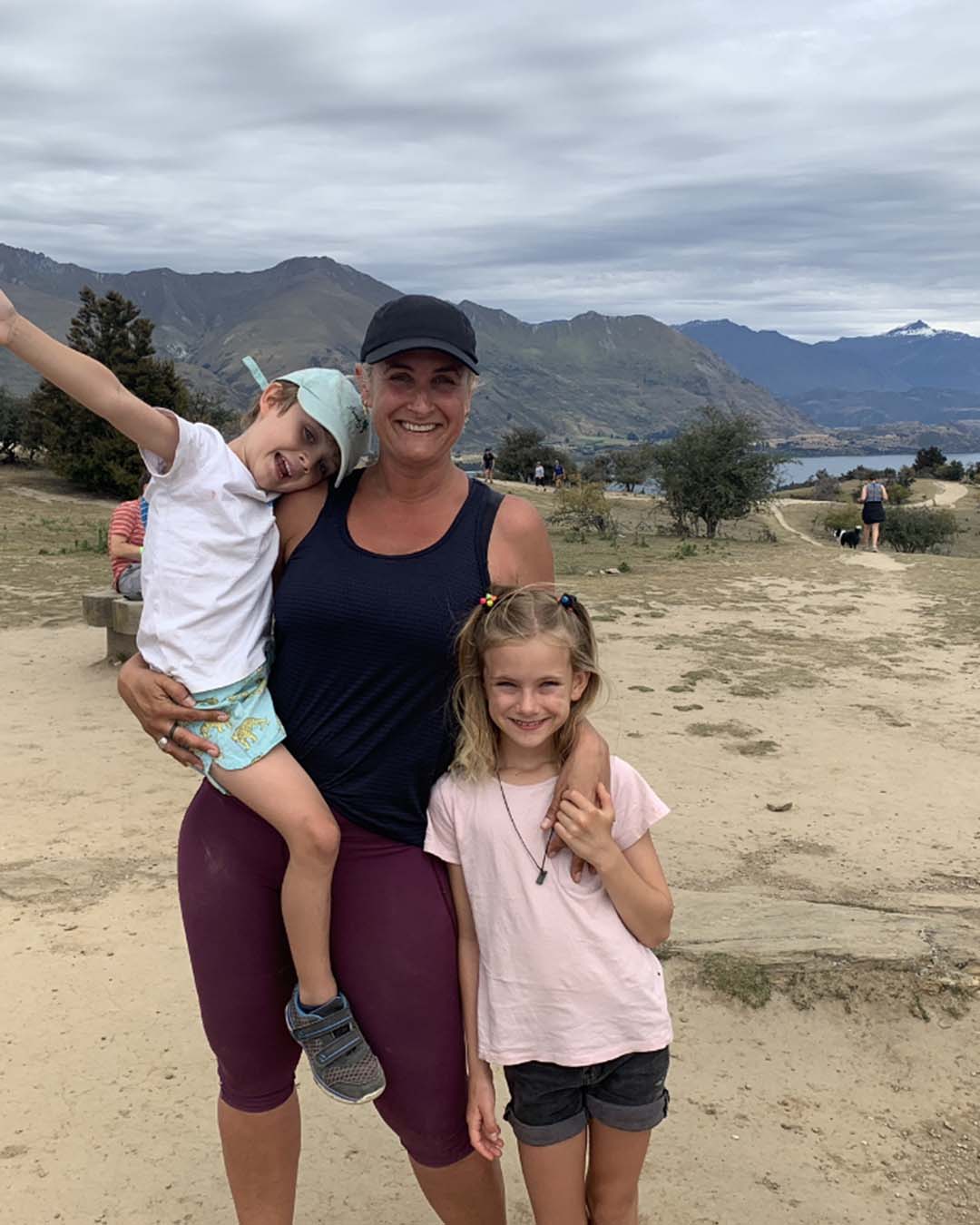 I run a few times a week with my little Staffordshire Bull Terrier, Albert. He's a really good running mate. I started running after going through a really difficult time in my personal life and working toward a half-marathon goal was super healing. It felt so good for my wellbeing. Sometimes it's hard to get out and do it but when I'm out I feel so good—I love it.
Music is key to keeping me out there for longer! I make my own playlists from old favourites or new tracks I hear on the radio, mostly alternative beats stations. I definitely listen to mostly electronic as it's vibey and fun as well as some DnB because....also fun! I run at lunchtime mostly. I get my work done in the morning, and then by the time lunch pops up it's a good way to get some air and I feel energetic around then. I also have my kids' school picks ups and sport drop-offs so I have to prioritise myself before the afternoon comes around.
My feet pronate so I need a really supportive running shoe. My dad always said a good pair of shoes is the only must-have when you run, all the other stuff doesn't matter.
Courtney Ammenhauser
Branded Content Manager
I'm very much an on-again-off-again runner but it is something I'm slowly chipping away at bringing back into my routine. I like running because when I'm in a good place with it, it can feel very meditative. It's also a cheap hobby to have—so long as you avoid injury—and I like getting a hit of nature with my exercise for a double dose of dopamine.
I got into running about 10 years ago when one of my housemates was really into it. I always found it boring and didn't think I'd have it in me to do just one thing for an extended period of time and was more of a 10-minutes-on-the-treadmill-before-doing-my-other-gym-workout kind of runner. One day, I uncharacteristically joined her on one of her regular 5km runs with the plan to "see how far I could go and walk the rest". I ended up running the whole way—I got a taste of the runner's high and was hooked.
A good running playlist is important to me so I spend a lot of time curating that to encourage myself to keep going. I also make sure I stretch at the end and keep up my fluids. Pilates helps me build my core strength and improve my posture which has also positively impacted my running.
I have broad feet so I need shoes that can accommodate my wide flippers on a run. Anything too narrow just isn't going to work for me. New Balance shoes have been a go-to shoe for me since I was a literal child and I keep coming back to the brand for that extra bit of room in the toes.
Sophie Oddo
Senior Strategist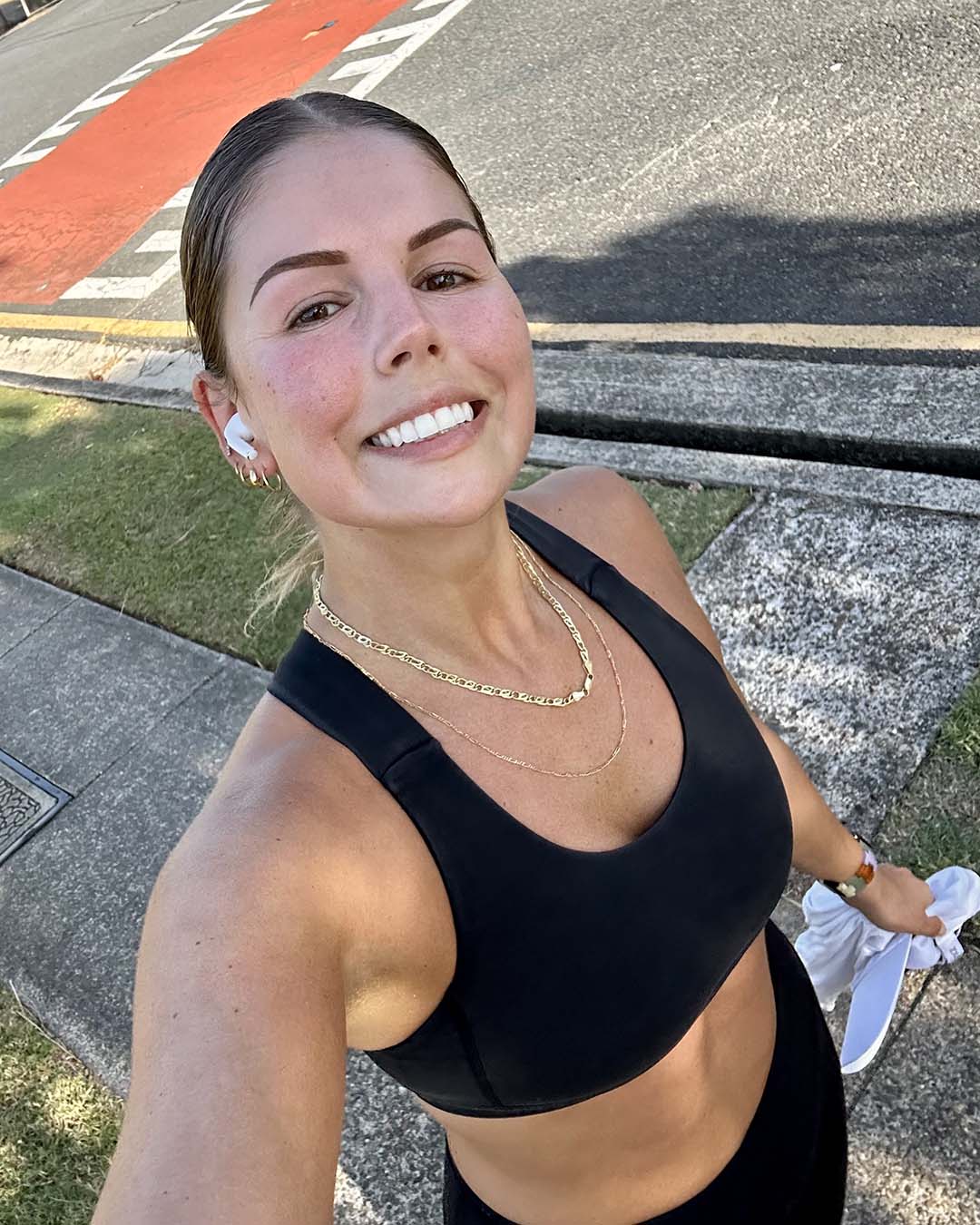 I am currently running four times a week, in addition to some strength training. I'm training for the Brisbane half marathon in June so have turned things up a notch from my usual two runs a week (which I have been loving!). I love running because it gets me outside, and no matter what kind of run I'm doing, it always challenges me and leaves me feeling stronger and happier than before I started.
I first got into running during Covid as I was an avid gym-goer and knew I needed something to get me through lockdowns! I challenged myself by starting with a 10km run and was shocked at how much I enjoyed it. From that moment on, I decided I would use lockdown to train for a half-marathon. There was no other sport that challenged my mental capacity quite like long-distance running. It did wonders for my mental health and helped me to practice patience—something I seriously lack!
I am not big on eating before my morning runs but I will always make sure to have a coffee pre-run to perk me up. So naturally, my post-run ritual is always to refuel with a delicious breakfast.
I love a cushioned shoe with a cloud-like feel. I have gained a decent amount of muscle mass since Covid and running with a heavier body is certainly a lot harder! So anything that makes me feel light and nimble is a win.
Elise Cullen
Head of Studio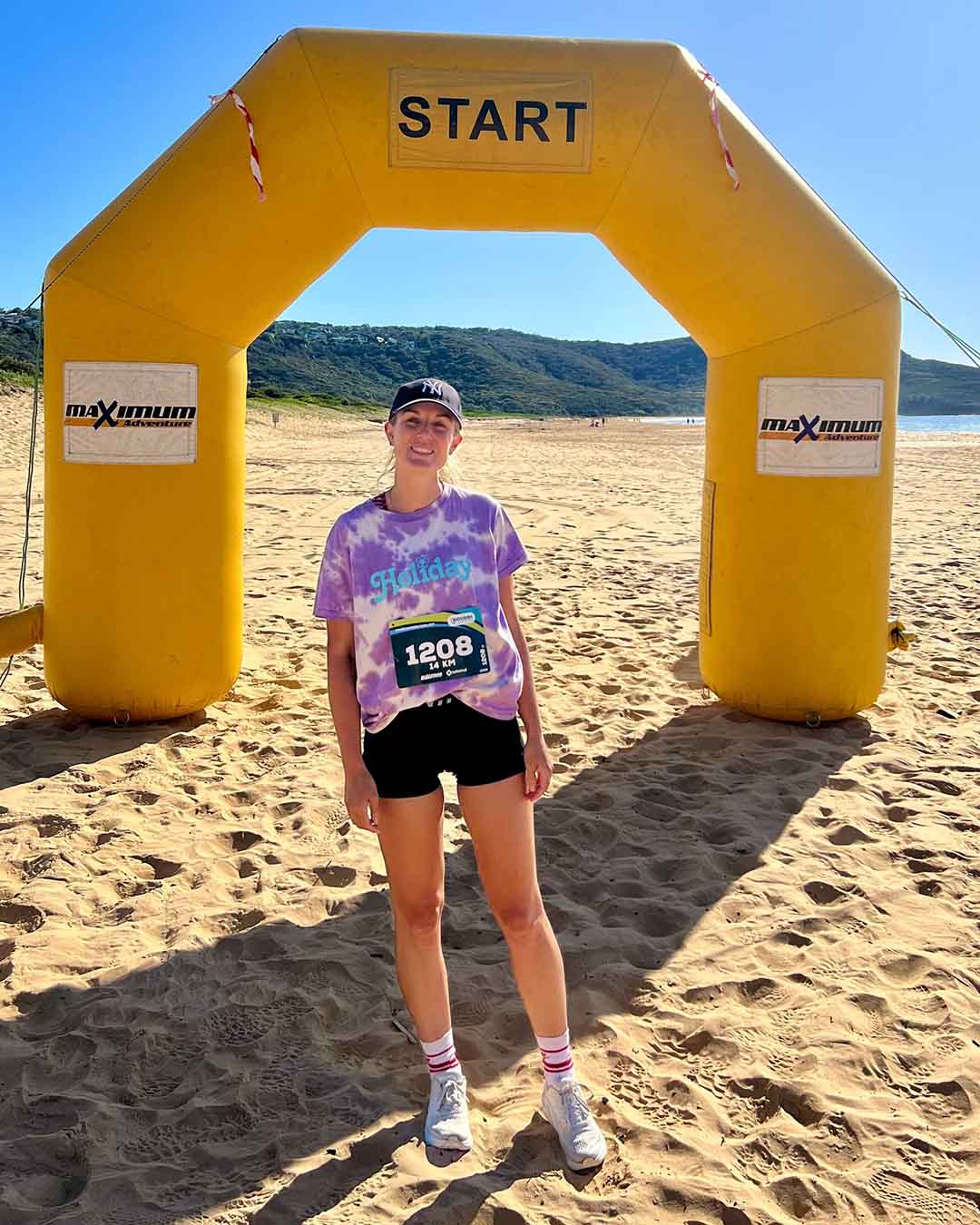 I run three times a week and for a multitude of reasons. Mainly because it's an organic mood booster and keeps me feeling both mentally and physically fit. I'm aware of how dorky this sounds but I actually love it. I first got into running because I was feeling like a sloth during lockdown—I needed to get outside. I used to run off and on before Covid but now, I can confidently say I'm a runner.
I'm a morning runner, so in order to get up and run, I get all of my gear ready the night before. If I'm running longer distances over 10kms, I generally smash half a banana before I go and I ALWAYS finish with a well-deserved coffee. I also have a great running community on Strava, which keeps me motivated and engaged.
Running shoes for me need to feel super springy and lightweight—replacing them after running loads of kms is important too.
Sam Macrae
Director Of Digital
Trying to keep fit is the main reason I run and by doing so I get a nice dopamine hit for the day. I've got two young boys, so keeping up with them is an ongoing challenge and running helps with that. I live by the beach in Sydney and getting out in nature and running along the coast is also a great reason. I have a goal of 12km a week set in my Strava so I get out for however many runs it takes me to get there, normally 2-3.
After a few false starts on my running journey, a friend started a run club and invited me to join. The weekly minimum run is small so there was a low barrier to entry for me at the time. It took a while to build up my ability to do any meaningful distance but in 2022 I did both the City2Surf and the Harbour Bridge run. I make sure I'm well-hydrated before heading out especially if it's a hot day. Having some good tunes or a great podcast on the go while running can help push you a little further.
When it comes to my preferred shoe, I like a snug fit so my foot doesn't move around at all. A decent cushioning for a comfy run is also a must.
Need a new pair of kicks to get you started? The New Balance FuelCell Propel v4 features a thick FuelCell midsole combined with a TPU plate, this running shoe is designed to maximize comfort and traction to help keep you moving at top speeds. Head over here for the full specs.
Editor's note: This article is sponsored by New Balance and proudly endorsed by Urban List. Thank you for supporting the sponsors who make Urban List possible. Click here for more information on our editorial policy.
Image credit: Urban List