Scarborough is a happening coastal suburb with a bunch of beachside eateries and bars. And after a day lazing around in the sun and jumping through the waves, a loaded burger or Mexican feast alongside a cold margarita is just what's needed to hit the spot.
Here are the best restaurants and bars in Scarborough—and yes, we've included a couple of gems from the neighbouring hood of Doubleview because they're well worth venturing out for.
General Public Co
This little community hub has quickly become iconic in the Scarborough area and is perfect for anything from a morning coffee run to celebrating a family birthday or just grabbing a pizza and beer with mates. With 15 different delicious sourdough pizzas to pick from, choosing what to eat is going to be the hardest decision you make.
El Grotto
You really can't go wrong with a place that serves up Mexican street food by the beach alongside a cocktail list that's heavy on the tequila and mezcal. Throw in some live music and regular deals like $8 fried chicken, $5 schooners and $10 cocktails and you have yourself a deal, hombre.
The Lookout
The Lookout is a legendary beachside club and bar, perfect for partying or chilling. Enjoy the relaxed and scenic setting right on the ocean with delicious food, cool tunes and a vibey atmosphere. Dress it up or dress it down and head on in for some food and a drink right on the beach while you soak up the live DJ entertainment. All you need to do is let the good times roll.
The Peach Pit
Sitting pretty on the Scarborough Esplanade, The Peach Pit should definitely be your regular Sunday session hot spot. We can't get enough of the ivy green walls, the uber-cute booths, the murals and the pops of neon around the place. Not to mention the arcade games, stunning bar and epic Pit Stop Burgers. Whether you're after a big feed or just a couple of drinks by the beach, you'll want to get yourself to The Peach Pit immediately if not sooner.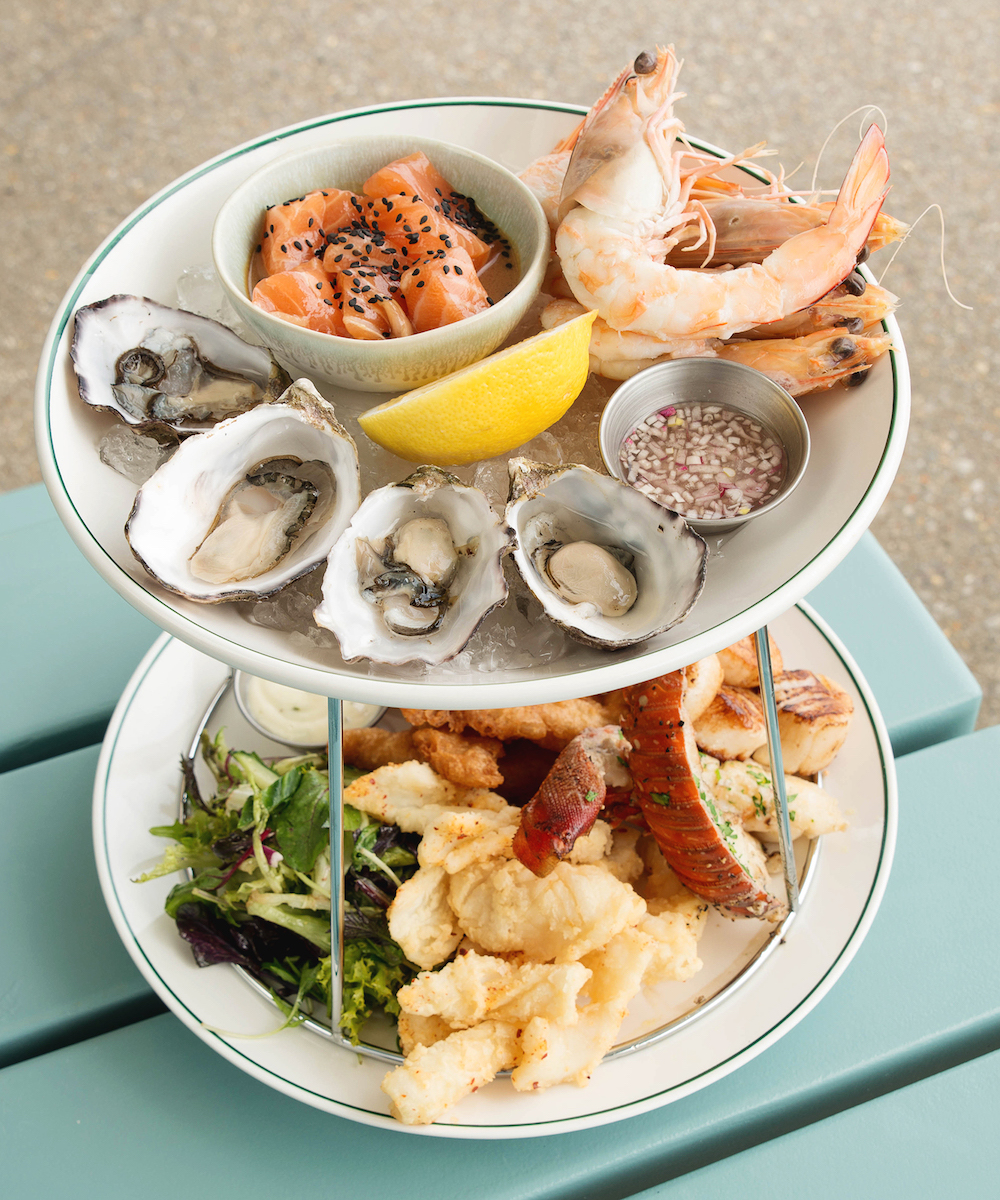 Fam Bam Burger Bar
In the spot that used to be Glory Bowls, Fam Bam Burger Bar has a menu chock full of (you guessed it) classic burger combinations, delicious sides and a few special creations you'll want to keep an eye out for. The venue is fully licensed so you might as well indulge in one of the local beers while you knock back your burger. We're sold.
Pizzaca Pizzeria And Bar
Opening up just down the road from the family's much-loved cafe, Pizzaca Pizzeria And Bar delivers big on Italian goodness in a relaxed, contemporary setting perfect for a mid-week dinner date. On the menu, you'll find epic wood-fired pizzas and delish pastas, plus a selection of fresh seafood, mains and yummy Mediterranean share plates perfect for grazing on over a bottle of wine or a spritz (or three).
Brooklyn Lounge
Moving from Claremont to Scarborough, this US-inspired lounge is dishing out all manner of epic eats along with cocktails that are guaranteed to leave your head spinning. Make sure to order the classic Brooklyn burger along with some of the epic bar snack options. Hint: the loaded fries with pulled pork and pancetta followed by a s'mores cookie sandwich is as good a dinner as any.
Toastface Grillah
If you're looking for Perth's best toasties, look no further than Toastface Grillah. This cool little spot joined the Scarborough hood during COVID and serves up some of the most mouth-wateringly delicious toasties, coffee and cold-pressed juices. Our faves have to be the apple and gouda, brie and jam and the three cheese. Oh and remember to save room for the dessert toasties. They're located inside the Indian Ocean Hotel, so you can have a boogie to live music after your toastie fix.
SKØL
Set up in the back courtyard of Drift Cafe, SKØL means "cheers" in Norse, so it should come as no surprise that it is Scandi inspired all the way, from the menu to the clean-cut minimalist decor and welcoming laid back vibes. The menu favours natural wines and house-crafted brews along with charcuterie boards and share plates, all perfect for an afternoon of picking and drinking with friends.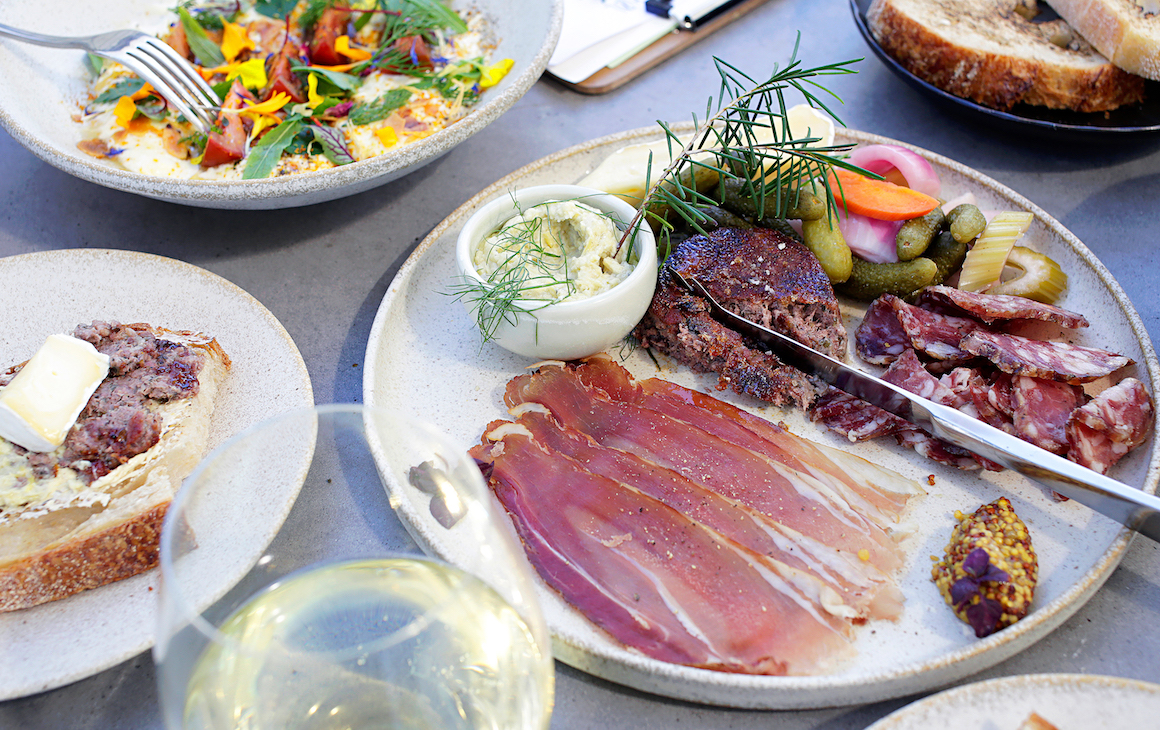 La Capannina
For pizzas and cocktails with a view, look no further than La Capannina, sitting right on the Esplanade overlooking the ocean. The pizza menu is massive, with all sorts of meaty and veggie delights, but otherwise, there's creamy gnocchi, fresh lobster and crispy skin barramundi to satisfy you after a salt drenched day at the beach.
Scarborough Beach Bar
Brought to us by the same crew as Market Grounds and The Peach Pit, Scarborough Beach Bar is where you want to head for laid-back drinks with your posse. The coastal pub serves everything from salads and burgers to sangas and pizzas, including banh mi bowls, kingfish crudo and a decadent seafood platter.
The Galway Hooker
An Irish pub right by the beach, The Galway Hooker is the place to go for a hearty pub meal and a pint of Guinness. There's chicken parmi with curry sauce, bangers and mash with Irish pork sausages and a warming Irish stew made with braised lamb. For the ultimate pub experience, head to one of their quiz nights or live music gigs. Keep up to date on their Facebook page to catch the latest events.
St Brigid Bar
Located in Doubleview, St Brigid Bar has been brought to us by the legends behind Mechanics Institute, Flipside, Mrs Brown Bar, Propeller and Guildhall. Venture out and grab a "long mac topped up", their refined take on the classic espresso martini, or one of the signature bubble cocktails and throw on a serve of crispy roast potatoes—you'll see why the locals are lining up for it.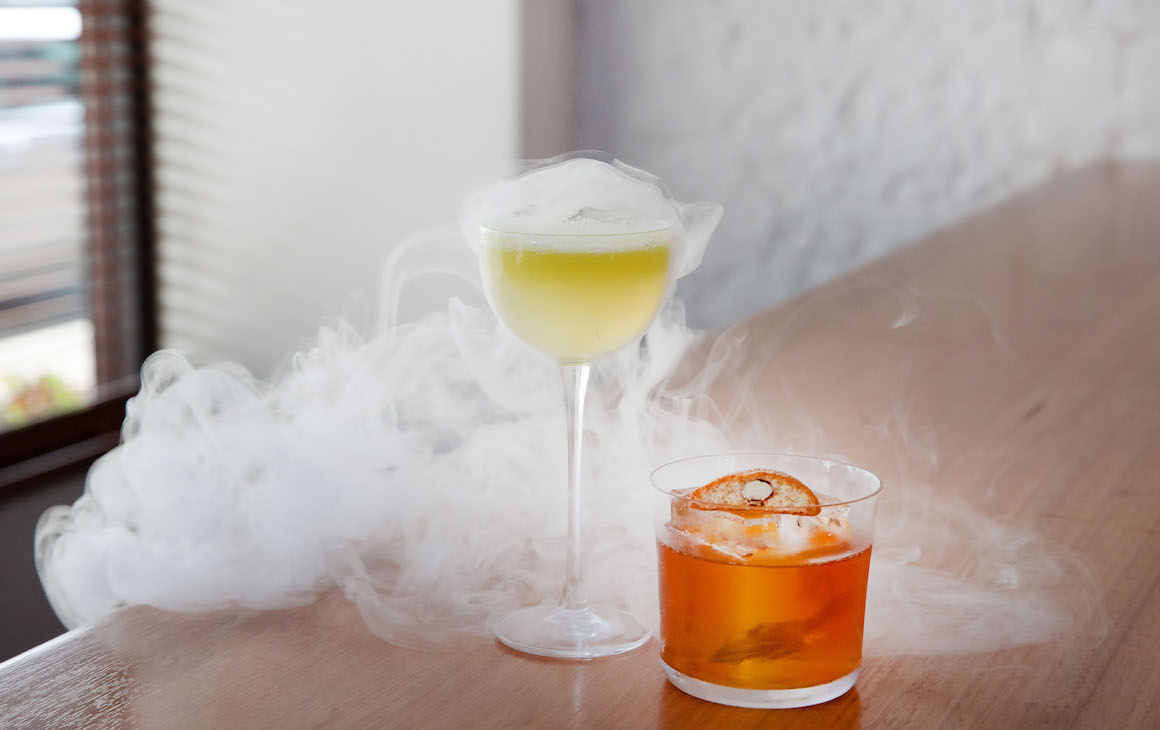 The Corner Dairy
Another Doubleview gem is The Corner Dairy. This suburban bar and eatery serves up a stellar list of Aussie natural wines and craft beers in a casual "come as you are" setting. In the kitchen, Chef James Cole Bowen (formerly at Le Rebelle) impresses with brilliant share plates like kingfish ceviche with smoked tigers milk and Geraldton wax and hand made pasta with garlic butter sauce. You can't go wrong.
Need more ideas? Here are the best restaurants in Perth to tick off your list.
Image credit: Nancy Hanna, Emma Bryant, Elle Borgward