Ahhh Christmas. It's a magical time of year. A time to catch up with friends and family, to spend long days at the beach and to eat more seafood in a sitting than any one person should be able to consume in a week. But it's also a time to stress yourself out about buying the perfect presents, avoid it for weeks and then head to your local shopping centre on Christmas eve and wind up crying in the corner because there are too. many. people!
So let's avoid that this year shall we? We've found everything your friends and fam could ever want and wrapped it up into your ultimate Perth Christmas gift guide.
For The Homemaker
For The Pampered Princess
For The Fashion Forward
For The Type-A Personality
One of these awesome 2017 calendars from Jessica Rykers Creative which will make them the most organised person in the office.
This super stylish letter tray which will make their to-do pile feel much more manageable.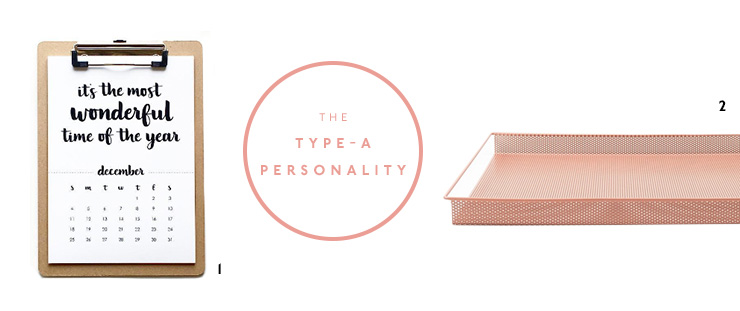 For The Foodie
For The Beach Bum
One of these beautifully soft Turkish towels which can double as a sarong at the beach or a rug for those cooler nights, #doublewinning.
This epic inflatable chair from Sunnylife.
These wicked rose gold shades from Perth sunnies designer Ellidah.
For The Sporty Type
If they already have their own exercise regime going on, help them look the part with some activewear from Once Upon A Run.
If they're more into adventure than activewear, get them the experience of a lifetime as they skydive over Rottnest Island.
The gift that keeps on giving, a LAFit membership will have them thanking you all year long. With Lagree—think pilates on steroids—and cycle classes at their brand new Highgate studio, they'll be fitter than ever this year!
Need a drink after all that Christmas shopping? Check out The Best Perth Bars For Christmas Drinks.
Image credit: Agnieszka Paltynowicz