Never trust a person who can get through an entire day without a cup of coffee. Live by that simple but pivotal principal and you shall live a long and prosperous life.
Sydney is home to some of the best coffee in the world, which is lucky, because we are all seriously obsessed with drinking it. But where exactly should you go to taste the best and buzziest beans, batches and brews?
In a city that's so bewitched by its morning and mid arvo coffee rituals (our contemporary culture has practically been filtered via AeroPress), this shortlist is going to be controversial, sure—but someone has to call it.
So here you go. From Surry Hills to Marrickville to the bustling streets of Beaconsfield, and whether pour-over, milk-based espresso or batch brew is your vibe, here's where you'll find the absolute best coffee in Sydney.
Single O
Surry Hills, CBD, Carriageworks Farmers market
Since its inception in 2003, Single O has championed black single origin coffees and their taste profiles, which vary due to region, variety and process (much like our other favourite morning pick-me-up, wine).
Single O's flagship Surry Hills cafe is really where so much of Sydney's coffee culture kicked off. It went through a remodel last year before reopening complete with a world-first self-serve batch tap bar, serving your morning brew up to forty times faster than the espresso machine. "While a wait for a latte can set you back 10 minutes, the batch taps whittle down your brew routine to approximately 15 seconds. Just tap to pay and press a button to get your fill", says Single O's Michelle Duong.
And while most people are yet to experience a single-origin coffee, "the batch brew bar is set to change that, bringing a choice of origin—be it from Kenya, Ethiopia, Costa Rica or Colombia—front and centre, akin to a craft beer bar."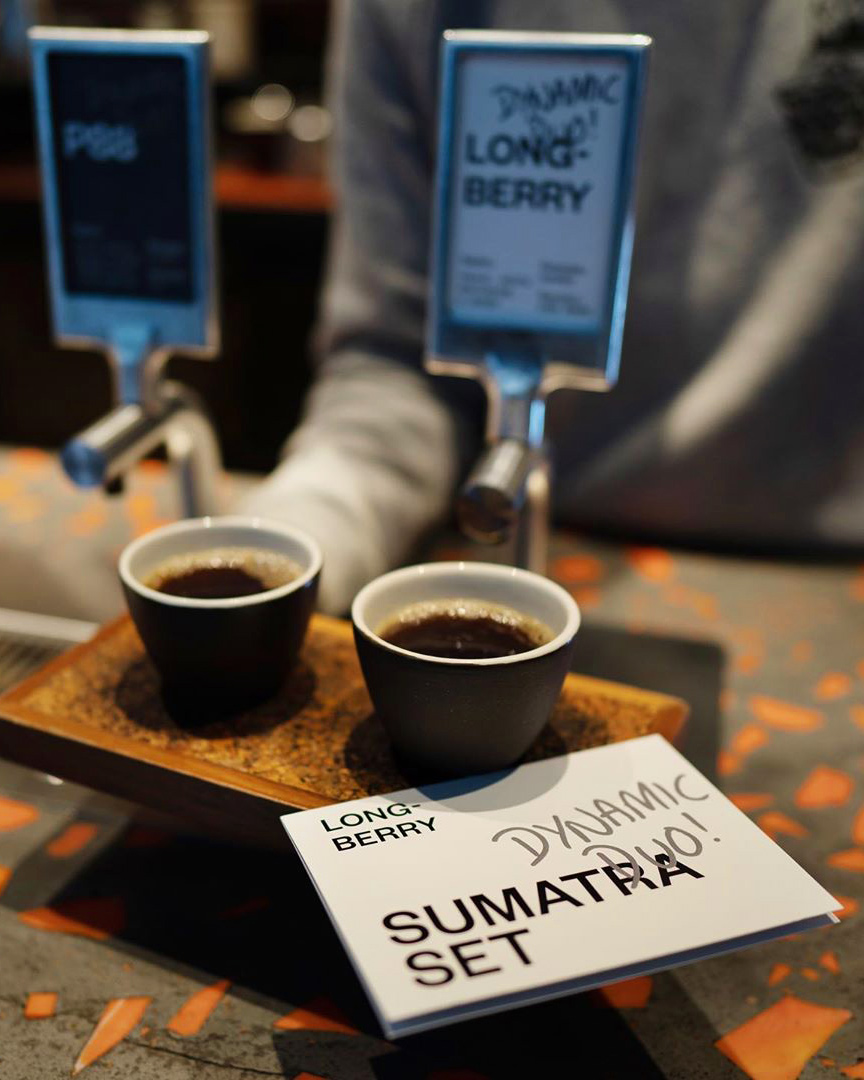 Mecca Coffee
Alexandria, CBD
True to its name, Alexandria's Mecca Coffee is a central hub for coffee connoisseurs in Sydney. Whether you grab a piccolo from their Alexandria HQ or a flat white at their coffee bar on King St in the CBD, all of Mecca's coffee is roasted using vintage Probat roasters retrofitted with modern technology to ensure consistency and taste.
"Since our inception, we've been obsessive about the quality of the coffee we use", explains General Manager Mitch Hayes. "We pride ourselves on seeking out unique and refreshing coffees from growers all over the world, then trying to bring out the unique characteristics of the coffee itself. We work really hard to not be noticed."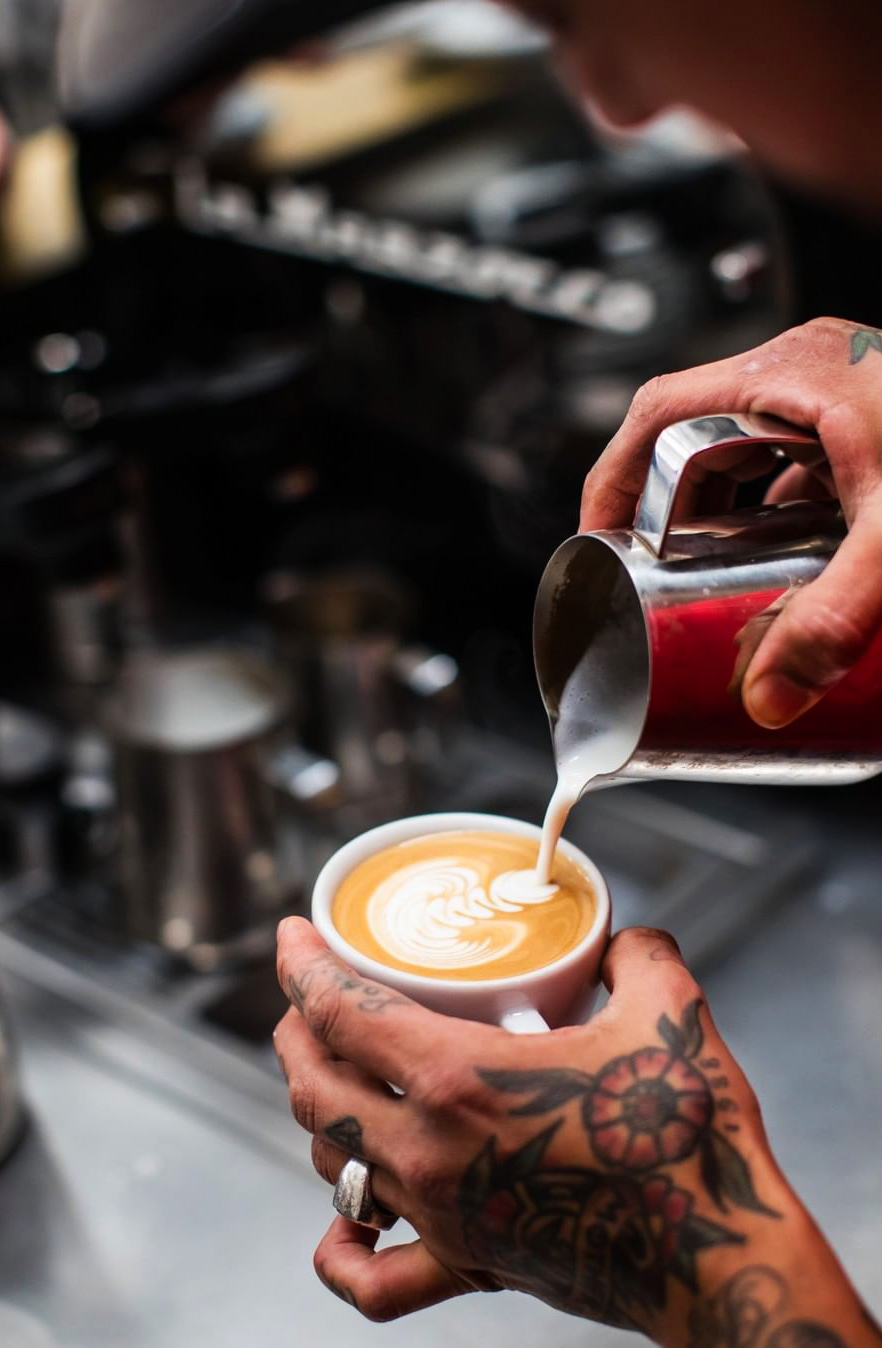 Veneziano Coffee Roasters
Surry Hills
From their sleek and minimal outpost on Bourke St, specialty espresso bar Veneziano showcases its own delicious blends alongside a rotating micro-lot schedule. But it's not just the coffee that deserves all the credit—here, you'll find some of the best baristas in the biz, taught in-house at Veneziano's exclusive barista training studio.
As NSW State Manager Sam Sgambellone explains, if you come for a coffee at Veneziano, expect to be treated like family. "Our people love what they do; sourcing, roasting and brewing coffee, but more importantly they love connecting with customers and ensuring they have a great experience when they visit", he says.
We're also a big fan of the bottomless batch and cold brews on offer every day, which you can supplement with cheese toasties and, on Wednesdays, Short Stop's ridiculously good doughnuts.
Coffee Alchemy
Marrickville
Coffee Alchemy has won as many coffee awards as Beyoncé has Grammys, taking every title from State Champion to Australian Cupping Champion over the years. Widely considered one of Sydney's most prestigious coffee brewers, Marrickville's Coffee Alchemy uses a vast range of brew methods to ensure their carefully sourced beans really sing (insert second Beyoncé reference here). Alchemy's large and loyal customer base is a testament to their sorcery, with Sydney locals swearing by their flavourful espresso, filters and cold drip.
Artificer
Surry Hills
Specialty coffee bar and roastery Artificer is what you get when two coffee kings work together to pay homage to their royal bean. Dan Yee (of Salvage) and Shoji Sasa (ex Single Origin and Mecca) opened the clean and minimal space on Bourke St in Surry Hills back in 2015, amassing a devout following of coffee crusaders ever since.
It's pretty serious business here—so if you're looking to dilly-dally with friends whilst sipping on a skim vanilla latte and a heap of avo on toast, head elsewhere (if we're being honest here, with an order like that, Yee and Sasa would probably personally see to it that you did). As the name suggests—an artificer is a skilled craftsman—this unassuming corner spot has perfected the art of espresso. Come and taste the fruits of their hard labour.
Paramount Coffee Project
Surry Hills
As soon as you enter the foyer of the spectacular heritage listed Paramount building in Surry Hills, you'll find the extra cool Paramount Coffee Project. A collab between Jin Ng of Paramount House, Mark Dundon of Seven Seeds and Russell Beard of Reuben Hills, the café has become one of Sydney's most popular coffee (and breakfast) spots since it opened in 2013. But while there's more than just coffee on the menu (crumbed eggs on sourdough, anyone?), maintaining the integrity of the humble bean is priority numero uno. Here, exceptional local and international roasters are celebrated, with new beans and roasters from all over the world regularly on rotation.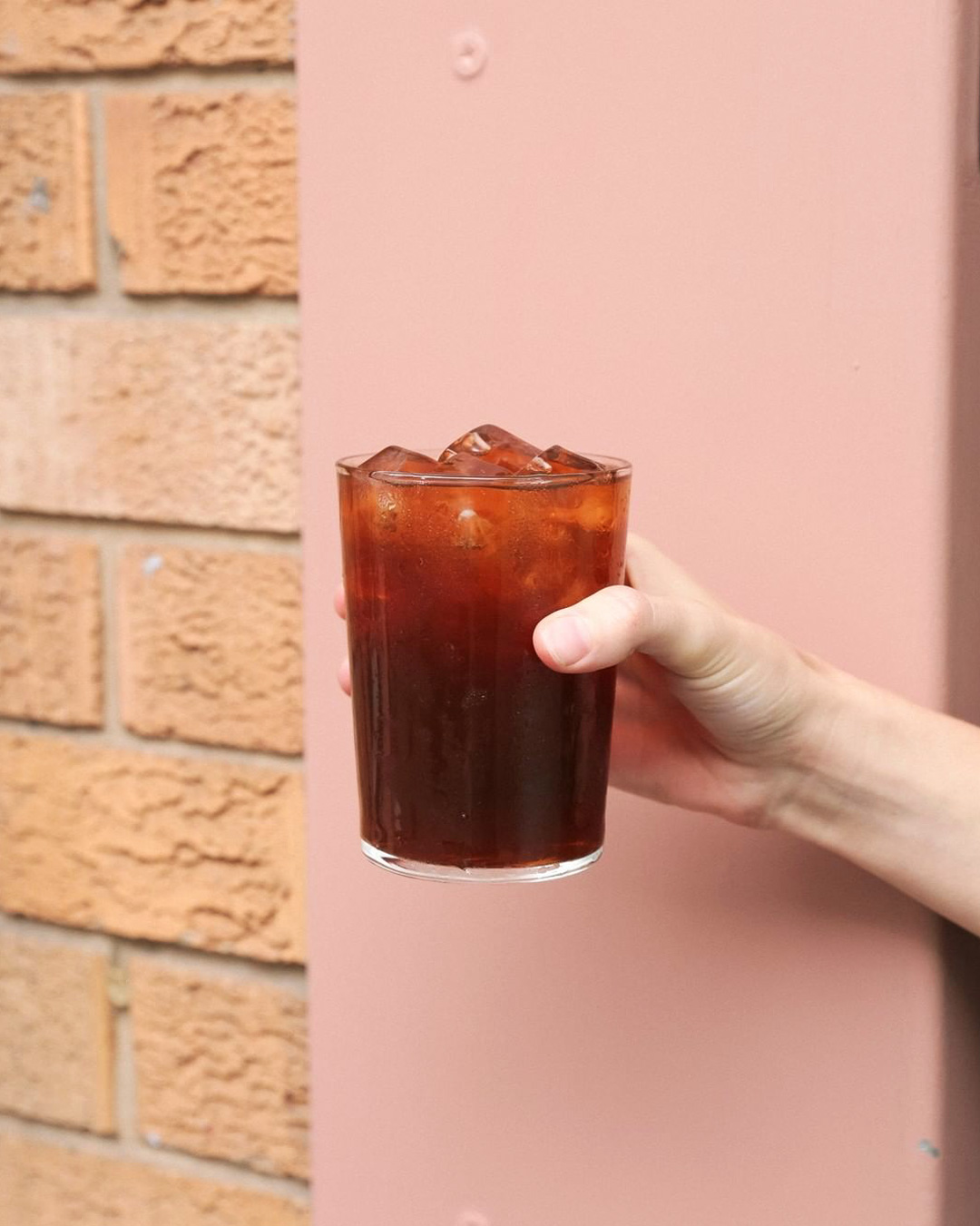 Skittle Lane
CBD, Bondi
Just a few weeks ago, speciality coffee roaster and retailer Skittle Lane (very quietly) welcomed a sibling to the fam. Now, not only can you treat your tastebuds to some of the best brews in town at their flagship café on King St in the CBD, you can also visit their new roastery space and espresso bar in Bondi.
According to co-owner Jodie Foster, a lot of love and care goes into every roast and brew, and it shows. "We take immense pride in sourcing ethically grown and traceable beans from around the world and try and do our bit with reducing our impact on the environment. Most importantly we don't take ourselves too seriously. Good people, beautiful surroundings and tasty coffee are always at the centre of everything we do."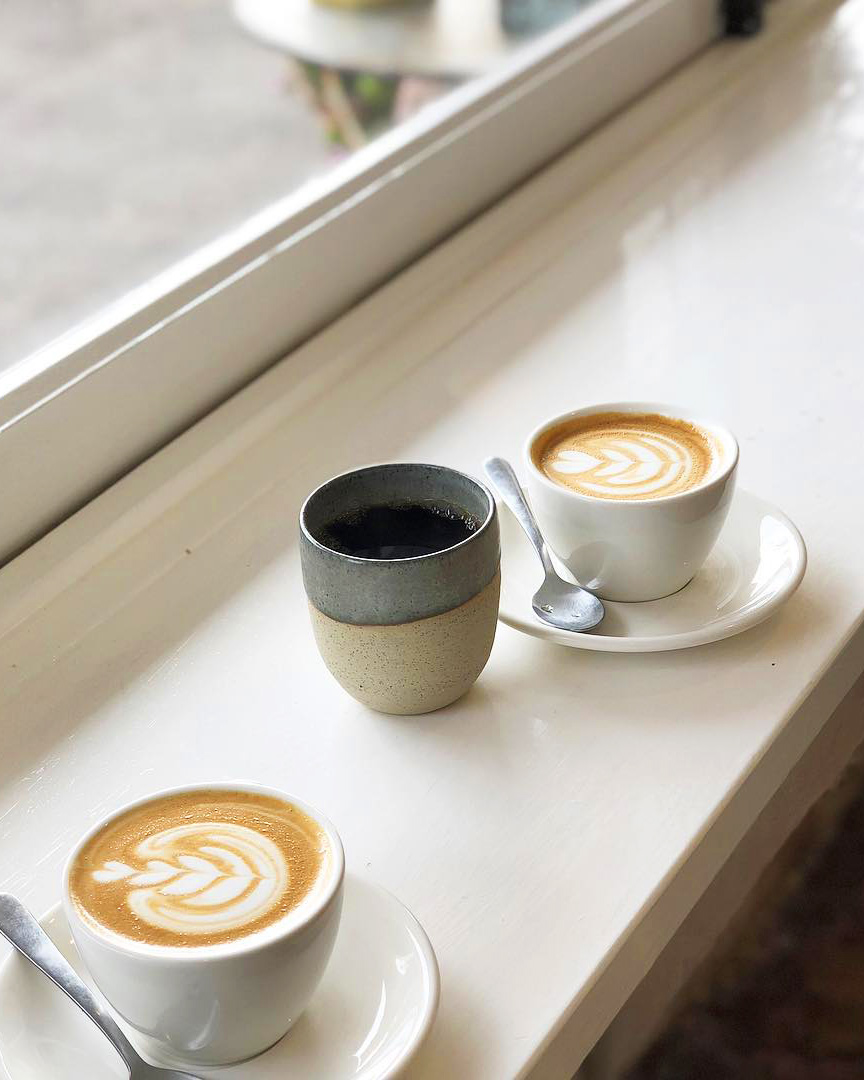 Double Tap Coffee
Marrickville
In a back alley off Victoria Road in Marrickville, you'll find Double Tap Coffee—a pared-back, casual little cafe serving up a phenomenal range of speciality coffee, employing a variety of brew methods along the way.
Renowned throughout Sydney for the exceptional quality of their cup o' joes, Double Tap produces the kind of caffeine experience that'll have you doing just that (on your screen, we mean!) All this and we haven't even dropped a name yet—owner Daniel Karaconji first honed his skills at aforementioned Coffee Alchemy, so you know your holy java is in very capable hands.
Edition Coffee Roasters
Haymarket
Haymarket's Japanese-Scandinavian fusion cafe, Edition Coffee Roasters swears by "Omni Roasting", which places extra emphasis on the art of roasting. This coffee philosophy suggests that roasters should focus on harnessing the flavour profile of the bean, rather than roasting for a specific brew.
From there, the Edition crew use the best brewing techniques, including batch brew, pour-over, aero-press, Japanese drip and cold brew. Specialising in single-origin coffee, the flagship store pays homage to Japanese farmhouses of old, with rustic wooden pillars set amongst a palette of slate and charcoal grey. In both taste and aesthetic—it's unlike any other coffee spot in Sydney.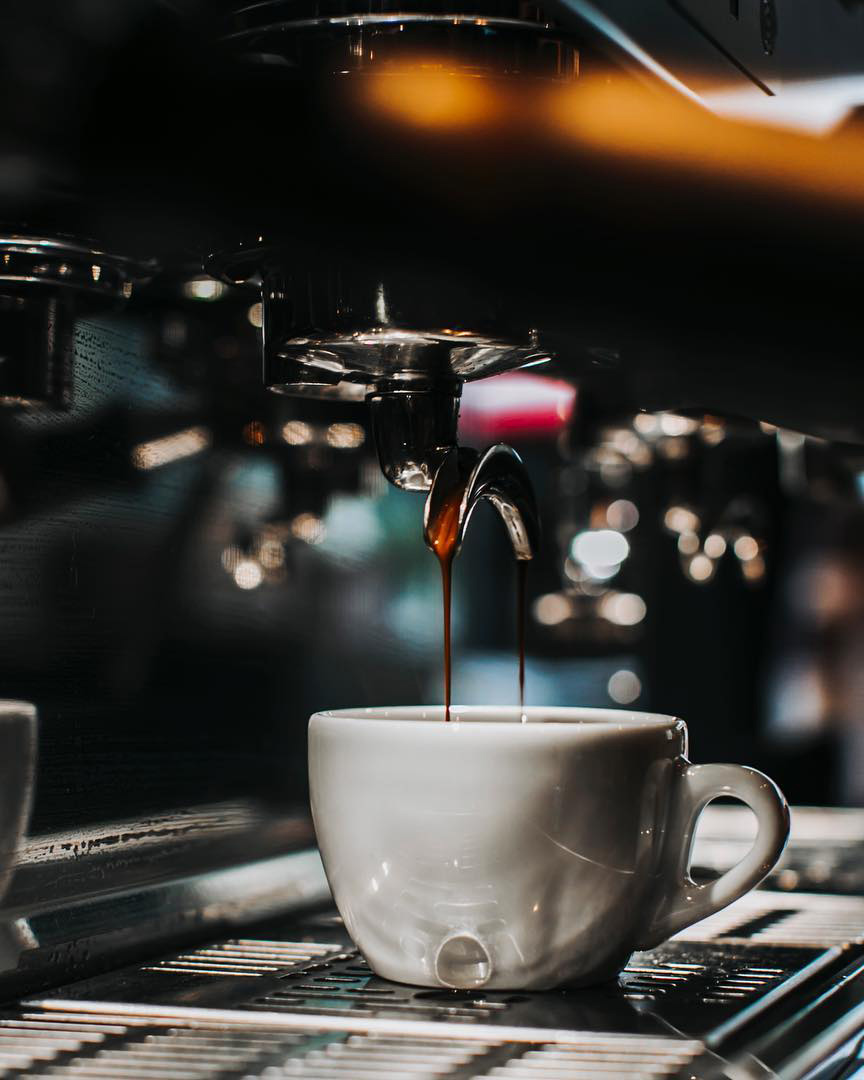 Sample Coffee
St Peters, Surry Hills
With a huge focus on ethical and sustainable practice, Sample serves coffee that has been produced through respectful environmental and social practices. Last year they became one of only two coffee shop and roasters to become a certified B Corp—a business making decisions that have a positive impact across their workers, customers, suppliers, community and the environment.
From both their coffee bar in Surry Hills and their flagship pro shop and cafe in St Peters (home to their famous 1957 roaster) Sample Coffee "source, roast, brew and serve delicious coffees from around the world—the coffees we dream of drinking every single day. We do it in a way that is transparent and always gives back to the people and lands involved in its journey", says Sample's Ainhoa Martínez.
Draft Coffee Roasters
Beaconsfield
No matter the time of day, Botany St is always busy—so escape the hustle and bustle and pop into the urban oasis that is Draft Coffee Roasters in Beaconsfield. The industrial style coffee spot boasts exposed brick walls and clean white subway tiling, offering coffee with superior freshness and taste. With single-origin beans roasted on-site regularly, it's most locals' go-to spot for their morning (and mid-morning, and lunch, and afternoon) pick-me-up, renowned for their consistency and flavour.
Need a caffeine hit post 2pm? For $15 you can purchase a bag of their house blend, freshly roasted at the Draft roastery and shipped your way 24-hours later.
And if you are in need of a slightly stronger drink, you'll want to check out Sydney's 11 best bars (and what to drink when you're there).
Image credit: Single O, Single O, Mecca Coffee, Paramount Coffee Project, Skittle Lane, Edition Coffee Roasters