Known for galleries, government and... roundabouts, Canberra has become a bit of a foodie hub over recent years, thanks to its proximity to some epic growing regions, convenient location for weekenders from Sydney, and buzzing biz scene.
With old-school Italian, glitzy modern Chinese and on-trend wine-focused bistros, Canberra is well worth a visit for any food lover on the lookout for their next fave joint.
Here are the best restaurants in Canberra.
Now Open: Such And Such
Constitution Place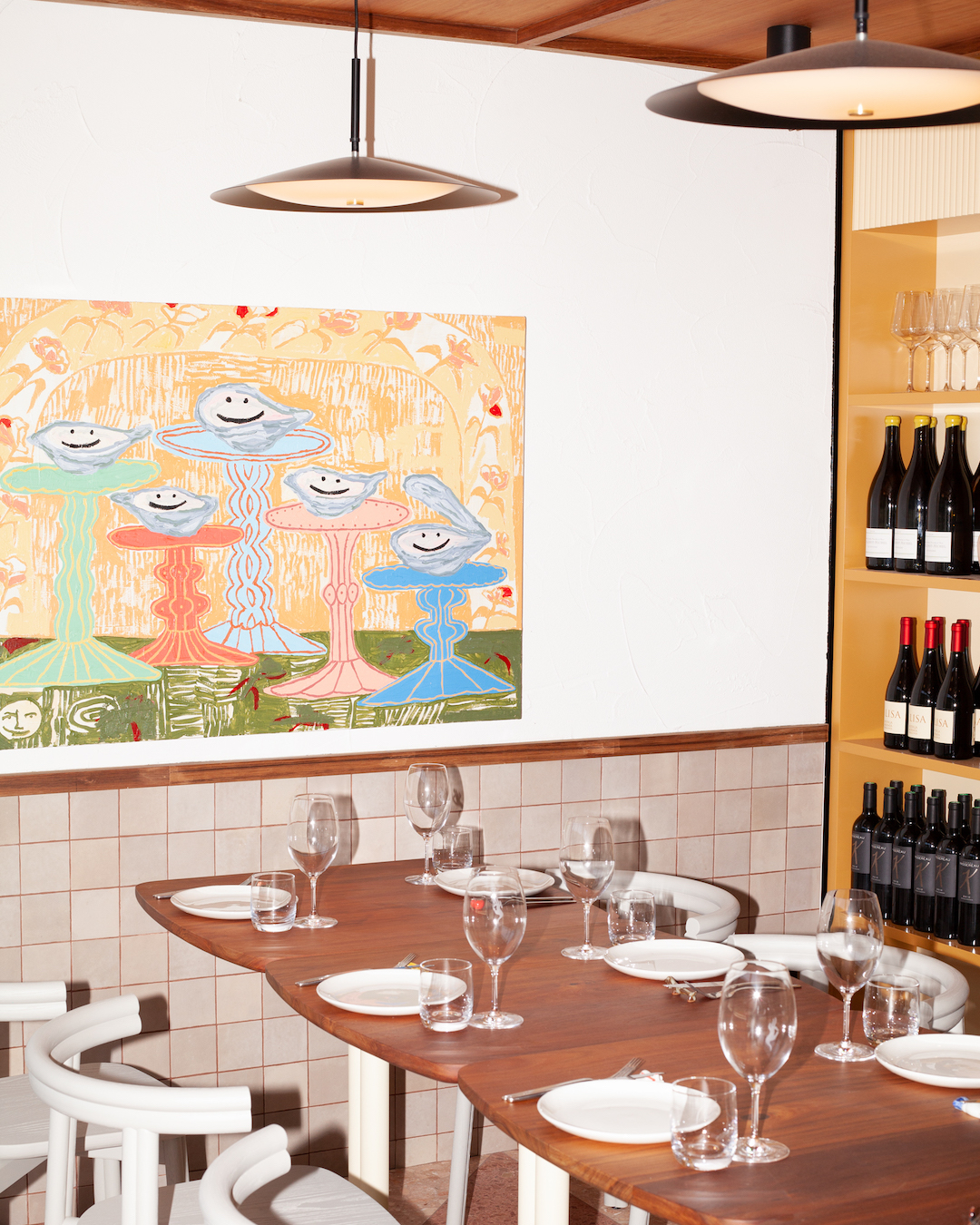 A modern and flexible eatery and bar, Such and Such is the second venue from the team behind awarded restaurant Pilot. Busy terrazzo textures, bright colours, and art and design elements by Canberra creatives complete the bold but comfortable space, with room for 40 diners inside (plus bar seats) and another 40 outside to enjoy pre-theatre nibbles and drinks, long lunches on a $100pp set menu, or shared dinners accompanied by the sustainable and interesting wine selection. While it's undeniably more casual than its older sibling in Ainslie, Such and Such is an all-occasion CBD venue that holds its own in every regard.
Wilma
CBD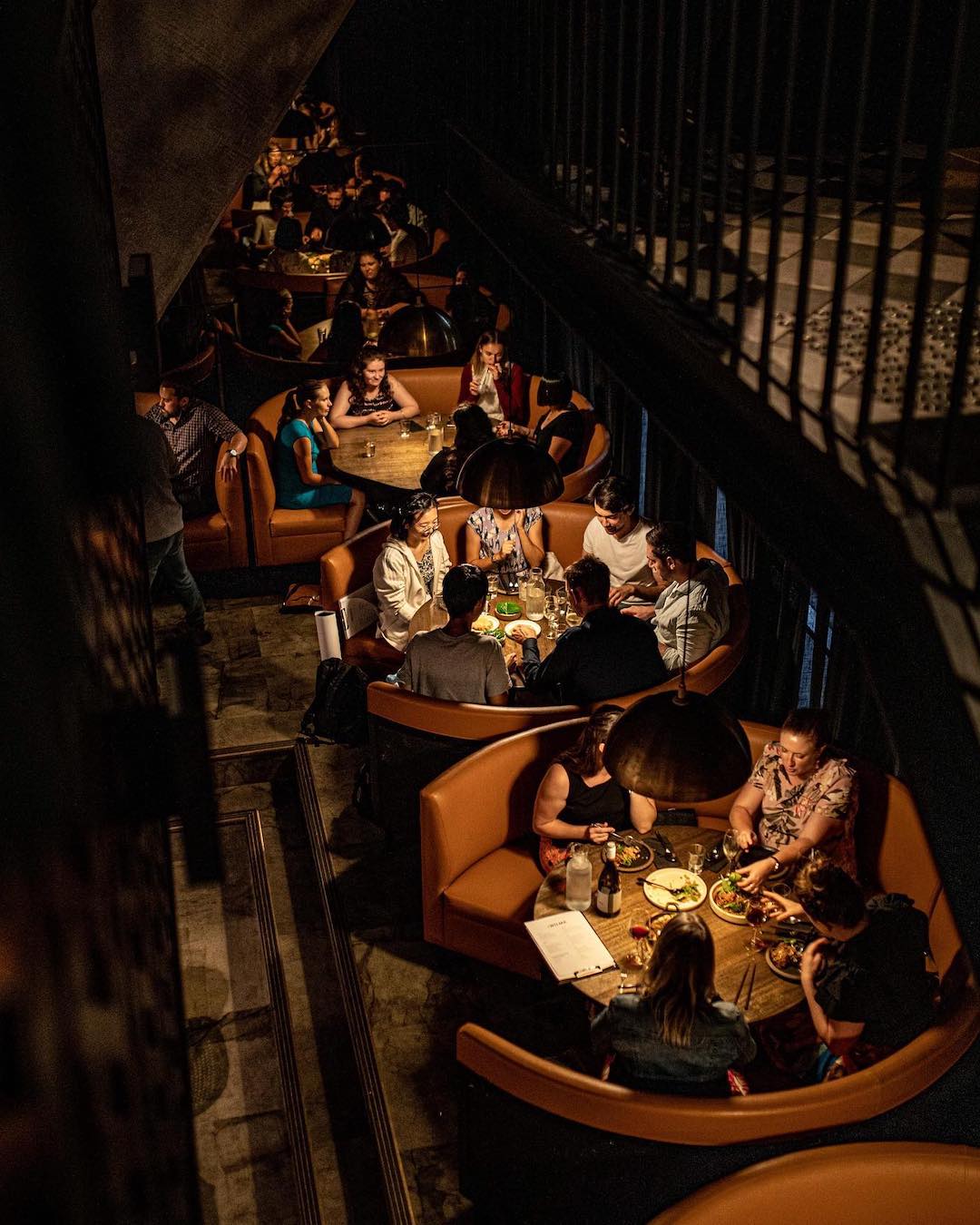 A two-level restaurant with plenty of glitz, Wilma is a modern (mostly) Chinese spot plating up dishes from the wok, grill and offset smoker. A great option for a jovial shared meal with friends and family, Wilma's menu offers Peking duck rotis, tiger prawn toast with Davidson plum sweet and sour, hot-smoked char siu pork belly with peanuts and chilli and glossy Balmain bug egg noodles.
Eightysix
Braddon (North) and Woden (South)
Sharing only a few similarities, the two eightysix restaurants are worth adding to your Canberra itinerary, no matter what side of town you're on. North, expect a truly blended menu with dishes like habanero steak tartare with prawn crackers, lemon ricotta gnocchi with asparagus, snow peas and chevre, or kingfish, lime and mezcal ceviche. In Woden, there's an Italian focus—so classics like Caprese, pumpkin and mascarpone tortellini with hazelnuts and sage burnt butter, and prosciutto-wrapped figs with gorgonzola sauce. Whichever direction you take, a modern fit-out and warm hospitality are a given.
Pilot
Ainslie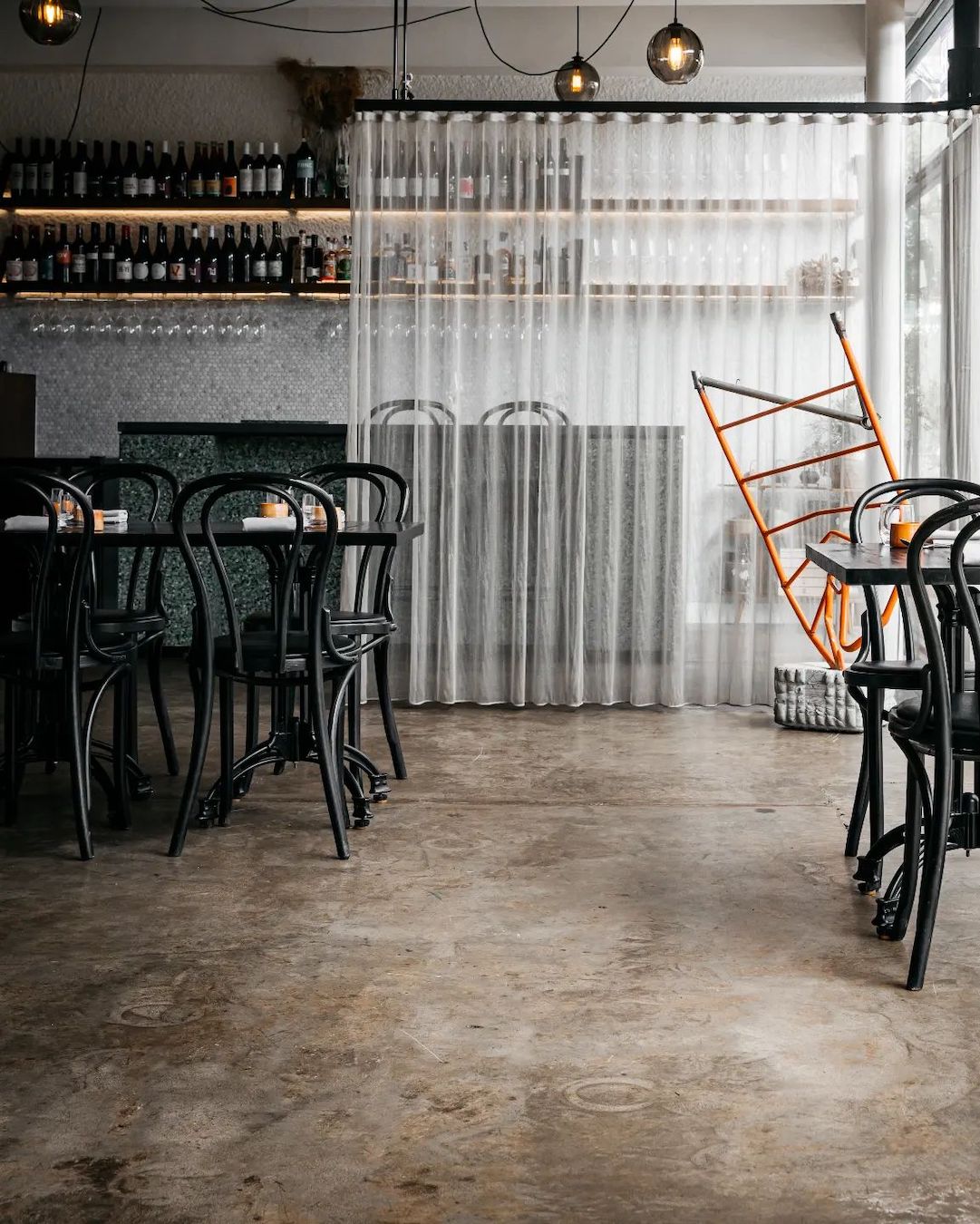 The 30-seat Pilot offers one set menu, with a liberal dose of style, intrigue, and shared trust. Priced at $140pp, your seven-course menu will weave together nostalgic flavours, complex dishes and produce that the team is excited by—and you're guaranteed to be, too—all elegantly plated on an array of organically formed and textured crockery. You can peruse the entirely-Australian drinks list, or opt for a beverage pairing (available boozy, or not). Buckle up; it's safe to say you're in for an unforgettable experience.
Raku
Civic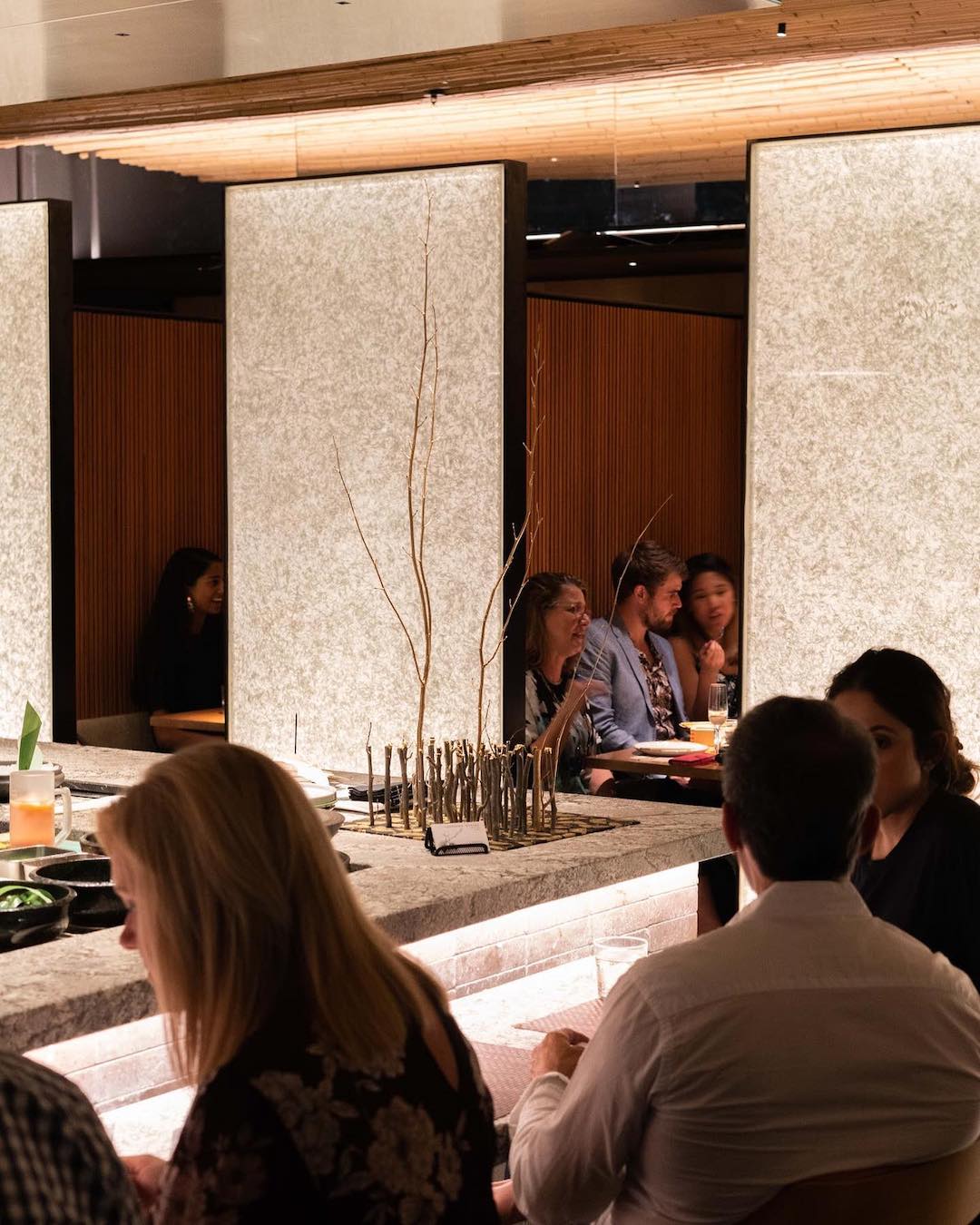 You'd be forgiven for mistaking Raku for an uber-traditional Japanese joint, with its tatami-screened private booths and elegant, demure fit-out. While you will find beautiful plates of sashimi, nigiri and maki rolls on the menu, there's also an expansive menu of plates with thoroughly Australian twists, all sourced from hand-picked suppliers. There are a couple of lucky counter seats, long communal tables and screened booths, and a $50pp express lunch for work days.
Les Bistronomes
Campbell
Les Bistronomes chef Clement Chauvin earned his chops at some of Europe's top restaurants including Gordon Ramsay at Claridge's. His own efforts have earned him multiple hats and accolades for his French cooking which stays true to its heritage while adding a bit of a local slant. The menus come in classic form, filled with usual suspects like duck à l'orange and boeuf Bourguignon, plus seasonal dishes with fresh ideas whipped up from local produce.
Rebel Rebel
Acton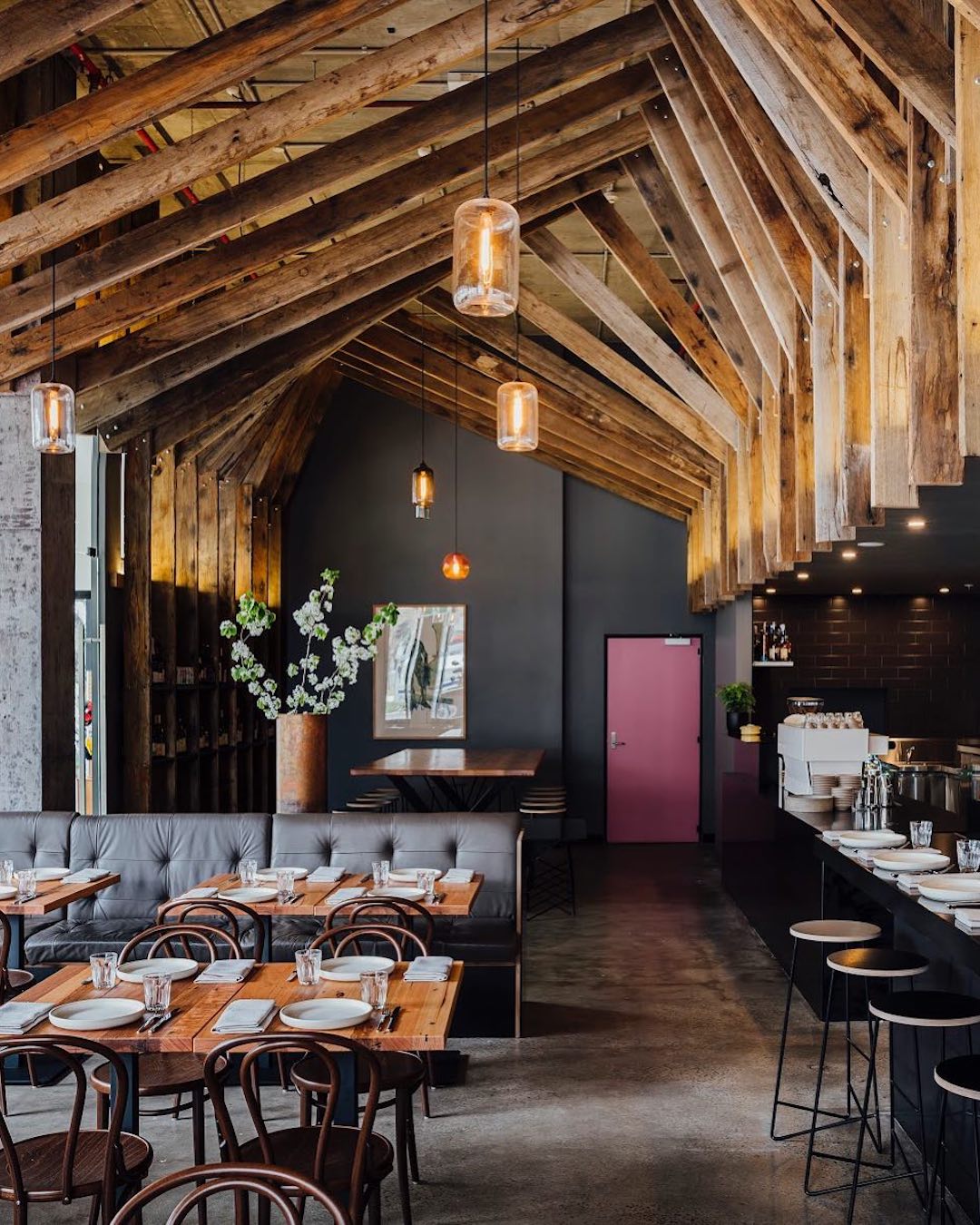 An open-plan space that feels part barnyard, part warehouse with seats for 50, Rebel Rebel flows seamlessly from lunch into knockoffs into dinner without blinking an eye. Those chasing a small snack and glass of something interesting are catered to, as are those wanting multi-course meals. Just want to grab something to enjoy at home? There's a bottle shop for that, too.
Corella
Braddon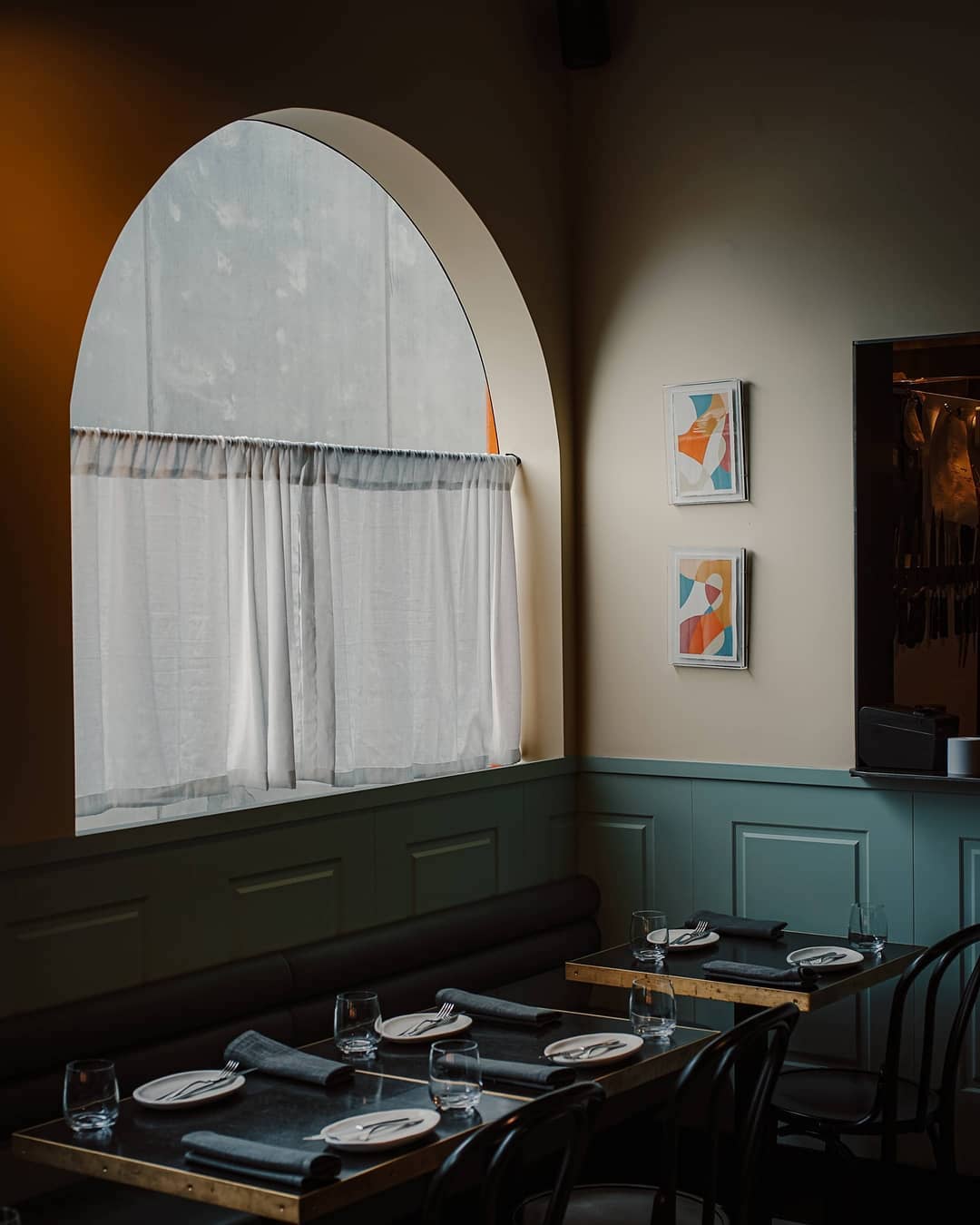 A classy and intimate bistro with a thing for native ingredients, Corella is the sort of wine bar-turned-restaurant that suits most diners' wants. Explore Australian ingredients like lemon myrtle (perhaps in a ponzu, served over a scallop with pickled chilli), desert lime and... Vegemite—whipped into the cultured butter served with your saltbush focaccia. There's a $90pp set menu for the decision-averse, and equally enticing Australian ingredients peppered through the cocktail list. A capital spot, showcasing flavours unique to Australia.
Mezzalira
CBD
If a venue has made it in the discerning streets of Canberra since 1996, it's safe to say it's a winner. Mezzalira has done that and more, with its art-deco architecture setting the stage for big seasonal southern Italian flavours in aperitivo, pasta, small plates and desserts, available a la carte or on a six-course tasting menu. Also see its more mod sibling Italian & Sons.
Temporada
CBD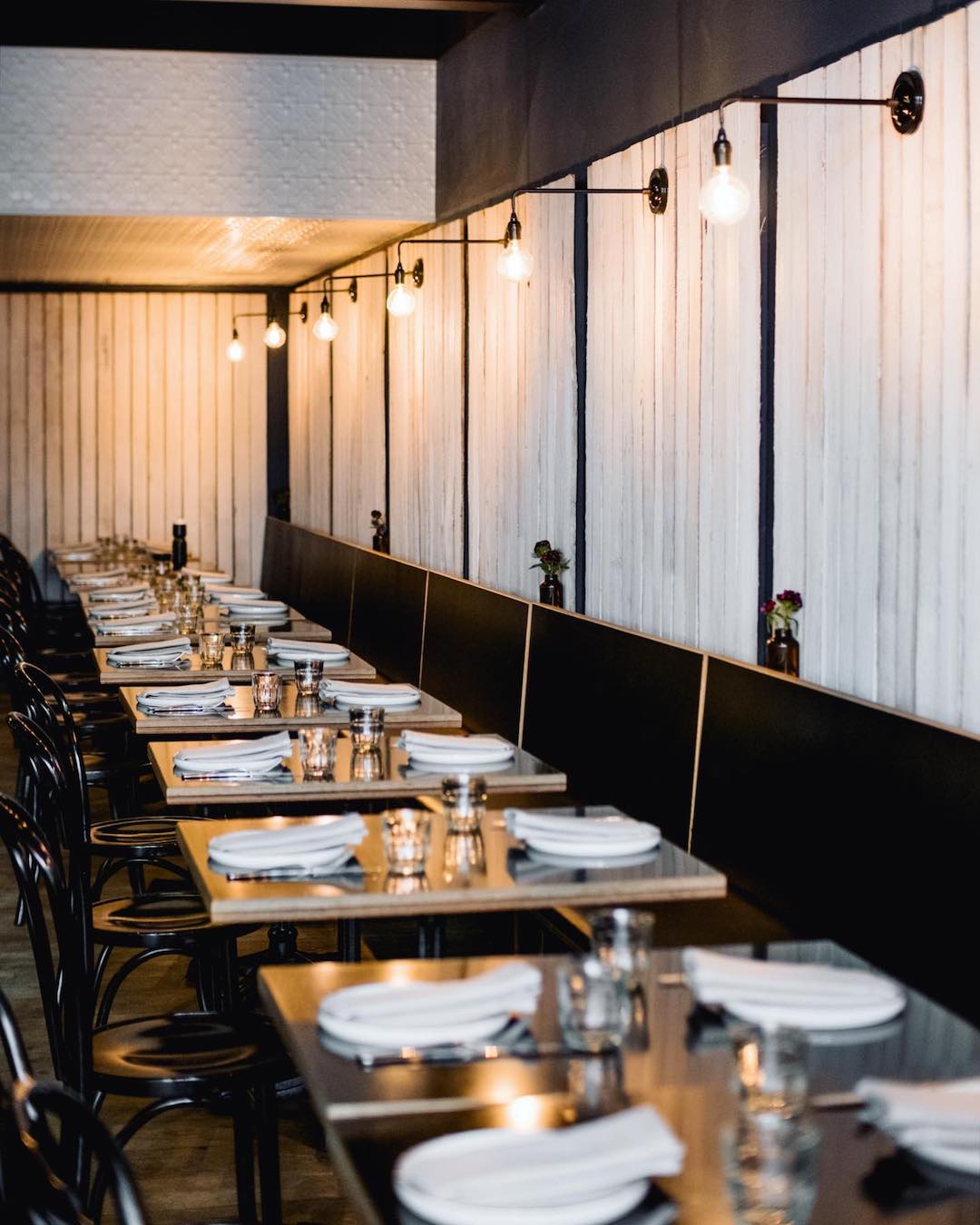 Perfect for when "just a few plates" becomes a full-blown meal, Temporada's focus is on easily sharable dining from their charcoal grill. A meal might start with four-cheese tapioca fritters with green harissa before heading in the direction of buttermilk fried quail with Sichuan pickled cabbage, and coal-grilled Wagyu flank with kimchi marinade and grilled shiitake. Settle in, explore the dynamic wine list and seasonal cocktails, and see what you're tempted to try next.
XO
Narrabundah
A fresh take on South East Asian eating, XO is a flavour-packed affair. Here, it's all about share plates that are unpretentious while remaining innovative, like Asian bolognese udon with XO chicken ragu and a 60° egg, cucumber and coconut timun melak with stracciatella, anchovy and chilli, and palak paneer with pommes noisettes. There's a tasting menu and a dedicated vegetarian menu, and some enticing drinks and desserts too.
Keen on a foodie getaway? Check out the best restaurants in Hobart here.
Image credit: Rebel Rebel (Rohan Thomson), Such and Such, Wilma, Pilot (Lean Timm), Raku, Rebel Rebel (Rohan Thomson), Corella, Temporada