Bottomless feasts are unholy at the best of times so get ready, you're about to sin hard according to the foodie gods.
We scoured the highs and lows of Sydney to bring you some banging all-you-can-eat feasts that won't break the bank but may break your belts. From endless pizza and vegan pasta to three-hour sittings where you're required to knock back as many mussels and fries as you can physically handle, this is one challenge you're going to want to start as soon as possible.
Check out Sydney's best bottomless feeds.
Wingboy
Haymarket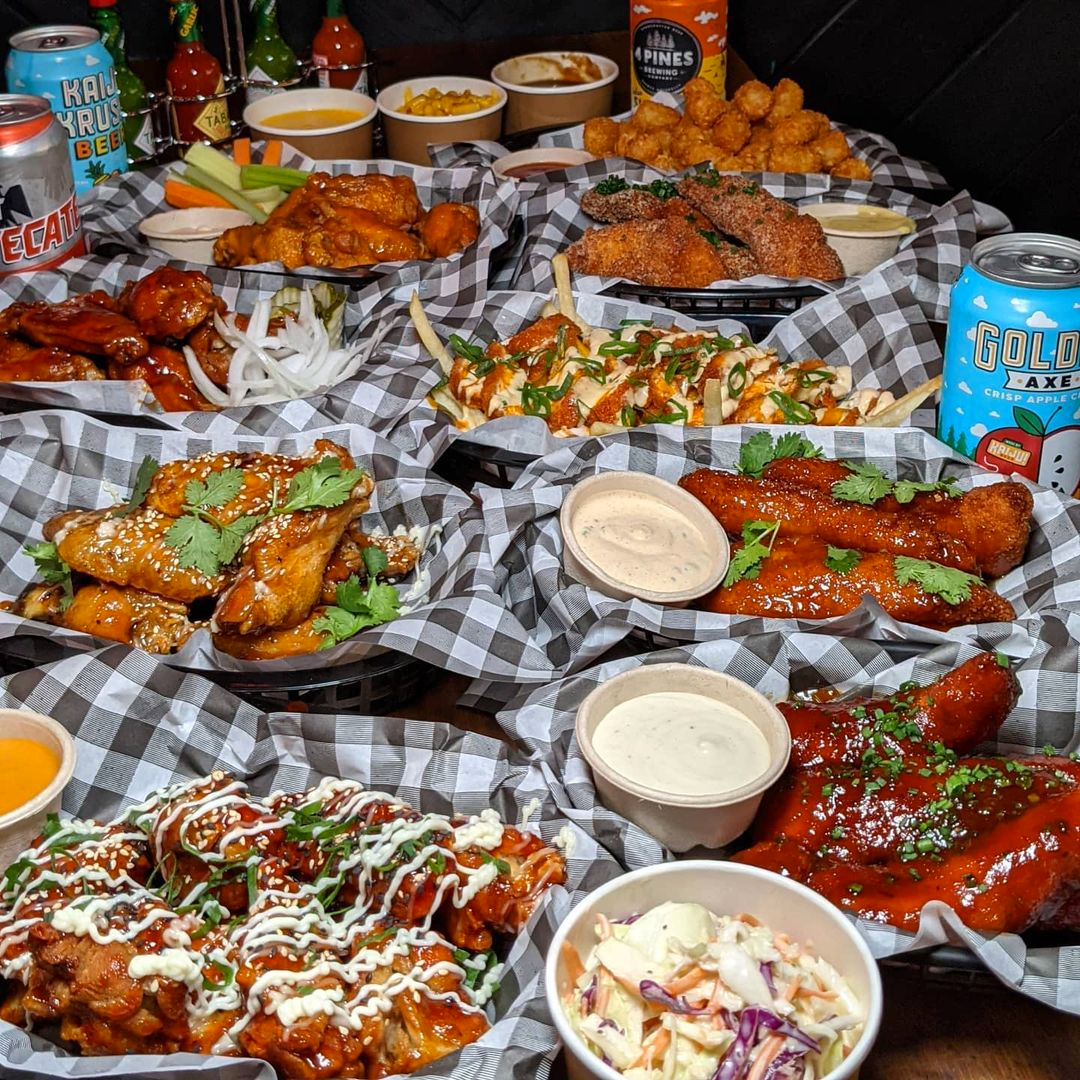 Wingboy is backed by two good mates who, unsurprisingly, love a good bucket of wings, a cold pint of beer and good times on tap. Opening their first flagship in Darling Square, their latest venue is somewhat of a food coma shrine with 12 different sauces made daily, along with a whole lot of juicy wings and succulent tenders.
Now for the best part—bottomless wings and beers. You'll be able to go to town every Saturday and Sunday between 12pm and 6pm with all-you-can-eat wings, tenders, fries, and slaw for two hours per booking (at $70 per person).
What you get: Bottomless wings and beers
When: Saturdays and Sundays, 12pm-6pm
Price: $70 per person
Chuck Trailer's
Bondi Beach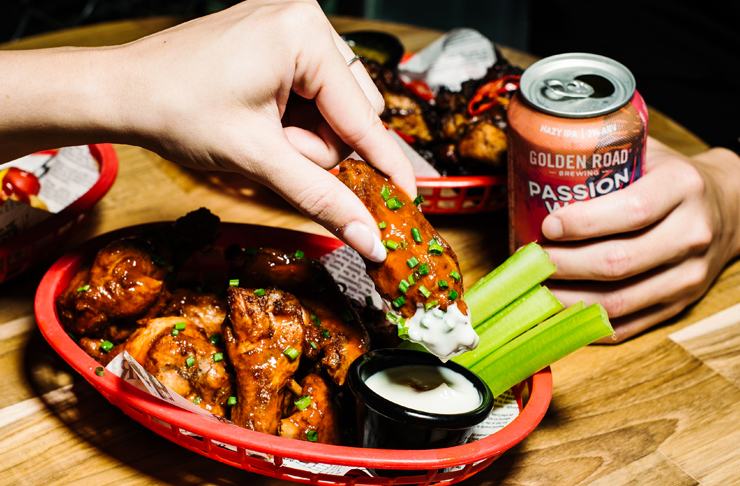 Just steps from Sydney's most famous beach is Chuck Trailer's, a grungy dive bar with a whole lot of debauchery. There's skateboards pinned on the wall, rock 'n' roll posters, neon signs, taxidermy toads—it's a whole mood. The entire menu features twists on American classics with a bar heavily laden with The Boilermaker (whiskey mixed with beer), needless to say, Chuck is not for the faint of heart. The joint is the brainchild of two very well known hospo legends, Brendan Darcy and Ben Campbell, who just so happen to be the guys behind local favourite, Neighbourhood Bondi.
When it comes to the all-you-can-eat stuff, the crew here plate up the 'Limitless Chuck', a 90-minute sitting of all-you-can-eat wings, fries, goon, tap beer and frozen cocktails. The best bit? No bookings required.
What you get: Bottomless wings, fries, goon, tap beer and frozen cocktails
When: Every day
Price: $75 per person
Kansai Japanese Restaurant
Wynyard
All-you-can-eat sushi is always a good idea so steer your attention to this awesome Japanese restaurant right in the heart of the CBD. From Monday to Saturday, and for dinner only, the team here serve two kinds of 90-minute sittings for bottomless sushi. The first is a $35 session which includes any item on Kansai's dine-in menu which looks like gyoza, yakitori chicken, karaage chicken, prawn and veggie tempura, sushi rolls, udon and noodles (excluding sashimi, hot pots and gelato). If you want to step things up a notch, the $45 session goes very much the same however your bottomless antics can very much include all of the above plus sashimi and hot pots too.
What you get: A bottomless feast spanning the dine-in menu (exlusions apply)
When: Monday through to Saturday
Price: $35-$45 per person
Salt Meats Cheese
Drummoyne, Circular Quay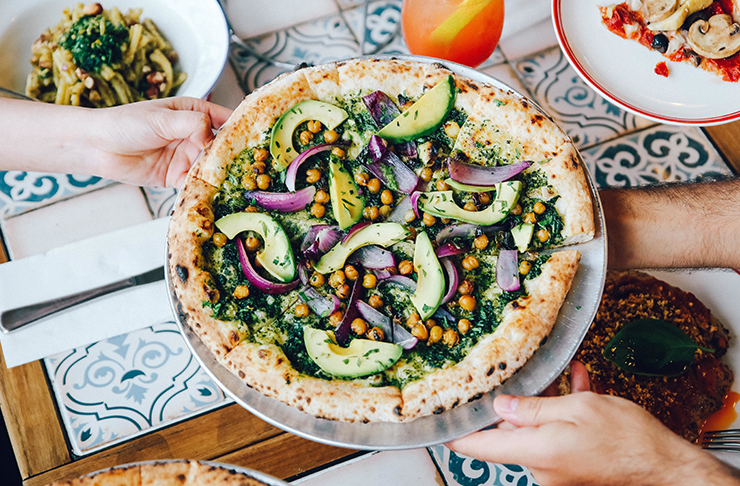 Don your stretchiest pants, stretch your limbs and brace yourself for an all-you-can-eat affair like no other. Salt Meats Cheese (SMC) is basically throwing down an all-you-can-eat feast pumped with pizza and pasta that will really send you to foodie heaven. The limitless feasting takes place every Monday from 5pm, at $25 per person for pizza and $30 for pasta, with any drink purchase. For an extra $5 you can cop gluten free and vegan options too.
What you get: Bottomless pizza and pasta
When: Every Monday, 5pm
Price: $35 per person
Chama Brazilian Style BBQ
Caringbah
The all-you-can-eat deal at Chama Brazilian Style BBQ sits as low as $39 per person, but in no way do these guys skimp out on big feasting and flavours. You'll have everything including salt rubbed BBQ picanha, parmesan beef, chaman churry beef, honey soy fillet, chicken hearts (be brave), smoked pork belly, pork chorizo sausages, and a whole heap more. These guys also plate up a solid sides menu so make sure to tick off the traditional Brazilian cheese bread and the baked creamy potatoes.
What you get: Bottomless Brazilian feast
When: Tuesdays through to Sundays
Price: $39 per person
Garcon
Lane Cove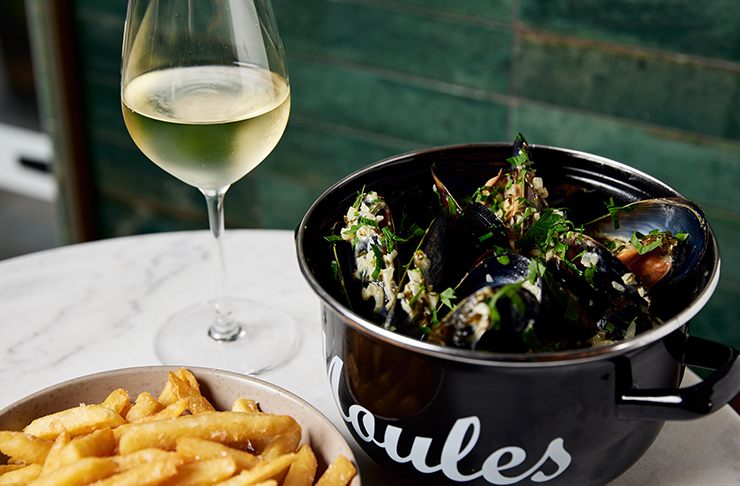 Taking place at Lane Cove's classic French-inspired bistro Garçon, you'll want to save your belly space for the endless feeds, because we're talking about all-you-can-eat mussels and fries (or moules frites) every Wednesday.
While this in itself already sounds like the perfect night out, the bottomless antics at Garçon only get better from here. Mussels basically come with your choice between three sauces: cream and white wine sauce, a blue cheese concoction, or a chef's special, which changes up each week. You'll quite literally be able to keep ordering until you're completely stuffed to the brim with chips and mussels.
What you get: Bottomless mussels and fries
When: Every Wednesday
Price: $36 per person
Okami
Various Locations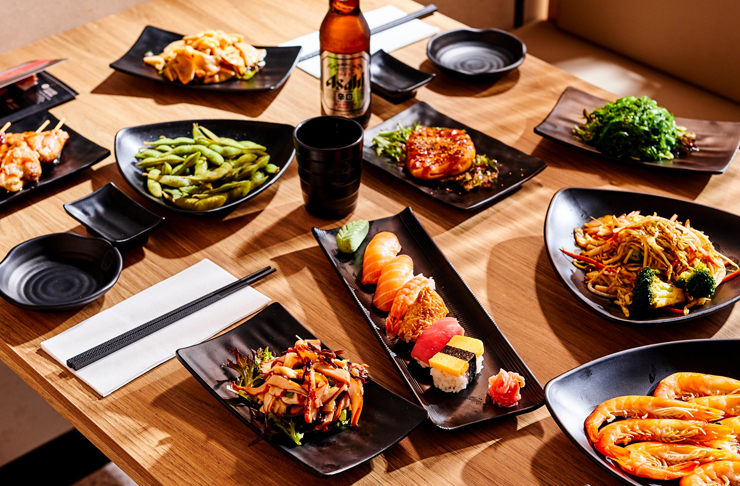 Sometimes, all you need to do is knockback as much sushi as humanly possible and then sit and revel in your food-induced coma. That's where Okami comes in. This guy is a big deal in Melbourne and now the team has decided to set up shop in the likes of Marrickville, Penrith, Silverwater, and Cronulla, plating up over 30 different Japanese dishes and a bottomless deal that's almost too good to be true.
The all-you-can-eat option will only set you back a cruisy $34.80 per person. You'll be able to chow down plates full of edamame, prawn gyoza, veggie spring rolls, chicken skewers, miso steak, soba noodles, curry chicken, and even green tea and black sesame ice cream. You'll get two hours to sample as much as you physically can—so make the most of it.
What you get: Bottomless Japanese cuisine
When: Every day
Price: $36.80
Loluk Bistro
Surry Hills
Come Tuesday and Wednesday evenings, Loluk Bistro serves up all you can eat raclette cheese—that's a wheel of raclette cheese, heated on a grill until it melts and bubbles. The melted cheese is then scraped (from the French word, racler) onto things like baked potatoes, cornichons and salad.
For just $49 per person, you'll score endless raclette, potato, salad and pickles, as well as a charcuterie board piled with bresaola, coppa, saucisson, ham and prosciutto. Included in the price is a big plate of profiteroles for dessert.
What you get: Bottomless raclette
When: Tuesdays and Wednesdays
Price: $49 per person
Churrasco Coogee
Coogee
Listen, not much beats Brazilian BBQ right by the ocean. Along with a famed happy hour that takes place weekdays from 5pm - 6pm and Saturdays from 3pm - 5pm, Churrasco Coogee is a buzzing mecca for some of the best Brazilian BBQ in Sydney. The all-you-can-eat-style meat antics here sit at the $50 per person mark, which of course is above our price point right now, however, the silver lining is that the team here actually throws down an equally delicious bottomless vegetarian feast for a cruisy $35. The veggie feasting here looks like creamy baked potatoes with mozzarella, rice, BBQ'd haloumi, cheese bread, BBQ'd pineapple, fried banana, shoestring fries and even BBQ'd zucchini.
What you get: Bottomless vegetarian feast
When: Mondays through to Saturdays
Price: $35 per person
Now, soak up the best bottomless brunches in Sydney.
Image credit: Chuck Trailers, Wingboy, Chuck Trailers, Salt Meats Cheese, Garcon, Okami