When you think of Korean food in Sydney, no doubt soju-fuelled dinners at Korean barbecue joints or tucking into a late-night feast of KFC (Korean fried chicken) comes to mind. And these are both fine, fine examples of Korean cuisine, but they are not conclusive.
Over recent years, a new wave of Korean restaurants has lifted the game in Sydney. From upscale contemporary Korean diners and neighbourhood delis to humble Blue Mountains cafes and Sydney's first Korean wagyu "omakase", there are plenty of Korean restaurants challenging Sydney's idea of Korean food.
Whether you know your banchan from your bossam or don't know the difference between sool and soju, you're in for exceptional feasts at these top spots. (And if you're still looking for Korean BBQ joints, you'll spy a couple in here.)
Here are the top Korean restaurants in Sydney right now.
Sáng By Mabasa
Surry Hills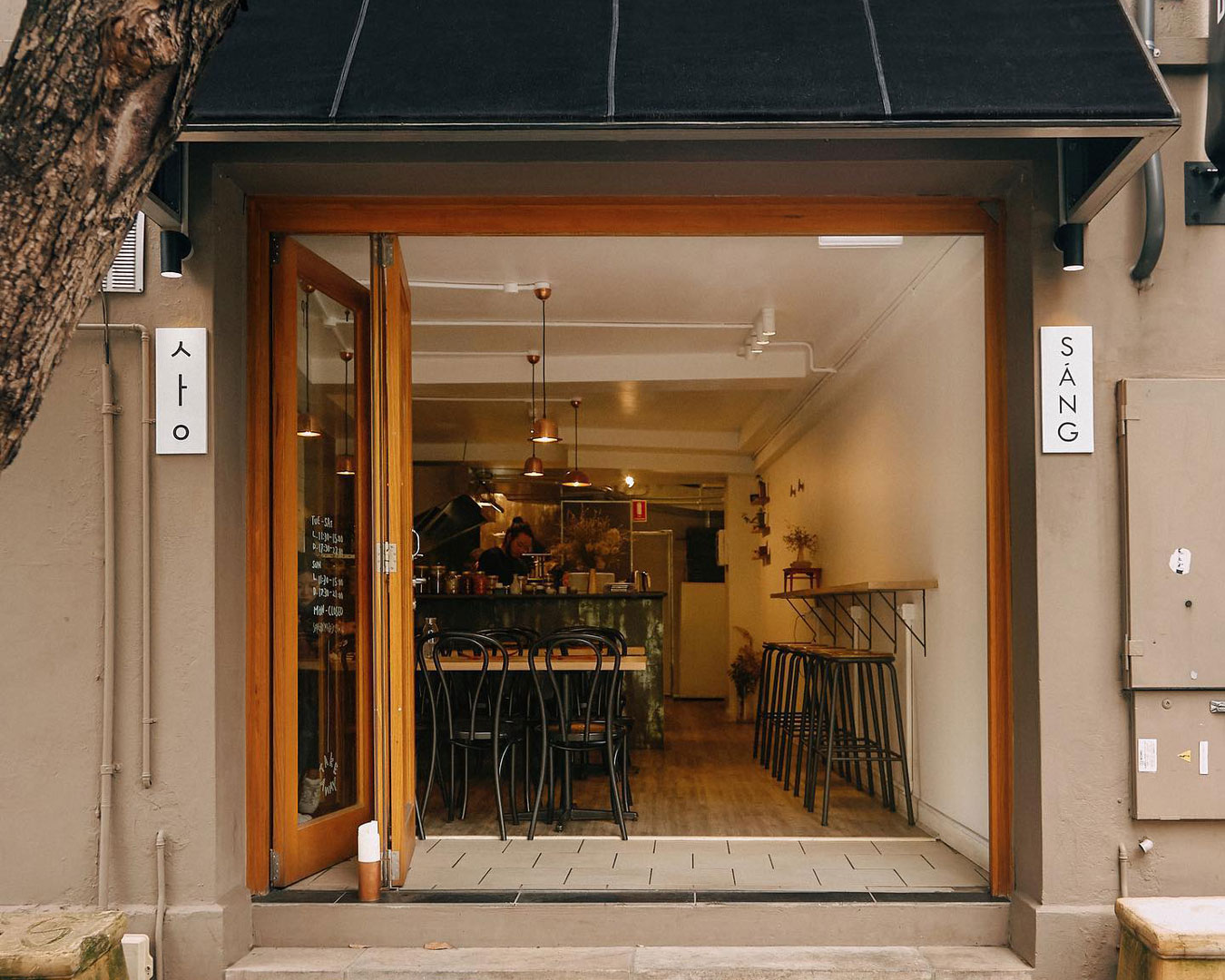 Sáng By Mabasa has been winning the hearts of Sydneysiders since it opened back in 2018. The pint-sized, stylish contemporary diner is run by one family, with the kitchen helmed by husband and wife Seung-kee Son and Jin-sun Son, and the front of house run by their son Kenny Yong-soo Son and his wife Youmee Jeon. And what this tiny restaurant lacks in size it delivers in charm, authentic Korean food, and stunning presentation.
Sáng serves up Korean fare centred on son-mat cooking, which translates to "hand taste"—so expect handmade, wholesome dishes here. Popular dishes include yookhwe, a raw wagyu tartare-like dish with Asian pear, cucumber, perilla leaves and egg yolk; jjim mandu (steamed dumplings); bossam, which is pork belly with seasoned radish and salted shrimp; and jogae tang, a clam soup with salted cod roe, tofu, and radish. For dinner, there's a minimum spend of $55 per person (excluding drinks) or you can opt for the $80 set menu. If you're popping in for lunch, pick from the concise offering of go-to lunchtime feeds like bulgogi, kimchi jjigae, and bibimbap. Book here.
Woo Wol
Chippendale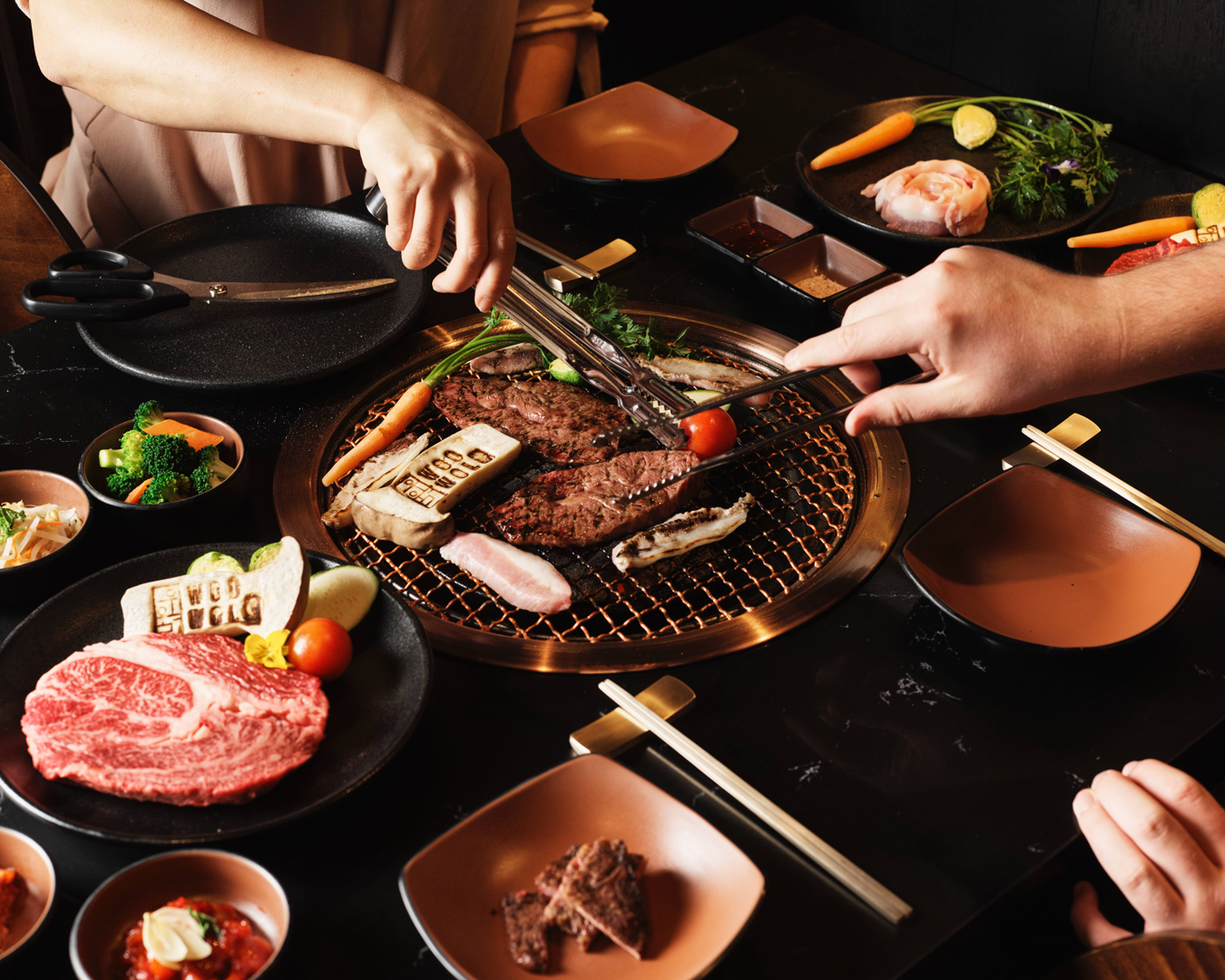 Korean BBQ, but make it fancy. That is the essential idea behind Woo Wol, a brand new restaurant from the team behind Sydney's high-end Korean restaurant, Jung Sung. Located within the Kensignton Street dining precinct, Woo Wol acts as both a sleek Korean BBQ joint and an all-out, wagyu-filled omakase-inspired experience.
"After opening Jung Sung, we heard that people wanted a good quality, local Korean BBQ option in the area, and with omakase taking off in Australia over the past few years, when we saw the site—we thought, what better place to bring them both together," says co-owner Jun Ok.
For lunch and dinner, Woo Wol's Korean BBQ is fired up over true charcoal grills—think barbecue sets packed with soy-marinated beef or pork rib or wagyu beef, Japanese-inspired Bento boxes, and classic Korean bibimbap served two ways—with sashimi or stone pot wagyu. There's even an insane "wagyu cake", made up of a chef's selection of meats. As for Woo Wol Black—AKA the signature omakase experience—it is due to open in September 2022. Book here.
SOUL Deli
Surry Hills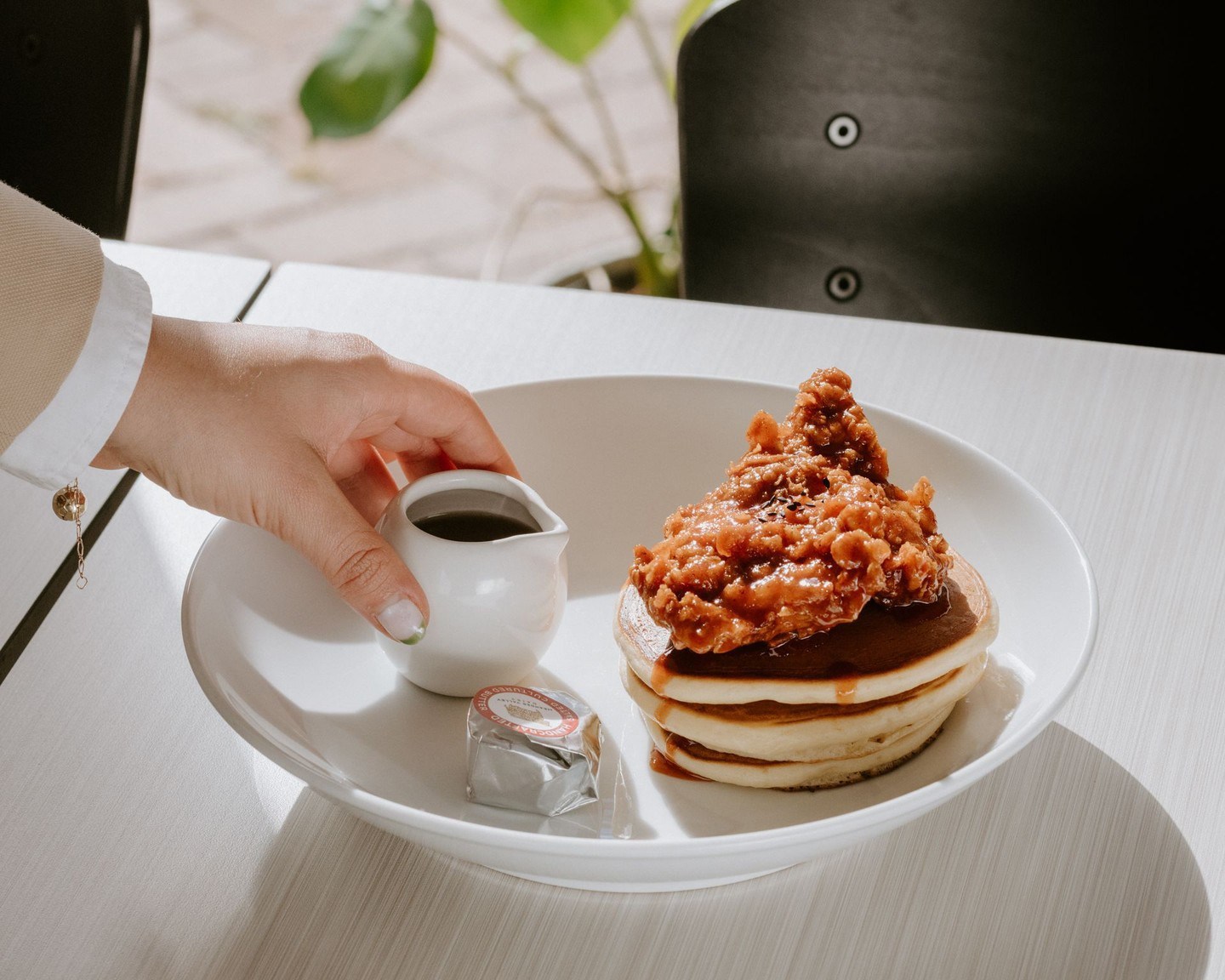 Run by husband-and-wife duo Daero Lee and Illa Kim (also behind SOUL Dining), SOUL Deli is Sydney's answer to scoring easy Korean goods, produce, and feeds. Since opening in 2020, the cafe-meets-deli-meets-homewares store has become a Surry Hills staple. Its cafe arm is open for breakfast and lunch, dishing up Aussie staples with a delicious Korean twist—think bacon and egg rolls with stir-fried kimchi, Korean chicken porridge, pulled pork and kimchi toasties, and omelettes with salted cod roe (Korean caviar). It also serves top-notch coffee, plus popular South Korean drinks like black sesame lattes and the Dirty Nutty—a shot of espresso with peanut butter whipped with cream. Walk-in only.
On the deli side of things, SOUL has an in-house kimchi bar with everything from traditional kimchi to vegan kimchi and kimchi stir-fried in sesame oil—all in ready-to-go jars. The deli also stocks pickles, sauces, and snacks, plus Korean BBQ kits with beef short rib in galbi jus, spicy pork belly, and even garlic marinated sous-vide chicken.
Pu Ji Mi
Eastwood
Family-owned Pu Ji Mi, hidden away in an unassuming Eastwood mall, serves up one of the best bulgogi in Sydney. It dishes up home-style food, or "jibbab", in a no-frills restaurant reminiscent of a cafeteria—think exposed utility kitchen, simple timber tables, and chipped dining chairs. On top of the excellent bulgogi (of which Dan Hong's a fan), there's pork and kimchi stew, beef intestine hot pot, deep-fried octopus, short rib soup, seafood pancake, and bibimbap. Walk-in only.
Jung Sung
Chippendale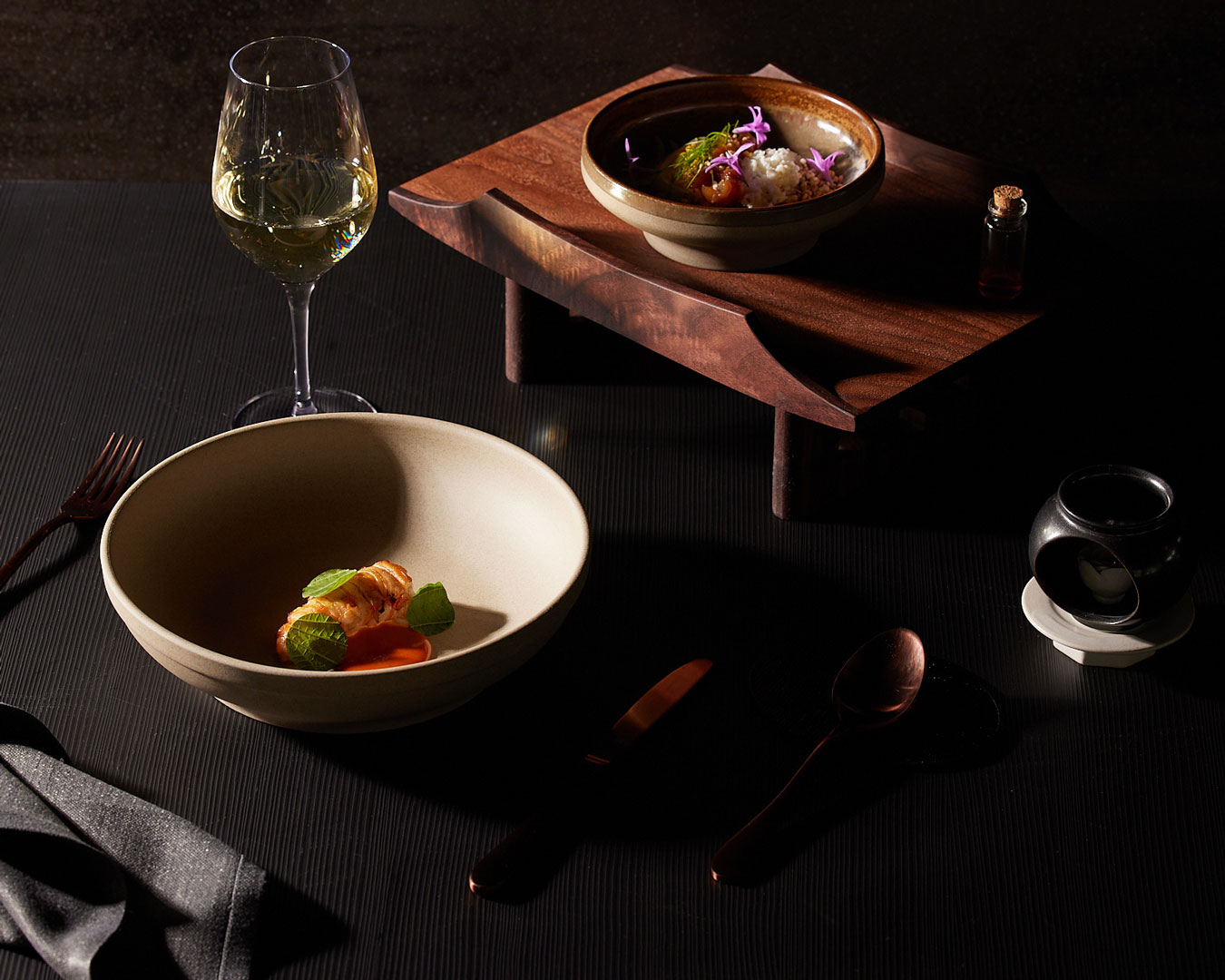 Jung Sung, located in Chippendale's Old Rum Store building, seriously impresses. Just don't go expecting Korean BBQ—but do expect sensational dishes that push the boundaries of traditional Korean dining. Head Chef Insup Kim has honed his craft in Michelin-starred venues in the States like Del Pesto and A Voce. At Jung Sung, he's levelled up Sydney's Korean dining game with his stunning four- and six-course degustations, served in a chic, industrial-style dining room.
The menu changes seasonally, using local produce to combine traditional Korean cooking techniques with Australian flavours and native ingredients. Standouts on the menu include various wagyu beef dishes and the Moreton Bay Bug Two Ways—served as a deconstructed bibimbap and poached with brown butter. Oh, and the Sweet Corn dessert, made with doenjang, sweet corn custard, soy sauce and caramelized pistachio, that's fashioned like a real-life corn cob. Book here.
SOUL Dining
Surry Hills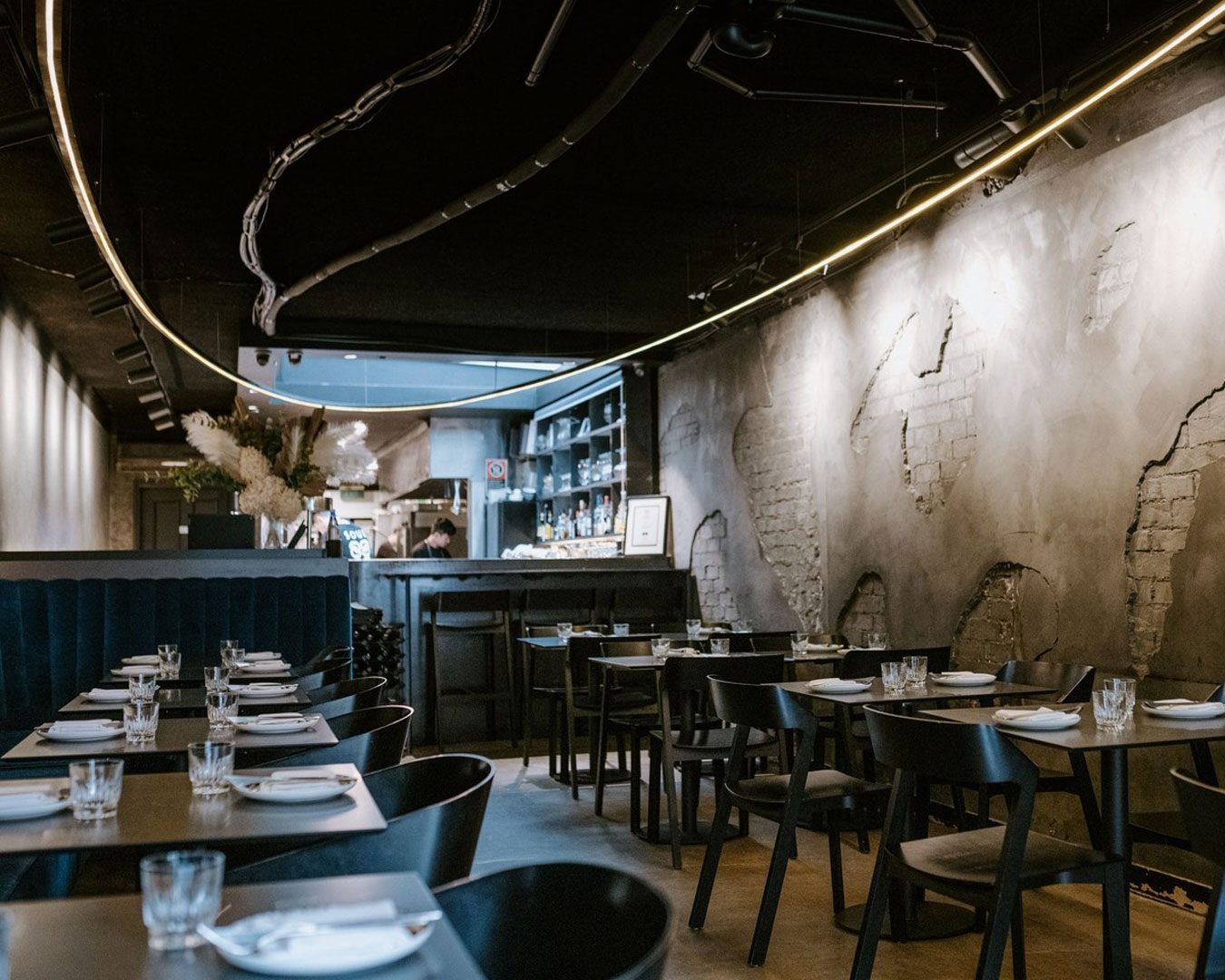 SOUL Deli's more sophisticated sister, SOUL Dining, is located just down the road on Devonshire Street. But while its deli-cafe sibling is light, bright and fun, this is an intimate, rule-breaking Korean restaurant that's unlike anything else you'll find in Sydney. It's an amalgamation of contemporary Korean cuisine with modern Australian techniques, plus the odd nod to Kim's European upbringing. And it works, brilliantly.
Snacks include devilled eggs with whipped salted cod roe and caviar, Korean beef terrine with anchovy sheets and mustard butter, and kingfish swimming in "kimchi water", followed by larger dishes like triple-cooked octopus, Korean spicy charcoal chicken, and, of course, wagyu steak (MB 9+).
As for the fit-out, think Scandi chic meets bunker, with grey brick and concrete walls, dark furnishings, and exposed light fixtures. The incredibly moody space is brightened by a single, very plush royal blue banquette and sculptural hanging light in the centre of the dining room. If you're after boundary-pushing Korean food in an atmospheric setting, SOUL Dining is the spot. Book here.
Arisun
Haymarket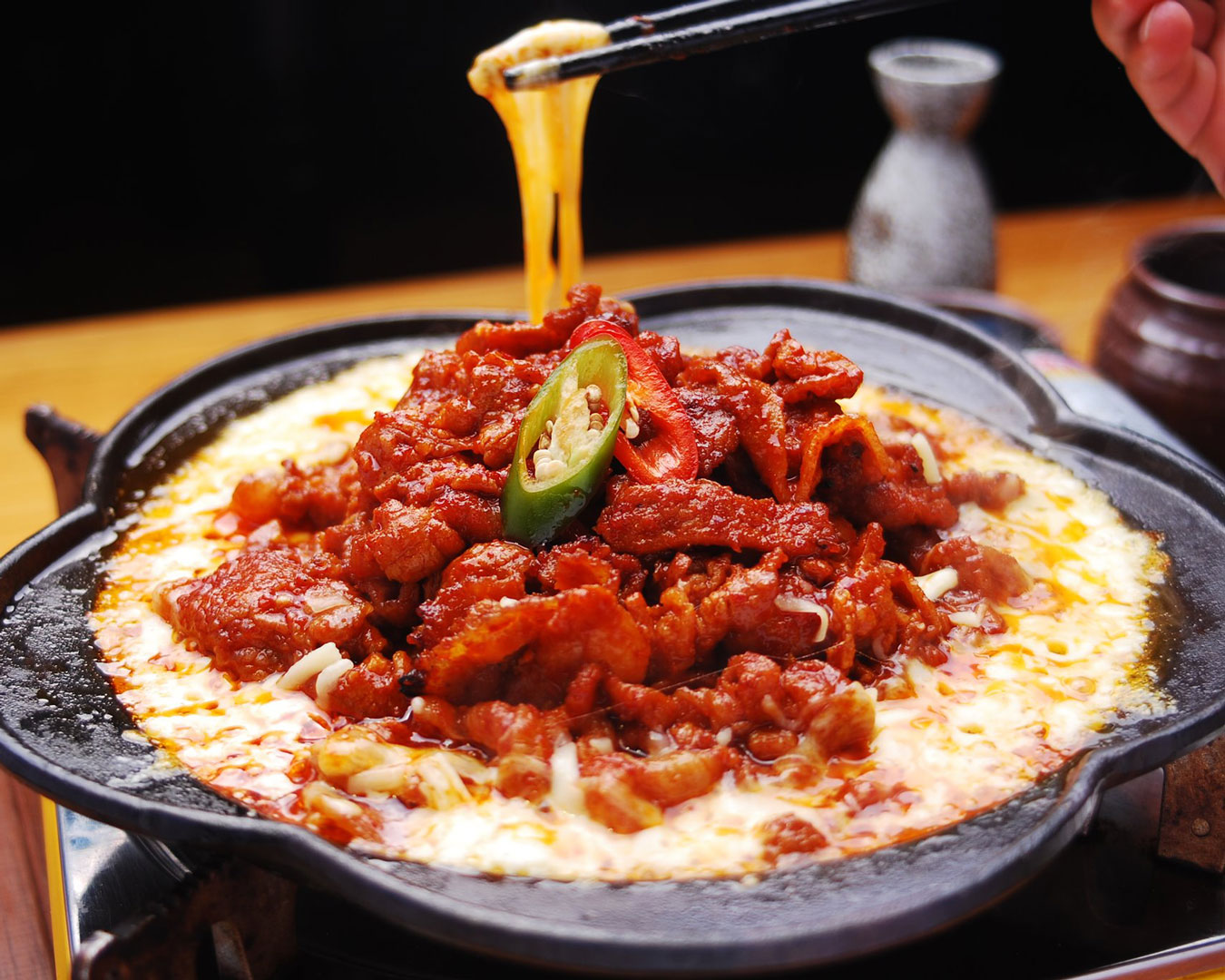 A long-time favourite of Sydney chefs, shift workers, and night owls, Arisun is the place to go to get your KFC fix. And If you haven't been yet, you need to go there, stat. Opening in Belmore in the early 90s before moving to its current Chinatown location in 2007, this neon-lit Korean joint is one helluva popular spot thanks to its hearty feeds that you can get after midnight on weekends.
The winner here is Korean fried chicken, which comes in half and full serves and in 12 different options—from honey tabasco and salted egg yolk flavours to snow cheese and old-school fired chicken with garlic dip variations. You can also get hot pot, black bean noodles, grilled smoked duck, pork katsu and waffles, rice dishes, and an insane number of soups. Plus, it has an impressive range of sool (drinks), with everything from Korean beers and peach ciders to makgeolli (rice wine) and fruit-flavoured soju. Walk-in only.
Kobo
CBD
Another Korean "omakase" has made its way onto this list and with Kobo it's easy to see why. Headed up by Korean chef Jacob Lee (Marble BBQ and Tokki), the tiny eight-seat restaurant is located in the new Quay Quarter Lanes precinct.
Self-described as an "intimate 'bap sang' omakase experience" and "culinary workshop", Kobo finely balances Lee's heritage, his technical culinary training in Japanese fare, and his newfound home in Sydney. The dining experience takes you on a journey of Korean food—from traditional surasang "table for kings" courses to contemporary Korean dishea—through Lee's own lens. Kobo is open every Tuesday to Saturday, with two sittings per evening. Book here.
Sanwiye Korean Cafe
Katoomba
The Blue Mountains may not be your immediate destination for comforting Korean dishes but, trust us, you'll want to stop in at Sanwiye on your next day trip. The cosy family-run cafe and restaurant is the perfect spot for a warming bowl of kimchi udon after a winter hike. Come summer, you can soak up that crisp mountain air on the streetside seating and tuck into jijim (savoury pancake) and bulgogi. They also offer vegan and gluten-free menus. Book by calling 0405 402 130 or walk in.
Red Pepper Bistro
Strathfield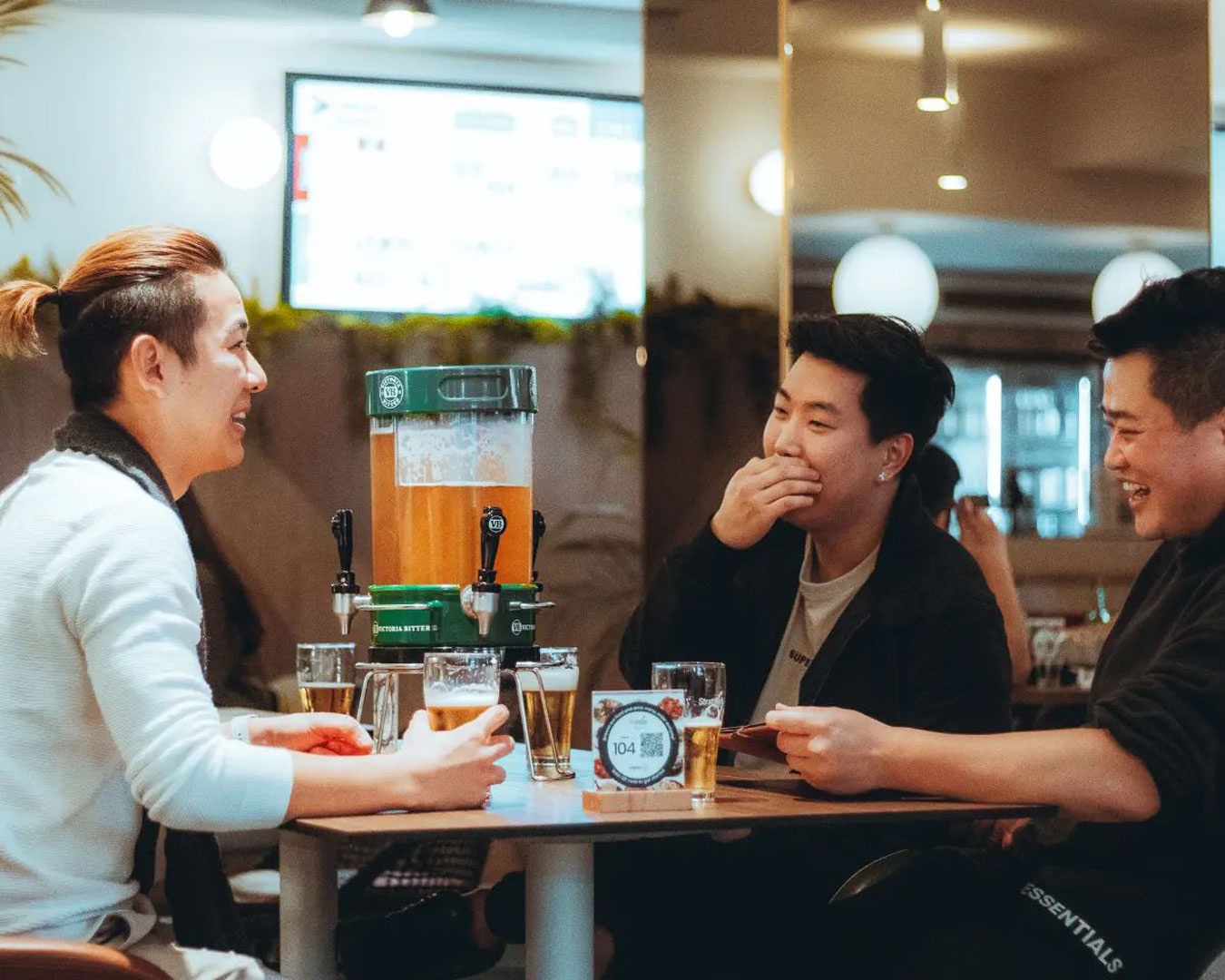 Korean fried chicken served up in a sports club? Sign us up. Red Pepper Bistro has the feel of an RSL dropped into the middle of Seoul—but it's in Strathfield. It's a cheery restaurant with indoor and al fresco dining that's well worth a visit when you have a hankering for greasy feed.
The newly refurbished bistro serves up some regular pub grub, plus a range of Korean dishes. But the highlight has to be the finger-lickin'-good Korean fried chicken that comes in a ton of different flavours. The soy sauce variety seems to have a hint of cardamom. The tangy sweet and sour fried chicken has a dash of cinnamon. The black sesame chicken, with its very fine batter, is another favourite. Book here.
Now, check out the best Korean BBQ restaurants in Sydney.
Image credit: SOUL Dining, Sáng By Mabasa, Steven Woodburn, SOUL Deli, Jung Sung, SOUL Dining, Arisun, Strathfield Sports Club